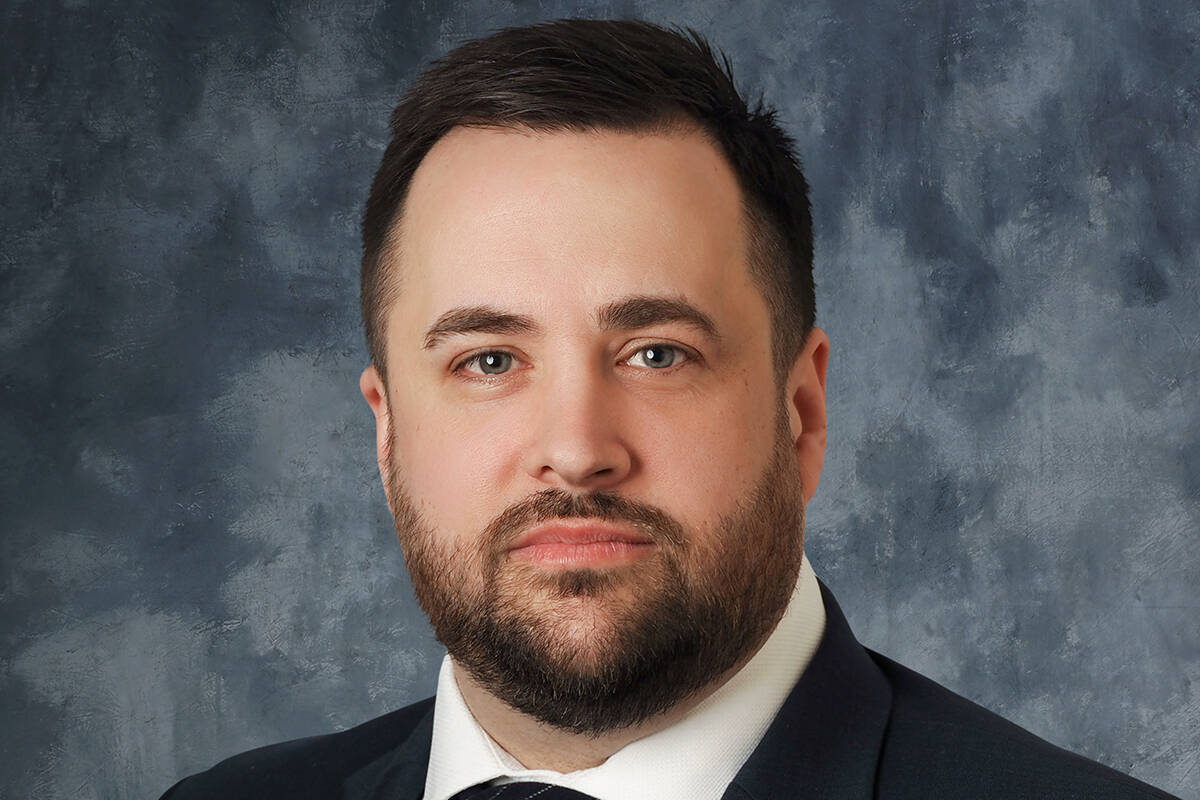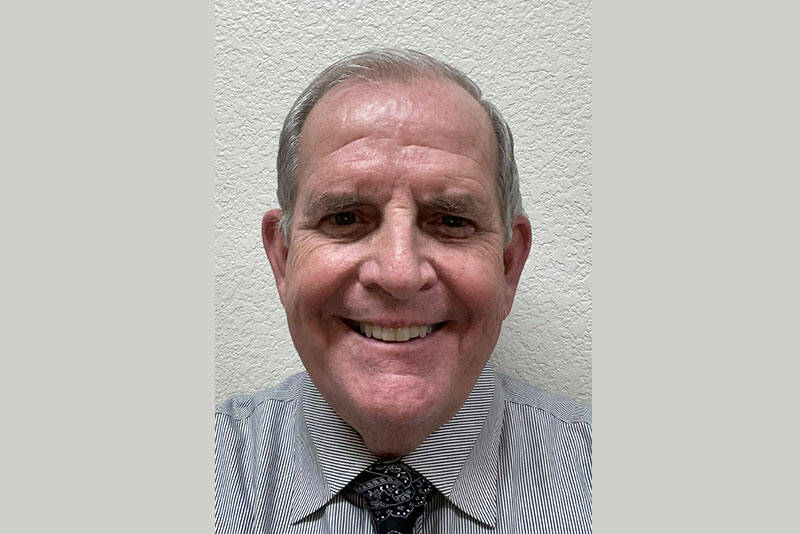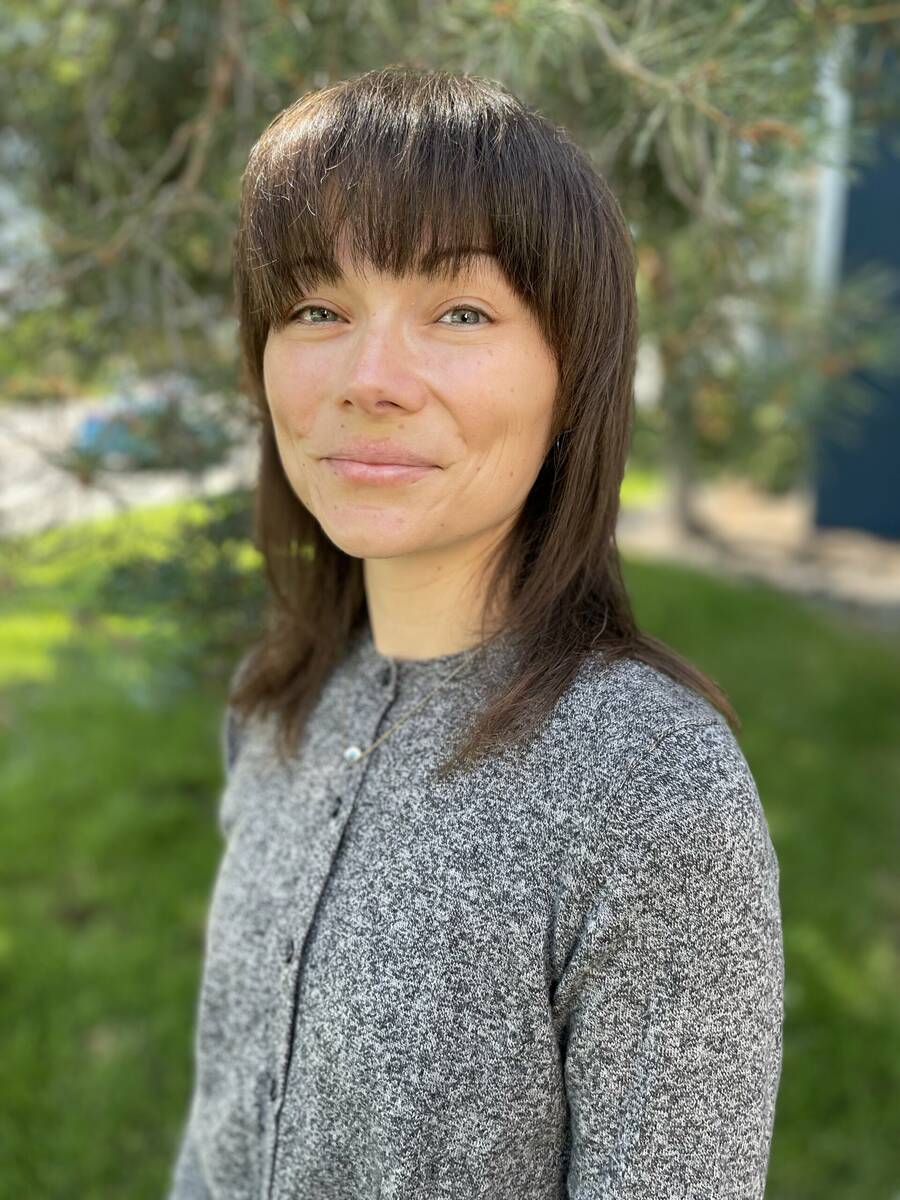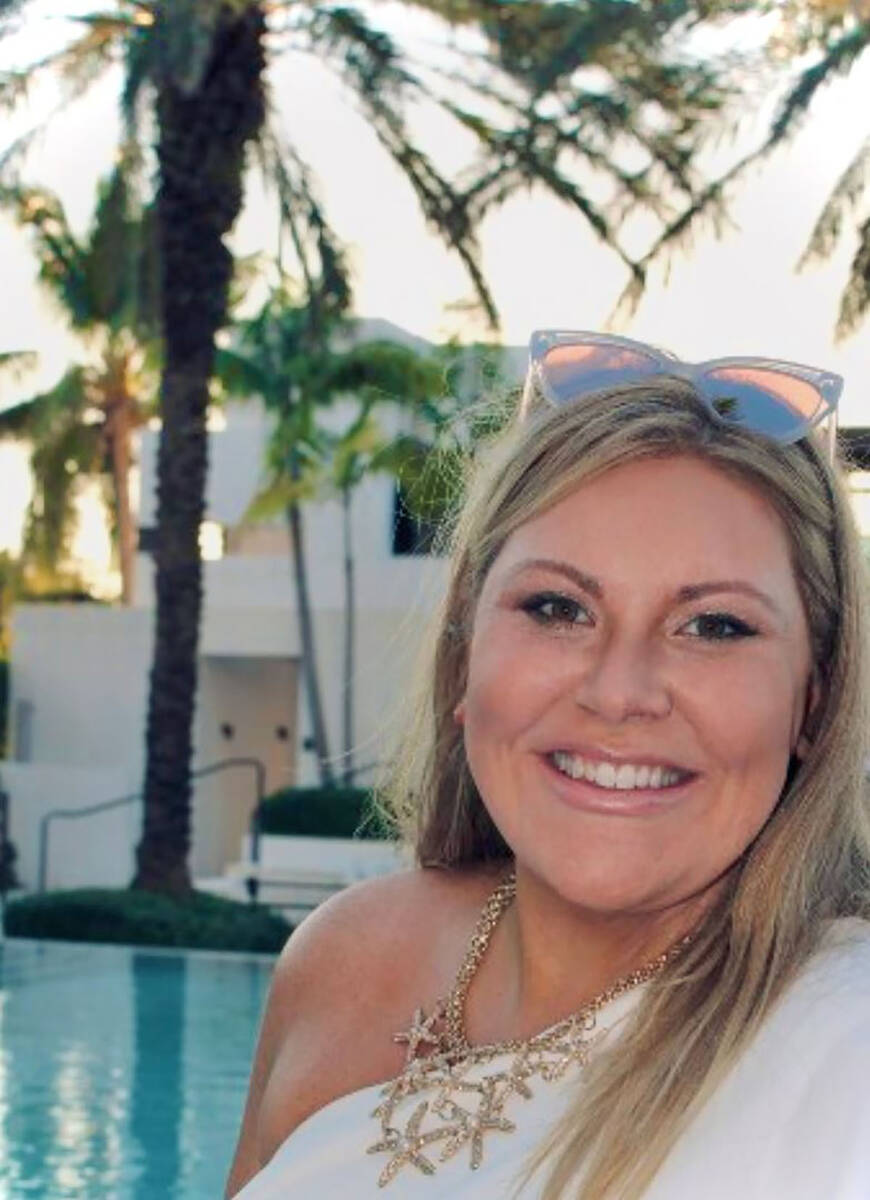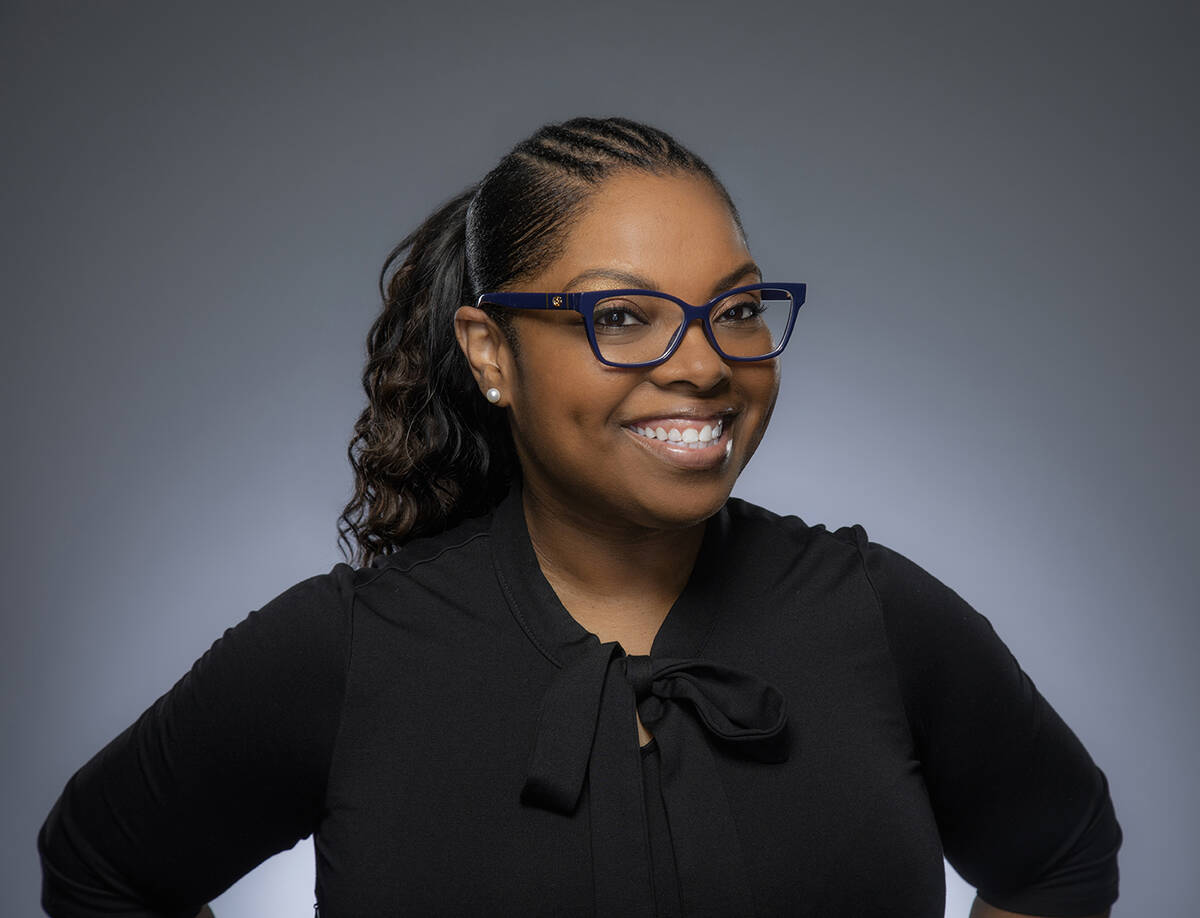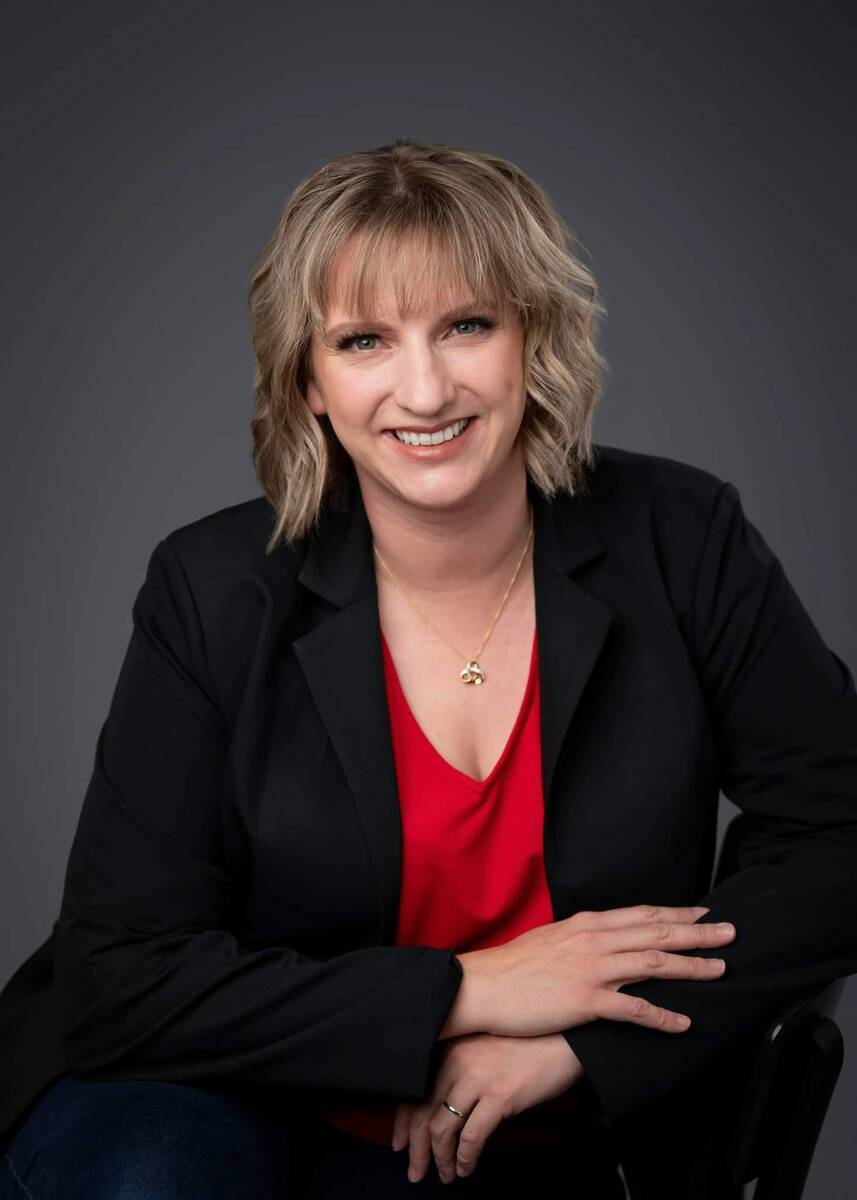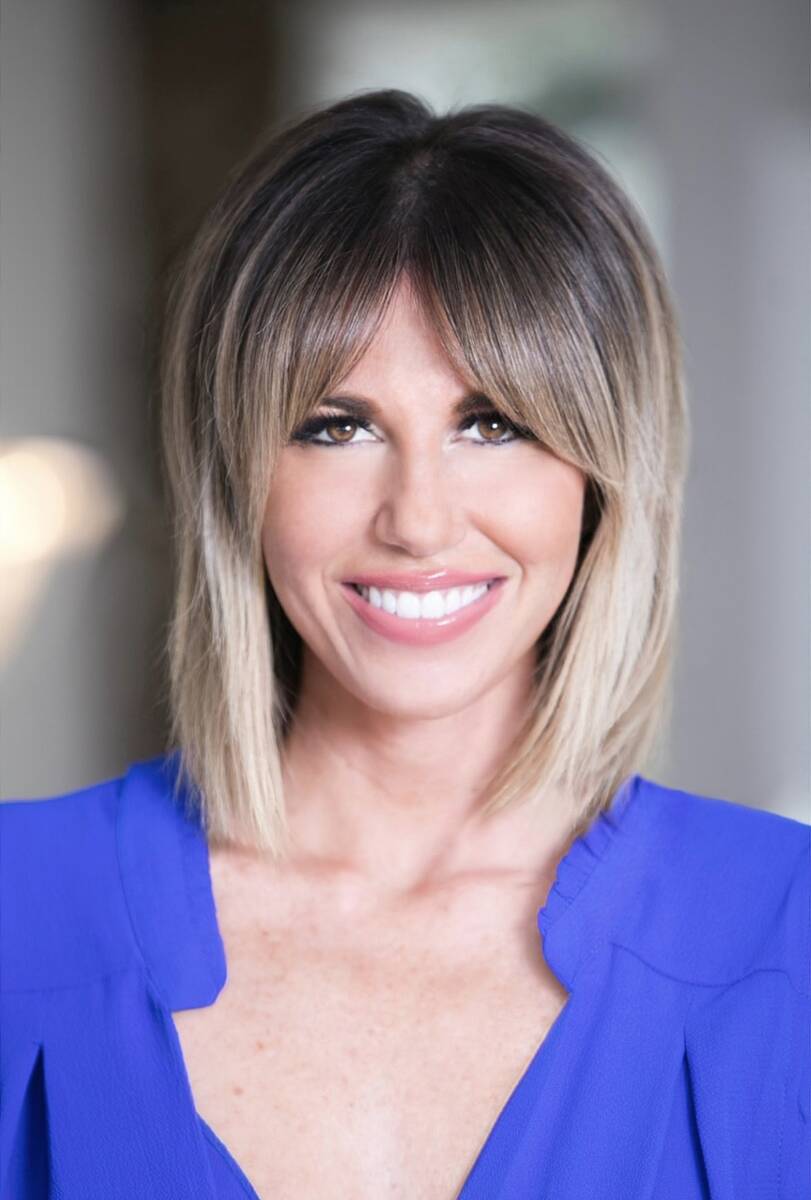 FINANCE
• Enterprise Bank & Trust welcomed Joseph Collier as assistant vice president, business banking. With nearly a decade of banking experience, Collier is a trusted advisor to business clients across a range of valuable industries and investments. He facilitates strategic lending options within the Las Vegas market to meet financial goals and unique objectives."
HEALTH CARE
• Dr. Joseph A. Wineman, D.M.D., M.H.A., A.B.G.D., has been installed as the 2023-2024 president of the Nevada Dental Association (NDA). The NDA provides services that promote the highest standards of dental care for patients and professional excellence through education, leadership and advocacy.
"I'm committed to promoting excellence in oral health care and ensuring the well-being of our patients. Together, we will strive to advance dental education, embrace innovative technologies and foster a collaborative environment among all dental professionals. We will work tirelessly to achieve optimal oral health for the people in Nevada. Stay tuned as there will be many ideas that become reality in the coming 12 months." Wineman said.
Wineman grew up in Pittsburgh, Pennsylvania. A dual Army Scholarship Award recipient for both his undergraduate and dental school education, Wineman graduated from the University of Pittsburgh School of Dental Medicine in 1981. Immediately after dental school, he entered the United States Army. Wineman completed a two-year comprehensive dentistry residency at Fort Bragg (now Fort Liberty) from 1987-1989. While the director of dental services in Wildflecken Germany, Wineman deployed in December 1990 in support of Operation Desert Shield and Desert Storm where he was awarded the Bronze Star Medal for his service. In 1995-1997, Wineman earned his master's degree in health care administration, summa cum laude, from Baylor University. After 26.5 years of service to his country and successful completion of successive leadership posts of increasing responsibility, Wineman retired with the rank of colonel with The Army Surgeon's General "A" Designator acknowledging his excellence in comprehensive dentistry.
Upon retirement in September 2002 , Wineman settled in Southern Nevada and purchased a practice in Henderson, where he works full time. He was the first dentist to be awarded a dental license via his impressive credentials.
Wineman has served as president of the Southern Nevada Dental Society, chairperson of the Southern Nevada Peer Review Committee and is the continuing education chair for the Nevada Academy of General Dentistry. He volunteers his free time to the Give Kids a Smile Program, Freedom Day USA, Southern Nevada's Day of Dental Service, Tzu Chi Foundation and mentoring UNLV dental school students. He also serves as a founding member of the Nevada Dental Foundation board of directors which is establishing a dental clinic in Tonopah.
In addition to Wineman's election to president, NDA elected the following slate of officers to its 2023-2024 Executive Committee: Dr. Patrick Silvaroli, D.M.D., as president-elect; Dr. Sheronda Strider-Barazza, D.M.D., as vice president; Dr. Perry Francis, D.D.S., as treasurer; Dr. Aimee Abittan, D.M.D., as secretary; and Dr. Doucette, D.M.D., as past-president.
NONPROFIT
• The Nevada Arts Council has hired Stephanie Montgomery as a grants analyst. This position assures that the Nevada Arts Council grant program appropriately and effectively provides critical financial resources to the citizens of the state.
Montgomery will manage the federal grant from the National Endowment for the Arts and the statewide sub-granting program of the Nevada Arts Council for Nevada. Montgomery will ensure the proper functionality, usability and accuracy of the data input into the Nevada Arts Council grants management system, maintain records and files, engage with grant applicants and recipients and collaborate with Nevada Arts Council staff and board on grant offerings and guidelines. She is based in Northern Nevada out of the Carson City office.
Montgomery earned her B.A. in history at the University of Nevada, Reno, and her M.A. and Ph.D. in Chinese history at the University of California, Santa Cruz. A former educator who grew up in rural Nevada, Montgomery said she is passionate about making the arts and humanities accessible for all.
"With her experience and having grown up in rural Nevada, Stephanie brings great perspective and project managements skills to the Nevada Arts Council," said Tony Manfredi, Nevada Arts Council executive director. "Her enthusiasm is contagious, and she will be a great addition to our team."
The Nevada Arts Council is part of the Nevada Division of Tourism and Cultural Affairs. Its mission is to enrich the cultural life of the state through leadership that preserves, supports, strengthens and makes excellence in the arts accessible to all Nevadans.
• Shahn Douglas, executive director of The Downtown Vegas Alliance (DVA), a member-driven 501(c)(6) nonprofit organization that connects its members and downtown stakeholders to influence growth in the heart of Las Vegas, announced the organization's 2023-2024 officers and board of directors.
Several local businesses leaders were newly elected to this year's board, joining a slate of returning members including Patrick Reilly, shareholder at Brownstein Hyatt Farber Schreck, who remains board chair. Bill Paredes, senior managing director of commercial banking at Bank of Nevada, was re-elected as vice chair. Joe Woody, licensed partner and chief financial officer of the El Cortez, returns as treasurer and Corey Fagan, executive director of the First Friday Foundation, who has served on the board for the last two years, was elected secretary.
New board members include Patrice Fontenot, lead of diversity, equity and inclusion at Zappos.com, who will serve as membership chair, and Melissa Jamvold, owner of Luxy Design & Development, who will serve as engagement chair.
Rounding out the returning board members are:
— Communications Chair: Dulcinea Rongavilla, vice president at Cragin & Pike
— Operations Chair: Cody Sims, field marketing director at Cox Business
— Member-at-Large: Andrew Simon, president and CEO of the Fremont Street Experience
— Member-at-Large: Seth Schorr, CEO, Fifth Street Gaming and chairman of Downtown Grand
— Member-at-Large: Jonathan Alvarez, CEO and co-founder of Protective Force International
— Member-at-Large: Jonathan Ullman, president and CEO of The Mob Museum
— Steering Committee: Andrew Economon, general manager of Downtown Grand
— Steering Committee: Jeff Victor, vice president of operations for Circa Resort, The D, Golden Gate and Downtown Las Vegas Events Center
"It's an honor to continue to work with so many downtown leaders who are returning to our board," Reilly said. "I am pleased to welcome Patrice Fontenot and Melissa Jamvold and look forward to their contributions as we collectively work to improve downtown Las Vegas."
The board of directors is responsible for guiding the mission of the Downtown Vegas Alliance and ensuring that programs and events deliver value to its members, city entities and stakeholders while positively impacting the business community.
• The American Red Cross announced the appointment of Mary Powell to the position of national disaster fundraising director, effective July 24. Powell, currently serving as the executive director for the Red Cross of Northern Nevada, has been recognized for her ability to build community partnerships and the impact her fundraising efforts have made for those in need.
"I am honored and excited to take on this crucial fundraising role for the Red Cross mission," said Powell, a Gardnerville native who will continue to be based in Reno. "Disasters have a devastating impact on communities, and I am passionate about helping those affected. Together with our dedicated team, I will work to ensure the Red Cross can raise the necessary funds to meet the growing need for disaster support."
Powell joined the American Red Cross in 2020 as the Northern Nevada Red Cross executive director. She has served in leadership positions during large-scale disasters, including deployments as an elected official liaison for Hurricane Ian and Hurricane Ida relief efforts. She also has been instrumental in securing donations to support local Red Cross disaster responses and to assist displaced residents in northern and rural Nevada. Prior to joining the Red Cross, Powell held fundraising and leadership roles with Ronald McDonald House Charities, JDRF Northern Nevada and the American Diabetes Association.
"Mary has been an exceptional leader during her time as executive director for the Northern Nevada Chapter," said Heidi Ruster, chief executive officer of the American Red Cross Utah/Nevada Region. "Her fundraising expertise, strategic thinking and ability to forge strong community partnerships have been instrumental in driving our mission forward. I have no doubt that she will excel in her new role as disaster fundraising director, and I look forward to witnessing the positive impact she will make on a larger scale for the people we serve."
Already this year, the Red Cross has provided support to thousands across the country affected by massive catastrophes. Over 4,000 trained Red Cross team members have delivered much-needed assistance in areas where relentless atmospheric rivers inundated California and where deadly tornadoes struck in the South and Midwest.
"And most recently, our disaster teams have been working in the U.S. Territory of Guam where a devastating typhoon hit the island in late May," Ruster said.
Financial donations to the Red Cross during disaster relief are used to directly help those affected. This year alone, Red Cross volunteers have provided more than 40,000 overnight stays in emergency shelters, served over 500,000 meals and snacks, and distributed more than 150,000 relief supplies to individuals impacted by disasters.
REAL ESTATE
• Tiffany Banks has been promoted from general counsel to CEO of the statewide Nevada Realtors.
Banks has been an attorney in Nevada since 2011, including a decade with Nevada Realtors. A Northern Nevada native, she is a graduate of Arizona State University and the Thomas Jefferson School of Law in San Diego.
"Tiffany has served as our corporate counsel for a decade and has worked alongside us on the most critical issues facing our industry, advocating on all levels and cultivating future leaders for the real estate profession in Nevada," 2023 NVR President Tom Blanchard said. "She has strong relationships with key stakeholders in the real estate and legal industries. She has been an integral part of the evolution of many of the programs Nevada Realtors have today. Her knowledge of our association is critical as we navigate through these times."
Banks is active in her community and industry. Since joining NVR in 2013, she has been recognized as a leader in her field, including for her role in advocating for private property rights in Nevada, for developing and coordinating NVR's Leadership Academy Program and for representing NVR at national events. Among her accomplishments, she has earned the Certified Association Executive (CAE) designation from the American Society of Association Executives, as well as the Realtor Association Certified Executive (RCE) designation, which recognizes exceptional efforts made by Realtor association executives nationwide.
She was a founding board advisor for The Most Influential Women of the Sierra Nevada and the nonprofit Mamas for a Cause and has served as a board member for local charities, including the Young Professionals Committee for Big Brothers Big Sisters of Northern Nevada.
She is the young lawyer liaison for the American Bar Association Real Property Section and serves on the board of directors for the Nevada chapter of the Association of Corporate Counsel (ACC) and been a speaker at global ACC Foundation events.