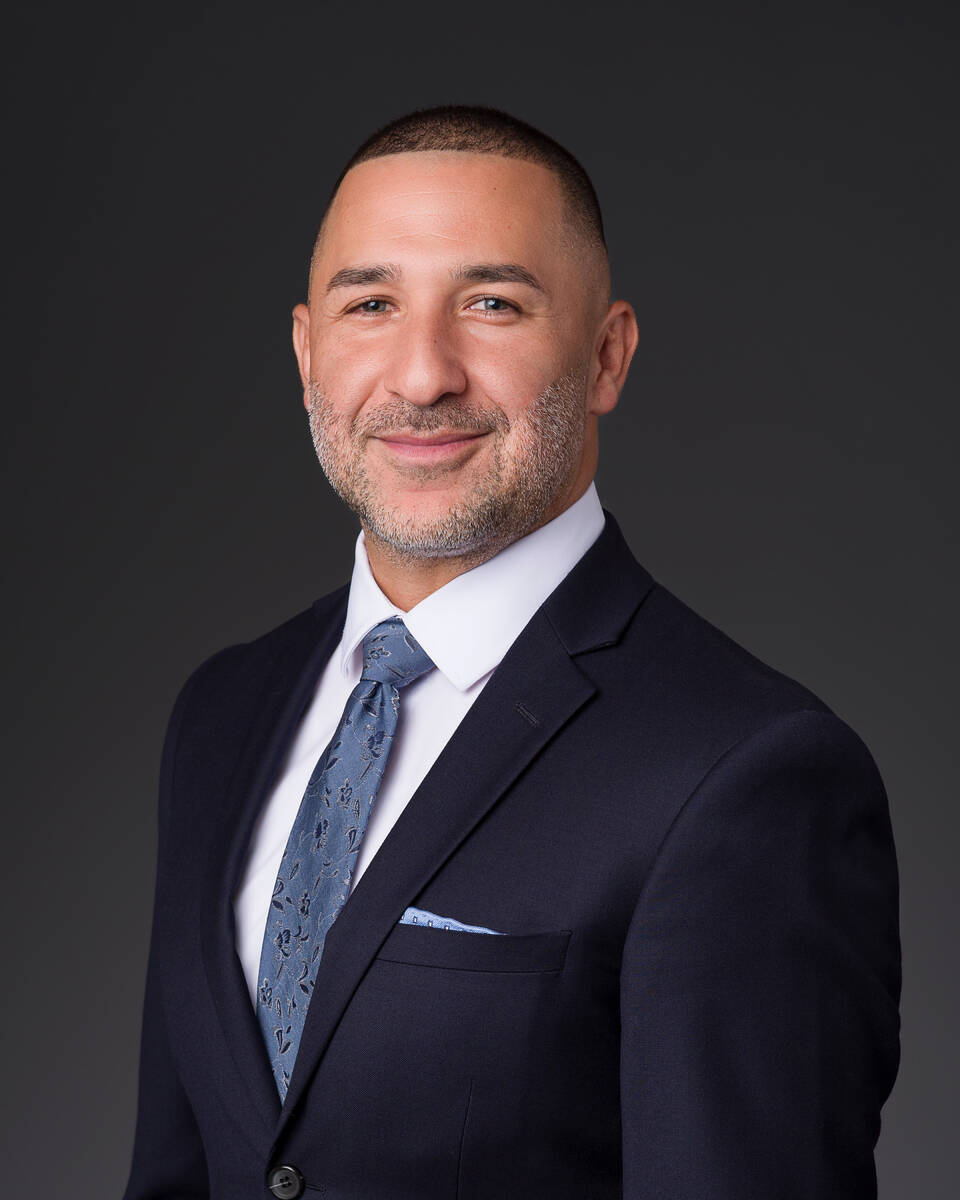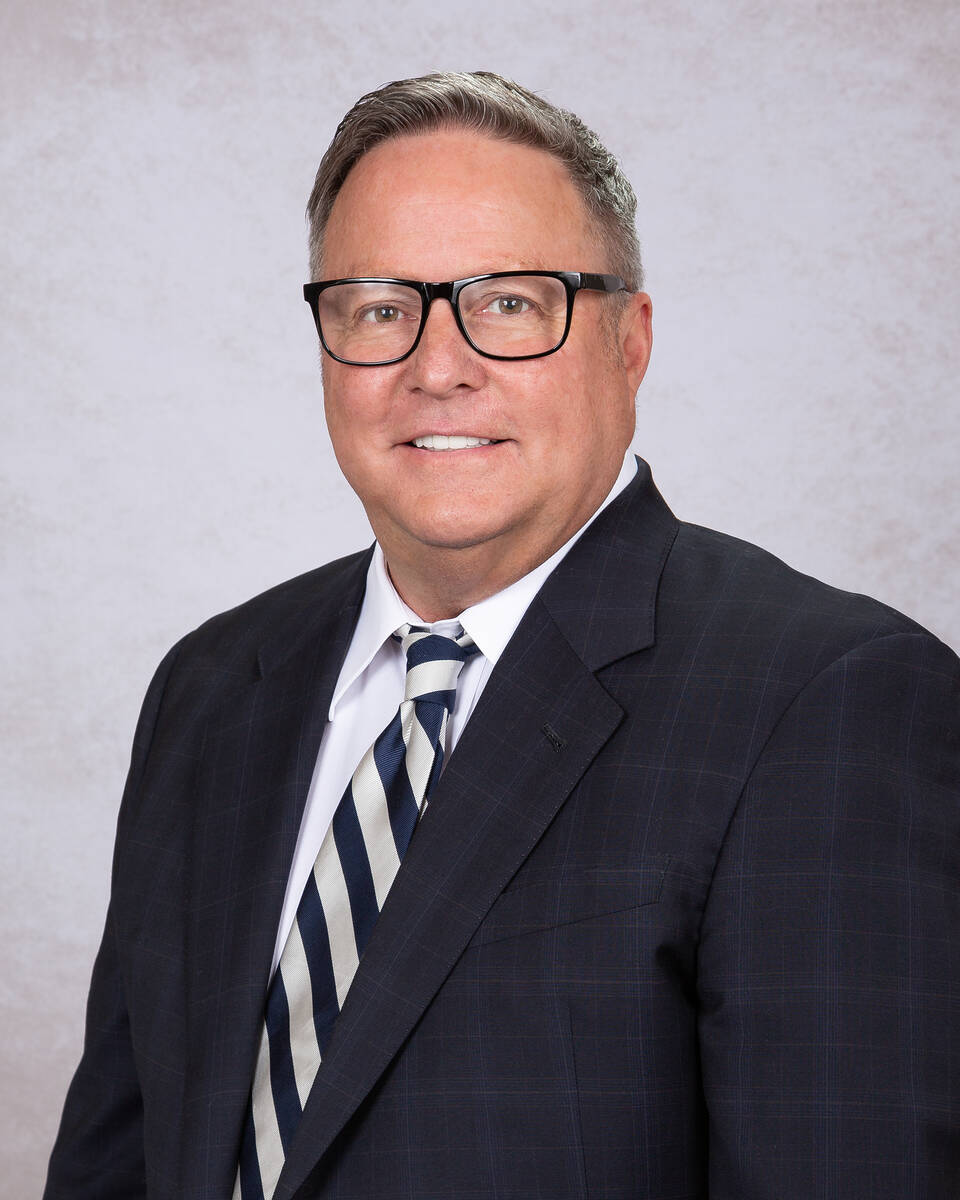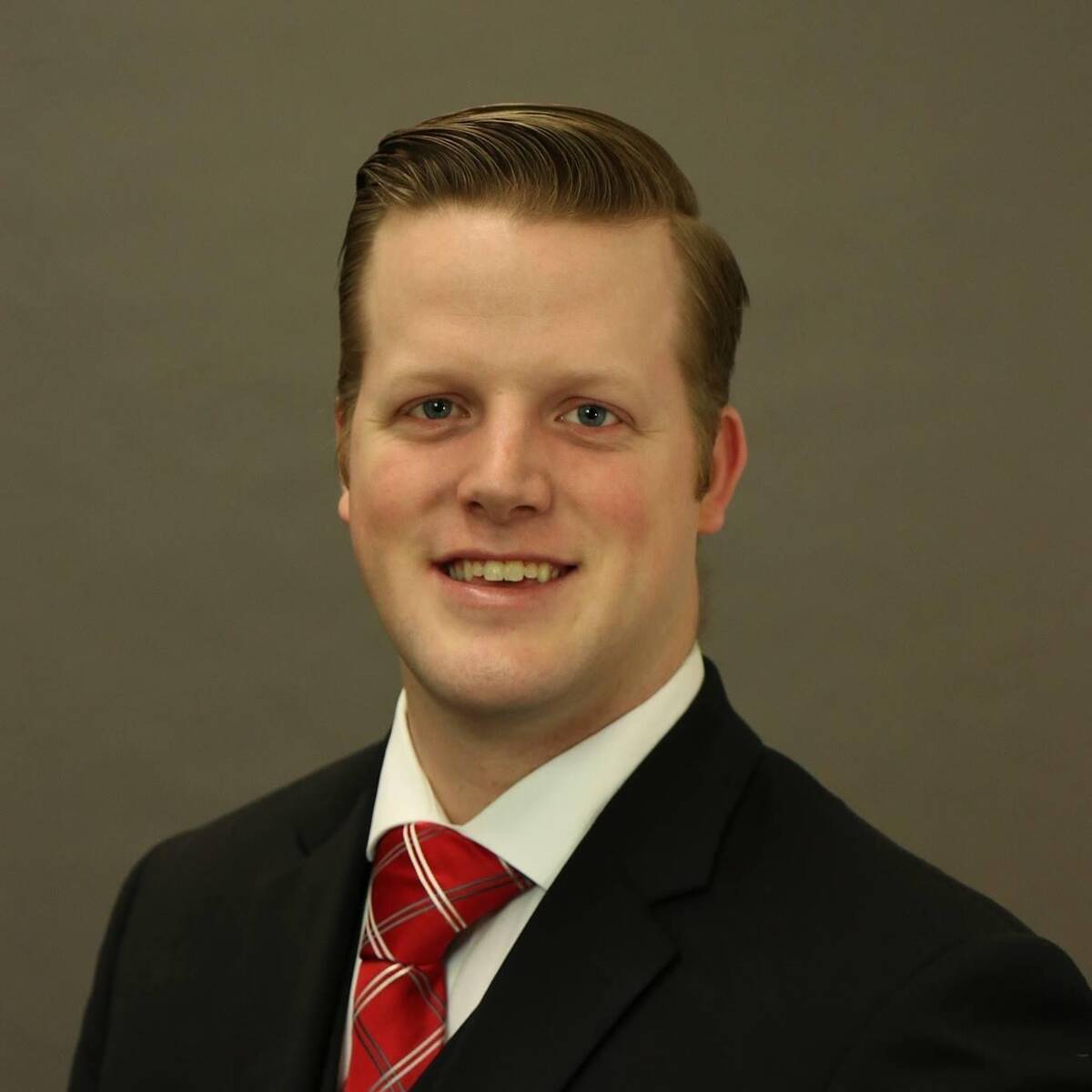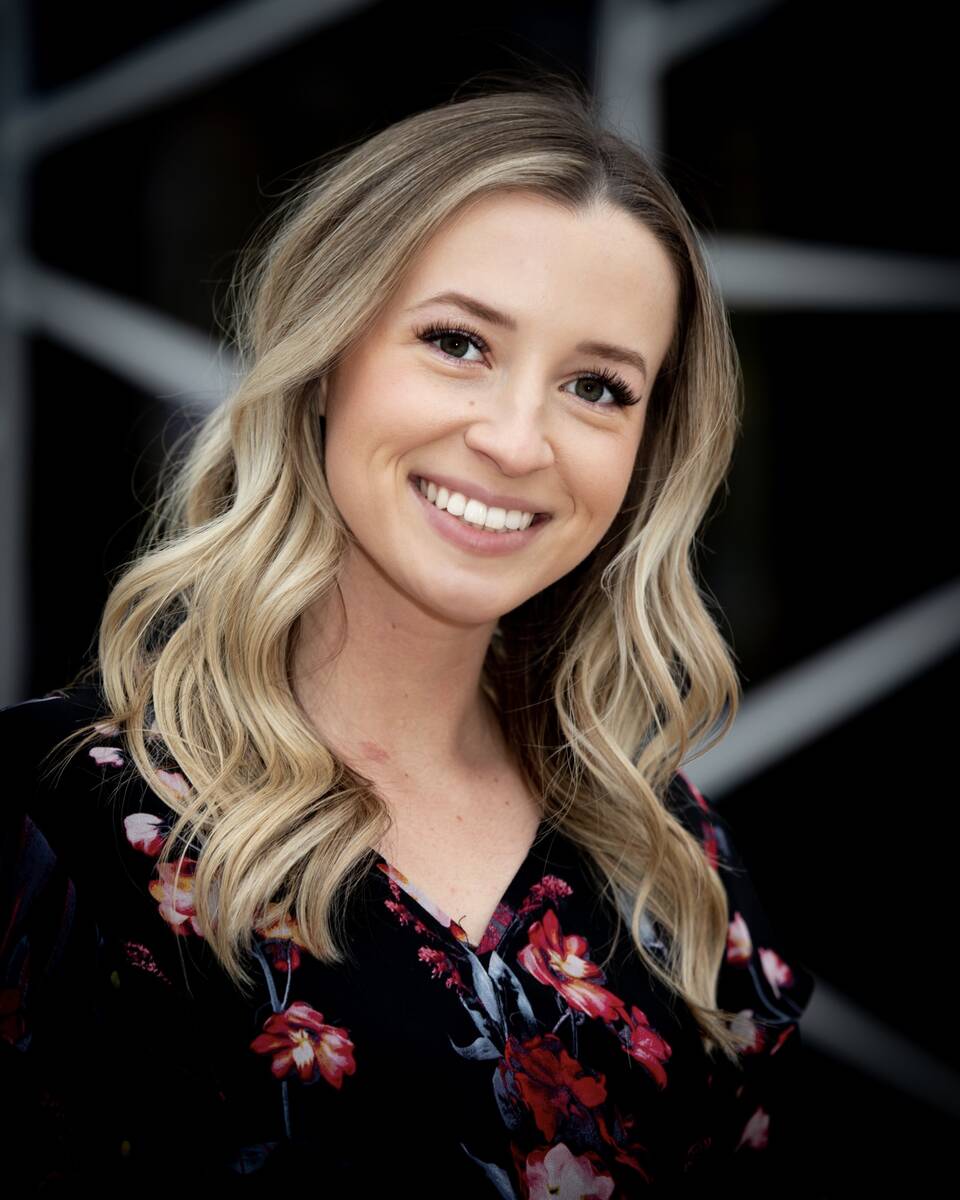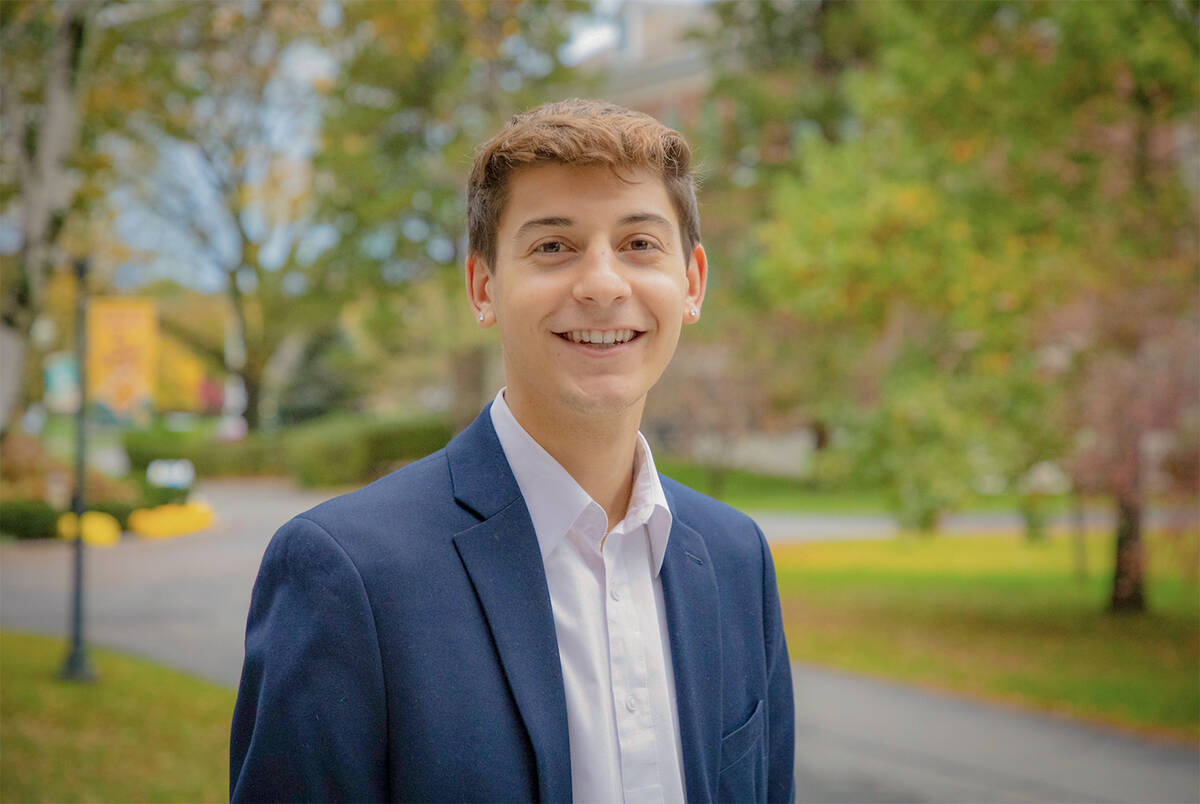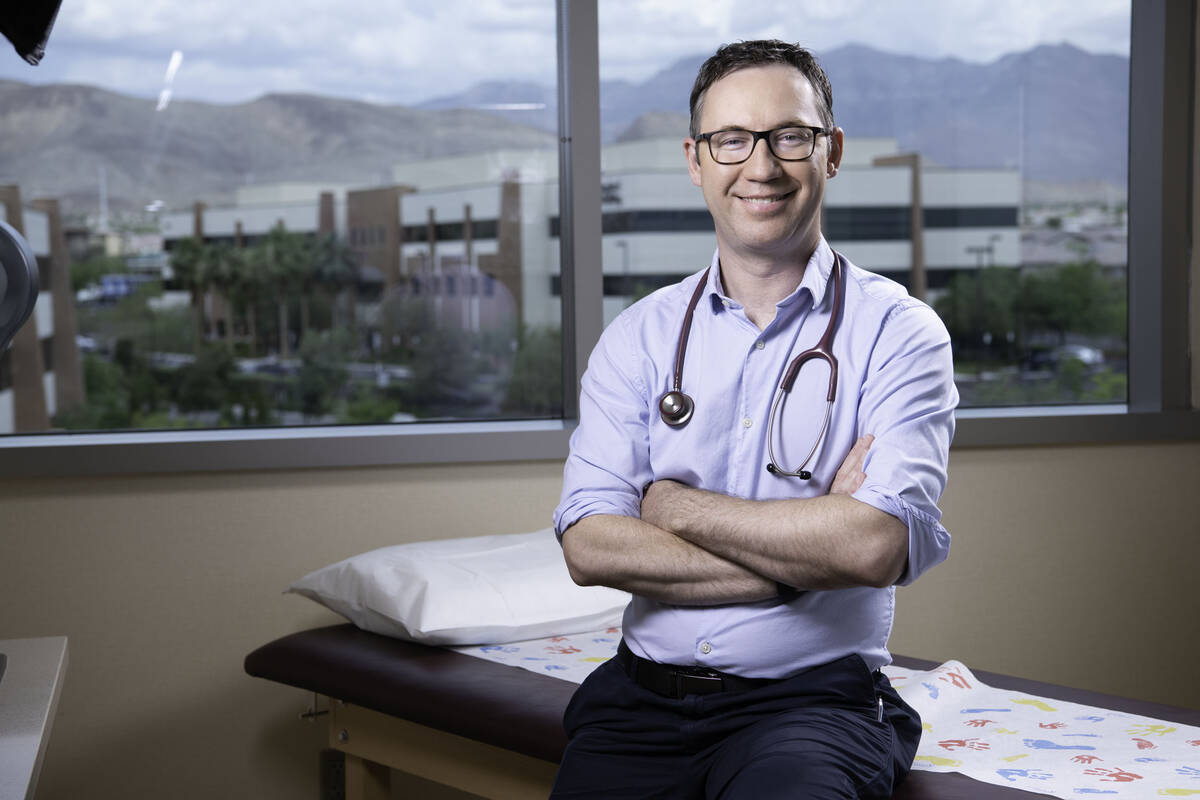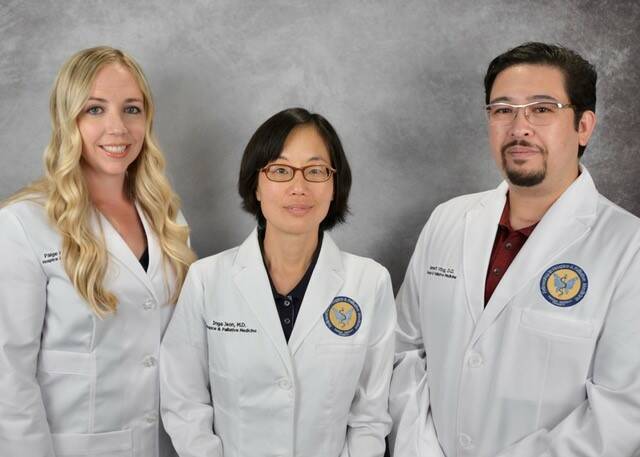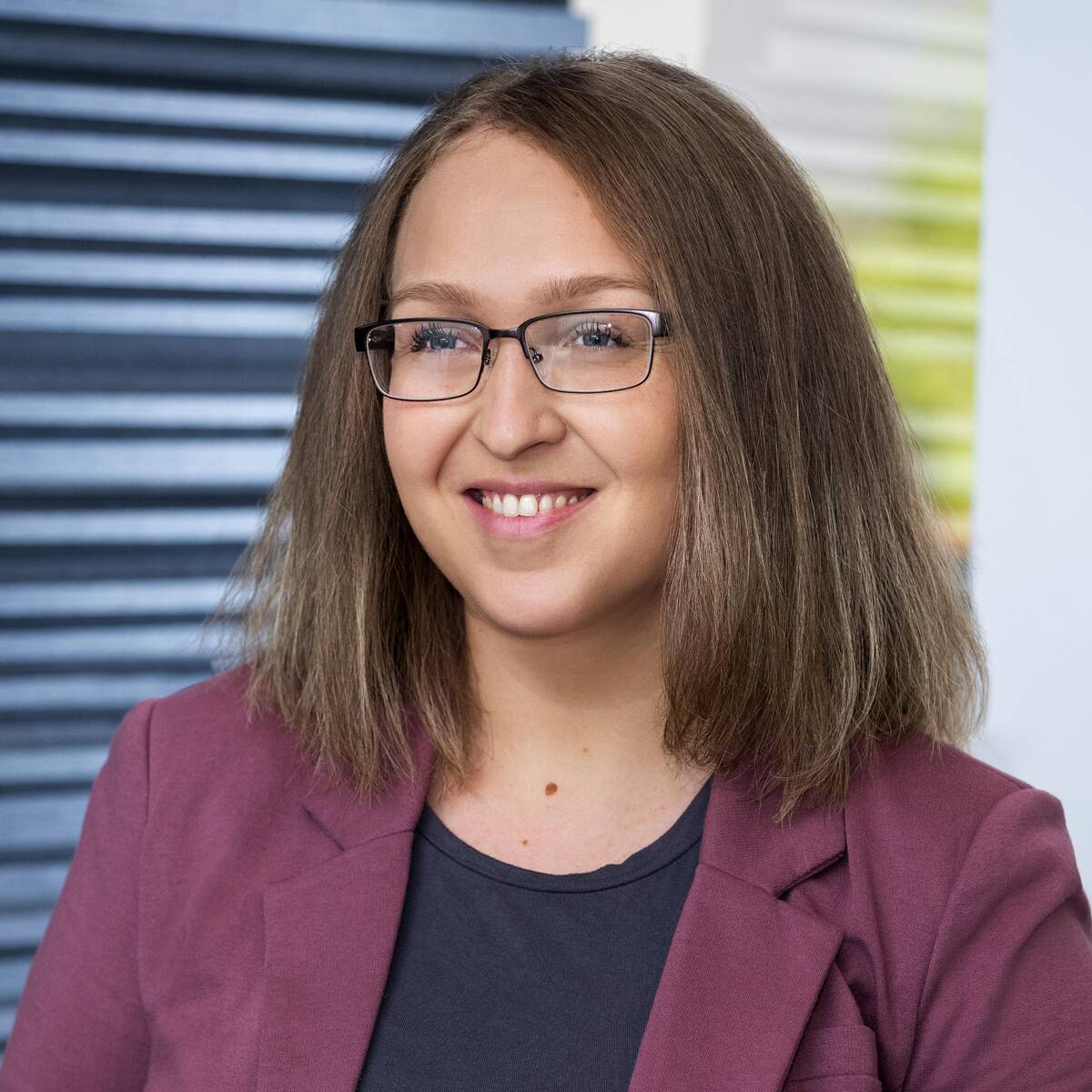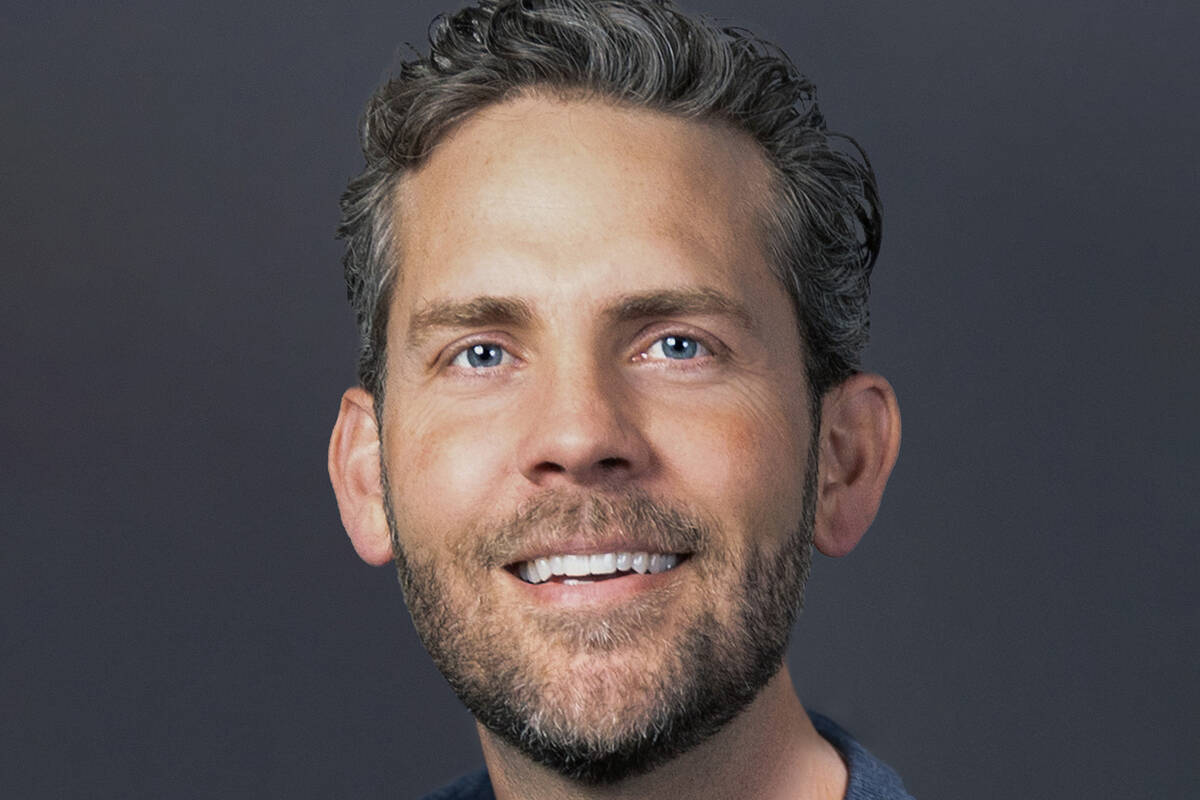 FINANCE
Enterprise Bank & Trust, the banking subsidiary of Enterprise Financial Services Corp. announced the hiring of Rickey Jimenez Jr. as senior vice president, director of community reinvestment.
In this role, Jimenez will oversee the development and execution of Enterprise's Community Reinvestment Act strategy, which includes responsibility for community development, community relations and philanthropic giving. He also will develop and maintain strategic alliances with community groups and governmental agencies.
An established banking professional with 20 years of experience, Jimenez brings a wealth of knowledge in Community Reinvestment Act and fair lending processes and regulations. He has a strong passion for creating impactful, mutually beneficial relationships between banks and community-oriented organizations that make a measurable impact.
Jimenez has served in various leadership roles throughout his career. He has an established track record developing, maintaining and continually assessing and revising CRA and fair lending compliance risk management programs with active oversight of operational risk, policies and procedures and information systems for measuring, monitoring and risk reporting. This includes leading community outreach initiatives to monitor levels of community development lending, services and investments for banks.
GOVERNMENT
• Las Vegas Global Economic Alliance announced that Amber Stidham has been named senior vice president, chief strategy officer of the organization.
"With more than 20 years of experience leading strategic operations and government affairs efforts for public and private organizations, Amber is uniquely qualified to help LVGEA define its strategy and mission," said Tina Quigley, president and CEO of the LVGEA. "As LVGEA celebrates 10 years of helping grow the region's economy in 2022, we're focused on what our growth will look like over the next 10 years, and we believe Amber will help us create a new path forward."
Stidham previously served as vice president of government affairs at the Henderson Chamber of Commerce, overseeing economic development, political, policy and regulatory programs. Under her leadership, Stidham spearheaded the successful foundational development and growth of the organization's advocacy work over the last seven years. Prior to her time at the Henderson Chamber of Commerce, she worked in government affairs and marketing at both the RTC of Southern Nevada and The Smith Center for the Performing Arts.
"Amber is well-respected in the Southern Nevada business community as an operational leader who builds consensus and strategic partnerships, and can move projects forward," said Betsy Fretwell, executive vice president of strategy for Switch and chairwoman of the LVGEA50 board of directors. "We're confident she will grow LVGEA's influence and voice at the state, regional and national levels to showcase the organization's impact within Southern Nevada."
As chief strategy officer, Stidham will lead the organization's operations, outreach and strategy department, which includes the business operations, marketing and communications, investor relation, and events functions. She will lead the design and execution of organizational strategy, along with ensuring alignment between LVGEA's operations and business development functions.
Stidham holds a bachelor's degree in communications with a minor in political science from the University of Nevada, Las Vegas (UNLV). She joined the LVGEA team Sept. 12.
INSURANCE
• Veteran insurance executive Keith Runyon joins Cusick Insurance Brokers, Ltd. Runyon brings over 30 years of experience as a leading insurance broker and business owner having been an owner/partner in other insurance brokerages in Las Vegas. His clients will become clients of Cusick Insurance Brokers, Ltd. effective Sept. 1.
Runyon brings expertise in managing risk and advising medical professionals, contractors and other
businesses.
Marcus Cusick, the founder of Cusick Insurance Brokers remarked: "I am very excited to have Keith join us. Keith has been a mentor of mine for my entire 20-year career in the insurance industry and is a proven business leader and insurance advisor to business owners."
LAW
• Leading business law firm Howard & Howard continues to expand its Business Litigation Practice Group by welcoming Jonathan Martin to the Las Vegas office.
Martin most recently spent time serving as a law clerk in the Eighth Judicial District Court of Nevada for the Hon. Judge David Jones, in which Martin designated much of his time to reviewing orders for Judge Jones's approval, managing, and communicating with outside parties, and researching the legal implications for each matter to go before Judge Jones. Through several other clerkships and internships, Martin has gained invaluable experience in matters such as asset protection, contractual disputes and issues involving real estate and gaming.
Prior to starting his legal career, Martin spent many years as a businessman working a wide range of clients, from manufacturers to service industries. He also has experience with different sized companies, from Fortune 500 companies to sole proprietors. Martin draws on his real-world experience to assist in clients in meeting all their business needs.
Martin attended the University of Nevada, Las Vegas where he earned his bachelor's accounting and his MBA. He then graduated from William S. Boyd, School of Law, University of Nevada with his J.D., concentration in business law.
MARKETING
• Connected Communications, a Las Vegas public relations and marketing firm, has announced the appointment of Carlee Gettman and Kenny Indovino as the firm's newest public relations and social media specialists.
"As we expand our clientele and services, both team members bring the extensive knowledge and skills needed to stay ahead of this ever-changing industry," said Sarah Thornton, APR, president and founder of Connected Communications. "These appointments allow our team to continue offering our clients optimal services and results."
In their new positions, each are responsible for managing public relations and social media campaigns as well as creating innovative opportunities to build their clients' brand identities and professional reputations.
— Since joining the firm in 2019, Gettman's three-year background with the company includes her roles as a public relations intern and public relations coordinator, where she helped clients earn national and local media placements. Before her promotion, Gettman served as the chapter administrator for the Public Relations Society of America Las Vegas Valley Chapter (PRSA-LVVC) and earned her bachelor's degree in journalism and media relations from the University of Nevada, Las Vegas (UNLV).
— Indovino joins Connected Communications with a comprehensive background in marketing and social media strategies, which he utilizes to implement and plan strategic social media proposals in his new role. Prior to joining the firm, Indovino held a series of internships within a variety of industries ranging from influencer marketing and education to professional services. He also holds a bachelor's degree in marketing and communications from Siena College in Albany, New York.
NONPROFIT
• Cure 4 The Kids Foundation (C4K), Nevada's only pediatric cancer and rare disease treatment center, has announced Joseph Lasky III, M.D., is being promoted from director of pediatric neuro-oncology to medical director.
In his new position, Dr. Lasky will lead the organization's team of physicians, oversee clinical quality and patient safety, and assume responsibility for the clinical research initiatives at Cure 4 The Kids Foundation. He also will provide leadership in collaboration with community partners.
"Over the last five years, the organization has benefited from Dr. Lasky's outstanding leadership and dedication to providing compassionate and innovative care to our fragile patient population," saidAnnette Logan-Parker, founder and CEO. "I am confident that in his new role, he will continue to advance the mission and vision of the organization."
Lasky has more than two decades of clinical and research experience. Before joining C4K, he led the pediatric hematology/oncology program at Harbor/UCLA Medical Center and held several academic positions. Currently, he holds professor positions at UNLV and Roseman University of Health Sciences. Since joining C4K in 2017, Lasky has been treating a wide range of children with pediatric cancers and rare diseases, all while overseeing the organization's neuro-oncology and bleeding and clotting programs.
Lasky is board-certified in pediatric hematology/oncology and is a member of several professional organizations, including the Children's Oncology Group, Society for Neuro-Oncology, American Society of Hematology and the American Academy of Pediatrics.
With this promotion, Lasky will become the highest-ranking physician within the organization and will assume the responsibilities of Dr. Alan Ikeda, M.D., who is scheduled to retire as the organization's chief medical officer in mid-November. Lasky and Ikeda will continue to work collaboratively as Ikeda will remain a C4K Advisory Council member. Ikeda joined C4K in 2011 and has worked to raise the bar of clinical standards within the organization and throughout the Las Vegas pediatric medical and research community. He has been instrumental in guiding the clinic through exponential growth and expansion of patient services over the past decade.
• Nathan Adelson Hospice, the leader in hospice and palliative care in Southern Nevada, has announced three new fellows — Inga Pak Jeon, MD, Paige Kozlowski and Bennett Aguilera Vitug — to its Fellowship in Hospice and Palliative Medicine Program. The program provides humanistic, holistic, evidence-based education for graduate physicians seeking additional skill, competence and certification in hospice and palliative medicine.
— Pak Jeon comes to Nathan Adelson Hospice with her most recent experience at AltaMed in Los Angeles, where she held several positions before being named Senior Services PACE Physician-Per Diem. Earning her bachelor's degree in medicine and surgery from the Universidad Autonoma de Guadalajara School of Medicine in Guadalajara, Mexico, Pak Jeon is passionate about palliative care, health literacy and mental health.
— Kozlowski received her medical education at the Edward Via College of Osteopathic Medicine – Carolinas Campus, where she prepared to be a community-focused physician meeting the needs of rural and medically underserved populations. She's spent the last several years impacting the Las Vegas community by serving on the Morbidity and Mortality Committee and Medication Safety Committee. A graduate of Northeastern University in Boston, Kozlowski has been immersed in the medical field for the past decade, fine tuning her research, education and volunteer work.
— Vitug is a graduate of Touro University Nevada College of Osteopathic Medicine, where he earned his D.O (Doctor of Osteopathic Medicine) in 2019 after earning a Master of Science degree from the University of California, San Diego. With more than 10 years of medical experience in human biology, osteopathy and family medicine, Vitug's knowledge in several health care specialties will aid in his fellowship with Nathan Adelson Hospice. Most recently, he has served as fundraising chair for the Student American Academy of Osteopathy in Henderson.
"We are excited to have our new fellows in the program," said Nathan Adelson Hospice President & CEO Karen Rubel. "We are very proud of the Fellowship program here at Nathan Adelson Hospice. Training doctors in hospice and palliative medicine is important for our community, and this fellowship program allows us to continue to be the Training Center of Excellence."
REAL ESTATE
• Matter Real Estate Group, a development firm, has announced the addition of Kaytlin Knudson as the company's development construction manager.
"Kaytlin not only brings a wealth of professional experience in commercial project management, but she is passionate about developing sustainable real estate with health and wellness at the forefront of the project," said Jim Stuart, Matter Real Estate Group partner. "We're confident that she will continue to propel Matter's vision of implementing sustainable approaches, such as WELL Certifications, into future developments."
With nearly a decade of experience in industrial and commercial project management with a strong focus in real estate development, Knudson will be responsible for managing the construction of properties within Matter's development portfolio including UnCommons, the company's vibrant, new, $400 million urban campus in southwest Las Vegas. By incorporating the skills she honed while serving as the project manager at Compass Development in Las Vegas, Knudson will aim to increase the efficiency of Matter's construction projects with sustainable practices and health-conscious concepts. Her previous development role also included overseeing multiple phases of commercial and mixed-use properties, such as Local Bounti and Terrible Herbst as well as overseeing the development a 1 million-square-foot highly automated distribution in the Netherlands while working with Arrow Electronics.
TECHNOLOGY
• CleanSpark, a bitcoin mining and energy technology company headquartered in Henderson, announced the promotion of Isaac Holyoak to chief communications officer. In his new position, Holyoak will oversee the development, advancement and execution of the company's public affairs strategy while organizing and promoting its brand through strategic corporate and employee communications.
Holyoak most recently held the position of vice president of strategic communications for CleanSpark, where he executed successful public relations, investor relations and communications strategies. Under Holyoak's leadership, CleanSpark restructured its corporate communications arm, which has led to a growth in CleanSpark's brand recognition both in industry and traditional press outlets, as well as online.
Holyoak has more than two decades of professional experience in marketing and communications. Prior to joining CleanSpark in August 2021, Holyoak served in various positions for University of Utah Health. Before that, he worked as director of communications at Alliance for a Better UTAH. Holyoak holds a master's degree in speech communication and rhetoric from Purdue University and a bachelor's degree in public relations from Southern Utah University.