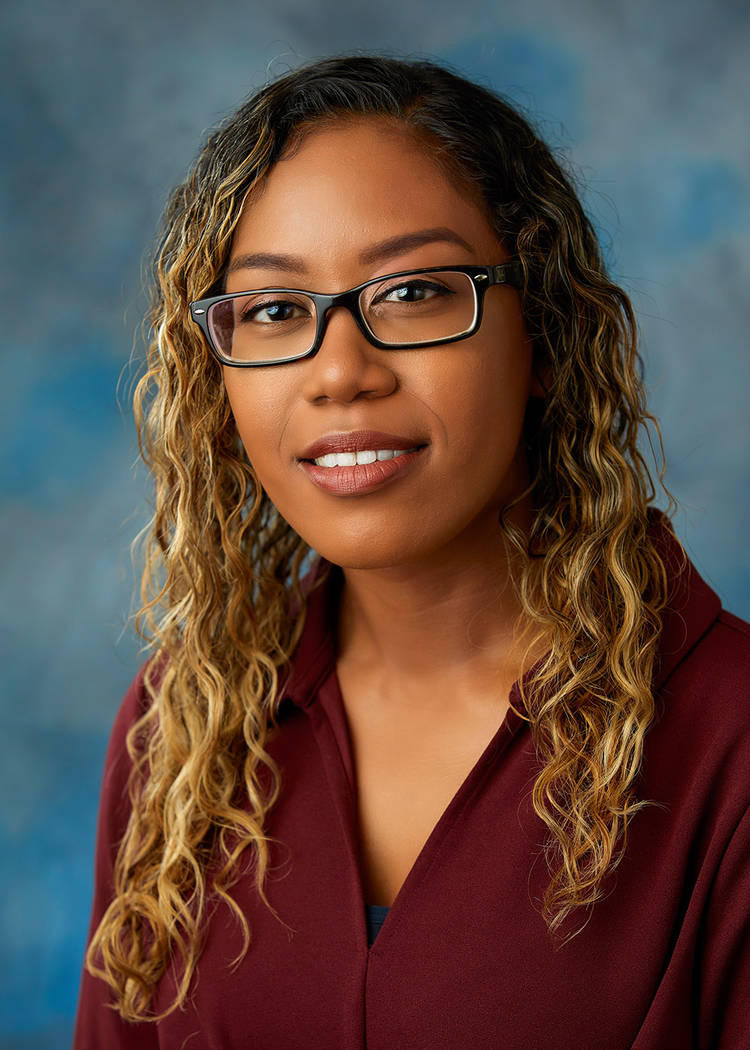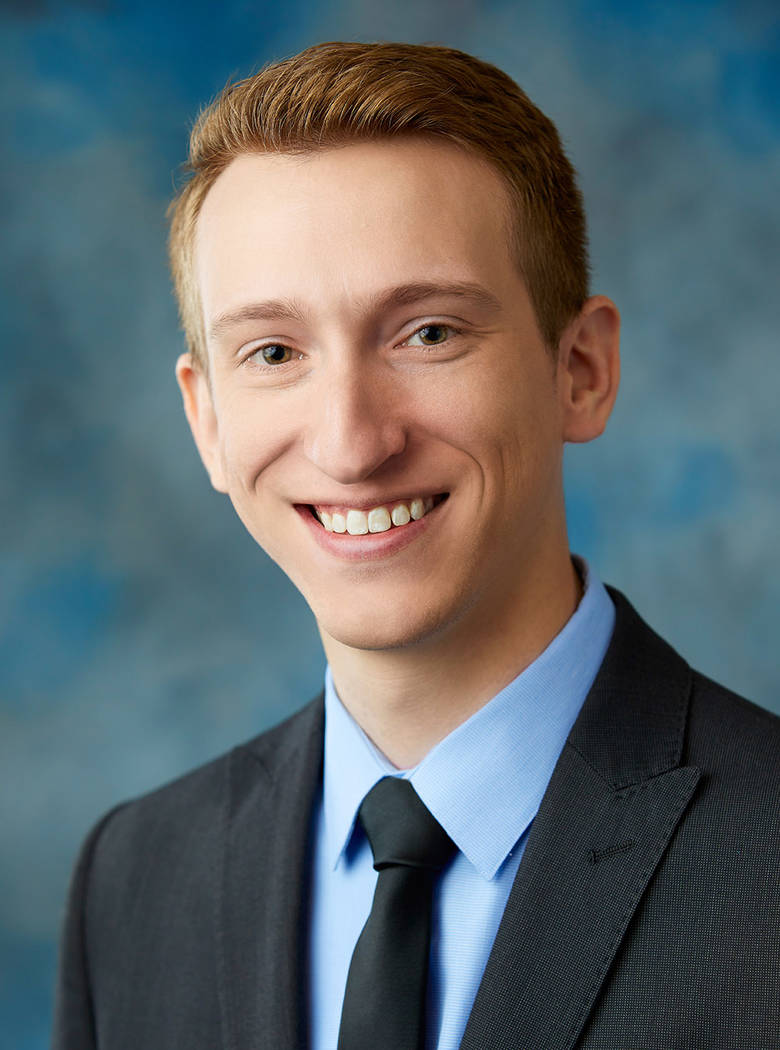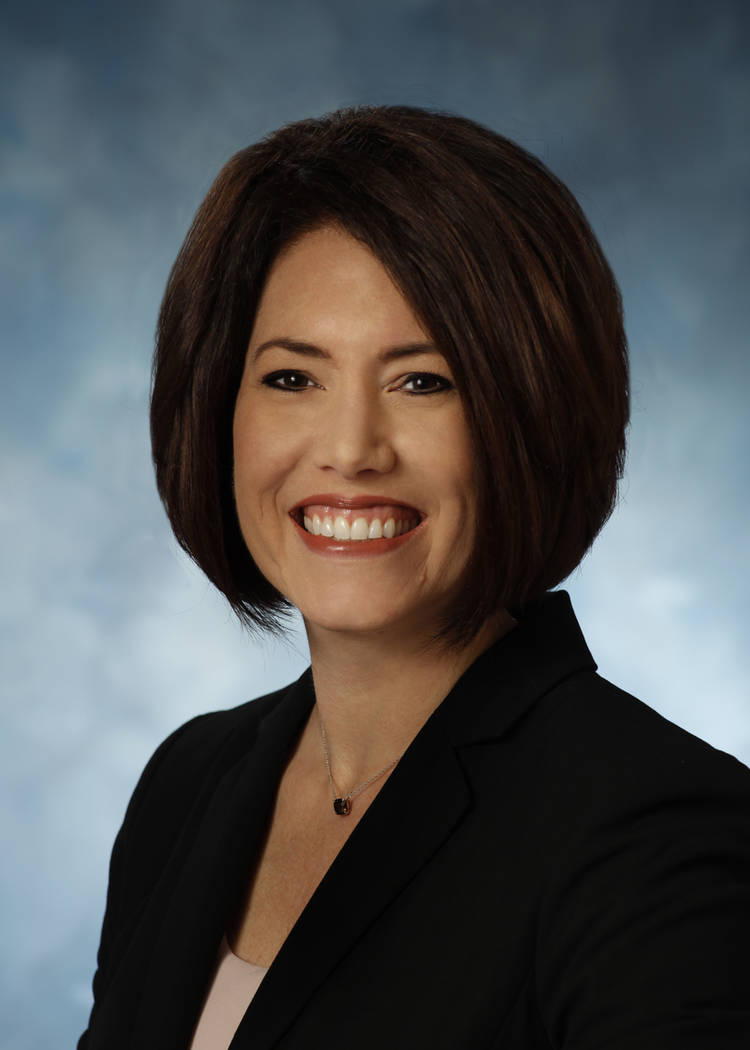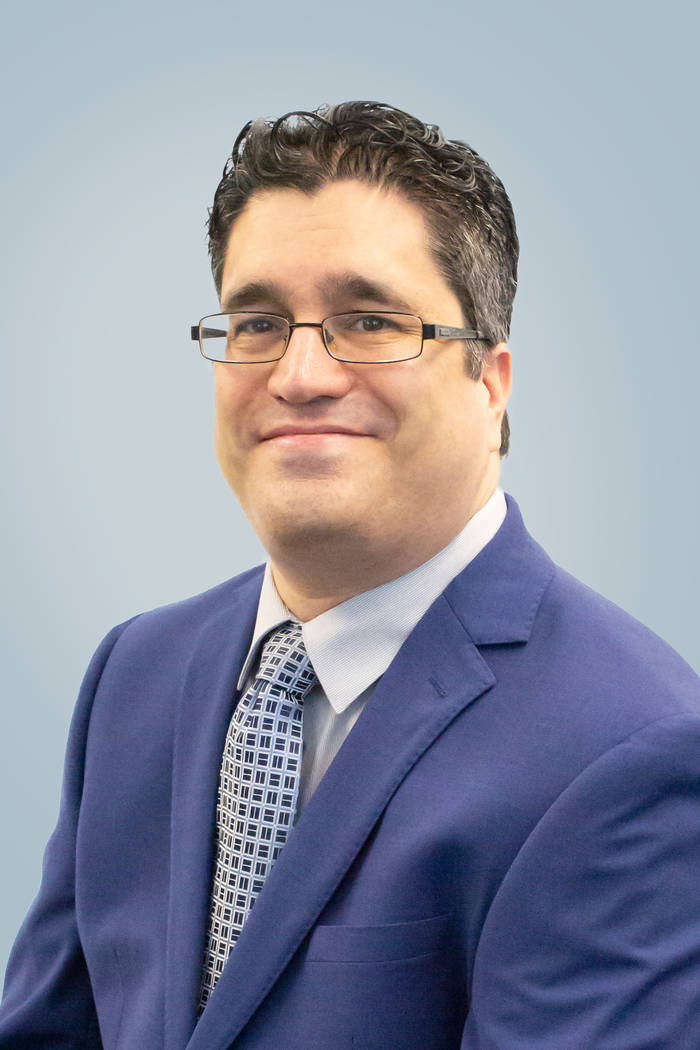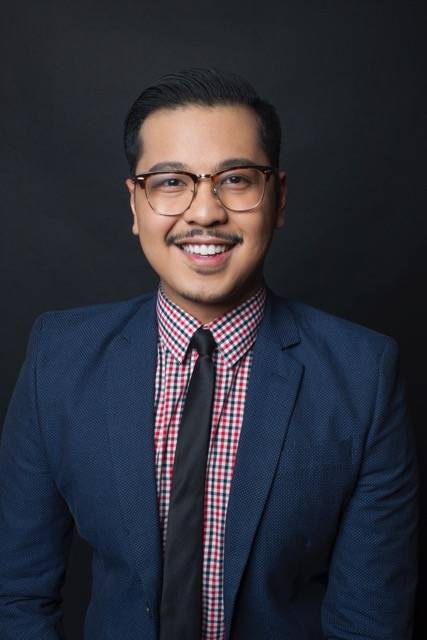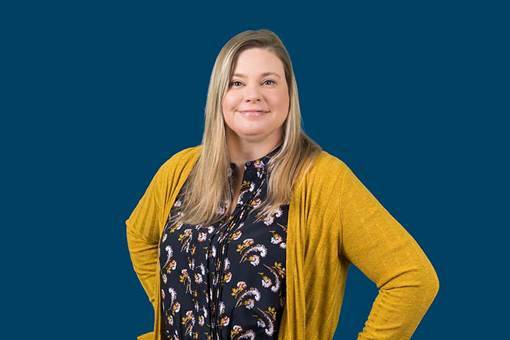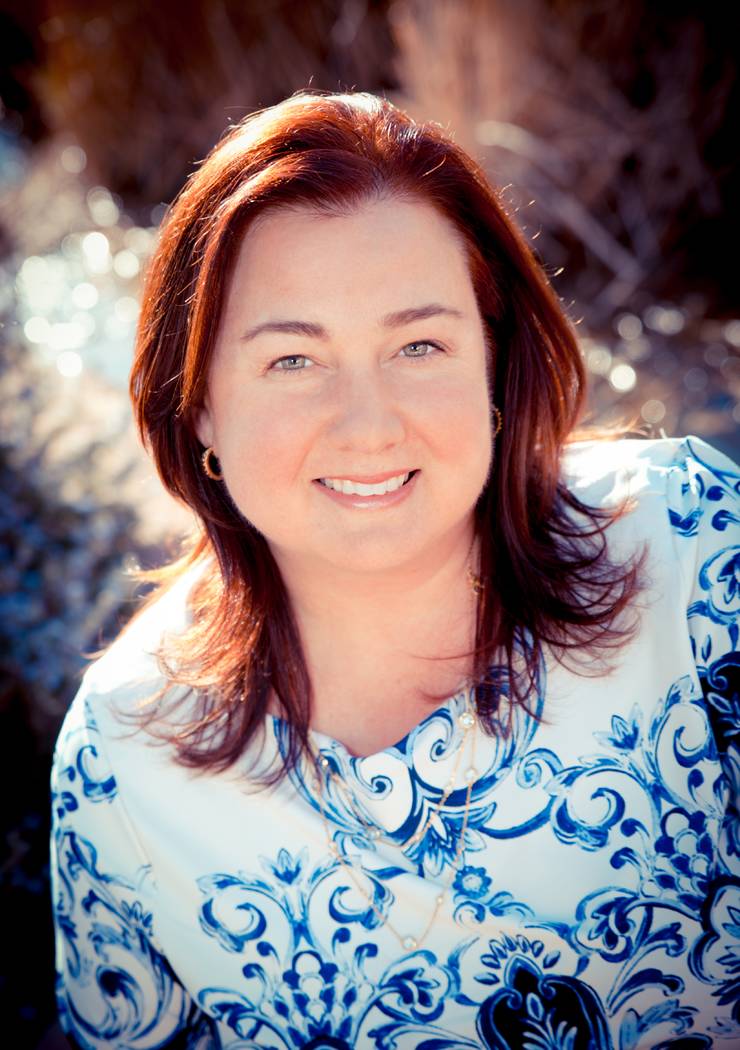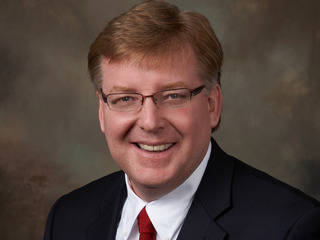 ENGINEERING
• Geotechnical & Environmental Services Inc. (GES) President Greg DeSart announced staff additions.
— Hajirah Hunter has been named engineering assistant with the GES Las Vegas office.
"We are very excited to have Hajirah on our team. Her role is instrumental in assisting the GES engineers and meeting deadlines. Her enthusiasm and willingness to learn is to be admired," DeSart said.
— JT Payne has been named staff geologist with the GES Las Vegas office.
"JT's previous experience and enthusiasm toward his craft is a great addition to our team," DeSart said.
GES is a full-service, Southern Nevada engineering firm focusing on geotechnical, environmental, materials testing and construction inspections. In addition, the company offers drilling support for the design, construction and maintenance of public infrastructure and private development.
HEALTH CARE
• Michelle Bookout, DNP, MSN, BSN, PCCN, is the new chief nursing officer at MountainView Hospital.
Bookout comes to us from HCA's Mercy Hospital, a campus of Plantation General Hospital in Florida with 488 beds. She is bringing 25 years of professional development and management experience to MountainView, with a focus on high quality care outcomes, excellent patient satisfaction and a highly engaged team.
Throughout her career, she has held various leadership and professional development positions including administrative director of nursing services, director of critical care services, director of telemetry, adjunct professor at Loyola University Medical Center and professional development coordinator.
As CNO at Mercy, Bookout led the team to have zero HAC's in 2018, including CAUTI, CLABSI and VAP. Mercy received a Leapfrog A rating for four consecutive quarters, 2018 to 2019. Bookout is also focused on employee satisfaction, reducing nursing turnover from 31 percent, when she joined the hospital, to 16 percent in 2019. Her research on pain management to improve patient satisfaction, which was published in the Journal of Nursing Administration, has yielded positive results.
She has a bachelor's degree in nursing from West Suburban College of Nursing in Oak Park River Forest Illinois and a Master of Science in nursing from St. Xavier University in Chicago Illinois. She also completed her doctorate of nursing practice-systems Leadership at Rush University Medical Center in Chicago, Illinois.
LAW
• Naqvi Injury Law welcomes its newest attorney, Ryan Venci. Venci brings two decades of experience in the area of insurance defense to work on behalf of the firm's personal injury clients.
"I've known and worked with Ryan for many years and have a tremendous amount of respect for him," said Farhan Naqvi, founder and managing attorney of Naqvi Injury Law. "My own experience in insurance defense has been invaluable to the success of my firm because I know how insurance companies operate and use it to benefit my clients' cases."
Prior to joining Naqvi Injury Law, Venci spent 19 years representing insurance companies and their insured.
"Ryan's extensive knowledge of how insurance companies evaluate and value cases provides tremendous value to our clients," Naqvi said. "He knows how to maximize our clients' recovery for injuries resulting from the negligence of others, which is a significant advantage for their cases."
Venci's areas of practice also include litigation, wrongful death and defective and dangerous products.
Venci was born and raised in Green Bay, Wisconsin, and graduated from the University of Minnesota with a bachelor's degree in journalism and mass communication and a double minor in history and political science. He earned his juris doctorate from the University of San Francisco School of Law, where he graduated cum laude.
MARKETING
• The Firm Public Relations & Marketing recently promoted Michael Abante to PR specialist.
While enrolled at the University of Nevada, Las Vegas, Abante joined The Firm as an intern in 2015. He stayed part time until completing his degree in 2018. During his time at The Firm, Abante has worked with clients spanning gaming, entertainment, real estate and nonprofit industries.
Additionally, The Firm, alongside clients Comprehensive Cancer Centers (Comprehensive) and the Las Vegas-Clark County Library District (LVCCLD), recently earned two 2019 MarCom Awards – an international competition honoring creativity in marketing and communications.
The Firm and Comprehensive earned the top award, Platinum, in the media response category. The award honored strategic efforts related to Comprehensive's Breast Cancer Awareness Month kick-off event in October 2018, where then Vegas Golden Knights player Pierre-Edouard Bellemare joined patients for a unique head-shaving event at Toshiba Plaza, adjacent to T-Mobile Arena.
Related to their work in promoting the grand opening of the East Las Vegas Library branch in April 2019, The Firm and LVCCLD took home the gold award in the publicity campaign category.
NONPROFIT
• Family to Family Connection, a nonprofit that empowers parents and caretakers with the tools to provide a safe and nurturing environment for their children through parent education and community networking, announces the appointment of three new board members: Dawn Davis, Esq; Ashley Fecht; and Sarah Thornton.
—Davis graduated from the University of Nevada Las Vegas, William S. Boyd School of Law and practices mainly in civil litigation with a concentration on product liability defense. She has represented a wide range of clients in state and federal district courts. Davis has been recognized as a Mountain States Super Lawyer and as one of the Best Up and Coming Attorneys in Nevada Business Magazine. She is also involved with the community by providing pro bono attorney services with Legal Aid Center of Southern Nevada.
— Fecht is an assistant professor for Touro University Nevada's School of Occupational Therapy. Her teaching focus is pediatric assessment and mental health across the lifespan. She volunteers regularly with Touch a Truck and is also involved with the American Cancer Society, the Down Syndrome Organization of Southern Nevada and the Nevada Occupational Therapy Association. Fecht has an occupational therapy doctorate from Creighton University in Omaha.
— Thornton received her Bachelor of Arts in communication studies from the University of Nevada Las Vegas and has been working in public relations since 1994. She holds an accreditation in public relations (APR) from the Public Relations Society of America, a distinction held by only 15 percent of public relations professionals within the society's global membership. Thornton serves on the PRSA Las Vegas board of directors and was honored as the UNLV Greenspun College of Urban Affairs Alumna of the Year for 2019.
"Our new board members bring additional vitality and opportunity to further our mission in serving families who want to make the best life for their children," said Dianne Farkas, executive director for the organization. Family to Family's new board members are joined by the organization's current board members including board chair Shannon Bilbray-Axelrod, Nicole King, Marsha Hayes, Lillie Englund, Beth Englund, Kammy Bridge and Karen Wilkes.
Family to Family Connection serves families with children from birth to age 5 at its center at 3900 S. Cambridge St., inside the Cambridge Community Center. Classes and programs offered include pre-kindergarten readiness, development activities, visits from community partners and monthly field trips. All classes are free but require advance registration in-person or by phone.
REAL ESTATE
• Las Ventanas, a continuing care active-adult community, has announced the appointment of its new executive director, Doug Fleegle. He comes to Las Ventanas with close to three decades of experience in retirement centers and life care communities and is a noted expert on retirement, senior living, aging and memory care.
Las Ventanas is recognized as a top assisted living, continuing care and memory care facility, providing the care for those with memory loss and Alzheimer's.
Previously, Fleegle worked as executive director of Village on the Green, a continuing care retirement community in Longwood, Florida. There, he was responsible for the leadership and execution of the day-to-day operations for Lifespace Communities Inc. and was a member of the executive leadership team.
Most notably, Fleegle worked as president and CEO of United Church Homes and Services in Newton, North Carolina for 10 years.
He holds a Bachelor of Science in gerontology and sociology from Slippery Rock University and an Master of Business Administration from Saint Francis College.