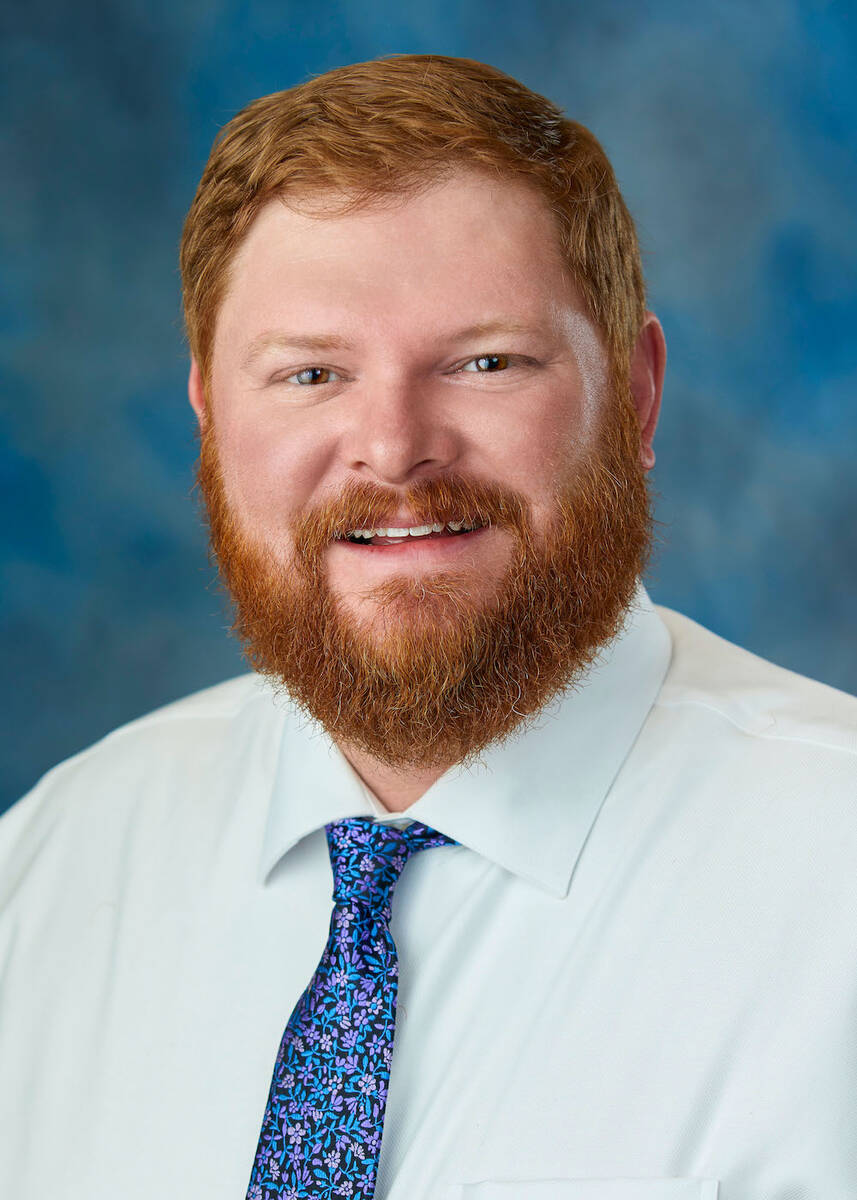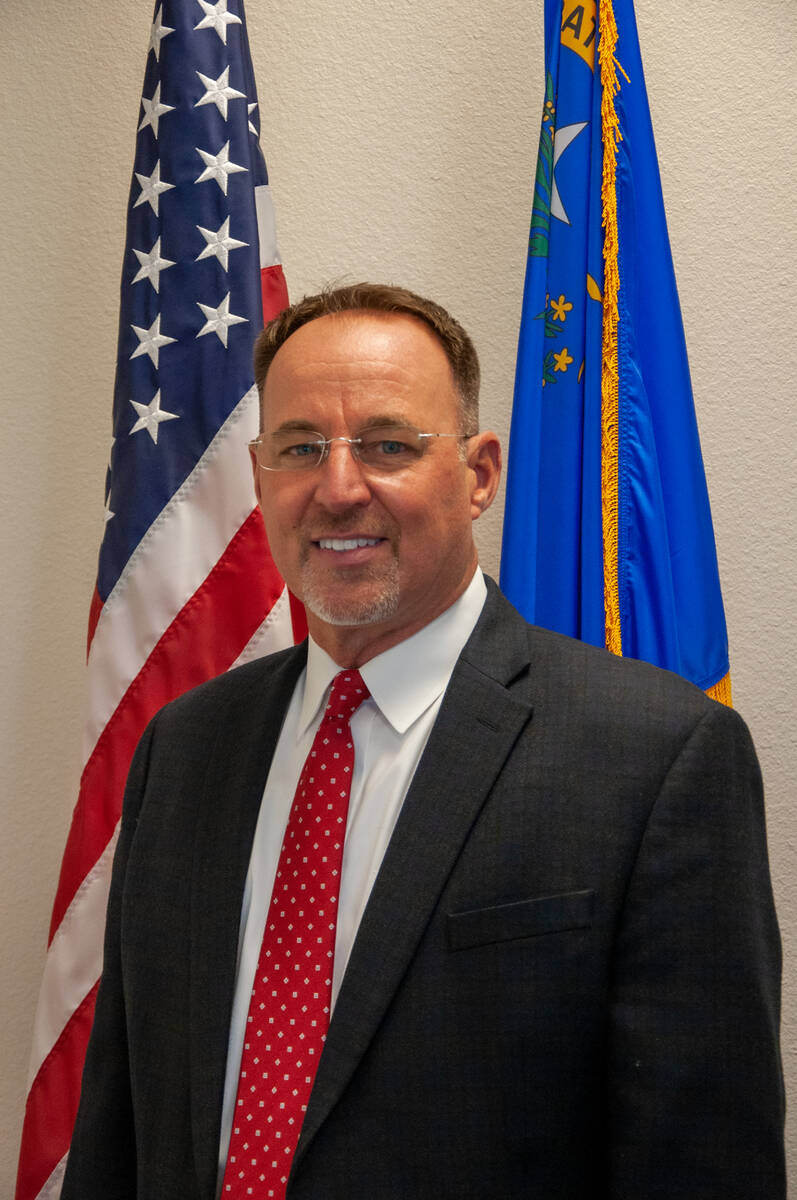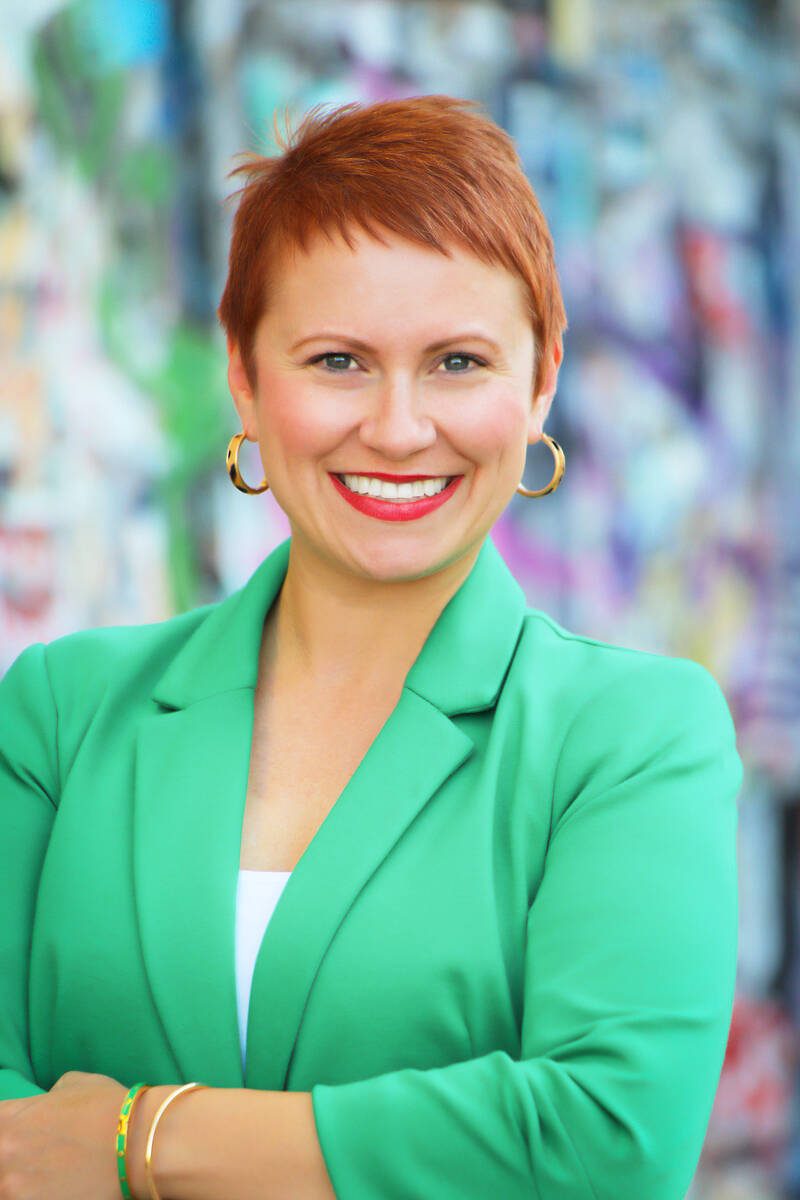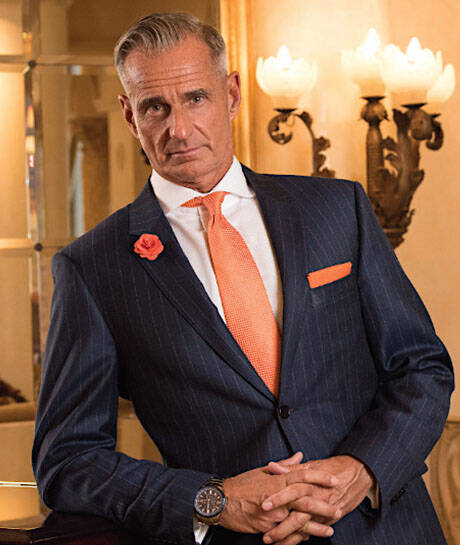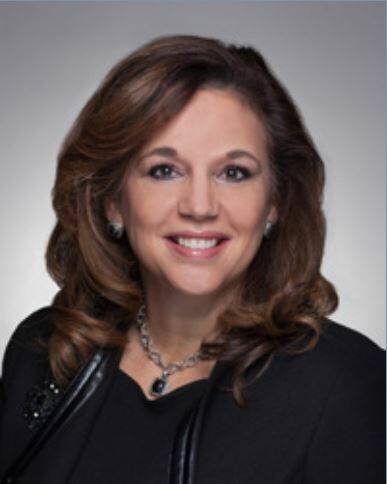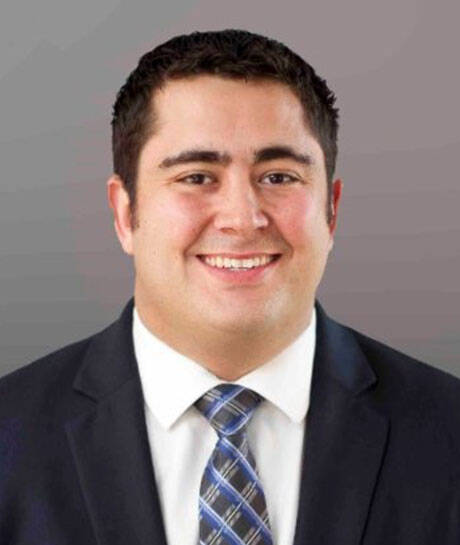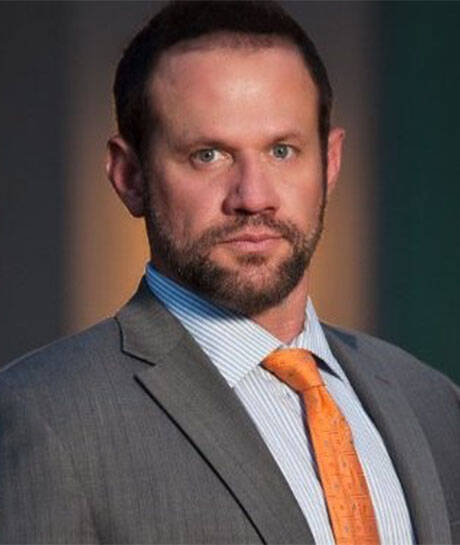 ENGINEERING
• Geotechnical & Environmental Services President Greg DeSart announced the promotion of Kyle Smith to supervisor of field technicians.
In this role, Smith works closely with the GES team of field technicians to ensure they all have the proper training and certifications to perform services on GES projects. In addition, he offers mentorship and ensures GES high quality standards are met.
"We are excited to have Kyle in this position. He has been with GES for over seven years and he has proven to have the skills, patience and overall qualifications for this role," DeSart said.
Celebrating 30 years of service, GES is a full-service, Nevada engineering firm focused on geotechnical, environmental, materials testing and construction inspections.
GOVERNMENT
• Nevada Department of Wildlife Director Tony Wasley announced he will retire effective December 2022, ending an over 25-year tenure with the agency. For the last nearly 10 years, Wasley has served as the agency's director. Wasley was appointed by Gov. Brian Sandoval, under who he served six years and then was reappointed by Gov. Steve Sisolak nearly four years ago. During his tenure as director, Wasley guided acquisitions of key wildlife habitat, strengthened critical industry partnerships, increased the state's inventory of wildlife management areas, oversaw the post-fire rehabilitation of over a half million acres of wildlife habitat in the last five years, bolstered conservation relevancy in the state, better equipped agency staff with equipment, vehicles and training, and brought a heightened focus on connecting all Nevadans with the outdoors and the state's natural resources.
"The incredible purpose, passion, and professionalism of the employees of NDOW has made this job and my entire career here immensely fulfilling," Wasley said. "Working alongside individuals with whom I have shared the deep and meaningful purpose of conservation, has made this journey feel more like a mission, a purpose, or a calling, than it has ever felt like a job. I owe a huge debt of gratitude to Gov. Sandoval for giving me a chance as director and to Gov. Sisolak for continuing that faith. To serve the residents of Nevada, the sportsmen and women of Nevada, and the employees of NDOW, in always endeavoring to elevate the relevance and importance of conservation, is an opportunity for which I will always be grateful."
Wasley, who began his professional career in 1997 as a NDOW habitat biologist in the Habitat Division of the agency, has served as director since early in 2013, overseeing policy, personnel, funding and strategy for the agency. During his tenure the department has acquired new public lands in numerous counties across the state, such as the Licking Ranch in Lander County, Lennar Pond in Washoe County and Carson Lake and Pasture in Churchill County; added several important new staff positions within the agency; procured new facilities such as Las Vegas, Winnemucca, Ely, Fallon and Reno office locations; created the Nevada Outdoor Connection Program; and secured significant new funding for urban wildlife programs through the dedication of state general fund dollars.
In addition to his work at NDOW, Wasley has served on local, regional and national conservation-related boards of directors and advisory councils, including as president, chairman and executive committee member of both the Association of Fish and Wildlife Agencies as well as the Western Association of Fish and Wildlife Agencies.
He is also a Professional Member of the Boone & Crockett Club, served as chairman of the North American Wetland Conservation Council, and is an alumnus of the National Conservation Leadership Institute.
"Tony's been a consequential leader. He sees opportunity where most see walls and he is leaving the agency in a much better place," said the longest-serving member of the Nevada Board of Wildlife Commissioners and Conservation Representative David McNinch. "A lot can be said about his ability to build partnerships and collaborate, his advocacy for conservation and relevancy here in Nevada as well as nationally, and how he has positioned the agency to understand and adapt to the impacts of continuously evolving social norms and expectations. But the thing I appreciate most is that wildlife conservation is deeply personal to him, and he's broadened the conversation surrounding wildlife and landscapes. It's been a real pleasure and my privilege working with Tony and I want to thank him for his dedicated service as well as wish him and his family the best in retirement."
As Wasley steps away, an acting or interim director will likely be named to ensure a smooth transition as the agency works with the Governor's Office in developing a longer-term strategy in seeking a permanent replacement.
• Gov. Steve Sisolak has appointed Louis Polish Jr. to the Nevada State Contractors Board. Polish's term is effective Nov. 1, 2022 through Oct. 31, 2025.
"The Contractors Board is pleased to have Louis Polish as its newest member along with the experience and enthusiasm he brings in promoting and protecting the integrity and longevity of the construction industry," said NSCB Executive Officer Margi Grein. "We look forward to working with Mr. Polish and learning of all he can contribute to our efforts."
Polish currently holds several Nevada State Contractor licenses and has over 30 years of construction business ownership experience in Nevada including as owner and founder of Alpha Landscapes LLC. Prior to Alpha Landscapes, Polish was a partner in Sun City Landscapes Inc. He has lived in Las Vegas since 1977 and obtained a Bachelor of Science in construction management from the University of Nevada, Las Vegas. A current member of the Southern Nevada Home Builders Association, Polish has also served president of the Nevada Subcontractors Association and as a board member since 2002.
The board is comprised of seven members, including six licensed contractors and one public representative.
NONPROFIT
• Miracle Flights, a Las Vegas-based 501(c)(3) nonprofit providing free commercial flights to those in need of reaching life-changing medical care, announced today that Linda Bridges, M.A. has been named vice president of marketing and communications. In this role, Bridges will report directly to CEO Mark E. Brown and will lead the organization's marketing, communications, and community relations efforts in order to increase brand awareness, donor engagement and community support.
"As we enter our 38th year, Miracle Flights is poised to serve more individuals and families who need to access life-changing medical care but may not have the financial means to get there," Brown said. "Linda brings a wealth of experience in marketing, communications and nonprofit leadership and is the ideal choice to connect with external audiences and grow our local and national reputation."
Bridges is an award-winning marketing and brand strategist and nonprofit leader bringing over a decade of experience in communications to her new role. Prior to joining Miracle Flights on Nov. 1, Bridges was the public information officer, strategic marketing for the city of North Las Vegas where she was the first person appointed to that role and developed strategic marketing objectives that positioned North Las Vegas as a national leader in job creation and economic growth. Previously, Bridges was the chief communications officer for Girl Scouts of Southern Nevada where she led creative strategy, development of internal and external communications, PR and media engagement and the roll out of strategic marketing programs. Her marketing initiatives led to Girl Scouts of Southern Nevada leading the 111 national councils in year-over-year member retention and growth.
Bridges earned her bachelor's degree in speech communications from Southern Illinois University Edwardsville and her M.A. in marketing from Webster University in St. Louis.
• Nevada Donor Network Foundation announced new board members: Gordon Prouty, Karla Perez, Damon Schilling and Michael Young. Together, they bring decades worth of leadership experience to the NDNF board and will help the foundation's efforts to expand transplantation capabilities to the state of Nevada.
— As the vice president of public relations and community affairs at Westgate, Prouty oversees media relations, publicity and community and government outreach for the iconic Las Vegas property. Originally from Syracuse, New York, Prouty held several media executive roles across the country prior to joining Westage in 2018. He is active in the Las Vegas community as an emcee at various charity/awards events, like NDNF's annual Inspire Gala and has served as a board member for United Way of Southern Nevada, Las Vegas Business Academy and the Cultural Diversity Foundation.
— Schilling, who began his career as an in 2003, is the manager of public
affairs for AMR/MedicWest Las Vegas and Global Medical Response's Southwest Region. In 2014, he transitioned into leadership as the community relations and special events coordinator for Las Vegas and served as the PIO during the tragic events of Oct. 1, 2017. A founding member of the Nevada Ambulance Association, Schilling sits on several boards and committees in the Las Vegas Valley as well as having active roles in municipal politics and local chambers of commerce.
— As a tenured executive with Universal Health Services, Perez serves as the regional vice president for the Western Region of Universal Health Services. Through the years, she assumed a wide variety of duties ranging from business development to overall hospital operation. Previously, the group vice president, CEO of Desert Springs Hospital and CEO of Spring Valley Hospital, Perez has received several awards and commendations for her leadership. In fact, she was recently named Southern Nevada's "Healthcare Hero" and received the Woman of Distinction Award from the National Association of Women Business Owners in the medical, professional services category.
— Young is the director and medical property advisor at IREPLV, LLC. and has actively been involved in the brokerage and development of health care properties for over 25 years. As founding partner and CEO of Huffman West and the Nevada CEO of Venture Corp., Young has developed over 1.5 million square feet of health care properties including clinical space, ambulatory surgery centers, cancer centers and general office space. His brokerage and development contributions exceed $1 billion.
Nevada Donor Network Foundation is a federally designated 501(c)(3) nonprofit organization with the goal of developing a full-scale transplant institute to expand organ transplant capabilities in the state of Nevada.