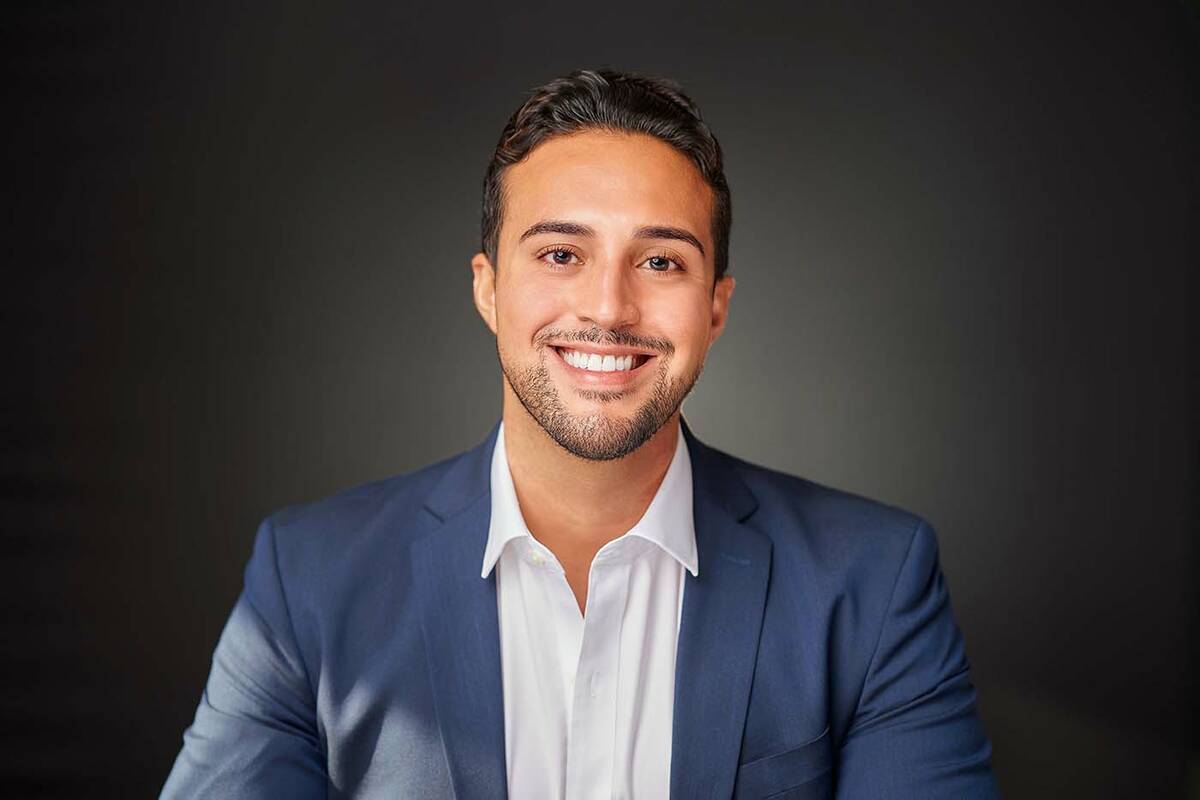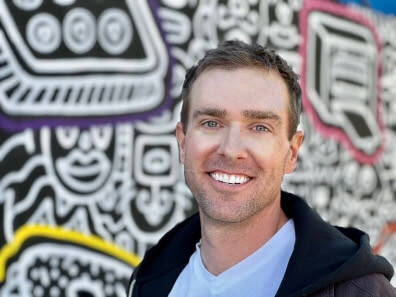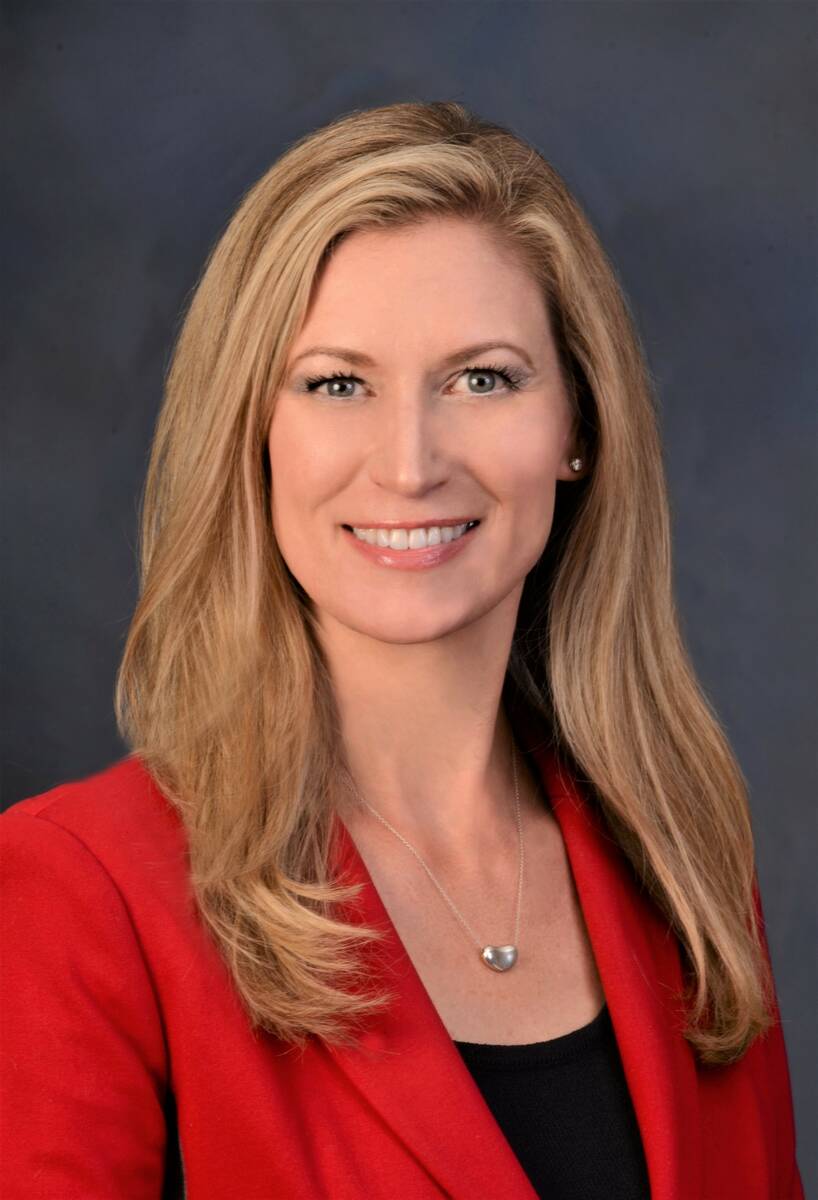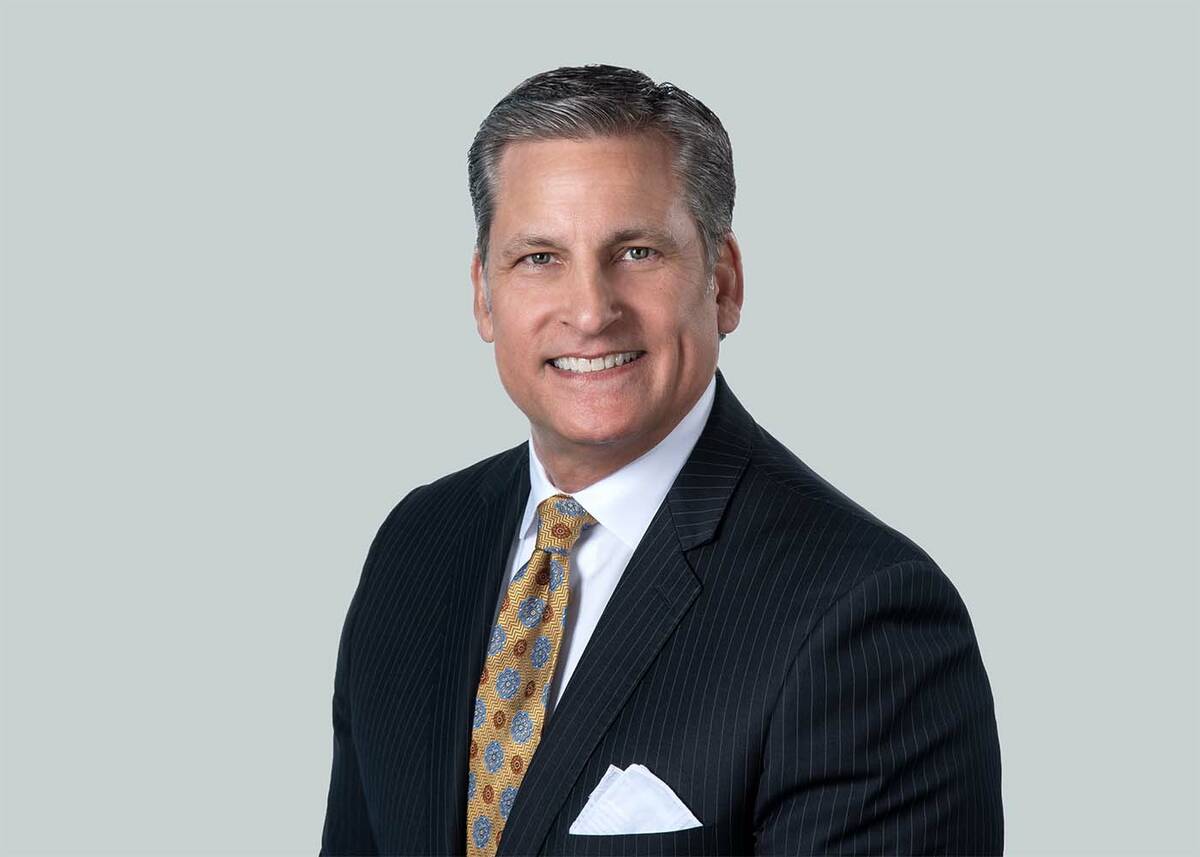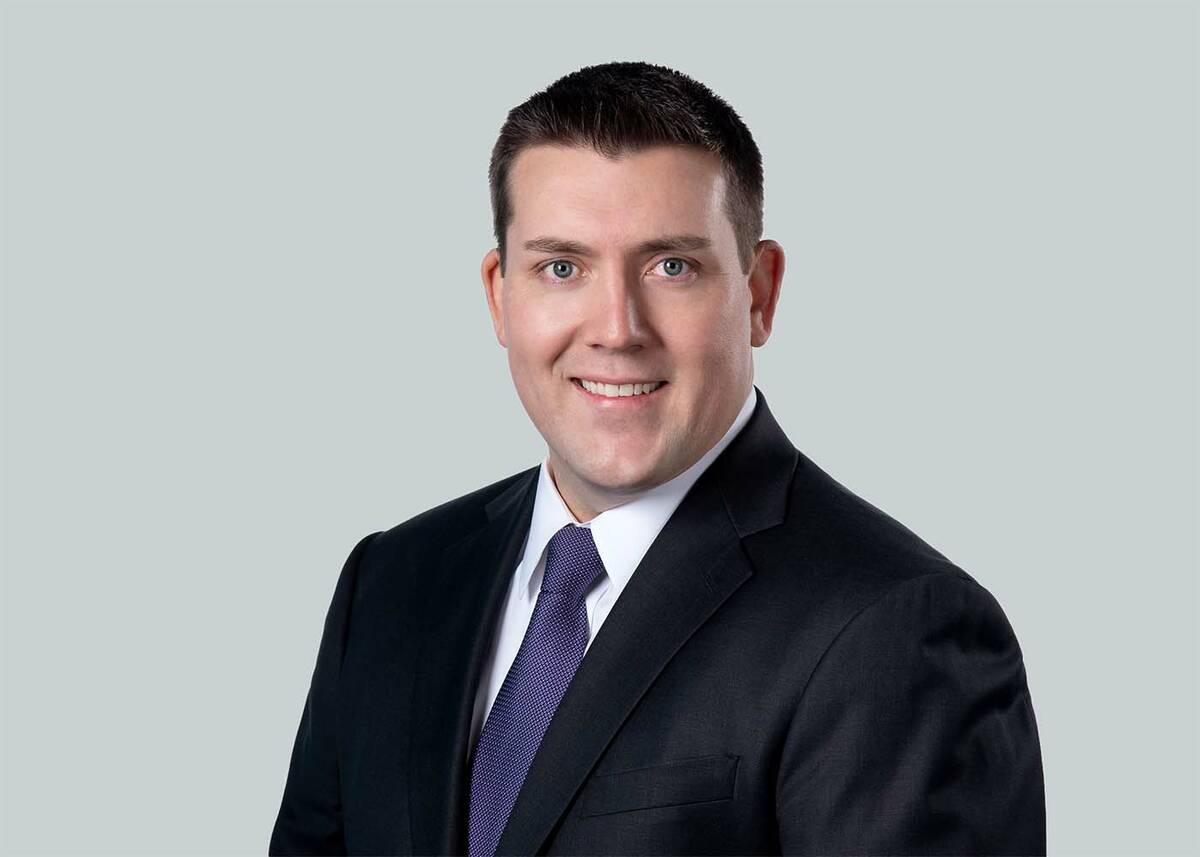 GOVERNMENT
• Nevada Gov. Steve Sisolak recently appointed Enterprise Bank & Trust Nevada Region President David Navarro to serve a four-year term on the state's Board of Finance. The board includes five members: the governor, state treasurer, state controller and two at-large professional members, one of whom represents Nevada's commercial banking sector.
Nevada's Board of Finance works to review and approve or disapprove policies created by the Nevada treasurer for investment of state money and the Local Government Pooled Investment Fund, an agency fund allowing any local government to deposit money for credit and the purposes of investment. The board must review these at least every four months.
"I am honored to accept such a prestigious appointment," Navarro said. "Born and raised in Nevada, I'm deeply invested in the financial well-being and future of my home state, and I look forward to working alongside the other distinguished individuals on this board to not only maintain fiscal priorities but identify and pursue opportunities for growth."
Navarro's term began Dec. 1, 2022, and runs through Nov. 30, 2026. At Enterprise, Navarro brings vast experience in commercial banking to his role, with a demonstrated history of leadership and excellence in the industry. He serves on the boards of a lengthy list of organizations including the UNLV Finance Department's Commercial Banking Program, Special Olympics Nevada and the Nevada Bankers Association.
Additionally, Navarro maintains an active role as the vice president/incoming president of the UNLV Alumni Association.
MARKETING
• Trosper Public Relations welcomed Gabby Alegret as its new social media specialist. In this new role, Alegret is responsible for creating and maintaining content across all social platforms for a variety of clients and providing assessments of their social media demographics and performance.
Alegret began her social media career early; she interned at a digital marketing agency through high school and accepted a position as a social media marketer after graduating. Being a seasoned social media expert and SEO specialist has allowed her to work full time while pursuing a Master of Arts in Deaf education. Alegret is multilingual, having utilized American Sign Language since 2012, and enjoys social events, poetry slams and more with Deaf communities across the United States.
"We are thrilled to have Gabby Alegret join the team," said Elizabeth Trosper, founder and CEO of Trosper Public Relations. "Gabby's experience in social media will allow our clients to grow their digital footprint. I look forward to our continued growth at Trosper PR and can't wait to see the new heights in store for our clients in the new year."
In addition to traveling and being active in various Deaf communities, Alegret enjoys hobbies such as roller skating, soap making and rock hounding for crystals.
• Jeff Deikis, a 15-year creative brand strategist has joined Noble Studios as vice president of strategy and insights for the Nevada based creative digital performance marketing agency.
Deikis will assist with brand and integrated strategy on a variety of the agency's high-profile accounts as a strategist with an extensive background in advertising, marketing, graphic design, photography and copy writing. He has spearheaded regional, national and global brands across an array of industries including hospitality, tourism, food and beverage, nonprofits, and consumer-packaged goods to develop identities, position and connect with audiences through impactful narratives and innovative marketing campaigns.
Throughout his career he has had the privilege of working with iconic brands such as The North Face, Patagonia, Adidas, Mountain Hardwear, Eddie Bauer, Jones Snowboards, Rab, Mammoth Mountain Ski Area, Mammoth Brewing Co., American Alpine Club and Outdoor Research. His creative work has been published internationally and recognized with several awards. Deikis' accolades include first place Editorial/General News category for International Photography Awards, and a finalist for the Smithsonian National Photography Competition in the American Experience category.
"With Jeff's diverse background with brands, marketing and creativity, he's an awesome addition to our team," said B.C. LeDoux, chief operating officer, managing director and partner for Noble Studios. "Our clients are going to love his ambition and the insights he brings to the table."
Deikis is a first-generation American on his dad's side, who immigrated from Lithuania to the United States following World War II, with much of his family still living in the Baltic state. A native of Chelsea, Michigan, he earned a Bachelor of Arts from the University of Michigan, Ann Arbor, studying art and design and American culture."
A passion for the mountains drew him to Bishop, California, where he resides and can regularly be found trail running, back country skiing and exploring the Sierra Nevada with his partner, Amy, and dog, Obi. As an avid mountain athlete and world traveler, Deikis has explored Latin America, Europe and Southeast Asia, with a lengthy bucket list of places still to discover. A recent trip had him traverse the mountainous island of Madeira, Portugal, covering 80 miles and 30,000-feet of climbing over four days.
Noble Studios opened in 2003 in Carson City, relocated to Reno and expanded offices in Las Vegas and Bristol, U.K. employing more than 60 team members. Noble Studios continues to expand its client services with the recent procurement of the brand and creative contract for Travel Nevada, the state's destination marketing organization, as well as other premier travel and tourism accounts, major B2B brands and health and wellness clients. The agency has won more than 120-plus awards for work in various industries.
NETWORKING
• LeTip International Inc., the world's largest privately owned professional business referral networking organization, promoted Summer Middleton as its company president. Middleton was selected for her strong business acumen, leadership skills and her strong contributions to helping the organization and its members navigate the COVID-19 pandemic. As LeTip looks forward to 2023, Middleton will be instrumental in company growth and member success.
"I have worked with Summer for over seven years now, and I've seen firsthand that Summer is passionate about LeTip and loves our members. She is also a savvy business owner and brings her knowledge to the table every day. LeTip is lucky to have her as its company president and I for one look forward to seeing her in this role," said Kim Marie Branch-Pettid, CEO and owner of LeTip International Inc.
Middleton has held several roles at LeTip over the last 10 years, starting as a LeTip member, then moving into administrative roles. Last year, she was promoted to vice president overseeing the development and member retention of hundreds of local chapters throughout the West Coast of the United States.
In her new role, Middleton will oversee LeTip's hundreds of chapters and thousands members across the United States and Canada. She will be responsible for setting membership recruitment and retention goals as well as organizational planning and management.
Middleton is known for her strong organizational abilities, proven track record of implementing processes and helping small business owners grow their businesses. Before joining LeTip, Middleton ran a successful commercial real estate company and managed a 10-store franchise of Jersey Mike's.
LeTip International, Inc., is a networking organization made up of members held to the highest caliber of professionalism and achievement, all of whom strive to do business with one another. Founded in 1978, LeTip has more than 250 chapters throughout the USA and Canada and is credited with hundreds of thousands of business referrals per year. Setting the standard for referral organizations, LeTip members are known throughout the B2B referral industry for their dedication to helping each other grow their businesses.
NONPROFIT
• Opportunity Village announced the appointment of Janet Uthman to its board of directors.
Uthman is Cox Las Vegas market leader and vice president and a longtime telecommunications and cable executive. She was previously vice president, multicultural marketing and inclusion for Comcast NBCUniversal's northeast division. In her position, she assembled a team of senior leaders to develop diversity and inclusion road map and vision across the division's 22,000 employees and all aspects of the business.
In addition to her executive leadership experience, Uthman has extensive background in sales and marketing at Comcast as well as Black Entertainment Television (BET), the Disney Channel and her own consulting company.
She serves on the board of trustees of the Vegas Chamber as well as the board of advisors of MIVE, a hyper-personalized technology e-commerce startup; advisor/seed investor in PlayVS, a high school esports competition platform.
Uthman is a graduate of the Haas School of Business at the University of California Berkeley and earned a Master of Business Administration in marketing from the Anderson School of Management at UCLA, where she also completed NAMIC (National Association for Multi-Ethnicity in Communications) Executive Leadership Development. She also completed the Women's Executive Leadership program at the Wharton School of the University of Pennsylvania.
Opportunity Village President and CEO Bob Brown, acknowledged the organization's decadeslong partnership with COX.
"Opportunity Village is pleased to welcome Janet to our community and to the board," Brown said. "We have much to accomplish and Janet's participation brings another level of executive leadership to our talented and accomplished team."
Since 1954, Opportunity Village has been dedicated to helping people with disabilities find the very best version of themselves. Through workforce development, community employment, day services, inclusive housing, arts and social recreation, they are able to find new friends, realize future career paths, seek independence and community integration and unleash creative passions.
• The Guinn Center, a nonpartisan research and policy center, announced that it has named Jill Tolles as the executive director. Tolles' term will begin on Jan. 1, 2023.
"Given Jill's extensive background and her impeccable understanding of the importance of policy, I am excited that the Guinn Center will have her as the executive director," University Executive Vice President and Provost Jeff Thompson said. "I am confident that her experience, passion and expertise will help propel the center to a continued successful future."
The Guinn Center, which joined the University of Nevada, Reno in July 2021, serves Nevada as a nonprofit, nonpartisan policy center that addresses key challenges faced by policymakers in Nevada through sound research and pragmatic thinking. The organization seeks to advance evidence-based policy solutions through research, public engagement and strategic partnerships. As a policy lab, the Guinn Center works closely with practitioners to provide relevant analysis, develop and implement evidence-based programs and test actionable solutions. The Guinn Center has published more than 60 policy reports on topics related to taxation, fiscal management, education, health care, social concerns, economic development, workforce development, governance, climate and energy.
"The Guinn Center Board is thrilled to have Jill Tolles as its new executive director," Guinn Center Board Chair Phil Satre said. "Since its founding in 2014 the Guinn Center has always been about seeking the common ground of sound policy decisions for local and state officials to consider as they address complex challenges that uniquely affect Nevada. In Jill Tolles, we have an individual who since 2006 has engaged with the communities of Nevada and helped make them better through her sound reasoning, professional experiences and impeccable personal character. Jill has made it her calling and her purpose to positively impact the future of the people of Nevada. We could not be more pleased to have her take this key role, at this critical time, in the ongoing vision of the Guinn Center to identify and advance sound policies and actionable solutions that support a thriving and prosperous Nevada."
Tolles received her Bachelor's and Master's degrees in communications studies at the University of Nevada, Reno, and has been teaching at the university since 2005 as a member of the faculty of communications studies, extended studies and the National Judicial College.
Prior to joining the Guinn Center, Tolles served three terms in the Nevada Legislature as the Assemblywoman for District 25, where she has served on the Education, Judiciary, Commerce and Labor and Ways and Means committees. Additionally, she served in two special sessions and three interim sessions on the Interim Finance Committee, Legislative Committee on Education, Legislative Committee on Energy and the Nevada Sentencing Commission.
Tolles succeeds Dr. Dana Bennett, who served as the interim executive director since June 2022 when she stepped into the role after the previous executive director, Dale Erquiaga, was named acting chancellor of the Nevada System of Higher Education by the Nevada Board of Regents.
REAL ESTATE
• CBRE announced that Kevin Higgins, SIOR, and Garrett Toft, SIOR, have been promoted to vice chairman. They are the first professionals in Las Vegas to achieve the title, marking a significant milestone for the office.
— Higgins originally joined CBRE in 1985 and has more than 35 years of experience in commercial real estate. He's served as both a producer and interim managing director of the Las Vegas office during his time with the company.
Higgins is a past president and board member of the Southern Nevada chapters of NAIOP and SIOR. He earned a bachelor's in business administration with an emphasis in real estate and finance from the University of Southern California.
— Toft joined CBRE in 2015 and has more than 18 years of experience in the industry. As part of the Higgins-Toft-Zaher Advisory & Transaction team, they provide a full range of services to industrial owners, occupiers and investor-developers. Since 2015, the team has closed 667 transactions valued at $4.9 billion in total consideration comprising 43.4 million square feet leased/sold and 2,346 acres in land sales.
Toft is a member of the Southern Nevada chapters of NAIOP and SIOR and a board member of Junior Achievement of Southern Nevada. He earned a bachelor's degree in business administration with an emphasis in finance and real estate development from the University of Southern California.
"Kevin and Garret have set the bar in Las Vegas's industrial market by providing world-class outcomes for our clients," said CBRE's Cassie Catania-Hsu, managing director in Las Vegas. "They continually find ways to provide value to their clients and our office, making them a beacon of success and a team to emulate."
Higgins and Toft and their team have been recognized as Broker of the Year and Brokerage Team of the Year by NAIOP Southern Nevada numerous times since 2000 and honored by SIOR Southern Nevada as Top Producers in the industrial specialist category several times since 2017. During their tenure with CBRE, Higgins and Toft have consistently ranked as the top industrial producers in Las Vegas and in the top 10 percent of producers in the Americas.