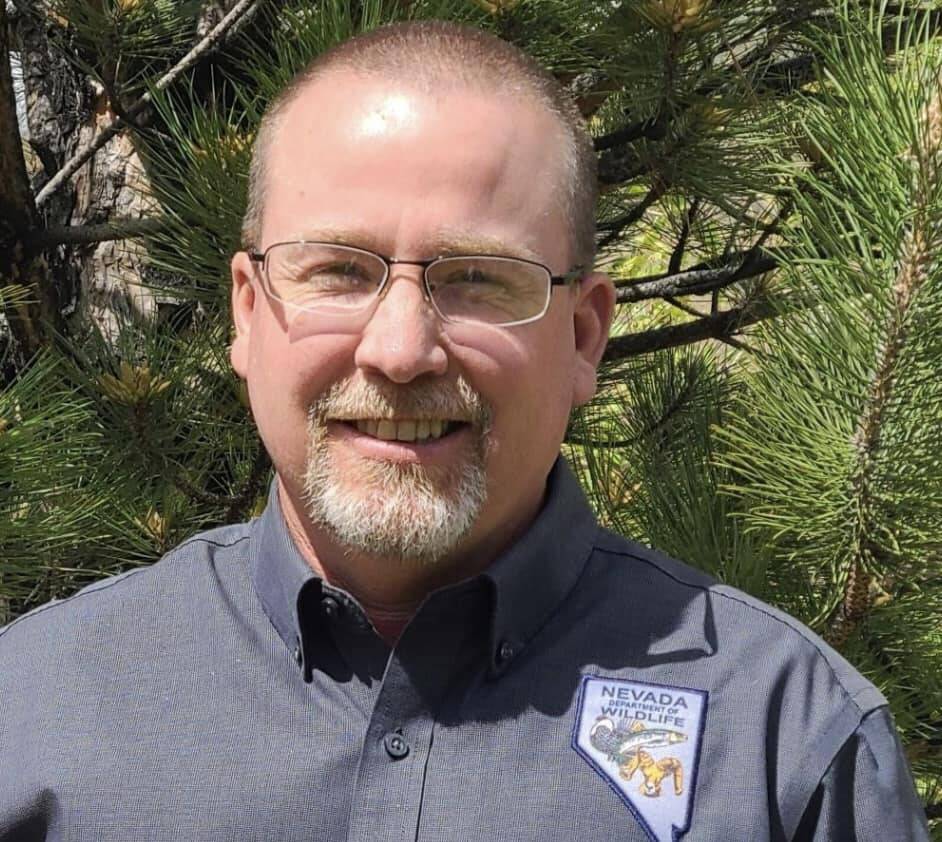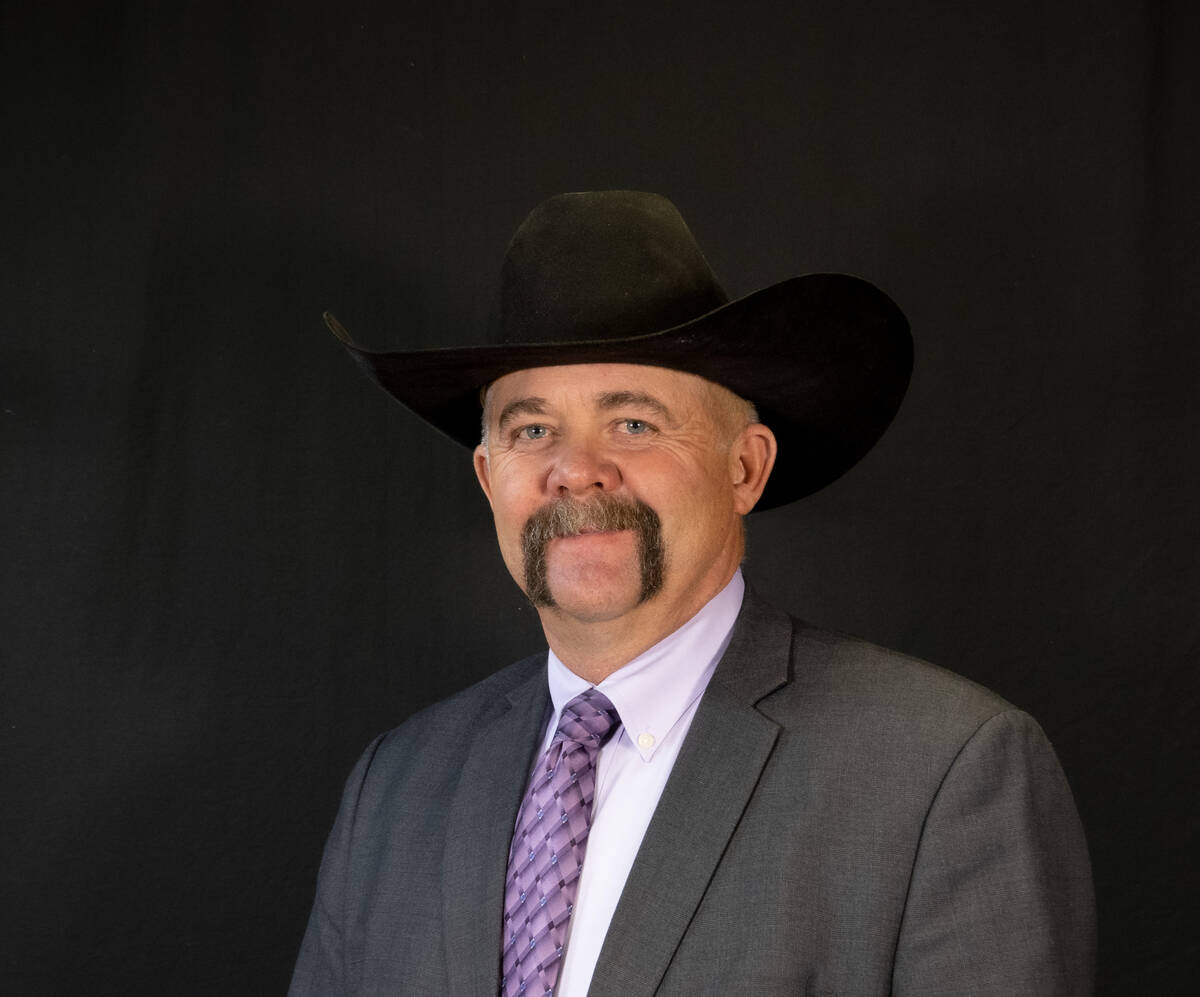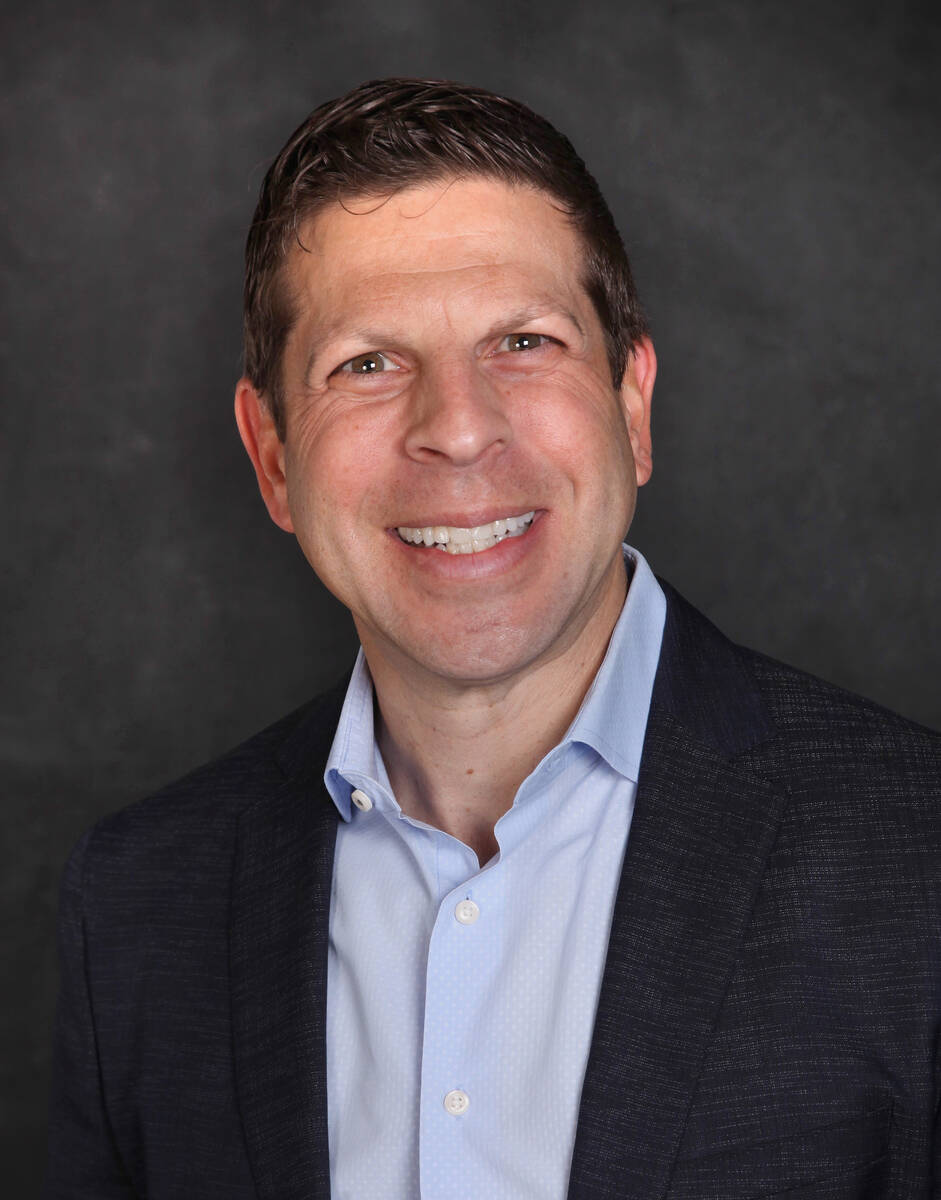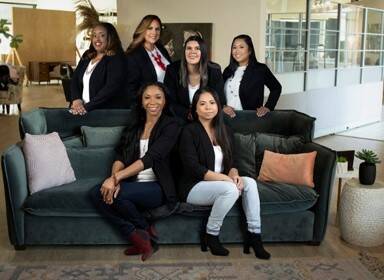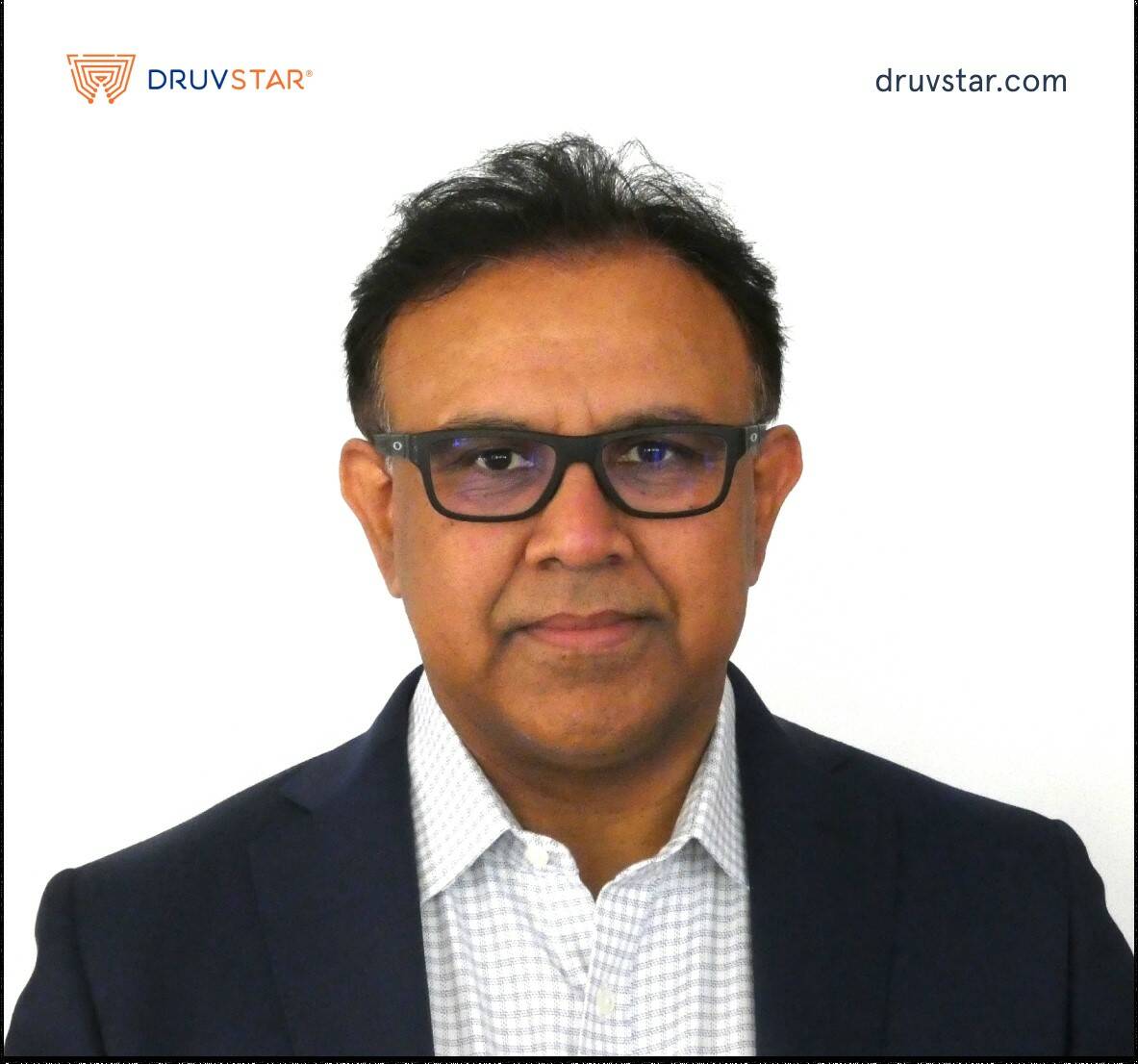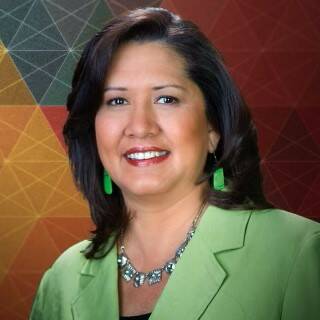 GOVERNMENT
• Nevada Governor Joe Lombardo has appointed Alan Jenne as director for the Nevada Department of Wildlife. The appointment comes after Tony Wasley, NDOW director of almost 10 years, retired in December ending a 25-year tenure with the agency.
"I'm pleased to announce Alan Jenne as the new director of the Nevada Department of Wildlife," said Gov. Joe Lombardo. "Alan is a dedicated public servant and brings great insight to the department. Alan is committed to conserving Nevada's wildlife and managing our incredible public lands, and I look forward to his leadership."
Jenne has served as the administrator for NDOW's Habitat Division since 2013, leading all wildlife habitat-related programs, projects and challenges across the state. He brings an extensive history in wildlife conservation to his new position, with experience working in all three NDOW regions and three of NDOW's four resource divisions: habitat, fisheries and game.
Jenne, a Nevada native who graduated from the University of Idaho with a Bachelor of Science in wildlife biology, first started working for the agency in 1993 at the Overton Wildlife Management Area in Clark County. Before being appointed as Habitat Division administrator in 2013, Jenne worked in a variety of programs and positions, including wildlife technician on the Water Development Program in Winnemucca, Fisheries biologist in Winnemucca and Elko and supervising habitat biologist in Elko.
The Nevada Department of Wildlife protects, restores and manages fish and wildlife and promotes fishing, hunting and boating safety. NDOW's wildlife and habitat conservation efforts are primarily funded by sportsmen's license and conservation fees and a federal surcharge on hunting and fishing gear.
• Gov. Joe Lombardo has approved the appointment of Dr. Julian Joseph (J.J.) Goicoechea as director of the Nevada Department of Agriculture.
"I'm excited to announce J.J. Goicoechea as the new director of the Department of Agriculture," Lombardo said. "J.J. is one of the best and brightest leaders in agriculture in Nevada, and I'm grateful for his willingness to serve our state. I know that the Department of Agriculture will greatly benefit from J.J.'s thoughtful leadership, wealth of knowledge and decades of hands-on experience."
Director Goicoechea is well-versed in agriculture industries, previously serving the NDA as state veterinarian from 2016 to 2019, and currently serving as interim state veterinarian. Director Goicoechea received his doctorate in veterinary medicine from Colorado State University and did his undergrad studies at the University of Nevada, Reno. Director Goicoechea has practiced veterinary medicine in rural Nevada for over 20 years and assisted with the family ranching operation in addition to his experience as Eureka County Commissioner.
The Nevada Department of Agriculture (NDA) mission is to preserve, protect and promote Nevada's agriculture. The department has 225 dedicated employees providing services in its five divisions, administrative services, animal industry, measurement standards, food and nutrition and plant health and compliance. The department's $288 million budget facilitates regulatory and administrative work in agriculture and food manufacturing industries, protecting public and environmental health and worker safety, and providing food distribution and oversight for the United States Department of Agriculture's school and community nutrition programs.
HEALTH CARE
Southwest Medical, part of Optum Care, has added five new providers to help meet the growing need for health services in the Las Vegas community:
— Paige Cejka, PA, joins Optum Care Primary Care (56 N. Pecos Road, Henderson) and specializes in adult medicine.
— Sara Fitzgerald, PA, joins Southwest Medical's Oakey Healthcare Center location (4750 W.Oakey Blvd.) and specializes in rheumatology.
— Landero Maria, MD, joins Southwest Medical's Siena Heights Healthcare Center location (2845 Siena Heights Drive, Henderson) and specializes in adult medicine.
— Chelsea Musci, PA, joins Southwest Medical's Oakey Healthcare Center location (4750 W.Oakey Blvd.) and specializes in adult medicine.
— Dustin Randy, PA, joins Southwest Medical's Siena Heights Healthcare Center location (2845 Siena Heights Drive, Henderson) and specializes in adult medicine.
HOSPITALITY
• Wynn Las Vegas announced award-winning food and beverage leader Christopher Lee as the resort's new vice president of culinary operations and restaurant development. With more than two decades of experience in large-scale food and beverage management, Lee will oversee all aspects of the culinary programs across Wynn Las Vegas and Encore.
In his new role, Lee will be responsible for the conceptualization and operation of new and existing food and beverage spaces throughout the resort, ensuring Wynn remains at the forefront of innovation and trend developments in the culinary industry.
Over his 20 years in the industry, Lee has received acclaim in his managerial positions, as well as in the kitchen. He is the recipient of the 2005 James Beard Award for "Rising Star Chef of the Year," and received a James Beard Nomination for "Best Chef Mid-Atlantic" in 2006. That same year, Lee was also named as a "Best New Chef" by Food & Wine. Additionally, Lee has helmed two Michelin-starred restaurants – Gilt (New York, 1 Michelin Star in 2007; 2 Michelin Stars in 2008) and Aureole (New York, 1 Michelin Star in 2009). Most recently, Lee oversaw 125 hotels and 275 culinary venues as Accor Hotels' culinary and food and beverage director for North and Central America.
NONPROFIT
• Goodwill of Southern Nevada announced the arrival of innovative IT expert Adam Lopez as vice president of information technology. Lopez brings extensive hospitality industry experience to his mission-critical role at Goodwill. As a seasoned professional with over 20 years of experience in the field of information technology, he has held a variety of leadership positions within the industry, including his most recent role as an information technology consultant for Hard Rock International, where he assisted in the launch of Hard Rock's new loyalty experience bringing together data and technology across 240 venues in 69 countries.
Previously, Lopez served as corporate IT director of technical PMO for Golden Entertainment, Inc., where he was responsible for leading the company's IT projects and initiatives. Prior positions also include director of IT PMO for VizExplorer; director of sales and marketing for GAN; corporate technical program manager for Bally Technologies; and casino technical manager for Caesars Palace at Sea.
In his role as vice president of information technology, he leads Goodwill's IT communication strategies, process optimization, investments and array of strategically aligned functions.
"Since joining Goodwill last fall, Adam has led important advances in retail operations, mission services and cyber security," said Rick Neal, president and CEO of Goodwill of Southern Nevada. "Whether protecting program participants' personal information or increasing the efficiency of our retail operations, our systems are in good hands under Adam's leadership."
Lopez earned a Bachelors of Arts in hotel administration at San Diego Mesa College, a B.A.Sc. in hotel administration at UNLV, and is currently working on an MBA in IT management from Western Governors University.
When he is not serving Goodwill and the community, he volunteers with Crisis Support Services of Nevada and enjoys hiking, camping and other outdoor activities.
Goodwill Industries of Southern Nevada, Inc. is a registered 501(c)(3) charitable nonprofit and offers free workforce development, career coaching and job placement with local employers and at Goodwill. Goodwill programs of service are funded through the support of philanthropic giving, government grants and the sale of donated clothing and household items at 17 area Goodwill stores and online.
REAL ESTATE
NAIOP Southern Nevada, an organization representing commercial real estate developers, owners and related professionals in office, industrial, retail and mixed-use real estate, has announced its newly elected officers and directors for 2023, led by President Reed Gottesman.
Gottesman, senior vice president and Las Vegas regional manager for Schnitzer Properties, has been with the company for more than 15 years. He manages a regional team of 50 seasoned real estate professionals, 1,900 tenants and about 11 million square feet of multitenant industrial, retail and office space in the Las Vegas area. Before joining Schnitzer Properties in 2008 as assistant vice president of operations, Gottesman was an industrial broker in the South Bay port market of Los Angeles with CBRE. He began his professional career on Wall Street as a NASDAQ market maker in 1997 with Deutsche Bank Capital Markets. He has volunteered hundreds of hours to NAIOP Southern Nevada, serving on the executive board of directors and chairing the programs committee, as well as serving as the committee's board liaison.
NAIOP Southern Nevada's 2023 board of directors includes the following officers:
— President: Gottesman, Schnitzer Properties
— President-elect: Cassie Catania-Hsu, CBRE
— Treasurer: Cassie Catania-Hsu, CBRE
— Secretary: Julie Cleaver, The Howard Hughes Corp.
— Immediate Past President: Hayim Mizrachi, MDL Group
NAIOP's directors for 2023 include:
— Lisa Brady, Prologis
— Shani Coleman, Clark County Economic Development
— Phillip Dunning, Panattoni Development Co.
— Matt Hoyt, LaPour
— Marianna Hunnicutt, Kimley-Horn
— Venessa McEvoy, Cushman & Wakefield
— Steve Neiger, Colliers International
— Michael Newman, Compass Development
— John Restrepo, RCG Economics
— David Strickland, Thomas & Mack Co.
— Dan Tuntland, DJT Real Estate
— Katrina Bruce, NAIOP Southern Nevada Chapter Executive
NAIOP's officers and directors will lead the organization through 2023. Each member has a wealth of knowledge and experience in the commercial real estate industry, which will continue to elevate the NAIOP brand and its awareness throughout Southern Nevada.
RECRUITING
• Las Vegas-based Taurean Consulting Group has launched its new finance and accounting recruiting division. The division will provide much-needed finance and accounting talent for IT and other industries in Las Vegas.
For years, local tech enterprises have expressed a need for unique skill sets that bridge IT and finance for positions in compliance, audit, eDiscovery, AML (anti-money laundering) among others, said Taurean Consulting CEO, Sonia Petkewich. Now, Taurean is working to find this critical talent for employers.
"While serving the IT community, we have seen an increased opportunity for positions that teeter on the edge of information technology and align with finance and accounting," Petkewich said. "This launch makes sense and helps us live up to our core values of being limitless and building partnerships.
We will support roles in traditional finance and accounting departments, AP, AR, staff accountant, financial analyst, management and leadership roles and chief financial officers all on contract (temporary), contract to hire, as well as direct hire placements (permanent)."
Taurean sought out Rachelle Scheel to run the new division. Scheel brings more than seven years of recruiting experience and previously served as a recruitment manager for a large national agency and as a talent acquisition expert in IT.
"We are not just opening a new division for finance and accounting professionals, we are creating new opportunities as we move forward into the future of technology," Scheel added. "Being the tourism, gaming and entertainment capital of America has opened up many opportunities in areas like AML, audit and compliance even cryptocurrency."
Petkewich planned to roll out the division in 2020, but the COVID-19 pandemic delayed the move. The CEO now says the job market is showing even greater demand for finance and accounting professionals.
"We have had the great fortune to serve the Las Vegas IT community for over seven years and have helped over 500 IT professionals secure project-based work or full-time employment," Petkewich added. "We look forward to continuing to 'expand the realm of possible,' as we like to say to our clients, by supporting them with even more highly skilled and talented professionals with diverse backgrounds in finance and accounting."
TECHNOLOGY
• DruvStar, a Las Vegas-based company specializing in data and cyber security announced its plan to expand its services, footprint and visibility in the tribal gaming and health care industries nationwide. The company has engaged with Trilogy Group, a woman-owned company whose principals' combined experience in the gaming industry and business totals more than half a century.
"DruvStar has been fortunate to find early success in tribal nations and takes its role in cyber-defense seriously. The Trilogy Group has unmatched credentials and insight into the needs of tribal communities. Together, DruvStar and Trilogy will help our clients be better prepared to operate their businesses while protecting against the dangers in cybersecurity," said Manjit Gombra Singh, DruvStar's founder and CEO.
"The cyber and data security services offered by DruvStar, specifically in the gaming and health care industries, are especially timely and relevant today, as we see ransomware and other attacks perpetrated with greater frequency. For Trilogy Group, partnering with DruvStar is a win-win. We can introduce the company to key industry leaders throughout both Indian County and the industry, where DruvStar can offer much-needed protection against data breaches and cyber-attacks," said Valerie Spicer, founding partner at Trilogy Group.