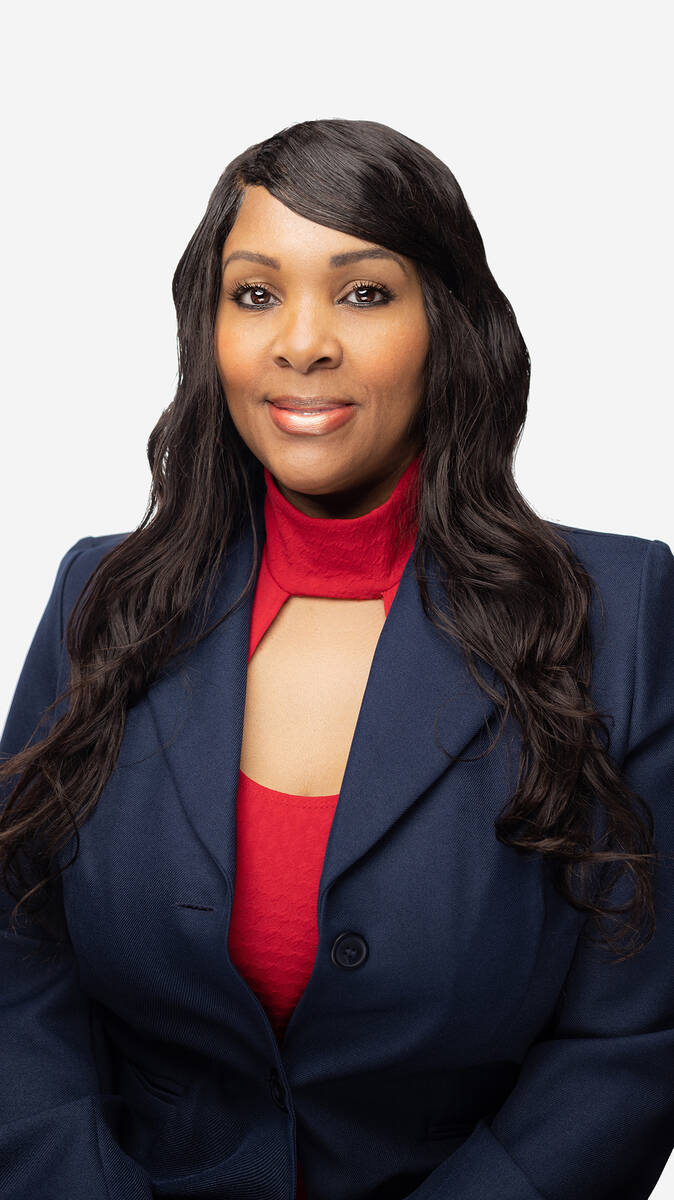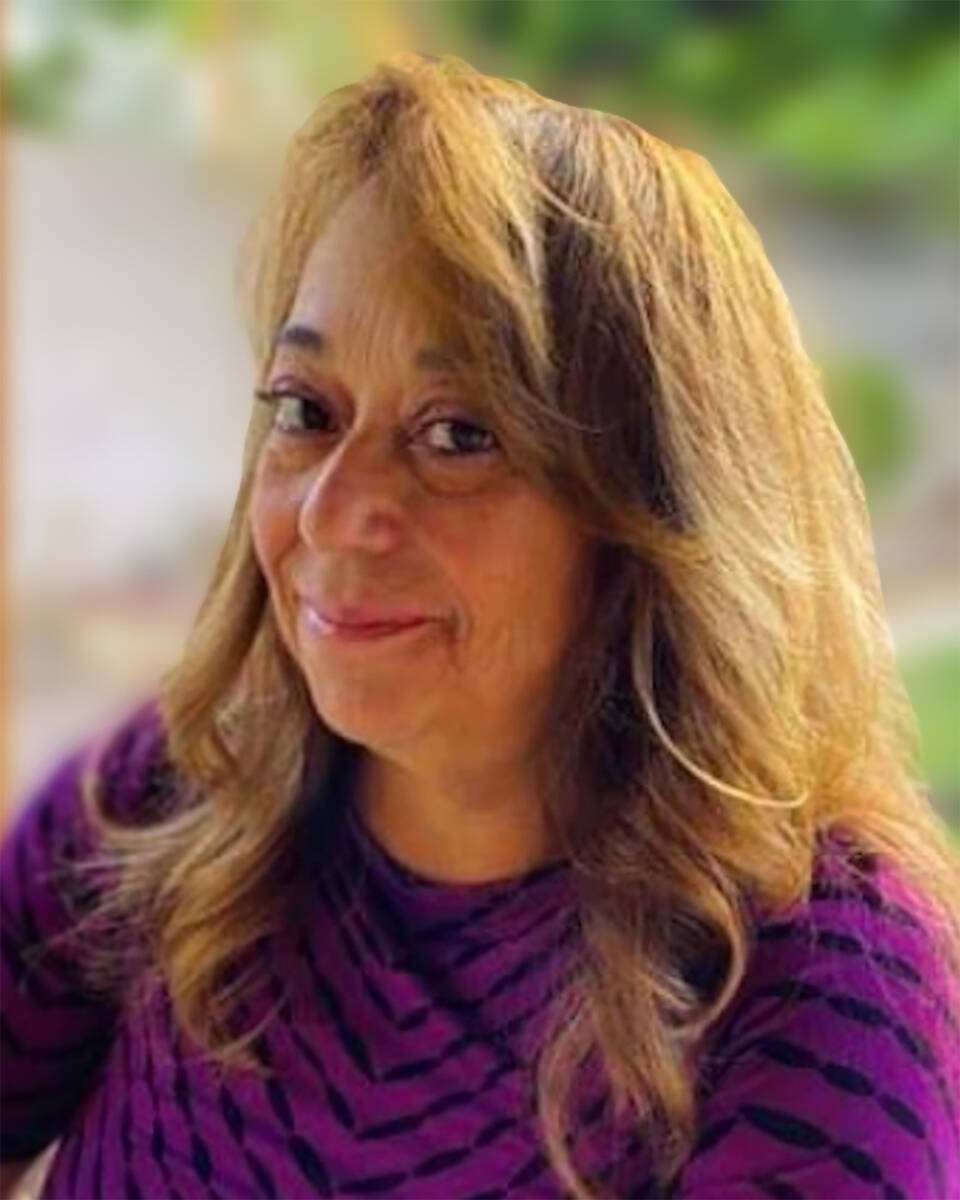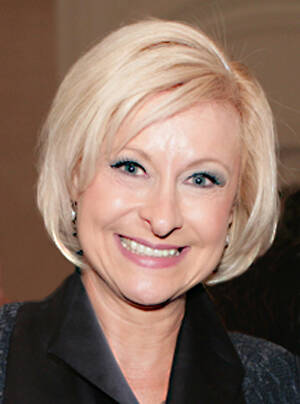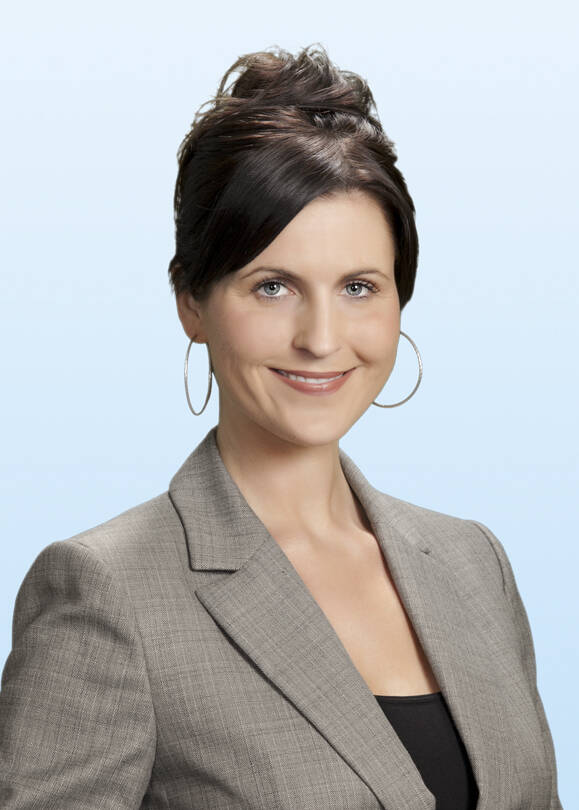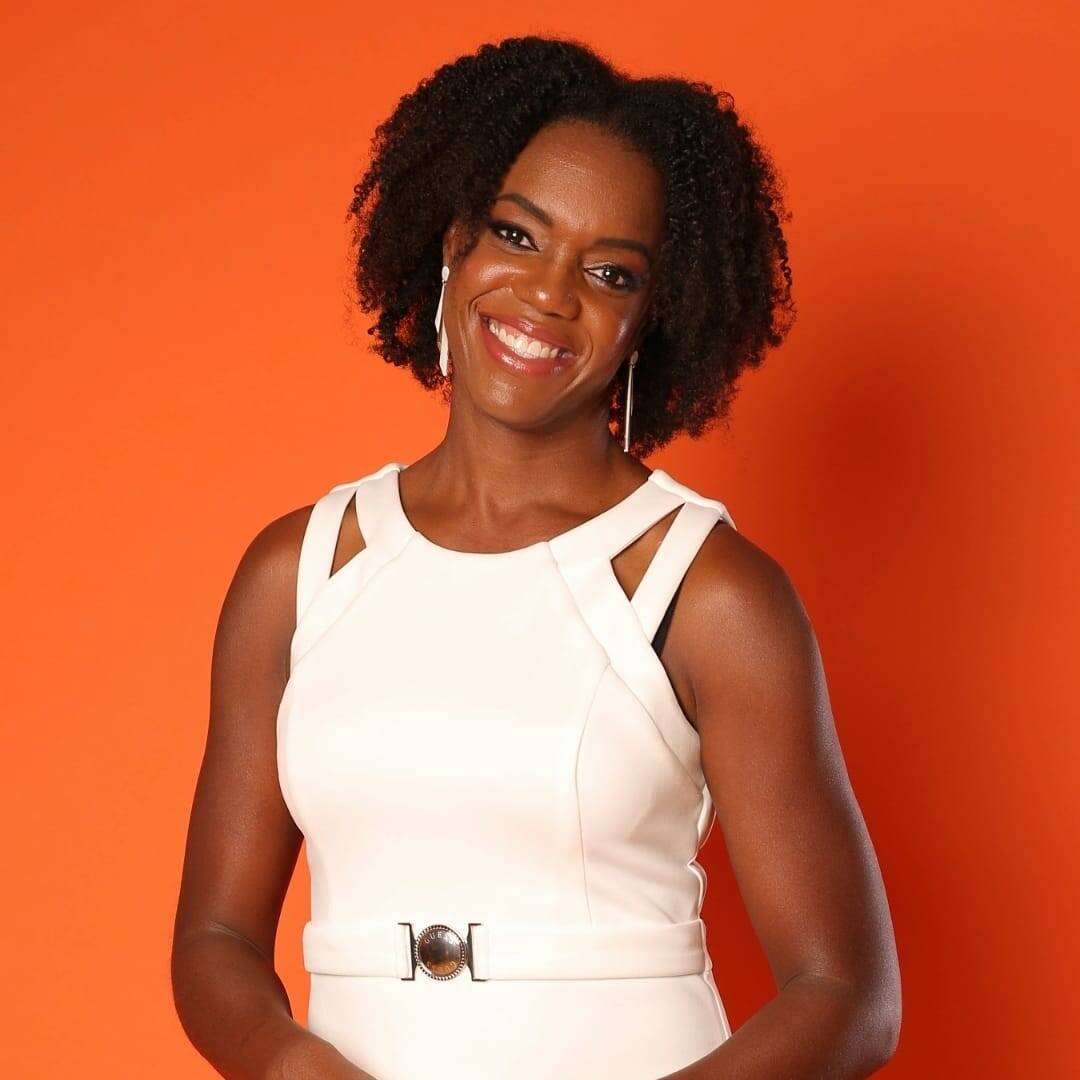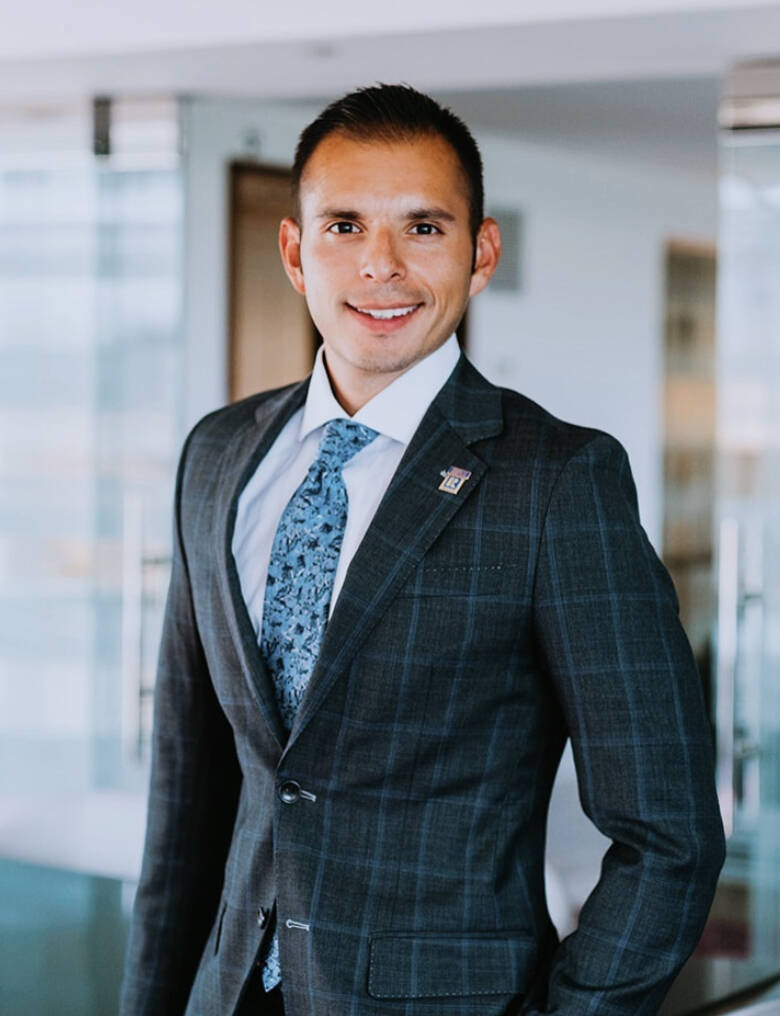 GOVERNMENT
• The city of Henderson named Jared Smith as the city's new director of economic development and tourism.
As director, Smith will lead the advancement and implementation of the city of Henderson's economic development efforts through business recruitment, retention and expansion.
Smith has a distinguished 15-year career in economic development and most recently served as chief operating officer with the Las Vegas Global Economic Alliance. In this position, Smith led teams to break records in new job creation, spearheaded the largest federal economic development grant application in the region's history, and was chairman of the Economic Development Advisory Group for Southern Nevada.
He also served on the board of directors for Workforce Connections and as honorary commander in the Civic Leader program at Nellis Air Force Base.
Smith is a Certified Economic Developer (CEcD), an active member of the International Economic Development Council and named one of the 2022 Top 50 Economic Developers in North America by Consultant Connect.
"Jared's extensive experience and success for leading business development and strategy are proven assets that will serve to strengthen our city's economic diversification efforts," said Henderson City Manager and CEO Richard Derrick.
Smith earned a master's degree in business administration from Southeastern Louisiana University, a bachelor's degree from Louisiana State University, and is a graduate of the Economic Development Institute from the University of Oklahoma.
HEALTH CARE
• FirstMed Health and Wellness Center Chief Medical Officer Lilnetra Grady has been reappointed by Gov. Steve Sisolak to the Patient Protection Commission. Grady will continue her position as one of 12 voting members of various health care backgrounds on the council.
"It has been a privilege to review and work toward improving the quality and accessibility of health care for Nevada residents since my initial appointment last year," Grady said. "I look forward to analyzing and addressing pressing health care issues across our state today, such as rising health care costs."
The Nevada Senate initially formed the PPC in 2019 to review issues related to accessibility, affordability and quality of health care for all Nevada residents. Shortly after its inception, the PPC was tasked with making short-term and long-term COVID-19 recommendations for the Nevada Legislature and the governor.
The 12 commission members include patient advocates, for-profit and nonprofit hospital workers and a representative of the largest private nonprofit health insurer in the state. Grady is the only representative on the commission who is an advanced practice registered nurse (APRN) and works primarily at a federally qualified health center (FQHC).
Grady has more than 20 years' experience in the health care field, most recently being named chief medical officer for FirstMed in 2020. Since then, she has the clinic's effort to obtain both the Substance Abuse & Prevention Treatment Agency and Certified Community Behavioral Health Center (CCBHC) certifications. FirstMed is now the only nonprofit in the country that has both the FQHC and CCBHC certifications.
"Lilnetra has been instrumental in obtaining key certifications needed to expand our community-based health clinic and substance abuse and prevention programs, " FirstMed CEO Angela Quinn said. "She is a vital part of the PPC and brings years of experience in providing care to low-income individuals and expanding mental health services."
Grady also leads FirstMed's Medication Assisted Treatment program and the pre-Exposure Prophylaxis initiative to provide care for those at risk of HIV infection.
Prior to her position at FirstMed, Grady spent most of her nursing career caring for patients in her home state of Illinois and the inner city of Chicago.
• Brenda Cotton has been named business development and clinical operations manager of the Work Health Solutions Near-Site Clinic in Las Vegas. An experienced health care professional with over 20 years of industry expertise, she is a vital addition to the newly expanded company that provides concierge-style occupational medicine for large-scale employers nationwide.
As a health care field veteran, Cotton has worked in various departments including workers' compensation, marketing, sales, adjustment and management. She has hands-on experience treating injured workers, working with employers and attorneys and serving alongside physicians as a surgical technologist and medical assistant in urgent care centers, private physician practices and hospitals.
Cotton is passionate about helping others, making sure they receive the best services for occupational and personal health, and understands the importance of prevention and awareness. She regularly participates in continued education courses and webinars to gain knowledge on the changes in workers' compensation both nationally and locally.
Work Health Solutions recently announced its expansion to the Las Vegas market with the opening of a new employee health clinic. The company's "Near-Site" facility is modeled to change the industry by creating an employee-friendly, spa-like experience that feels distinctly different from competing occupational health clinics.
LAW
• Yolanda Carapia was recently awarded the Nevada Justice Association's 2022 Club X Rising Star Award. Created in 2019, the award recognizes outstanding new leaders in the Nevada Justice Association, a group of independent lawyers who work to improve Nevada's justice system.
Carapia is very active in the organization, volunteering on the Diversity Equity Inclusion Committee and the Club X Committee.
NJA's Rising Star Award focuses on the contributions of an individual attorney to the organization's broad goals, including partnering with other members to share knowledge, discuss challenges, and provide the benefits of past experiences to other attorneys.
Carapia first joined De Castroverde Law Group as a law clerk in 2016 while attending law school and as a lawyer in 2018. She was admitted to the Nevada Bar in 2018, and the United States District Court for the District of Nevada in 2019. She was admitted to the Arizona Bar in 2019.
NONPROFIT
• StartUpNV, Nevada's nonprofit business accelerator and incubator for scalable startups, announced that business owner, investor and community advocate Myisha Boyce will join its board of directors.
Boyce is the founding member and president of M.Y.S. Firm, a Nevada based woman- and minority-owned professional services organization. Established in 2014, the business has seen exponential growth over the past several years due in part to its professional and community partnerships.
"Myisha's personal perspective on the challenges facing startups and small business, especially those owned by women and minorities, and how to overcome these challenges will be invaluable counsel to StartUpNV's board of directors," said Jeff Saling, executive director of StartUpNV.
In 2021, Boyce participated in StartUpNV's AngelNV bootcamp for angel investors. Designed for both first-time and experienced investors, Boyce also actively recruited investors from minority communities to participate in the program.
"It is critically important to ensure that everyone in the community has access to the knowledge that AngelNV can provide to help build generational wealth through investing," said Boyce. "AngelNV as well as all of StartUpNV's programs and funds are strengthening the knowledge of how to invest wisely and facilitating access to a network of investors and entrepreneurs that can help build longer-term wealth for participants and their families, especially those representing minority communities."
Focused on building and enhancing strategic professional partnerships that jointly benefit business and community, Boyce also serves as chair of Allegiant Stadium's Community Advisory Board and is a member on the board of directors for Access Community Capital, a nonprofit community development financial institution. She previously served as a legislatively appointed commissioner and chair of the Legislative Subcommittee within Nevada Department of Business & Industry's Commission on Minority Affairs, was appointed in 2022 by Nevada Governor Steve Sisolak to the Community College Workforce Training & Programs Committee and volunteered as chair of the Business Council for the Las Vegas Urban Chamber of Commerce.
REAL ESTATE
• The National Association of Realtors recently named four Nevada Realtors leaders to serve as NAR committee chair and vice-chairs for 2023.
They include Linda Rheinberger, who served as NVR president in 2010 and as the Region XI regional vice president in 2015. Rheinberger, a longtime Las Vegas Realtor, was selected as chairwoman for NAR's Meeting and Conference Committee. The 2023 NAR annual conference is scheduled to be held in Las Vegas in the fall of 2023.
Additionally, 2022 NVR Vice President Trevor Smith, of Incline Village, was named 2023 vice-chair for NAR's Resort and Second Home Real Estate Committee.
Brandon Roberts, 2022 president of Las Vegas Realtors, was appointed as 2023 vice-chair for NAR's Idea Exchange Council for Brokers.
On the commercial real estate front, Angelina Scarcelli, 2022 president of the Commercial Alliance Las Vegas, was named 2023 vice chair for NAR's Property Management Forum.
"Our association is very proud of this news," NVR CEO Teresa McKee said. "To see Nevada honored with this representation means our great state has hard-working, knowledgeable people invested in the business of promoting the Realtor cause, and that it is being recognized at the national level."
• SVN | THE EQUITY GROUP announced the promotion of Lindsay Garner Sears to managing director. In this role, she will continue to oversee the property management department and assist with the company's business development efforts and operations.
In 2019 Garner Sears joined SVN | The Equity Group as the director of property management. Since joining, she has reshaped the property management department by implementing industry-leading systems and best practices. Prior to joining SVN |The Equity Group, Garner Sears accumulated over a decade of property management experience locally and throughout the Southwest region.
"Overseeing the property management department for over two years, Lindsay has proven to be an integral part of our company's operation. With her deep industry knowledge and leadership qualities, Lindsay has made our market-leading property management department even stronger," said Nolan Julseth-White, CCIM, managing director. "Stepping into the role as managing director, Garner Sears will deliver operational collaboration and continue to strengthen our market presence, all while delivering first-class service to our current and future clients. I look forward to working alongside Lindsay in this next chapter of SVN | The Equity Group's growth and success."
Garner Sears is an active member of the National Association of Industrial and Office Professionals, Building Owners and Managers and the Institute of Real Estate Management. She participates with the SVN National Property Management Product Council and is a CPM candidate with IREM.
• Las Vegas Realtors announced the results of the association's annual election of officers and board members, with longtime local Realtors Lee Barrett serving as its 2023 president and Merri Perry serving as 2023 president-elect.
A record number of LVR members voted, electing the following officers and directors to lead Southern Nevada's largest professional association in 2023:
— President: Lee Barrett
— President-elect: Merri Perry (will serve as LVR president in 2024)
— Vice President: Stephanie Grant
— Treasurer: Joshua Campa
— Immediate Past President: Brandon Roberts
— Chief Executive Officer: Wendy DiVecchio
Directors:
— Nancy Anderson
— Britney Gaitan
— Geoffrey Lavell
— Shane Nguyen
— Bobbie Starr Dust
— Paul Rich
Directors not up for re-election who will continue to serve on the board:
— Director Chris Bishop
— Director Elie Morris
— Director Geoffrey Zahler
— Natalie Allred (2024 Commercial Alliance Las Vegas Chair)
— Steven A. Khalilzadegan (2024 MLS Chair)