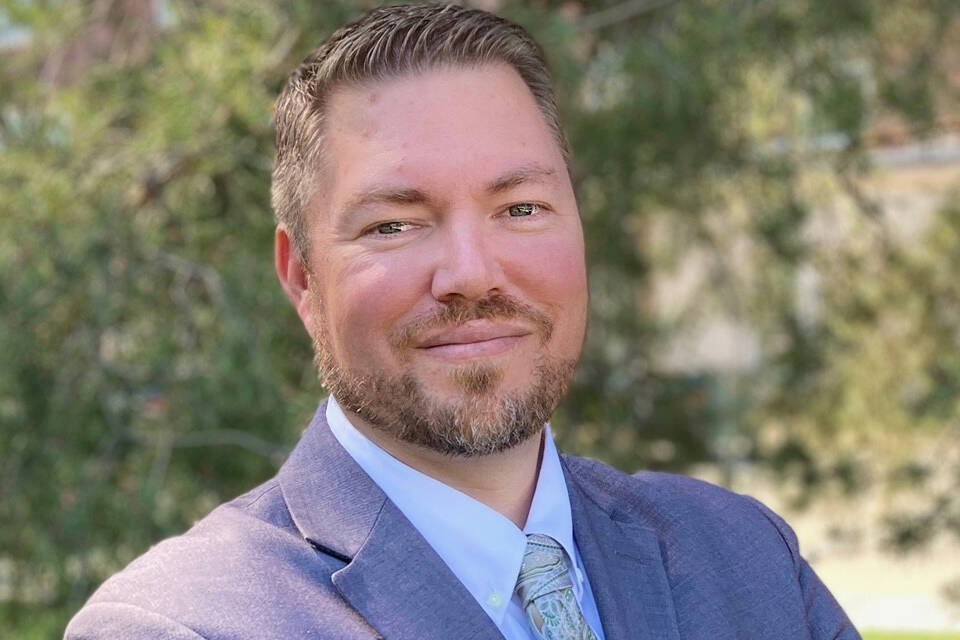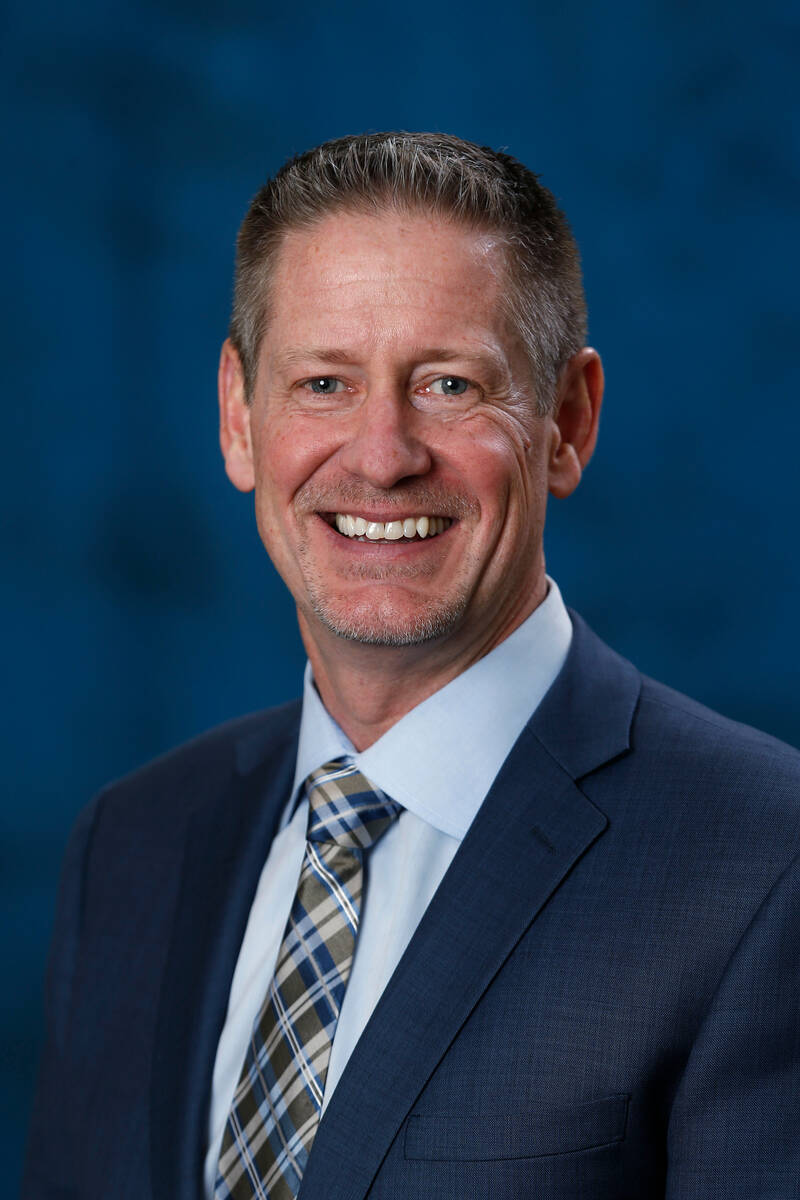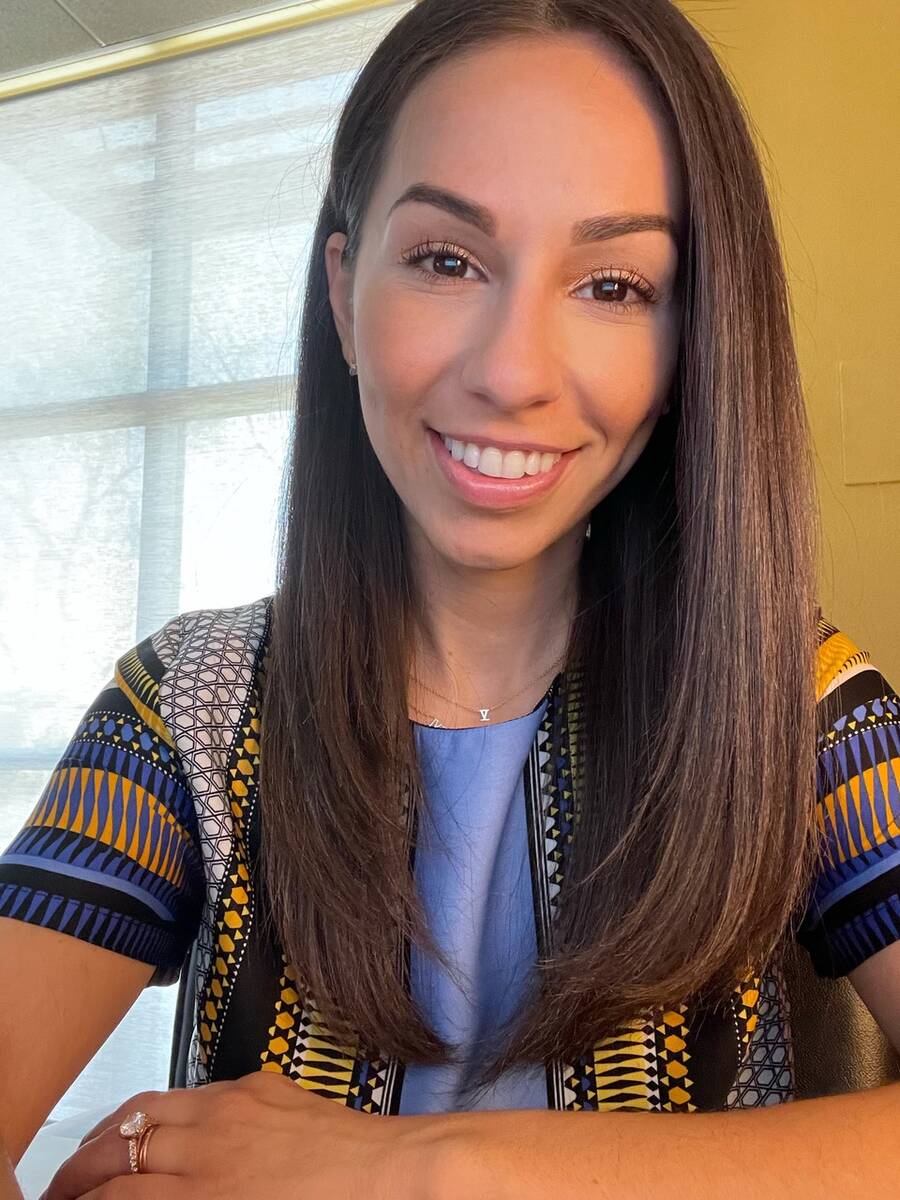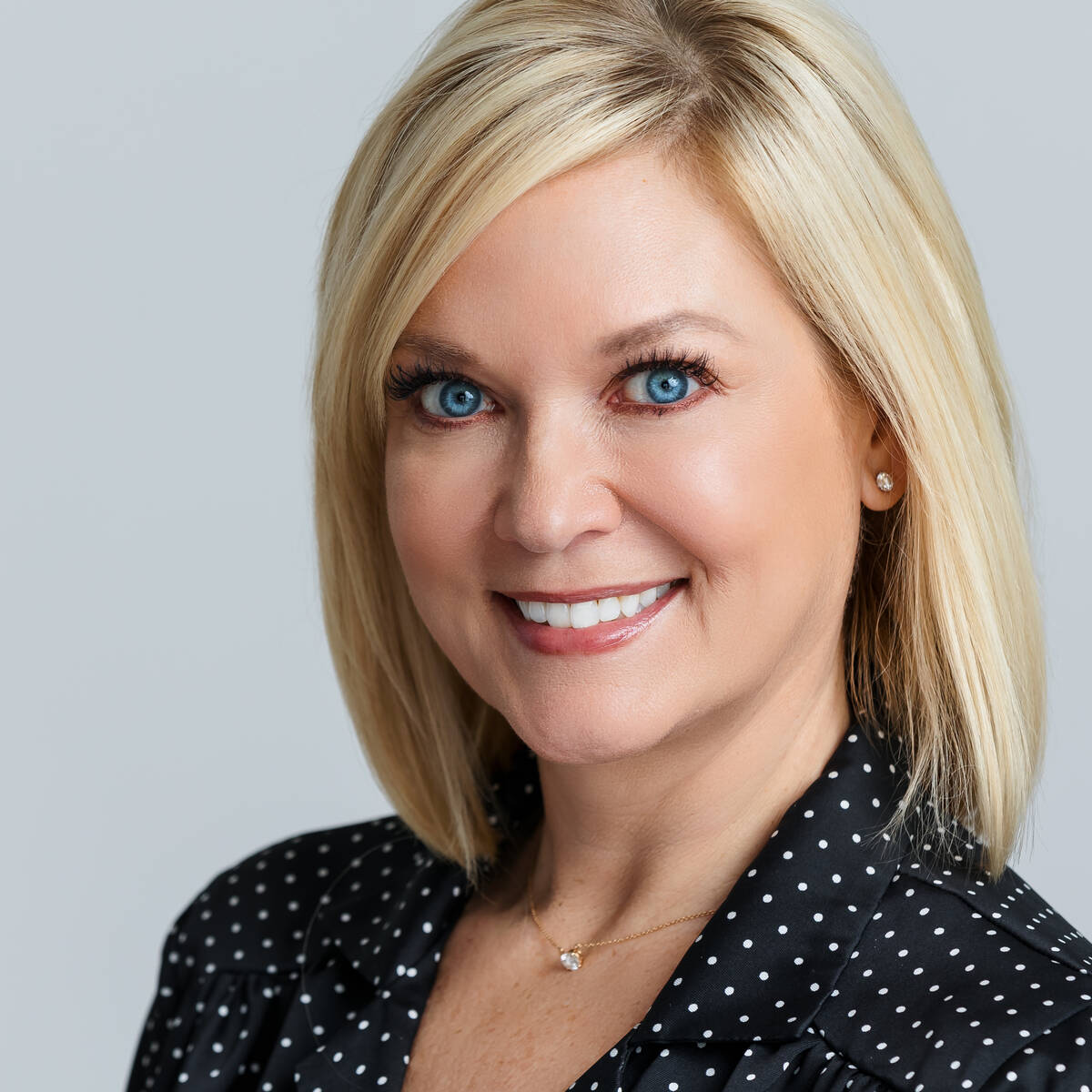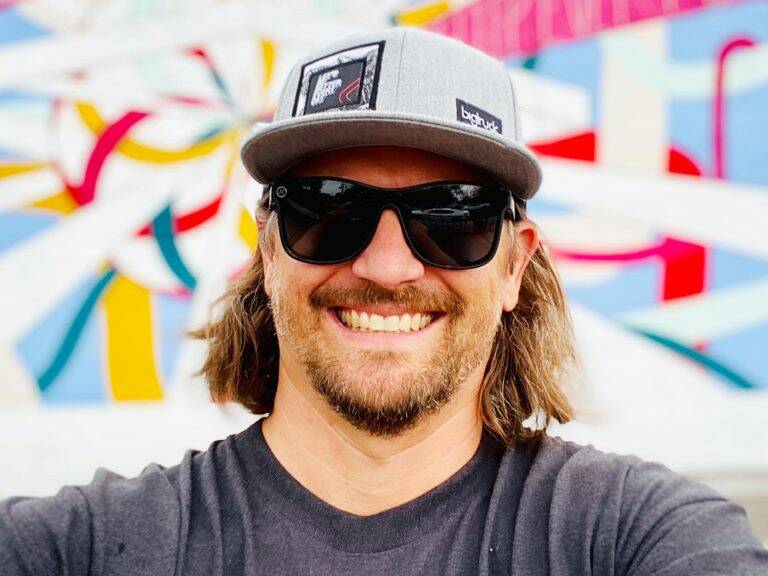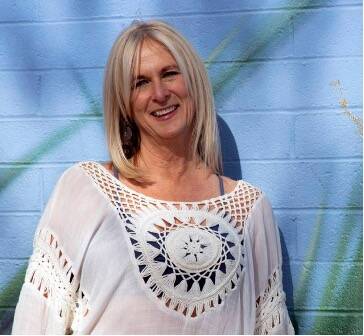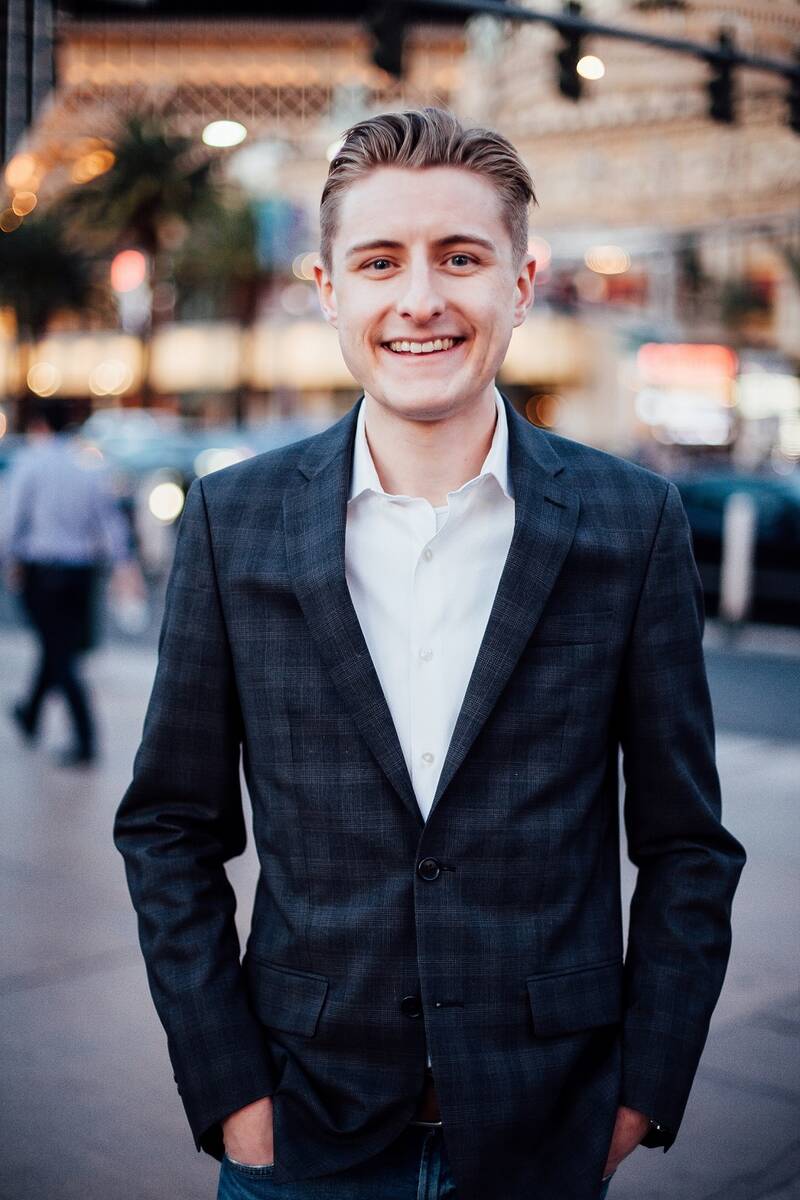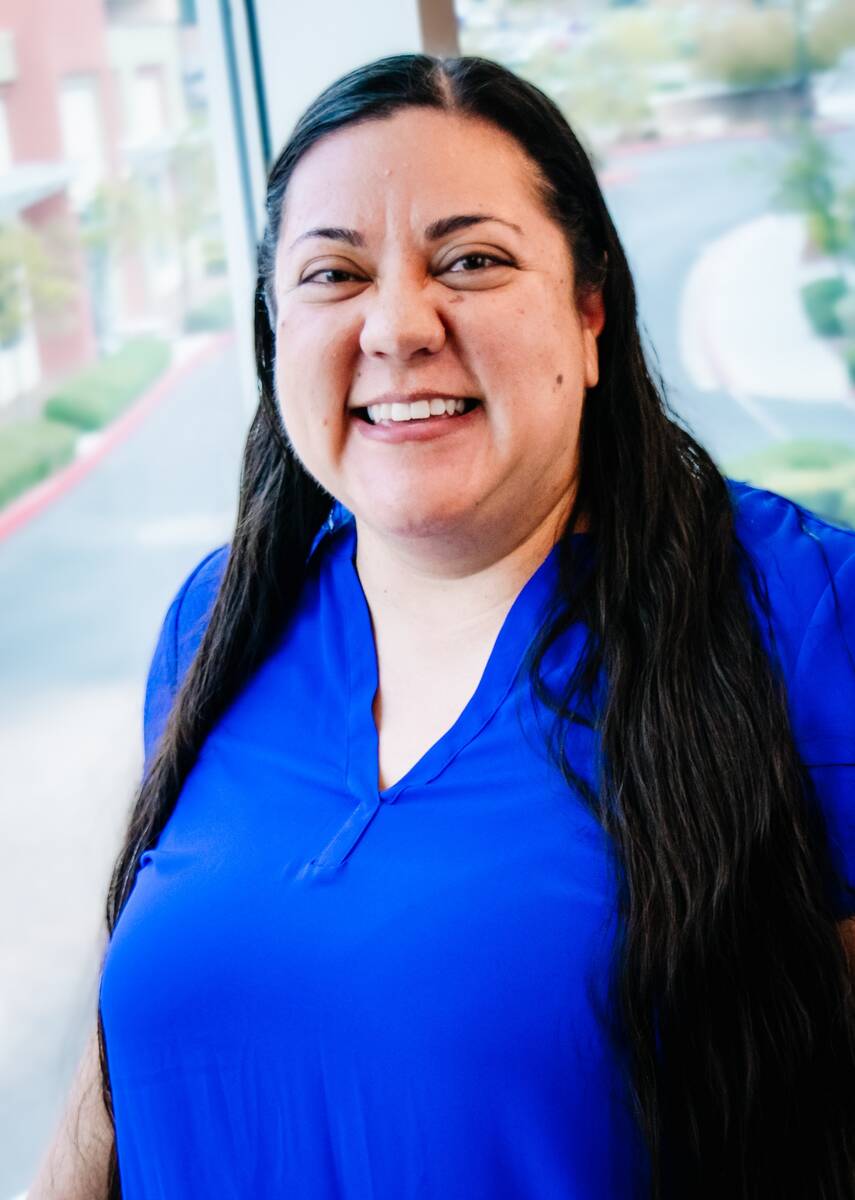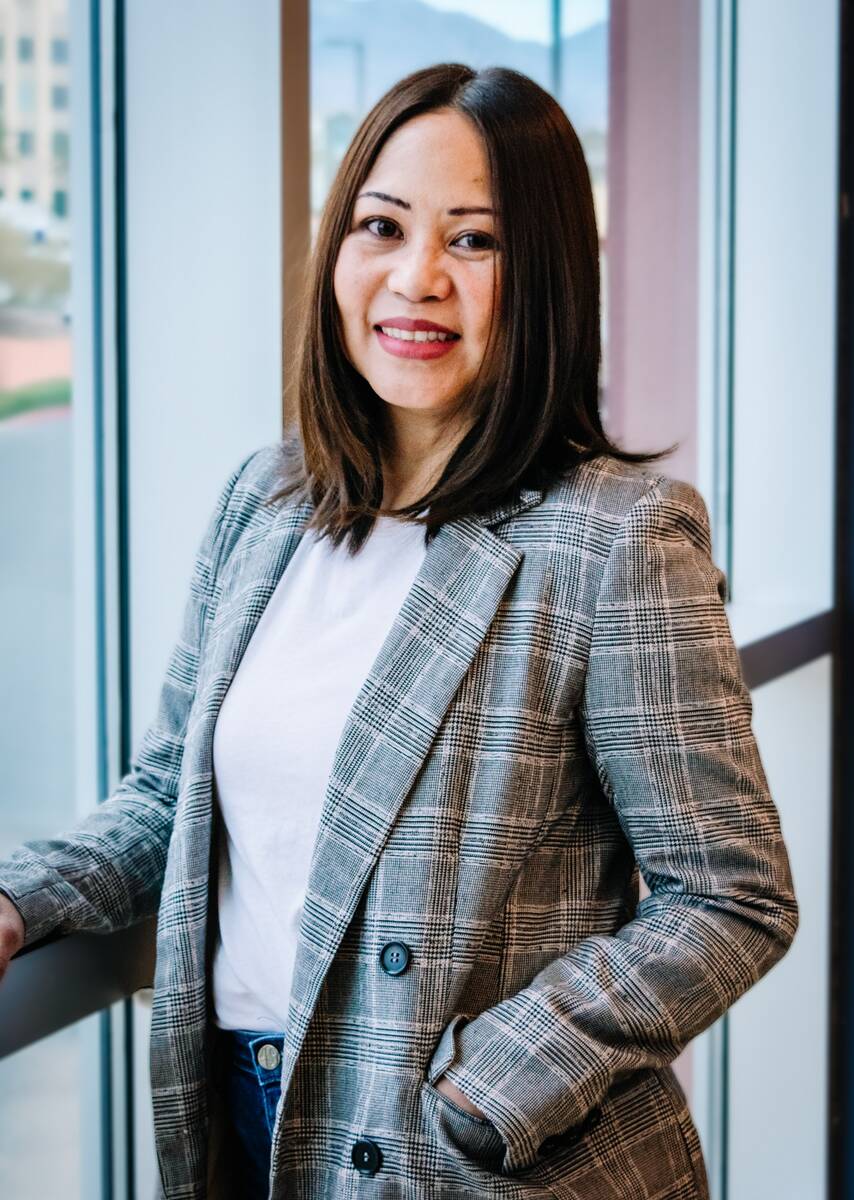 EDUCATION
• Following a national search and recruitment process, Jacob DeDecker has been named director of Extension and associate dean for engagement with the College of Agriculture, Biotechnology & Natural Resources at the University of Nevada, Reno. His appointment started July 1.
DeDecker comes to Nevada from Michigan State University, where he spent the past 16 years building Extension and 4-H youth development programming, most recently serving as associate director of the Children & Youth Institute and the state leader of MSU Extension's 4-H Youth Development Program. He earned a bachelor's degree, master's degree and doctorate in animal sciences, as well as a certificate in business administration, from the University of Illinois at Urbana-Champaign.
In his appointment as Extension director, DeDecker will have offices both on campus in Reno and at Extension's Lifelong Learning Center in Las Vegas. As the statewide leader of Extension, he will visit Extension's many other offices across the state and will serve as a liaison for Extension with many organizations, including the Nevada Association of Counties and the USDA, Extension being a state-county-federal partnership.
DeDecker began his career with Extension at MSU as the 4-H Science, Engineering and Technology Program leader in 2006, and became the associate state leader of MSU's 4-H programs in 2014, before assuming his current role in 2018. At the helm of MSU's 4-H Youth Development Program, DeDecker has provided leadership, vision and direction to the program's more than 150 faculty and staff, and 10,000 volunteers. The program typically serves over 200,000 youth annually across Michigan's 83 counties.
"I am so pleased to be welcoming Jacob to our Extension team," said Bill Payne, dean of the college. "In his time at Michigan State, he was able to form partnerships and leverage Extension resources to enhance Extension's impact in both urban centers and rural areas. He is an excellent match for our state's needs."
Extension is a unit of the University of Nevada, Reno's College of Agriculture, Biotechnology & Natural Resources.
FINANCE
• Bank of America has named Ashlee Andrews as market executive for the Las Vegas region. In her role, she strengthens the vitality of the Las Vegas community through the company's business, civic and philanthropic activities and oversees the bank's local business engagement and growth.
As market executive, Andrews will spearhead the effort to deploy Bank of America's resources to address social concerns, strengthen economic opportunity and build strong communities through community partnerships, sponsorships and philanthropy in Las Vegas. She also will continue to be the steward of Bank of America's local market planning process, designed to help make financial lives better by connecting with clients and communities.
"Ashlee's strong commitment to community engagement will help ensure Bank of America remains an optimal and impactful community partner for the greater Las Vegas region," said Al Welch, president, Bank of America Las Vegas. "Ashlee is perfectly positioned to deepen relationships with teammates, clients and the community will continue to demonstrate our company's dedication to Southern Nevada."
Since joining Bank of America in 2013, Andrews has served as manager in several capacities, including within financial centers, new hires and small business divisions prior to becoming the Las Vegas community relations manager in 2017.
Originally from southwestern Michigan, she has been a Las Vegas resident for seven years. She has previously served on the board of directors and as marketing chair for Discovery Children's Museum and on several other committees for local nonprofits. Andrews also was the founding co-chair of the Bank of America Las Vegas LEAD for Women Employee Network, whose mission is to lead, educate, advance and develop women in the firm. She attended the University of Notre Dame, where she earned a bachelor's degree in music education and a master's degree in business administration, finding her ultimate passion in the financial services industry.
GAMING
• Las Vegas-based Marker Trax announced the addition of Jason Yeghiayan as its new director of product development and integration.
Yeghiayan joined the company on June 1. He will work closely with key Marker Trax partners, including Konami, IGT, Aristocrat, Light and Wonder and others to ensure the company's unique cashless casino marker product is successfully and seamlessly integrated with its constantly expanding roster of partner systems and applications.
With a history of helping to drive the programming and planning of some of the biggest players in gaming and tech, including Wynn Resorts, The Cosmopolitan of Las Vegas, Cox Business, Hewlett Packard, and others, Jason brings both extensive depth and breadth of experience with multibillion-dollar enterprises to his mission of driving the expansion of Marker Trax' national and industry footprint.
"Jason has been a missing piece for us," said Charlie Skinner, Marker Trax COO. "He has the background and experience to work effectively with all our partners, and he's an excellent communicator and problem-solver who will be able to ensure the timely delivery and launch of our products — which is so critical for a young company. His joining the team is a game-changer."
Marker Trax' innovative technology addresses business-to-business and business-to-consumer priorities in peerless fashion. Integrating with existing infrastructure, it provides instant digital casino marker funds to casino customers. The technology ensures those funds stay on-site and are paid, greatly reducing operator risk. Simultaneously, players benefit from a seamless, convenient approval process and revolutionary digital funding and payment mechanisms.
HEALTH CARE
• Carson Valley Medical Center CEO Jeff Prater, was named chair of the Nevada Rural Hospital Partners board. His tenure runs through the end of 2023.
NRHP was established as a formal consortium in 1987 with funding from the Robert Wood Johnson Foundation's Hospital-Based Rural Healthcare Program to maintain access to hospital-based health care services in rural settings through collaboration and representation.
The organization serves Nevada's 13 critical access hospitals, which serve nearly a quarter of a million people. Critical access hospitals were designated by Congress in 1997 after hundreds of rural hospitals closed during the 1980s and early 1990s to sustain and improve the availability of health care and reduce the risks of financial exposure of rural hospitals.
Prater said NRHP seeks to maintain the viability of rural hospitals through advocacy, shared resources, expanding the use of technology, reducing costs and providing educational programming for member organizations.
Prater said due in large part to a grant from the William N. Pennington Foundation, NRHP provided a state-of-the-art mobile MRI unit to serve the Battle Mountain, Hawthorne, Lovelock and Yerington areas.
• Optum Care Anesthesia has added two new health care providers:
— Laraine Dychioco, CRNA joins Optum Care Anesthesia (2716 N. Tenaya Way) and specializes in anesthesia.
— Ryan Sua, CRNA joins Optum Care Anesthesia (2716 N. Tenaya Way) and specializes in anesthesia.
• Southwest Medical has added two new health care providers:
— Sandy Peng, APRN, joins Southwest Medical's Eastern Avenue location (4475 S. Eastern Ave.) and specializes in adult medicine.
— Gregory Martin, NP, APRN, joins Southwest Medical's North Pecos location (56 N. Pecos, Henderson) and specializes in neighborhood care.
MARKETING
• The Firm Public Relations & Marketing has promoted Lindsey Yaskin to account director.
In her more than seven years at The Firm, Yaskin has implemented numerous successful public relations and internal communications strategies for the company's clients across various sectors including financial, hospitality, entertainment and gaming and nonprofits. She is responsible for managing and leading several high profile accounts at The Firm.
Yaskin has garnered multiple awards for her work in public relations including most recently a Hermes Creative Platinum Award for her part in a media placement for Three Square Food Bank and a Hermes Creative Gold Award for her part on a media placement for Nevada Mining Association.
NONPROFIT
• Carolyn Wheeler, executive director of The Downtown Vegas Alliance (DVA), a member-driven 501(c)(6) nonprofit organization that connects its members and downtown stakeholders to influence growth the heart of Las Vegas, announced the organization's 2022-2023 officers and board of directors.
Several local businesses leaders were newly elected to this year's board, joining a slate of returning members including Patrick Reilly, shareholder at Brownstein Hyatt Farber Schreck, who remains board chair. Bill Paredes, senior managing director of commercial banking at Bank of Nevada, was re-elected as vice chair. Ryan Brown, owner of Classic Jewel, will serve a second term as secretary and Joe Woody, licensed partner and chief financial officer of the El Cortez Hotel and Casino, returns as treasurer.
New board members include Shahn Douglas, chief marketing officer for DK Las Vegas LLC, who will serve as engagement chair; Corey Fagan, executive director of the First Friday Foundation, is arts and culture chair; and B.C. LeDoux, chief creative officer, managing director and partner at Noble Studios, will serve as member-at-large.
Rounding out the returning board members are:
— Communications chair: Dulcinea Rongavilla, vice president at Cragin & Pike
— Operations chair: Cody Sims, field marketing director at Cox Business
— Membership chair:Tyler Williams, director of brand experience at Zappos
— Member-at-Large: Andrew Simon, president and CEO of the Fremont Street Experience
— Member-at-Large: Seth Schorr, CEO, Fifth Street Gaming and chairman of Downtown Grand Hotel & Casino
— Member-at-Large: Jonathan Alvarez, CEO, co-founder and chief of security at Protective Force International
— Member-at-Large: Jonathan Ullman, president and CEO of The Mob Museum
"I am pleased that so many on our board have chosen to remain, and I extend a warm welcome to our new board members, who bring a wealth of experience and a passion for downtown Las Vegas to the leadership team of our organization," Reilly said.
• Tami Hance-Lehr, state director and CEO of Communities In Schools of Nevada, the fifth largest state office of the nation's leading dropout prevention organization serving 81 schools with affiliate offices in in the Clark, Elko, Humboldt and Washoe County school districts, announces the promotion of Alex Bybee to chief strategy officer.
In his new role, Bybee is responsible for leading the organization's strategic planning process, bolstering partnerships with school districts, municipalities, state agencies and legislators and overseeing the organization's communications and messaging.
"As the organization continues to grow its reach in service to more of Nevada's students, I am thrilled to announce the promotion of Alex to chief strategy officer, a position we created to ensure our external affairs and strategic vision continue to be at the front and center of our approach," Hance-Lehr said. "A leader who serves with heart, Alex has always demonstrated a strong passion for our mission, advancing equity in education, and connecting students with the resources and tools to help them realize their potential in school and life. His contributions to this organization are invaluable, and we are confident his impact on CIS and Nevada's schools will continue to grow exponentially with his elevation to our expanding C-suite."
Bybee joined CIS in September of 2019, serving as director of strategic partnerships for nearly two years, before taking on the role as senior director of communications and strategic affairs for another year. His previous positions include Nevada state director for nonprofit organization, Teach Plus, and senior director of development and community relations for The Public Education Foundation. With a decade of experience in Nevada's legislative sessions and several election cycles, Bybee has worked on various high-stakes initiatives and launched a multitude of marketing campaigns. Throughout his career, he has secured more than a billion dollars in revenue for public schools, successfully advocated for bipartisan appropriations and laws at the state legislature, and overall, inspired action and investment in evidence-based programs for public education.
Communities In Schools of Nevada is the fifth-largest state office of the nation's leading evidence-based dropout prevention organization that believes every child has potential – regardless of race, zip code or socioeconomic background – but may lack equal opportunity to succeed. CIS places caring, well-trained, full-time employees in high-poverty schools to build trusting relationships with students and families, assess their needs and remove the barriers they face to learn and graduate. In total, CIS serves more than 80,000 students, including 12 schools in Western Nevada, 12 schools in Northeastern Nevada and 57 schools in Southern Nevada.
• The Nevada Division of Museums and History announced that Josh Bonde, Ph.D., has been selected to serve as director of the Nevada State Museum in Carson City.
Dr. Bonde started his new role on July 11. He succeeds Myron Freedman, the museum director since 2017 and now the administrator of the Nevada Division of Museums and History.
"The Nevada State Museum is poised to enter an exciting new era under Dr. Bonde," Freedman said. "His expertise in Nevada's natural history fits extremely well with the museum's collections."
A native Nevadan raised in Fallon, Bonde is a member of the Te-Moak Tribe of Western Shoshone.
He attended the University of Nevada, Reno, and earned a Bachelor of Science in Biology before completing a Master of Science in Earth Sciences from Montana State University in Bozeman, and a Ph.D. in Geoscience at the University of Nevada, Las Vegas.
A geologist and paleontologist by profession, Bonde and his colleagues recently described the first dinosaur species unique to Nevada — a small two-legged plant eating animal named Nevadadromeus schmitti.
Bonde has served as academic faculty at the University of Nevada, Las Vegas and was director of Conservation and Research at the Las Vegas Natural History Museum. He also co-founded and served as research director of the Nevada Science Center.
He's been a board member for the Southern Nevada Conservancy, the Geological Society of Nevada and the McCaw School of Mines. Former Nevada Gov. Brian Sandoval appointed Bonde to the advisory council for the Tule Springs Fossil Beds National Monument.
When he isn't in the office, Bonde spends his time hiking, cooking, camping and fishing with his wife and fellow paleontologist, Becky, and their blended family of six children.
The Nevada Division of Museums and History preserves, shares and promotes the understanding and celebration of Nevada's natural and cultural heritage for the enrichment of all generations. Seven state museums are under its umbrella: the Nevada State Museum, Carson City; Nevada State Museum, Las Vegas; Nevada State Railroad Museum, Carson City; Nevada State Railroad Museum, Boulder City; East Ely Railroad Depot Museum; Nevada Historical Society in Reno; and the Lost City Museum in Overton. The Nevada Division of Museums and History is part of the Nevada Department of Tourism and Cultural Affairs.
REAL ESTATE
• Local, family-owned Nigro Construction announced the addition of David Miller, Belinda Cahapay, Alexandrea Rivera, Leslie Scott and Joshua Miller to their growing construction and development family.
— With more than three decades of managerial experience in the construction industry, Miller joins Nigro as the company's general superintendent. No stranger to Las Vegas, Miller's experience in construction management of both public and private projects includes Caesars Palace, the Polo Towers and the Ritz Carlton.
Also joining the team as project managers are Cahapay and Rivera.
— Cahapay brings to Nigro Construction more than a decade of service-oriented project management. Having recently managed projects of all scale in the Las Vegas market, Cahapay developed skills in seamlessly executing projects that in today's times are often moving targets. From budgeting to utility submissions and everything in between, Cahapay's experience in working with limited resources and tight deadlines, as well as thinking outside of the box make her a perfect fit for the Nigro team.
— Rivera will improve overall project structure from document control to build, as well as manage and plan construction projects throughout the Las Vegas Valley. Her meticulous attention to detail and quality makes Rivera the kind of person that will help Nigro reach the next level while maintaining the values on which the company was built.
Scott is a project engineer and Mallory is an assistant project superintendent.