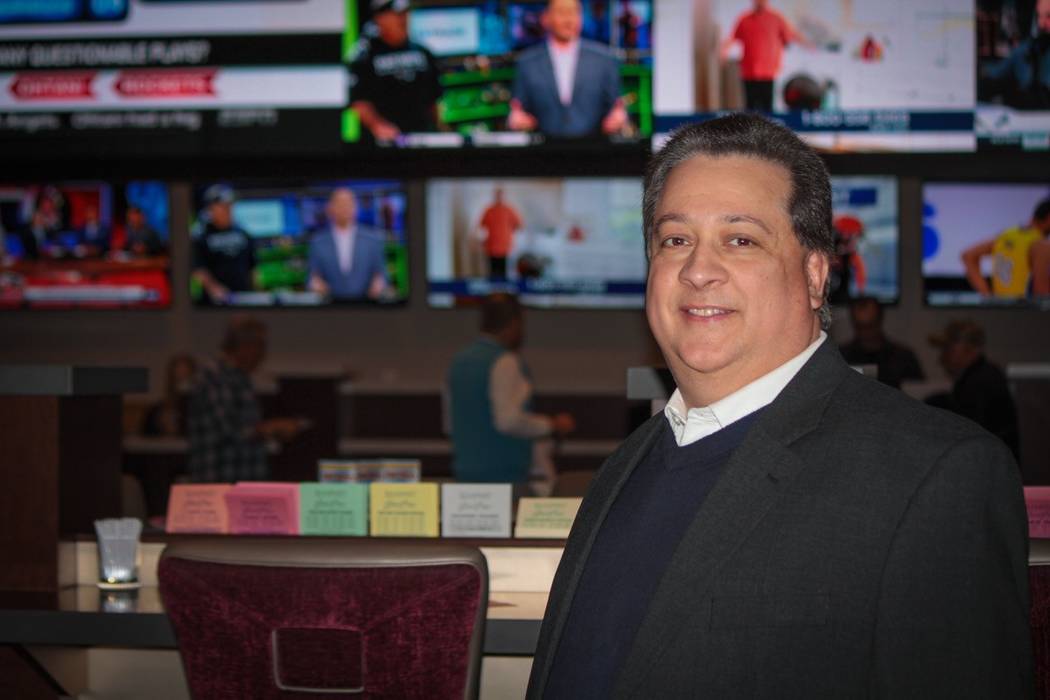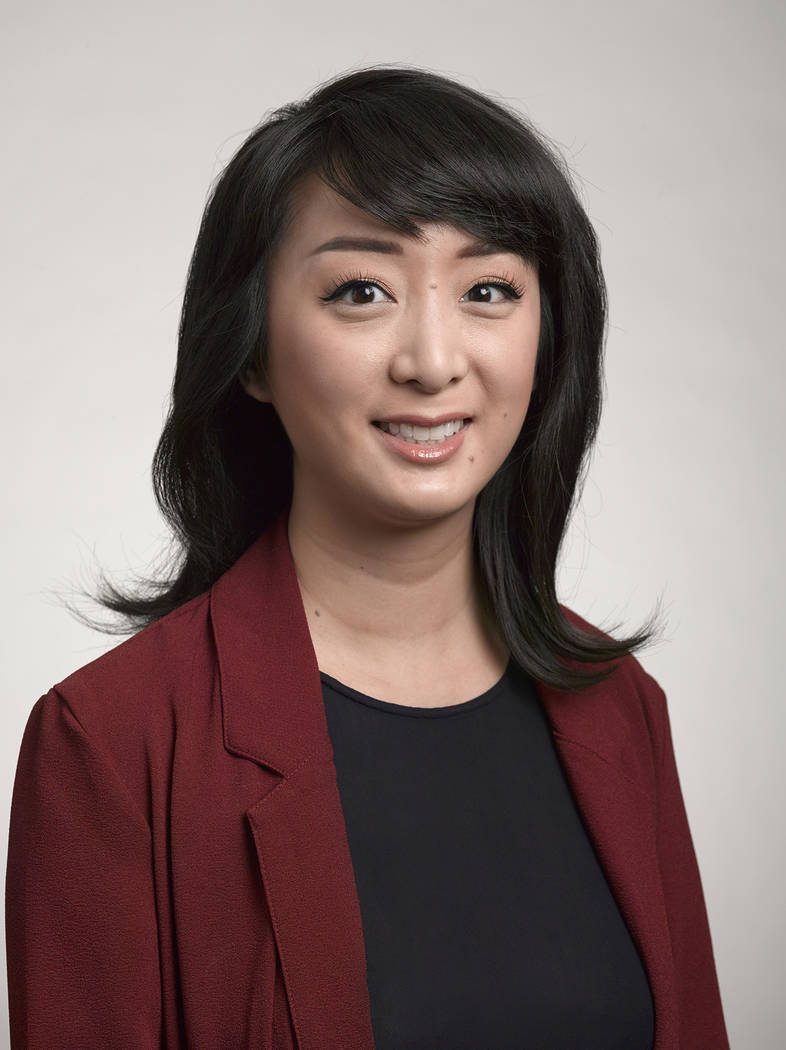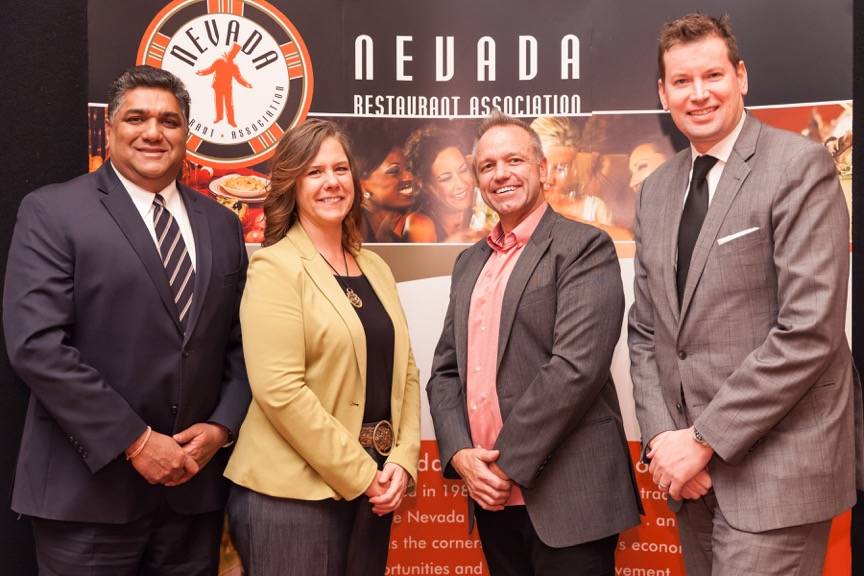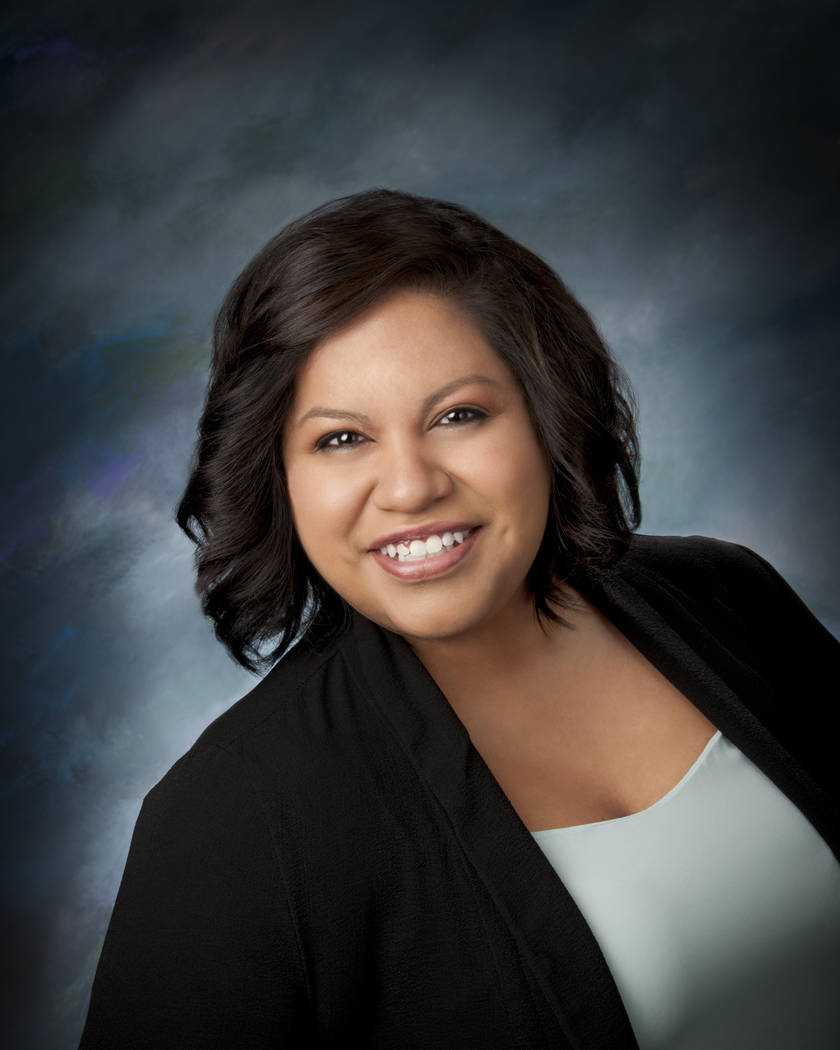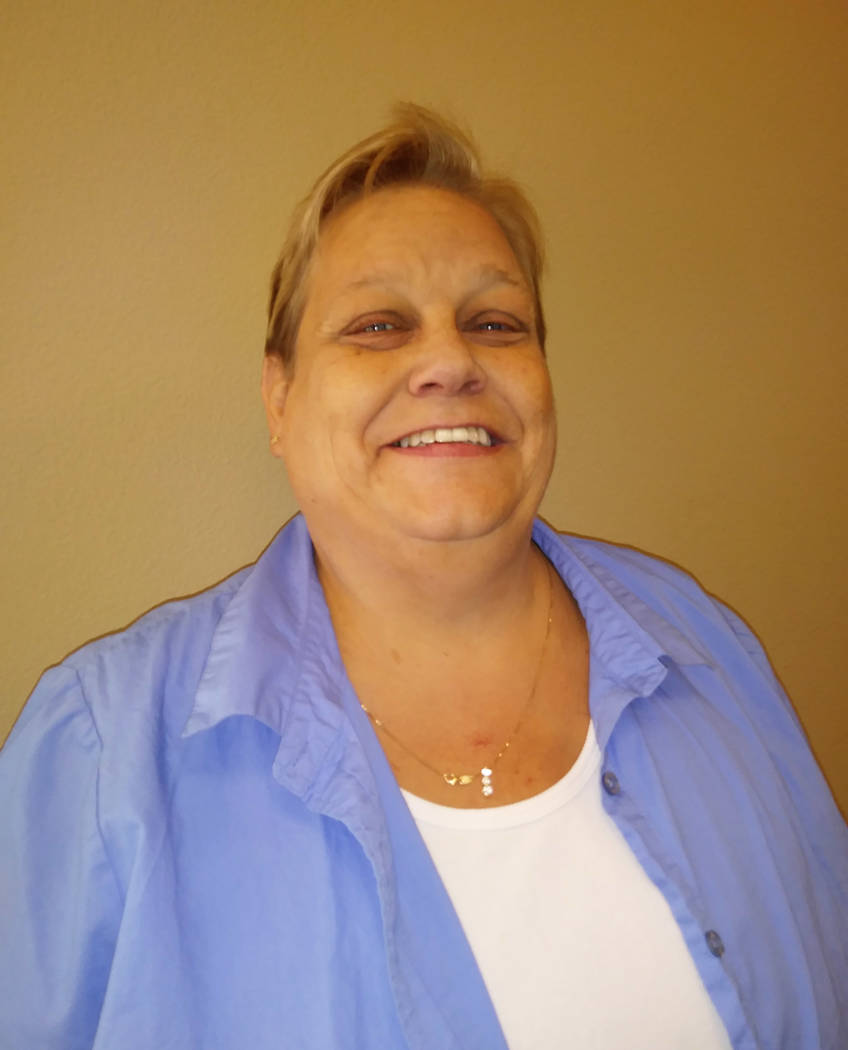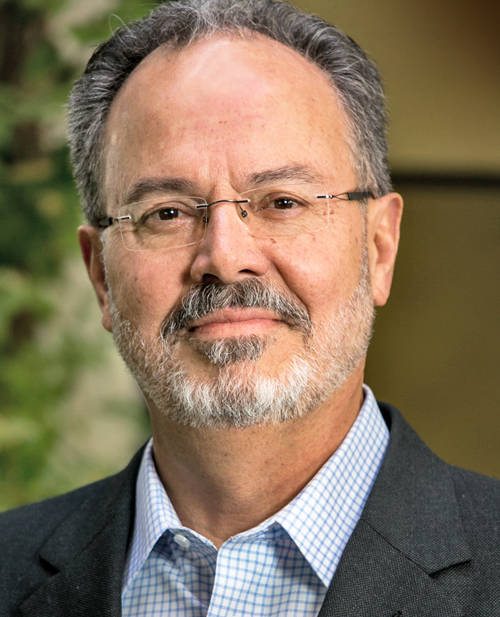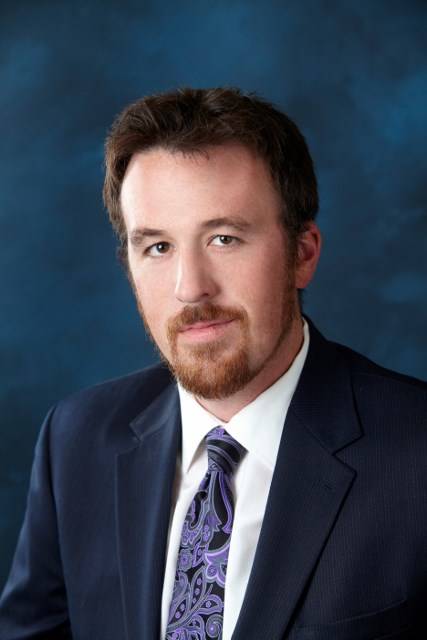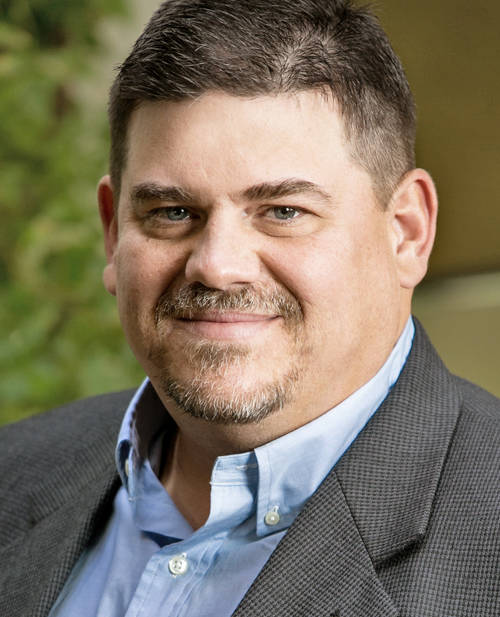 GAMING
The Rampart just hit a home run as they welcome their newest player to the team — Steve Mikkelson as race and sports director. Mikkelson will be overseeing the daily operations of the race and sportsbook.
"We're very excited to have Steve Mikkelson oversee race and sports operations," said General Manager Michael Gaughan Jr. "He has a wealth of knowledge in both race and sports, is truly passionate about his career, and we're looking forward to many memorable moments with Steve on our team."
Hailing from the cool winds of Moline, Illinois, Mikkelson acquired his interest in sports as a young boy and would often be found at his parents' bowling alley scoring strike after strike and avoiding the gutters. At the age of 14, Mikkelson and his family packed up their belongings and ventured to the warmer winds of Sparks, Nevada, where he attended high school before traveling to Southern California for college. Mikkelson attended San Diego State University before transferring to University of Nevada, Reno. During his time there, he often pondered about working in the gaming industry and how he can contribute his knowledge of race and sports to those who share similar interests. Once Mikkelson turned 21, he scored his first sportsbook position at the Bally's in Reno. After working at Bally's for more than 20 years, Mikkelson transferred to the sportsbook at the Atlantis Resort in Reno. Mikkelson has now ventured south to tackle his newest adventure as the race and sports director at the recently renovated race and sportsbook inside the Rampart, where he is eager to share his knowledge with his fellow coworkers and patrons. Twice a week, Mikkelson is a special correspondent on the "Rob, Anybody, & Dawn In The Morning Show" on Rad Radio.
Mikkelson attributes his passion for race and sports from the likes of local sport directors Chris Andrews, John Avello and Chuck Esposito. Aside from his love for his career, he also shares a love for dogs with his golden retriever, Cheyenne, and his two Labradors Reilly and Nico.
Rampart, a 50,000-square-foot casino, offers more than 1,400 slot machines, two dozen gaming tables, a 300-seat bingo room and a race and sportsbook.
HEALTH CARE
Nevada Cancer Specialists has added a new health care provider to help meet the growing need for cancer care services in the Las Vegas community.
Karissa Tan, nurse practitioner, joins Nevada Cancer Specialists and specializes in oncology. Tan completed her medical training at the University of Medicine & Dentistry of New Jersey in Newark. She is a member of the American Nurses Association and the American Association of Neuroscience Nurses.
Nevada Cancer Specialists has locations at 4750 W. Oakey Blvd., 6190 S. Fort Apache Road and 3150 N. Tenaya Way.
HOSPITALITY
Nevada Restaurant Association appointed Bhushan Arolkar, owner of Urban Turban, to its board of directors at the 35th annual meeting of the members at Wynn Las Vegas.
Nominating Chairman David Dahan welcomed Arolkar, noting his experience within the food and beverage industry, community relationships and leadership will be a great asset to the association.
Arolkar brings more than 22 years of experience in retail and industry in international markets, including India, New Zealand and the U.S. After starting his career in retail banking, he moved into the hospitality industry as a master franchisor of a quick-service restaurant. In August 2011, he launched the Urban Turban brand on Auckland's waterfront in New Zealand. Two years later, he moved to Las Vegas and opened Urban Turban near the Las Vegas Strip. Along with his team, he developed and launched a retail sauce in 2017 with a full line of flavors to roll out in 2018. Arolkar received his bachelor of commerce and MBA in marketing from the University of Mumbai.
Founded in 1982, the Nevada Restaurant Association is the leading business association serving the needs of food service operators in Nevada. As an affiliate of the National Restaurant Association, and together with the NvRA Educational Foundation, the association's mission is to promote, protect and educate the restaurant industry, which is comprised of more than 5,400 restaurant and food service outlets employing more than 214,500 people.
MEDIA
Trosper Communications LLC has promoted Shayna Moreno, who will now serve as the company's client and media relations specialist. In this role, Moreno will continue her current duties of directly overseeing and managing public relations and communications efforts, but will expand her client base to include all non-political clients.
"Shayna continues to exceed expectations within the firm and this promotion is well-deserved. Her level of commitment to the company is amazing and her work reflects true dedication to our craft and to our clients." said , principal of Trosper Communications.
Trosper Communications is a full service public relations and design firm, with a wide range of clients and expertise.
REAL ESTATE
Grand Canyon Development Partners, a Las Vegas-based construction and real estate development and construction management company, announced the hiring of Cheryl Kallianis to serve as senior project controller. In her new position, Kallianis will oversee the areas of job costing, accounts payable, contracts, owner billing and project insurance.
Kallianis brings more than 28 years of experience in the field of construction accounting. Before joining the Grand Canyon Development Partners team she served as senior project controller for the Perini Building Co. throughout Nevada, Arizona and California.
Kallianis received a bachelor's degree in accounting from DePaul University in Chicago. She also received her associate of applied science degree in accounting from Richard J. Daley College in Chicago.
Grand Canyon Development Partners is a full-service project management company catering to real estate developers, retailers and contractors throughout the Southwest. GCDP is comprised of development and construction professionals who have over 100 years of combined experience working for design and engineering firms, developers and contractors.
Blue Heron, a Southern Nevada-based design/build firm, has announced that David Valladarez has been hired as director of architecture and Dan Partney has been promoted to director of construction.
Valladarez is responsible for the leadership of Blue Heron's unique brand of architecture, development, interior design and community planning teams.
Valladarez has held senior positions with luxury home design-builders and regional and national award-winning architectural firms. In addition to high-end residential projects, he has also led design team efforts in a variety of project types, including multifamily residential, recreational, higher education, national corporate and commercial.
"David possess an impressive set of skills and is a remarkable asset to our Blue Heron team," said Blue Heron principal Tyler Jones.
As director of construction, Partney is responsible for all construction and warranty services. He will actively engage with senior leadership in the development and review of operational processes and systems, to both complement and enhance the Blue Heron organization. Partney is a third-generation builder and possesses nearly 30 years of luxury home, high-rise and resort building experience. He has successfully managed large-scale projects throughout the country while maintaining schedule, safety, budget and client satisfaction.
"Dan has proven to be a valuable asset to the Blue Heron team. We are excited to see him succeed in this new role," Jones said. "As our design/build firm continues to expand and create imaginative, unique homes in Southern Nevada, having these two individuals at the helm is a significant accomplishment for our company."
Founded in 2004, Blue Heron is a design/build firm specializing in custom homes and boutique communities in Southern Nevada. It is known for implementing energy-efficient technology and ultimate green building methods in all its homes. Years of innovative experimentation with desert contemporary design concepts have resulted in the unmistakably unique Vegas Modern signature style now known synonymously with Blue Heron homes.
Blue Heron has won numerous design awards and has achieved the Platinum LEED certification by the U.S. Green Building Council and the Emerald certification by the National Green Building Standard.
Geotechnical & Environmental Services Inc. President Greg DeSart announced Armand Rodrigues has been named project geologist with the GES Las Vegas office.
"We are very excited to welcome Armand to our team. His knowledge and ability are tremendous assets to GES," DeSart said.
The company also announced Kerry Nguyen has been named laboratory supervisor with the GES Las Vegas office.
"We are very excited to welcome Kerry to our team. His positive outlook and versatile skill set are tremendous assets to GES," DeSart said.
GES is a full-service, Southern Nevada engineering firm focusing on geotechnical, environmental, materials testing and construction inspections. In addition, the company offers drilling support for the design, construction and maintenance of public infrastructure and private development.