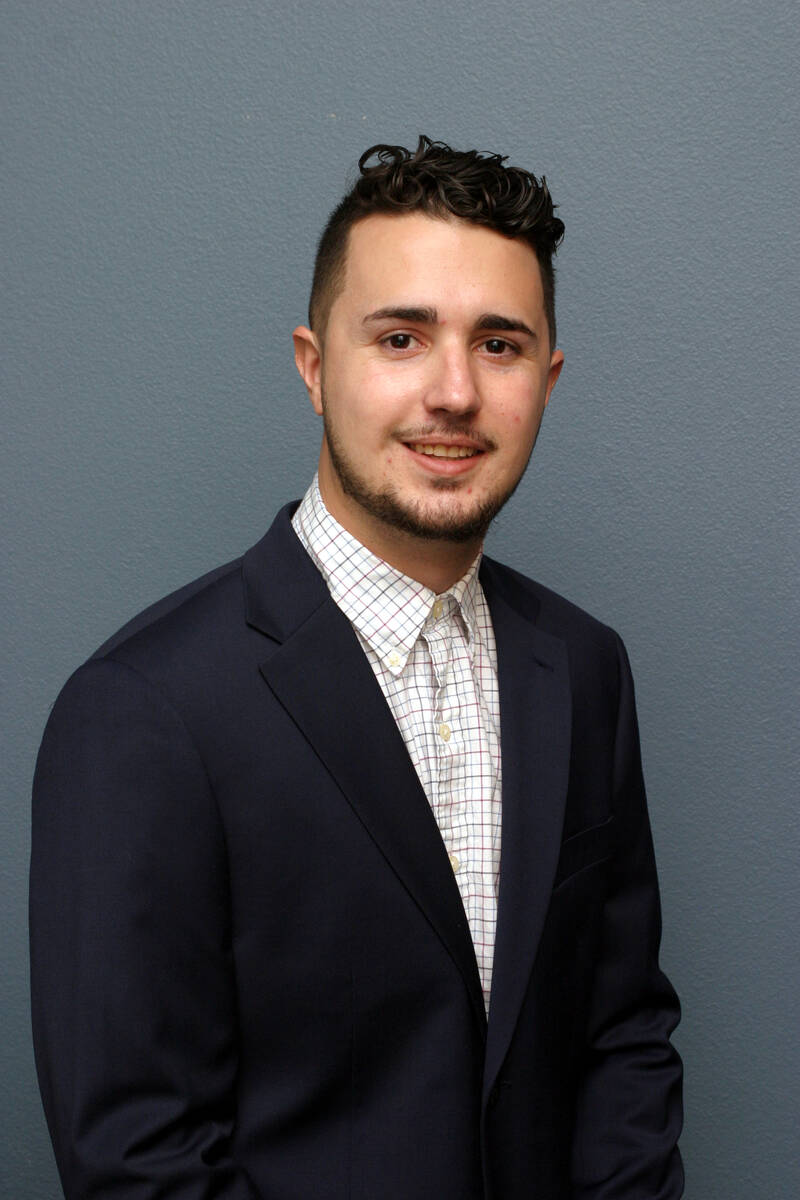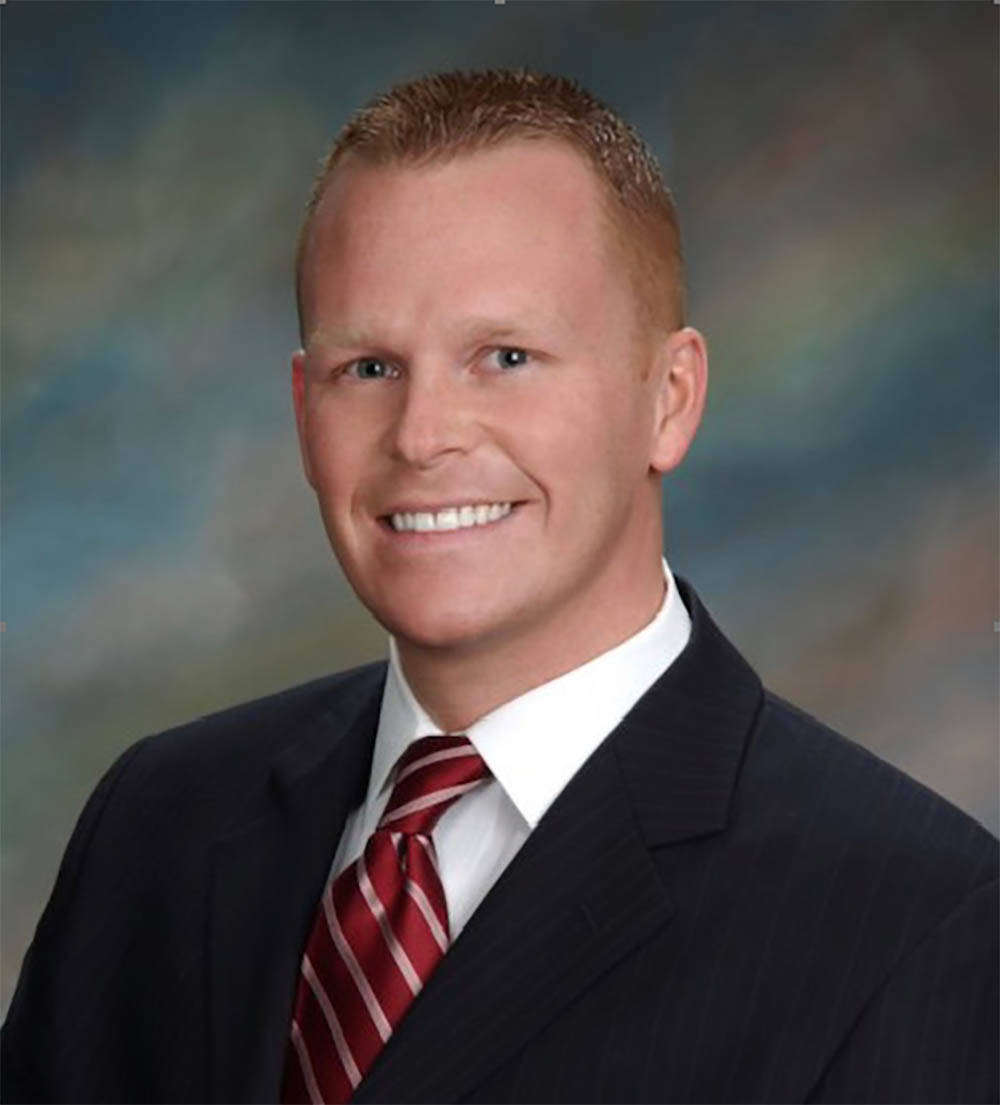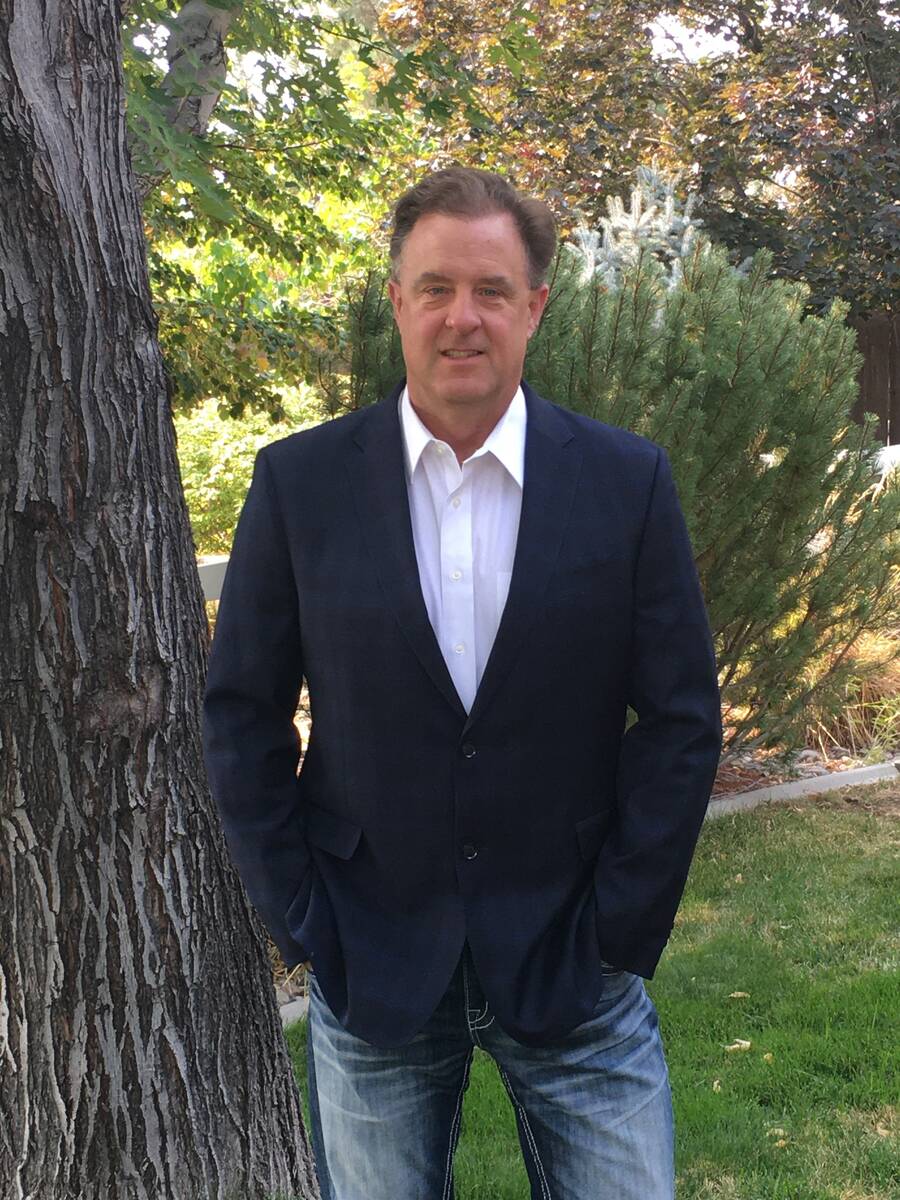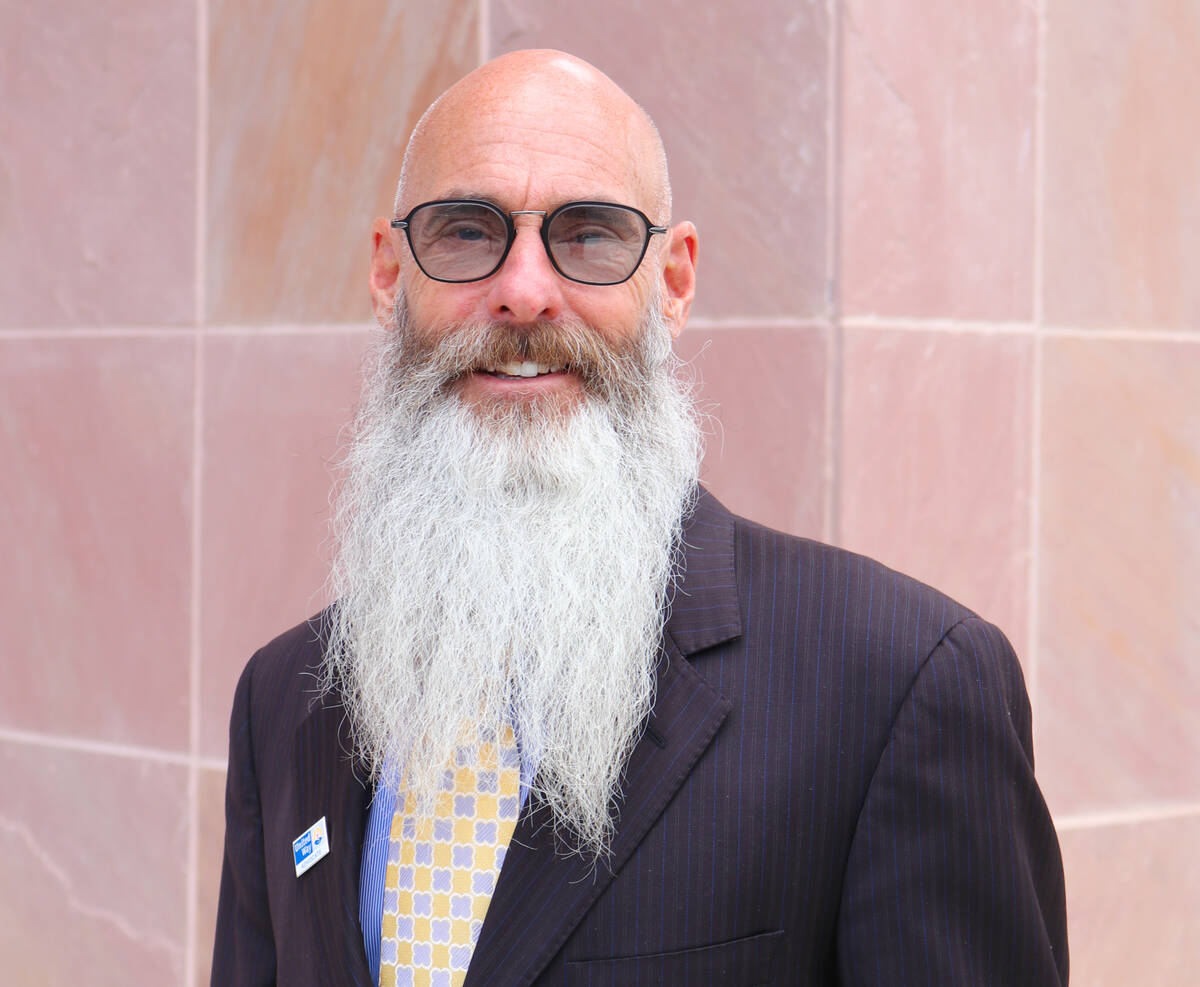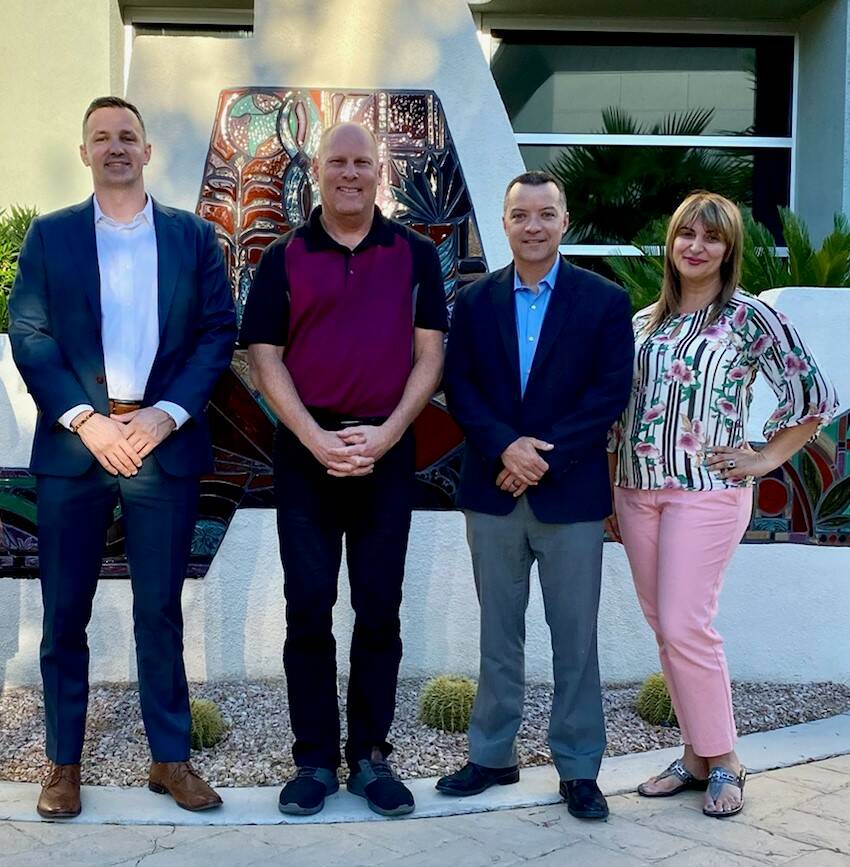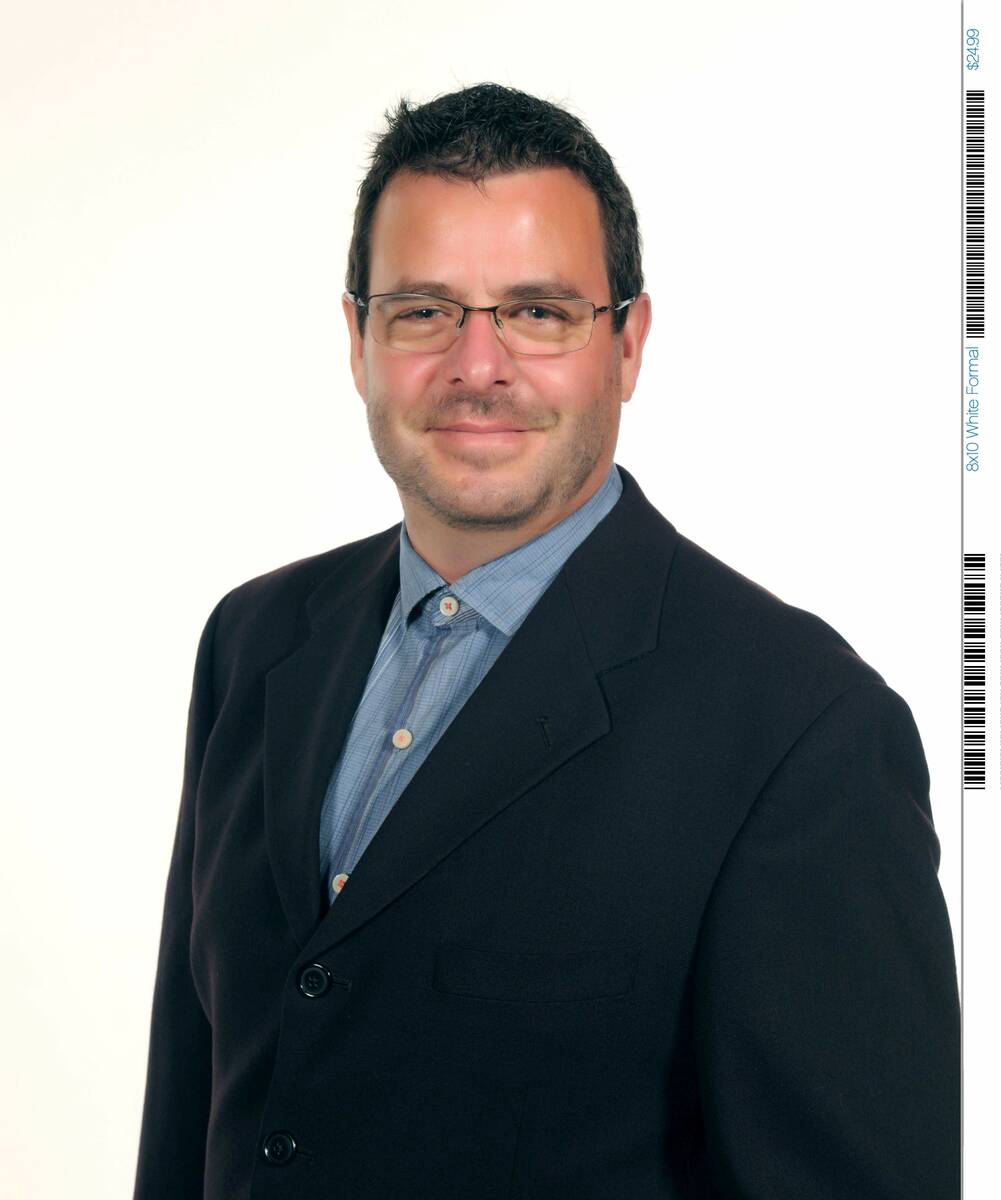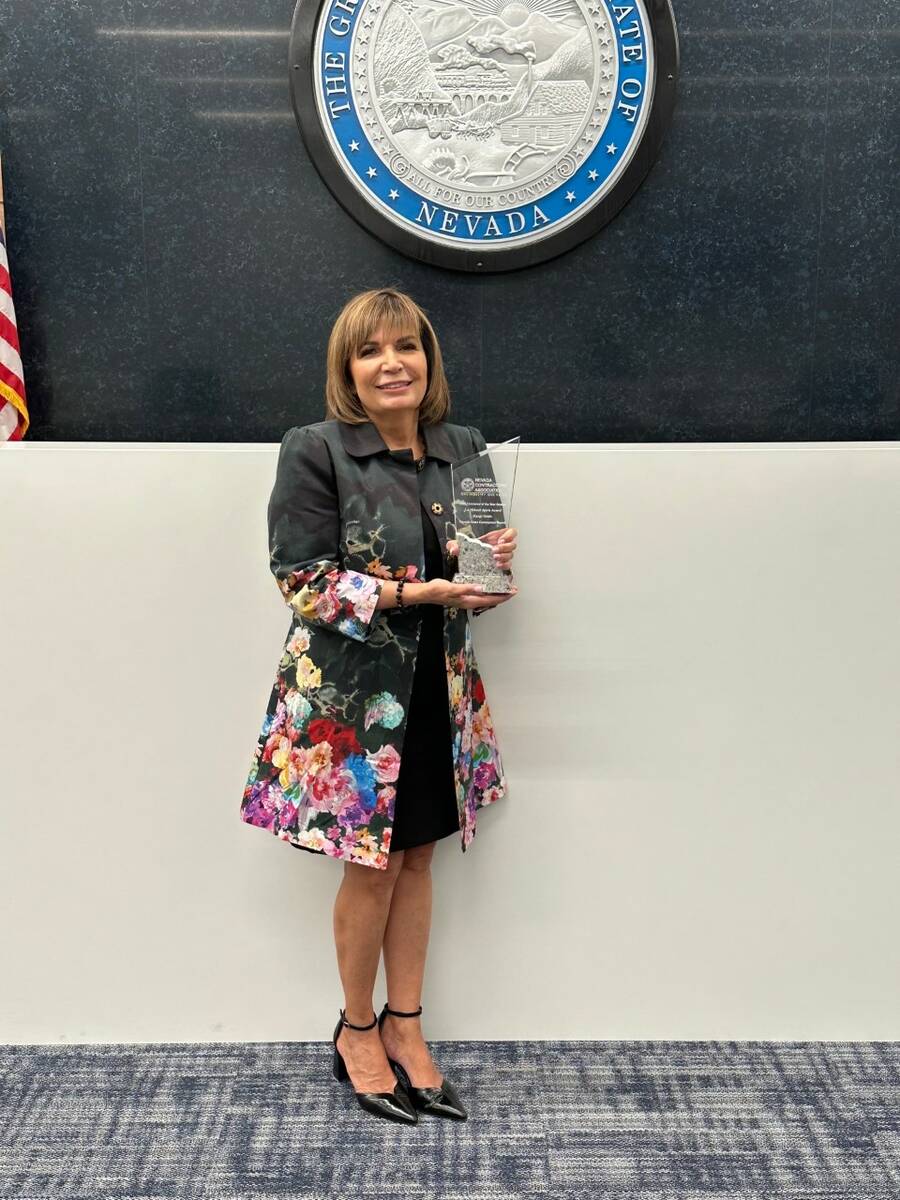 MARKETING
• Former Southern Nevada journalist Jeffrey Meehan launched Greenspeake Communications and Solutions in 2022. The public relations firm provides forward-thinking clients with supply chain analysis and management, sustainable thinking and action plans in marketing and communication.
"Firms and organizations, today, need a solid communications plan and a plan to move toward more sustainable practices, where more regulations and customer sentiment is moving in this direction," Meehan, the company's president and CEO, said."In prior time, sustainability was just something nice to have, but it's moved, at all levels, to a requirement — especially in Nevada, which developed its Climate Initiative in 2020. Businesses and organizations need to consider the risks of not moving toward a constantly changing world."
Meehan has been a journalist in Southern Nevada for over eight years and a resident in the area for nearly two decades. Meehan has covered a variety of topics as a journalist, including renewable energy policy and other general business for Las Vegas media companies: Las Vegas Business Press, Las Vegas Review-Journal and the Pahrump Valley Times, where he was the editor until the end of 2021. He holds a bachelor's degree in journalism and media studies from UNLV and a master's degree in renewable energy and sustainability systems, policy emphasis from Penn State.
FINANCE
• Blackmon Home Loans, a family-owned-and-operated home mortgage business with locations in Las Vegas and Reno, announced that Quinn Gallagher has been named manager of the firm. Previously, Gallagher was mortgage loan officer at the company.
In his role, Gallagher provides expert advice to applicants about which loan programs best fit their financial needs. He is also responsible for managing the business, taking home loan applications and putting together offer packages.
"Quinn has been a wonderful asset to our company, and our clients greatly appreciate his knowledge and tenacity in the way he helps them," said John Blackmon, founder of Blackmon Home Loans.
Gallagher earned a bachelor's degree in business administration from Arizona State University and attended ASU's W.P. Carey School of Business.
• Signature Bank, a New York-based full-service commercial bank, announced further expansion of its West Coast presence with the appointment of veteran banking professionals and the opening of a new private client banking office in Reno, Nevada.
Signature Bank is now home to 35 teams on the West Coast, led by 56 group directors from its eight offices. Also, the Bank's West Coast footprint includes representation from its subsidiary Signature Financial as well as from all its national banking practices, including the Fund Banking Division, the Venture Banking Group, the Specialized Mortgage Banking Solutions team and the SBA Lending team. Signature Bank is also in the process of elevating operations and to this end, is establishing an operational center in City of Industry, California, to further support its growing businesses in the area and across the country.
To lead its banking efforts in Nevada, Signature Bank named Christopher Uboldi to the post of managing group director and senior vice president. In this capacity, Uboldi will direct and manage six private client teams and 25 banking professionals throughout Nevada and the greater Sacramento, California area. Uboldi will be based out of the bank's new private client banking office at 100 W. Liberty St., Suite 190, Reno.
Uboldi, with 20 years of banking experience, joins from Bank of the West, where he served as regional group manager and senior vice president, responsible for Nevada and Northern California banking teams spanning Las Vegas, Reno and the greater Sacramento area for 14 years. During his tenure, he oversaw a large portfolio and a 17-person team.
Andrew Backstrom, with a three-decade-long banking career, was named senior vice president and group director in Reno, where he will focus on increasing the bank's local market presence through client expansion. He too joins from Bank of the West, having spent 15 years there as a team leader in business banking for Northern Nevada. Uboldi and Backstrom worked together for 14 years at their former employer.
"Since bringing our model from east to west, we have continued to demonstrate the success of our diversification strategy with our West Coast initiative being a key component of our growth plan. Our broad acceptance throughout both Northern and Southern California by bankers and clients alike, coupled with new significant interest in Nevada, is a real testament to our single-point-of-contact model and the expertise of our private client banking teams. Clients throughout the West Coast are certainly noticing our commitment and capabilities and responding positively," explained Joseph J. DePaolo, Signature Bank president and CEO.
Judi Prejean, executive director, West Coast operations for Signature Bank, added: "In just three years since putting our official stake in West Coast ground amid a global pandemic, Signature Bank continues to attract seasoned banking professionals and grow its market position. Now, with approximately 240 colleagues extending between California and Nevada, the Bank has fast become the bank of choice for these experienced banking professionals who are bringing their solid reputations and deep local expertise to our enterprise. We look forward to the contributions both Chris and Andrew will make in their new leadership roles."
HEALTH CARE
• Southwest Medical has added four new health care providers.
— Brittany Clark, PA joins Southwest Medical's Rancho Urgent Care location (888 S. Rancho Drive) and specializes in urgent care.
— Kimberly "Kim" Lewis, APRN, joins Southwest Medical's Summerlin Banburry Cross Healthcare Center location (10105 Banburry Cross Drive) and specializes in adult medicine.
— Olumide Olagunju, MD, joins Southwest Medical's Tenaya Healthcare Center location (2716 N. Tenaya Way) and specializes in SNF.
— Dana Vitale, DO, joins Southwest Medical's Rancho Urgent Care location (888 S. Rancho Drive) and specializes in urgent care.
NON PROFIT
• Two new key members recently joined the administrative team at the United Way of Southern Nevada: Vice President of Human Resources Zina Allen and Vice President of Marketing Rich Robinov. Their knowledge and vast experience in their respective fields is a welcome addition to the United Way leadership team.
"We are absolutely thrilled that Zina and Rich have joined our organization," says Julian High, president and CEO of UWSN. "Both are highly skilled professionals who have honed their proficiencies during their multifaceted careers. We're looking forward to moving United Way of Southern Nevada to the next tier of service opportunities for our community through their work."
In her role as vice president of human resources, Allen has a number of responsibilities: making recommendations on organizational policies, procedures and practices; maintaining and obtaining knowledge of industry trends; and helping to ensure organizational compliance with federal, state and local legislation on personnel matters. Utilizing her experience, Zina will support UWSN's leadership in developing an organization of professional employees that are held accountable, within a safe and equal environment similar to the type of community the organization works to support in Southern Nevada. Another part of her job is to develop and execute strategies that help shape the culture of UWSN.
In his position, Robinov oversees the marketing department, executing Chief Executive Officer Julian High's vision as well as increasing community awareness and involvement with the United Way of Southern Nevada.
Originally from Maine, he has resided in Las Vegas for seven years, during which time he helped open the Jacinta Boutique in Town Square and has been actively involved with volunteer opportunities through the Susan G. Komen organization and the B.E. A.S.H.E.R.O. Foundation. He holds a bachelor's degree in business administration, is a licensed real estate agent and previously owned Paradigm Windows in Portland, Maine.
Robinov enjoys hiking, reading, cycling (both bicycles and motorcycles), and, of course, helping people.
Candlelighters Childhood Cancer Foundation of Nevada has announced the addition of four new board members: Dustin Engel, senior vice president at Merrill Lynch; Craig Fjelsted, vice president of taxation at Caesars Entertainment; Dr. Ati Hakimi, founder and CEO at Vegas Direct Primary Care; and Reece Oswalt, associate superintendent at the Clark County School District. Board terms extend through Dec. 31, 2025. Candlelighters serves approximately 400 families locally and 1,200 children, both siblings and diagnosed children, each year.
REAL ESTATE
• Realty ONE Group has promoted several talented individuals to key positions within the local offices.
Mark Otero has been promoted from southwest broker/manager to serve as the corporate broker for Las Vegas while Tim Kelly Kiernan also has been promoted from the office sales manager for the Summerlin office to that office's branch manager.
Smadar Angel, who has been a high producing Realtor in Realty ONE Group's Henderson office has been named the office sales manager for the company's Summerlin office. And, Emily Escanuela, another top-performing real estate professional in the northwest office, is now the office sales manager for Realty ONE Group's northwest and southwest offices.
Affordable Concepts, Inc., which has been building in Southern Nevada for more than 35 years, has hired Travis Broughton as director of business development.
Broughton has more than 20 years of experience as an entrepreneur, owning his own medical management company, which provided marketing and sales training to medical clinics.
As a business development leader, Broughton says that "positive relationships are always key to a successful project outcome." He points out working with clients to understand deliverables, goals and assembling appropriate teams equals success for everyone.
"Having Travis on board is a win for ACI," said Robert Potter, president of Affordable Concepts, Inc. "He's ideally suited to help potential clients as they plan and pursue their construction job goals."
Affordable Concepts, Inc. is a general contractor based in Las Vegas specializing in design- build, site development and tenant improvement projects in the health care, office, retail, industrial and education sectors.
• Nevada State Contractors Board (NSCB) Executive Officer Margi Grein received the J.A. Tiberti Spirit Award from the Nevada Contractors Association (NCA). Grein was named the recipient of the award at the NCA's Contractor of the Year Awards event, held at the Virgin Hotels, Las Vegas.
"For nearly 25 years, Margi Grein has built the Nevada State Contractors Board into a model regulatory agency through her steady guidance and fierce determination to both protect the public from harm and promote the construction industry," stated Nevada State Contractors Board Chairman Boyd Martin. "On behalf of the board, I would like to congratulate her on this award and convey our appreciation for her years of dedication, service and commitment as executive officer."
A native Nevadan, Grein was named executive officer of NSCB in 1998, having begun her career with the board in 1986. In her first year as executive officer, she collaborated on the framework of a bill establishing Nevada's Residential Recovery Fund, affording homeowners who hire licensed contractors and incur damages up to $40,000 in financial recourse. In 2001, Grein drafted proposed legislation forming the Commission on Construction Education, designating money collected from disciplinary fines to be awarded as grants to enhance construction education programs and activities across the state. Highlights of her legislative accomplishments include enhanced pool and solar construction laws, regulations to mitigate consumer harm and heighten contractor accountability and implementation of Nevada's bidders preference law.
Recipients of the J.A. Tiberti Spirit Award are recognized as companies or individuals with innovative approaches to industry development, community involvement and business integrity.