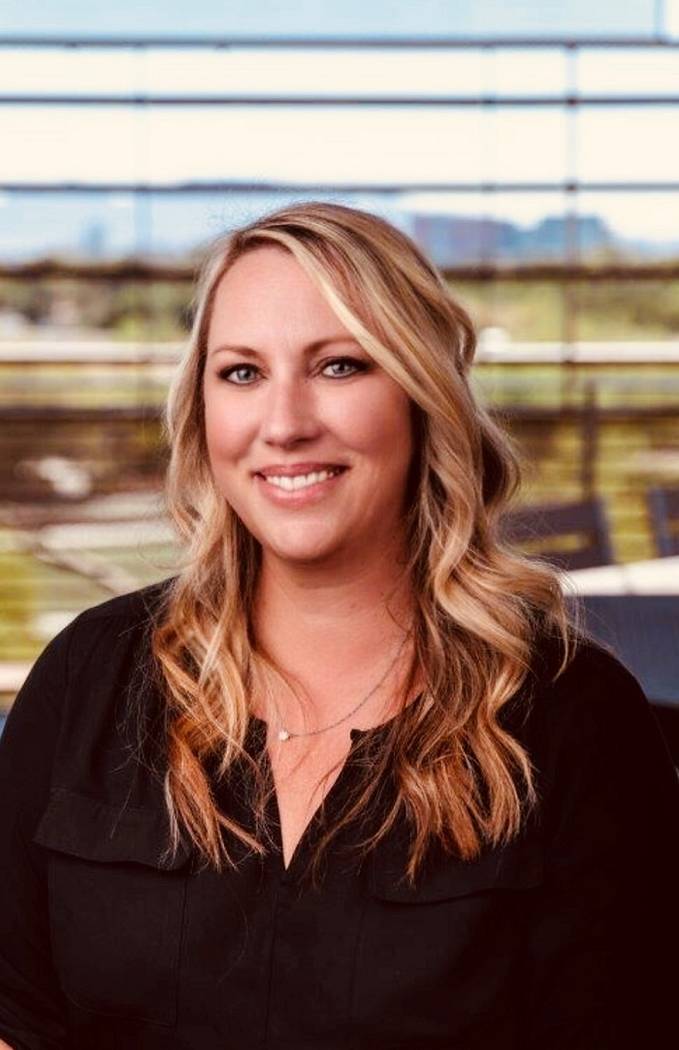 CATERING
• Jennifer Miller was drawn to Divine Events because of its "impeccable reputation," and, now, she is looking forward to helping her team make their clients' experiences even better.
Miller has been named sales director for Divine Events, one of Nevada's largest catering companies.
Before joining Divine Events in May, Miller was a special events manager for the House of Blues in San Diego and spent six years as a senior regional sales manager for Dick's Last Resort.
Miller was educated in the UCLA and UNLV hotel and restaurant management programs and decided to pursue the sales director position to learn more about the catering and off-site events world. She is a member of the Las Vegas Hospitality Association and is looking forward to learning, leading and being a reliable resource for her team.
HEALTH CARE
• Dr. Ranjana Mitra from the department of biomedical sciences in the Roseman University of Health Sciences College of Medicine has been awarded funding from the NIH for a pilot project entitled "Positive Regulation of Androgen Receptor Signaling by CYP3A5 in Prostate Cancer." This award was made through a COBRE grant (Centers of Biomedical Research Excellence) administered by Dr. Martin Schiller, head of the "personalized medicine in Nevada COBRE" located at UNLV.
Roseman University of Health Sciences welcomes Andra Prum, D.O., as the new associate professor for the Department of Family Medicine at Roseman Medical Group's Spring Valley Clinic. Dr. Prum is passionate about practicing empathy with her patients and teaching the next generation of physicians the importance of understanding the points of view of others. Prum is moving back to Las Vegas after a number of years in Florida, where she worked as a physician for Florida State University's Health and Wellness Center. Prior to that, Dr. Prum held a faculty position within the residency program in Las Vegas, which she attended.
NONPROFIT
Dr. Phil Tobin, chairman of the board of trustees for The Shade Tree, a 24-hour accessible shelter for women and children in crisis, announces the appointment of Linda Perez as executive director.
Perez brings to the job more than two decades of leadership experience in the nonprofit sector, most recently serving as executive director of St. Jude House in Crown Point, Indiana, a 24-hour shelter providing services to victims of domestic violence and sexual assault, along with their dependent children. She also served as director of guest services for Family Christian Center in Munster, Indiana.
In her role at The Shade Tree, Perez is responsible for overseeing all aspects of the organization, including development and fundraising, finances, programming, marketing, public relations and community relations and management of facility operations.
"Linda brings years of experience to The Shade Tree," Tobin said. "She well understands the needs of homeless and abused women and children and exudes an unyielding passion and commitment to help the many women and children who come to our shelter in their greatest time of need. In just a few months, Linda has already had a positive impact on our organization and the staff. We are confident in her ability to carry out The Shade Tree's mission to provide safe shelter to our clients, and ensure they receive life-changing services that promote stability, dignity and self-reliance."
Perez has often been recognized for the difference she's made in her nonprofit communities and for lending a voice to the women and children affected by domestic violence. In 2018, she was named a finalist for the Up and Coming Most Influential Women in Nonprofits by Northwest Indiana's Influential Women Association. Perez earned her MBA and a Bachelor of Science in marketing at Purdue University, Hammond, Indiana.