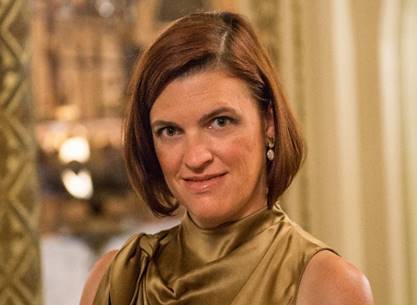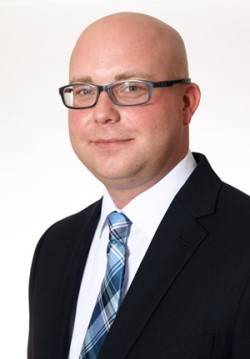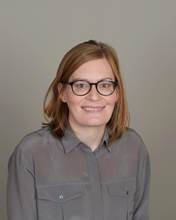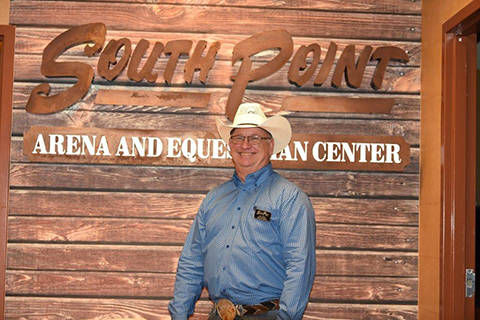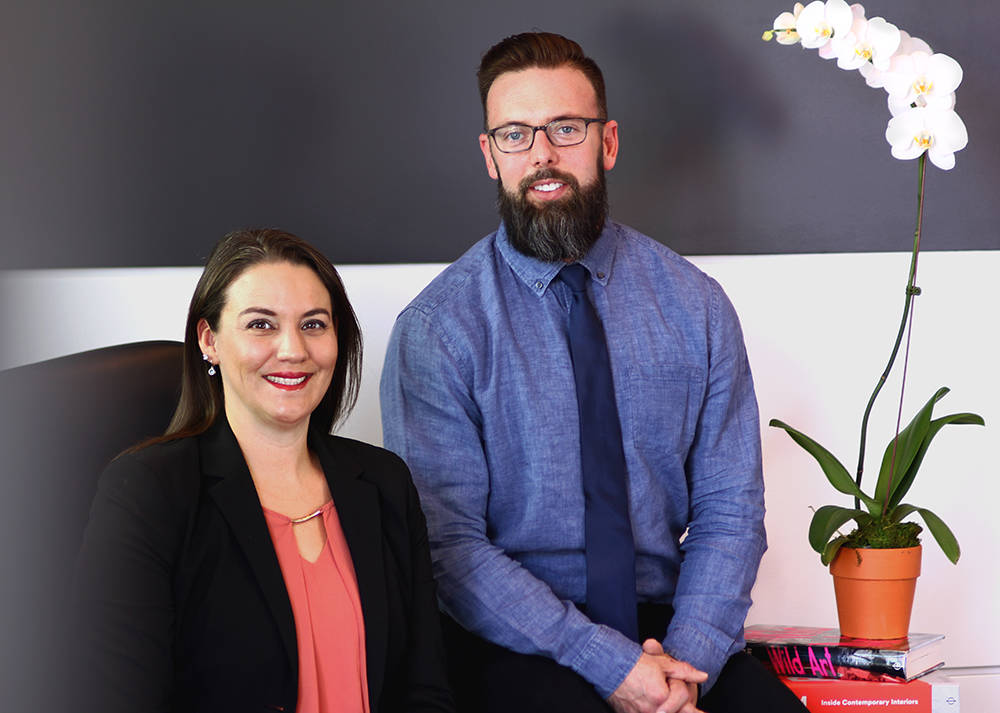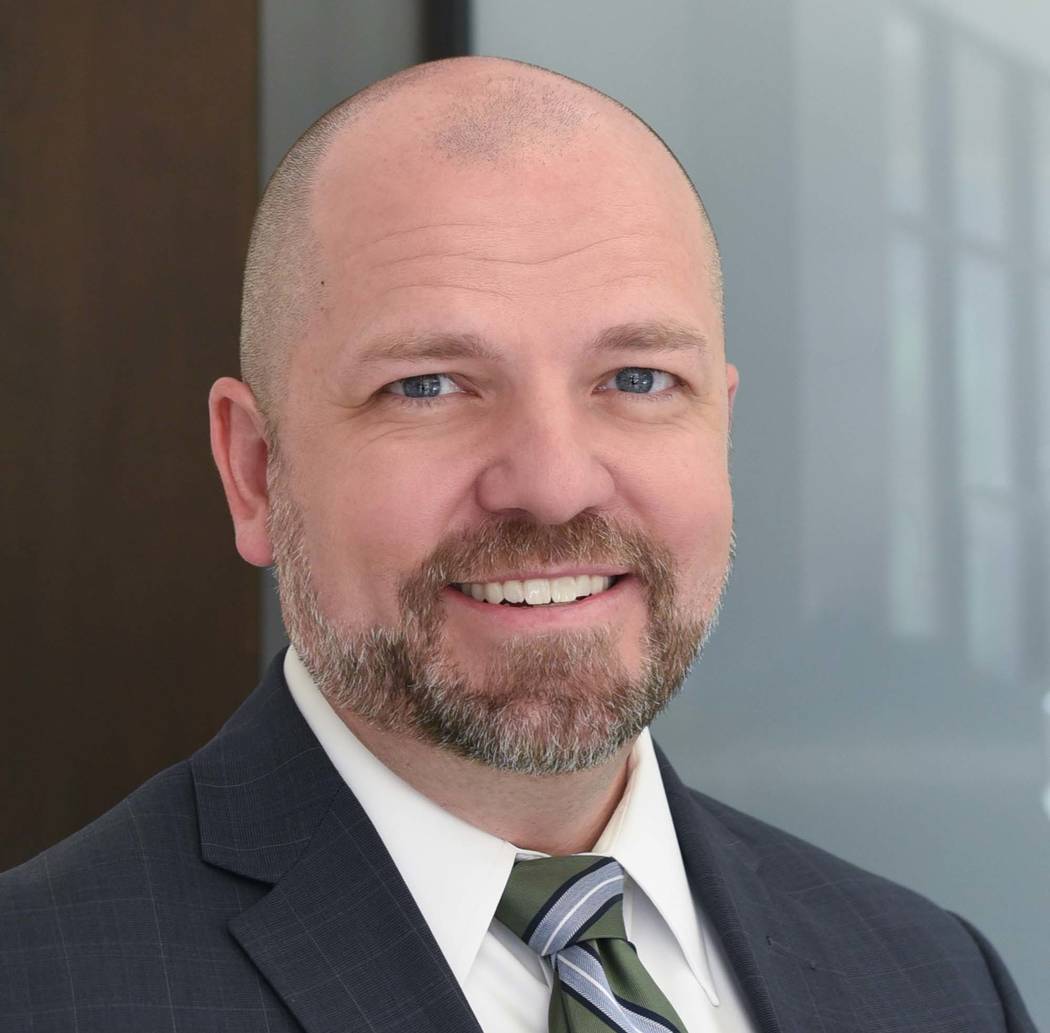 ENTERTAINMENT
The Las Vegas Philharmonic has appointed Lacey Huszcza (HOO-shuh) to executive director. Huszcza will lead the organization with executive oversight on all finance, fundraising, programming and operations for the 20-old performing arts nonprofit.
Huszcza has spent her last 13 years of professional life with the esteemed Los Angeles Chamber Orchestra (LACO). During her tenure at LACO, Huszcza was an integral team member and leader serving multiple departments and initiatives across fundraising, community outreach, patron engagement and strategic partnerships and programs. She also served as the organization's interim managing director for a period in 2015, utilizing her skill set and institutional knowledge of the organization's many facets.
In her new role with the Las Vegas Philharmonic, Huszcza will work alongside President Jeri Crawford, as well as trustees and Music Director Donato Cabrera to lead the organization into its 21st season and beyond. Huszcza's proven track record of leadership and innovation will complement the organization's legacy, while contributing an important dimension to the future for the Philharmonic.
"As we celebrate our 20th anniversary and look to the future, we remain steadfast in our commitment to serve the residents of Southern Nevada through music, culture and education," Crawford said. "Together, with our board of trustees, we recognize the opportunities for building the future of the organization and deepening the impact we have. As an industry rising star, we value the contributions that Lacey will no doubt make as we enter our third decade and are pleased to welcome her to the Las Vegas Community."
Huszcza holds an MBA from Pepperdine University's Graziado School of Business and Management in addition to two bachelor's degrees in music and communication from University of Colorado. She serves on the board for the Association of California Symphony Orchestras (ACSO), and just completed a term as vice president of the board, where she helped lead the strategic planning process for ACSO. Huszcza also served on the board for MBA Women Los Angeles from 2012-2016 (president 2013-2016; director of professional development 2012-2013). She and her husband are looking forward to relocating to Las Vegas and joining the community.
FINANCE
• Frazier & Deeter has hired Matt Heyerdahl, CPA, as its PRG director for its Las Vegas office. Heyerdahl specializes in internal audit, SOX, financial reporting and technical accounting.
After graduating from the University of Wisconsin, he moved into public accounting for auto parts and heavy machinery manufacturing, consumer products and health care clients. He has experience performing internal audits for gaming companies and technical accounting and financial reporting experience for gaming manufacturing clients.
He has a Bachelors of Business Administration in accounting and real estate and urban land economics.
• Greater Nevada Mortgage has added Adam Iniguez to its team of mortgage consultants at GNM's Las Vegas office at 8475 W. Sunset Road, Suite No. 302.
Iniguez, who has lived and worked in Southern Nevada for more than a decade, is a member of the National Association of Hispanic Real Estate Professionals and the Latin Chamber of Commerce in Las Vegas.
GNM provides mortgage lending products to assist a variety of borrowers throughout Nevada and California, from investors to first-time homebuyers, and also offers local underwriting and closing.
• Greater Commercial Lending (GCL), a wholly owned subsidiary of Greater Nevada Credit Union (GNCU), has promoted Lisa Siesennop to vice president of credit administration. Siesennop was previously GCL's senior government lending relationship manager. In her new role she is responsible for delivering on GCL's strategic objectives relative to commercial credit administration and providing senior management leadership.
Jeremy Gilpin, executive vice president of Greater Commercial Lending said: "As we've continued to grow, Lisa has helped position the organization for ongoing analysis, processing and loss prevention. Her new role as VP Credit Administration will enable her to focus on key areas for retaining and serving quality loans."
Prior to joining GCL, Siesennop worked for USDA Rural Development on business and renewable energy guaranteed lending. She has also worked at the National Renewable Energy Laboratory in Golden, Colorado, on transferring renewable energy technologies from the development phase to the commercial implementation phase. Siesennop has a Bachelor of Arts degree in English literature and an MBA in finance and accounting.
GAMING
• Larry Gimple has been named the new event manager for the South Point Arena and Equestrian Center. As a notable member of the equestrian industry, Gimple brings more than 25 years of experience in the field, most recently serving as the executive director of The Horse Park at Woodside in California for the last 11 years.
"South Point Arena and Equestrian Center is a unique and versatile facility with an assortment of events throughout the year, and we need someone that isn't a stranger to the industry or afraid to think outside the box," said Steve Stallworth, general manager of South Point Arena and Equestrian Center. "Larry is well-known among the equestrian world and offers a level of experience that is required to oversee more than 40 weeks of equestrian events in addition to the other events that our facility produces."
Throughout his career, Gimple has held board positions on many prominent associations, including The League of Agricultural & Equine Centers, Pacific Coast Quarter Horse Association, USEF and the Western Fairs Association. Gimple also served as a consultant for the San Mateo County Planning Department.
Prior to joining South Point Arena and Equestrian Center, Gimple held executive-level positions at the Majestic Valley Arena, Los Angeles Equestrian Center, Track One Events/Event Management and Orange County Fair & Expo Center. In addition, Gimple brings years of experience as a professional horse trainer and judge to the property.
As the event manager, Gimple will work closely with Stallworth and Director of Operations David Russo, while overseeing the day-to-day event management of the equestrian facility.
MARKETING
MassMedia Corporate Communications, an advertising, marketing and public relations firm in Nevada, announced today the appointment of two new partners to the agency's leadership team. Lisa Montague and Casey Floyd have joined current partners Georgeann Pizzi, who was named partner in 2016, and Paula Yakubik, owner and managing partner at MassMedia. Both Montague and Floyd have demonstrated commitment to driving growth and innovation at the agency.
"Lisa and Casey's leadership and marketing expertise has been instrumental to the recent growth of MassMedia," Paula Yakubik said. "Their dedication to our clients, our business and our employees is unmatched and I am proud to have them as my partners. I look forward to working together to continue MassMedia's trajectory of growth and delivering innovative, integrated marketing solutions that help drive our clients' businesses forward."
Montague joined MassMedia in 2014 and serves as vice president of operations and media. She brings more than a decade of advertising experience to the agency where she oversees all media planning, negotiating, buying, post-buy analysis, make-good and reconciliations for MassMedia's clients. Under her leadership, clients receive the highest value for their media investment. Most recently, Montague was honored with a "40 Under 40" award by Vegas Inc magazine.
Floyd joined MassMedia in 2015 and serves as vice president of integrated marketing. He has a passion for creative and emerging platforms and serves as a leader for all digital initiatives at the agency. From concept and execution to post-evaluation analysis and optimization, Floyd drives excellence and results for clients.
REAL ESTATE
• Nevada Association Services Inc. has named Cameron Clark as its president. The company is a provider of collection services for community associations.
Clark, who had been NAS' vice president of business development, has more than a dozen years of experience working with Nevada community associations.
At Nevada Association Services, Clark uses presentations, workshops and board meetings to educate board members and community managers about recovering delinquent assessments and violation fines. He also oversees operations for NAS' office and office team.
Clark, who graduated with honors from Southern Utah University with a Bachelor of Science in communication, is a member of the Community Associations Institute. He also maintains the designation of a Nevada Educated Business Partner with the Community Associations Institute, a Falls Church, Virginia-based trade group with more than 60 U.S. chapters.
Clark has held memberships in the Nevada Association of Community Managers, the Las Vegas High-Rise & Condominium Association, the Builders Association of Northern Nevada, the Clark County Bar Association and the Southern Nevada Home Builders Association. He's also written several books, including "Better Business Development Now."
• Southern Nevada Home Builders Association has hired Taylor Booth as an administrative assistant. She will be assisting the association in all day-to-day operations.
Taylor was born and raised in Las Vegas. Before starting with SNHBA, Taylor gained industry experience at WestCor and also volunteered at the Construction Financial Management Association.