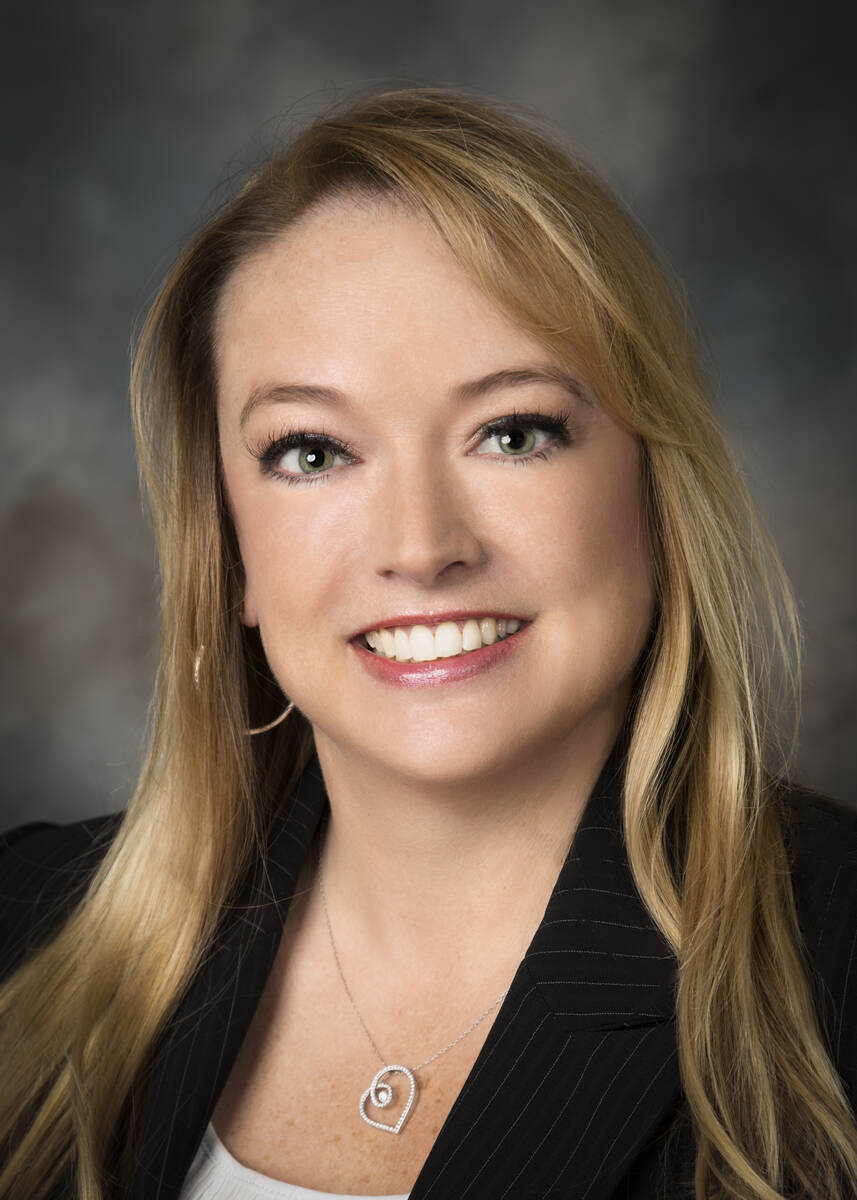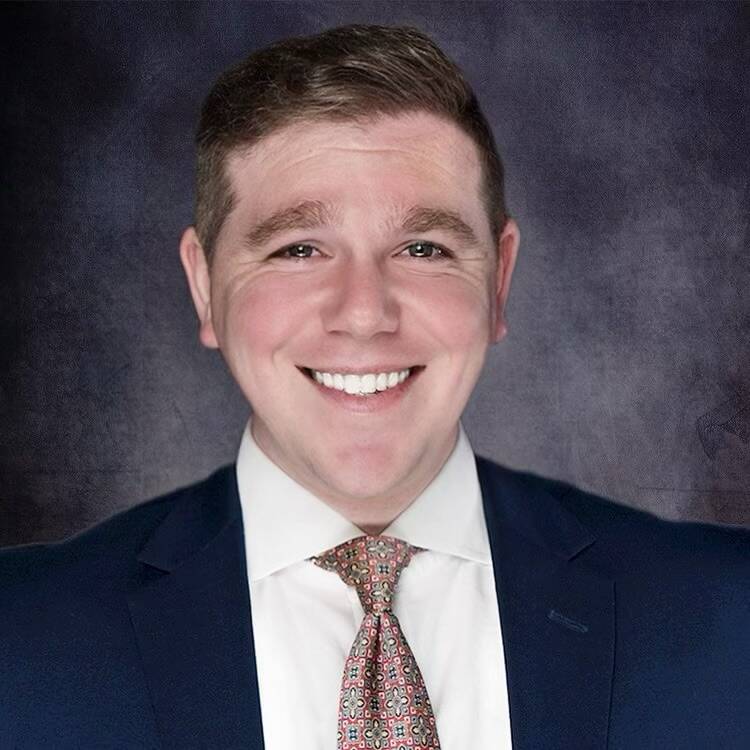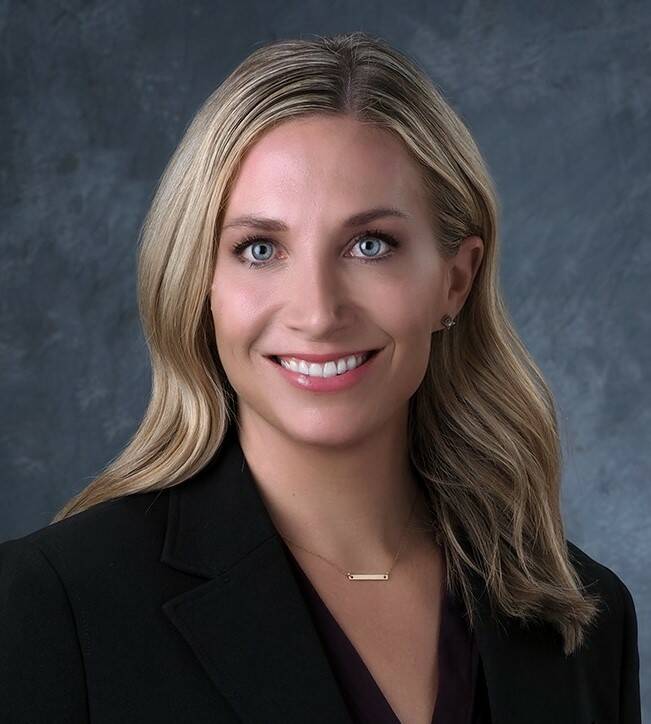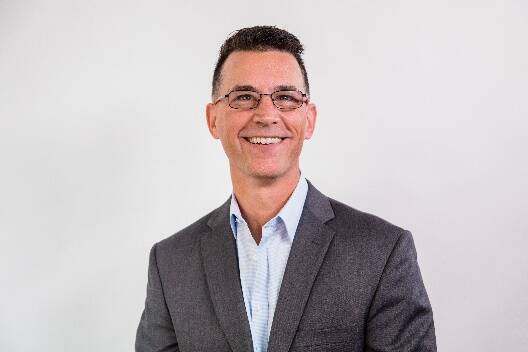 HEALTH CARE
• Southwest Medical has added new health care providers to help meet the growing need for health services in the Las Vegas community:
— Shanna McManus, APRN, joins Southwest Medical's Eastern Healthcare Center location (4475 S. Eastern Ave.) and specializes in adult medicine.
— Eric Lee, MD, joins Southwest Medical (2716 N. Tenaya Way) and specializes as a hospitalist.
— Donald Todd Swain, DO, joins Southwest Medical (2716 N. Tenaya Way) and specializes in adult medicine.
— Jennifer Leake, APRN, joins Southwest Medical's Eastern Healthcare Center location (8655 S. Eastern Ave.), specializing in palliative care.
LAW
• Law firm Howard & Howard welcomed Joanna M. Myers to its intellectual property group in Las Vegas. Myers is a well-rounded attorney, practicing in many facets of intellectual property matters, entertainment and IP litigation. She counsels her clients on various intellectual property issues, including trademark development, protection, licensing and enforcement, trade dress, copyright and trade secret protection, brand consistency, rights of publicity and entertainment-related agreements. She also regularly advises clients on defamation claims and best practices in internet and technology-related matters, such as domain name disputes, software and copyright licenses, and data privacy compliance.
Prior to starting her legal career, Myers managed family and small businesses. With her complex understanding of the law and experience with business management, she offers her clients expert, strategic advice when approaching all IP matters. As a litigator, Myers has negotiated hundreds of resolutions for trademark, copyright, rights of publicity and defamation disputes.
"We are thrilled to have Joanna join our growing team. Her incredible experiences in both the business and legal markets make her an invaluable asset to the firm and our clients," said Dan Chojnowski, chair of the firm's intellectual property practice group.
Outside the office, Myers is an adjunct professor at the William S. Boyd School of Law, where she teaches advanced level trademark courses.
• Holley Driggs Ltd. (Holley Driggs) announces the appointment of attorney Eli Y Bergida, recent graduate of the University of Nevada William S. Boyd School of Law. He advises clients on a variety of transactional legal matters, including real estate acquisition, disposition and development, secured transactions and formation and structuring of entities.
Prior to his law career, he studied corporate finance and worked in the construction insurance and real estate acquisition industries in New York City. He then served as a judicial intern to the Hon. Kent J. Dawson for the U.S. District Court of Nevada in Las Vegas, a legal extern to the University Medical Center of Southern Nevada, Office of General Counsel and as a summer associate and law clerk for Holley Driggs prior to being hired by the firm as a business and real property attorney.
Bergida is a strong advocate for education of future lawyers in Nevada. Notably, Bergida has served as junior staffer and articles editor for the Nevada Law Journal, note taker for law students with disabilities and treasurer for the Jewish Law Student Association, while in law school.
NONPROFIT
• The Henderson Chamber of Commerce welcomed Emily Osterberg as the director of government affairs. In this role, Osterberg will oversee the chamber's federal, state and local advocacy efforts, monitor policy that affects the business community and continue to grow HCC's Government Affairs program to help businesses throughout the Henderson community and beyond.
"Emily is a welcomed addition to the chamber and we are excited to continue advocating for our members at every level of government throughout the state of Nevada," said Scott Muelrath, president and CEO of the Henderson Chamber of Commerce. "Emily's extensive experience in government affairs could not be a better fit for the chamber and we look forward to having her grow in our organization."
With more than a decade of experience in government affairs and public policy, Osterberg previously was the public relations manager of the Orange County Sheriff's Department, as well as a senior account executive for a political fundraiser.
Osterberg's extensive experience includes her role as the director of government affairs at the Apartment Association of Orange County, where she established relationships with council members in 34 cities throughout Orange County along with legislators at both the state and federal levels. She oversaw the political action committees and assisted in candidate endorsements. She has been a Henderson resident since 2016 and looks forward to her return to government affairs for years to come.
POLITICAL CONSULTING
• Political strategy and media firm McShane LLC announced the hiring of a new CEO, former House candidate Samuel "Sam" Peters.
McShane founder and principal Rory McShane stated, "In 2020, we beat Sam Peters in the Republican primary for Nevada's 4th. Last year, Sam decided to run for Congress again and hired our team. Sam won his primary this time and ran one of the country's best campaigns, outperforming candidates in much more Republican districts. In the two years I served as his lead consultant, I saw not only one of the hardest-working candidates I've ever met but also a man of integrity who truly believes in conservative principles. I also learned more about Sam's background as an executive and entrepreneur who started and grew multiple successful businesses and his leadership as a decorated military officer. When the time came for a CEO — the choice for me was clear, Sam Peters."
McShane, the company's founder, will continue to serve as the company's president.
TECHNOLOGY
• UrVenue, pioneer of hospitality industry's first official Property Experience Management System, named Mark Pierce vice president of finance. With more than 25 years of progressive finance and accounting experience in both the public and private sectors, Pierce is tasked with increasing profit margins and managing cash flow for the rapidly growing technology company that monetizes experienced-based inventory outside of rooms via its newly launched UV Enterprise solution.
Prior to joining UrVenue Pierce held executive and senior level accounting and finance positions in the technology, cannabis, manufacturing and restaurant industries. His reputation for building world-class teams and overseeing financial activities will help keep UrVenue on the fast-track for profitability and ongoing technology development.
"Mark's background in finance and capital markets will help spearhead our growth and make an immediate impact as we navigate our future plans," said Deron Pearson, UrVenue CEO. "I know firsthand that Mark will provide strong leadership, as he was a core member of my executive team for 10 years at a prior successful organization. He is an excellent addition to the team."