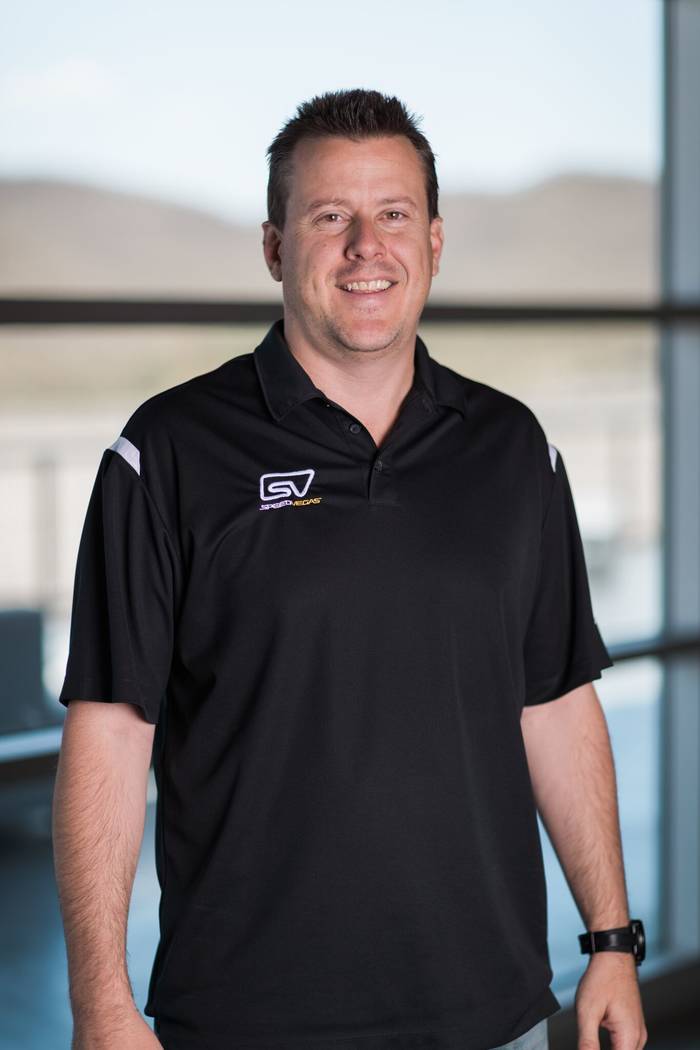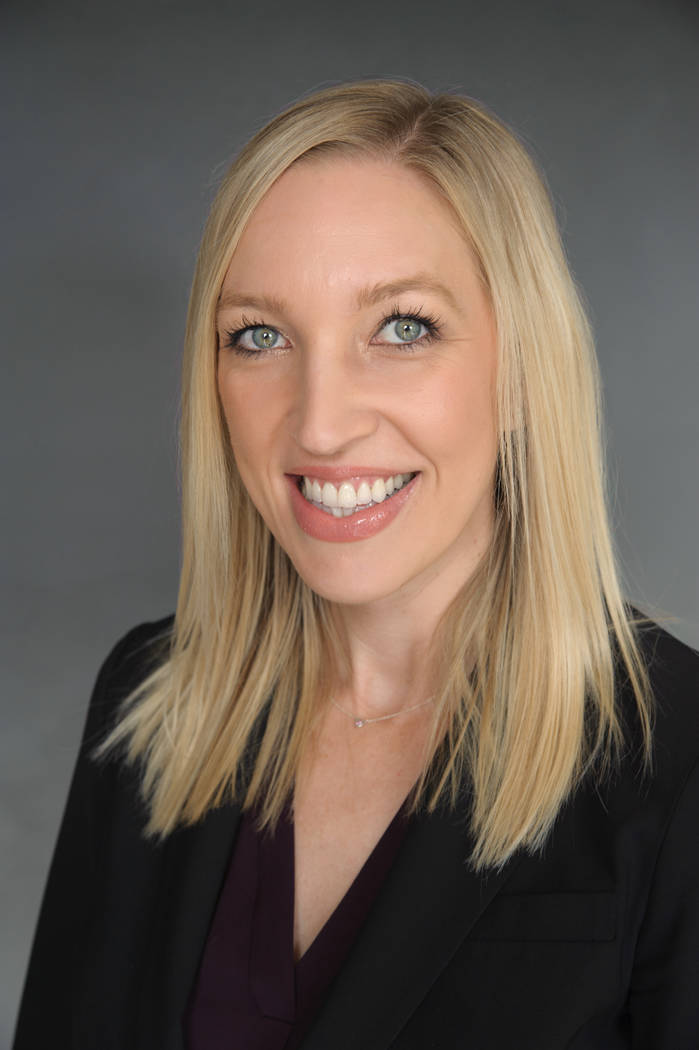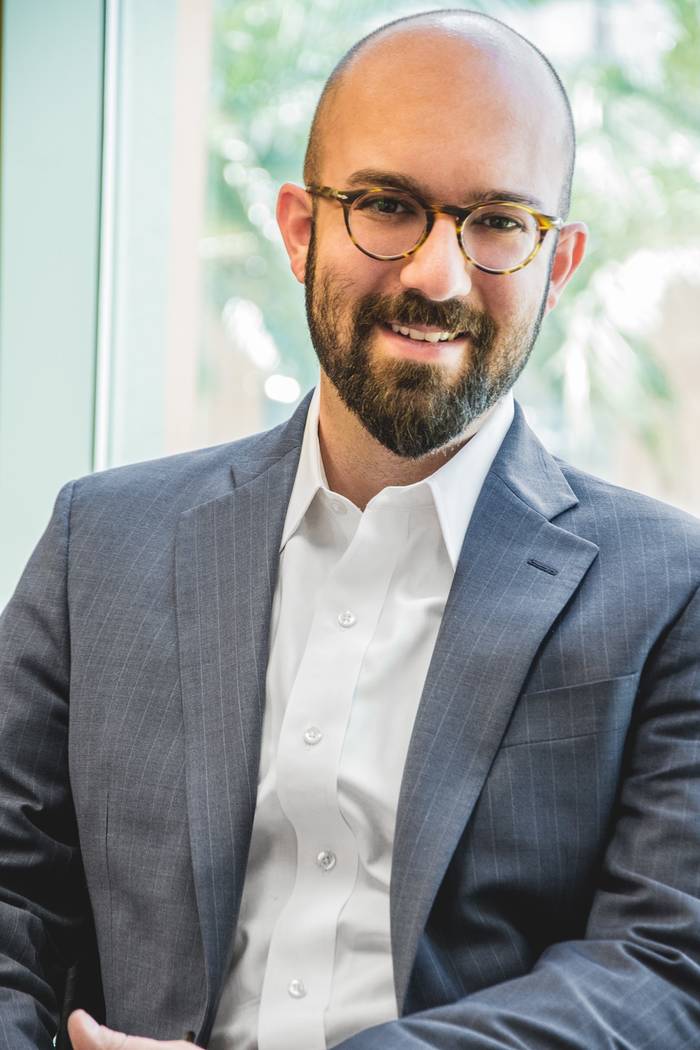 ENTERTAINMENT
SpeedVegas, the one-of-a-kind supercar driving experience, is proud to announce Johnny McMahon has been named president and chief operating officer. Since joining the SpeedVegas team in 2017, McMahon has overseen all aspects of the track and operations, helping guide the company to one of its strongest quarters to date.
Originally hailing from the Midwest, McMahon has had an impressive career in the hospitality industry that has spanned more than two decades. After attending Concordia College in Moorhead, Minnesota, McMahon began his hospitality career at the age of 21, and has held executive positions up and down the famed Las Vegas Strip. When he's not at SpeedVegas, McMahon can typically be found playing golf, enjoying sports activities and events with friends or, as an avid traveler, plotting his next travel adventure.
Located at 14200 S. Las Vegas Blvd.,SpeedVegas offers seven supercar driving experiences, including War of the Worlds, American Muscle Showdown, Drift Experience, Raging Bull, Italian Faceoff and Battle of Legends and the all-new Thrill and Chill package, perfect for large groups of adrenaline seekers.
FINANCE
In April, Nevada State Bank will open a new branch in Downtown Summerlin, and has selected Robert Arnal as vice president, branch manager for the new location. The addition of this new branch allows the bank to make additional changes, further strengthening the branch management team, with Jacquelyn Trevena, vice president; and Lela Clark, assistant vice president, being selected for new roles.
Arnal joined the bank in 2016, showing a passion for business development while managing The Lakes branch. He brings with him eight years of experience directly related to opening and managing new branches in the Las Vegas area. He has 20 years of retail banking experience.
"His energy and knowledge will serve him well as he leads the new Summerlin team," said Craig Kirkland, executive vice president/director of retail banking at Nevada State Bank.
Trevena will be transitioning to branch manager at The Lakes. She has been with Nevada State Bank for eight years, most recently serving as branch manager at the Mountain's Edge branch. She brings 15 years of retail banking experience and was selected to manage two branches during a transition period, bringing leadership and stability to both offices.
Kirkland said Trevena "takes immense pride in mentoring her colleagues and developing their talents to achieve their career aspirations and is a natural fit for The Lakes branch."
Clark has been named the new branch manager for the Mountain's Edge branch. She has more than 10 years of retail banking experience. She began working at Nevada State Bank in 2010, and has been promoted through the branch positions of professional banker, new accounts banker, financial services supervisor and branch customer service manager. Clark is a graduate of the Nevada State Bank Management Trainee Program and has a degree in business management from Western Governors University.
LEGAL
Las Vegas law firm Bailey Kennedy LLP is has announced that Andrea Champion has joined the firm as an associate attorney. Champion practices primarily in complex civil litigation, class action litigation and appellate advocacy, including disputes involving commercial and corporate law, business torts and partnerships. She also represents clients in matters involving employment disputes, including discrimination claims and wrongful termination claims.
Prior to joining Bailey Kennedy, Champion worked as an associate attorney at another local law firm. Champion earned her Juris Doctorate degree from Northwestern University School of Law, and she is a licensed in Nevada and Illinois. She is a member of the State Bar of Nevada, State Bar of Illinois and Clark County Bar Association. She has provided pro bono services in conjunction with the Legal Aid Center of Southern Nevada (Children's Attorneys Project and Federal Pro Bono Project). In 2017, she was named to the Nevada Legal Elite list by Nevada Business magazine.
"Andrea (Andi) joins a practice that thrives on achieving the best possible outcome for its clients," said John Bailey, founder and managing partner of Bailey Kennedy. "Andi's experience in commercial litigation, class actions, and labor and employment law is a welcome addition to our firm, and we look forward to her continued growth and success."
NONPROFIT
The board of directors of the Downtown Vegas Alliance, a member-driven nonprofit organization committed to creating an attractive, vibrant, diverse and sustainable downtown Las Vegas, is pleased to announce the appointment of Michael Vannozzi as executive director.
Vannozzi comes to the role with an extensive leadership background in public policy, public affairs, strategic planning and communications in a career that includes the office of retired U.S. Sen. Harry Reid; the Las Vegas Global Economic Alliance; and TSC2 Group, a strategic planning firm with a roster of private and public clients.
"Michael Vannozzi brings terrific passion and commitment to bettering downtown Las Vegas, and we are confident his consummate professionalism and leadership will benefit not only our members, but the entire downtown community," said Jonathan Ullman, board chair of the Downtown Vegas Alliance and CEO of The Mob Museum. "Michael is spearheading the planning of our next Successes and Insights community forum, which focuses on homelessness — a topic that is profoundly important to a great many of us here in Southern Nevada."
The Alliance was formed in 2008 and has since grown to more than 70 diverse members including those who are new to downtown, along with those who have done business downtown for decades. Membership includes representatives from a variety of entities, including companies and firms of all sizes, local and national businesses, local governments and public agencies and area nonprofits.
The Southern Nevada Bicycle Coalition, an all volunteer nonprofit working to keep people who ride bikes safe while growing their community, announces the appointment of its 2018 board of directors and executive committee. Board members and officers serving a one-year term include Keely Brooks, president; Rick Skipton, vice-president; Gina Waymire, treasurer; and Traci Traasdahl, secretary.
SNVBC's board of directors that works in an advisory capacity for one year includes: Chris Armstrong, vice president of development for Olympia Cos.; Scott Black, councilman Ward Three for the city of North Las Vegas; Scott Jarvis, bicycle program manager and project engineer for the city of Henderson; Jacob Snow, principal at JA Barrett Co. and former city manager for the city of Henderson; and Lance Wilson, leadership consultant.
SNVBC encourages bike riding for individuals of all ages and aspires to bring bicycle events and tourism to Southern Nevada. It is the voice for people who ride bikes, advocating for a more bike-friendly community working with community leaders to develop policies and infrastructure, supporting stricter penalties for cited individuals involved in a collision with a cyclist, and partnering with law enforcement to educate the public on safe driving and biking.
Some of SNVBC's most recent achievements include its influence in the county's decision to apply to become a bicycle-friendly community, the state's decision to change the rumble strip design making State Route 160 safer for riders and drivers, spearheading the More Space! Keep it Safe, Nevada initiative to educate the public of Nevada's 3-feet law (NRS 484B.280), which states that motorists must give at least 3 feet of space when passing a bicyclist, and pushed to get the Las Vegas Metropolitan Police Department the only device in the state of Nevada that can measure motorists who break the 3-feet law.
According to the National Highway Transportation Administration. Las Vegas ranks third out of 32 U.S. metropolitan cities regarding bicyclist fatalities per capita. While highway car accidents decreased across the nation last year, bicyclist accidents increased, reaching 840 bicyclists deaths, the highest number in 25 years.
The Las Vegas Global Economic Alliance introduced its board of directors known as the LVGEA 50. The largest business board in Nevada, the LVGEA 50 is made up of an impressive group of public and private sector leaders, dedicated to driving Southern Nevada's community and economic development efforts in order to strengthen the region, create new jobs and spur capital investment.
"We believe it takes a team of passionate and dedicated leaders to grow our regional economy," said LVGEA President and CEO Jonas Peterson. "We are blessed to have 50 of the most talented and influential leaders in Southern Nevada working together to advance our economic development mission."
From improving Nevada's operating environment for business to creating high-quality jobs that diversify the economy, the LVGEA 50 is working to strengthen the Southern Nevada community for years to come.
"The LVGEA 50 provides a forum for different groups to meet, discuss and debate public policy," said Chairman John Delikankis, partner at Snell & Wilmer LLC. "The goal is to forge consensus as to what business people and municipal leaders at the local level believe is best for Southern Nevada's economic future."
The LVGEA 50 operates on public guiding principles that are forward-looking and designed to foster an inclusive conversation that generates practical solutions to move the region and state forward. Its members work together to address the most impactful policy issues facing the economy. The board is also driven by an action plan and comprehensive economic development strategy that have supported the creation of new jobs and billions in economic impact for Southern Nevada.
The LVGEA 50 is represented by the following companies and organizations:
• Bailey Kennedy LLP
• Bank of Nevada
• Barclaycard US
• Barrick Gold USA
• Caesars Entertainment
• CenturyLink
• City of Boulder City
• City of Henderson
• City of Las Vegas
• City of Mesquite
• City of North Las Vegas
• College of Southern Nevada
• Clark County
• Cox Communications
• Desert Research Institute
• Dignity Health – St. Rose Dominican Hospitals
• Eastridge Workforce Solutions
• Green Valley Grocery
• Greenberg Traurig, LLP
• Holland & Hart LLP
• Lewis Management Corp.
• Manpower
• Marnell Properties, LLC
• Martin-Harris Construction
• MGM Resorts International
• Mission Support and Test Services LLC
• Nevada State Bank
• Nevada State College
• Nevada System of Higher Education
• NV Energy
• OS National — NV
• Republic Services
• Snell & Wilmer LLP
• Sun Commercial Real Estate Inc.
• Switch
• The Howard Hughes Corp.
• The Penta Building Group
• Touro University
• Toyota Financial Savings Bank
• U.S. Bank
• UnitedHealthcare Nevada
• University of Nevada, Las Vegas
• Velstand Investments, LLC
• Flexential
• Wells Fargo Bank, N.A.
• WGU Nevada