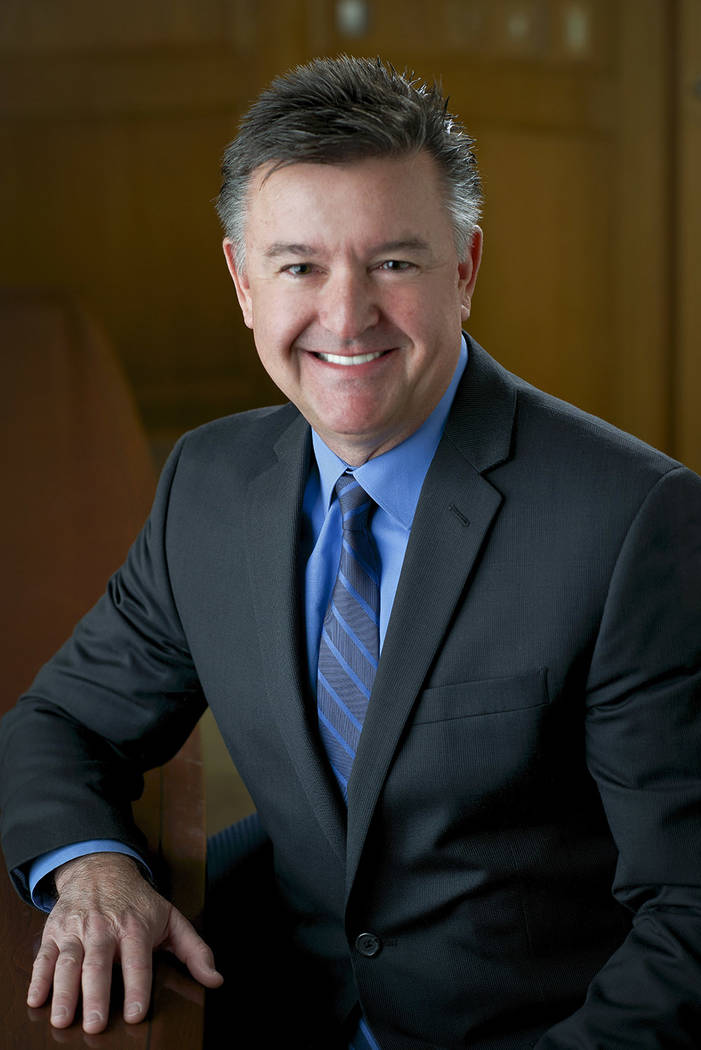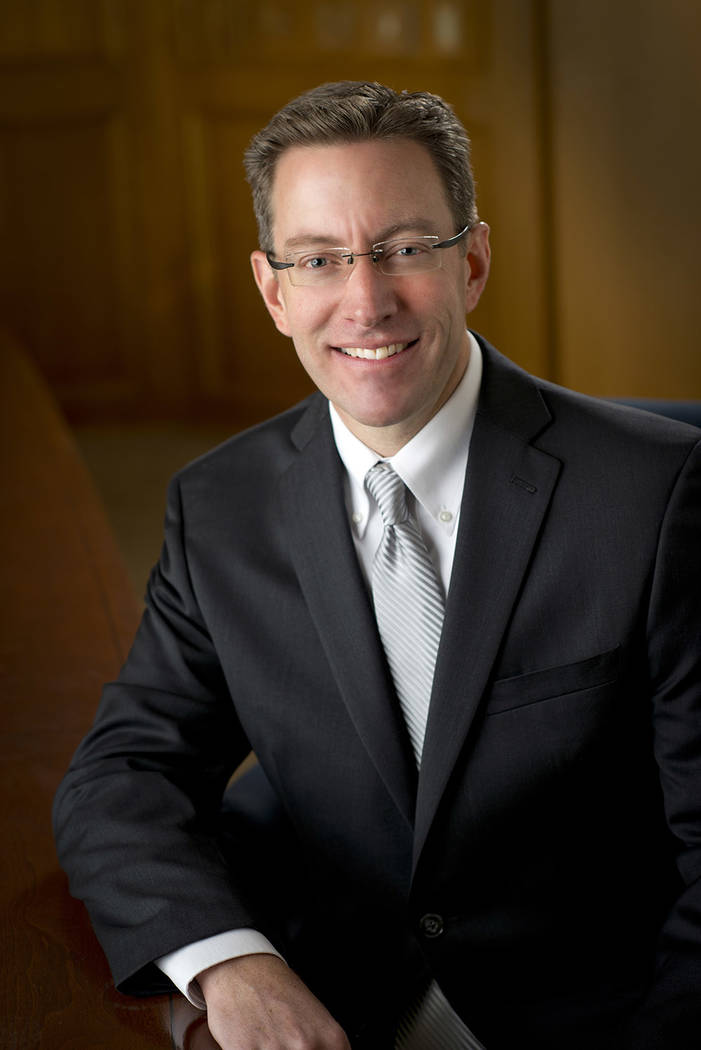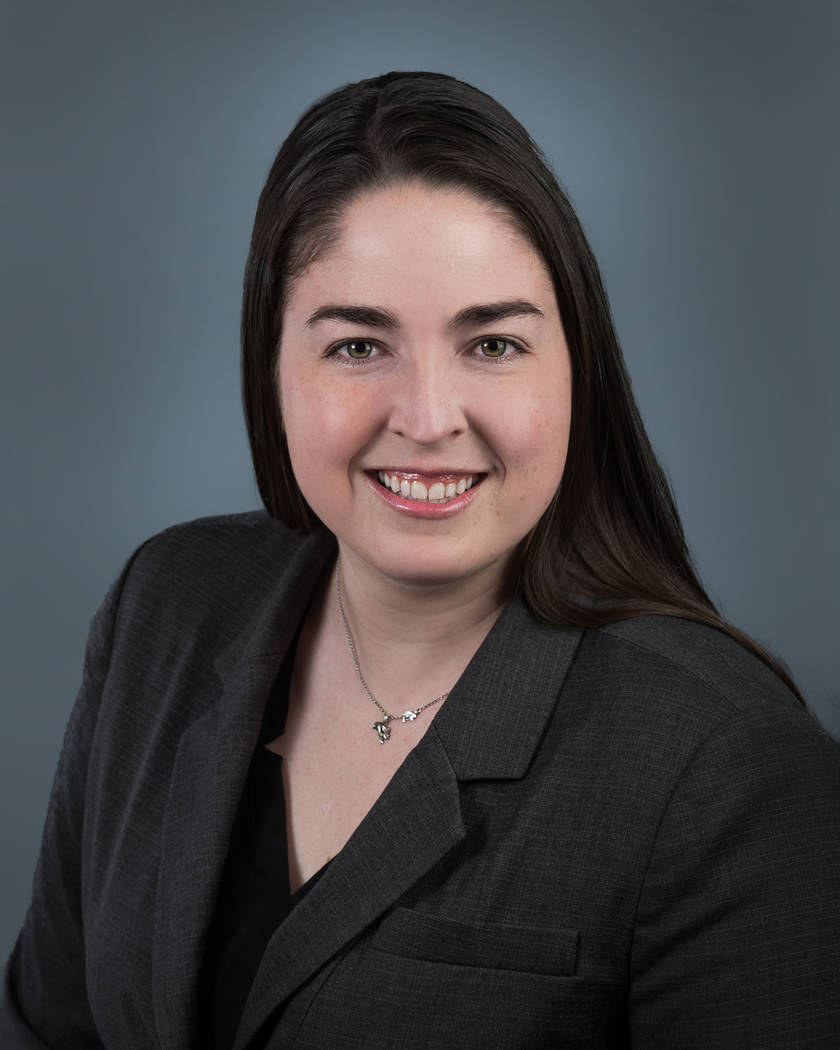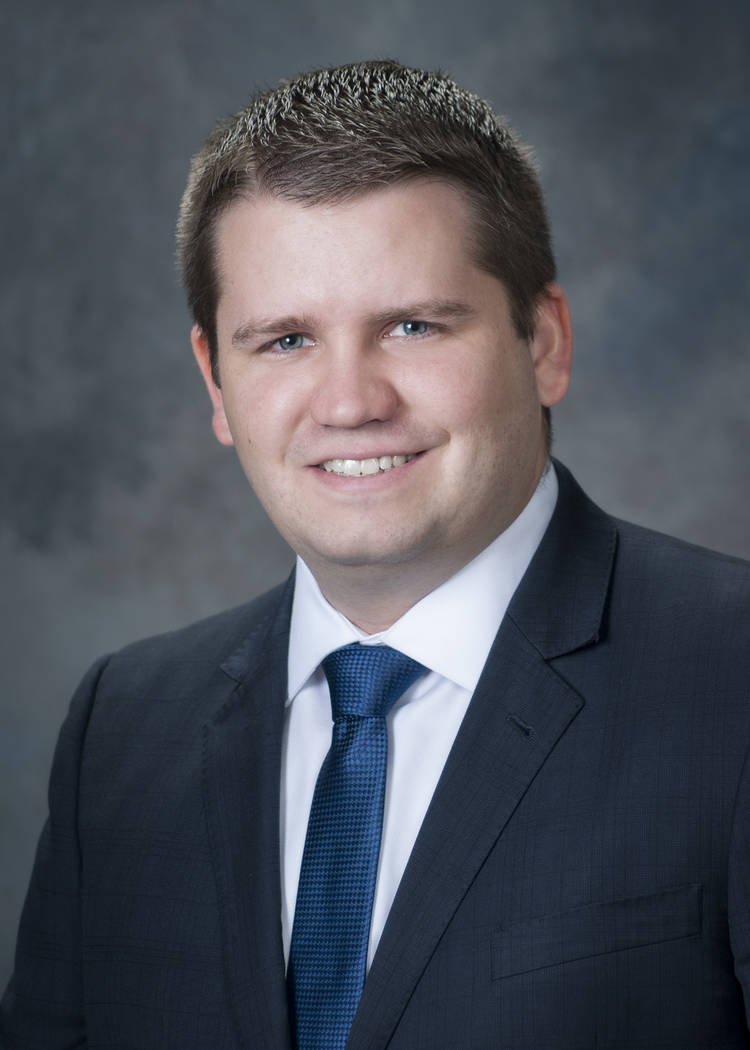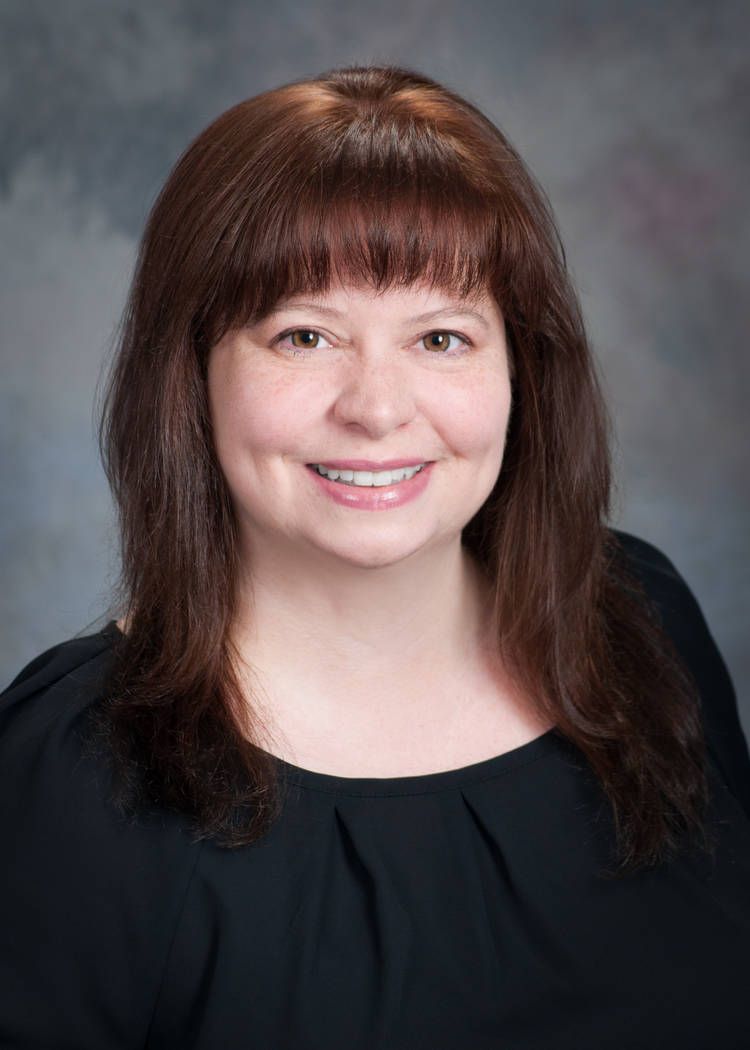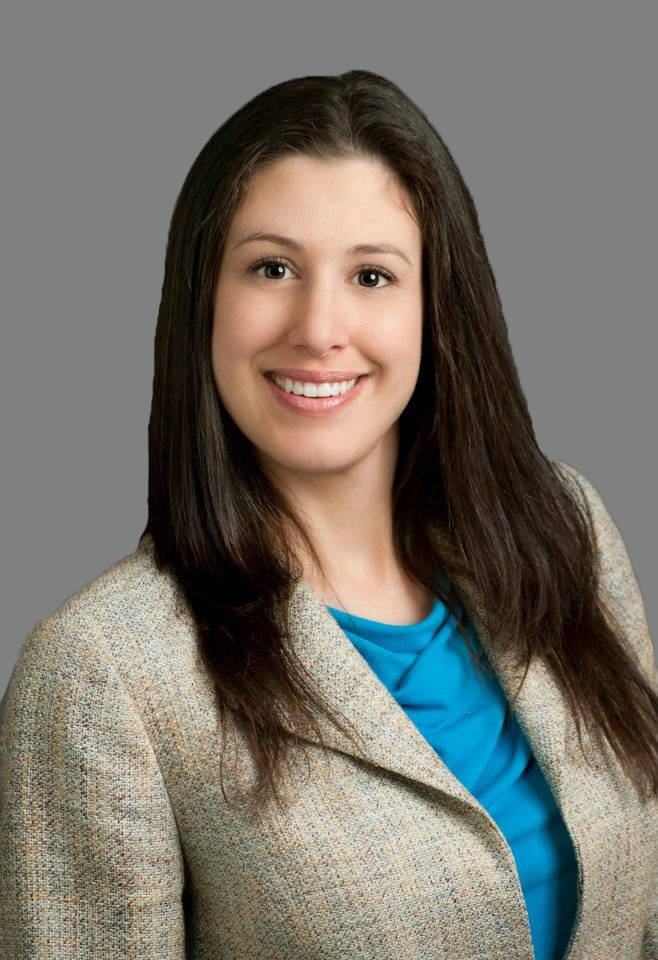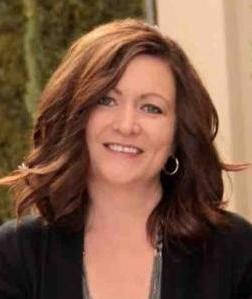 EDUCATION
The UNLV William S. Boyd School of Law announced today that Mary Beth Beazley has joined the UNLV Law faculty as professor of law in its nationally ranked legal writing program. Regarded as one of the nation's foremost scholars in writing and analysis, Beazley has taught for nearly 35 years and has held several leadership positions in legal education. She also has received numerous awards for her teaching, scholarship and service.
A graduate of Notre Dame Law School, Mary Beth Beazley is the author of the widely used textbook "A Practical Guide to Appellate Advocacy," now in its fourth edition. She has published numerous articles, including "Ballot Design as Fail-Safe: An Ounce of Prevention is Worth a Pound of Litigation," and has also authored a chapter in the Carolina Academic Press publication: "The Law and Harry Potter." Her current scholarship focuses on behavioral aspects of legal writing and legal reading, and on the impact digital platforms have on cognitive aspects of legal reading.
"Mary Beth Beazley is a wonderful addition to our law school faculty," said Daniel W. Hamilton, dean of the UNLV Boyd School of Law. "Her scholarship and her leadership have made major contributions to the field of legal writing. We are delighted to have her as part of our national-recognized program."
Professor Beazley comes to UNLV from The Ohio State University Moritz College of Law. Previously, she taught at Vermont Law School and at the University of Toledo College of Law. Outside of the classroom, Professor Beazley served as the president of the Legal Writing Institute from 1998-2000 and of the Association of Legal Writing Directors from 2009-2010. From 2005-2009, she was the chair of the American Bar Association's Communications Skills Committee. She also has been a member of the American Association of Law Schools Curriculum Committee. Professor Beazley served for two years as an Assistant Attorney General for the State of Ohio.
Her contributions to legal writing have been recognized with the field's top honors. In July of 2017, Professor Beazley received the Marjorie Rombauer Award from the Association of Legal Writing Directors. This award has been given only twice since it was established: to Mary Lawrence in 2000 and to Laurel Currie Oates in 2009. She has also received the Burton Award for Outstanding Contributions to Legal Writing Education in 2008. In 2006, Professor Beazley received the Thomas F. Blackwell Award, presented jointly by the Legal Writing Institute and the Association of Legal Writing Directors.
HEALTH CARE
Desert Breeze Dental has hired Dr. Michelle Farnoush as a full-time dentist. Farnoush started her career as a dental assistant and has been in the field of dentistry since 2010. She is now licensed and practicing after receiving a Bachelor of Science in kinesiology from McGill University (Quebec, Canada), dual graduate degrees from Harvard University and Columbia University, and a Doctor of Dental Medicine degree from the University of Nevada, Las Vegas.
Farnoush is an Affiliate Associate Fellow of the American Academy of Implant Dentistry and just recently completed a 300-hour implant course over 10 weekend modules. She is a member of the American Academy of Cosmetic Dentistry, the Southern Nevada Dental Society, the American Dental Association, the National Dentist Association and the Pre-Fellowship stage of the Academy of General Dentistry.
Desert Breeze Dental was founded by Dr. Paul VreNon. DBD services include dental implants, porcelain veneers, dentures, root canal therapy, teeth whitening, bridges, tooth-colored restorations and oral sedation.
LAW
R. Gardner Jolley and William R. Urga, founding partners of a Las Vegas-based law firm, have added Brian E. Holthus and L. Christopher Rose as named partners at the firm, which is now called Jolley Urga Woodbury Holthus & Rose. Additionally, the firm has relocated its offices to new space in Tivoli Village at 330 S. Rampart Blvd., Suite 380. Its new website can be accessed at www.juwlaw.com.
"We have a lot of positive changes taking place, and we are excited about our new location," Urga said. "Our goals have always been and still are to create a premier work environment and provide competent and professional legal services to our clients."
Jolly Urga Woodbury Holthus & Rose law firm focuses on civil and business litigation, banking, real estate litigation, real estate transactions, commercial transactions, trusts, wills, estate planning, probate, marijuana law, personal injury, bankruptcy and gaming. The
firm was established in 1974 and has offices in Las Vegas and Boulder City.
Solomon Dwiggins & Freer, a Las Vegas-based boutique law firm dedicated to trust and estate litigation, have announced Tess E. Johnson has joined the firm as an associate. She will focus primarily on estate planning, and trust and civil litigation.
"We're honored to have Tess on our team," said Dana Dwiggins, the firm's managing partner. "She brings a strong background in litigation that will be an asset to our firm and our clients."
Prior to joining the firm, Johnson was an associate attorney at Enenstein Ribakoff LaVina & Pham where she represented the Las Vegas Metropolitan Police Department in defense of civil rights and personal injury litigation. Johnson also has defended corporate entities in personal injury and insurance coverage litigation.
She began her career as a law clerk at the Chapman Law Firm in Las Vegas, where she researched legal issues focusing on eminent domain law.
A native Las Vegan, Johnson graduated from the William S. Boyd School of Law at the University of Nevada, Las Vegas in 2014. During law school, she was a licensed student Attorney at the Thomas & Mack Legal Clinic, where she assisted clients on various immigration matters, and represented clients in Immigration Court.
Johnson is a graduate of Vassar College in Poughkeepsie, New York, where she earned a Bachelor of Arts in history and Russian studies in May 2010. Earlier this year, Johnson was selected to the 2017 Mountain States Super Lawyers Rising Stars list.
REAL ESTATE
Sun Commercial Real Estate Inc. has promoted Timothy Erickson to senior associate to its Las Vegas office. He has a strong math background and great strategy ideas to help his clients achieve their goals.
"We are happy to promote Timothy to senior associate as we see the value he brings to his clients and our team," said Cassie Catania-Hsu, managing director.
The company also added Debbie German as an associate. She has an extensive residential real estate career and has decided to transition into commercial real estate. She has been a licensed real estate agent in Nevada for more than 17 years and was licensed in Arizona for over 7 years.
Sun Commercial Real Estate also hired Anders Graciano as senior associate to its local office. Born and raised in Denmark, Scandinavia, Gracianohas an extensive background in international finance and information technology.
"The addition of Anders Graciano is a great compliment to our brokerage team. His strong financial background will match well with analyzing properties," Catania- Hsu said.
Newmark Knight Frank (NKF) announces the addition of Meaghan Levy, CPM, CCIM, as director of management services to its Las Vegas office. Levy, a 20-year veteran of commercial real estate and asset service delivery in the Las Vegas market, brings a successful track record of generating and maintaining maximum profitability, and a strong emphasis on the integration of a variety of service lines for new business development and market share growth.
"Meaghan joining NKF is a defining win for our firm," said NKF Las Vegas Managing Director Mike Tabeek, SIOR, CCIM. "Her proven track record of market leadership and business development will facilitate the growth of NKF's property management division into a leading position in Southern Nevada. NKF is successfully growing our service platform and delivery with the addition of well-respected market leaders like Meaghan."
Levy joined NKF from Gatski Commercial, where she was vice president of property management. Throughout most of her career, she was director of asset services at CBRE. As director of management services for NKF, Levy is responsible for oversight of the company's third-party asset management portfolio, encompassing more than 1.5 million square feet of commercial real estate.
Wayne and Catherine Laska, principals of StoryBook Homes, announced that longtime industry executive Janet Love has accepted the position of president of homebuilding operations at the company.
"We are thrilled to have someone of Janet's expertise and knowledge of homebuilding join our great team at StoryBook Homes," the Laskas stated in the announcement. "Janet has an outstanding reputation and people skills, which will take us to the next stage of the company's future."
Love comes to StoryBook from KB Home with more than 15 years of experience. Most recently, she was purchasing director, and led a team to strategically source supplies, while managing costs, quality and schedules.
She spent more than 10 years working on land feasibility, entitlement and development issues. She is an active member of the Southern Nevada Home Builders Association, serving as second vice president and chairperson of the association's Community Planning and Infrastructure Committee. Also, she has assisted the association on important industry issues, such as codes.
She serves on the board of directors of the association's official charity, HomeAid Southern Nevada.