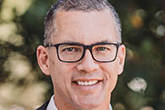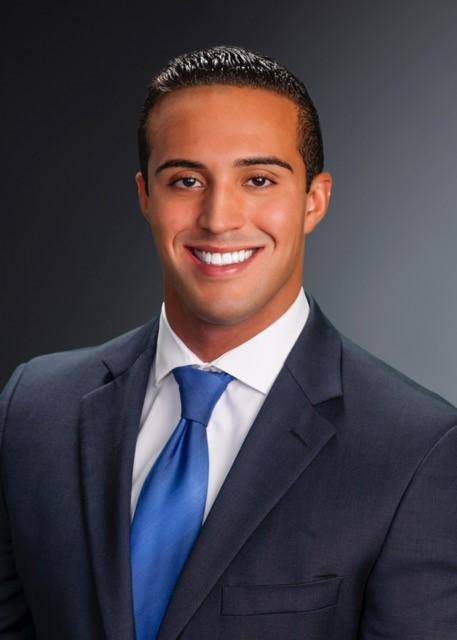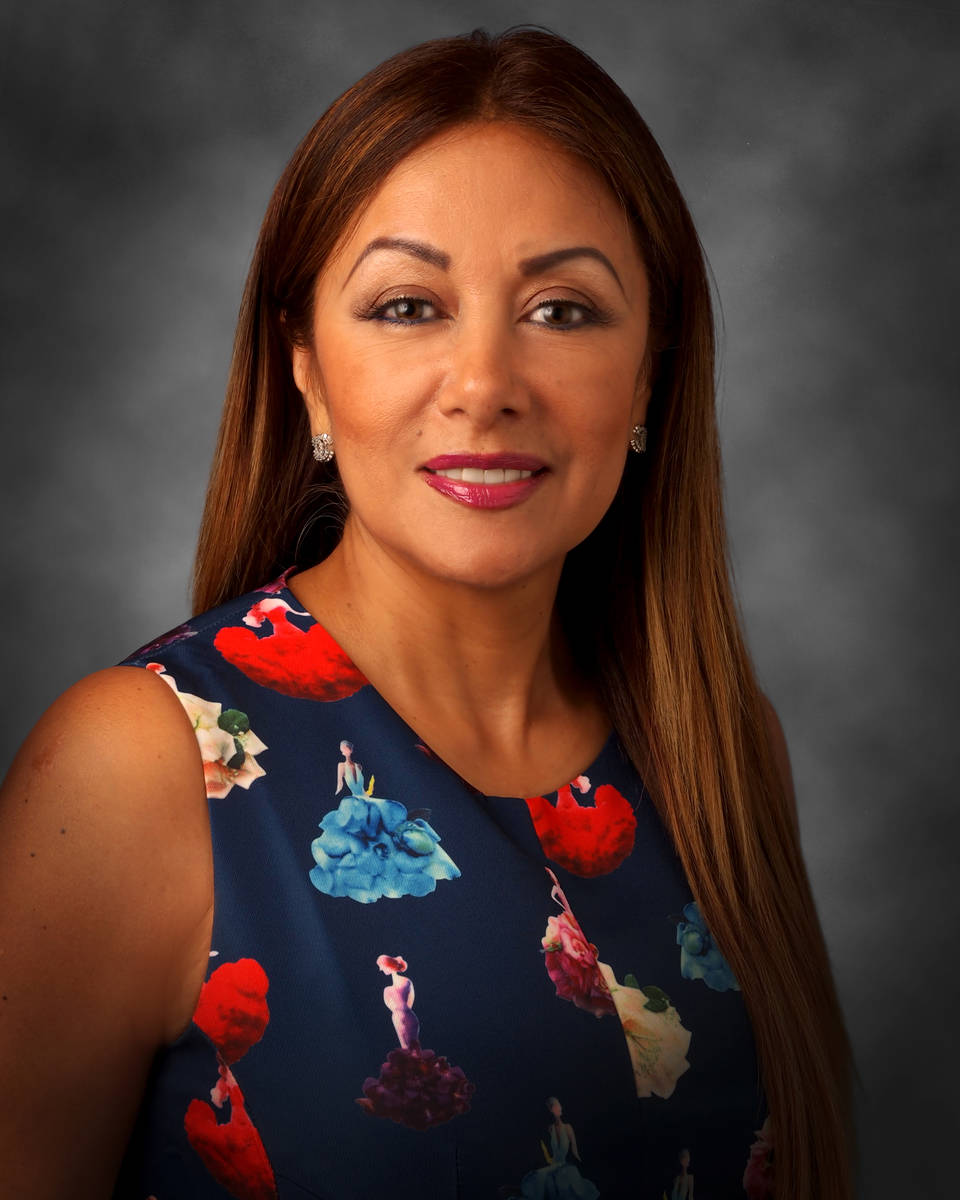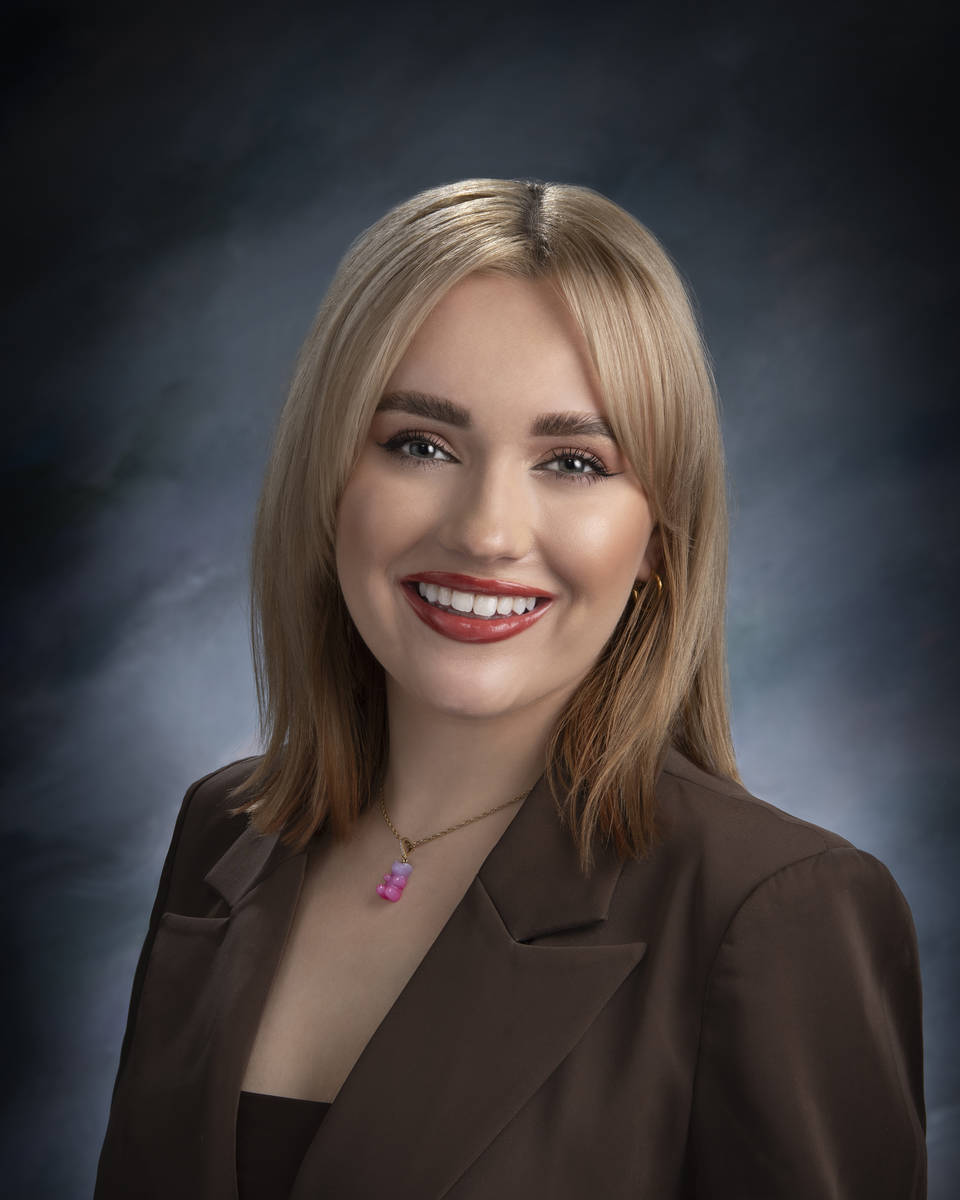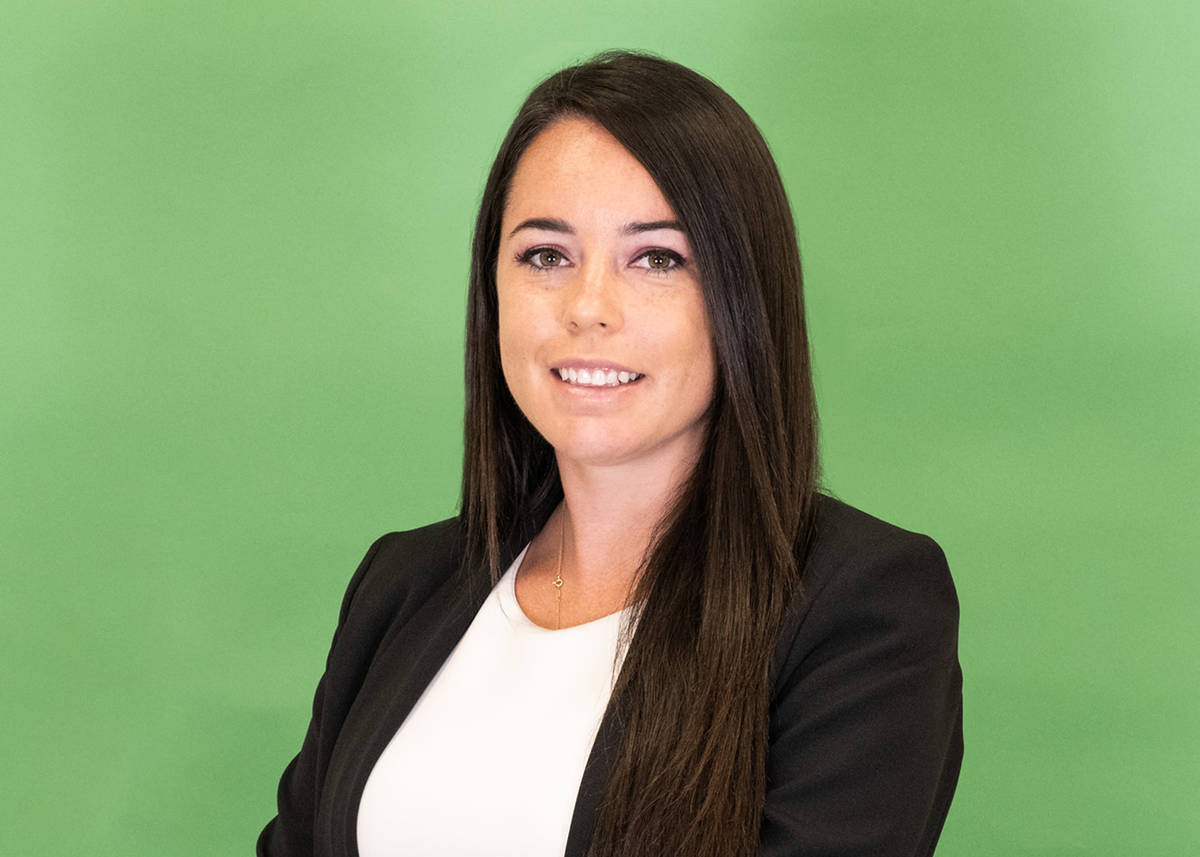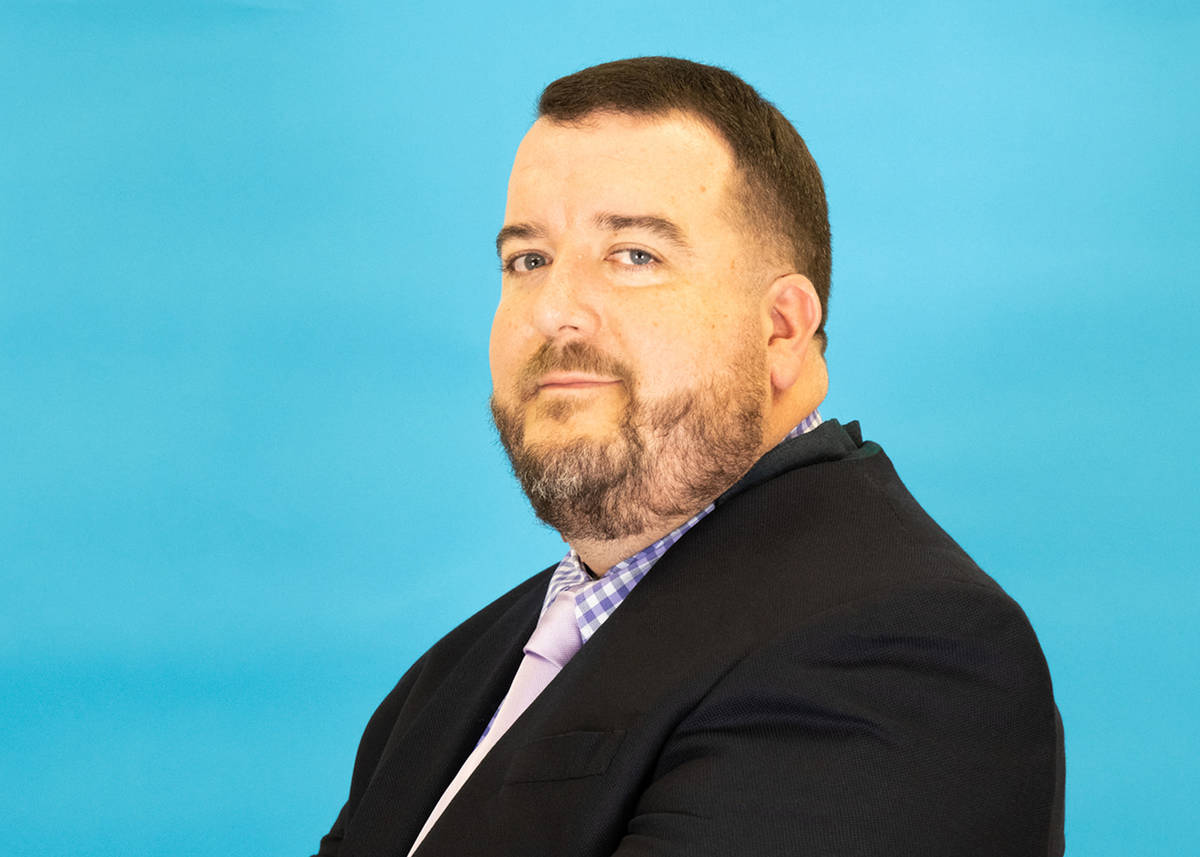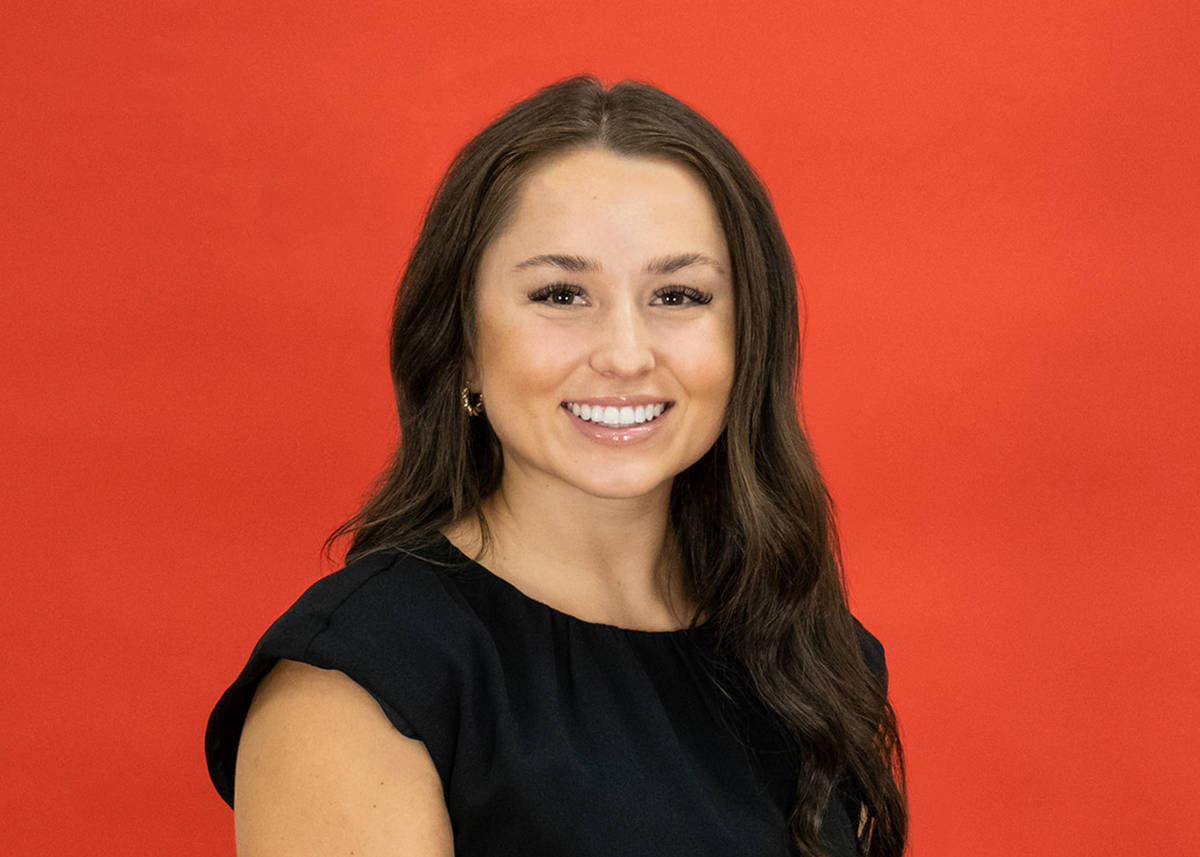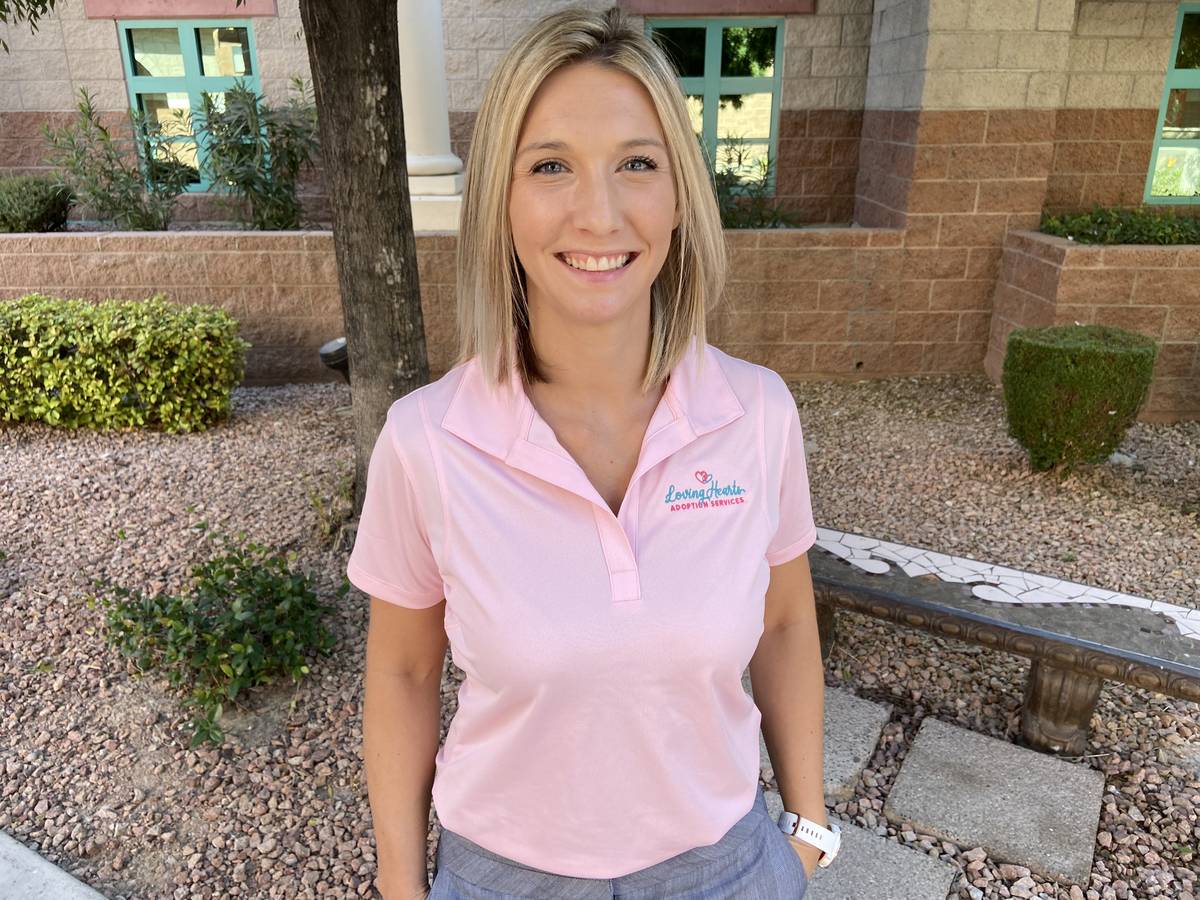 FINANCE
• The Nevada Bankers Association (NBA) has announced its newly elected 2021-22 board of directors at its annual meeting last month.
The board will oversee the association's strategic direction, legislative advocacy efforts, professional development offerings and member services.
Craig Kirkland, senior vice president of retail banking at Nevada State Bank, was installed as chairman and accepted the gavel from Ryan Sullivan, president and CEO of Bank of George, who served as 2020-2021 chairman of NBA's board.
Kirkland heads up Nevada State Bank's retail branch system. A graduate of Occidental College and a 2013 graduate of Pacific Coast Banking School, he has more than 28 years of industry experience. Kirkland also has a passion for contributing to his industry and community, including serving on the board for the Las Vegas Rescue Mission and for the Henderson Chamber of Commerce.
In addition to Kirkland, 2021-2022 NBA officers include:
— Ken Mundt, NBA chair-elect, Town & Country Bank
— BJ North, NBA vice chair, Plumas Bank
— Joyce Smith, NBA treasurer, Bank of Nevada
— H. Scott Johnson, NBA secretary, Valley Bank of Nevada
In addition to the executive officers, directors are:
— Brian Cook, Charles Schwab Trust Co.
— Brian Formisano, Well Fargo Bank
— David Navarro, Enterprise Bank and Trust
— Al Welch, Bank of America
• Enterprise Bank & Trust, the banking subsidiary of Enterprise Financial Services Corp., has hired three new associates and announced an internal promotion to boost its presence in Las Vegas.
— David Navarro, market president, has been hired to lead Enterprise's growth efforts in Las Vegas. Navarro is an experienced commercial banker in the Las Vegas area. He previously served as senior vice president and director of commercial banking at Pacific Premier Bank.
Two other banking veterans, Bernard Bermudez and JC Cudiamat, have joined Navarro's team at Enterprise.
— Cudiamat, senior vice president, relationship manager, has more than 20 years of sales management experience in small business and commercial loans, treasury services and card products. — — Bermudez, senior vice president, relationship manager, has more than 30 years experience in commercial banking. As a trusted financial advisor, he will continue to deliver financial services to commercial and nonprofit clients in the region.
Enterprise entered the Las Vegas market in 2020 with the acquisition of Seacoast Commerce Banc Holdings, the parent company of Seacoast Commerce Bank. The acquisition added seven branch locations to Enterprise's footprint, including the branch at 8311 W. Sunset Road.
As part of its investment in the Las Vegas market, Enterprise has named veteran Jeff Friesen as president of the Southwestern region. He was formerly president of the Arizona market for Enterprise. In his new, expanded role, Friesen is responsible for Arizona, Albuquerque, New Mexico, and Enterprise's growing presence in Las Vegas.
"Las Vegas is a strong, attractive commercial banking market. The business growth in the region is impressive," said Enterprise Bank & Trust President Scott Goodman. "Combining proven leadership with a new team of highly experienced local banking leaders presents great opportunities for growth in the area."
HEALTH CARE
• Dignity Health-St. Rose Dominican has announced new officers and member appointments to its board of directors. Maggie Arias-Petrel will serve as the new board chair with Mark Wiley as vice chair. Three new members also join the group: Dr. Irena Vitkovitsky, Saville Kellner and Shaundell Newsome.
The Dignity Health-St. Rose Dominican Hospital Board represents community and business leaders, medical staff and hospital leaders who offer a community perspective and support for achieving the system's mission and vision. The board provides local oversight of quality of care delivered in the hospitals, oversees medical staff functions and provides advice and counsel that reflects the communities served by Dignity Health facilities.
Arias-Petrel is president and CEO of Global Professional Consulting Inc. A marketing strategist and business developer, she has three decades of experience in medical practice management, marketing and consulting. In addition to her service on the Dignity Health Board, she is very active in other local, national and international interests, including serving as the Nevada representative on the White House Committee on Aging, the Congressional Hispanic Leadership Summits and other organizations.
Wiley is a Realtor and owner of Mark Wiley Realty. Vitkovitsky is system medical director for Vituity, a physician-owned leader in acute care innovation. Vitkovitsky also serves as Emergency Services Medical Director for St. Rose Dominican hospitals. Newsome is founder of Sumnu Marketing, a local marketing and community outreach company.
Other members of the 2021-22 board:
— Cynthia Cammack, nursing services specialist, Hospice By The Bay, Dominican Sisters of San Rafael
— Patricia Dulka, Holy Rosary Chapter Prioress, Adrian Dominican Sisters
— Patrick Hays, Retired
— Saville Kellner, founder, Lake Industries
— Sean McBurney, senior vice president and general manager, Caesars
— Shaundell Newsome, founder, Sumnu Marketing
— Dr. Irena Vitkovitsky, system medical director, Vituity
— Dr. Kate Zhong, physician/CEO, CNS Innovations
Ex-officio Board Members
— Linda Hunt, Southwest division president, CommonSpirit Health
— Dr. John Oh, chief of staff, San Martin Campus
— Dr. Timothy Sauter, chief of staff -Siena and Rose de Lima Campuses
• CenterWell Senior Primary Care, a senior-focused care provider, has announced the addition of Dr. Jonathan Navar, board-eligible in family medicine, to CenterWell's West Craig location at 4919 West Craig Road.
CenterWell Senior Primary Care is focused on the physical, emotional and social needs of seniors. At CenterWell, patients receive many of their primary care needs, such as lab tests and check-ups, in one location. Each CenterWell patient has access to board-certified, or eligible, physicians and care teams — behavioral health specialists, clinical pharmacists and resource coordinators — who have been specially trained to meet the unique health care needs of people 65 and older. CenterWell has eight locations throughout the valley and will open two additional centers in 2021.
Prior to joining CenterWell, Dr. Navar practiced at Healthcare Partners/Intermountain. He graduated with honors from the Ohio State University College of Medicine in Columbus and completed his residency at Texas Tech University Health Science Center.
MARKETING
• Trosper Public Relations has announced the addition of Claire Kimsey in her new role as culture and influencer specialist. Kimsey will assist with the development and production of the agency's newly constructed podcast studio. Kimsey also will facilitate influencer outreach, provide insight on social media recognition, as well as assist in event planning and coordination.
"We are excited to have Claire on our team," said Elizabeth Trosper, chief executive officer and founder of Trosper Public Relations. "Claire brings passion and experience to the mix in an ever-changing industry that requires fresh minds and perspective. Claire's ability to grow brands and social media is proven and a force to be reckoned with as our newest addition!"
Prior to joining Trosper Public Relations, Kimsey served as the director of marketing for Public Works Coffee Bar, helping improve the growth and increase in foot traffic along downtown Henderson's Water Street District. Kimsey graduated from the Savannah College of Arts and Design (SCAD), receiving her BFA in Fashion Design. Kimsey furthered her education by completing her master's degree in fashion marketing from Istituto Marangoni in Milan, Italy. In her spare time, she works on her own fashion brand, travels and enjoys time with her family and friends.
NON PROFIT
• Las Vegas Global Economic Alliance (LVGEA) has recently welcomed four new hires to the organization to advance economic development efforts: Director of Investor Services & Engagement Brooke Malone, Senior Accountant Joan Camillo, Engagement & Events Coordinator Jason Berthiaume and Communications & Public Relations Coordinator Lexia Brockett.
"We are thrilled to welcome Brooke, Joan, Jason and Lexia to our team," said LVGEA President & CEO Jonas Peterson. "They each bring extensive knowledge and experience that will play a critical role in advancing our organization's mission."
— Malone manages investor recruitment and recognition efforts. She specializes in relationship building, external relations and strategic growth. Before joining the LVGEA team, she served as director of development for housing for New Hope, where she secured partnerships with new businesses, individuals and foundations. In prior positions at United Way and Habitat for Humanity, she worked with more than 400 companies, where she fostered relationships with local businesses, community partners and national retailers to generate donations for the organization's largest fundraising entity. She also served on the board of the Urban Chamber of Commerce and was a member of United Way's Young Philanthropist society. Malone graduated from Arizona State University, earning a Bachelor of Arts in mass communication/ media studies.
— Camillo is responsible for planning and directing all financial activities for the organization and providing oversight to LVGEA projects. She has over 10 years of experience in the accounting and bookkeeping field. She earned her Bachelor of Science in accounting from the University of Nevada, Las Vegas (UNLV). While attending UNLV, she joined the LVGEA team as its accounting and operations intern. Before returning to LVGEA, she worked in the real estate industry, most recently serving as senior accountant for Berkshire Hathaway HomeServices.
— Berthiaume is responsible for coordinating community engagement and event activities for LVGEA. He earned his degree in international affairs from Florida State University. Prior to joining the LVGEA team, Jason was the education and events manager for the Florida Independent Automobile Dealers Association. In addition, he worked for the Pellet Fuels Institute, a national trade association, where he gained experience in membership and government affairs.
— Brockett manages all communications, public relations and social media efforts for LVGEA. She earned a Bachelor of Arts in journalism from the University of Nevada, Reno (UNR). While attending UNR, she served as graphic design lead for the Joe Crowley Student Union and gained experience in sports media, serving as a multimedia intern for Nevada Wolf Pack Men's Basketball. After graduating, she joined the LVGEA team as a communications and graphic design intern.
• Loving Hearts Adoption Services has promoted Amanda Atkins to adoption social worker. Atkins has been with the organization since its launch in 2020 and prior to her promotion served as Loving Hearts' Adoption family care consultant, assisting with community and client/family outreach. Atkins is a licensed social worker with a Bachelor of Arts in psychology from Pennsylvania State University. In her new position, Atkins will work to create adoption plans for all members of the adoption triad, including birth families and parents, adoptive parents and adoptees.