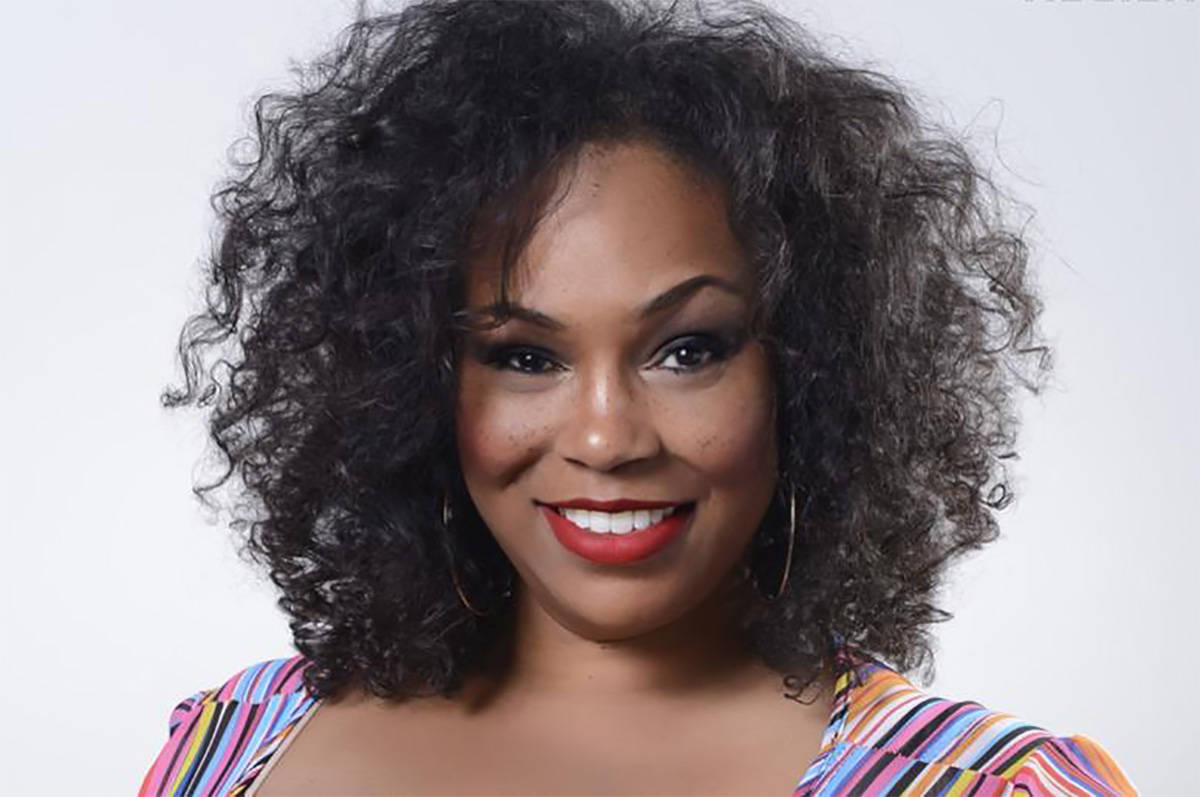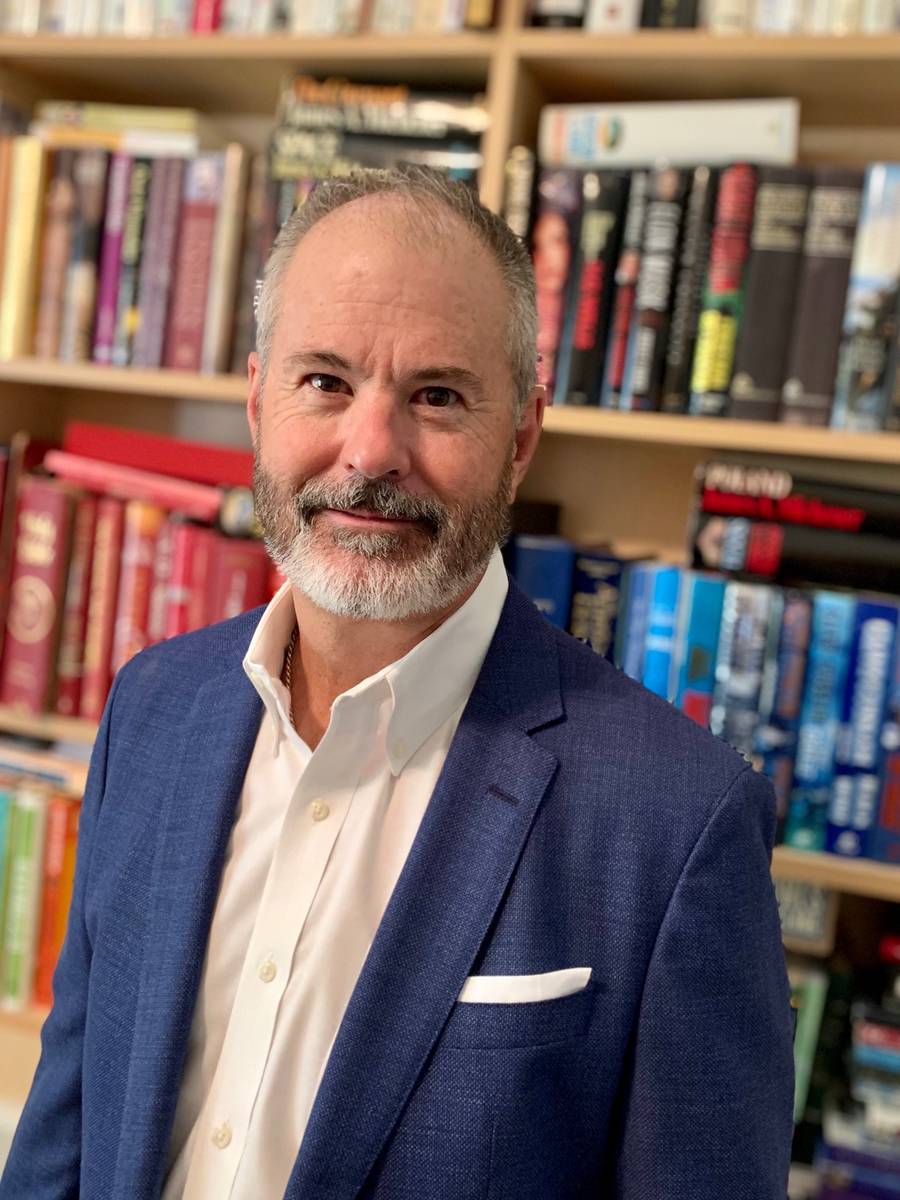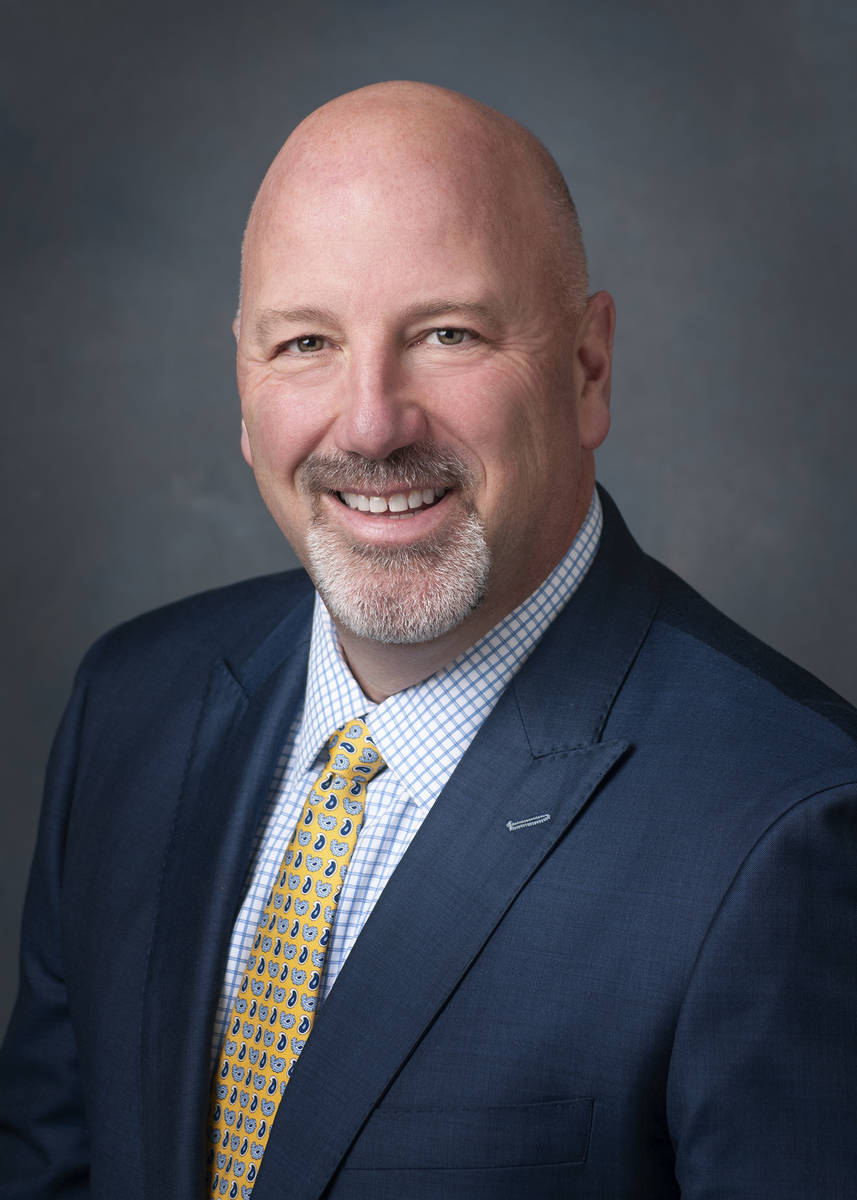 FINANCE
• The Nevada Bankers Association, the united voice of Nevada's diverse banking industry, announced its newly elected 2020-21 board of directors this month.
Ryan Sullivan, president and chief executive officer of Bank of George, was installed as chairman and accepted the gavel from Darrel Small, president and CEO of Town & Country Bank, who served as 2019-2020 chairman of the board.
Sullivan has 23 years of commercial banking experience. He was Bank of George's original chief financial officer and served in that capacity from its inception in September 2007 through July 2013, when he was named president and CEO. He has served as a bank director since January 2011 and currently chairs the bank's Community Reinvestment Act Committee and Bank Card Committee.
In addition to Sullivan, 2020-2021 NBA officers include:
— Craig Kirkland, NBA chair-elect, Nevada State Bank
— Ken Mundt, NBA vice chair, Town & Country Bank
— BJ North, NBA treasurer, Plumas Bank
— Joyce Smith, NBA secretary, Bank of Nevada
In addition to the executive officers, directors are:
— Brian Cook, Charles Schwab Trust Co.
— H. Scott Johnson, Valley Bank of Nevada.
— David Navarro, Pacific Premier Bank
— Janus Nelson, Wells Fargo
LAW
• Brownstein Hyatt Farber Schreck has announced the addition of J. Brin Gibson as a shareholder in its Las Vegas office. Gibson stepped down as Nevada Gov. Steve Sisolak's top advisor at the beginning of this year and most recently assisted Gov. Sisolak with Nevada's two special sessions addressing issues related to the COVID-19 global pandemic.
"We're thrilled to have Brin join our Las Vegas team," said Ellen Schulhofer, managing partner of Brownstein's Las Vegas office. "His background and experience with highly-regulated industries lines up perfectly with our firm's areas of expertise and focus on working at the cross section of business, law and politics. He'll work closely with our gaming, data privacy/security, water and government relations groups."
Gibson served as general counsel for Gov. Sisolak and the Nevada executive branch agency directors who relied on him as the chief legal counselor regarding ethics, transactional and legislative matters as well as protection of state interests in the gaming and cannabis industries. He worked as head of the gaming division in the Nevada Attorney General's Office and also served as the commissioner of the Colorado River Commission of Nevada. Most recently, Gibson was general counsel to a software company where he provided day-to-day legal support on matters of artificial intelligence and machine learning; data feed acquisition and unconscious bias recognition and avoidance; SaaS contract development and scaling to support enterprise commercialization; reviewing transactions and company positioning and messaging regarding data privacy and civil liberties; corporate governance; and intellectual property portfolio management, protection and strategy.
"When the opportunity came up to join Brownstein I couldn't pass it up," Gibson said. "The firm's reputation in Nevada is second to none and I'm excited to join this talented team that's helping Nevada businesses navigate these unprecedented times."
Gibson earned his bachelor of arts, master of public policy and juris doctor degrees from Brigham Young University.
NONPROFIT
• Girl Scouts of Southern Nevada has announced the appointment of two new members to its board of directors.
Joining the board are Latoya Holman and Rick Darnold, EMBA, CPA. In addition to serving on the board of directors, Darnold will serve on the Finance Committee. These appointments bring GSSNV's total board membership to 18.
"Latoya and Rick's expertise and experience strengthens GSSNV's commitment to continue 88 years of serving all girls in our community. The energy and passion they bring to our board will allow us to further develop strategies that serve girls, volunteers, alumnae and supporters," said Kimberly Trueba, GSSNV CEO.
Holman is the director of Community Outreach for the Las Vegas Metropolitan Police Department Foundation, which fundraises to support the families of fallen officers, provides community safety programs aimed at reducing crime and strengthening the relationship between the community and police officers, provides equipment and technology, and provides advanced training for police officers. In addition to her work with the LVMPD Foundation, Holman is a founding member of the Human Rights Campaign Las Vegas (HRC). HRC is the largest LGBT civil rights organization in the country with more than 4 million members. Holman has served on the board in numerous capacities for over 15 years. She currently serves as a member of the HRC National Board of Governors and is a member of the National Executive Committee for Diversity, Equity and Inclusion (DEI), lending her voice as a proud African-American ally, businesswoman and advocate to the Equality Movement. With a passion for civil rights, Holman has worked with Project REAL and serves as a leader and communications advisor to the NAACP president of the Las Vegas Chapter #1111. In addition, she is the chairwoman of the Discovery Children's Museum Diversity Equity & Inclusion Advisory Council. Holman is a graduate of Clark Atlanta University, a historically black university.
Darnold is a professor in the UNLV Lee Business School teaching business writing and communications to undergraduate juniors and seniors. Previously with the Boyd Gaming Corp, Darnold's tenure spanned over 30 years with his initial role as director of Financial Reporting. He subsequently held a variety of leadership roles and promotions including vice president of Tax and Financial Administration, vice president of Strategic Sourcing and senior vice president of Business Improvement. As chair of the American Gaming Association's Finance and Tax Committee, Darnold led industry efforts regarding certain key tax issues that faced the gaming and hospitality industry. After Darnold spent more than a decade in Boyd's finance department, he moved to operations, leading the sourcing and supply chain operations which supported all of Boyd's properties throughout the U.S. Darnold also oversaw design and construction of Boyd's commercial laundry facility which was the first LEED-certified laundry in the country and services all of the company's properties in Southern Nevada. Following, he was promoted to senior vice president of Business Improvement and led the reorganization of Boyd's business model to a centralized, shared services model. Darnold also helped lead the acquisition and transition of five major properties in four states in the Midwest and East Coast. In recent years, Darnold has been appointed as a trustee of the Culinary Workers of Southern Nevada Pension Trust and the Clark County School District Bond Oversight Committee. In addition to serving on the GSSNV board of directors and finance committee, Darnold also serves on the UNLV Lee Business School Executive Advisory Board. Additionally, he and his wife, Krista, have been longtime supporters of United Way of Southern Nevada, along with serving as judges annually for The Smith Center's Heart of Education Awards. During the current pandemic, they have committed weekly as Delivering with Dignity Food Heros. Darnold holds bachelor's and master's degrees from UNLV.
REAL ESTATE
• Newmark Knight Frank has appointed Senior Managing Director Christopher Crooks has to market leader of the Las Vegas office. In this new role, Crooks will lead strategic growth initiatives for the office. He will manage local brokerage profitability, business line growth, development, strategic planning, recruiting and retention.
"Identifying a passionate and driven leader who prioritizes the needs of clients and professionals for this position furthers our regional growth initiatives. Chris' experience, strategic approach, client focus and industry/community engagement all greatly elevate NKF's Las Vegas presence," said Executive Vice President, West Region Market Leader Greg May. "Chris' reputation in the local community and championing of company initiatives aligns with NKF's national business and recruiting strategies."
Crooks specializes in office and industrial tenant representation on a local, national and international basis and has completed transactions totaling more than $800 million throughout his career. He is a commercial real estate veteran who prioritizes guiding his clients to make educated real estate decisions and maximize the value of leased or owned real estate assets. His industry and community engagement includes serving on the Las Vegas Chamber of Commerce's Military Affairs Committee, membership in Nellis Air Force Base's Civic Leader Program and sustaining membership in the Association of the United States Army. He is also the founder and CEO of REC4AF, a nonprofit organization that dedicates itself to hiring veterans and their families into the real estate industry. He also has help raise more than $3 million dollars for children's cancer research by captaining a team of 30 bike riders in the annual Pan-Mass Challenge, a two-day, 200-mile bike ride.