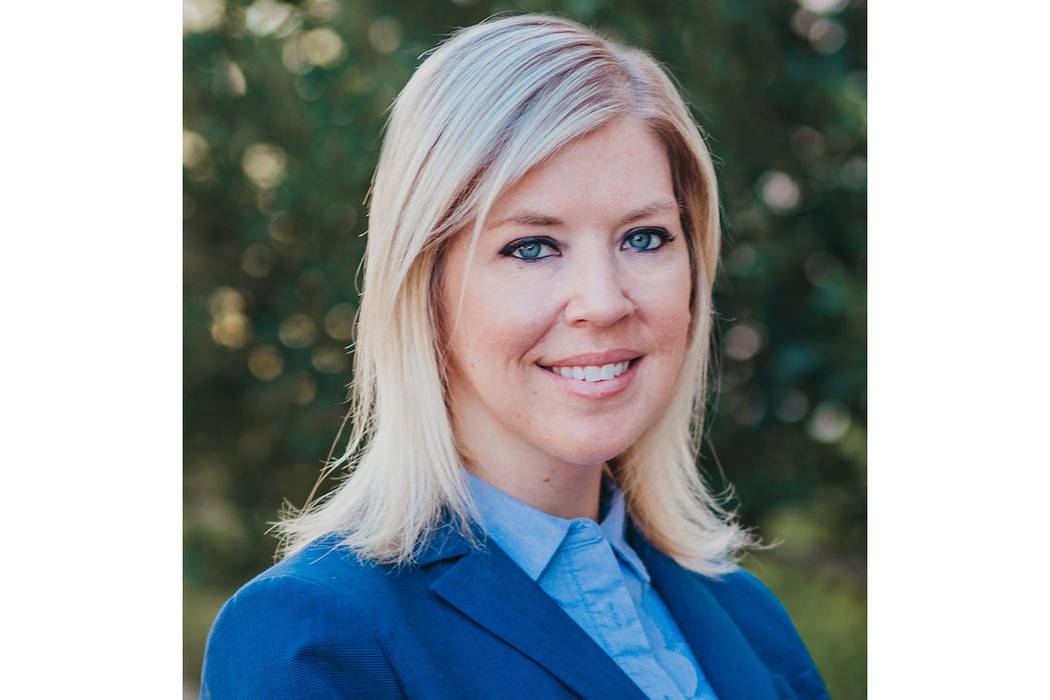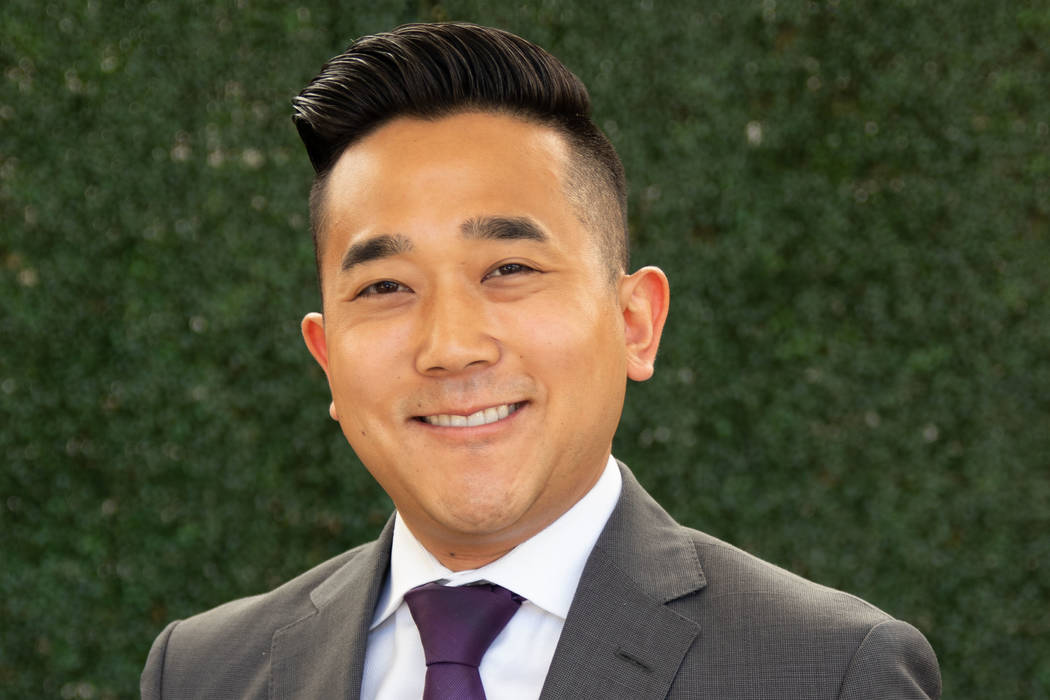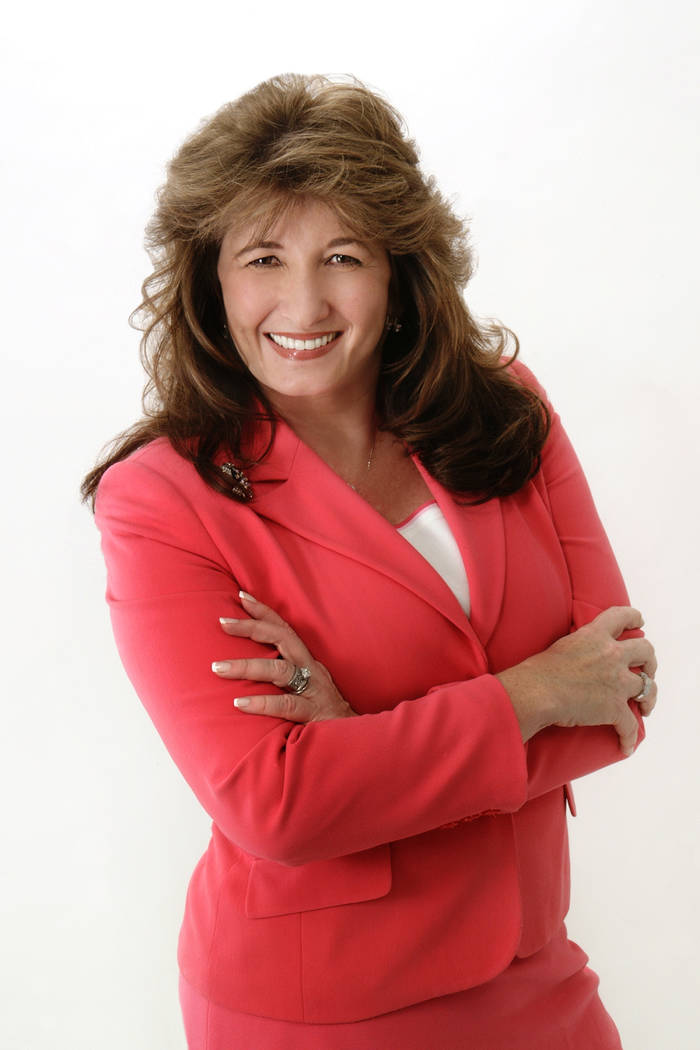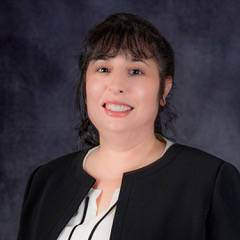 FINANCIAL
• Nevada State Bank has hired Haylie McEwen as branch manager at the 7030 S. Durango Drive location.
With nine years of banking experience and previous roles as branch manager for other institutions, McEwen helps provide financial solutions for clients through the products and systems that Nevada State Bank offers. As a branch manager, she received the Signature Circle Award four years in a row for exceeding expectations in business lending and investment revenue and the Key Bank Red Key Qualifier Award three years in a row for excellence in customer service.
"We're excited to have Haylie join our team at Nevada State Bank and think she possesses many skills that will be valuable to the Durango branch," said Craig Kirkland, executive vice president and director of retail banking.
McEwen has lived in Utah and Las Vegas most of her life and has an associate degree in general studies from Utah Valley University. She volunteers with Make-A-Wish Southern Nevada and is a wrestling coach at Somerset Academy.
GAMING
• Derek Tadashi Morishita has joined SLS Las Vegas as the new director of restaurants. In this role, Morishita will oversee operations for the resort's dining establishments, including the award-winning Bazaar Meat by José Andrés. Morishita joins SLS with more than 10 years of experience in the food and beverage industry including holding senior level roles overseeing high-end culinary establishments across the world famous Las Vegas Strip.
"Derek's wealth of expertise will be of tremendous value as we continue to elevate our culinary program," said Anthony Olheiser, vice president of food and beverage at SLS Las Vegas. "Our team is committed to providing curated and memorable experiences for our guests, and Derek will play a critical role in the diversification and enhancement of our portfolio."
Prior to joining SLS, Morishita served as general manager at Hakkasan Restaurant for six years. Previous roles included oversight of operations at LAVO Italian Restaurant and Lounge, Michael Mina's restaurant Seablue and MGM Grand's The Grand Wok and Sushi Bar. Morishita earned his Bachelor of Science in Culinary Arts Management from the University of Nevada, Las Vegas.
LEGAL
• Fox Rothschild LLP welcomes Deanna L. Forbush to its Las Vegas office as a partner in the labor and employment department.
Forbush was previously with Fox from 2006 to 2013 and served as the firm's first Las Vegas office managing partner.
"We are thrilled to have Deanna back with us," said Mark J. Connot, managing partner of the Las Vegas office. "Her experience with high-level employment and business litigation matters as well as business-related immigration issues will be an asset to clients nationwide and complement the services we provide in Nevada."
Forbush has extensive experience handling investigations and administrative proceedings before the Equal Employment Opportunity Commission and state agencies. She also provides training to human resource professionals and management on the prevention of sexual harassment and all forms of discrimination.
She negotiates collective bargaining and project labor agreements, advises clients on the administration of existing agreements and is well-versed in labor arbitrations.
Forbush also assists employers and investors with the international employment matters, including business and employment-based immigration, Form I-9 audits, ICE inspections and work site compliance matters.
A leader in the community, Forbush is a member of Nevada's Blue Ribbon Article 6 Commission, which was formed by the Nevada Supreme Court to study all aspects of the Nevada judiciary. She also serves on the board of Court Appointed Special Advocates for Children, the Dr. Miriam & Sheldon G. Adelson Clinic for Drug Abuse Treatment & Research and the Nevada Policy Research Institute.
Prior to rejoining Fox, Forbush was a partner with Clark Hill PLC. She also was previously associate general counsel for The Venetian and The Frontier.
She earned her J.D. from the University of Utah and her B.A. from Westminster College, where she now serves as a trustee.
• Tracy A. Gallegos has joined Duane Morris LLP as a partner in the firm's corporate practice group. She will be resident in the Las Vegas office and also practice in San Francisco. Gallegos further enhances the firm's corporate, real estate and cannabis law capabilities. Prior to joining Duane Morris, Gallegos was a partner at Fox Rothschild LLP.
"Tracy brings a big-picture understanding of the issues affecting businesses in the real estate, sports, cannabis and entertainment industries," said Matthew A. Taylor, CEO and chairman of Duane Morris. "Her collaborative, client-focused approach is a perfect fit with our culture at Duane Morris."
"We're excited to welcome Tracy to our practice group and to expand our corporate capabilities on the West Coast," said Brian P. Kerwin, chair of the corporate practice group. "Our clients are not only national, but global, and we continue to position ourselves to best serve their needs everywhere they need us."
"Tracy is a dynamic lawyer with a strong regional and national reputation, particularly for her work with the real estate, cannabis and entertainment industries," said Dominica C. Anderson, managing partner of the Duane Morris Las Vegas office.
"Tracy's skills as a corporate lawyer will particularly benefit our clients in San Francisco, as well as enhance our West Coast corporate offerings overall," added Stephen H. Sutro, managing partner of the firm's San Francisco office. "We look forward to working with Tracy to further expand our corporate practice in the Bay Area."
Gallegos has a multifaceted practice that touches upon corporate, real estate, cannabis, sports and entertainment law for clients ranging from startup companies to established businesses. Her clients include retail shopping centers, entertainment and media companies, online retailers and cannabis companies involved in retail, manufacturing and cultivation, as well as companies providing ancillary services to the cannabis industry in California and Nevada. Gallegos' corporate services include assistance with entity formation and restructuring, corporate rollups, financing and other general corporate matters. She routinely drafts and negotiates letters of intent, equity and asset purchase agreements, subscription agreements, loan documents, private placement memoranda and corporate governance documents such as bylaws, operating agreements and partnership agreements.
In her cannabis practice, Gallegos serves as lead transaction counsel on mergers and acquisitions, financing transactions and corporate rollups, and has been involved in deals with an aggregate value exceeding several billion dollars. Moreover, she serves as lead regulatory and compliance counsel, and advises clients regarding the licensing process and other regulatory issues on the state and local levels in California and Nevada. Having been involved in the cannabis space since 2010, when only medicinal cannabis use was permitted in California, Gallegos' knowledge of and experience with the cannabis space and its rapidly evolving regulations is expansive. Her regulatory knowledge, combined with her corporate and real estate background, make her particularly adept at serving the many needs of both startup and large companies in the cannabis industry.
Gallegos also represents commercial and residential developers, as well as commercial landlords. Gallegos handles transactions involving the acquisition and disposition of multimillion-dollar commercial properties and residential subdivisions, and has served as lead counsel on transactions with purchase prices in the hundreds of millions of dollars. She also handles real estate financing transactions and has served as lead counsel on deals in excess of half a billion dollars. She negotiates and drafts purchase and sale agreements, promissory notes, public offering statements, disclosure statements, commercial leases and secured loan agreements. In addition, she frequently prepares third-party borrower opinions and previously served on a prior firm's opinion review committee, where she was responsible for reviewing borrower opinions for conformance with Nevada and California law.
Gallegos is a graduate of Drake University Law School (J.D., 2004) and the University of California, Davis (A.B., 1999).
NONPROFIT
• Shareholder Kimberly Stein of the Nevada-based law firm of Holley, Driggs, Walch, Fine, Puzey, Stein & Thompson has been appointed as the new board of trustees president for Olive Crest Nevada, a not-for-profit organization dedicated to preventing child abuse, treating and educating at-risk children and pre-serving the family.
There are currently more than 4,500 children in Nevada's child welfare system. Olive Crest focuses on ensuring kids and teens in the community have the love of a strong family to protect and nurture them, and give them hope for a bright future.
"Kim has been engaged with Olive Crest for more than a decade and has been a passionate board member helping create innovative initiatives locally that make a difference in the lives of the members of the community we serve," said Myesha Wilson, executive director, Olive Crest Nevada. "Kim's leadership and approach to our mission and vision will help us bring renewed focus to our life-saving work at Olive Crest Nevada."
As the new president, Stein will be responsible for fundraising, brand awareness and speaking at events.
This year, Stein helped champion many of Olive Crest's initiatives with the support of her firm Holley, Driggs, Walch, Fine, Puzey, Stein & Thompson including a companywide hygiene drive in March and sponsoring the Operation Independence Graduation in June with graduate caps and gowns. Stein is already looking forward to an October fundraising luncheon and other events, as well as hiring a new employee who is currently in the Operation Independence graduating class.
In addition to Olive Crest, Stein is also committed to volunteering her time at St. Rose Dominican Health Foundation, UNLV Foundation and Communities in Schools Southern Nevada.
Olive Crest Nevada also has selected Mary Thompson of Capstone Brokerage Inc. as vice president of the board. Their new roles on the board are effective immediately.