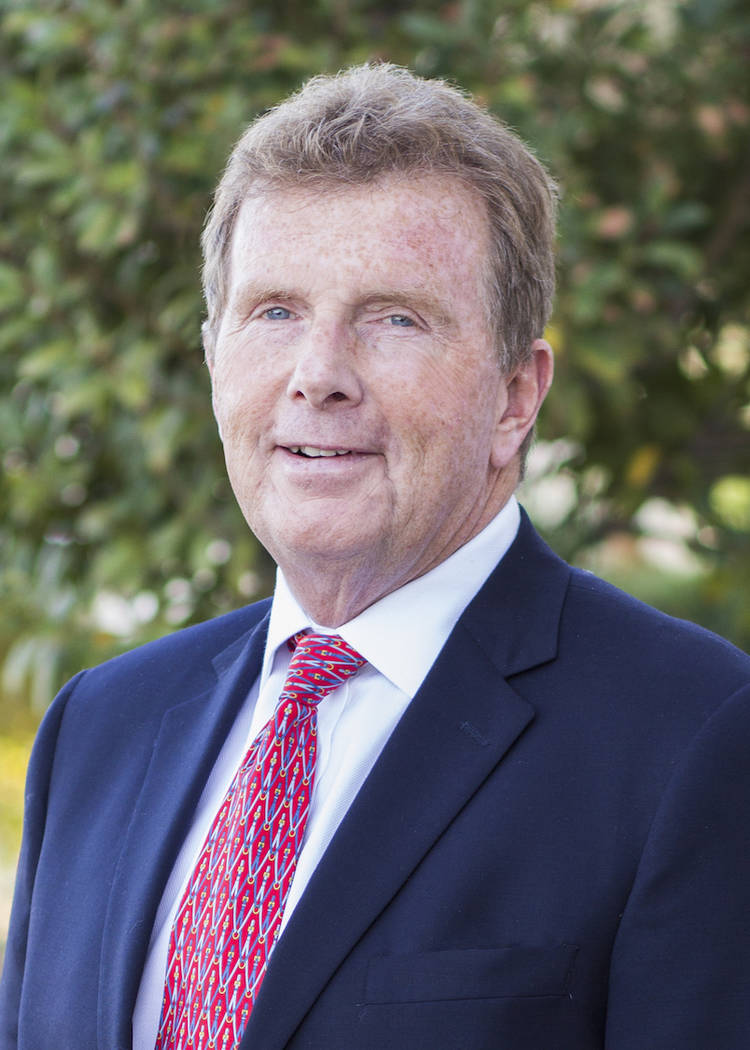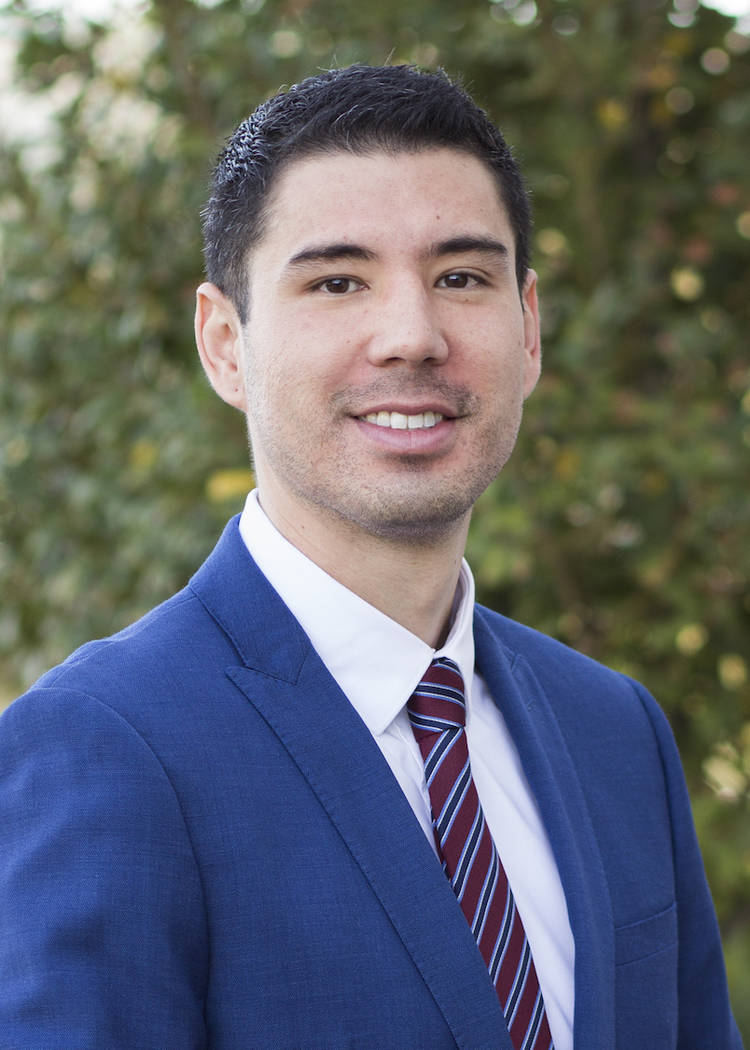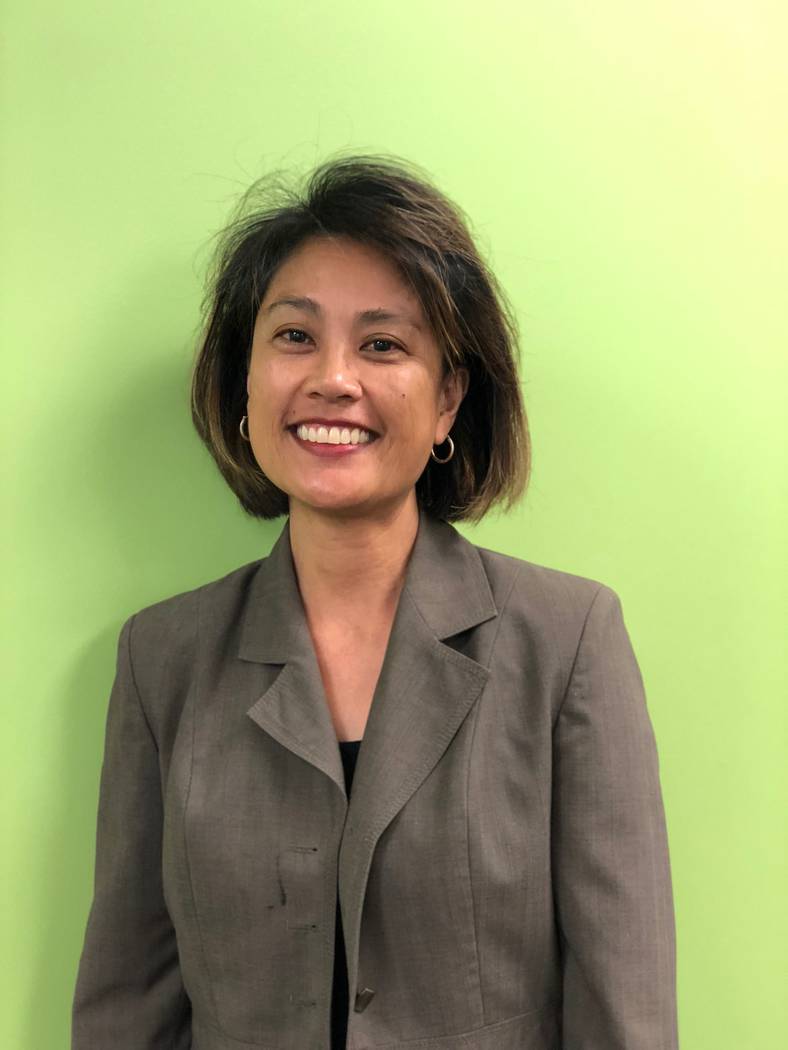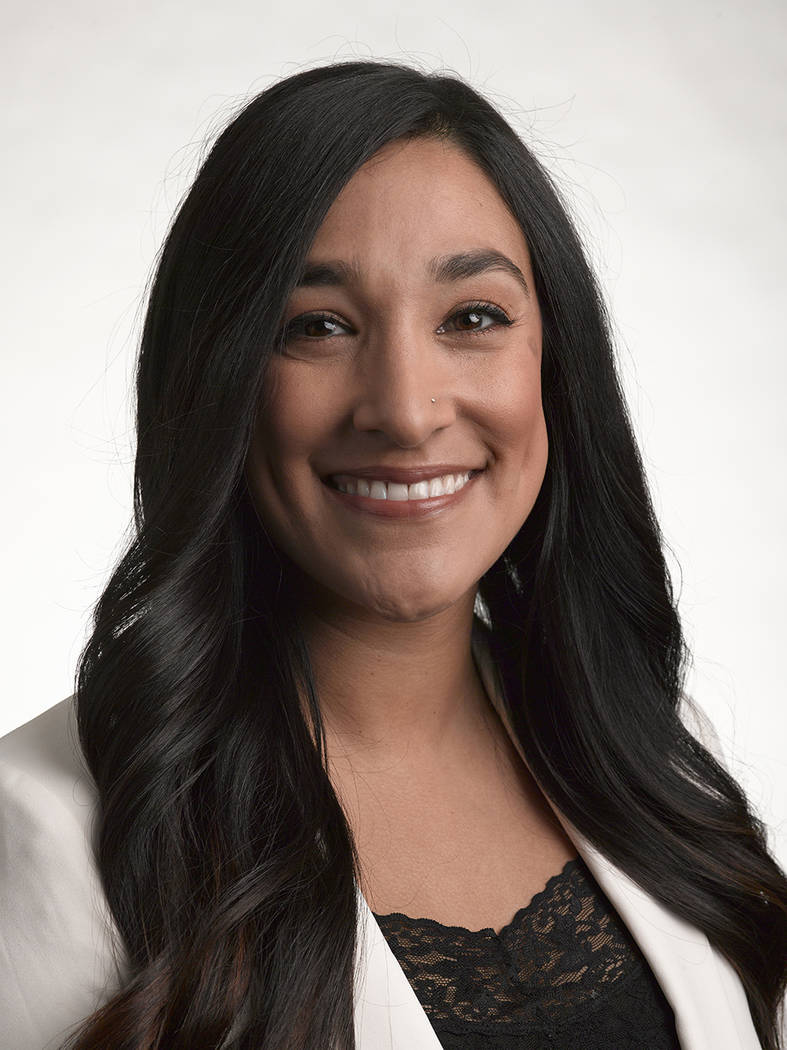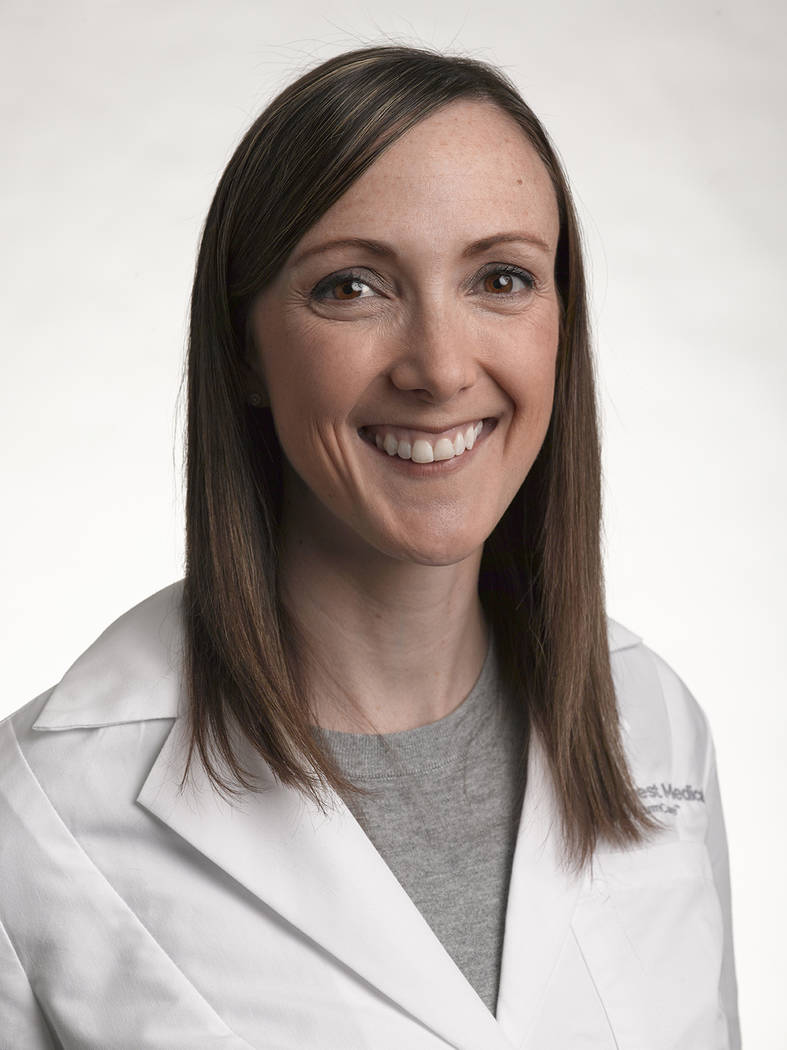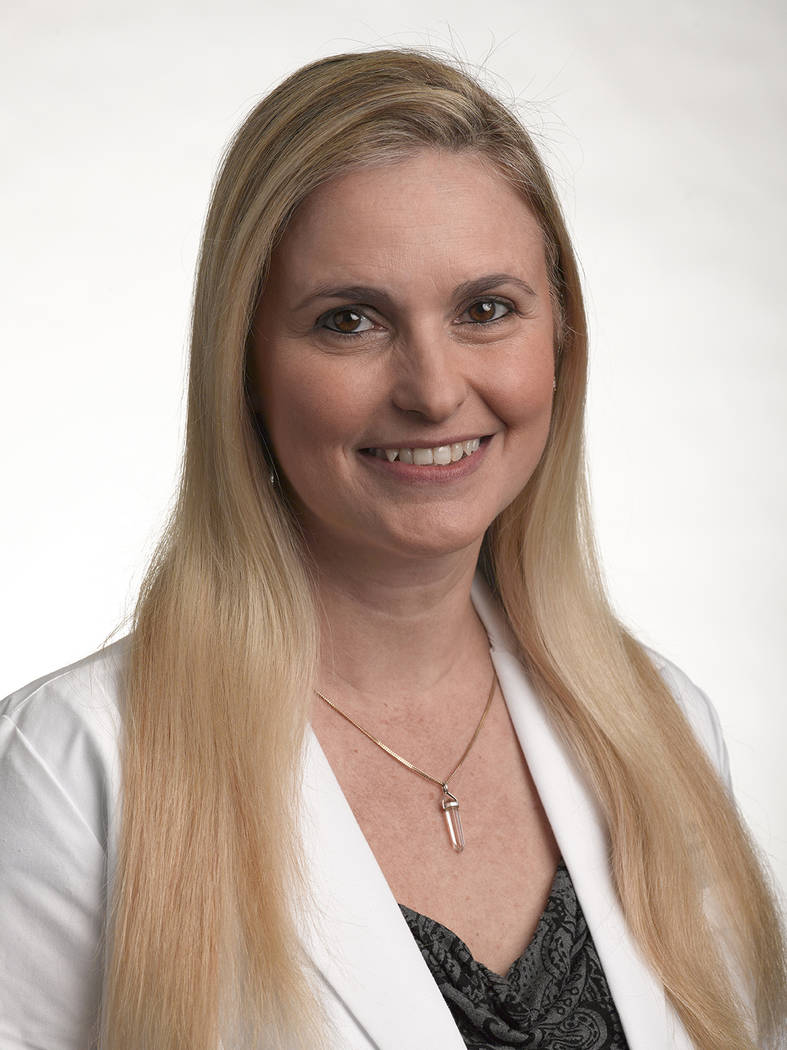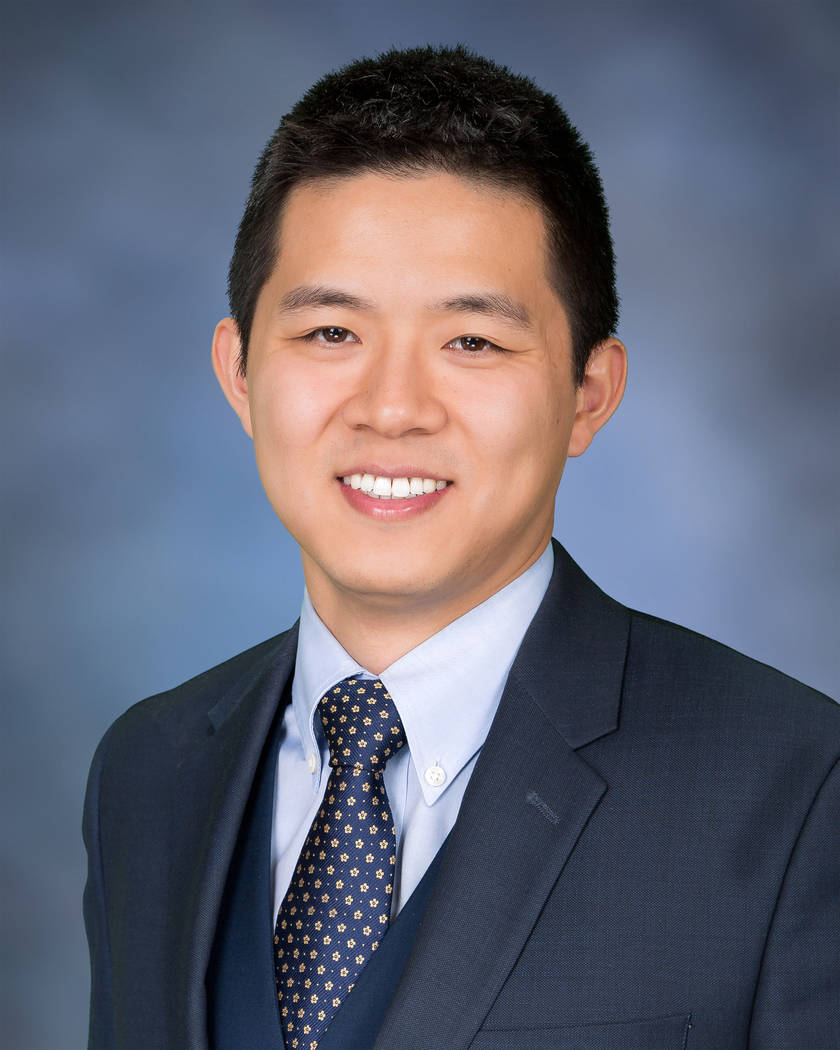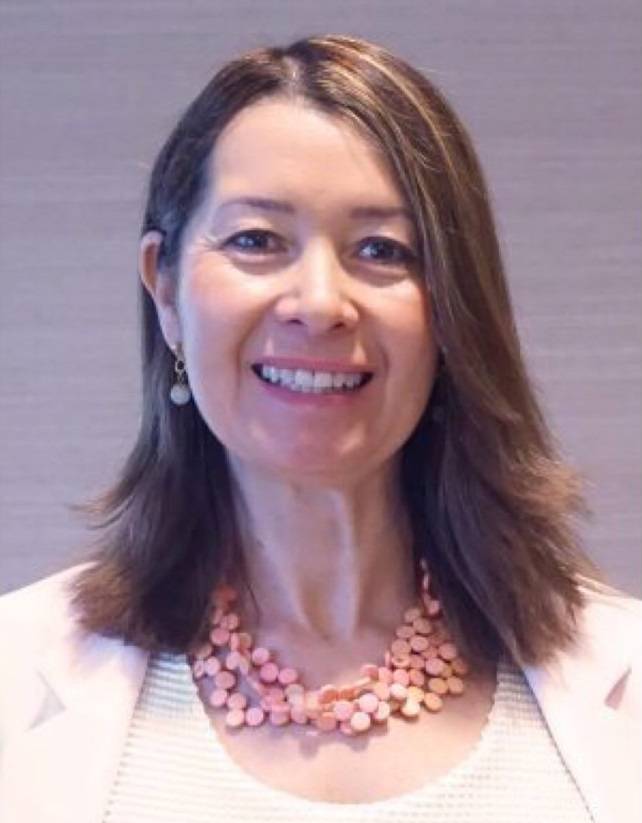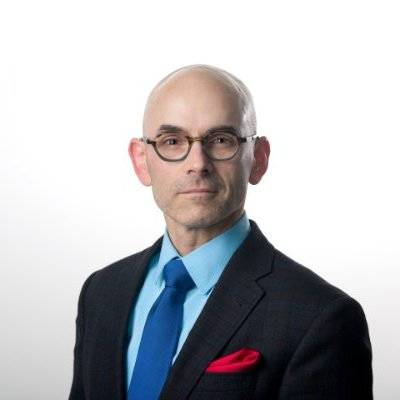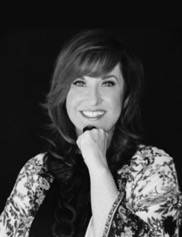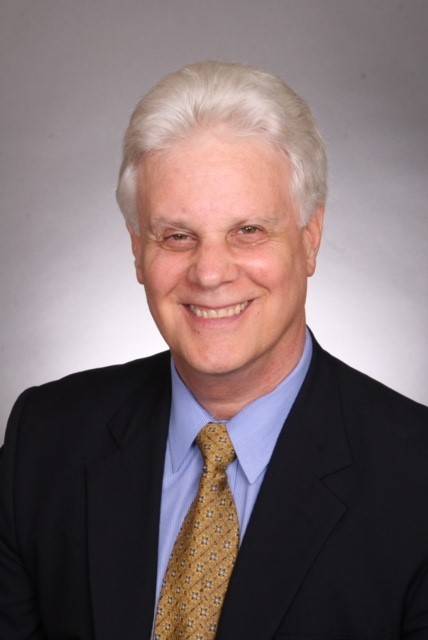 FINANCE
• Nevada State Bank welcomes the addition of wealth advisers Peter Cox and Nicholas DeGeorge to its Nevada Wealth Advisors team. As wealth advisers, Cox and DeGeorge will provide clients with financial planning, insurance needs and investment portfolio management.
Cox brings more than 30 years of financial services experience to his new role, including management positions at Bear Stearns and other financial institutions, along with being a 20-year member of the New York Stock Exchange. He is securities-registered and holds a Nevada Health and Life Insurance license.
DeGeorge is an experienced financial services professional and is securities-registered, having previously supported sales and operations at Merrill Lynch. He is also an experienced entrepreneur who co-founded and led a software company. DeGeorge is a graduate of Embry-Riddle Aeronautical University with a degree in Professional Aeronautics.
"Peter and Nicholas are great additions to the Nevada Wealth Advisors team," said James Rensvold, senior vice president and manager of The Private Bank by Nevada State Bank. "Both gentlemen focus on developing wealth advisory relationships with high-net worth customers and business professionals and strive to provide the highest level of service to clients."
• The Community Development Trust, which provides long-term debt and equity capital for the creation and preservation of affordable housing as well as lending to charter schools, announced today the promotions of six senior managers:
Brian Dowling has been promoted to chief investment officer. During his 13 years at CDT, Dowling has worked in various roles at the company, most recently managing its equity business as its senior vice president of community investments. During his tenure, Dowling has led and supported more than $500 million in property acquisitions, which have preserved over 6,000 units of affordable housing throughout the country, and successfully invested over $120 million in CDT equity. In his new role as chief investment officer, Dowling will be responsible for managing CDT's ongoing affordable housing and charter school lending activity.
Joan Berkowitz has been promoted to chief portfolio officer. In her capacity as CPO, Berkowitz oversees the asset management of CDT's strongly performing debt and equity portfolio, the underwriting of CDT's debt investments and CDT's loan administration group. In her position, Berkowitz ensures that best practices are followed from the date of initial investment until eventual maturity or disposition. Since joining CDT in 2003, the portfolio has grown from $140 million to $1.1 billion, and her responsibilities encompassed the oversight of debt refinancings, property rehabilitations and workouts. Additionally, Berkowitz has developed policies and procedures that ensure CDT is managing its portfolio effectively with a focus on proactively managing areas of potential risk.
Michael Lear has been promoted to senior vice president — community investments. Lear is responsible for helping guide the strategy of CDT's equity group as it identifies and executes long-term investments that preserve and create affordable housing across the country. Lear successfully managed CDT's investment in nearly $250 million worth of acquisitions across 2,200 units of affordable housing in his prior role as vice president.
Desiree Fisher has been promoted to senior vice president — underwriting. In 2017, Fisher formally assumed the role of head of the underwriting department, and in the last year managed the approval process for all debt transactions (forwards, conversions, immediates and portfolios) totaling approximately $95 million. Since joining CDT in 2012, Fisher has served as the primary underwriter on approximately 30 debt transactions totaling $100 million.
Patricia Tagarello has been promoted to senior vice president — operations. Tagarello has taken on increasing responsibilities in information systems and technology and will be in charge of CDT's marketing efforts. She coordinates CDT's CDFI grant applications and works with finance in the oversight of CDT's corporate governance procedures. Tagarello continues to be responsible for CDT's human resource management policies and will increase her leadership responsibilities in the operations of CDT going forward.
Kevin Schmidt has been promoted to vice president — asset management. Schmidt has taken on increased leadership responsibilities within the asset management department and will continue to be responsible for assisting in the management of CDT's growing debt and equity portfolios with a total value of over $1.2 billion. Additionally, Schmidt has been instrumental in streamlining various processes within the department and in preparing crucial analyses of CDT's portfolios.
The Community Development Trust is a national investor in affordable housing. Working with local, regional and national partners, CDT makes long-term equity investments, originates and acquires long-term mortgages and finances charter school facilities.
HEALTH CARE
• Humana Inc. has hired Lisa L. Ferrari as regional vice president, provider experience for the California/Nevada and Pacific Regions.
Ferrari will be responsible for Humana's commercial and Medicare provider networks in California, Nevada and Hawaii. In this role, she will be responsible for building relationships with health care leaders and executives to further improve health outcomes and create better health care experiences.
Ferrari comes to Humana with more than 25 years of Medicare and Medi-Cal operations, network and contracting experience. Her experience includes the development of business strategies with health care providers to develop strategic innovative payment models that promote integration and population health management.
Prior to joining Humana, Ferrari worked for United Healthcare as the vice president, network management for Southern California.
"I'm looking forward to working with Lisa as she supports the California/Nevada and Hawaii teams leading our provider relations efforts," said Rick Beavin, president for Humana's California/Nevada Region. "Lisa's contracting and value-based care experience along with her payer-provider relations experience will help us to broaden our engagement with physicians and clinicians to improve access and quality of care for our members."
Ferrari holds a juris doctorate from Thomas Jefferson School of Law and a master's of public health from San Diego State University.
• Southwest Medical Associates, part of OptumCare has added three new health care providers to help meet the growing need for health services in the Las Vegas community:
Nyla Abbey, PA-C joins Southwest Medical's Summerlin Health Care Center (10105 Banburry Cross Drive) and specializes in adult medicine. Abbey completed her medical training at the College of Southern Nevada in Las Vegas.
Laura Millener, APRN joins Southwest Medical's Lifestyle Center — West (8680 W. Cheyenne Ave.). Millener completed her medical training at Vanderbilt University School of Nursing in Nashville, Tennessee.
Dr. Lissette Rodriguez de Armas, MD joins Southwest Medical's Eastern Health Care Center (4475 S. Eastern Ave.) and specializes in cardiology. Rodriguez de Armas completed her medical training at Universidad de Ciencias Medicas de la Habana (Higher Institute of Medical Sciences of Havana) Julio Trigo Lopez School of Medicine in Cuba and completed her residency at Texas Tech University Health Sciences Center Paul L. Foster School of Medicine in El Paso, Texas; followed by a cardiology fellowship at the University of Texas Health Science Center — McGovern Medical School in Houston.
LAW
• Howard & Howard Attorneys PLLC has announced that Bruce Donn Cassity has joined the firm. He will practice out of the firm's Las Vegas office.
Cassity concentrates his practice in the areas of intellectual property, commercial litigation, business and corporate law and real estate. He represents clients in a broad range of industries and has experience in various other areas of the law. Within the intellectual property sector, Cassity counsels clients in the identification, procurement and protection of intellectual property rights, including those rooted in trademarks, copyrights, trade secrets and rights of publicity.
Cassity received his B.A. from Duke University and his J.D. from Brigham Young University — J. Reuben Clark Law School. He is a member of the State Bar of Nevada's Intellectual Property Law and Young Lawyers sections.
He is also a member of the American Bar Association, Clark County Bar Association, Nevada Justice Association, J. Reuben Clark Society and serves as an officer of the Asian Bar Association of Las Vegas. He is licensed to practice in the State of Nevada.
NONPROFITS
• The Las Vegas Global Economic Alliance (LVGEA) has hired Rachel Schwimmer as the organization's new fundraising manager.
Schwimmer will be responsible for identifying, cultivating and maintaining financial relationships with businesses to support LVGEA's strategic initiatives. She also will play a key role in securing support for LVGEA events through sponsorship and advertising opportunities.
Schwimmer comes to the LVGEA from San Diego, where she most recently led business development and community outreach for The STEAM (Science, Technology, Education, Arts, Mathematics and Education) Maker Festival. Over her career she has worked for unique brands such as Competitor Group, Harmless Harvest, Gap Inc., Levi Strauss & Co. and It's Yoga International.
Her career has lead her to opportunities in Boston, Maui, Los Angeles, New York City, Bali, Brazil, Iceland, Spain, Italy and San Francisco. She has shined in roles for brands and companies in marketing, community development and outreach capacities.
TECHNOLOGY
• Kaseya, a provider of IT management solutions, has announced the appointment of John Durant, formerly of Code42, to chief technology officer and executive vice president.
As Kaseya's CTO and executive vice president, Durant will lead the company's product development, IT, and cloud/SaaS operations teams. A business-minded technologist, Durant applies rich management and executive leadership experience to align innovation and operational teams to best serve the needs of customers.
Durant comes to Kaseya with a nearly 25-year track record of business operations and development. Prior to Kaseya, he served as CTO & SVP at Code42, a cloud-based endpoint data security and recovery provider, and was responsible for cloud operations, IT, business systems, product management and engineering. Prior to Code42, Durant was an executive for a venture research firm, where he used a lean startup approach and predictive analytics to develop new business entities in technology and health care. Earlier in his career, Durant led software development efforts at Microsoft for almost eight years and co-authored the popular technical book, "XML Programming Bible, 3rd Edition."
"John has a history of empowering and inspiring his teams to build better products, strengthen foundations, and innovate in meaningful ways," said Fred Voccola, CEO, Kaseya. "Over the past two decades, he has witnessed and been an integral part in the growth and evolution of IT, giving him a unique understanding of what it is that customers want. John's unparalleled expertise combined with Kaseya's customer-centric culture will propel our technology to the next level. The future of Kaseya is in great hands."
REAL ESTATE
• Klai Juba Wald has announced that Ann Fleming, NCIDQ, IIDA, ASID, LEED Green Associate, member of the Network of Executive Women in Hospitality, joins the firm as principal of the new Interiors Studio, which opens in April.
Former principal and co-founder of Cleo Design with more than 20 years of experience, Fleming is a leading registered interior designer in hospitality and gaming and a member of the Nevada State Board of Architecture, Interior Design and Residential Design.
She has worked with industry giants including MGM Resorts, Wynn Las Vegas, Seminole Hard Rock and Cordish Development.
"We could not be more excited about our new Interiors Studio. This is a perfect fit to complement our current architectural offerings and Ann's design acumen, leadership and knowledge of the market is significant," said Brian Fink, KJW principal. "We have worked with Ann for many years and she has grown to feel like part of the family. Her commitment to design and workplace strategies aligns with ours and she has developed a team of very talented staff."
• TPC Summerlin has hired Allan Irwin as its new general manager. Irwin brings a wealth of knowledge in business operations and leadership, including more than 30 years of experience managing both private and resort facilities.
"We are excited to welcome Allan to the TPC Network family," said John Hugghins, senior vice president of TPC Network operations. "In one of the nation's most competitive golf markets, it's essential top leaders have the ability to evolve with the industry. With Allan's background, we feel confident we've chosen the best person for the job."
Irwin moves to Nevada after serving 15 years as chief operating officer of Private Club and Community Management Inc. in Ashburn, Virginia, where he gained valuable skills perfectly suited for the master-planned Summerlin community. He also worked six years overseeing golf courses while also serving as vice president at Toll Brothers. Irwin spent three years as general manager at Medinah Country Club in Chicago.
Irwin holds a Bachelor of Science in engineering and management from the United States Air Force Academy, as well as a master's degree in business administration and finance from Webster University. His professional certifications include: Certified Club Manager (CCM), Certified Chief Executive (CCE), Certified Manager of Community Associations (CMCA) and Realtor. Irwin is also a current member of the Club Managers Association of America.
Irwin is originally from Rochester, New York. He and his wife, Sasha, have been married for more than 40 years and have one son, Thomas, who is a manager with Wyndham Vacation Clubs.