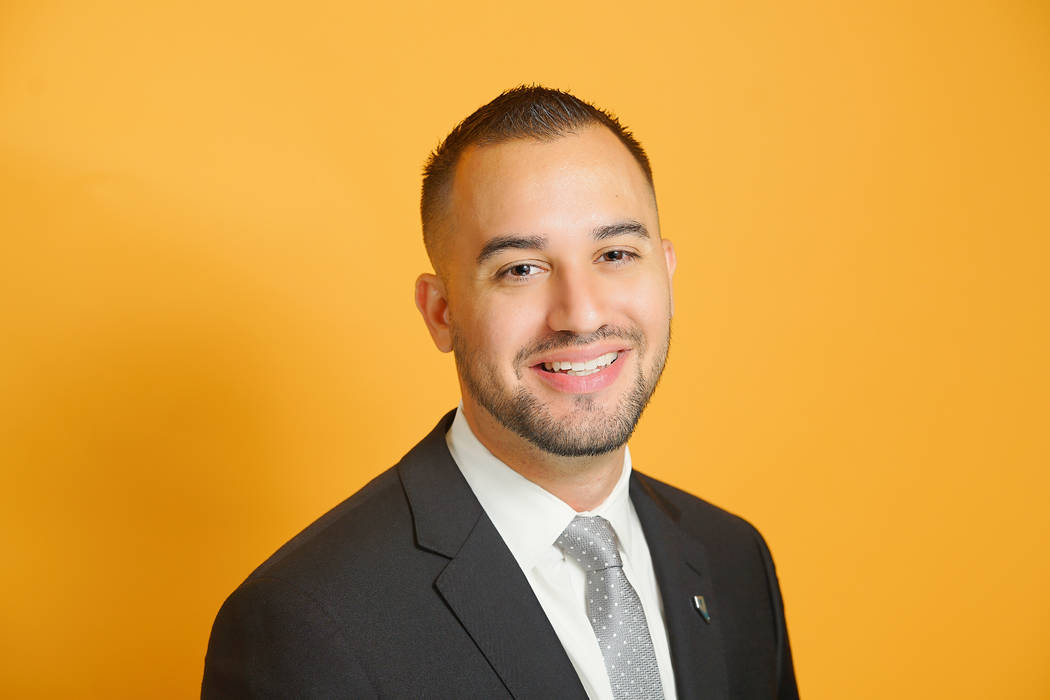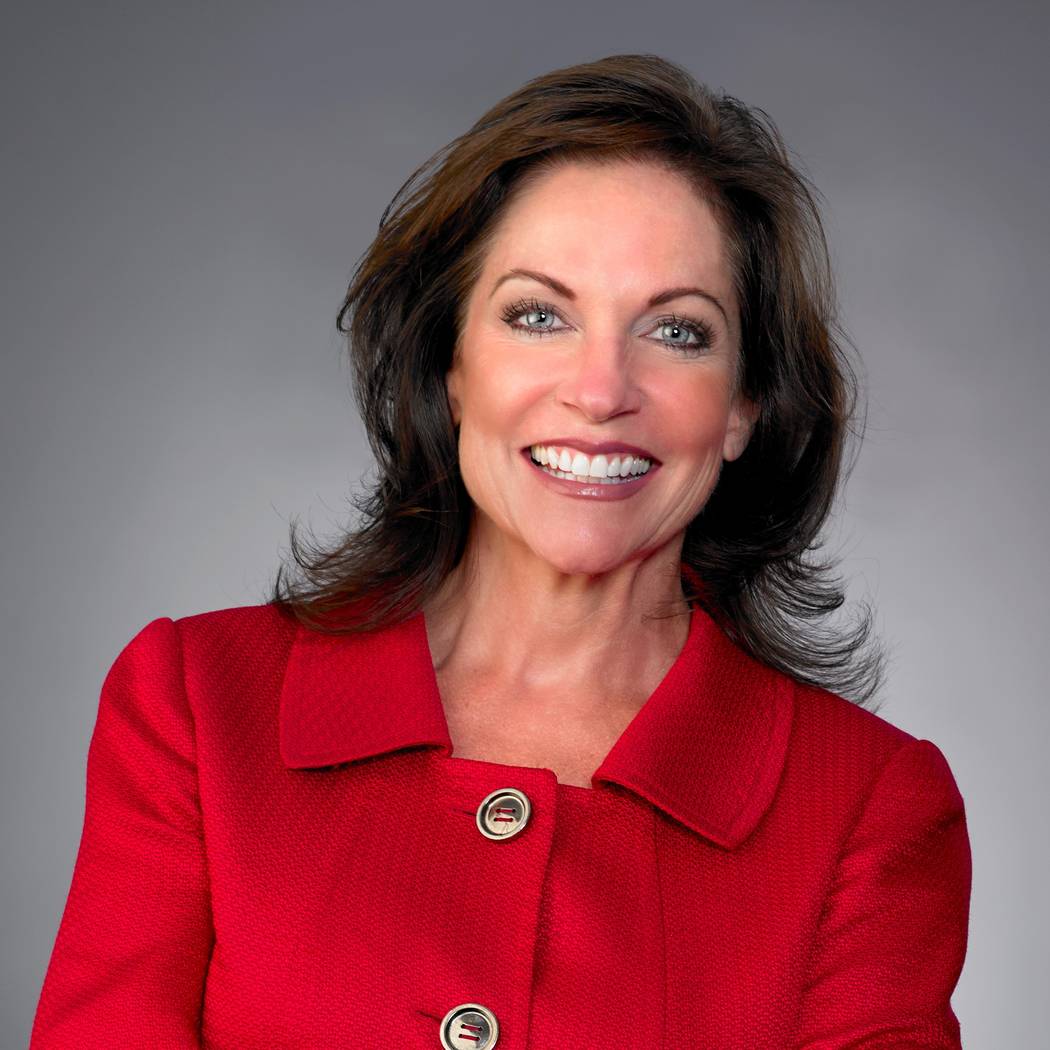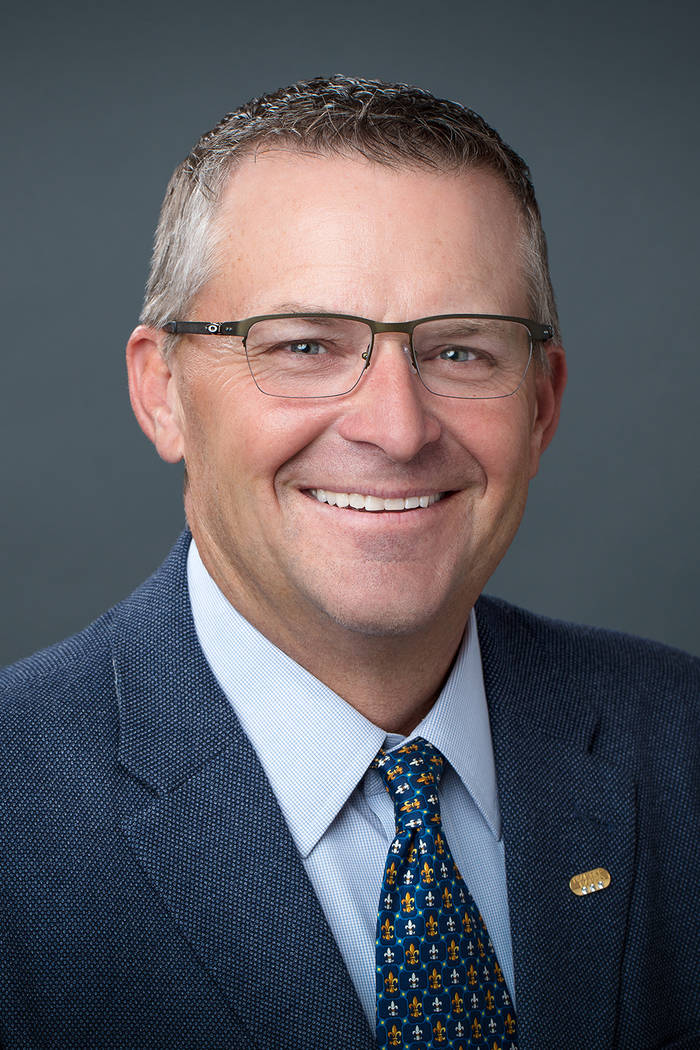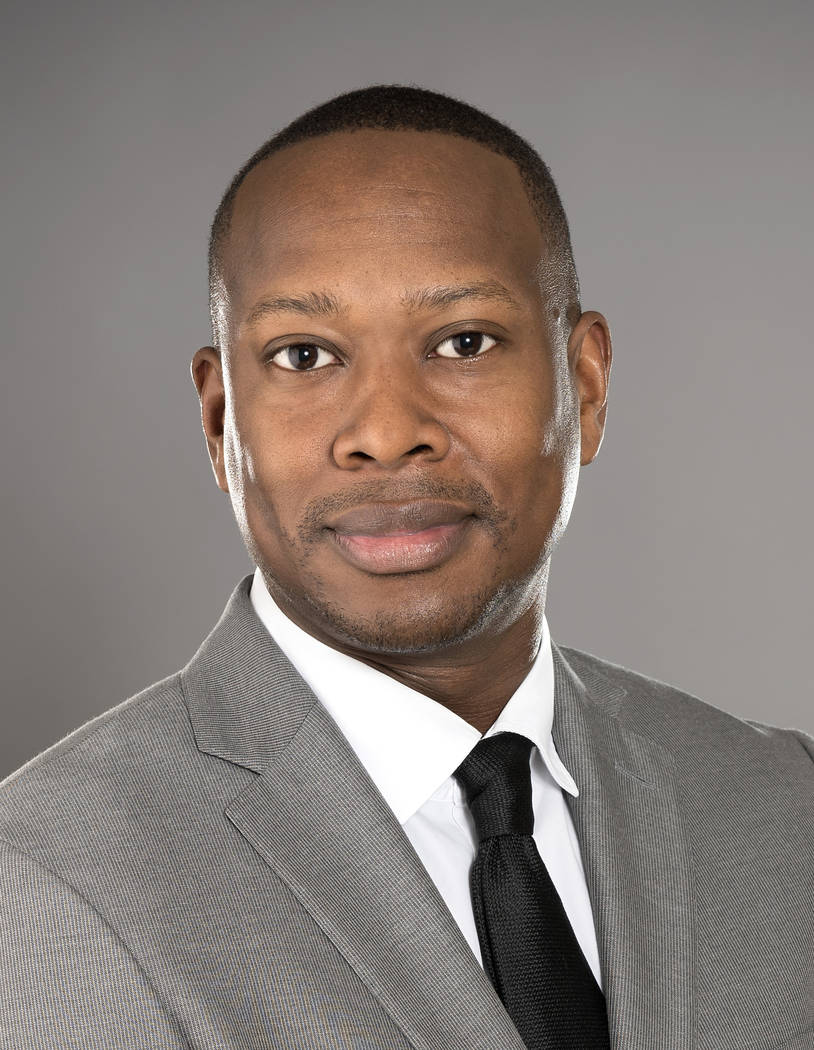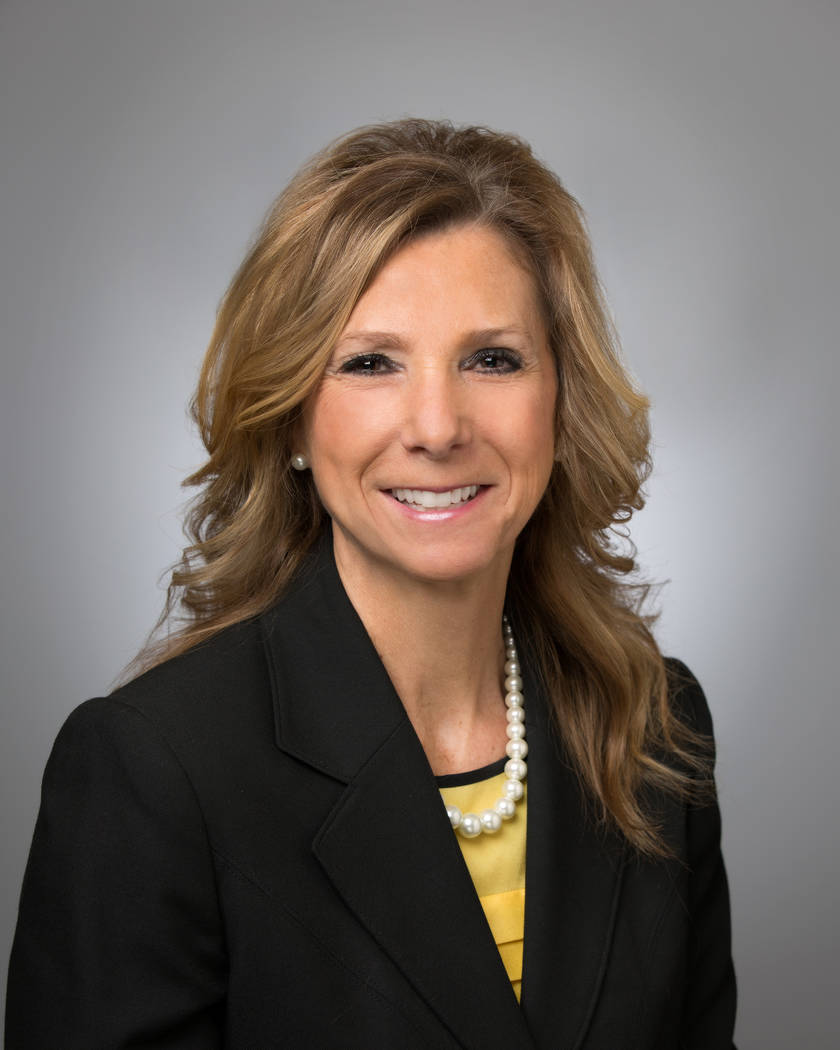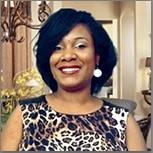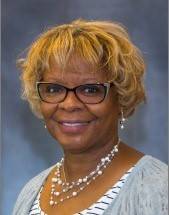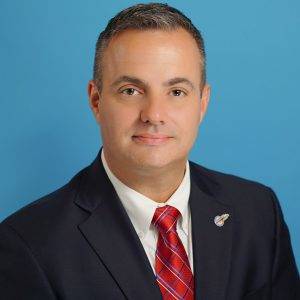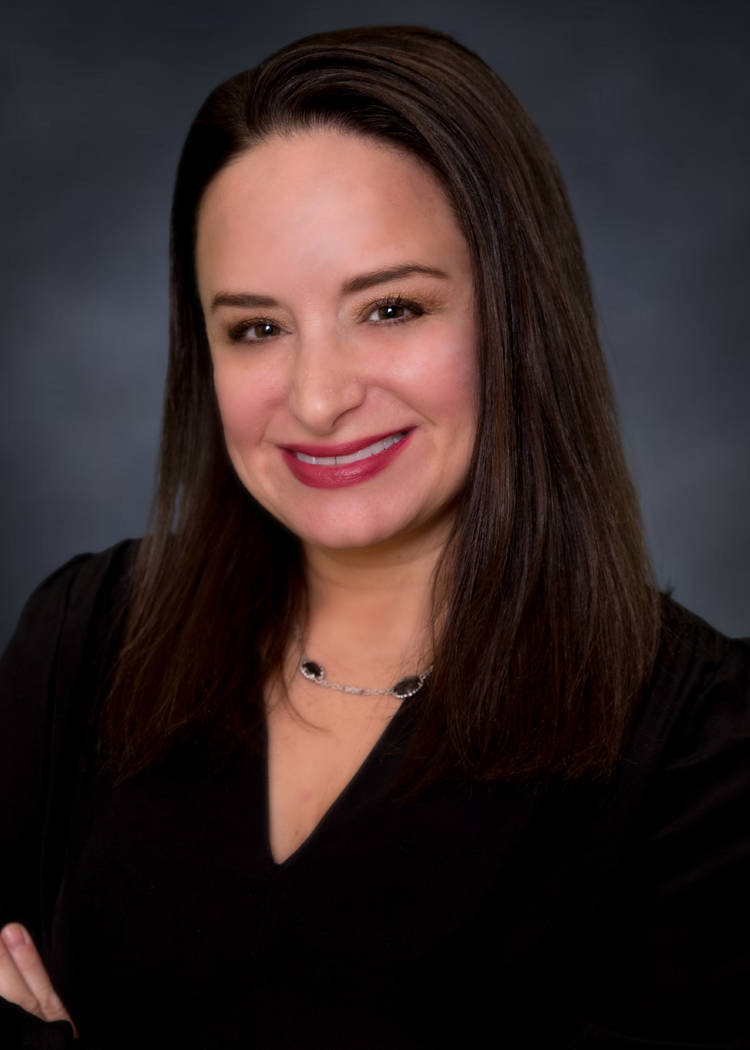 EDUCATION
• Nevada State College has announced Anthony Ruiz as its new senior adviser of government relations and community affairs. A Las Vegas native, Ruiz will be responsible for working with state, local and federal government officials and their staffs to successfully execute the college's mission and Board of Regent approved initiatives. This position is also responsible for helping build productive relationships within the business community and with other key local and state stakeholders to help ensure the strategic initiatives of the college are achieved.
Ruiz brings six years of public affairs and communications experience to his new role at Nevada State College. He joins the team from the Las Vegas Global Economic Alliance where he held the role of senior director of communications and public affairs for two years. There he managed public affairs initiatives for the LVGEA and built strategic partnerships to further the organization's mission.
"Ruiz has a strong track record in the Las Vegas community. We welcome his government and public affairs expertise, and strategic leadership at a time that Nevada State is rapidly growing," said Nevada State College President Bart Patterson. "His passion for government relations will be instrumental."
Before joining Nevada State College, Ruiz had a significant impact at the LVGEA. Before senior director of communications and public affairs, he was director of marketing and community partnerships for the LVGEA.
Following graduating from Lewis & Clark College in Portland, Oregon, Ruiz worked at Erickson Group Ltd where he was a business analyst and marketing specialist. In his role he managed relationships with city leaders, led the rebrand and marketing strategy for an aviation company with more than 60 employees, and developed four international websites, generating 85,000 page views over a 12-month period.
Ruiz serves as founding board member and secretary of the Nevada Economic Development Association. He is a member of the board of alumni at his alma mater, Lewis & Clark College.
Ruiz received a Bachelor of Arts degree in rhetoric and media studies and political science from Lewis & Clark College in Portland, Oregon. He also attended the Economic Development Institute at the University of Oklahoma. Ruiz graduated from Desert Pines High School in Las Vegas before moving to Portland to pursue higher education studies.
GOVERNMENT
• Workforce Connections, Southern Nevada's local workforce development board, announces seven new board members:
— Mary Beth Sewald, Las Vegas Metro Chamber of Commerce
— Guy Martin, Martin-Harris Construction
— Renee Boyce, My Next Career Path Staffing
— Linda Gerstenberger, Dignity Health
— Duana Malone, Tech Queen Systems LLC
— Brenda Flank, Conservative Alliance for Community Growth
— Jared Smith, Las Vegas Global Economic Alliance
The Workforce Connections Board oversees local activities and initiatives defined by the Workforce Innovation and Opportunity Act of 2014.
The board is appointed by the Southern Nevada Workforce Development Area's chief Local Elected Officials Consortium and is composed of a diverse group of community and business leaders who understand the local labor market and work to align resources to meet local area needs.
The new board members will serve three year terms, ending June 30, 2021.
LAW
• Brownstein Hyatt Farber Schreck has announced that Patrick J. Reilly, a well-known litigator in Nevada, will join the firm as a shareholder in its Las Vegas office.
"Pat's many years as a top litigator in Nevada make him a great fit for our nationally recognized litigation team," said Eric Burris, Brownstein's litigation department chair. "His work on complex commercial litigation, consumer protection and appellate matters coupled with his firm leadership experience further strengthens our trial team as we continue to handle high-profile litigation in Nevada."
With 20 years of experience, Reilly's background includes a wide range of complex and high-profile cases where he provides clear and effective strategies for clients inside and outside the courtroom. He is a well-regarded appellate practitioner and handles matters before numerous federal and state appellate courts. He also focuses on consumer protection matters, including Fair Debt Collection Practices Act, Telephone Consumer Protection Act and Fair Credit Reporting Act defense in addition to real estate disputes, administrative and regulatory proceedings, shareholder derivative lawsuits, partnership disputes and class action defense. Reilly represents financial institutions, developers, hotels and casinos, utilities and public private partnerships.
Prior to joining Brownstein, Reilly was a partner at Holland & Hart. He received his J.D. from Loyola Law School and his B.A. from University of Southern California.
Reilly adds additional depth to the firm's Nevada-based litigation department which has added three new shareholders this year including Greg Brower, former assistant director for the office of congressional affairs at the Federal Bureau of Investigation, as well as Sam Schwartz and Frank Flansburg, who combined their litigation and bankruptcy firm with Brownstein back in July.
RETAIL
• Balloons with a Twist and Master Calendar Las Vegas welcomes Julie Marcus as vice president of sales and marketing. Julie comes to us with more than 20 years of experience in sales and marketing from major companies throughout the country.
A native of Philadelphia, Marcus moved to Las Vegas to attend UNLV College of Hotel Administration where she earned her Bachelor of Arts degree. After briefly working in the hotel industry, Julie discovered her passion for sales. In addition to her work experience, she sat on the executive board of Children's Heart Foundation of Nevada, and is involved with several charities throughout Las Vegas.
Marcus' proven sales history combined with her passion for giving back make her a wonderful addition to Balloons with a Twist and Master Calendar Las Vegas as we look forward to the growth that she will bring.
TECHNOLOGY
• AXEL, the award-winning technology company providing users with ownership and privacy protection over their digital data and content, is has announced the appointment of Jeff Maher to the role of vice president. Maher will help lead communications and creative efforts for the upcoming launch of the company's AXEL Token and development of its proprietary blockchain platform, the AXEL Exchange. He also will produce original content across AXEL's social media channels, as part of an initiative to educate the public about blockchain technology, and its real-world benefits.
The AXEL Exchange will empower users to monetize and control the privacy and custody of their digital content — whether it's music, videos, pictures, documents, games or other programs and services.
"Blockchain is taking over the world by storm," said Ben Ow, President and CTO of AXEL. "But, many people still only associate blockchain with bitcoins, and as a way to get rich quick. Most don't understand what the technology is all about, and how it's actually applicable to our daily lives. We're eager to work with Jeff, who will use his experience with consumer audiences and the media industry to convey the human element to blockchain, so people can realize that this isn't an elite technology for a selected few, but that we will all benefit from this innovation."
Maher spent the past 14 years as a TV anchor, reporter and multimedia journalist in four U.S. markets, including Sacramento, Albuquerque and Midland, Texas. He is viewed in the broadcasting industry as an innovator, recognized as being among the first journalists in the country to shoot entire features using miniature cameras, smartphones, drones and was also among the first to create a commercialized YouTube channel. Most recently, he spent the past three years as anchor and host of "Wake Up with the CW" in Las Vegas. Maher has received top awards by Associated Press, New Mexico Broadcasters Association and Society of Professional Journalists.