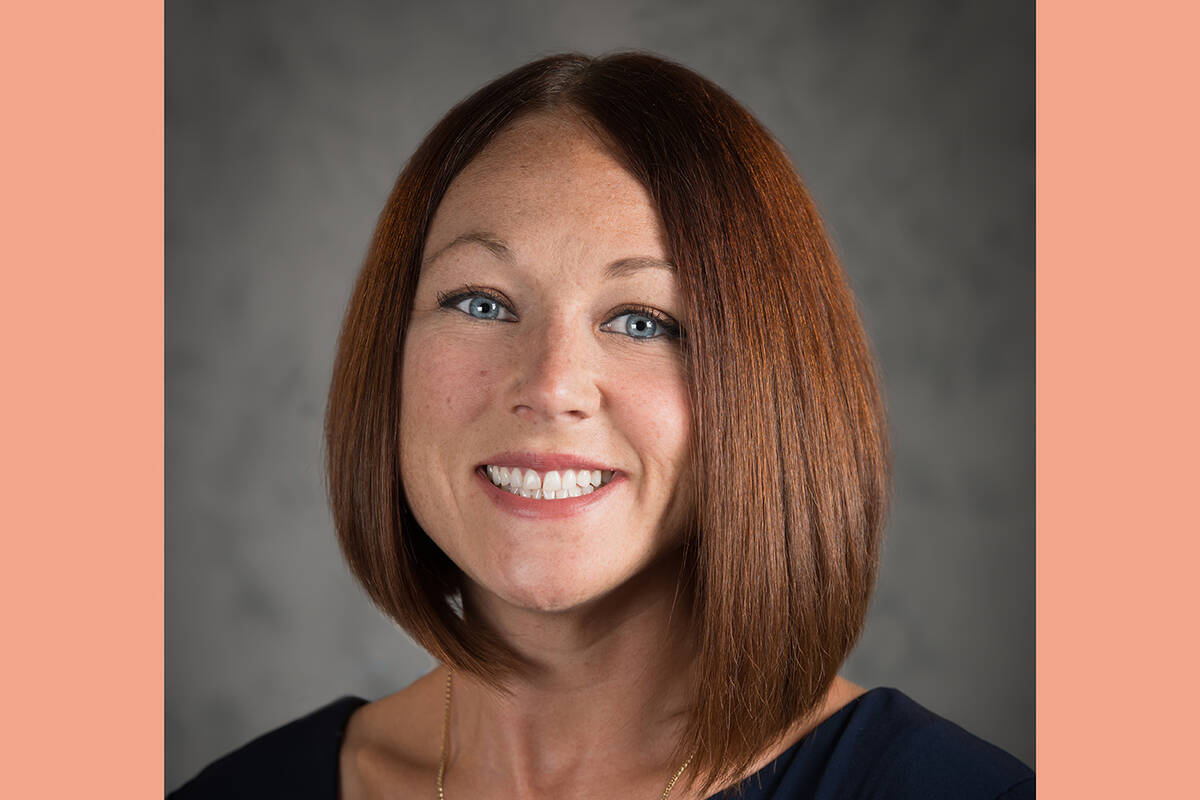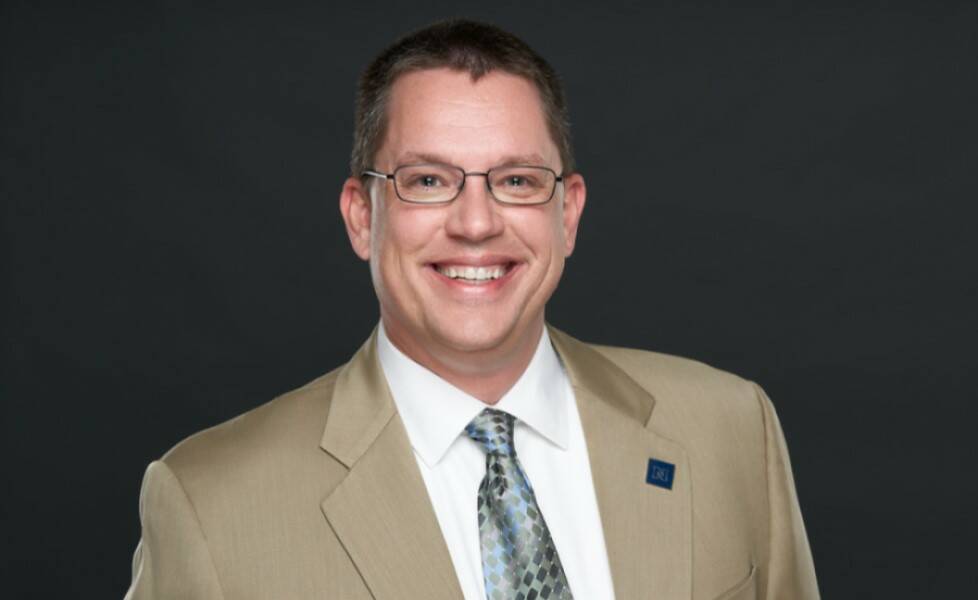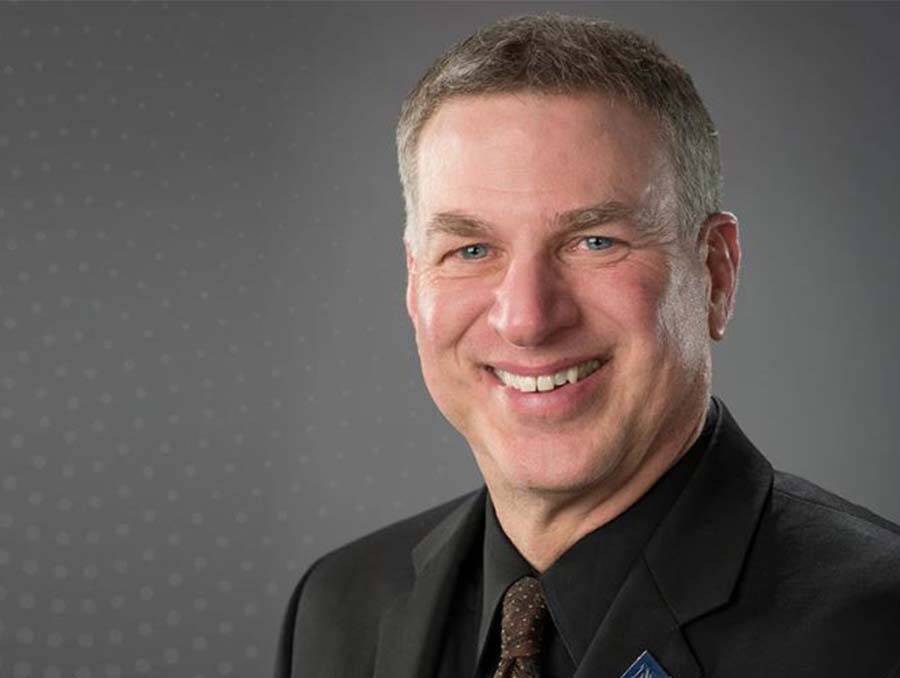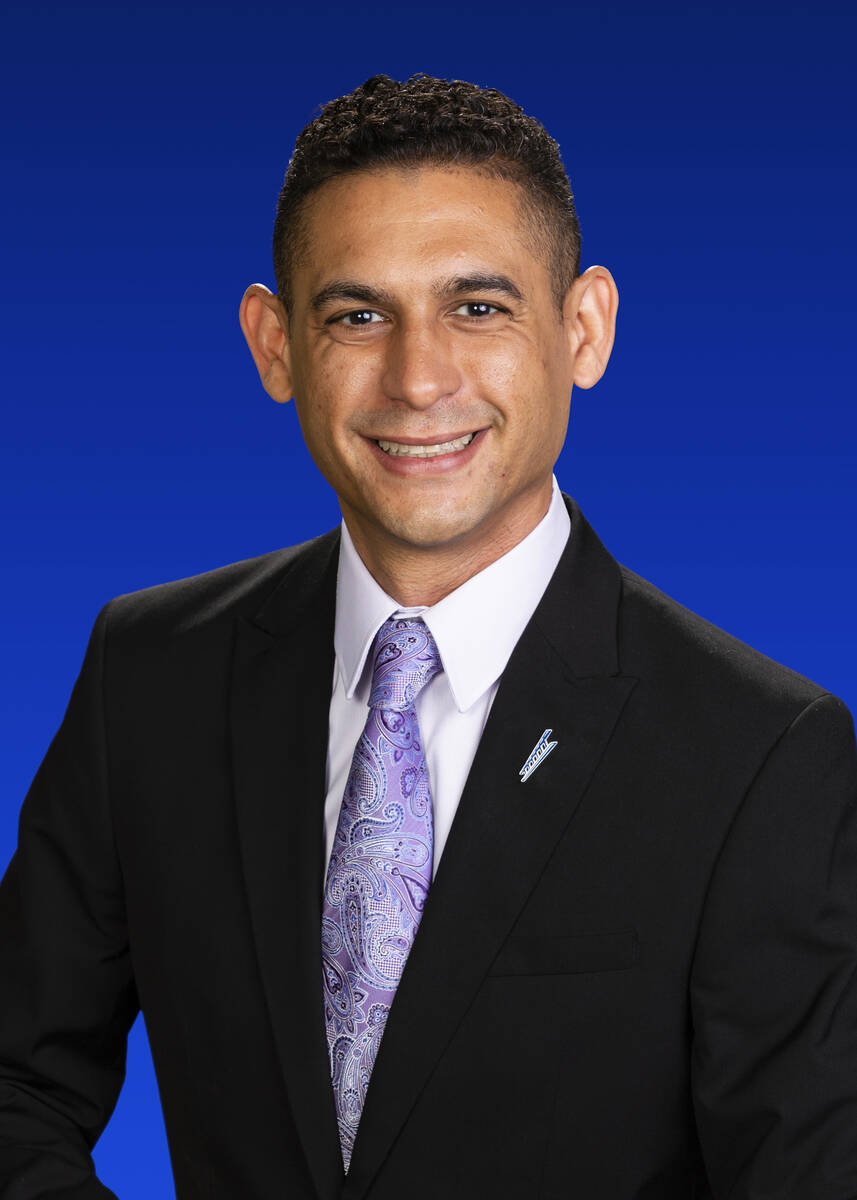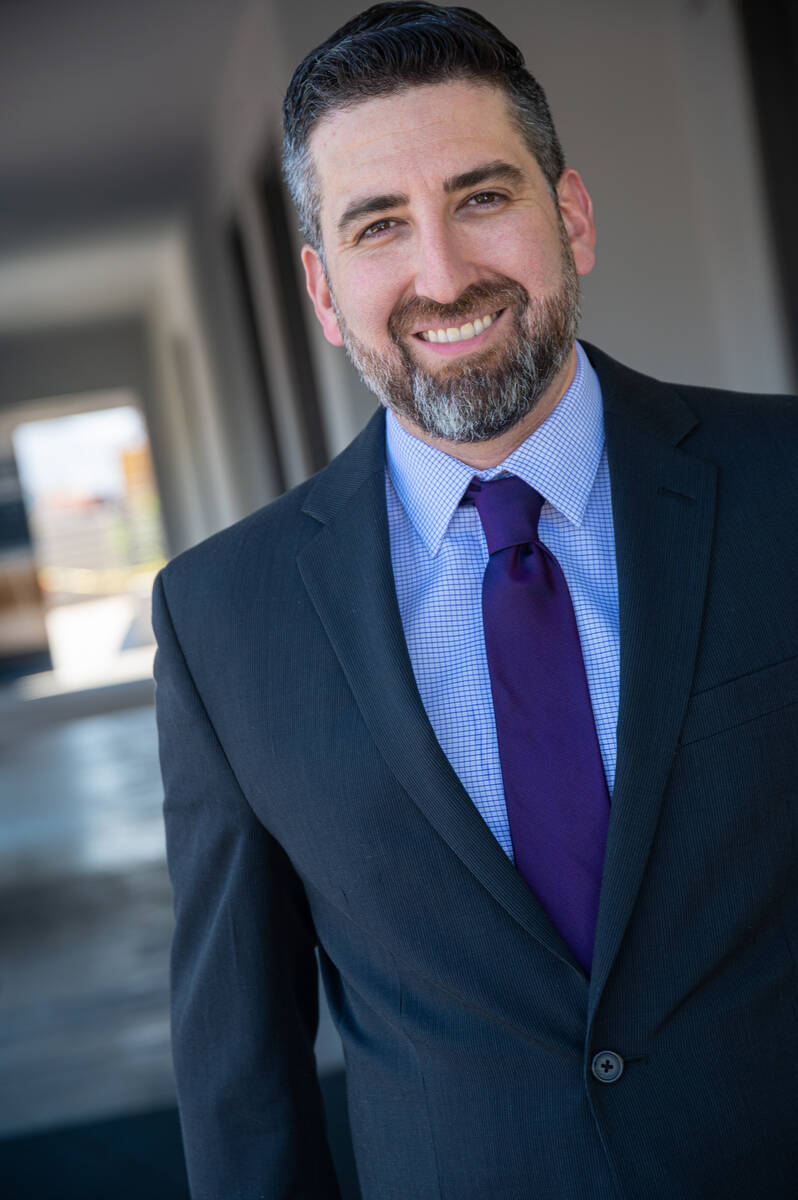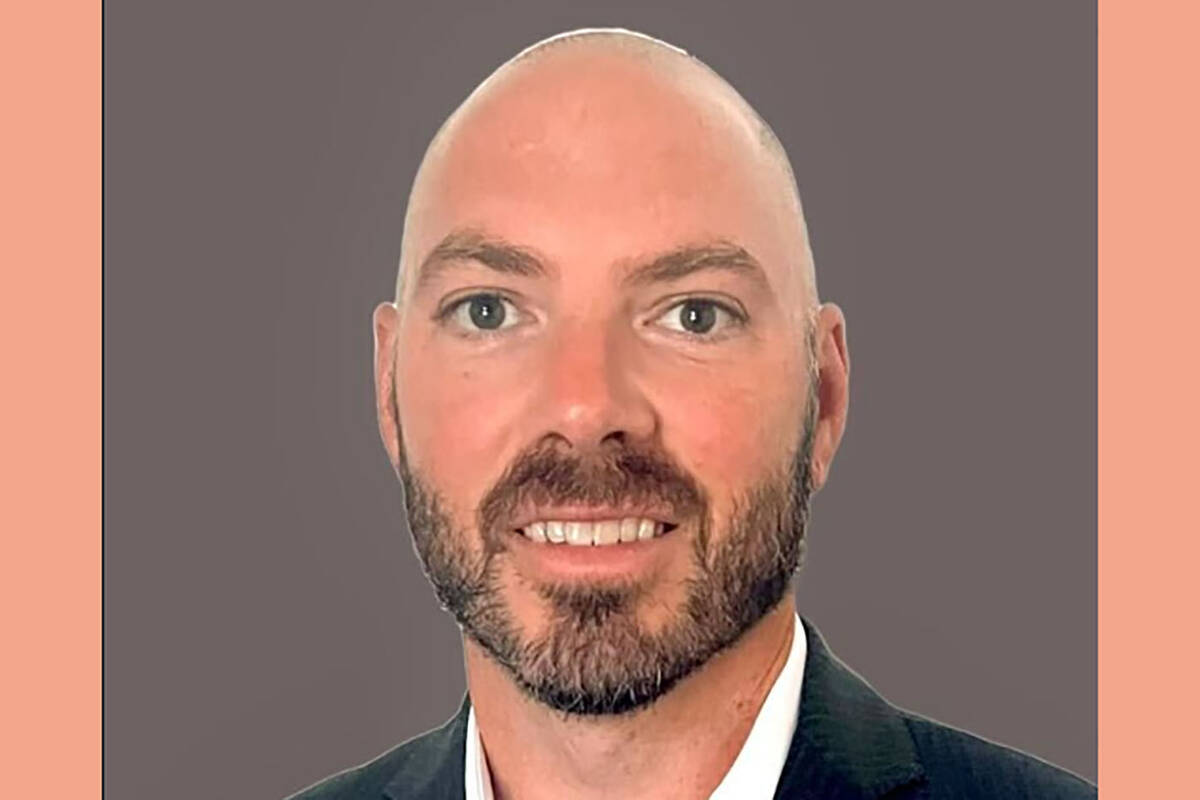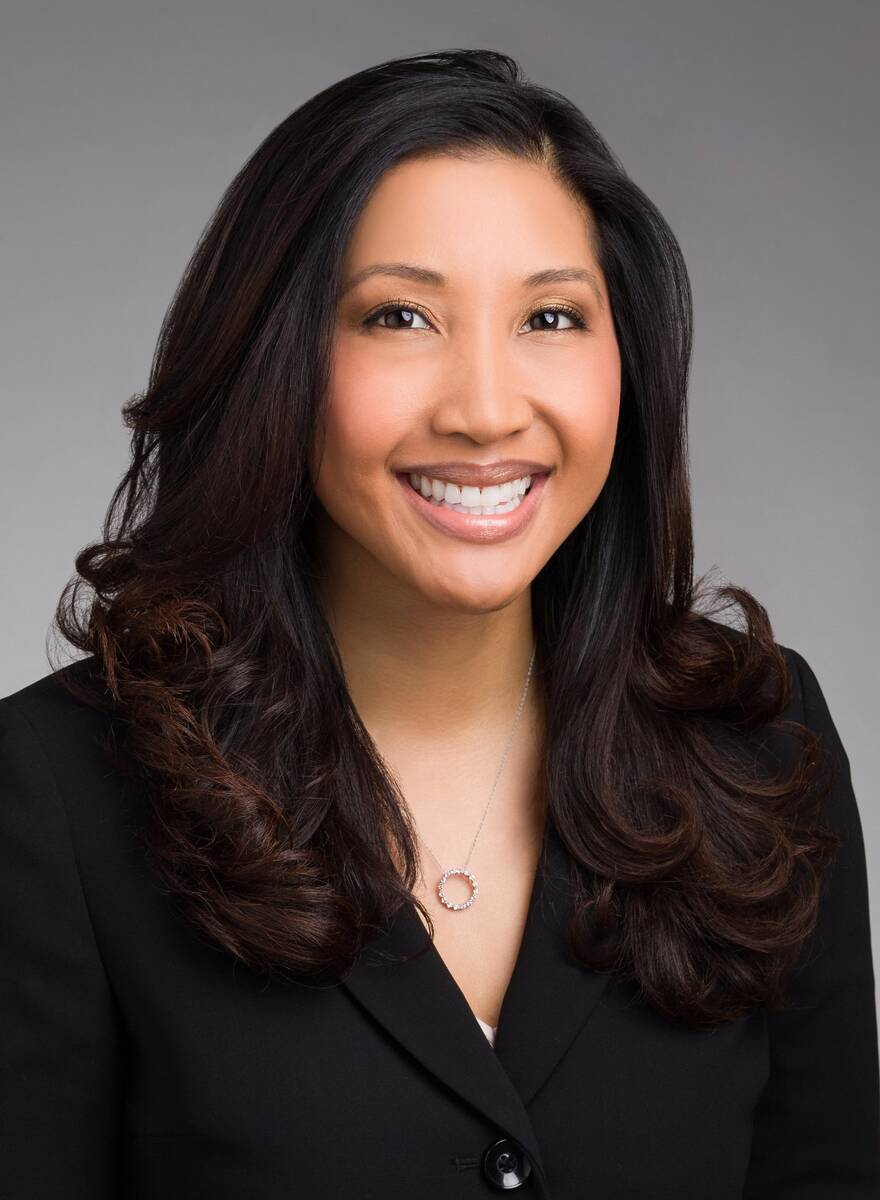 EDUCATION
• Sarah Quigley has joined the UNLV University Libraries as the new director of Special Collections & Archives, one of Nevada's top cultural heritage and preservation institutions.
Quiqley brings 16 years of archives experience, and most recently served as the head of collection processing at the Stuart A. Rose Manuscript, Archives, and Rare Book Library at Emory University. She began her career in archives at Abilene Christian University in Texas, and also worked at the Jesse Helms Center in Wingate, North Carolina, before moving to Emory University.
"Throughout her career, Sarah has demonstrated progressive responsibility in managing archives and developing the leadership skills that make her the ideal person to lead our Special Collections & Archives division," said Maggie Farrell, Dean of UNLV Libraries. "Her expertise will be vital in supporting the growth of our unique collections and strengthening ties with students, faculty and community users who utilize these collections in the classroom and in their research."
Located within Lied Library, Special Collections & Archives supports researchers worldwide in the interdisciplinary study of Las Vegas and gaming. In addition to a team of archivists and curators, Special Collections is home to two nationally recognized research centers, the Oral History Research Center and the Center for Gaming Research, and our internationally recognized Digital Collections department.
Special Collections & Archives houses and provides access to photographs, manuscripts, documents, oral histories, rare books and other unique materials.
In addition to her archives work, Quigley has taught classes on archives and collections care for the Foundation for the American Institute for Conservation and the Society of American Archivists, and taught in the Master of Archival Studies Program at Clayton State University.
She has published and presented extensively on archives, curated several exhibitions and received a grant from the National Historical Publications and Records Commission. She is a member of the Academy of Certified Archivists, and Society of American Archivists.
She has earned a Bachelor of Arts in history and a Master of Science in information studies from the University of Texas at Austin.
• The University Center for Economic Development at the University of Nevada, Reno named Dr. Frederick Steinmann as its new director, effective July 1, 2022. Steinmann's predecessor, Dr. Thomas Harris, held the position for 30 years since the center's inception. Harris will continue to serve the center as part-time faculty alongside Steinmann and new center faculty member Dr. Richard Bartholet, the director of the Sontag Entrepreneurship Competition.
The center received a five-year grant for $1.65 million from federal, state and local funding, implementing cash matching of funds for the first time. The United States Economic Development Administration contributed $825,000, and the Nevada Governor's Office of Economic Development provided the center with a $125,000 grant.
"With this support, the center will be able to make these resources more attainable for Nevadans," Steinmann said. "We especially want to help Nevada's Indigenous communities and support entrepreneurs."
UCED supports economic development in Nevada by providing resources through the university to organizations and areas that can benefit from job and income creation and retention efforts. Through the renewed funding from federal, state and local sources, the center will continue to support local governments, regional economic development authorities, various state government agencies and other private sector firms and nonprofit community-based organizations across the state in a variety of capacities.
• Ken Coll is the new chair of the board of directors at WestEd, a national leader in research, development and service for education and human-services organizations serving Nevada, California, Arizona and Utah.
Coll, former dean and current professor of counseling and educational psychology at the College of Education and Human Development at the University of Nevada, Reno, became chair July 21. He is the first Nevadan in 25 years to serve as chair of the nonprofit, non-political organization headquartered in San Francisco. Coll has served on WestEd's board of directors since 2013.
As chair, Coll serves a key role in establishing the strategic direction of WestEd as it works with educators and policymakers to reduce gaps in educational opportunity and promote positive outcomes for all children and adults.
"With his depth of expertise in student development and his deep commitment to teacher education, Ken Coll brings invaluable experience and vision to the board and the agency's commitment to diversity, equity and inclusion," WestEd CEO Glen Harvey said. "I am looking forward to working with him to improve outcomes for all learners."
WestEd's board of directors consists of leaders from the public and private education, business and human services sectors. Board members play a critical role in the agency's leadership and strategic planning. Coll succeeds Jacob Moore, associate vice president of Tribal Relations at Arizona State University, who served as the board's chair for 2021–22.
The WestEd board of directors includes 50 top executives of educational, business and human services organizations in Nevada, California, Arizona and Utah. Donald Easton-Brooks, dean of the University's College of Education and Human Development, also serves on the WestEd board.
As the director of the Community Behavioral Health Collaborative, Coll works to increase access to behavioral health services for underserved communities, schools and agencies in northern Nevada. His award-winning research focuses on school and mental health risk and resilience factors and effective assessment and counseling interventions with struggling adolescent populations.
Coll, who holds a doctorate in counselor education and supervision, said his experience with educational issues in Nevada helps to ensure the state's interests are addressed in WestEd's work. Recently, the nonprofit has assisted in the development of distance-learning and hybrid educational models in Nevada.
• Masaki Shimono has joined the College of Agriculture, Biotechnology & Natural Resources as a research scientist, studying beneficial microbes to improve and mitigate disease in potatoes during storage.
Shimono has joined Patricia Santos, assistant professor of plant-microbe interactions in the Department of Biochemistry & Molecular Biology, in her lab to conduct research for the food industry. Shimono, an expert in resistance mechanisms of plants against bacteria, is looking into how long-term storage conditions affect potatoes in terms of water loss and disease decay due to plant pathogens. Soft and dry rot, caused by bacterium and fungus, respectively, are two important diseases being investigated.
Shimono, working with Santos and her team, is treating these potatoes with different types of beneficial microbes, hoping to aid food manufacturers with efficient storage of potatoes for products such as chips in an effort to avoid waste of valuable produce and financial losses.
The two are also collaborating with associate professor Dylan Kosma and his lab team, who are helping to administer the treatments. The Kosma Lab is looking into how suberin, a plant biopolymer found in potato skin, can help protect tubers from their environment.
After receiving his doctoral degree at Tsukuba University in Japan, Shimono worked as a research associate at Michigan State University focusing on microbial interactions in the molecular pathways of certain plants.
This one-year project, which began last October, aims to mimic the conditions that potatoes are stored in after being harvested, which includes being in humid environments with temperatures around 50F. These average conditions are perfect for the development of diseases. Tuber water loss is an inevitable consequence of long-term storage periods, which causes potatoes to wrinkle and become damaged, making them unusable.
FINANCE
• City National Bank has announced it has hired Aras Bahmani as vice president and branch manager, and Christopher Austad as relationship manager for its Tropicana branch located at 2320 E. Tropicana Ave. and the corner of Eastern Avenue. Bahmani and Austad join City National with a combined 45 years of experience in the financial and business industry.
— As branch manager, Bahmani will be responsible for managing the branch sales and servicing related responsibilities at the Tropicana banking office, including the managing of a staff of three colleagues. Bahmani will report to Bruce Ford, senior vice president and Nevada regional banking manager.
Prior to joining City National, Bahmani served as a financial service representative for First Savings Bank. During his tenure in the financial services industry, he has also worked for JPMorgan Chase as a branch manager, E-Central Credit Union as a banker and Bank of America as a relationship manager and business specialist, where he began his banking career in 2003. Bahmani attended Pasadena City College where he studied business administration and Wharton County Junior College where he studied finance.
— As a relationship manager at the Tropicana banking office, Austad will be responsible for developing and managing new and existing client relationships through referral and calling efforts. Austad will report directly to Bahmani and will partner closely with him and other colleagues to develop new business for the branch.
Prior to joining City National, Austad served as a small business consultant for Bank of America. During his tenure in the financial services industry, he also has worked for Midland American Capital as a commercial underwriting manager, M&I Bank as a banking center manager, UMB Bank as a branch manager and Norwest Financial as a branch manager, where he began his banking career in 1996. Austad attended Truman State University where he earned his Bachelor of Arts in business administration and finance, with a minor in economics.
Both Bahmani and Austad will partner closely with other areas of the bank, such as Private Banking, and will network through various civic and trade organizations to generate new business opportunities and to promote City National's brand and value proposition.
GOVERNMENT
City Manager Ryann Juden announced the appointment of Brittany Toth as the city of North Las Vegas' new communications director.
Toth will oversee the city of North Las Vegas' communications-related functions and team efforts, including public information, internal and external communications, media relations, issue management, branding, marketing, social media, event coordination and development of a distinct city image among other visual communications, public engagement and media relations related efforts.
"Brittany brings a unique mix of skill, experience, enthusiasm and commitment to serve to her post here at the city of North Las Vegas as she joins our growing team of talent," Juden said.
Toth brings nearly 20 years of public relations, strategy, project management, marketing, communications and outreach experience to her position. She joins the city of North Las Vegas from the city of Henderson where she most recently served as public engagement and programs administrator leading broad community outreach and public engagement initiatives to inform planning work and city policy.
Toth also previously served as the senior public engagement specialist for the city of Henderson Community Development Department and public information officer for the Southern Nevada Strong regional planning initiative, which built consensus among 13 regional partners and changed the status quo for public-sector community outreach across Southern Nevada. In addition to her roles in local government, Toth has hands-on public relations and communications experience serving as official spokesperson for Three Square Food Bank, The Tropicana and a variety of clients at the Firm Public Relations and Marketing.
NONPROFIT
• Goodwill of Southern Nevada has announced the addition of David Nakayama as director of philanthropy. Nakayama brings 20 years of service in philanthropy, education, civil rights and political arenas to his mission at Goodwill. He has held senior positions with the University of California, Berkeley; The J. William Fulbright International Center; the California Legislative Assembly; and the Japanese American Citizens League.
"David brings a strategic, thoughtful, and personal approach to Goodwill of Southern Nevada's philanthropic initiatives," said Rick Neal, president and CEO of Goodwill of Southern Nevada.
"Our thriving career services, disability programs and soon-to-be-unveiled training academy will surely benefit from David's experience and expertise."
In his role as director of philanthropy, Nakayama teams with chief mission services officer Karen Marben to guide the organization's cultivation of individual, family and corporate foundations, annual giving campaigns and support for Goodwill train-to-hire programs, training facilities and programs of service.
He graduated from Armstrong College in Berkeley, California, and completed a post-graduate public policy fellowship at the Coro Foundation. He earned a practice-based international Certified Fund Raising Executive credential, signifying mastery of six core knowledge areas of philanthropy.
Nakayama competed in collegiate tennis, became a USPTA teaching tennis professional, and was mentored by International Tennis Hall of Fame member Vic Braden. His son, Johnny, is an automotive executive in Oakland, California.
• Family to Family Connection, a nonprofit that empowers parents and caretakers with the tools to provide a safe and nurturing environment for their children through parent education and community networking, has selected longtime supporter and team member Jennifer Fox as its executive director. Fox has spent the majority of her career in the education industry, including a four-year tenure as the organization's education and support specialist.
Since joining Family to Family in 2019, Fox has empowered hundreds of Southern Nevada families to optimize their student's early-childhood development through educational and emotional support programs, communication strategies and community networking. Throughout her nearly 20-year career, Fox has focused on expanding her educational background to ensure diversity throughout her skill set, including substitute teaching for the Clark County School District and local private schools and serving as a distance learning leader for the city of Henderson.
Fox's expertise and knowledge of communication strategies derives from her 10-year career as the marketing and development coordinator for the Las Vegas Natural History Museum, which she intends to leverage throughout her new position. She also holds a master's in liberal arts and sciences from San Diego State University and a bachelor's in humanities from the University of Texas at San Antonio.
"Jennifer's passion and extensive knowledge for education will lead our organization in the right direction to continue making a difference in our local community," said Shannon Billbray-Axelrod, Assemblywoman, Nevada Legislature, District 34, and president of Family to Family Connection. "Our team shares one common goal, offering families an equal opportunity to access quality education and the tools to create and maintain a nurturing environment."
In her new role, Fox's responsibilities include overseeing the center's day-to-day operations, advising and leading team members, supporting families and students and maintaining and expanding community relations. Fox plans to continue developing community outreach and educational programs in effort to emphasize the power of learning for parents and children.
REAL ESTATE
• LaPour Partners, a commercial real estate development and investment company in the Southwest region, announced the addition of Matthew Hoyt as its first vice president of finance. Hoyt brings more than 15 years of experience in commercial real estate finance, loans and mortgages. His expertise spans a variety of property types, including office, industrial, retail, multifamily, self-storage and hospitality lending.
"Matthew joining our team marks a significant milestone for LaPour Partners," said CEO Jeff LaPour. "With more than $500 million in our development pipeline, Matthew will play a vital role in the expansion of our real estate portfolio across Nevada, Arizona and Colorado. I look forward to working together to expand our strategic partnerships, accelerate our regional growth and deliver significant long-term value to our investors."
Hoyt will join LaPour's executive leadership team and oversee the company's financial operations. He will assume responsibility for the company's overall financial health and guide key decision making for the deployment of capital resources.
Prior to joining LaPour, Hoyt served as the senior vice president for CommCap Advisors for over a decade, where he focused on commercial loan origination with life insurance companies, CMBS lenders and regional financial institutions. Hoyt is active in many industry organizations; he currently sits on NAIOP Southern Nevada's board of directors, is chair of the organization's Membership Committee and serves on the chapter's Community Service and Developing Leaders Institute committees. In addition, Hoyt directs the Mentorship Program for the Lied Center for Real Estate Studies at UNLV and sits on the Institute's Executive Council of Advisors.
• Cushman & Wakefield announced the firm has appointed Venessa McEvoy to the role of director of brokerage in Nevada. Based in Las Vegas, McEvoy will support the needs of Cushman & Wakefield's brokerage and business operations in the Nevada market, which includes offices in Las Vegas and Reno. Her primary responsibilities will include business development, associate broker training, strategic planning, recruiting, industry networking and providing a resource to all services providers and clients.
McEvoy joined Cushman & Wakefield in 2019 and most recently served as the firm's Nevada operations director. Known for her vision and business planning acumen, she has partnered closely with fee earners to develop revenue growth strategies and has guided support staff to streamline implementation. This combined approach resulted in exponential growth and remarkable market share gains for the firm in Nevada.
McEvoy will continue to report to Christina Roush, Cushman & Wakefield's managing principal of Nevada and San Diego, who said, "I am very excited for Venessa to be in this critical new position for Nevada. She has excelled in leadership roles throughout her career and possesses a deep knowledge of Nevada and of our industry. At Cushman & Wakefield, Venessa has shared a vision and partnered with me in crafting the Nevada market's tremendous success. She has helped to reimagine the business support for brokerage and operations and make Cushman & Wakefield a leading commercial real estate brokerage in the Nevada market today."
Prior to joining Cushman & Wakefield, McEvoy served as director of marketing for national consumer and B2B brands where she led implementation of national expansion initiatives as well as new product innovation and development. She also worked with real estate developer, Harsch Investment Properties, and was instrumental with creating operational models and strategic objectives still present at the company over a decade later.
McEvoy is a lifelong Nevadan and has been involved in supporting her local community with a passion toward improving the lives of children in underserved communities through education and assistance. She also has been a longtime volunteer with the Las Vegas Rescue Mission, supporting the charitable organization's food drives, donation collection and assisting in the kitchen. She graduated from the University of Nevada-Las Vegas where she holds a Bachelor of Science in business administration with a strong emphasis on strategic marketing.
TECHNOLOGY
• Bitcoin IRA's new Chief Operating Officer, Rick Synrod, who joins the world's first digital asset IRA technology platform. He previously served as Fidelity's COO and head of operations for the company's digital asset investment division. Synrod spent 15 years at Fidelity and brings a wealth of experience across the financial services realm, with substantial involvement in the company's traditional asset management businesses, most notably where he created, launched and led their digital asset investment operations and management team.