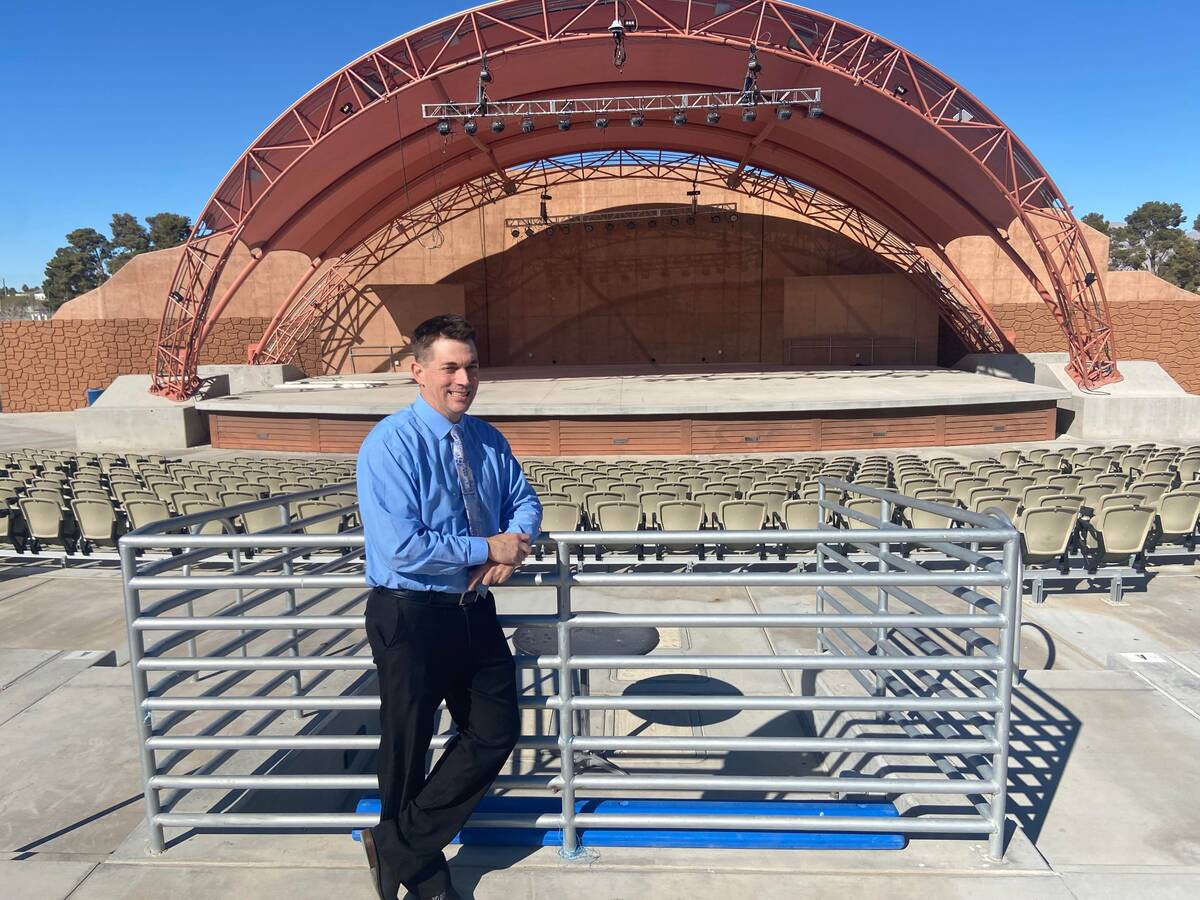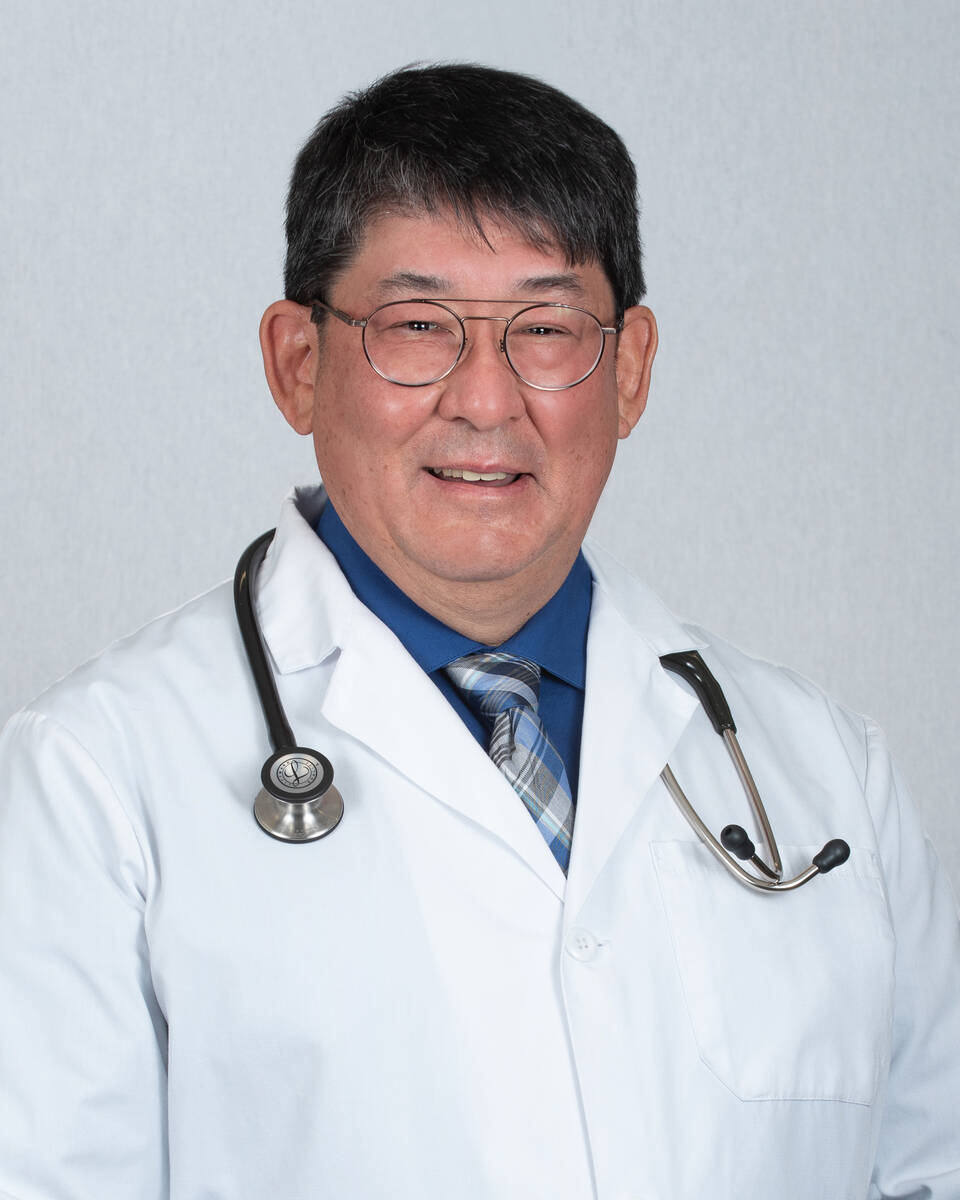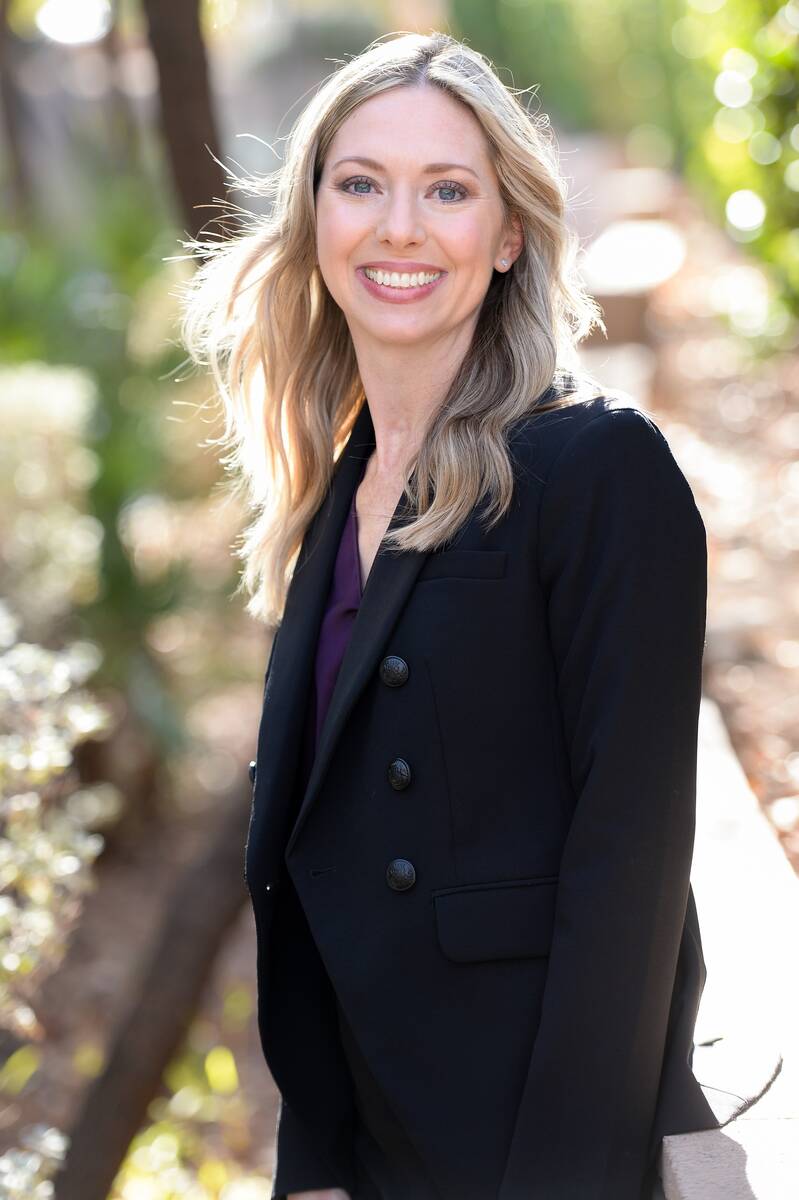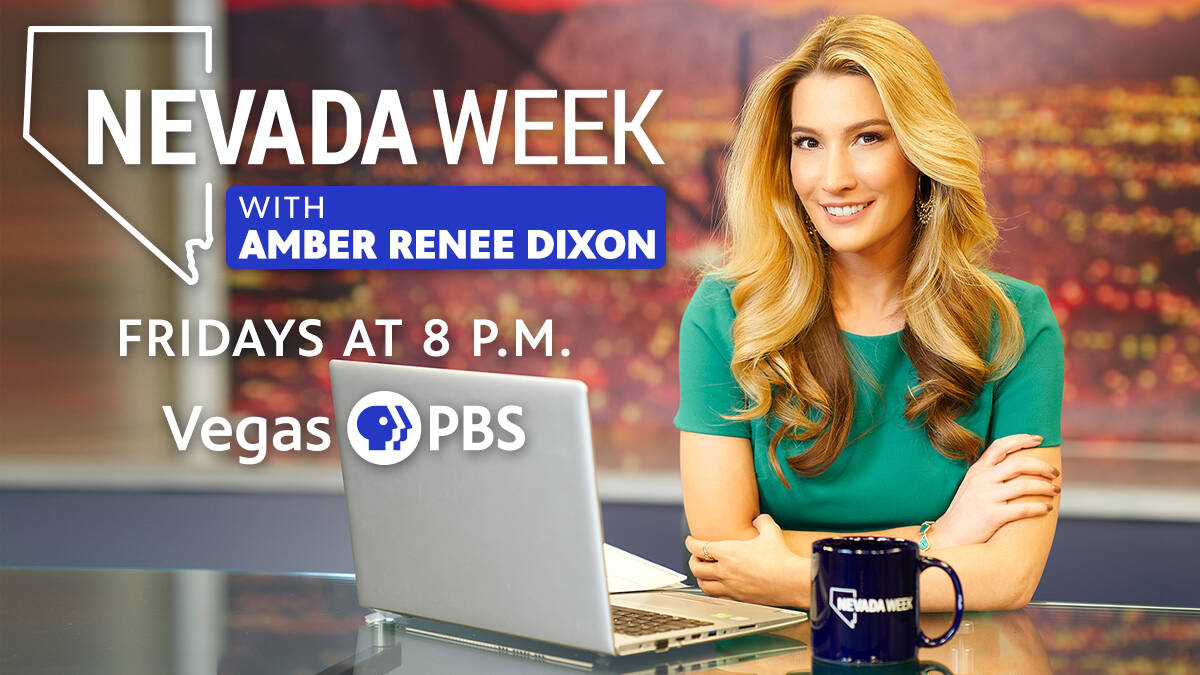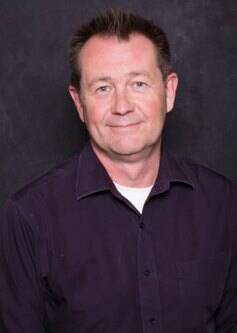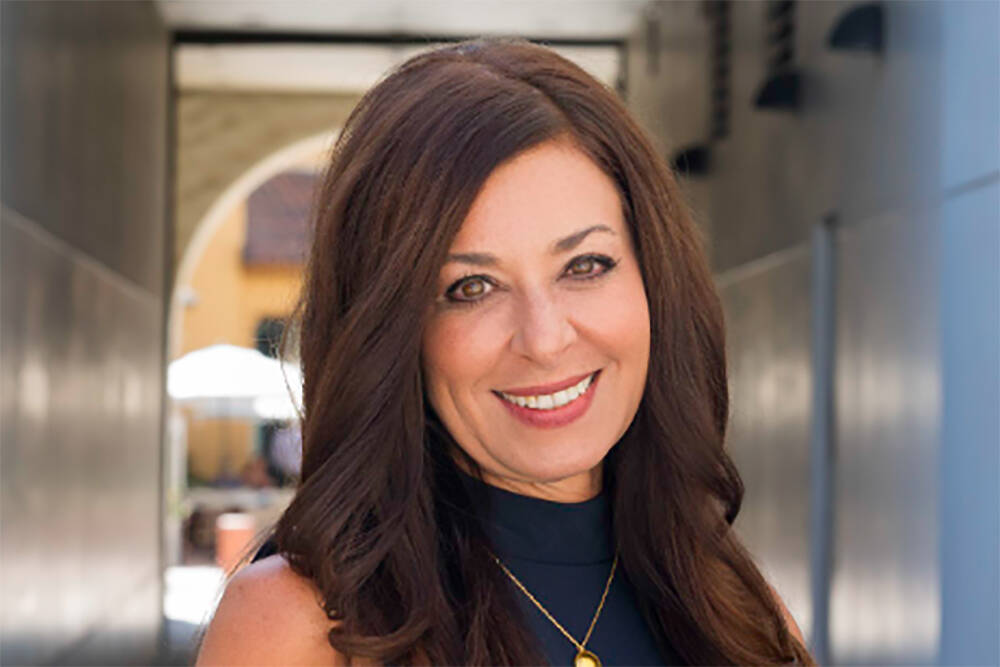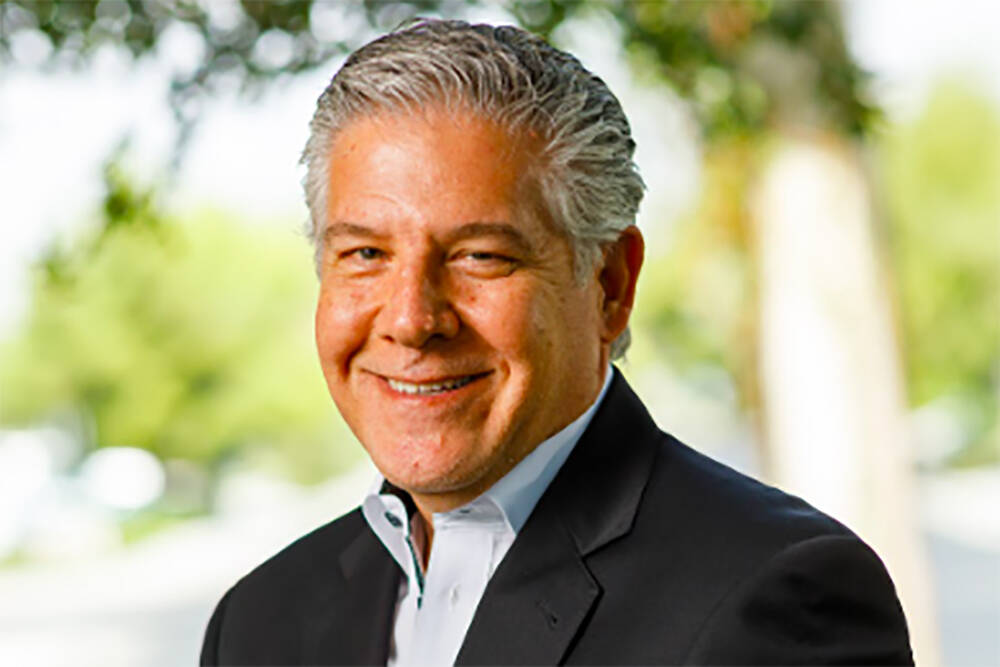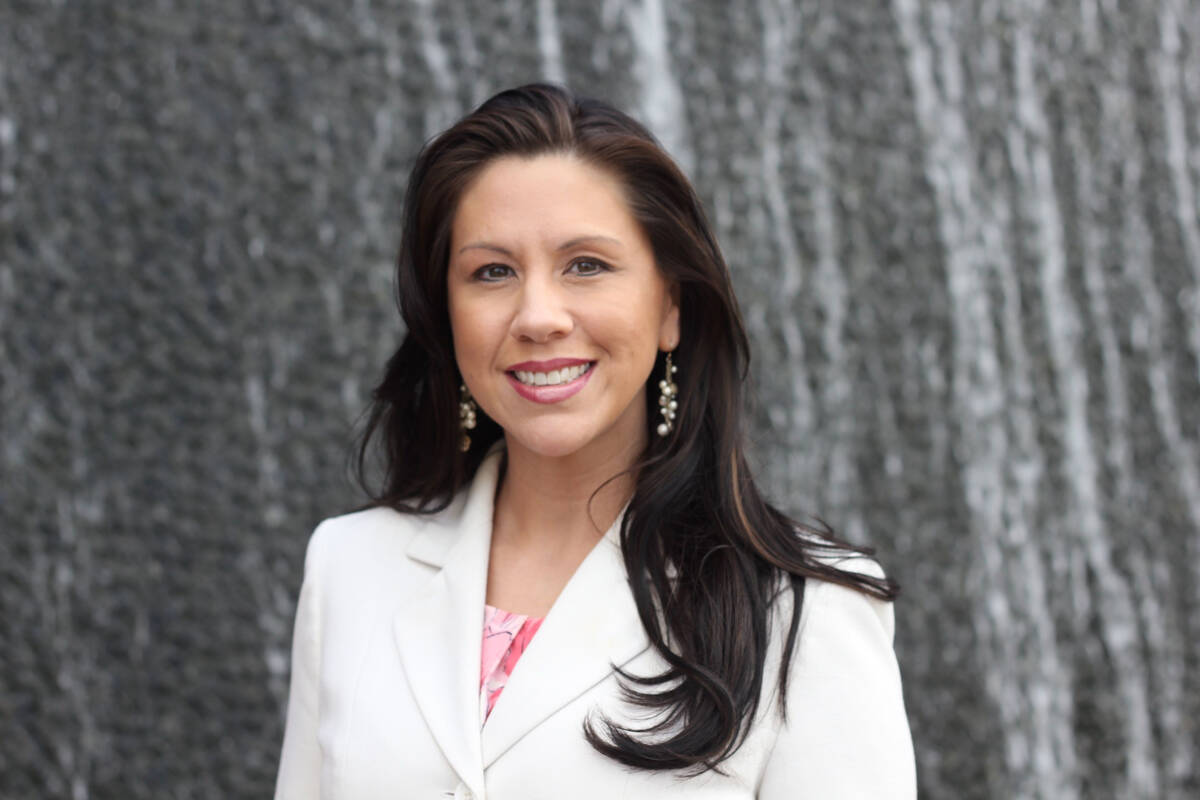 GOVERNMENT
• The city of North Las Vegas has hired Steve Manley, a 25 year veteran of the events and entertainment industry, as general manager of The Amp at Craig Ranch Regional Park. Opened in 2015, The Amp is the only large-scale outdoor amphitheater in the valley located inside Craig Ranch Regional Park with seating capacity up to 6,800.
"As North Las Vegas continues to lead the region in economic growth and strategic initiatives, Steve is positioned to lead The Amp into a new era," said Alfredo Melesio Jr., North Las Vegas assistant city manager. "With Steve's experience and the breadth of opportunity available at The Amp, North Las Vegas is poised to have a first-class entertainment venue."
Opened in October 2015, the 7-acre amphitheater has hosted acts such as Erykah Badu, Cypress Hill and Chaka Khan. During the pandemic, the Emmy nominated singer, songwriter and musician Frankie Moreno performed a six-week virtual residency live from The Amp.
As general manager, Manley is responsible for the execution of live concerts and events. Prior to joining The Amp, Manley worked with MGM Resorts International as manager of special events where he directed the operations and execution of special events at "The Park," a 6-acre open-air public square that connects the Strip, The Park and T-Mobile Arena. Manley began his career as events and entertainment manager with Spirit Mountain Casino in Grand Ronde, Oregon, before relocating to Las Vegas where he managed entertainment and events for Downtown Grand Las Vegas and Station Casinos. Throughout his career,
HEALTH CARE
• CenterWell Senior Primary Care, a senior-focused care provider, has announced the addition of Dr. Charles Wilson to serve patients in its newest location at 6360 Boulder Highway. Wilson is board-certified in family medicine and has been practicing for the last 25 years as a doctor of osteopathic medicine.
CenterWell Senior Primary Care is focused on the physical, emotional and social needs of seniors. At CenterWell, patients receive many of their primary care needs, such as lab tests and check-ups, in one location. Each CenterWell patient has access to board-certified or eligible physicians and Care Teams — behavioral health specialists, clinical pharmacists and resource coordinators — who have been specially trained to meet the unique health care needs of people 65 and older. CenterWell has nine locations throughout the Las Vegas area with another location coming soon.
Prior to joining CenterWell, Wilson practiced at the Fort Mojave Indian Tribe, Paiute Indian Tribe, Optum Health Care and Intermountain Health, among other medical groups, providing broad-spectrum medical care to local community families.
Wilson is a graduate of Nova Southeastern University and completed his residency in family medicine at the University of Miami — Jackson Memorial Hospital.
INSURANCE
• Coreprime, a Nevada-based commercial insurance brokerage specializing in the design and management of employee benefit programs for companies, announced Stacey Sheer has joined the firm as benefits account manager.
In her role, Sheer will develop client proposals for potential new business, coordinate program renewals for existing clients and manage accounts to ensure clients' benefit needs are met.
Native to Las Vegas, Sheer has more than two decades of high-level experience at UnitedHealthcare, where she managed some of UHC's largest employer accounts in Nevada.
"We're really excited to welcome Stacey as the newest member of our team," said Coreprime founder and President Matt Harris. "Her experience working in-house for the largest health insurance carrier in the country and her longevity in the Nevada market makes her a slam-dunk fit. I look forward to her growth as we seek to provide long-term value for our clients and the community."
MEDIA
• A new era of public affairs begins for Vegas PBS. The station's longest-running public affairs program "Nevada Week" has a new host. Amber Renee Dixon. She stepped into the anchor chair Feb. 4. The show airs on Fridays at 8 p.m. on Vegas PBS Chanel 10.
Dixon is a veteran journalist with over a decade of news reporting and anchoring experience. An Arizona native, Amber is bilingual in Spanish and a proud graduate of the Walter Cronkite School of Journalism and Mass Communication at Arizona State University. She began her career reporting on border issues in South Africa, then continued on her journalistic path in Corpus Christi and Rio Grande Valley, Texas. In 2012, she moved to Las Vegas to begin working at KSNV, the NBC affiliate. At KSNV, she worked for two years in news as a general assignment reporter, then transitioned into the role of sports reporter and weekend sports anchor, covering all angles of local sports including NHL, NFL, WNBA, boxing, mixed martial arts, minor league baseball, minor league soccer, NASCAR, college and high school football.
"We are thrilled to welcome Amber to our Vegas PBS family," said Mary Mazur, president of Vegas PBS. "She is an outstanding journalist, who will fit right in with our team and the overall content strategy and style of the show."
Vegas PBS conducted a national search to find a new host for Nevada Week, which began in the fall of 2021. Kipp Ortenburger has been the host of the program since 2019, while also working as the head of the station's grants department. Each job is critical to the well-being of the organization, and each requires full-time attention. As such, Ortenburger chose to step into the grants and government relations role full time.
NONPROFIT
• Mona Lisa J. Paulo joins the LGBTQ Center of Southern Nevada as its director of clinic and HIV services. She oversees the newly named Arlene Cooper Community Health Center, supervising the HIV advocates who provide testing and counseling in the clinic.
Paulo is playing a key role in the clinic's expansion into a primary care facility and eventually into a federally qualified health care center. She is working on policy and procedures to ensure regulatory compliance for state and federal funders. Additional tasks include grant management, grant writing and strategic planning.
"Mona Lisa brings a wealth of knowledge and experience that will support optimal clinic quality, operational efficiencies and improve access to quality care to the LGBTQIA+ community and the vulnerable populations we serve," said John Waldron, Ed. D, chief executive officer for The Center.
Most recently, Paulo was director of operations at Hope Christian Health Center and director of community relations of Ready Responders.
She holds a certificate of public health from the University of Nevada, Las Vegas. She is a candidate for a masters degree of public health — epidemiology and biostatistics, University of Nevada Las Vegas.
REAL ESTATE
• TSK Architects promoted Bruce Preston, RA, DBIA, PMP, LEED AP bd+c, to vice president. Preston has been with TSK for three years and will continue to serve as the managing principal of the Arizona office and national federal division of TSK. Recognized in 2017 as one of ENR's Top Young Professional honorees (previously known as Top 20 under 40), Preston has a wealth of experience in executing federal contracts for multiple agencies.
"Bruce Preston has a reputation for excellence and has earned this promotion," said Windom Kimsey, FAIA, LEED AP, president, and CEO of TSK. "We believe his experience and skill set will further the success of the firm and allow us to better serve our clients."
Preston holds a bachelor's degree in architecture and fine arts from Arizona State University and holds numerous certifications. Prior to joining TSK, he worked at Michael Baker International for over a decade. Preston's new responsibilities will include handling the financial aspect of the business, working on contracts, assessing and managing risk and engaging in federal markets.
Preston is an Arizona native and has four children with his wife, Allison. Together they are actively involved in supporting their local church, as well as Angel Acres Inc., a nonprofit community organization that allows children to engage in equine therapy. In Preston's free time he enjoys playing baseball, riding horses and being outdoors.
• Lage Design, a landscape architecture firm in Southern Nevada, has promoted David Farley from senior landscape architect to studio director. Farley has over 20 years of experience in landscape architecture and planning and has worked on a variety of projects of varying scales and scopes.
In his new role as studio director, Farley is responsible for nurturing a positive, team-oriented environment, ensuring that financial goals and deadlines are being met and managing the daily operations of the Henderson-based company. Additional responsibilities include ongoing review of projects to guarantee full adherence to the program requirements, budget, schedule and design intern; overseeing projects to make sure Lage Design meets quality standards; collaborating with business development and marketing teams to respond to requests for proposals and mentoring project teams.
"We are excited to have David serving as the firm's new studio director," said Cecilia Schafler, founder and president of Lage Design. "David has been with Lage for a number of years and has been a key part of our success. He has a reputation for excellence, and we are excited to have him serving in this new capacity."
Farley is a United States Marine Corps veteran and a graduate of Ohio State University with a Bachelor's of Science degree in landscape architecture. He has a diverse portfolio with a background that includes master planning, conceptual design, development of construction documents and construction observation and administration. Farley serves as president of the Nevada Chapter of the American Society of Landscape Architects.
TECHNOLOGY
• Hospitality technology company, UrVenue, a platform that powers commerce, enhances the guest experience and monetizes a resort's real estate has announced the appointment of Tracee Nalewak as chief growth officer, Bill Sklar as vice president of client and technology services and Nancy Nitsche as director of sales.
"The market for hospitality technology is vast and primed for innovation and these new positions are the key to accelerating UrVenue's growth trajectory," said Deron Pearson, CEO of UrVenue. "We are thrilled to have Tracee, Bill and Nancy, three remarkably talented leaders who will play a critical role in scaling our global business and creating long-term value."
— Nalewak's appointment as chief growth officer, effective immediately, will expand her duties to oversee sales, business development, partnerships and growth initiatives. In this newly formed role, Nalewak will continue to oversee marketing, product development and enterprise relationship management. Nalewak joined UrVenue as chief marketing and product officer in January 2021 and brought her innovative marketing, sales and customer experience background to drive product and growth. Her 25-year career in the hospitality, entertainment, gaming and tourism industries encompasses varied marketing, MarTech and sales responsibilities for iconic hotel, restaurant, nightlife, day life, retail and residential brands.
— Sklar's appointment will expand his duties to oversee operations, including implementation, client care, customer support and training. In this newly formed role, Sklar will continue to oversee IT and engineering. Sklar joined UrVenue as senior director of IT and engineering in August 2021 and brought his diverse background in hospitality, gaming and technology. Sklar has spent the past 22 years helping companies bridge the gap between business requirements and technological capabilities.
— As the new director of sales, Nitsche brings her diverse hospitality experience to spearhead UrVenue's sales organization. She is adept at distilling client needs to build and implement solutions that drive shareholder value while enhancing the client experience. Her commitment to leading and motivating cross-functional teams will enable her to continue executing high-value programs and initiatives. Previously, she held leadership roles at Caesars Entertainment, Paris Las Vegas, ARIA & Vdara Las Vegas, CityCenter Residential and Corporate MGM Resorts International.