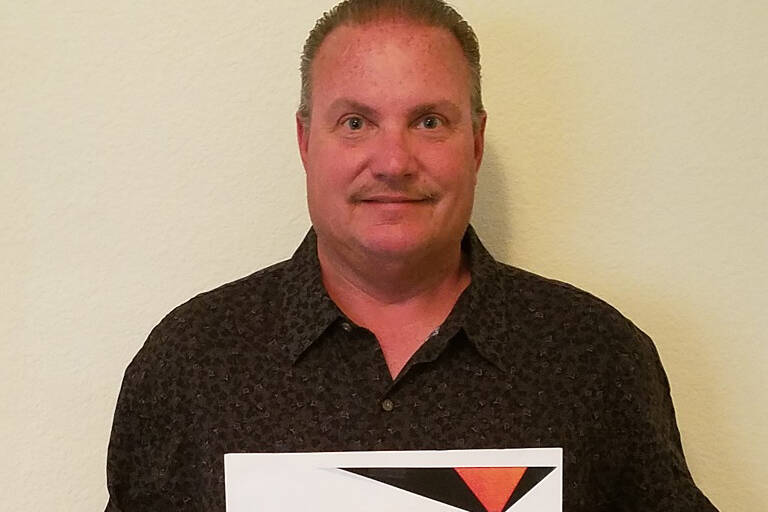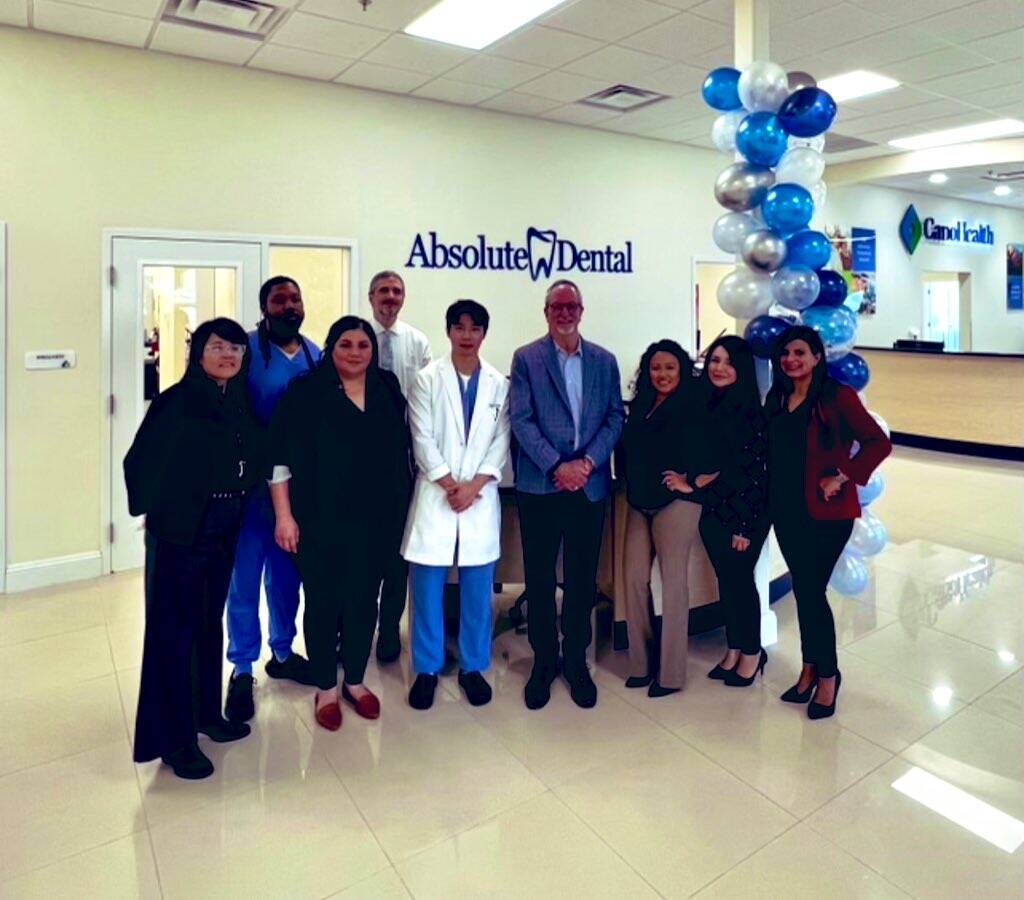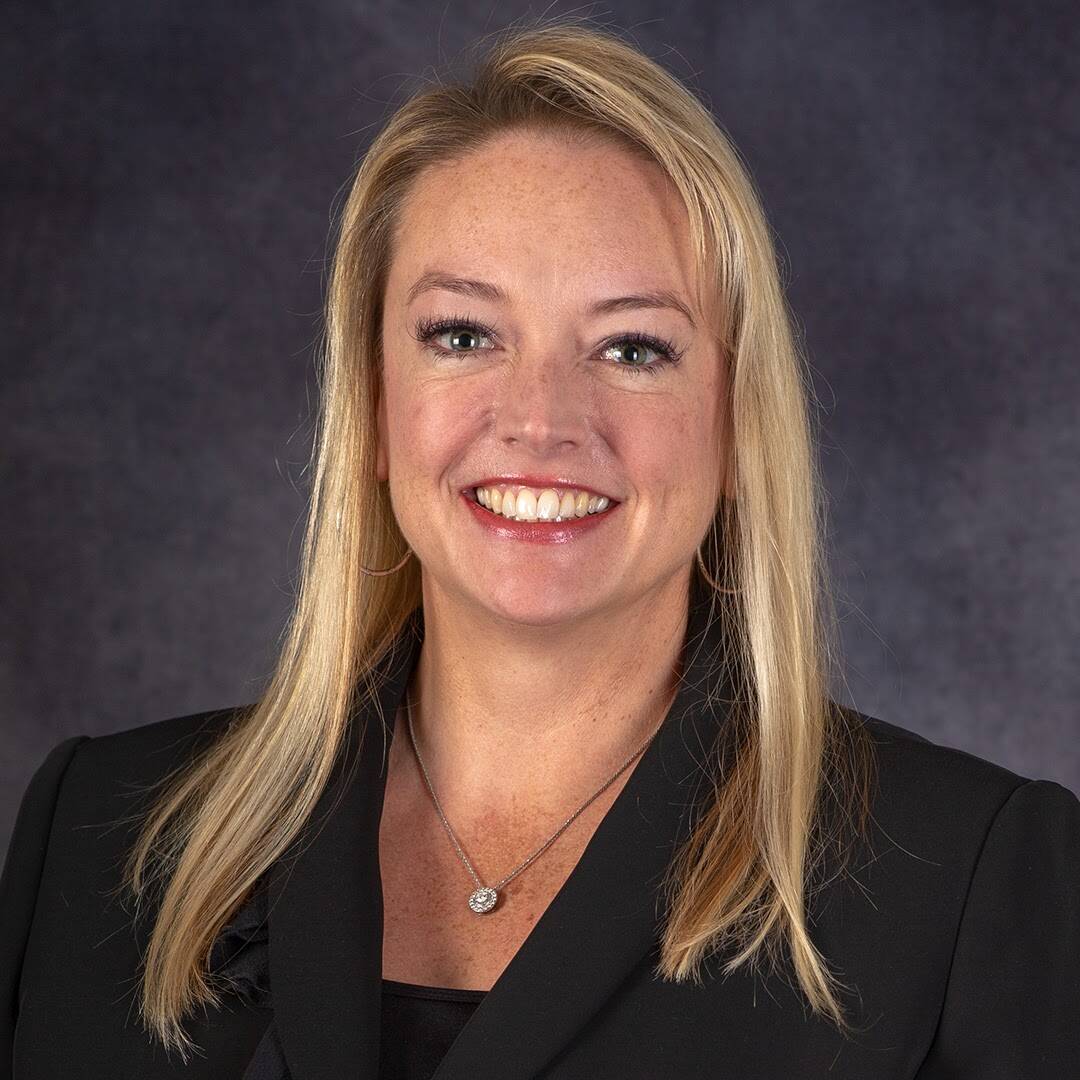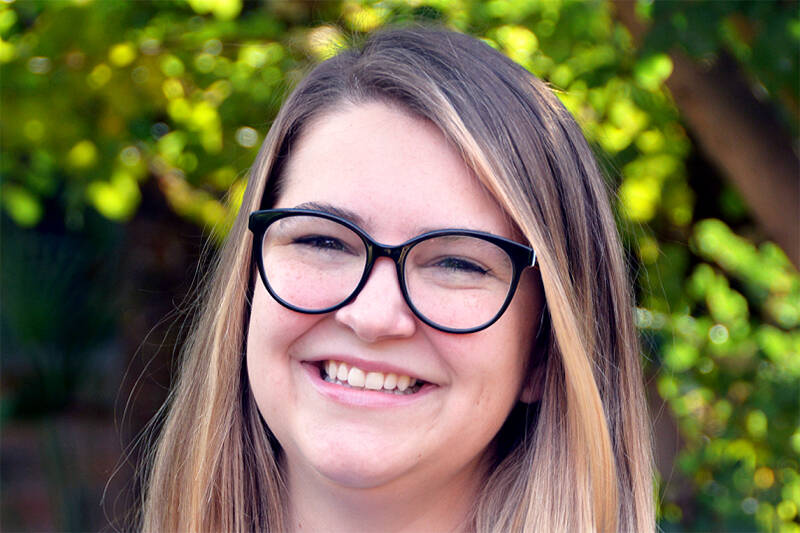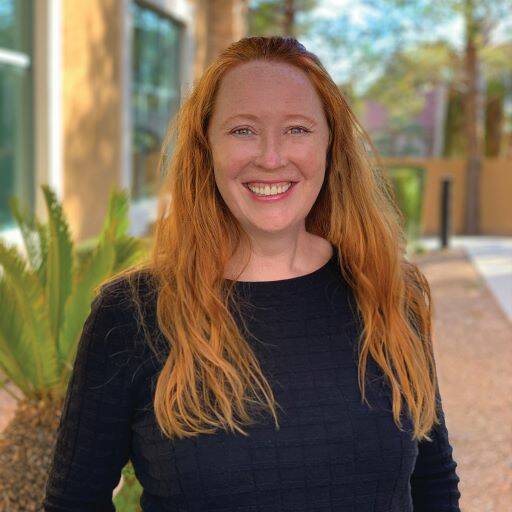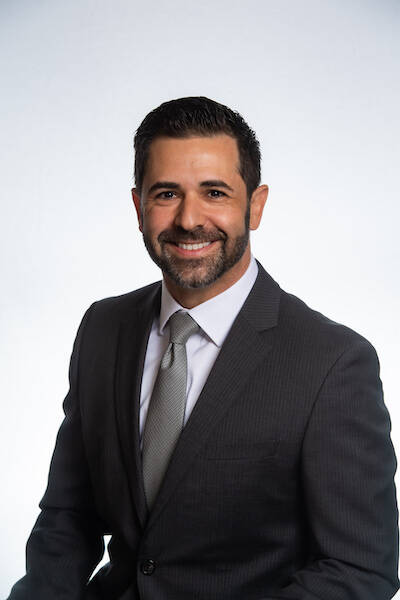 GOVERNMENT
• Michael Jerums, city of North Las Vegas automotive equipment mechanic, was awarded the 2021 Emergency Vehicle Technician of the Year Award, honoring him as the top public safety fleet technician in the country. Jerums, a city employee since 2006, was recognized by the Fire Department Safety Officers Association (FDSOA) at the annual Apparatus Symposium on Jan. 10 in Scottsdale, Arizona.
"Michael Jerums exemplifies the caliber of employees within the city of North Las Vegas. He is committed to excellence. He is the best of the best in terms of skills and training, and he is teaching our next generation of professionals how to maintain top-notch safety and service for constituents and employees," said North Las Vegas City Manager Ryann Juden.
The national award recognizes Jerums for his outstanding efforts and high level of skill in keeping North Las Vegas emergency vehicles operating safely and efficiently. North Las Vegas Fire Logistics Officer Scott Schuster nominated Jerums for the award and pointed to Jerum's innovative approach and dedication to staying current with National Fire Protection Association standards and industry best practices.
Jerums has served the city of North Las Vegas for 16 years and is certified as an EVT Master Technician, EVT Master Ambulance and Master EVT Ambulance.
HEALTH CARE
• Absolute Dental Group, LLC ("Absolute Dental") has completed the acquisition of two dental practices in Northern Nevada along with opening three new practices in Southern Nevada, bringing the organization to a total of 37 affiliated dental practices throughout the state. These five additional practices completes Absolute Dental's 2021 defined growth plan of adding 13 additional practices throughout the year, which included a total of six new practices and seven acquisitions, resulting in a 54 percent increase in total number of affiliated practices.
Absolute Dental is positioned to continue its growth trajectory in 2022 through additional acquisitions, new openings, existing practice expansions and maturation of all 2021 growth initiatives.
"Despite the ongoing challenges of the global pandemic, 2021 has been an impressive growth story, which resulted in Absolute Dental's highest level of growth since the company's inception," said David Drzewiecki, CEO of Absolute Dental. "The additional practices will allow Absolute Dental to provide needed dental care and jobs to our communities in both northern and southern Nevada."
LAW
• Nevada-based law firm Holley Driggs announced the promotion of Las Vegas lawyer Joanna M. Myers to shareholder. Myers has extensive experience advising clients on the development, protection, licensing and enforcement of trademarks and copyrights, domestically and internationally. Most recently, Myers has been an instrumental force behind the non-fungible tokens (NFT) movement, advising clients on the legality of creating, licensing and selling NFTs.
"We are thrilled to have Joanna join the firm's board as a shareholder," said Managing Shareholder Ron Thompson. "She has been a key contributor to the firm's continued growth."
Myers' recent recognitions include being named to Super Lawyers Mountain States Rising Stars from 2014 to 2020 and most recently Super Lawyers Mountain States 2021.
She is a graduate of the William S. Boyd School of Law, UNLV and has since returned to her alma mater as an adjunct professor teaching a course on advanced level trademark practicum.
• De Castroverde Law Group, a personal injury, criminal defense and immigration law firm founded in Las Vegas in 2005 by brothers Alex and Orlando De Castroverde, announced Liliana Acero has been named the firm's new director of community outreach.
Acero has been with DLG since 2020 as a litigation case manager. In her new position, she will increase the law firm's community awareness and build and strengthen its relationships throughout Southern Nevada. Acero also will be responsible for DLG's social media efforts.
Prior to joining De Castroverde Law Group, Acero was a marketing consultant at Entravision Communications. She is a graduate of UNLV and serves on the board of directors for The Machuca Foundation Inc.
"We're very excited Liliana decided to take on this new role at our firm," said partner Alex De Castroverde. "She's a valuable addition to our growing team as we continue to expand the firm and enter new markets."
NONPROFIT
• Nathan Adelson Hospice's director of admissions transportation, Ashley Earle, MSN, RN, CHPN, has been newly named to the 2022 National Hospice and Palliative Care Organization's (NHPCO) Next Generation Leadership Council. The council is comprised of individuals in leadership positions, developing leaders and those who aspire to become leaders with the hospice and palliative care industry.
In her role with the council, Earle will be responsible for overseeing and contributing to the general operation of the council and maintaining the commitment to NHPCO's mission by providing opportunities for young professionals to connect with their peers and leadership organization-wide.
In addition, Earle will be actively involved in various NHPCO activities, events, programs and publication efforts. The Next Generation Leadership Council members offer input and guidance to NHPCO and the board of directors to better meet the needs of young hospice and palliative care professionals.
• Nathan Adelson Hospice has announced that Linn P. Billingsley has joined its board of trustees. Vice President of Regional Operations for Kindred Healthcare, LLC, Billingsley's expertise in specialty and transitional care hospitals makes her an asset to the board. She has been with Kindred Healthcare for more than 20 years, having served various executive positions throughout the West and with its corporate office before becoming an officer with the company.
"We are honored and excited to welcome Linn to our board of trustees," said Karen Rubel, president and CEO of Nathan Adelson Hospice. "Her experience in the industry, compassion for others and great ideas will help further the board's mission in helping our community."
Billingsley has been involved with the American Lung Association for more than 20 years, locally, regionally and nationally. She was a two-term member of the national board of directors, having served on and acted as chair of the Southwest Regional Board. She serves as a member and past chair of ALA's Nevada Leadership Council. She is also a member of the Comagine Health (formally HealthInsight) Nevada Community Leadership Board.
Billingsley earned her BSN and pursued her MBA at Arizona State University and began her nursing career at St. Joseph's Hospital and Medical Center in Phoenix. In addition to her work with ALA and Comagine, she is an active supporter of National Public Radio and a past member of the Nevada Hospital Association's Board of Directors.
REAL ESTATE
• Simpson Coulter Studio has announced the promotion of Joy Rineer to principal.
"Joy has been a key part of our success and we are thrilled to promote her to this leadership role within our team." said Wade Simpson, principal at Simpson Coulter Studio.
Joy is a licensed architect with over 20 years of experience. She has worked on a diverse range of projects varying in program, construction type, scale and budget. She is one of only 242 WELL Faculty members across the globe and has implemented the firm's health and safety practice, including the WELL registration for the office.
She received her master's in architecture from the University of Utah, and was listed in ENR Southwest's "20 under 40." She is a graduate of the Leadership Las Vegas program and is involved in her community, participating in local workshops and mentoring aspiring architects.
• NAIOP Southern Nevada, an organization representing commercial real estate developers, owners and related professionals in office, industrial, retail and mixed-use real estate, has announced its newly elected board officers and directors for 2022, led by President Hayim Mizrachi.
Mizrachi, president of MDL Group, oversees all brokerage activity including sales and leasing at his firm. He is a Las Vegas native and also a longtime member of NAIOP Southern Nevada, serving as its president-elect last year and contributing his time and talents to numerous committees over the years. He also was a graduate of the association's Developing Leaders Institute (DLI) class of 2010.
NAIOP Southern Nevada's 2022 board of directors includes:
— President: Mizarchi, MDL Group
— President-elect: Reed Gottesman, Schnitzer Properties
— Treasurer: Cassie Catania-Hsu, CBRE
— Secretary: Julie Cleaver, The Howard Hughes Corp.
— Immediate Past President: David Strickland, Thomas & Mack Development Group
NAIOP's directors for 2022 include:
— Lisa Brady, Prologis
— Shawn Danoski, DC Building Group
— Jay Heller, Heller Cos.
— Matt Hoyt, CommCap Advisors
— Jennifer Levine, RealComm Advisors
— Michael Newman, Compass Development
— Steve Neiger, Colliers International
— John Restrepo, RCG Economics
— Mike Shohet, Compass Development
— Dan Tuntland, DJT Real Estate
— Katrina Bruce, NAIOP Southern Nevada
This year's NAIOP officers and directors, each with a wealth of knowledge and experience in the commercial real estate industry and other related fields, will lead the organization through 2022.