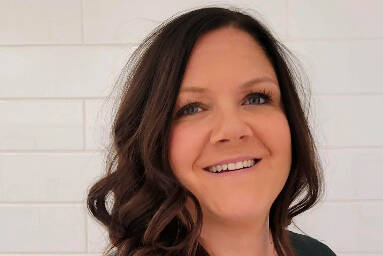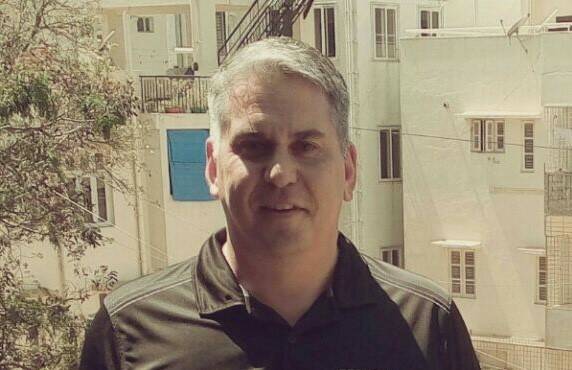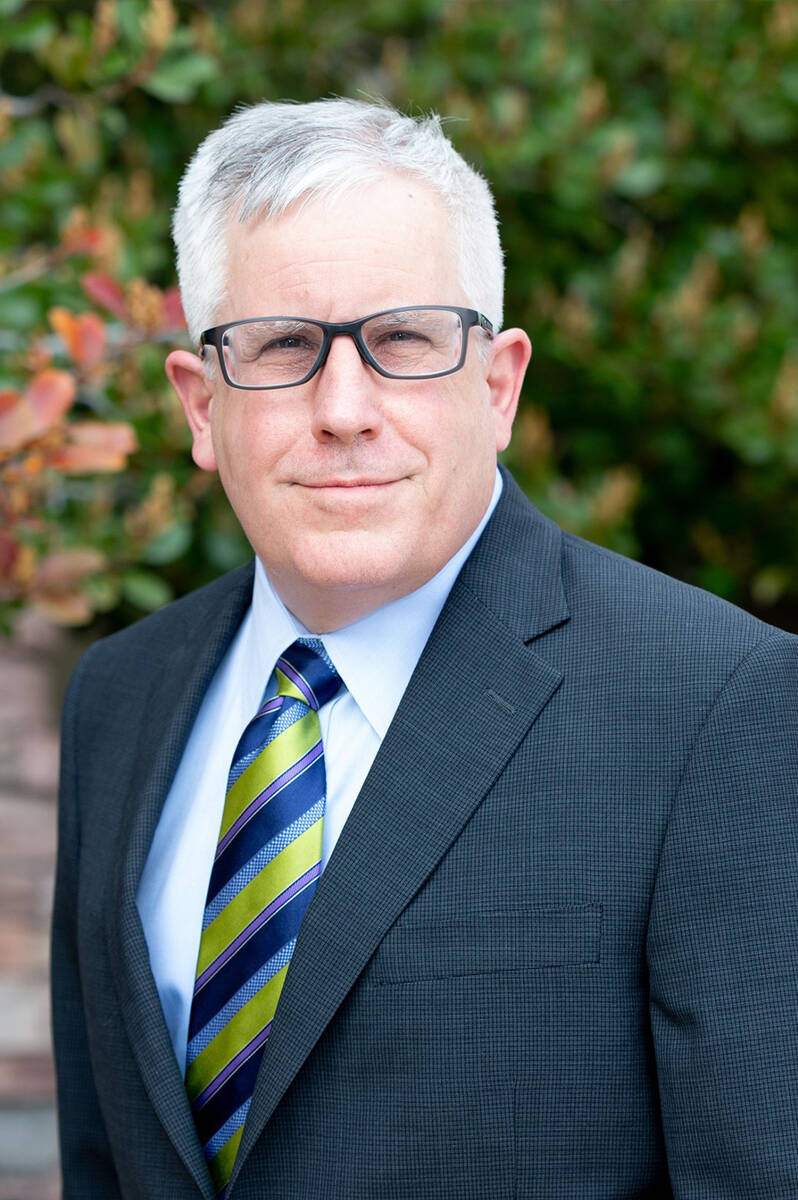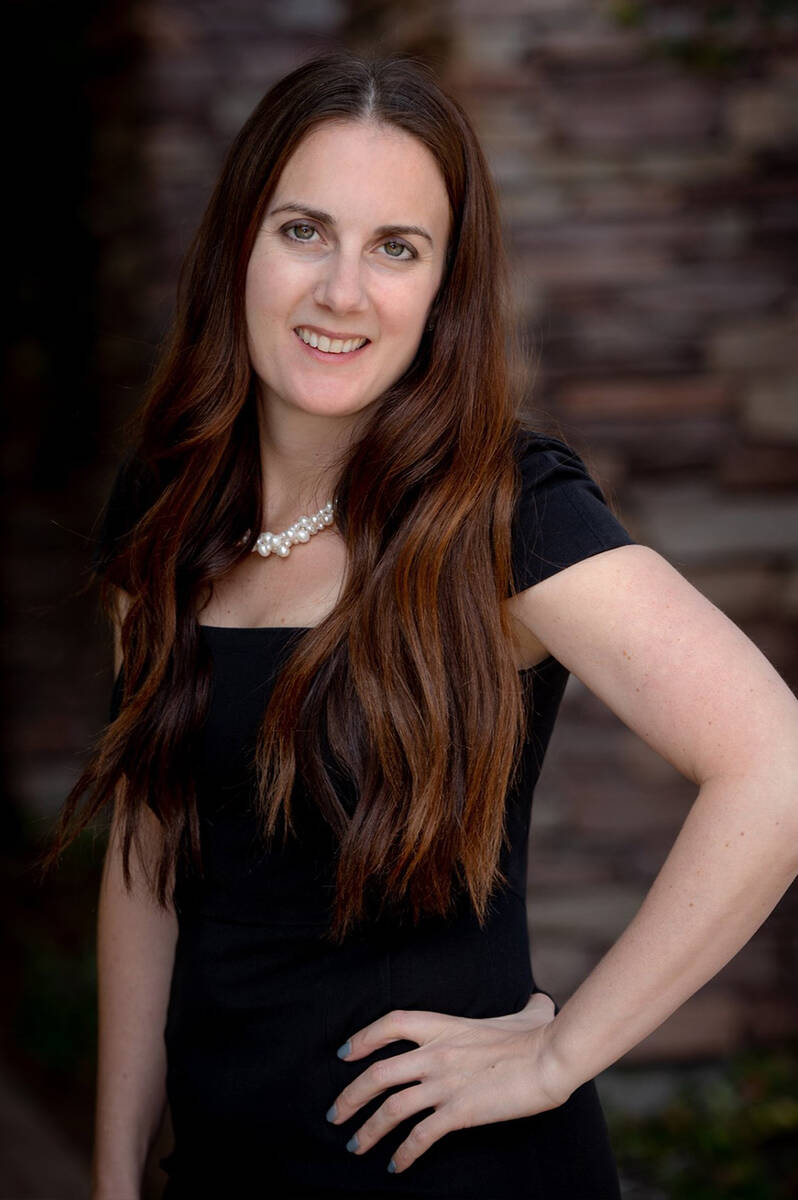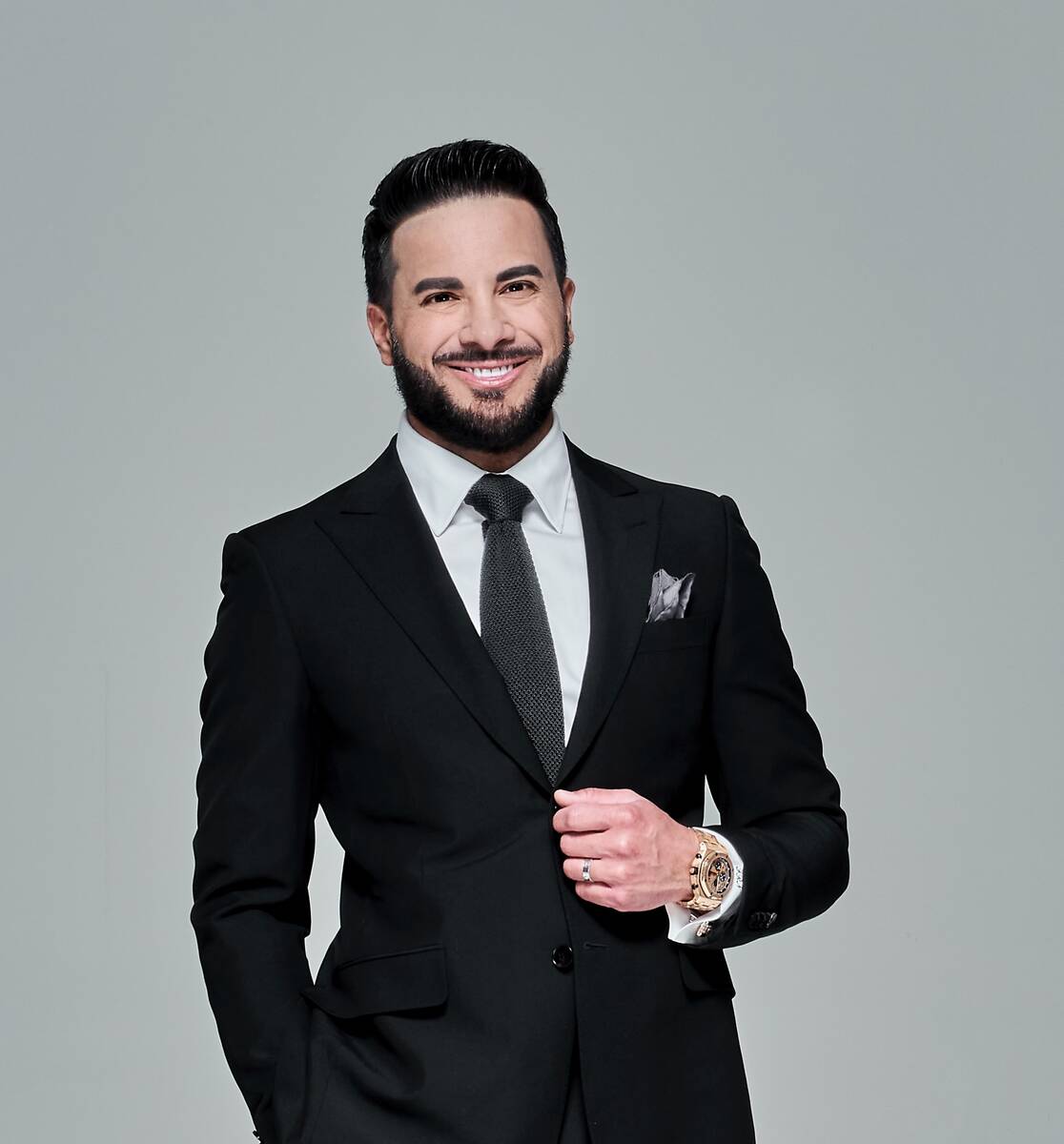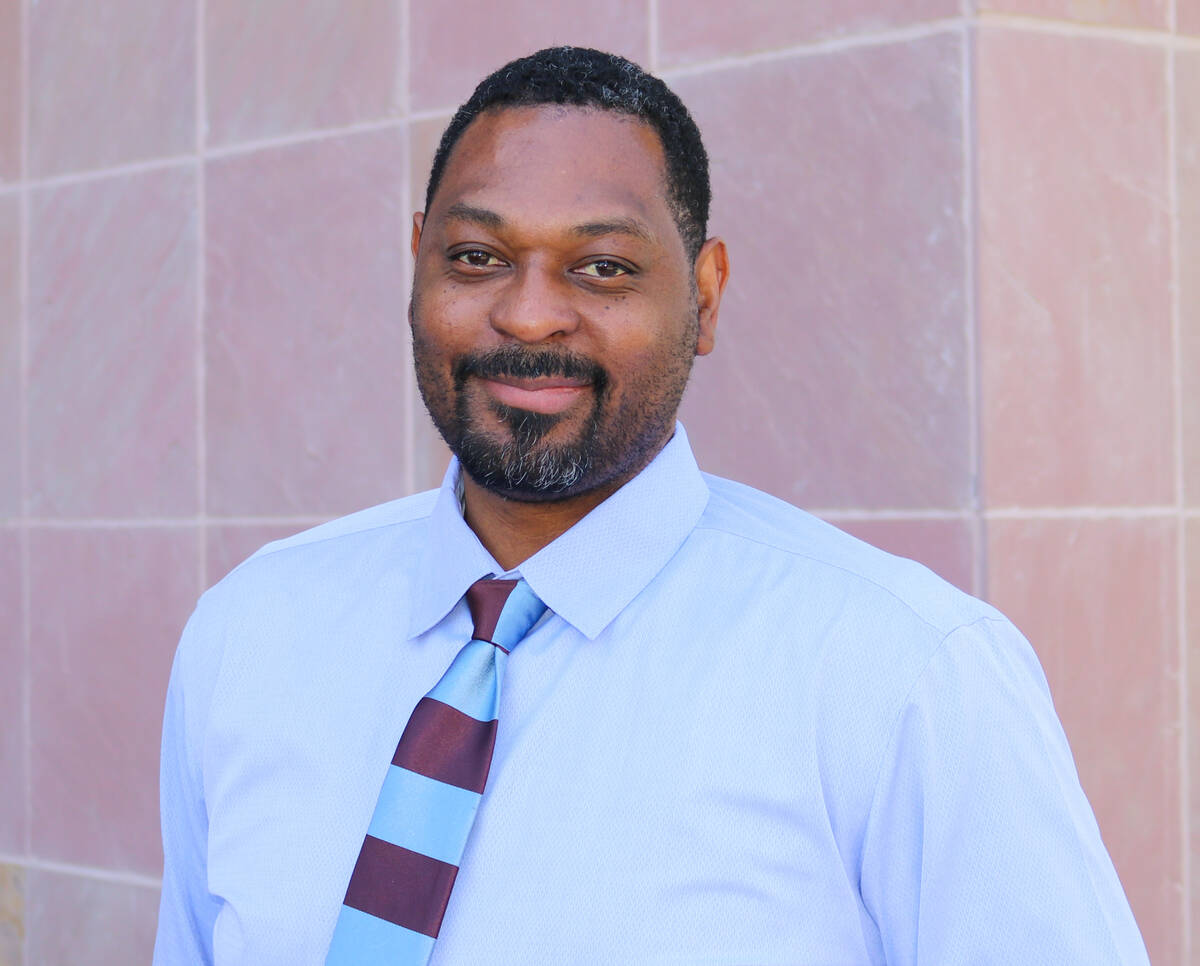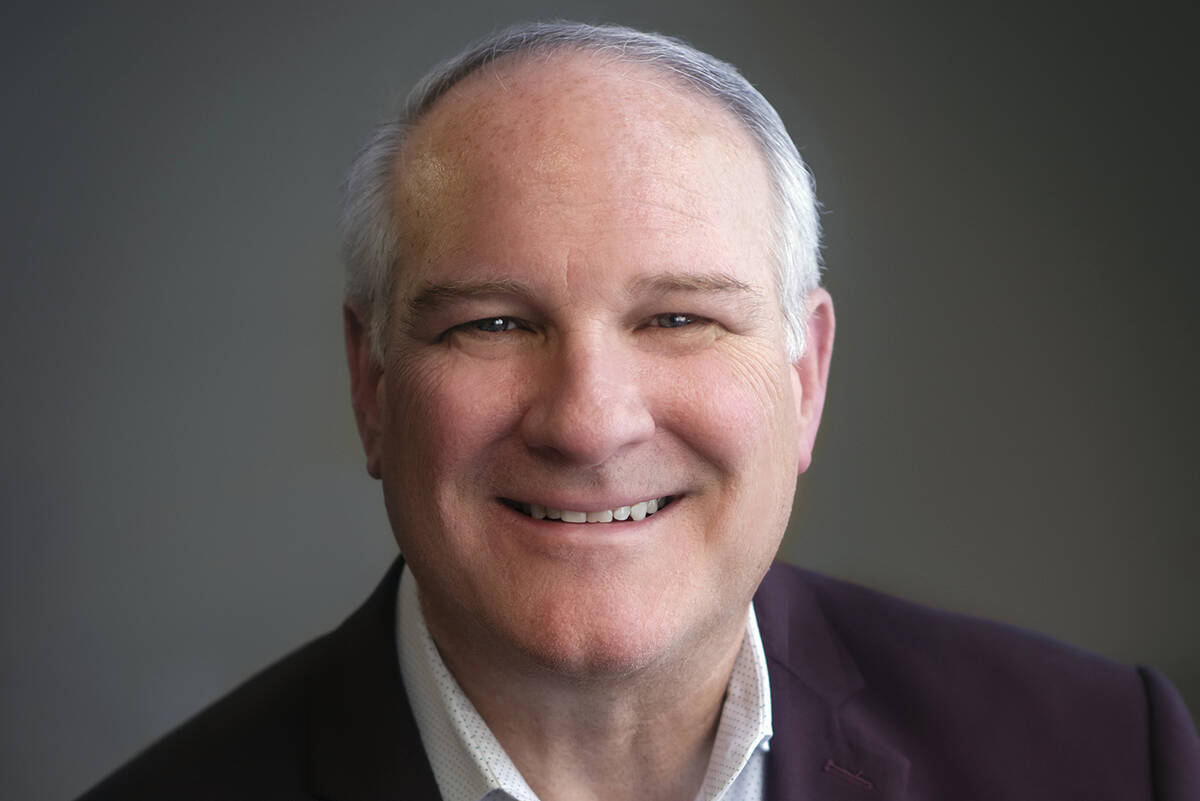 BUSINESS SERVICES
• 360 Talent Avenue (360) announces the appointment of Angel Mamola as director of client delivery. With over 15 years of experience, in her new role Mamola will build high-performing recruitment teams across multiple industries.
"Angel is a one-of-a-kind leader," 360 CEO Lacey Menchen said. "She is passionate about hiring the best talent for our clients, leaning on her strengths in active listening, strategic thinking and sound decision-making."
A compassionate leader, Angel takes pride in developing others along the way. She takes the extra step to get to know her team's motivations, hopes and aspirations. With a focus on connecting businesses with exceptional talent, Angel will bring her expertise in people management and problem solving to lead teams that drive results.
ENGINEERING
Geotechnical & Environmental Services (GES) president Greg DeSart announced the addition of Mitch Gerlinger, CEM, to the GES family. As a staff geologist and certified environmental manager, Gerlingerbrings nearly two decades of experience to GES.
"With his experience and education, the addition of Mitch Gerlinger is another demonstration of our commitment to help our clients become more successful in both Northern and Southern Nevada," DeSart said.
A graduate of the University of California, Davis, Gerlinger has built a reputation as a solid professional in the Southwest and the Sierras.
Celebrating 30 years of service, GES is a full-service, Nevada engineering firm focused on geotechnical, environmental, materials testing and construction inspections. GES is regularly recognized as one of the best companies to work for and is consistently ranked as a leader in the industry.
GOVERNMENT
• The Nevada Department of Employment, Training and Rehabilitation (DETR) announced business process analyst Ryan Percivalle as the State of Nevada's Employee Veteran of the Month for June of 2022. Percivalle was selected because of his hard work and commitment to the state, getting through an unprecedented amount of unemployment claims during the pandemic. His work helped reduce wait times for Nevadans in need of assistance.
Percivalle began his employment with the state of Nevada as a Disabled Veteran Outreach Program (DVOP) specialist, assisting fellow veterans with re-employment services in Fallon.
In September of 2020, he took over as the Pandemic Unemployment Assistance (PUA) program support and testing lead. Despite the overwhelming workload in the Unemployment Insurance office, he kept a positive attitude that benefited co-workers and claimants.
"He has been a tremendous asset to the unit, working tirelessly, and has done an incredible job exceeding expectations in very trying times. He is an exceptional team player and is always willing to pitch in to help everyone from co-workers to UI claimants. Ryan is a true example of veteran pride, state service and continued commitment," said Unemployment Insurance Support Services Unit business process analyst II and Veteran Peer Mentor Kelly Smith.
He enlisted in the Air Force May 1997. He served his country in numerous missions, including missions in England, Turkey, Iraq and here at home. "Ryan's dedication to his state and military service is evident in everything he does. Ryan truly is an excellent example of a committed, hardworking, kind, and humble human being," Smith said.
LAW
• John Naylor and Jennifer Braster, founders and managing partners of Naylor & Braster, Attorneys at Law, have been named to the 2022 Mountain States Super Lawyers prestigious list of the top attorneys in Nevada, bringing the honors to the firm for the ninth consecutive year.
Super Lawyers is a legal rating service that provides assessments of attorneys based on peer recognition and professional achievement. The rankings are some of the most respected in the industry and offers a comprehensive and diverse listing of exceptional attorneys in each state. Only 5 percent of attorneys in the U.S. are selected for the honor.
Naylor, a former judge advocate for the U.S. Air Force, has been named to the Mountain States edition of Super Lawyers every year since he was first selected in 2014. He has been recognized in various other esteemed programs.
Braster was selected as a Super Lawyers' Rising Star for six consecutive years, beginning in 2010. She was first named to the renowned Super Lawyers list in 2016 and has been selected every year since. In addition to being recognized in Super Lawyers, Braster was also named to the service's Top 100 list of Mountain States attorneys, as well as the Top 50 list of women attorneys for the fourth consecutive year.
• Naqvi Injury Law has opened a new office in Henderson, at 19 S. Stephanie St., Suite 190. Located near Stephanie and the 215 Beltway, the new location now allows the firm to better serve its Henderson residents.
"We love the location and have appreciated the warm welcome we've received from our neighbors and fellow businesses in Henderson," said Farhan Naqvi, founder of Naqvi Injury Law and longtime community philanthropist. Naqvi, his family and team welcomed hundreds of guests at a recent event to celebrate the new office opening, with a personal Henderson welcome from Mayor Debra March.
At the event, guests were treated to coffees, cocktails and tacos from local small businesses, and enjoyed unique photos, giveaways and music. Las Vegas' top personalities including Mercedes from Mix 94.1 and Chet Buchanan from 98.5 KLUC joined the celebration.
• Snell & Wilmer announced Michael S. Alires, an attorney in the firm's Las Vegas office, has graduated from the Vegas Chamber's Leadership Las Vegas program. Alires joined other local community leaders representing a wide variety of industries, including private, nonprofit and public-sector institutions, in the intensive 10-month program that concluded in a graduation ceremony on June 17 at the Cosmopolitan of Las Vegas.
Leadership Las Vegas empowers recognized, senior-level leaders with additional knowledge, skills and relationships to advance and deepen their community impact. Through lectures, discussions, on-site visits, simulations, projects and other leadership development activities, Leadership Las Vegas class members receive in-depth exposure to the critical issues facing Southern Nevada and are challenged to apply their talents toward improving the community. The members were selected through a competitive and highly selective application and interview process.
"It was an honor to be part of the Leadership Las Vegas Class of 2022," Alires said. "This program attracts the best of the best throughout the Las Vegas Valley, and I was incredibly lucky to have participated with such amazing leaders — each of which I proudly consider a friend. As a Leadership Las Vegas alumnus, I look forward to applying the lessons, insights and experiences of the past year to improve our Southern Nevada community."
Alires is a senior associate in the firm's real estate group. He primarily aids real estate developers in acquiring raw land for development. He assists residential developers with establishing homeowner associations for new communities and maintaining compliance throughout the community's build-out. Additionally, he helps clients navigate commercial lease review, real estate acquisitions and dispositions, and other real estate negotiations. Alires obtained his J.D. from the UNLV William S. Boyd School of Law, and his M.A. in Organizational Leadership and his B.A. from Lincoln Christian University.
NONPROFIT
• United Way of Southern Nevada (UWSN) welcomed Jason Williams as the organization's new director of donor relationships. At UWSN, he will oversee the organization's annual fundraising initiatives, Young Philanthropists Society, events and major gifts program.
"Through Jason's philanthropic spirit and extensive background in fundraising for our community, he will ensure our organization and our community partners can continue to support people across the valley," said Julian High, president and CEO of UWSN. "With his expertise and lasting community partnerships, we look forward to engaging the next generation of philanthropists in Southern Nevada and celebrating all who have contributed to our organization for the past 65 years and for many more to come."
Williams brings 13 years of experience in corporate fundraising and business development in the nonprofit and private sector to his new role. Prior to joining UWSN, Williams served as the director of development for the Las Vegas Metro Police Department Foundation (LVMPDF), where he worked closely with the organization's executive team to launch a capital campaign for a Reality Based Training Center, managed corporate partnerships and annual support programs, grew fundraising efforts and oversaw the foundation's annual events.
Preceding his time at the Las Vegas Metro Police Department Foundation, he worked as the development director for Dignity Health – St. Rose Dominican Hospital in Henderson, where he oversaw fundraising for the hospital's pediatric and neonatal services, led a capital campaign for the St. Rose Dominican Siena Tower, and was instrumental in growing annual funding revenue. In his professional fundraising career, Williams has raised more than $15 million in corporate partnerships.
He earned his bachelor's degree from the University of Nevada, Las Vegas, and is an advisory board member for the UNLV Customer Experience Program and a member of the Las Vegas Metro Chamber of Commerce President's Club.
REAL ESTATE
• The Penta Building Group, a nationally recognized commercial contractor, announced the promotion of Rodd Weber to executive director of safety and quality. With more than 23 years as a full-time safety professional, Weber formerly served as Penta's corporate safety director since 2007 and stepped into the role of corporate director of safety and quality in 2021.
Among his various responsibilities, Weber notably leads efforts for Penta's annual Safety Kick-Off, a multicity safety tour that takes place in several markets across Nevada, California and Arizona and unites more than 1,000 construction industry professionals for educational presentations around topics of safety.
"Rodd's leadership in both safety and quality ensures Penta is always focused on keeping our people safe and providing our clients with 'best in class' quality," said John Cannito, president of The Penta Building Group.
Weberis actively involved with numerous organizations and industry associations, including Associated General Contractors of America, Nevada Contractors Association and the Occupational Safety and Health Administration. Within the last two decades, he has served as former vice president of the LV Chapter American Society of Safety Professionals, a keynote speaker at major construction events and has developed safety leadership courses at safety conferences nationwide. Currently, he serves as chairman of the Nevada OSHA Review Board.
In addition, he has been an instrumental leader in the formation of the NV Contractors Safety Council, a collaboration of Las Vegas contractors dedicated to making the industry safer for all employees. The initiative has provided an open forum to network, share information, collaborate on safety initiatives, help develop OSHA regulations and forge longlasting relationships with other safety professionals.
• Dickson Commercial Group (DCG), a commercial real estate firm headquartered in Reno, announced the formation of its new health care services division, DCG Medical Group. The division includes a Nevada-based, eight-person team led by Jamie Krahne, previously with Ensemble Real Estate Solutions.
"Both Ensemble and Jamie have a successful track record of development, leasing and management of real estate within our state's health care industry," said Dominic Brunetti, a principal owner at DCG. "We are proud to carry that forward; building off the relationships they have cultivated in the health care space in Northern and Southern Nevada."
The team will continue to perform leasing and property management services for 396,888 square feet on three Reno hospital campuses and leasing for 692,888 square feet on six Las Vegas hospital campuses.
Krahne will lead the DCG Med Group as senior vice president. Krahne is a health care real estate specialist overseeing leasing, marketing, property management and construction management for more than 1 million square feet of medical office space in Nevada. She also acts as a tenant representative working on behalf of both private physician groups and various hospital systems as a real estate advisor. Krahne's success stems from her in-depth understanding of the unique needs of physicians and aligning the nuances of health care with their medical real estate needs. Krahne's involvement in managing her client's tenant improvements allows her to oversee the transaction from lease negotiation through completion of premises delivery.
Mike Tymczyn will continue as vice president of leasing for six medical campuses in the Las Vegas market. Tymczyn brings more than 15 years of involvement within the Southern Nevada health care community. He has worked for The Valley Health System, St. Rose Dominican Neighborhood Hospitals: Dignity Health, North Vista Hospital, and Nevada Orthopedic & Spine Center. Tymczyn will focus primarily on leasing in Las Vegas, Henderson and the surrounding areas.
Also in Las Vegas, Lily Ponce, RBA will continue as the leasing assistant with a focus on supporting Krahne and Tymczyn.
In Northern Nevada, Nikki Tanner, senior property manager, will lead DCG Med Group's Reno property management portfolio of three hospital campuses including Northern Nevada Medical Center, St. Mary's Center for Health and Northern Nevada Sierra Medical Center. She also will continue managing the Copperfield Medical Building in South Reno. Tanner brings 23 years of property management experience to the organization and also teaches pre-licensing courses for property management permits.
The engineering team will be led by Mark Rumble alongside building engineer Fred Bonnenfant who share a combined experience of 20 years.
Elisa Weeks, the property management assistant, has been involved in real estate since 2001 and is licensed in Nevada and California. Cody Chorjel is the property accountant in charge of all financial reporting for the Northern Nevada portfolio.
• Kevin Booth, CEO of Las Vegas based WestCor Cos., was awarded the Danny B. Parrish Outstanding Leadership Award by the Construction Financial Management Association (CFMA) during the organization's Annual Conference & Exhibition in Atlanta, Georgia held on May 14-18.
The award, which was first presented in 2001, recognizes members who inspire and motivate others, have a strong work ethic and the ability to unite various sectors in achieving common goals. Recipients of this award have helped lead CFMA's growth through innovative thinking and initiatives and have also demonstrated leadership skills over 10 or more years of service in CFMA.
"There's no other organization out there that can build a community like we have at CFMA, and it has been a huge part of my life the last 30 years," Booth said. "The members and staff of CFMA have motivated me to do more than I ever thought I was capable of, and I'm humbled to be among the past recipients of the Danny B. Parish Leadership award, all who are giants in our industry."
Through conferences, educational seminars and innovative tools and resources, CFMA is recognized as a leader in establishing best practices in construction financial management to minimize risk and to enhance profitability. Their mission is to create impactful networking and collaboration among construction financial professionals that advances the construction ecosystem.
Booth has been a part of the construction industry and an active member of CFMA's Las Vegas chapter for nearly 30 years. He has served as chairman of the international organization, as president of the CFMA Las Vegas Chapter and is an alumnus of CFMA's National Mentoring Program and CFMA at Spring Creek, a retreat designed for individuals who want to excel in the workplace, improve their work-life balance and become successful chapter presidents. Additionally, he is a current member of the CFMA Executive Committee serving as the past chair representative and has volunteered for various other projects and task forces, including the Finance Committee, Chapter Resource Committee, Conference Program Task Force, Construction Industry Alliance for Suicide Prevention, Past Vice Chairman of the Education Steering Committee, Financial Survey and Benchmarker Committee, Leadership Development Task Force and Past Chairman of the Membership Sub-Specialty Subcommittee.
Some of his major accomplishments at CFMA include pioneering the Specialty Trade Committee, which provides resources for subcontractors and helped to create both the Leadership Development and the Diversity & Inclusion Committees, and merging with the Institute of Certified Construction Industry Financial Professionals (ICCIFP) to bring professional certification in-house. His term as chairman also marked a digital transformation for the association, connecting members via new video series, podcasts and playlists.
"I've been a member for 38 years and I think Kevin clearly had one of the most challenging chairmanship years ever," said Herb Brownett CCIFP and 2017 recipient of the Danny B. Parrish Outstanding Leadership Award, who presented Booth with the award. "He spent his entire term under the umbrella of COVID, but he found multiple ways to reach the membership through novel means via "Chat with the Chairman" (videos) and one of his most entertaining videos called "38 Questions with Kevin Booth."