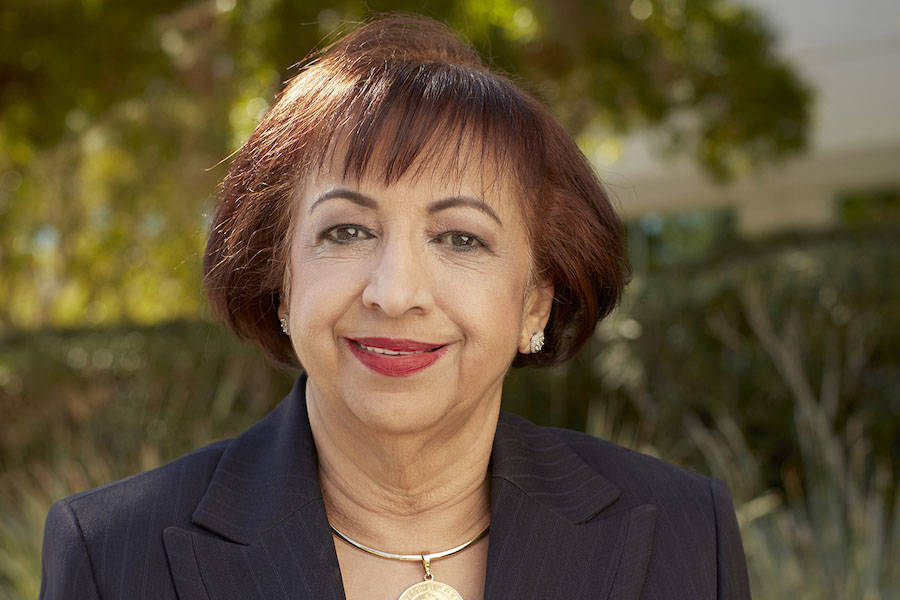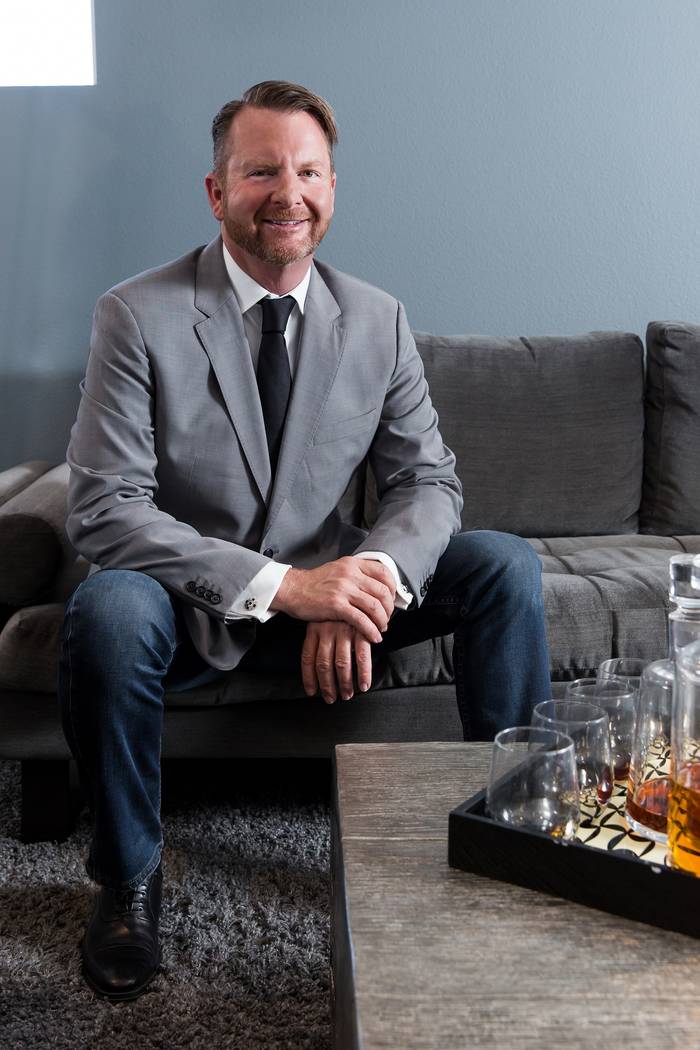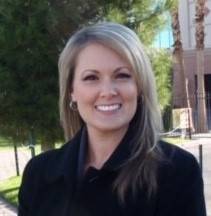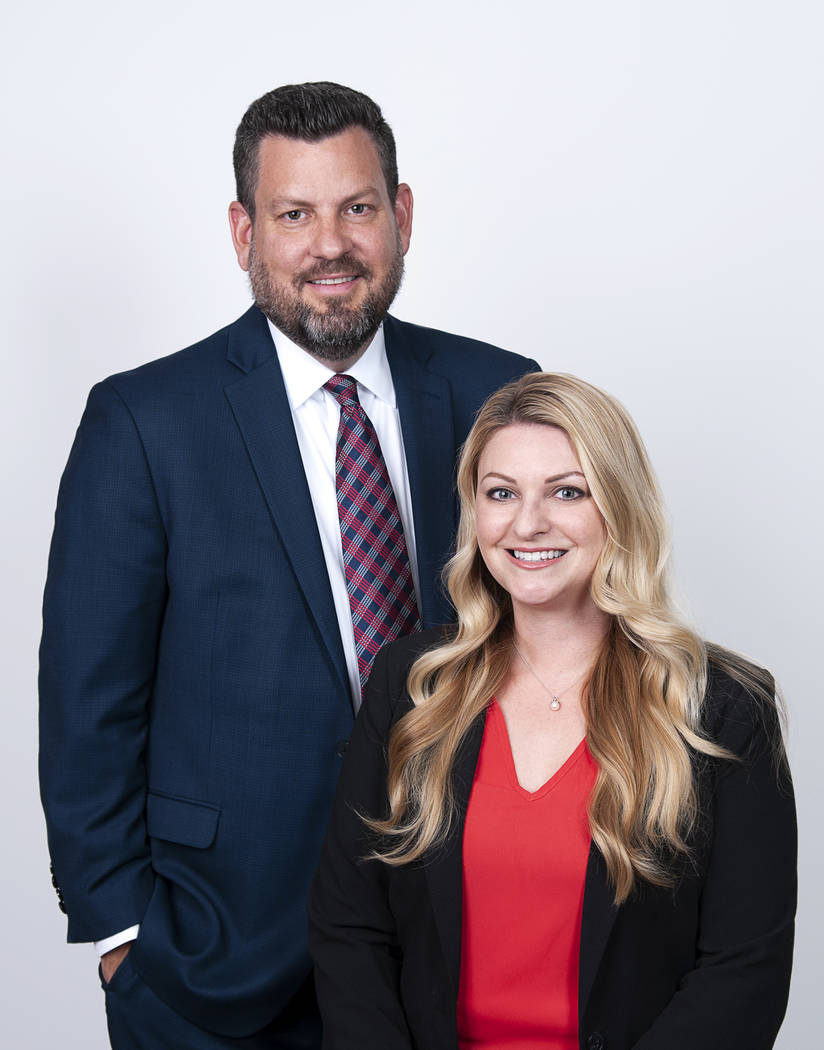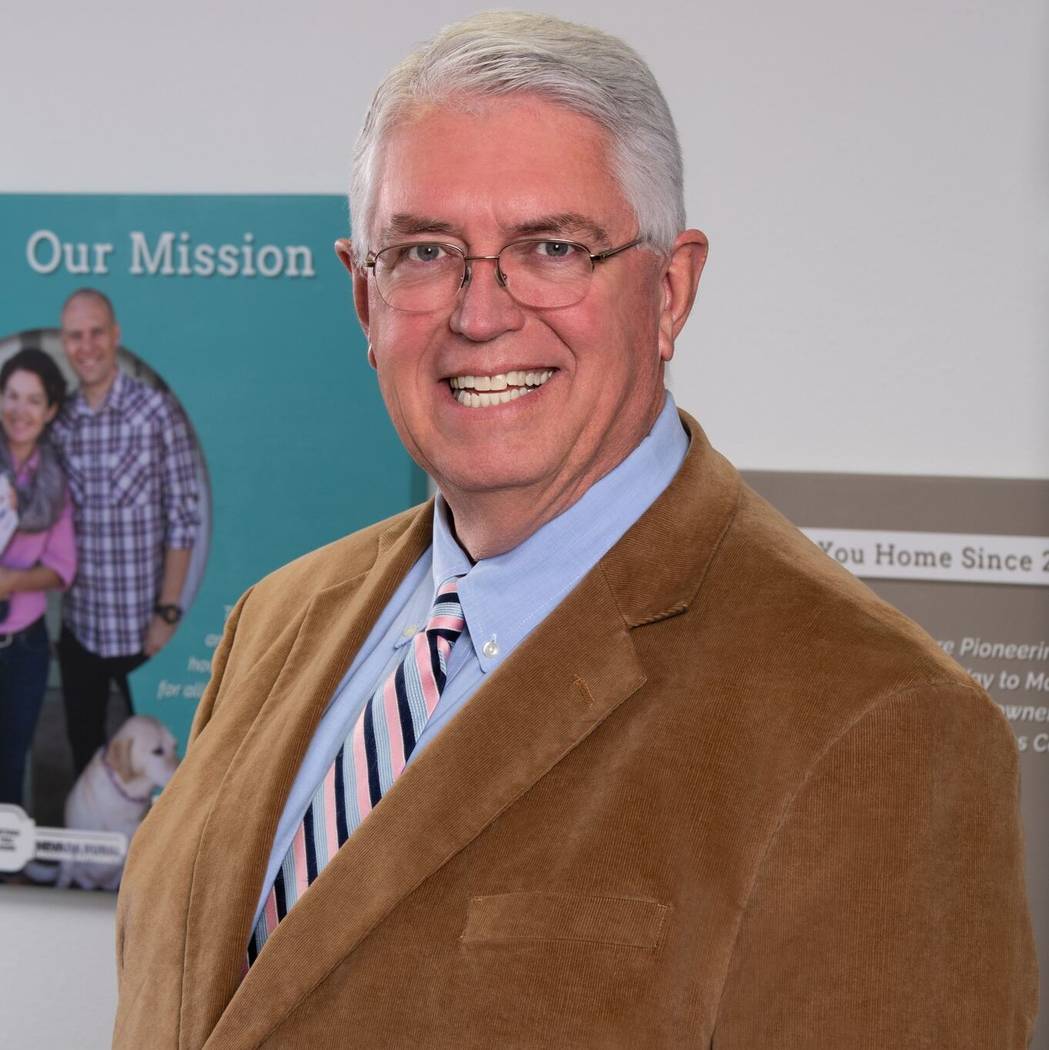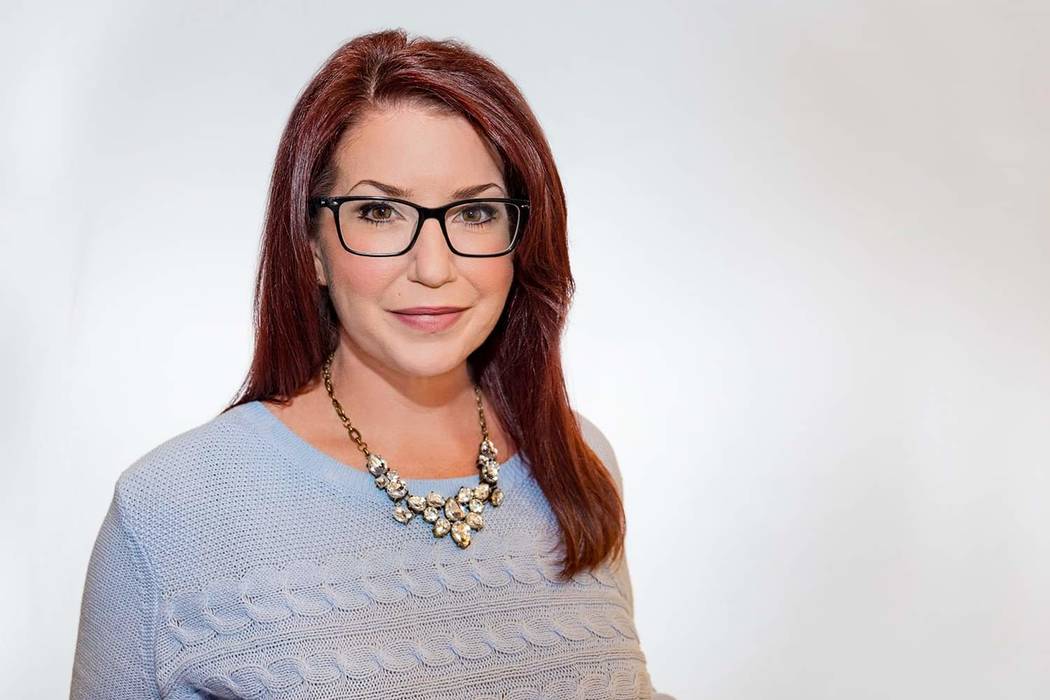 HEALTH CARE
• The University of Nevada, Las Vegas School of Nursing has appointed Rita Vaswani to its advisory board.
Vaswani is vice president, client relationship manager for Nevada State Bank and has more than two decades of banking experience. She also has a strong background in health care and focuses on banking relationships, primarily serving Nevada's health care industry.
With Vaswani's appointment, she will provide advice, counsel and support to the School of Nursing and will establish partnerships that benefit the school and its impact in Southern Nevada.
Dedicated to volunteerism and her community, Vaswani serves on several medical, nonprofit and advocacy boards. Recently appointed to Steve Sisolak's transition advisory committee, she is also the founder/president of the Nevada Congressional Awards Board and a member of the National Congressional Awards Board. Additionally, Vaswani serves as an executive board member of the Women's Chamber of Commerce of Nevada, a member of the Clark County Community Development Advisory Committee, is president of the Las Vegas India Chamber of Commerce, a member of the Governor's Economic Development for Nevada-India Business Development Council, and an executive board member of the nonprofit organization FirstMed Health & Wellness.
Vaswani also has served as vice chair for the board of governors for Centennial Hills Hospital since its opening and volunteers with a medical tourism group in Nevada.
Earlier this year, Vaswani was appointed Roseman University of Health Sciences chairman for the College of Medicine "Breakthrough in Medicine!" fundraising campaign. She also is on the advisory board for the Touro University School of Medicine and is on the board of directors for the Community Board at Dignity Health — St. Rose Hospitals.
Vaswani was honored as one of the 2014, 2015 and 2018 Las Vegas' Top 100 Women of Influence, Distinguished Women of Nevada and Woman of the Year by the Asian Community Resource Center of Nevada.
NONPROFIT
• The Gay and Lesbian Chamber of Commerce Nevada has announced Tim Haughinberry as the organization's new president, beginning a three-year term effective immediately.
The National Gay and Lesbian Chamber of Commerce was founded in 2002 with the mission to support LGBTQ business owners through encouraging federal, state and local implementation of pro-business LGBTQ-inclusive policies. In 2013, the Nevada chapter was created as the local affiliate and hosted the National Business and Leadership Conference in 2014.
The GLCCNV is the only local governing body that can certify a company as an LGBTQ business enterprise, which makes it possible for businesses with gay ownership to meet the diversity requirements for companies like Caesars Entertainment, Cox, McCarran International Airport, MGM Resorts International and Wells Fargo.
"The chamber creates a platform to connect corporate partners with LGBTQ suppliers, which will in turn help grow their business," said Tricia Costello, vice president of the GLCCNV. "We look forward to the growth of LGBTQ businesses in Nevada and renewing this organization, which is a pillar of our diverse community."
As a gay business owner, Haughinberry has been a bold voice for the LGBTQ community through Back Bar USA, a beverage marketing and consulting firm working with world-renown hospitality and beverage brands. Haughinberry is an active member of the Human Rights Campaign and previously served on the Board of Directors of Aid for AIDS of Nevada (AFAN). Haughinberry and Back Bar USA regularly support community initiatives including the AIDS Walk Las Vegas and Paint the Town.
REAL ESTATE
• Grand Canyon Development Partners, a Las Vegas-based construction and real estate development and construction management company, has appointed Kristy Dougherty to senior project controller for The Drew Las Vegas.
"I am glad to see Kristy have the opportunity to be a leader at our company," said Sam Nicholson, president of GCDP. "Her vast experience in accounting, constant attention to detail, and her confidence will serve her well in this new position; I am really looking forward to seeing her succeed!"
Dougherty relocated to Las Vegas from Northern California in 2007 to accept a position as project controller on the CityCenter project. She has worked in finance/accounting in the construction industry for the better part of 20 years. Dougherty has worked at the general contractor, subcontractor and now developer levels.
Dougherty previously held controller positions at several well-known companies over the past 20 years, including Neff Rentals where she oversaw accounting and profitability for 13 locations in four states while coordinating with corporate management in the creation and implementation of yearly budgets.
• Newmark Knight Frank has announced the addition of prominent retail advisor, Lauren Tabeek, CCIM. Joining NKF Las Vegas as managing director, Tabeek will partner with retail market expert and Managing Director Michael Zobrist, providing strategic real estate services to national, regional and local clients in the Southern Nevada market.
Together, Tabeek and Zobrist offer 30 years of collective real estate experience and control a select portfolio of retail, encompassing 34 properties measuring 3 million square feet. As a top producing team, they specialize in shopping center leasing, sales and tenant representation services throughout Southern Nevada.
"NKF is actively recruiting top talent, further expanding our national presence to meet the growing needs of our clients," stated Executive Vice President, West Region Market Leader Greg May. "We are very pleased to have Lauren Tabeek join the Las Vegas office alongside Michael Zobrist and expect the two to build an extremely prominent full-service retail presence in Southern Nevada."
Tabeek has 13 years of real estate experience accumulated at various top-producing brokerage offices, most recently with Cushman & Wakefield. In 2014, she received her CCIM designation, furthering her commitment in assisting clients with in-depth financial analyses to boost net operating incomes.
• Nevada Rural Housing Authority executive director Bill Brewer has been selected to join the board of directors for the National Association of Local Housing Finance Agencies. He joins a group of distinguished leaders who work together to provide leadership in the field of affordable housing finance and to deliver quality services to the NALHFA membership. Brewer's appointment is a testament to his well-respected experience and expertise in the national housing arena, and also to NRHA's status as a top-performing housing finance agency.
"We are thrilled to have Bill join us on the NALHFA Board of Directors," said Rich Froehlich, NALHFA president and New York City Housing Development Corp. first vice executive president and chief operating officer. "Bill's leadership in affordable housing, particularly in rural areas, brings an important perspective as we aim to understand and best serve locations characterized by a wide range of demographic and socioeconomic conditions."
Brewer has been in a leadership role at NRHA since 2014, and was appointed by the NRHA Board of Commissioners as executive director in August 2018. Over the past four years, NRHA has been awarded the NALHFA Single Family Excellence Award twice and the Dedicated to Mission Award from George K. Baum & Co. The agency has also achieved the U.S. Department of Housing and Urban Development's High Performer Status each year. Additionally, Brewer has helped lead the development or rehabilitation and opening of 14 affordable housing properties throughout the rural areas of the state, serving low-income households including homeless, veterans and seniors.
Brewer began his career in housing at the Farmers Home Administration 30 years ago and subsequently became the first housing program director for the new Nevada State Office of FmHA, which eventually became the state office of the United States Department of Agriculture Rural Development. During his tenure as program director at USDA Rural Development, Brewer was responsible for the investment of more than $1 billion in rural Nevada.
• Boutique real estate office THE Brokerage has hired Heidi Williams as its vice president of luxury high-rise division. Williams is known as one of the most experienced and well-liked real estate agents, serving the high-rise market, having collaborated on roughly 844 units in the last 10 years with more than $198 million in sales.
"I've had the great pleasure of knowing (Heidi) for the better part of the last eight years," said brokerage owner/broker Geoffrey W. Lavell in a statement. "Heidi has always impressed me with her attention to clients' needs beyond all else. She is steadfast in her commitment to exceeding expectations, and does so effortlessly time and time again with an outstanding client following."
• Grand Canyon Development Partners, a Las Vegas-based construction and real estate development and construction management company, has announced it has promoted Brian Graham to project manager.
"Brian is a seasoned executive whose demonstrated industry experience and strong work ethic has earned him his promotion," said Sam Nicholson, president of GCDP. "His track record of optimizing operations has proven him as an invaluable member of our team as we work toward our next phase of growth."
As project manager for GCDP, Graham is responsible for monitoring work progress, facilitating weekly updates, overseeing FF&E (furniture, fixtures and equipment) procurement, cost management and construction timelines.
Projects he is working on include Expedia, a multiphase tenant improvement project in an active call center; The LINQ, a tenant coordination project that includes Ice Bar, Razor Store, Kind Heaven, I Love Sugar, Fantasy Dome and Favorite Bistro. In addition, he is serving as the construction manager for The Hughes Center property project to include spec-suite remodels, tenant site build-outs, master plan exterior improvements (including common areas, pathways and a central green/flex space, tenant lounge and outdoor meeting area at the Wells Fargo Tower, innovation hub etc.
Prior to joining GCDP as a project coordinator in 2016, Graham had established Dreambuilders Cabinets Customs and Millworks, where he was responsible for managing the designing and fabricating of retail displays and gaming fixtures and custom furniture. He has a diverse portfolio of experience with custom fabrications in plastics and acrylics, metalwork and welding, as well as master carpentry. Graham is able to create and design most anything the customer desires.
He has extensive knowledge of marine ecosystems, and he brings the unique skill and experience of aquarium design and installation. During his vast career, he has developed an extensive background of more than a decade in retail facility management.