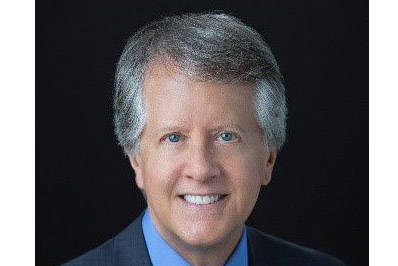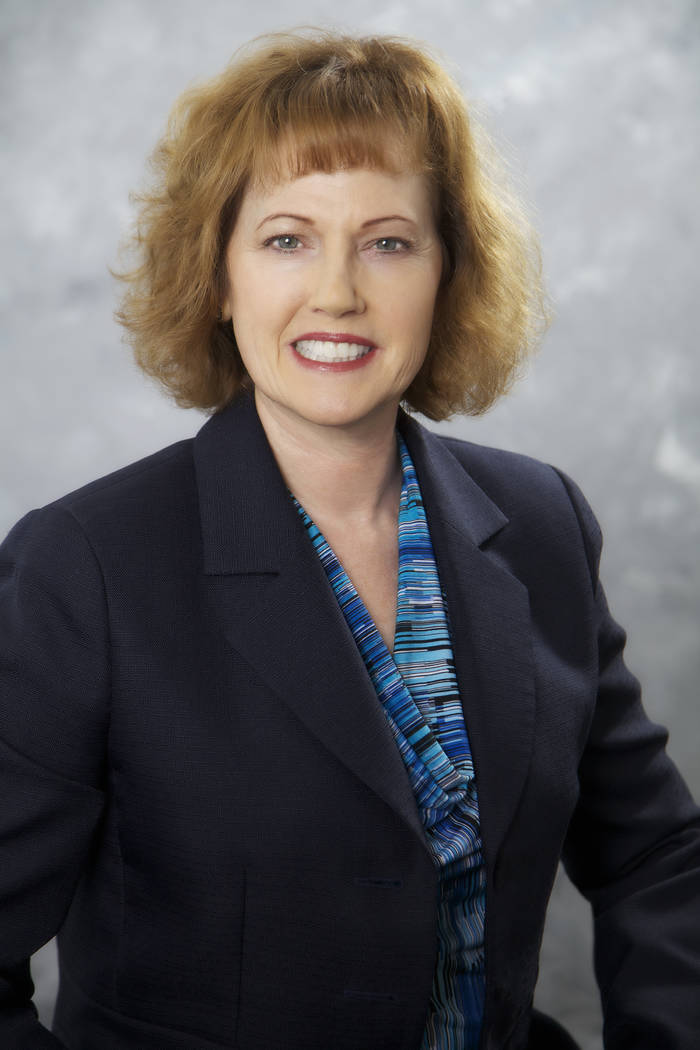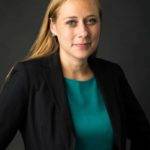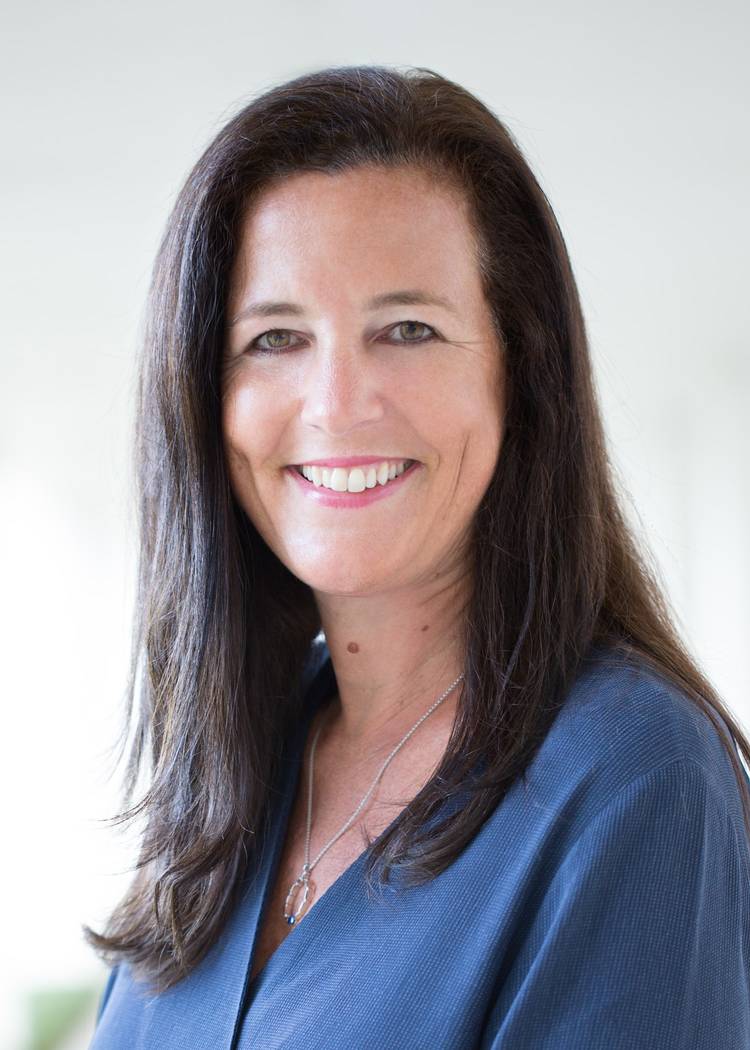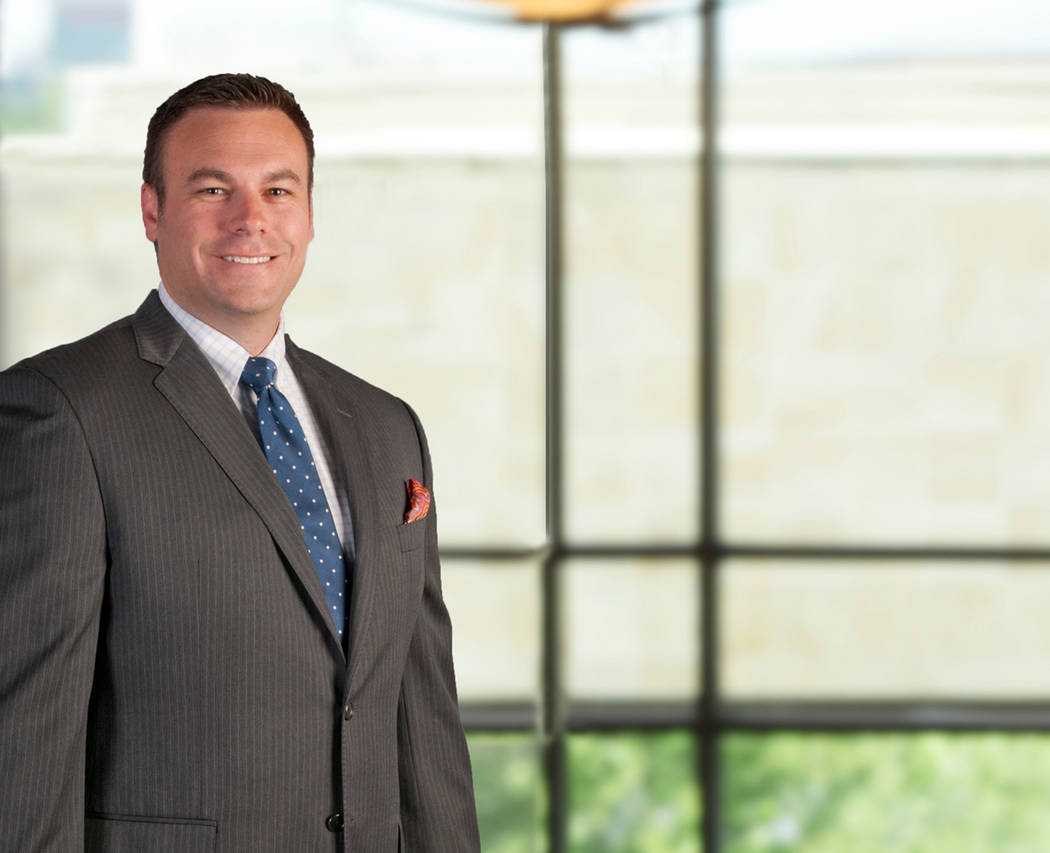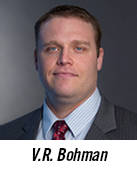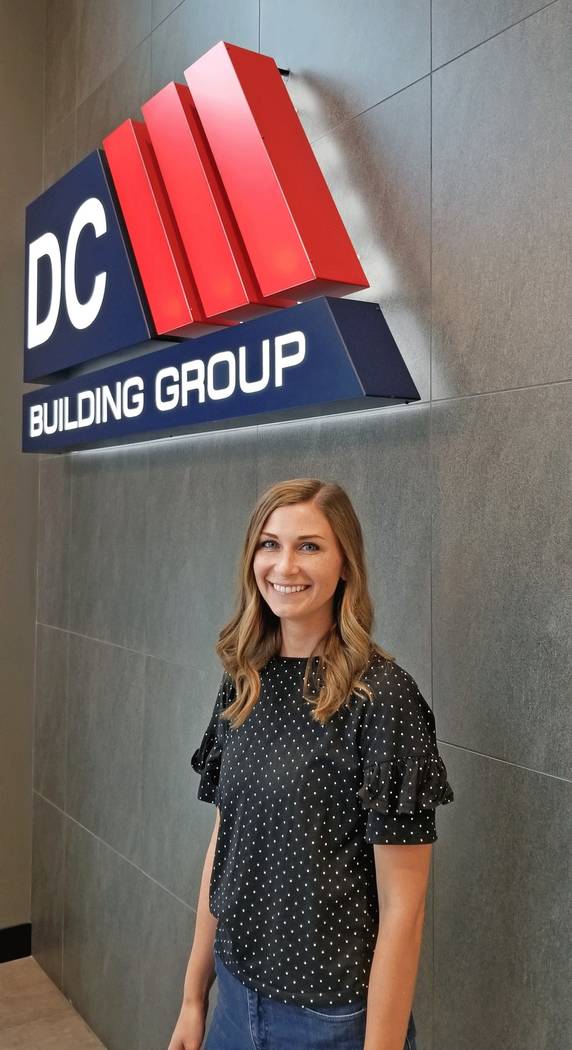 FINANCE
• Longtime RSM US LLP senior executive Bill Wells has retired from the company. Since 1990, he has served as Las Vegas office managing partner, and prior to ending his affiliation also was an audit partner of RSM, an international audit, tax and consulting firm.
A former chairman of the board of directors for the Las Vegas Metro Chamber of Commerce, Opportunity Village and the local chapter of the Young Presidents Organization, Wells intends to remain highly active in Southern Nevada business and nonprofit communities.
GOVERNMENT
• Nathan Adelson Hospice has announced that Nevada Gov. Brian Sandoval has appointed Diane Fearon of the hospice to serve as chairman of the Commission for Women for the state of Nevada.
The commission is charged with the duty to study the changing and developing roles of women in society and recommending proposed legislation. Current goals of the commission include increasing the number of women on state boards, commissions and leadership roles in government; creating a recognition event that honors the women and organizations making contributions to the state; and participating in the Interim Task Force on Financial Security to focus on pay equality.
Fearon joined Nathan Adelson Hospice in a senior leadership position as vice president for philanthropy and strategic partnerships in 2017. Nathan Adelson Hospice is the largest nonprofit hospice in Southern Nevada, caring for an average of 450 hospice and palliative care patients daily
Previously, Fearon served as the ATOP director at HealthInsight Nevada. The admissions and transitions optimization program is a four-year, $17 million grant funded by Centers for Medicare & Medicaid Services, commencing in 2016 and going until 2020, related to the Initiative to Reduce Avoidable Hospitalizations among Nursing Facility Residents.
Fearon has been in Las Vegas since 1979 and previously served as CEO of Communities In Schools of Nevada from 2013 until 2016. She also spent 25 years in commercial banking between 1988 and 2013, including serving as the founding president/CEO of Bank of George, established in September 2007. Community involvement has always been a priority, and her service includes the Nevada Commission for Women, Las Vegas HEALS board and HealthInsight Nevada Board. She also served as vice chair of the Las Vegas Convention and Visitors Authority's Host Committee, vice chair of Habitat for Humanity and as a member of the Nevada Public Radio Investment Committee, the Shade Tree Endowment Board and the Leadership Las Vegas Program. She is a 2001 graduate of Pacific Coast Banking School, a master's level program in partnership with the Graduate School of Business at the University of Washington.
HEALTH CARE
• The Guinn Center announces the addition of Suzanne Bierman as director of health policy to its research team.
"Given national policy conversations, uncertainty in the health insurance market, and increasing demand in Nevada for behavioral health services and access to general health care, it's critical that the Guinn Center has the capacity to weigh in on health care issues affecting Nevadans," said Executive Director Nancy E. Brune, Ph.D. "Ms. Bierman brings a wealth of public and private sector experience to her role here and we're excited about her informing and framing some of the conversations."
Before joining the Guinn Center, Bierman served as the vice president of policy and data for the Arkansas Hospital Association. In that role, she analyzed proposed laws, policies and regulations. She also drafted public comments and led efforts to use data to inform and support AHA's quality improvement and advocacy efforts.
Prior to joining AHA, she served as assistant director of Arkansas Medicaid and as the director of the coordination of coverage and continuity of care, where she oversaw the development and implementation of the state's Medicaid expansion program (using premium assistance authorized under section 1115 waiver authority) to purchase qualified health plan coverage for the state's newly eligible adult population.
Bierman is a graduate of Hendrix College in Conway, Arkansas. She holds a J.D. from the William H. Bowen School of Law and is licensed to practice law in Arkansas. She also earned a master's degree of public health degree from the Fay W. Boozman College of Public Health at the University of Arkansas for Medical Sciences.
The Guinn Center is a nonprofit, bipartisan policy institute that delivers independent, fact-based and well-reasoned analysis of critical policy issues facing Nevada and the region.
HOSPITALITY
• Four Seasons Hotel Las Vegas welcomes Ilse Harley as regional vice president and general manager, following her most recent appointment in a similar capacity at Four Seasons Hotel Baltimore. In this role, Harley assumes leadership of the Vegas property, in addition to regional responsibility for Four Seasons hotels in Atlanta, Miami, St. Louis and Baltimore.
Harley's career with Four Seasons spans nearly three decades, including management positions at hotels and resorts in Seattle, Boston, Hualalai, Maui, New York, Atlanta, Anguilla, and most recently, Baltimore. Her appointment in Vegas is her 11th with the company.
Noteworthy recent achievements include the opening of Four Seasons Resort and Residences Anguilla following a rebrand under the Four Seasons flag, where she served as general manager from 2016 to 2018. Prior to Anguilla, Harley led Four Seasons Hotel Seattle to receive the coveted Forbes Five-Star award — the only hotel in the state to earn this distinction — while the hotel's spa received Four Stars under her leadership as general manager.
Harley will reside in Las Vegas with her husband, Matt, and son, Sam, along with their Havanese dog, Kona. She is looking forward to enjoying Las Vegas' world-class culinary scene, as well as spending time outdoors with her family hiking and exploring.
LAW
• Holland & Hart has added real estate attorney Doug Thornley to the firm's Reno office. Thornley augments Holland & Hart's Nevada Real Estate team by bringing legal expertise on land use, zoning and litigation.
"Doug's significant land use transactional experience and his ability to negotiate complex real estate development deals is a strong addition to our real estate practice," said Jim Newman, administrative partner of the firm's Reno office. "His extensive knowledge of the Northern Nevada real estate market will further strengthen our service offerings in the state."
Thornley leverages his prior experience, serving as senior assistant city attorney for the city of Sparks, in offering a unique prospective in handling development applications, including master plan amendments, rezoning requests, planned development projects and conditional use permits. Thornley has handled matters before various regulatory agencies and state and federal courts, including the Supreme Court of Nevada, the Ninth Circuit Court of Appeals and the Supreme Court of the United States.
Prior to joining Holland & Hart, Doug was of counsel at Fennemore Craig. He earned his law degree from Stetson University College of Law and his undergraduate degree from the University of Richmond.
NONPROFIT
• United Way of Southern Nevada has announced that V.R. Bohman, an attorney in Snell & Wilmer's Las Vegas office, has been elected to serve on the board of directors of United Way of Southern Nevada. Bohman began serving his three-year term July 1.
"We are proud of our long-standing partnership with Snell & Wilmer and the appointment of Bohman to our board," said Scott Emerson, United Way president and CEO. "His deep legal professional background and passionate commitment to Southern Nevada's youth and adults will help us accomplish our mission of uniting our community to improve people's lives."
"I am honored to join the board of directors of United Way of Southern Nevada," Bohman said. "Having previously worked with the United Way in Utah as a community relations fellow, and as a native Nevadan, I am excited to be a part of United Way's efforts in Southern Nevada and to help this great organization continue to create positive change here in our valley."
Snell & Wilmer has been involved with United Way of Southern Nevada since 2013. Last year marked Snell & Wilmer's fifth annual campaign in the Nevada offices. During the past five years, attorneys and staff have contributed a total of $67,000 to United Way. In addition, the law firm donated $20,000 to the Neighborhood Network program as part of a three-year grant to provide quality early education to children and workforce development opportunities to caregivers.
At Snell and Wilmer, Bohman practices in the commercial litigation group. His practice is concentrated in helping companies and individuals navigate litigation. A former judicial clerk to Judge Kent Dawson in the District of Nevada's U.S. District Court, his experience enables him to craft and present precisely targeted arguments. He received his J.D., magnum cum laude, from the J. Reuben Clark Law School, and his B.A. and M.P.A. from Brigham Young University.
REAL ESTATE
• DC Building Group has hired Alissa Bonwell as marketing manager at the contracting firm. Bonwell is the latest addition to the DCBG family and joins the Las Vegas-based firm with seven years of marketing management and project expertise. Bonwell brings a wide array of marketing experience including, social media, editorial and brand management. Her primary focus will be to champion DC Building Group through a variety of mediums to showcase the company's high-quality work in the general contracting industry.
Bonwell previously worked as marketing manager for the Greater Omaha Chamber in Omaha, Nebraska. For the past seven years she played a crucial role in attracting business and talent to the Omaha metro area. Bonwell was recognized by the Midlands Business Journal as a "40 under 40" recipient and received awards from the Association of Chamber of Commerce Executives for her efforts in brand creation and magazine publication.
She earned a bachelor's degree in marketing at the University of Nebraska.