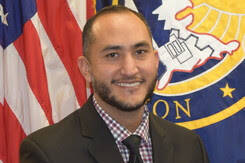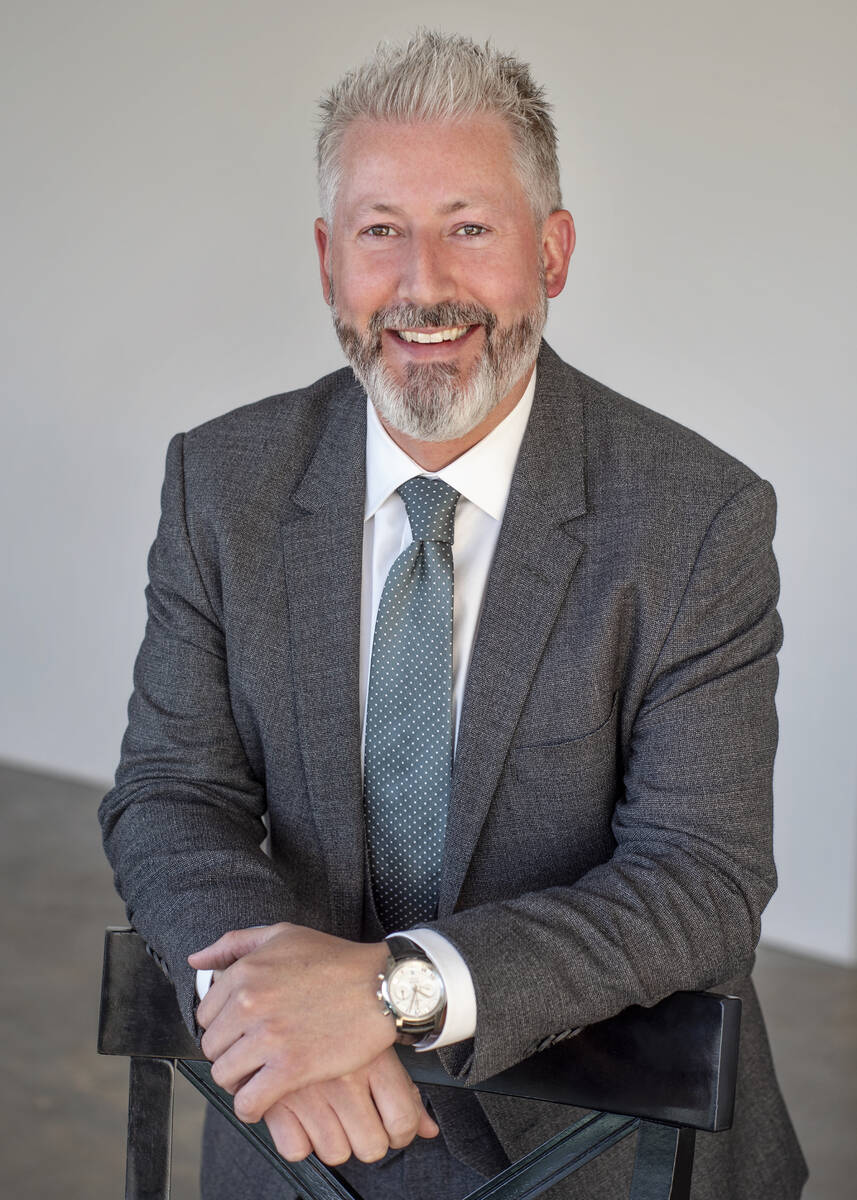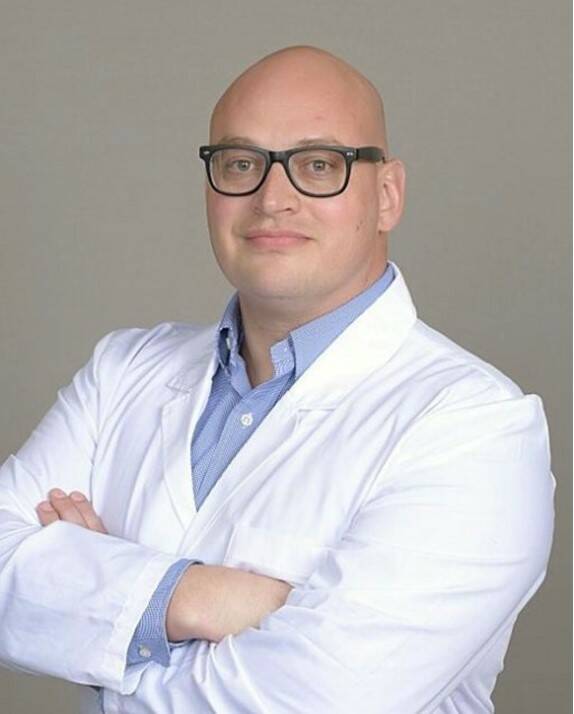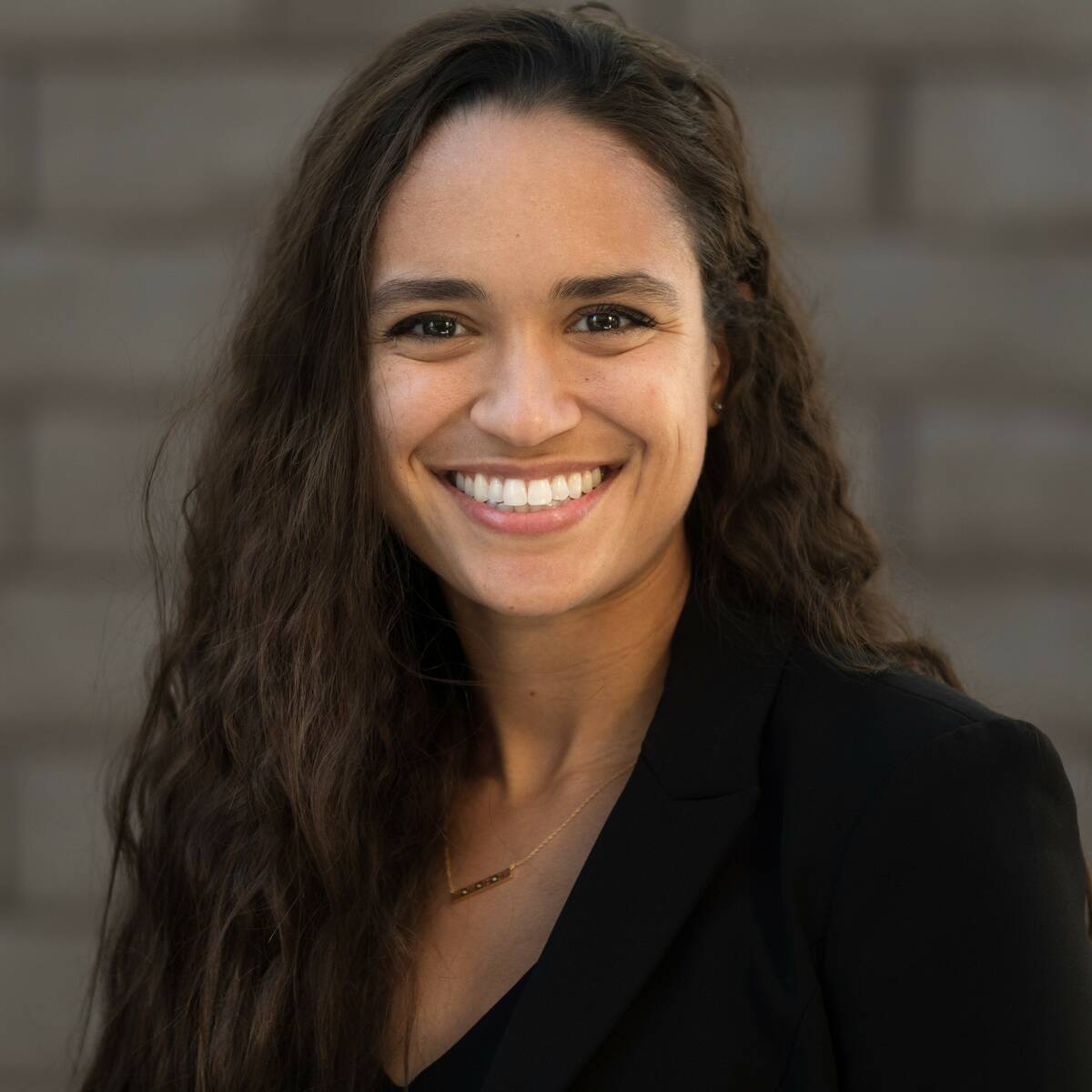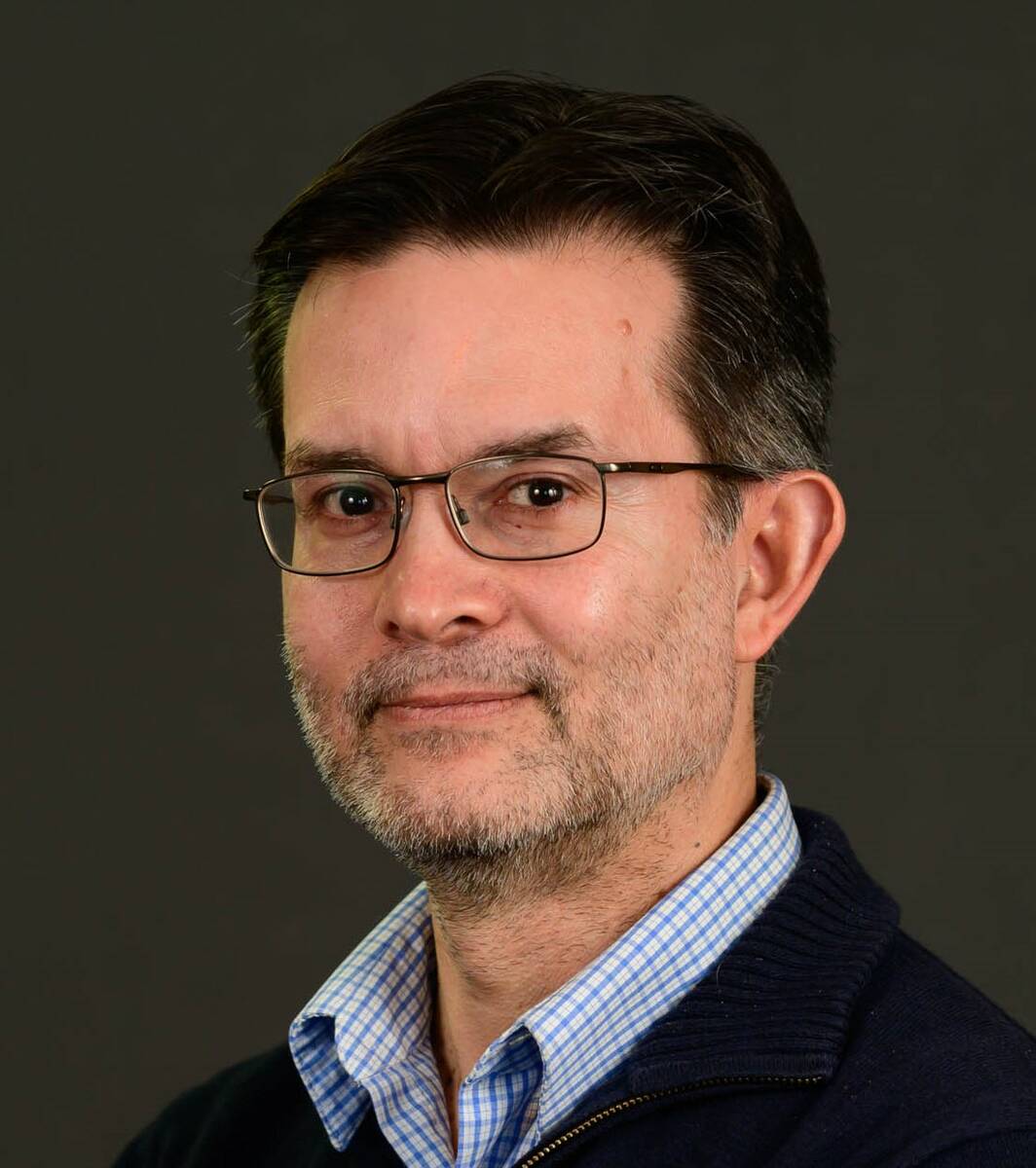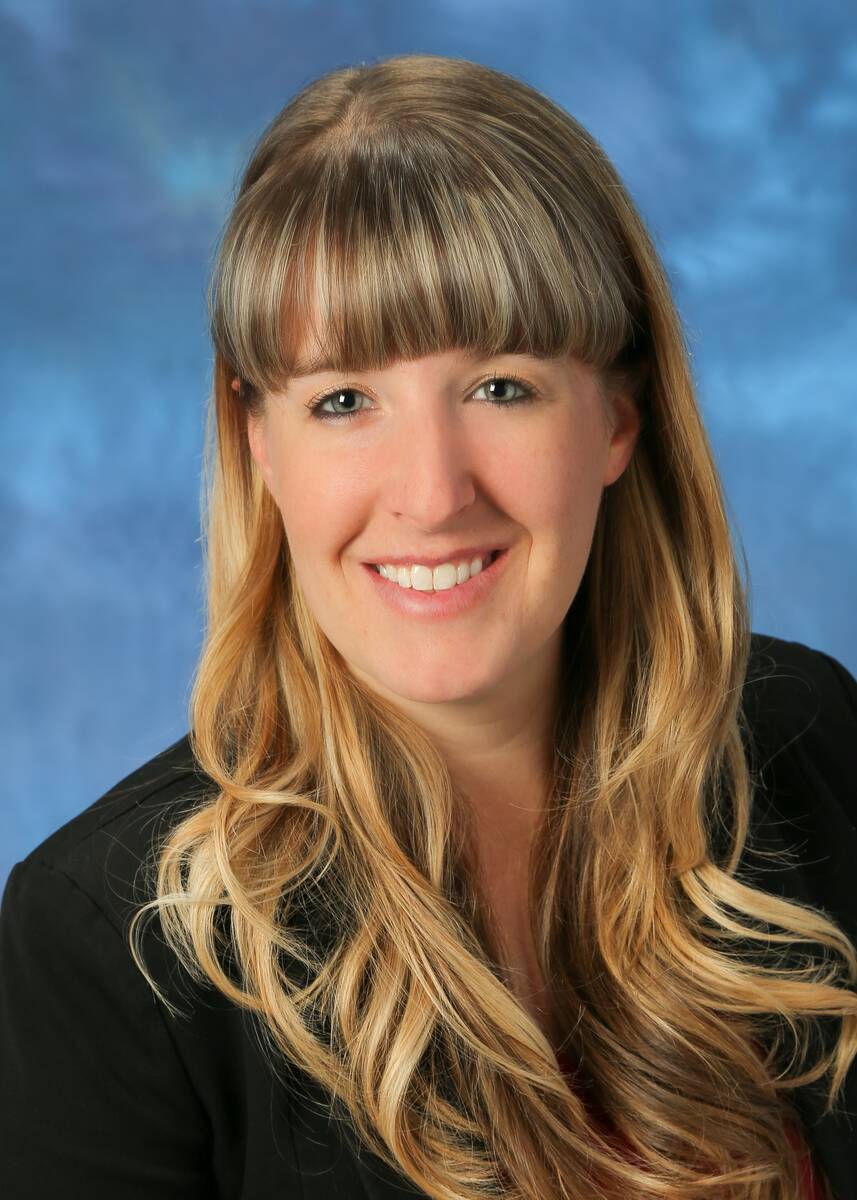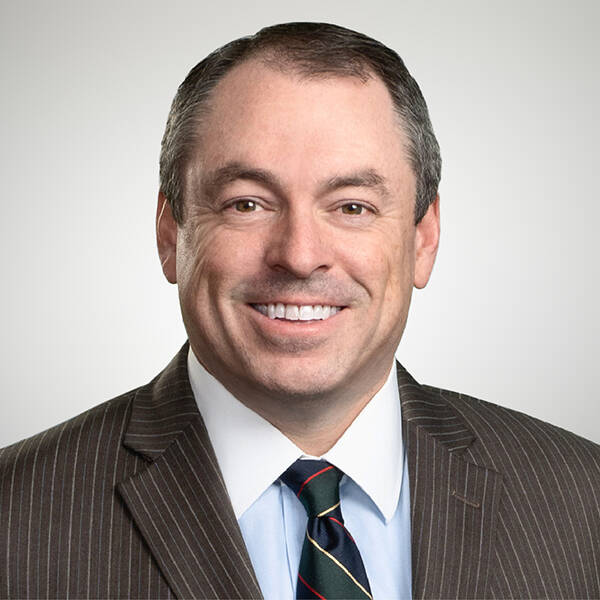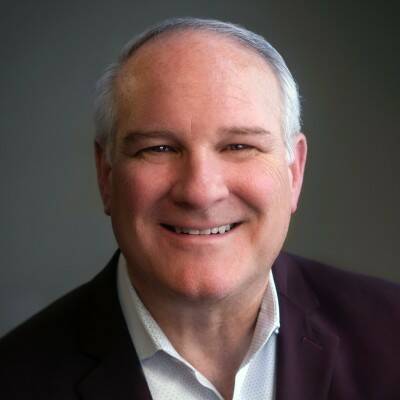 GOVERNMENT
• Saul Ramos has been selected as the new U.S. Small Business Administration (SBA) director for the Nevada District Office, which covers 17 counties and about 297,000 small businesses. Saul has served as acting district director since December 2021, and as deputy district director since 2018.
"Saul Ramos is a dedicated leader that understands the challenges of Nevada's small business owners and entrepreneurs," said SBA Region IX Regional Administrator Elmy Bermejo. "Saul has a track record of working with local partners to bring more equitable access to affordable capital to our smallest and underserved businesses. He is instrumental in creating a culture of collaboration to achieve results for small businesses."
Ramos brings a wealth of experience and has held several leadership positions during his 20-year federal career. He joined SBA in 2017 and was the first to complete a Los Angeles Federal Executive Board (FEB) professional development rotation program, as an International Development Specialist. He has represented SBA in various positions, including deputy district director, senior area manager, and oversight of economic and business development team. In his role as district director, he provides leadership and oversight of SBA's programs and services to improve the viability of startup businesses, the growth of existing businesses, and the economic climate of Nevada.
Ramos directs the Nevada District team in implementing an efficient and effective strategy that strengthens the entrepreneurial ecosystem and helps small business owners access capital, comprehensive technical assistance and government contracting opportunities. He is also responsible for SBA resource partners oversight, which include Small Business Development Centers, SCORE mentors, Women's Business Center, and the Veterans Business Outreach Center. During the COVID-19 pandemic, he worked closely with the Nevada District team and partners to provide capital and technical assistance programs to the hardest-hit and underserved small businesses. This was a monumental task that helped small businesses survive and preserved the jobs and livelihoods of millions in Nevada.
Ramos is a native of Los Angeles and graduate of California State University of Long Beach (CSULB). Prior to joining SBA, he held various leadership positions with Social Security Administration (SSA) and Los Angeles Unified School District (LAUSD). While at CSULB he participated in the Educational Opportunity Program (EOP) dedicated to serving first-generation, historically low-income students by providing access and equity to higher education. At LAUSD, he oversaw academic and enrichment programs at inner-city schools. During his SSA career, he provided leadership, administrative direction and coordinated efforts for the harmonious and effective operation of all programs within his jurisdiction. At SSA, he was a participant and advisor of the San Francisco Hispanic Affairs Advisory Council, a program where employees could chart a path to develop the knowledge, skills, and abilities to be successful in their careers.
HEALTH CARE
• MDX Labs announce two high-profile additions to the company to support MDX Labs' substantial growth and assist in long-term expansion objectives.
Located in Henderson, MDX Labs is Nevada's only privately owned, CLIA-certified and National Independent Laboratory Association (NILA) member molecular diagnostic laboratory.
Trent Hofmockel and James Utley, Ph.D., MLS (ASCP) CM, have a combined 50 years of experience working in the medical and laboratory industries with recognized health care brands.
As clinical operations advisor, Hofmockel will utilize his decades of experience managing large clinic operations to streamline MDX processes and services. His background working in patient care, outcomes and engagement will play a key role in MDX Labs' future growth opportunities. Most recently, Hofmockel managed a specialized orthopedic private practice encompassing 215 physicians and medical professionals. He also spent six years working directly in developing anesthesia programs and technology. Hofmockel is a graduate of Pepperdine University.
Dr. Utley is laboratory manager for MDX Labs and will oversee all laboratory operations. Previously, Dr. Utley was system technical director for laboratory operations for the integrated laboratory system serving Banner Health encompassing 30 hospital laboratories across six states.
Dr. Utley holds a Ph.D. in health sciences from Trident University, a Master of Science in regulatory science from Johns Hopkins University, and a Bachelor of Science in clinical laboratory science from Thomas Edison State University. Utley is a certified medical laboratory scientist through the American Society for Clinical Pathology.
"Trent and James are rock stars in their respective fields and fully understand the capability of our lab to bring new services to medical providers and their patients," said Dan Briggs, president & CEO, MDX Labs. "Many technological advancements are coming to the laboratory industry. With Trent and James on our team, we are well-positioned to bring new and cutting-edge services to our community and expand what MDX Labs can provide."
Founded in 2020, MDX Labs operates the state's only Clinical Laboratory Improvement Amendments (CLIA) certified and NILA member molecular diagnostic laboratory and three drive-up COVID-19 testing sites. MDX offers proprietary access to the QuikSal oral rinse collection device, a noninvasive testing method utilizing a 60-second oral rinse. MDX Labs also provides on-site testing services to a range of manufacturers, casinos, entertainers, restaurants and nonprofit organizations. As a result of MDX Labs' unique capabilities, it is the official overflow laboratory for the Southern Nevada Health District. Recently, MDX Labs began offering COVID-19 travel testing services at its Sunset drive-up location to help both citizens and non-citizens comply with a variety of COVID testing travel requirements around the world.
• University of Nevada, Reno Extension recently named Macy Helm as SNAP-Ed coordinator and Brian Luckey as SNAP-Ed evaluation coordinator to assist in increasing the health and nutrition program's impact throughout Nevada. Supplemental Nutrition Assistance Program (SNAP), formerly known as food stamps, provides nutrition benefits to supplement the food budgets of those with lower incomes to help improve their nutritional well-being. SNAP-Ed is the educational outreach associated with the program to teach people how to make their benefits stretch further, how to shop for and cook healthy meals, and how to stay physically active.
In Nevada, Extension conducts several SNAP-Ed evidenced-based educational and outreach programs. These two new positions will serve a vital role for the programs, as Extension continues to implement the strategic change it made in recent years, which brought grant applications and program efforts under one statewide plan. This change has allowed the program to grow and increase its impact throughout the state.
— As SNAP-Ed Coordinator, Helm oversees the administration of the SNAP-Ed grant award, coordinates statewide nutrition education, and helps to identify ways in which an organization can make changes to their facility or policies to improve the health and nutrition of its participants. She also oversees the Expanded Federal Nutrition Education Program, which brings nutrition education to low-income families in a practical, hands-on, applied way.
Helm is working with the Division of Welfare and Supportive Services to complete a two-part needs assessment of the SNAP-eligible population in Nevada. Additionally, she is helping Extension State Specialist and Associate Professor Anne Lindsay to develop a nutrition education curriculum for older adults, which aims to improve health through changes in behavior. She is also co-authoring an informational publication that focuses on the best practices for program implementation with Lindsay and Aurora Calvillo Buffington, who is also an Extension state specialist in health and nutrition. This guide will serve as a resource for agencies within the state that are implementing interventions and curriculum to improve the well-being of Nevadans.
Helm previously served as a community-based instructor for Extension's Healthy Aging Program, a program that aims to deliver interventions and create sustainable opportunities that promote healthful nutrition and physical activity participation for the older adult population across Nevada. She is pursuing her Bachelor of Science in nutrition sciences with a sport nutrition concentration from the University of Nevada, Las Vegas, expecting to graduate this May. This is her second bachelor's degree.
— In addition to working with Helm, Luckey works in collaboration with Extension Evaluation Specialist Najat Elgeberi to design, develop, implement and coordinate needs assessments and evaluations of the SNAP-Ed programs in Nevada. The goal of his role is to learn more about how to improve Extension's programming efforts and to identify the programs' successes to share with the public. His current work will help Extension identify what further information is needed in order to better reach and educate the SNAP-eligible population about nutrition and physical education.
Luckey previously served as a 4-H Extension educator at the University of Idaho for 14 years before coming to the University of Nevada, Reno to work on a doctoral degree in education. His work with the 4-H Youth Development Program taught him about direct program delivery and how to evaluate and report on programs to show their impacts on the community.
LAW
• Snell & Wilmer announced that Jeffrey J. Steffen has joined the Las Vegas office as counsel in the corporate and securities group.
"We are pleased to welcome Jeff to the Las Vegas office," said Mandy Shavinsky, one of the administrative partners of Snell & Wilmer's Las Vegas office. "He brings with him a wealth of knowledge and experience that will be a tremendous asset to our clients and the firm as a whole."
Steffen's practice is focused in corporate law, commercial real estate and construction law. He is often involved in multimillion-dollar real estate developments, significant corporate mergers and acquisitions, and finance transactions where he uses his experience to help his clients close large-scale commercial projects. Steffen frequently assists clients in negotiating and drafting various types of business contracts including stock/asset purchase and sale agreements, licensing agreements, employment and independent contractor agreements, nondisclosure agreements, non-circumvention agreements, option agreements, franchise purchase and sale agreements and settlement/release agreements. He also has experience in the drafting and negotiation of game development/intellectual property license agreements for land/based slot machines and online gaming.
Additionally, Steffen has experience with negotiation and preparation of mergers and acquisitions. He regularly advises clients with transactions that involve entity selection, formation and governance, including operating agreements, bylaws, and corporate resolutions. Steffen also represents buyers and sellers in commercial real estate and development projects where he has experience negotiating and drafting purchase and sale agreements, loan documents and reviewing title and survey documents. Additionally, he helps his landlord and tenant clients negotiate and draft residential and commercial leases. In his construction law practice, Steffen assists clients with negotiating and drafting contracts on behalf of owners, developers, contractors and subcontractors.
Steffen received his J.D. from The John Marshall Law School in Chicago, Illinois and his B.A. from Northern Illinois University. Prior to joining Snell & Wilmer, he was a partner at Lewis Roca Rothgerber Christie LLP and vice president and general counsel at InCorp Services Inc.
NONPROFIT
• Raymond Specht, founder of Specht Leadership Consulting and chairman of the board of Communities In Schools of Nevada (CIS), the fifth largest state office of the nation's leading dropout prevention organization with affiliate offices in in the Clark, Elko, Humboldt and Washoe County school districts, announces the addition of Erin Wootan to the board.
Wootan is director of resort marketing at Grand Sierra Resort and Casino where she oversees casino special events, entertainment, spa, retail and general property marketing and sponsorships. She is a Reno native and graduate of the University of Nevada, Reno with a bachelor's degree in marketing and an MBA with a gaming focus.
"We are pleased to welcome Erin to the CIS board," Specht said. "Her deep Reno roots, community connections and marketing background are invaluable additions to our organization. We look forward to her contributions that will help us continue our important work to ensure our state's most vulnerable student population remains on track to stay in school and graduate high school."
Currently, CIS Nevada operates in 81 high-needs schools across four rural and urban school districts throughout Nevada. The organization places full-time site coordinators in enrolled schools to support more than 80,000 students considered at high risk for dropout. CIS' long-term vision is for every child enrolled in a Title I School to have access to a CIS site coordinator and an Integrated Student Support, otherwise known as wraparound services. For the 2020-2021 school year, the graduation rate for CIS case-managed high school seniors in Nevada was 92 percent, 13 points higher than the Nevada statewide graduation rate of 79 percent for students on free or reduced-priced lunch, as released by the Nevada Department of Education.
REAL ESTATE
• Following the unexpected passing of Michael Coronado, founder and CEO of Las Vegas-based WestCor Cos., Dec. 9, of last year, the company's board of directors has announced the newly re-organized management team who will guide the organization through its next growth phase.
Kevin Booth, who has been with the company since 1994, serving as secretary/treasurer and chief financial officer, will now serve as the new president and CEO.
Julie Barraza, the current controller, has been with the company for 17 years and has been promoted to secretary/treasurer and chief financial officer.
"When we evaluated what the company's operational and administrative needs are, we didn't need to look very far to find the talent that would carry on the tradition of excellence that WestCor was founded on," said Jim Hammer, original company partner and current member of the WestCor board of directors. "These two professionals have decades of combined experience leading and nurturing our company's growth during good times and through economic downturns. We won't miss a beat."
Coronado founded WestCor Construction in 1989, responding to the residential boom in the Las Vegas area. He applied his vision and extensive construction experience to expand the company into multiple divisions including framing, concrete and masonry to meet the growth demands of the Southwest. Over the past 40 years, the company invested in and constructed numerous successful projects, ranging from single-family and multifamily housing units and custom homes to large commercial and industrial projects.
"Michael was the driving force behind WestCor and dozens of companies over the past 30-plus years, but much more than that, he was a great friend and mentor to us all," Booth said. "He built a company culture based on quality, integrity and safety, and he was committed and engaged with clients, employees and the community at large. All of us on the management team are dedicated to preserving that legacy."