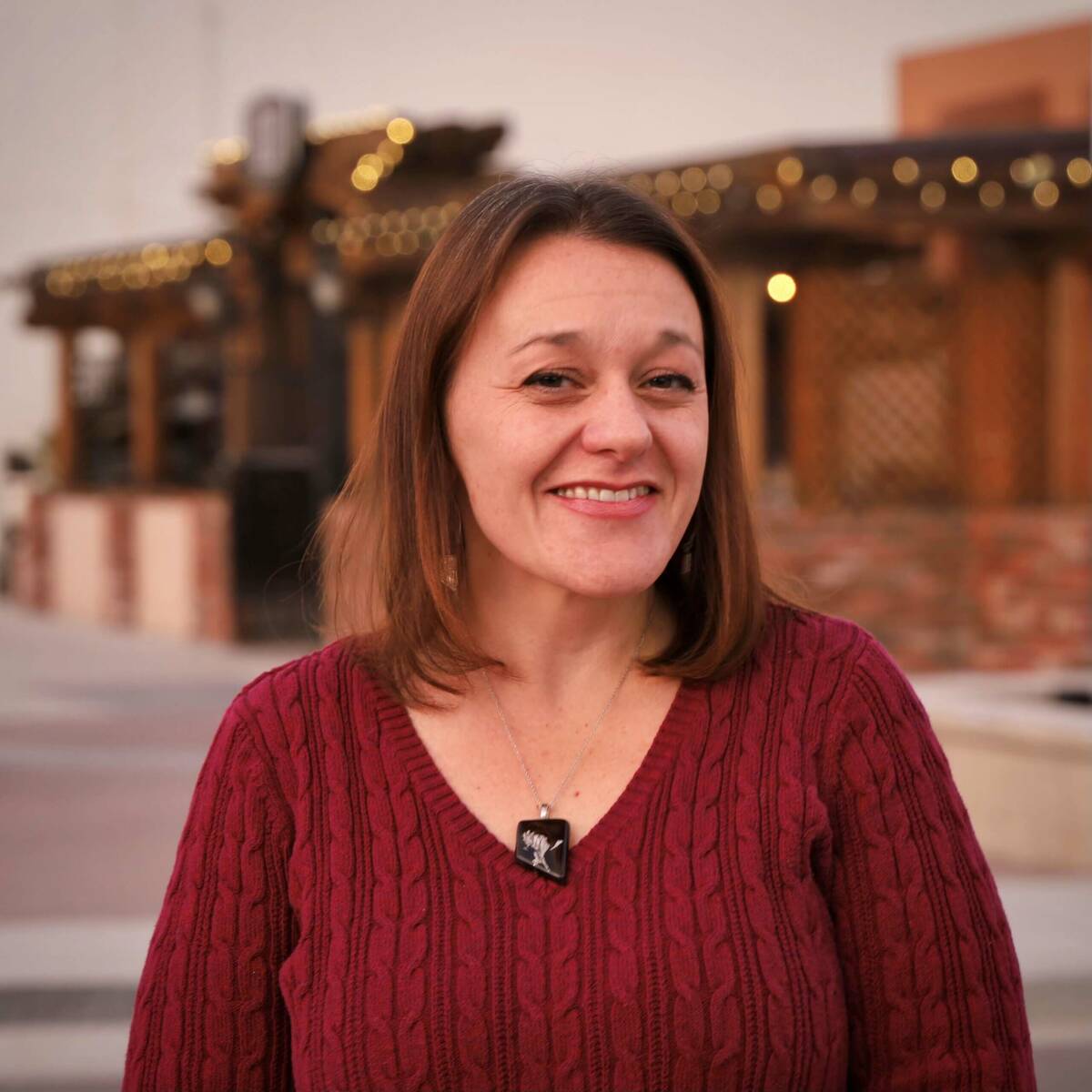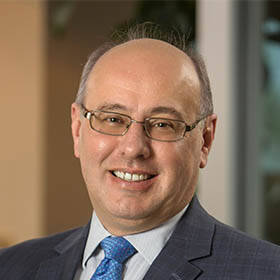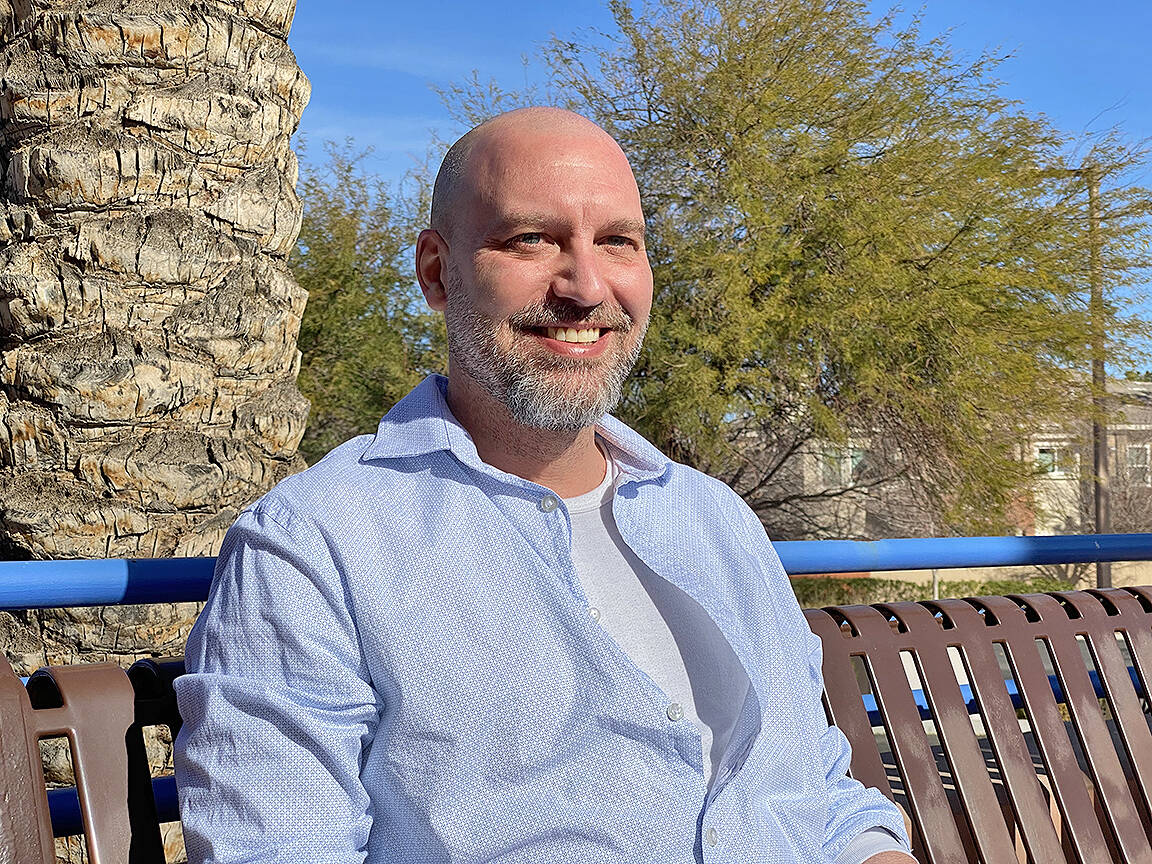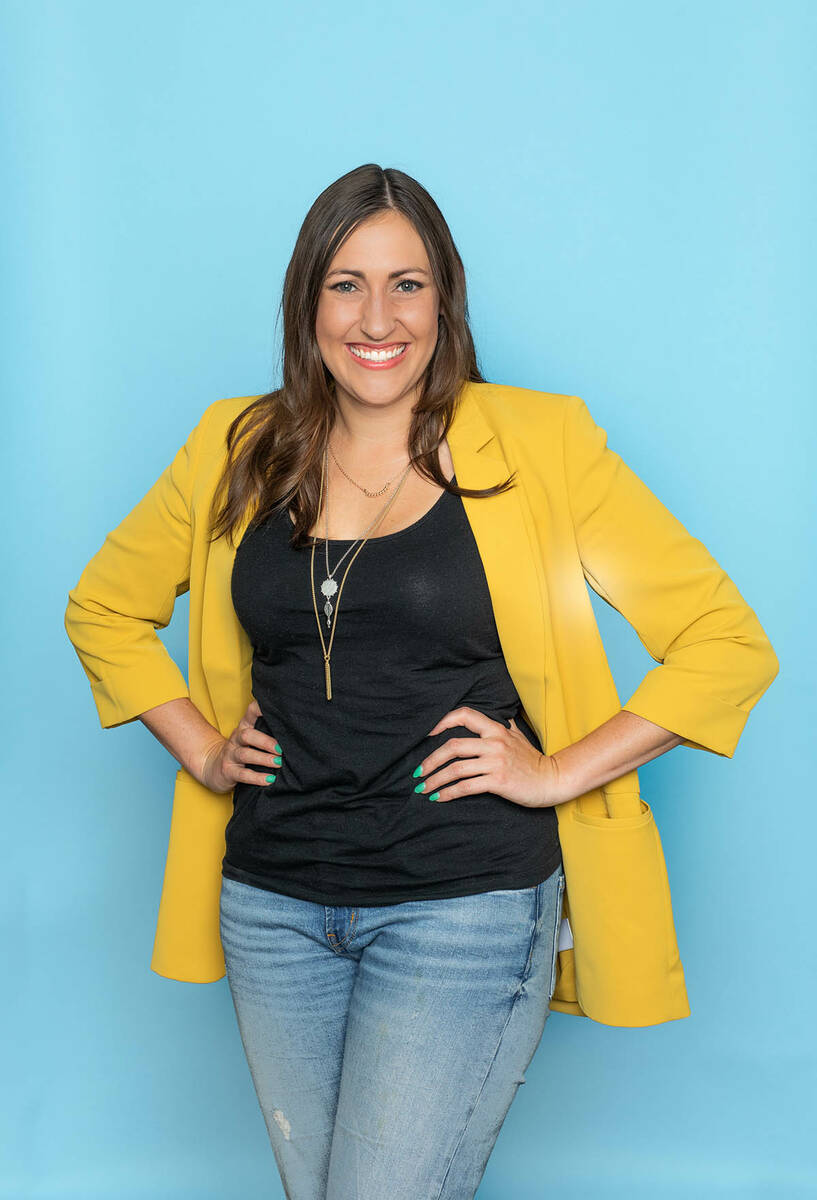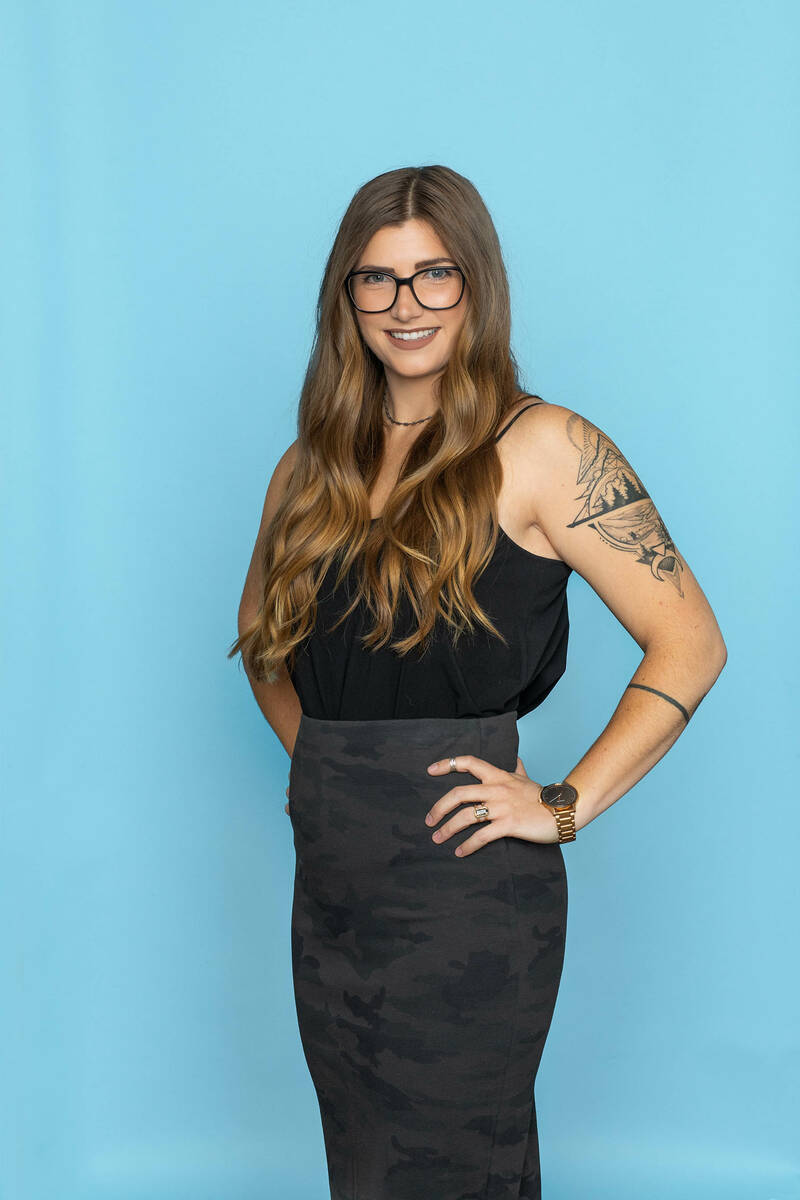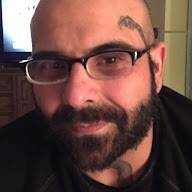 GOVERNMENT
• Shari Davis has been appointed director of Rural Economic and Community Development at the Nevada Governor's Office of Economic Development (GOED).
"Shari hails from Rural Nevada and brings a depth of experience to this position," said Michael Brown, GOED executive director. "Having spent much of my career in rural Nevada, I know there are tremendous economic opportunities outside of our urban areas that we have only begun to tap into. I'm confident Shari will continue GOED's mission of partnering with our communities throughout the state."
Davis, who grew up in Tonopah, was previously the Rural Programs manager for the Nevada Division of Tourism where she administered the Projects Relating to Tourism capital improvement grant program, Rural Marketing grant program and was instrumental in the creation and implementation of the new Destination Development program. In three years as the Rural Programs manager, Davis reviewed more than 900 applications and awarded nearly $7 million in grant funds to municipalities and nonprofit organizations. Davis earned a Bachelor of Arts in Anthropology from the University of Nevada, Reno.
In addition to managing rural economic development, community prosperity and inclusion, the director works closely with the rural Regional Development Authorities, GOED industry specialists, industry, and state and federal partners. The position oversees the Community Development Block Grant and Nevada Main Street Programs and is also integrally involved in the State Small Business Credit Initiative – Collateral Support Program, the Nevada Opportunity Fund, and industry outreach.
Created during the 2011 session of the Nevada Legislature, the Governor's Office of Economic Development is the result of a collaborative effort between the Nevada Legislature and the Governor's Office to restructure economic development in the state. GOED's role is to promote a robust, diversified and prosperous economy in Nevada, to stimulate business expansion and retention, encourage entrepreneurial enterprise, attract new businesses and facilitate community development.
HEALTH CARE
• The University of Nevada, Reno School of Medicine (UNR Med) has named Thomas R. Graf, M.D., FAAFP, as senior associate dean for clinical affairs.
Dr. Graf, a founding member of the National Association of Accountable Care Organizations and former senior vice president of Ascension Medical Group, joins UNR Med in a role pivotal to UNR Med's affiliation with Renown Health that created Nevada's first fully integrated health system. Graf also holds the role of chief clinical and quality officer at Renown Health.
As senior associate dean for clinical affairs, Graf supports and advances the academic and clinical integration established under the affiliation between UNR Med and Renown Health. He oversees clinical operations and initiatives to ensure a high-quality patient experience. Under the clinical operations of Renown Health, University Health and its clinical community partnerships, his goal is to provide comprehensive medical care and services to the Northern Nevada community.
Graf will provide strategic consultation with UNR Med's Office of Academic Affairs and Office of Medical Research to foster clinical settings that promote and enhance medical education and clinical research within the affiliation. His role also is integral to UNR Med's accreditation and strategic planning processes.
Graf has more than 25 years of experience in health care leadership roles, including leading the Southwest Georgia Family Medicine Program in Albany, Georgia. In other positions, he facilitated joint ventures, integrations and trained and mentored physicians and administrative leaders. His publications include a national article in the Journal of Ambulatory Care Management on utilizing data to improve care.
Graf earned a bachelor of science degree and Doctor of Medicine from the University of Michigan in Ann Arbor, Michigan. He completed his family practice residency at the Henry Ford Health System in Detroit. He received postgraduate training at the Faculty Development Institute at the University of Michigan, Geisinger Leadership Academy and the American College of Physician Executives, among others.
The University of Nevada, Reno School of Medicine (UNR Med), Nevada's first public medical school, is a community-based, research-intensive medical school with a statewide vision for a healthy Nevada. Since 1969, UNR Med has trained more than 3,900 students, residents and fellows.
• Southwest Medical has added four new providers to help meet the growing need for health services in the Las Vegas community:
— Amanda Helton, APRN, joins Southwest Medical's NowClinic virtual visits program and specializes in telemedicine.
— Tony Ngo, APRN, joins Southwest Medical's Tenaya Healthcare Center location (2704 N. Tenaya Way) and specializes in urgent care.
— Vinh Nguyen, APRN, joins Southwest Medical's Rancho/Charleston Healthcare Center location (2300 W. Charleston Blvd.) and specializes in breast care.
— Deanna St. Cyr, APRN, joins Southwest Medical's Eastern Avenue Healthcare Center location (4475 S. Eastern Ave.) and specializes in urgent care.
MARKETING
• B&P Advertising, Media & Public Relations continues adding to its team, hiring two longtime advertising industry professionals to open 2022.
David Heintzelman is an experienced copywriter with nearly two decades of experience in gaming and other industries. Most recently employed with Las Vegas-based MyDailyChoice, where he created both consumer-facing and business-to-business content for a wide range of wellness brands and financial and experience-driven products, Heintzelman previously worked as a creative director for another Las Vegas-based agency, and as a supervising copywriter for MGM Resorts International.
In 2017, while with MGM Resorts, his viral social campaign, "You're Going to Have a Story to Tell," won a Shorty Award, a nationally recognized award for viral marketing campaigns. His work also garnered multiple American Advertising Awards (ADDYs) from 2014 to 2019.
B&P's other new team member is familiar to many at the agency and in the industry. Norm Craft has been a Las Vegas ad agency executive for more than 30 years. Most recently with OH Partners Advertising, Craft was responsible for all day-to-day operations, human resources management and coordinating new business leads. Prior to his time with OH, he was a senior vice president at SK+G Advertising, supervising several teams, spearheading contract development and negotiation efforts, and forging long-term relationships with several high-profile clients. Among the many powerhouse companies he has represented over the years are Boyd Gaming, Bank of Nevada and Wolfgang Puck Fine Dining Group.
"At B&P, we're dedicated to delivering the best advertising, media and public relations work for our clients," said B&P President Chuck Johnston. "We need the best possible people to accomplish that. David and Norm bring years of invaluable agency experience, and our clients will be the ultimate beneficiaries of their expertise."
As 2021 came to a close, B&P also hired four new professionals to its advertising and public relations divisions, and promoted two account executives. Johnston said the additions of Heintzelman and Craft continues this momentum into 2022.
• The Abbi Agency, recently named one of the Most Diverse Companies in Northern Nevada, is quickly expanding its presence in Southern Nevada with new business and new employees, along with an exciting announcement of three long-term team members appointed as partners.
New company growth has led to the appointment of the agency's first independent partners: Chief Strategy Officer Connie Anderson, Vice President of Digital Strategy Caroline Sexton and Creative Director Thaison Kawal. The elevation of these partners signals a new era for the company and a more diverse ownership structure.
— Anderson, who has been with the agency for almost a decade, has played an integral role in spearheading The Abbi Agency's growing presence in Southern Nevada. After spending nine years at the agency's Reno headquarters, she recently moved to Las Vegas to grow the agency's governmental and Southern Nevada accounts.
— Kawal has driven the impressive growth of creative strategy and service line expansion to levels where some of the largest marketing accounts in the state and many national tourism and global technology clients rely on his creative vision.
— Sexton has spearheaded the growth of the agency's digital department from its earliest days. Working with developers around the globe and top-tier brands like Edgewood Tahoe, Kalispell Montana and intricate government clients, such as the Nevada Department of Wildlife and Nevada Health Link, she has shown what the mix of top-level technical expertise, brilliant digital strategy and stunning digital design can achieve when fitted together perfectly.
"World-class client service, brilliant creative, digital innovation — it all starts and ends with our people," said Abbi Whitaker, who founded the company with her husband, Ty."This new era of The Abbi Agency celebrates and elevates three partners who have been leading The Abbi Agency's growth for years, while recognizing the leaders who are investing in the next generation of talent within their teams."
These new partners represent an evolution in the history of the closely held, private agency, which previously never had a partner outside of the husband-and-wife team. The move signals a diversification of the ownership and key leadership in the agency while elevating executives who have shown tremendous skill in growing the company.
In total, The Abbi Agency makes up a team of 40-plus, with experts in marketing, public relations, public affairs, social media, web design, creative development, content marketing, data analysis, event promotion and coordination and market research.
REAL ESTATE
• Broadbent & Associates Inc., a full-service environmental, water resource and civil engineering firm, announced the hire of new stack technician, David Ferrari. Ferrari, a Las Vegas resident for 10 years, has an associates degree in science with a minor in geology and is currently pursuing a bachelor's degree in chemistry with a minor in applied physics at the University of Nevada, Las Vegas (UNLV).
"We are thrilled to have David Ferrari joining our team as a stack technician," said Scott McNulty, principal geologist and air quality division manager at Broadbent. "David's background in chemistry will be a valuable addition to the Broadbent air quality division. At Broadbent we are committed to working with the best and brightest in the industry and we are looking forward to David's future with the company."
Ferrari is a member of several professional organizations including the American Chemical Society. He completed a NASA student internship at NASA's Armstrong Flight Research Center and was part of the 2016 winning team at the NCAS robotics competition. Ferrari boasts being a three-time recipient of NASA's Space Consortium Research Grant.
Prior to joining Broadbent, Ferari worked in the steel industry as a sales representative. When Ferrari is not studying or working in the field, he enjoys time with his wife, Mindi, and their five children. Ferrari also enjoys the arts, and uses his free time to paint, draw, sculpt and create miniature dioramas.