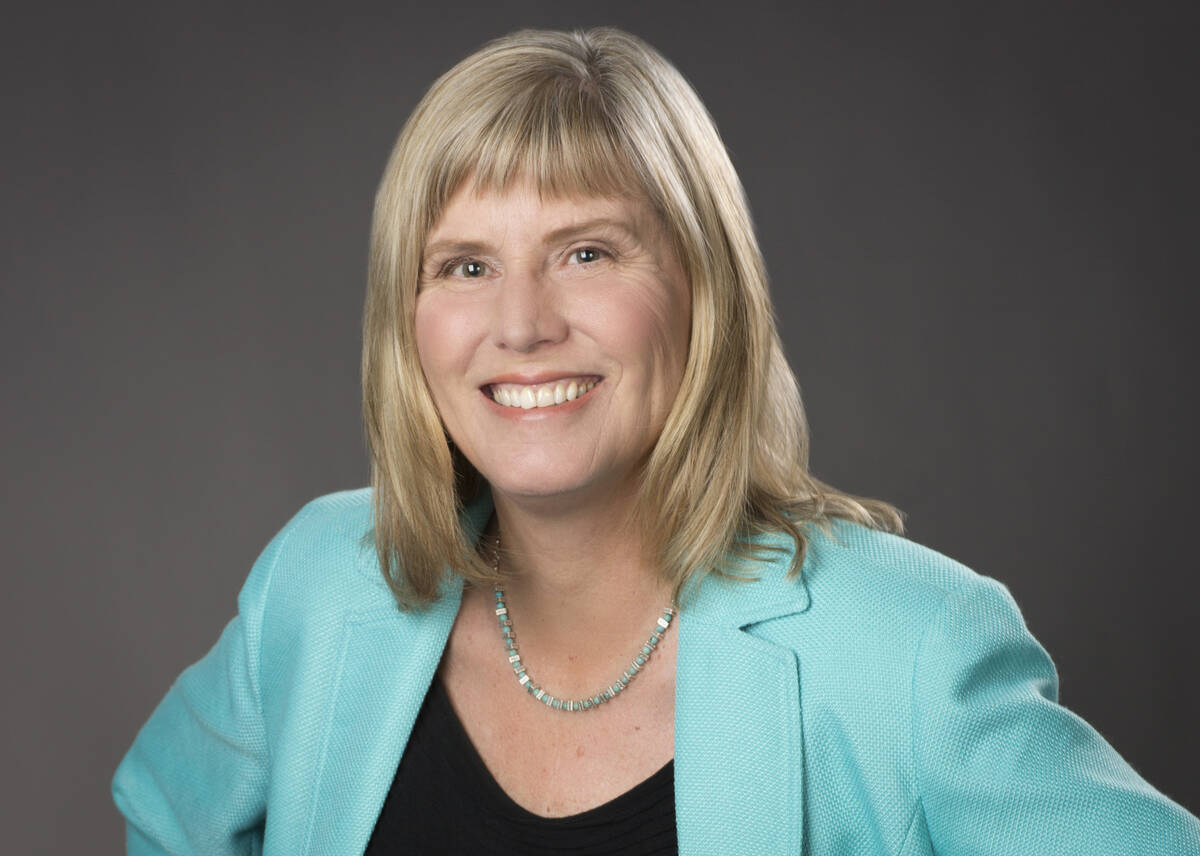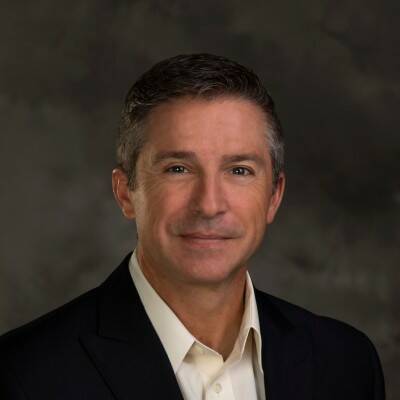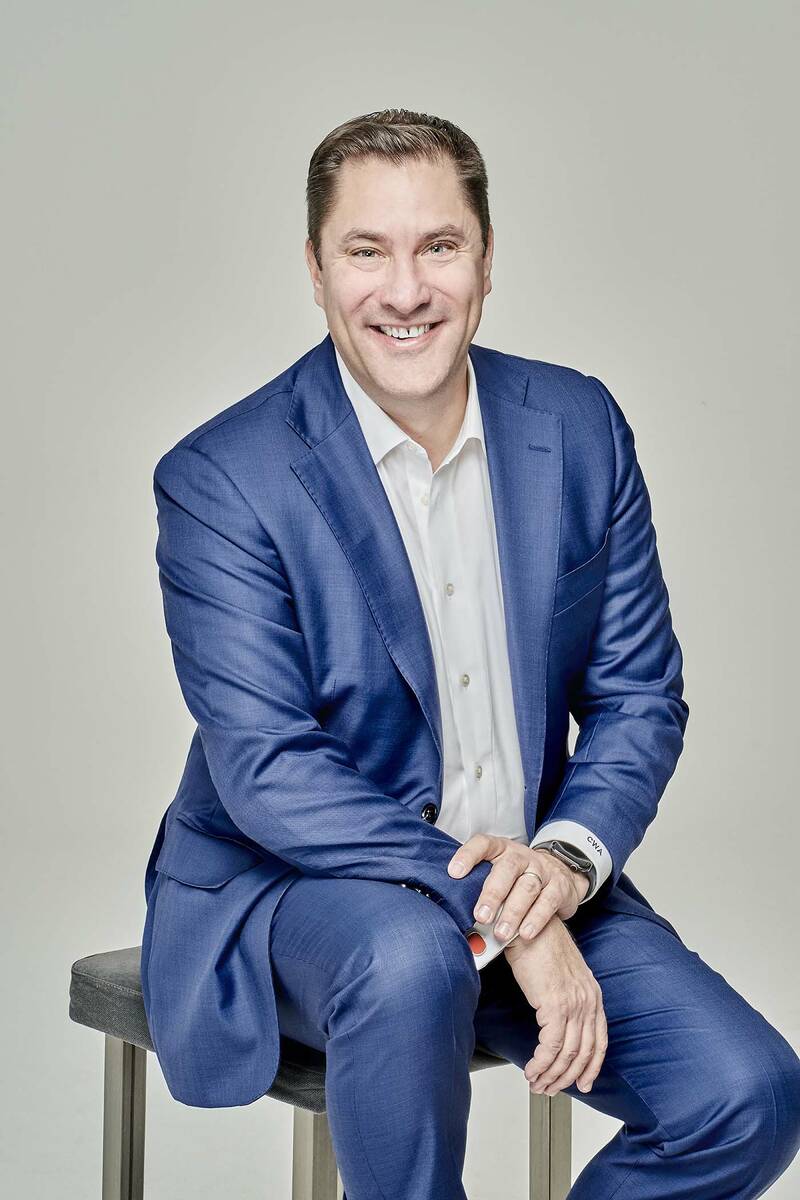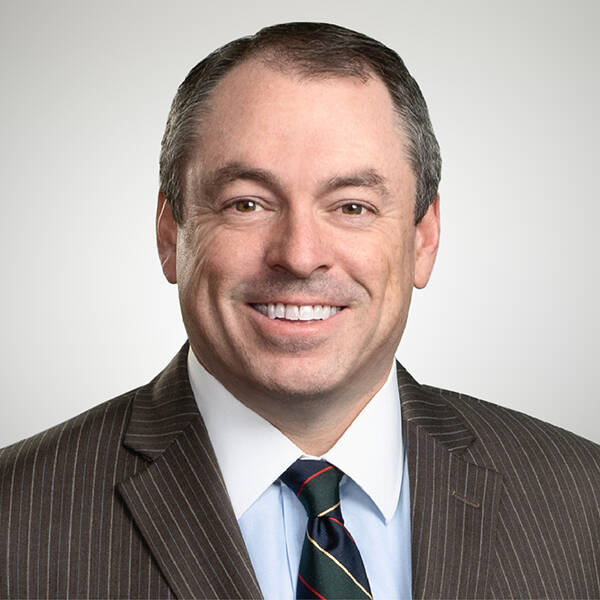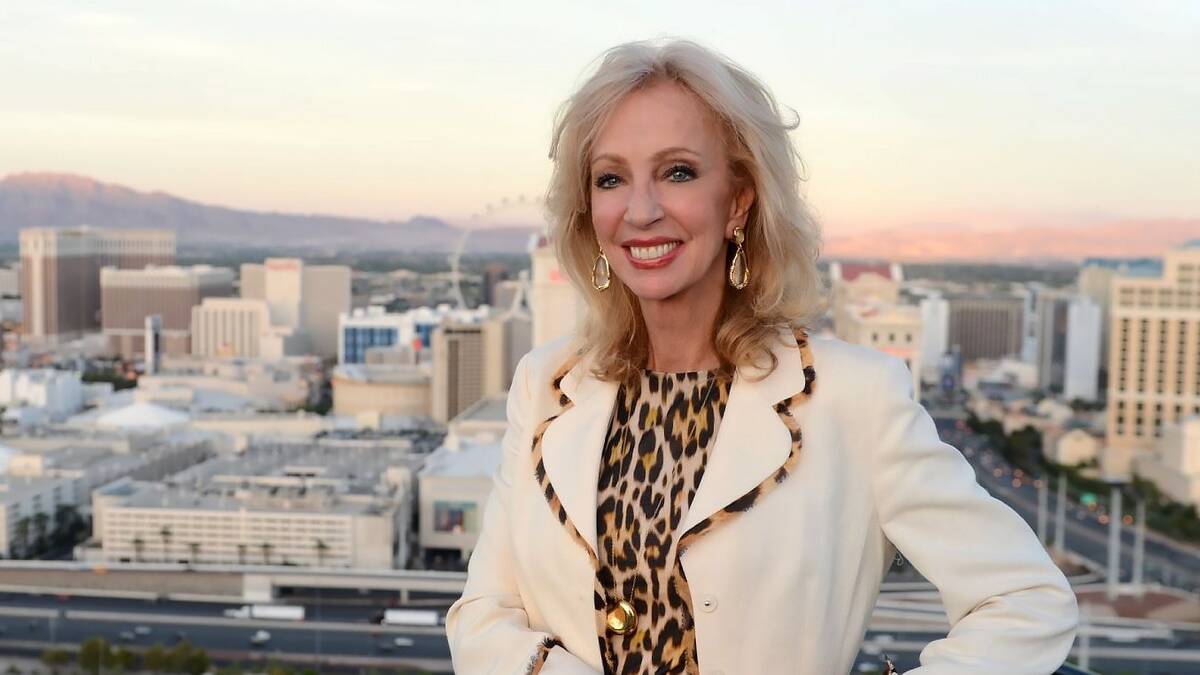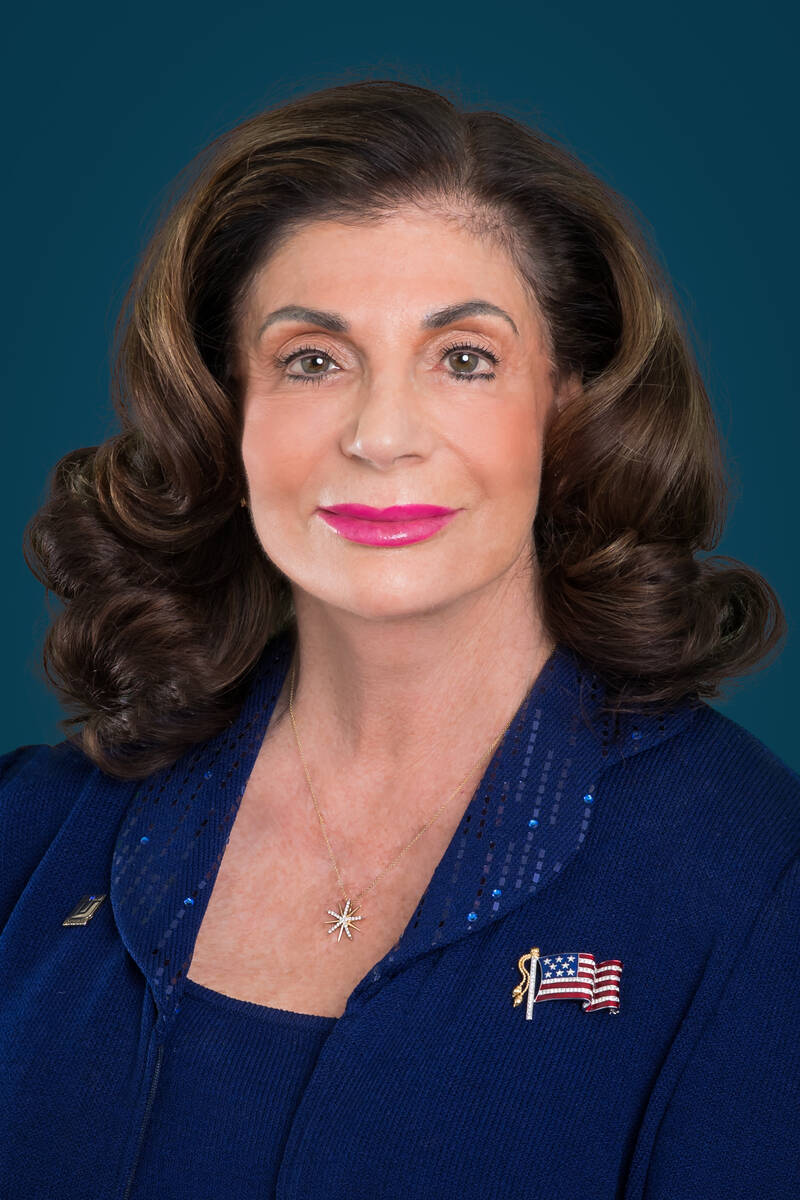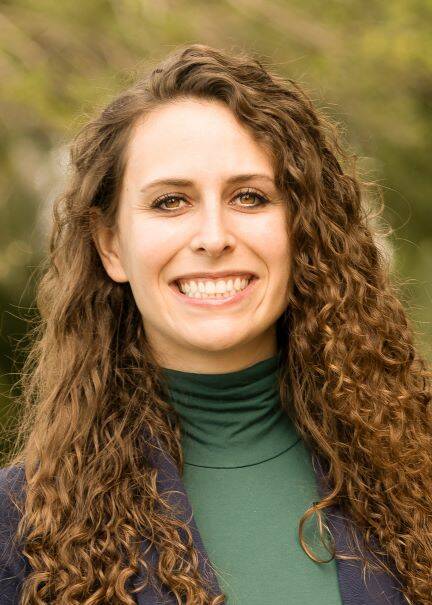 EDUCATION
• Tamzen K. Stringham, a range land and riparian ecologist at the University of Nevada, Reno, received the Sustained Lifetime Achievement Award from the International Society for Range Management at the society's annual meeting in Albuquerque, New Mexico. The Sustained Lifetime Achievement Award is presented by the Society to members for long-term contributions to the art and science of range management and to the Society for Range Management. Stringham, a researcher and professor in the University's College of Agriculture, biotechnology and natural resources, is the first female to be honored with this award.
The International Society for Range Management is the professional scientific society and conservation organization whose members study, conserve, manage and sustain the varied resources of the range lands, which include prairie, shrub lands, woodlands and savannahs that cover nearly half the land on earth.
"I am honored to be the first woman, in the 75-year history of the Society for Range Management, to receive the Sustained Lifetime Achievement Award," Stringham said. "I guess it takes perseverance and graciousness to crack the glass ceiling, but it has been worth it for every young woman following in my footsteps."
Since arriving at the University in 2008, Stringham has been doing world-class research, mentoring and educating graduate and undergraduate students, and doing extension work across the state. Her research has focused on state and transition ecology, watershed management, and fire ecology. Throughout her career, she has garnered over $8.5 million in research funding.
Stringham has been a member of the Society for Range Management for 29 years and has served on the Academic Program Assessment Committee, Watershed and Riparian Committee, Finance Committee, Nominations Committee and Awards Committee. She also served as the Chair of the Watershed and Riparian Committee. She has judged student oral presentations and poster presentations several times, and served as a reviewer for the Journal of Rangeland Ecology and Management.
Stringham also has been a strong proponent of range land management and ecology in her interactions with a number of allied organizations. These efforts complement the work she has done directly with the Society. Activities include providing journal and technical reviews for the Journal of Restoration Ecology, the Journal of Arid Environments, the USDA Agricultural Research Service, the USDA National Institute of Food and Agriculture and the University of Wyoming Agricultural Experiment Station. She also has provided training and science outcomes for the Nevada Cattlemen's Association and the Nevada Bureau of Land Management.
ENGINEERING
• Geotechnical & Environmental Services President Greg DeSart announced the addition of Art Greene to the GES family as the client relations manager. In this role, Greene will oversee most aspects of client communications,assisting with the interactions of existing clients while developing new rapports with future clients.
"Art comes to us with decades of experience in the communications industry and an existing knowledge of our company," said DeSart. "His unique talents will continue the company's efforts to be the leading engineering company in Nevada."
Greene is a longtime Nevadan and graduate of the University of Nevada, Las Vegas. He has served and continues to serve on many local nonprofits and is a member of several trade associations, including the National Association for Industrial and Office Parks (NAIOP), the Las Vegas Hospitality Association (LVHA) and the Serving Our Kids Foundation.
Celebrating 30 years of service, GES is a full-service, Nevada engineering firm focused on geotechnical, environmental, materials testing and construction inspections.
HOSPITALITY
• Celebrated hospitality leader Cliff Atkinson has been appointed president of Fontainebleau Las Vegas, a vertically integrated luxury hotel, gaming, entertainment and meeting destination conceived by Fontainebleau Development. Atkinson has already assumed leadership of Fontainebleau Las Vegas as it continues to build its in-house team, and he will continue to execute the strategy laid out by Fontainebleau Development as the resort is readied for its global debut on the Las Vegas Strip in the fourth quarter of 2023.
"When we set out to identify a visionary leader for our next-generation luxury resort, Cliff's knowledge and relevant hands-on approach and experience, coupled with the perspective gained from nearly 30 years in hospitality, made him the unequivocal choice for Fontainebleau Las Vegas," says Fontainebleau Development Chairman and Chief Executive Officer Jeffrey Soffer. "With Cliff guiding our team, we move forward with even greater confidence and trust in our vision for the future of the Fontainebleau brand and Las Vegas."
Atkinson comes to Fontainebleau Las Vegas having established himself as one of the Strip's most dynamic leaders. Most recently, he served as founder and chief executive officer of WE Advisory Group, providing direction on business development strategies, revenue management services, operations, turnarounds, and new building development. Prior to founding his consulting firm, Atkinson served as president and chief operating officer of Luxor on the Las Vegas Strip, where, among other accomplishments, he executed a robust engagement strategy to increase employee communication and satisfaction among the property's 3,300 team members.
"So much of Cliff's success is rooted in his ability to build human capital and company cultures through a combination of business acumen, empathy, confidence and natural charisma," adds President of Fontainebleau Development Brett Mufson. "Those genuine qualities and his achievements align perfectly with the Fontainebleau brand, our culture, and commitment to first-class service and memorable experiences for our guests."
Atkinson has also served as senior vice president of Hotel Strategy for MGM Resorts International, and in general manager roles for Mandarin Oriental Hotel Group in Las Vegas and San Francisco, as well as New York's Gramercy Park Hotel. In 2014, Atkinson was named Hotelier of the Year by the Nevada Hotel and Lodging Association.
Fontainebleau Las Vegas is a 67-story hotel, gaming, entertainment, and meeting destination scheduled to open fourth quarter of 2023. Created by Fontainebleau Development, which designs, builds, and operates premier hospitality, commercial, retail, and luxury properties, in partnership with Koch Real Estate Investments, Fontainebleau Las Vegas brings full circle the company's longtime vision of hosting its iconic brand on the Las Vegas Strip. Located at 2777 S. Las Vegas Blvd. adjacent to the Las Vegas Convention Center expansion, Fontainebleau Las Vegas will feature more than 3,700 uniquely designed hotel rooms, more than 550,000 square feet of convention space, and a world-class collection of restaurants and shops, pool experiences, vibrant nightlife options, and coveted spa and wellness offerings.
LAW
• Snell & Wilmer has hired Jeffrey J. Steffen as counsel in the corporate and securities group in the Las Vegas office.
"We are pleased to welcome Jeff to the Las Vegas office," said Mandy Shavinsky, one of the administrative partners of Snell & Wilmer's Las Vegas office. "He brings with him a wealth of knowledge and experience that will be a tremendous asset to our clients and the firm as a whole."
Steffen's practice is focused in corporate law, commercial real estate and construction law. He is often involved in multimillion-dollar real estate developments, significant corporate mergers and acquisitions, and finance transactions where he uses his experience to help his clients close large-scale commercial projects. Steffen frequently assists clients in negotiating and drafting various types of business contracts including stock/asset purchase and sale agreements, licensing agreements, employment and independent contractor agreements, nondisclosure agreements, non-circumvention agreements, option agreements, franchise purchase and sale agreements and settlement/release agreements. He also has experience in the drafting and negotiation of game development/intellectual property license agreements for land/based slot machines and online gaming.
Additionally, Steffen has experience with negotiation and preparation of mergers and acquisitions. He regularly advises clients with transactions that involve entity selection, formation and governance, including operating agreements, bylaws and corporate resolutions. Steffen also represents buyers and sellers in commercial real estate and development projects where he has experience negotiating and drafting purchase and sale agreements, loan documents and reviewing title and survey documents. Additionally, he helps his landlord and tenant clients negotiate and draft residential and commercial leases. In his construction law practice, Steffen assists clients with negotiating and drafting contracts on behalf of owners, developers, contractors and subcontractors.
Steffen received his J.D. from The John Marshall Law School in Chicago, Illinois, and his B.A. from Northern Illinois University. Prior to joining Snell & Wilmer, he was a partner at Lewis Roca Rothgerber Christie LLP and vice president and general counsel at InCorp Services Inc.
Founded in 1938, Snell & Wilmer is a full-service business law firm with more than 450 attorneys practicing in 16 locations throughout the United States and in Mexico, including Las Vegas and Reno; Phoenix and Tucson, Arizona; Los Angeles, Orange County and San Diego, California; Denver, Colorado; Washington, D.C.; Boise, Idaho; Albuquerque, New Mexico; Portland, Oregon; Dallas, Texas; Salt Lake City, Utah; Seattle, Washington; and Los Cabos, Mexico.
NONPROFIT
• Nevada Donor Network announced Jan Jones Blackhurst has been appointed Nevada Donor Network Foundation board chair and Shelley Berkley has been appointed vice chair. Jones Blackhurst is the former mayor of city of Las Vegas, a member of the Caesars Entertainment board of directors and sits on NDN's governing board. Berkley is a former congresswoman and serves as the CEO and senior provost for Touro's Western Division, the administrative and academic head of the Nevada and Northern California campuses of Touro University.
Both Jones Blackhurst and Berkley joined NDNF in 2020, serving as founding board members. Their backgrounds and combined decades of leadership experience will help the NDN's mission to maximize the gift of life and health through organ and tissue donation.
Jones Blackhurst brings over 20 years of executive experience from Caesars Entertainment Corp., serving as the executive vice president of public policy and corporate responsibility since 1999 and also has served as chair of the Caesars Foundation. In addition to serving as board chair for NDNF, Jones Blackhurst serves on the U.S. Chamber of Commerce board of directors and the Women's Leadership board at the John F. Kennedy School of Government at Harvard University. She is also chairwoman of the Nevada Resort Association and Las Vegas Stadium Authority.
Prior to joining Touro in 2014, Berkley served the state of Nevada in the U.S. House of Representatives from 1998 to 2013. In addition to serving as board vice chair for NDNF, Berkley is serving on numerous local and national boards, including: The Anti-Defamation League, National Osteoporosis Foundation, Las Vegas Global Economic Alliance and The American Lung Association. Berkley was appointed and twice elected to the Nevada State Board of Regents, serving from 1990 to 1998. Prior to this, Berkley was an attorney for the Nevada State Commerce Department, in-house counsel for Southwest Gas Corp., and vice president for Government and Legal Affairs for the Sands Hotel in Las Vegas.
Nevada Donor Network Foundation is a federally designated 501(c)(3) nonprofit organization with the goal of developing a full-scale transplant institute to expand organ transplant capabilities in Nevada. Founded in 2019, Nevada Donor Network Foundation was born from a dream to end the wait for hundreds of Nevadans and thousands of Americans on the national organ transplant list by expanding Nevada's current kidney transplant program and creating a new liver transplant program. Through Nevada Donor Network Foundation's $35 million capital campaign to end the wait, Nevada residents will no longer have to seek life-saving care in surrounding states; they will have the ability to be evaluated locally, transplanted locally and cared for locally. Nevada Donor Network Foundation works alongside Nevada Donor Network, whose statewide efforts encourage Nevadans to register as organ, eye and tissue donors.
REAL ESTATE
• McCarthy Building Cos. Inc., one of the nation's oldest and largest privately held construction firms, has promoted Miranda Ruff to project manager in its Las Vegas office. Ruff brings an impressive amount of experience and a lifelong love of learning and sharing construction industry insight to her new role.
Ruff was born and raised in Walla Walla, Washington. Her dad was a mechanical engineer. She said she knew in the seventh grade that she was going to pursue something industry-related. She attended Arizona State University, majoring in civil engineering. Through coursework and five internships with a variety of well-respected and high-profile firms, she soon discovered that she wanted to move away from design and into the building side of the business, so she changed her major to construction engineering. She moved to Las Vegas after school to work with McCarthy on the Palms hotel-casino renovation project.