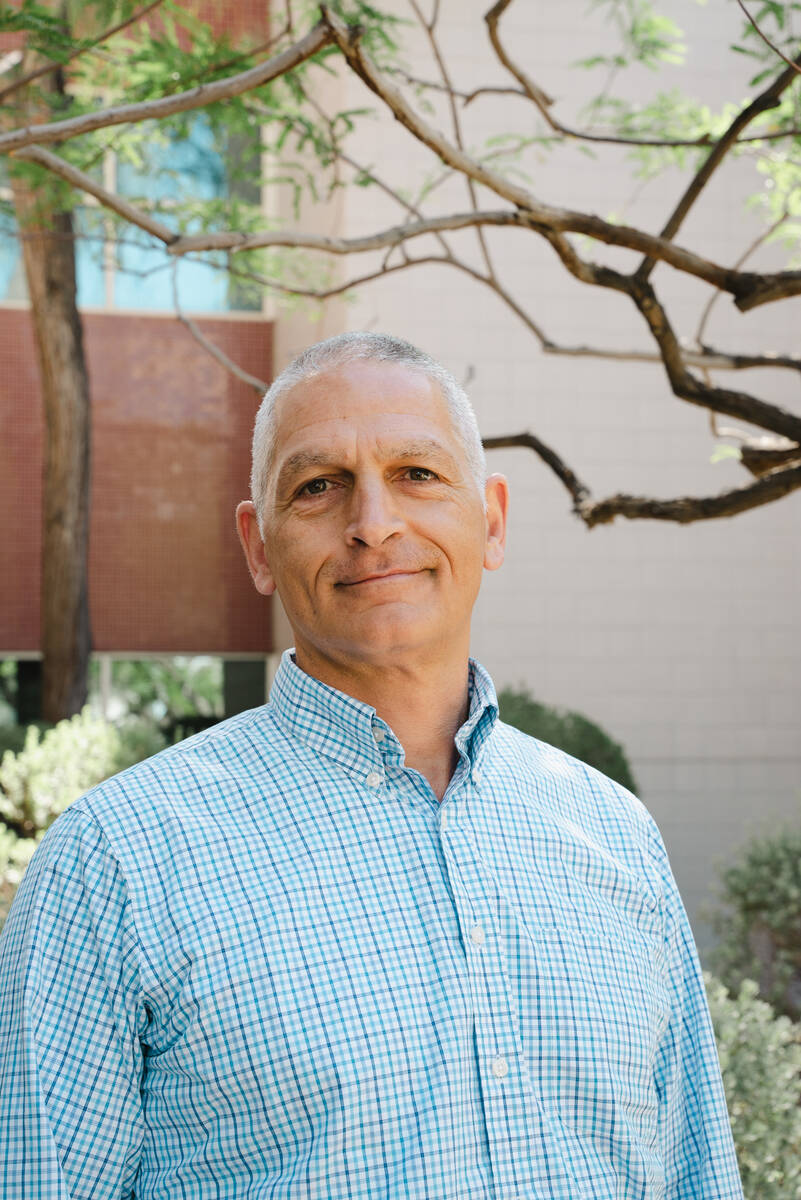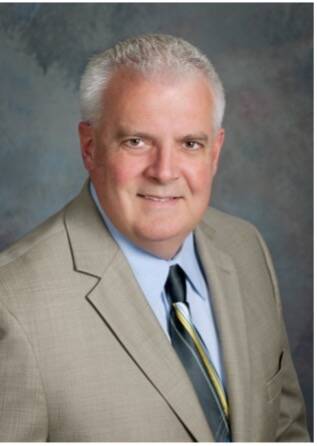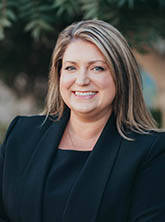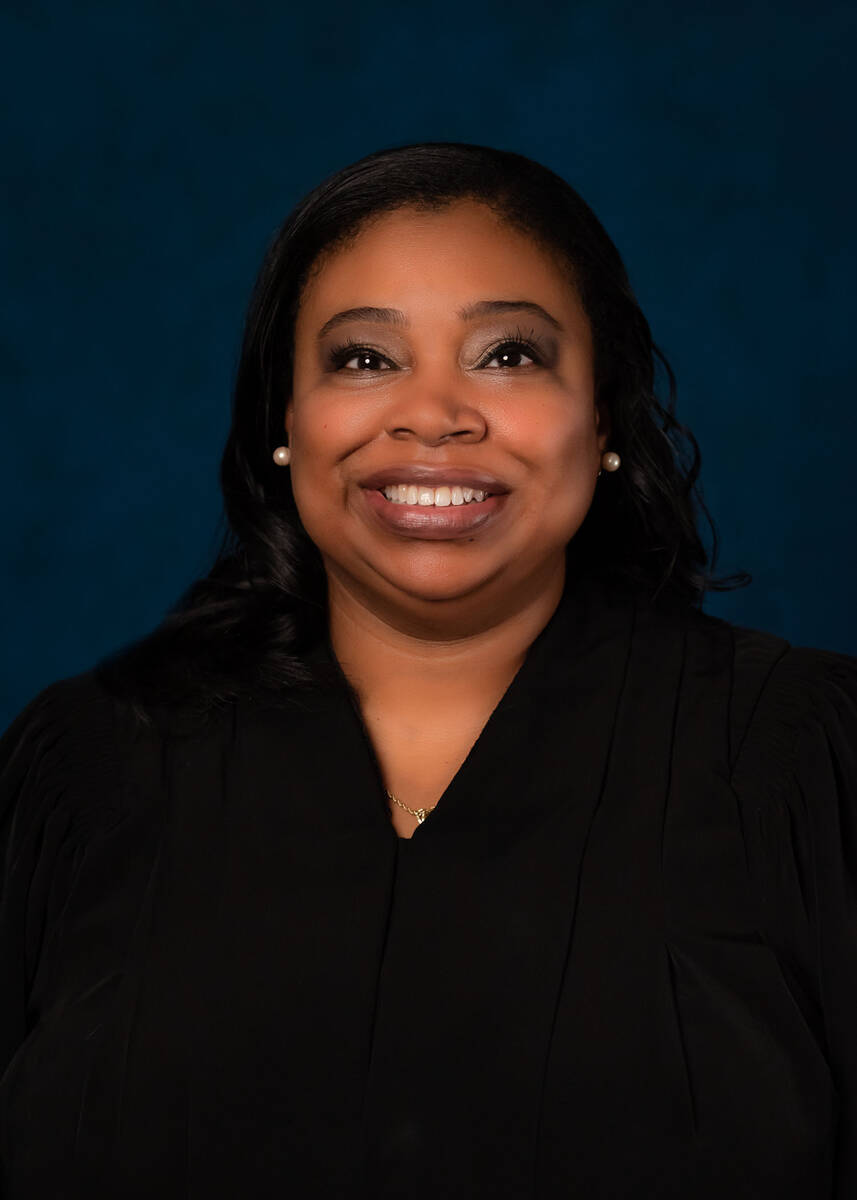 EDUCATION
• The Desert Research Institute announced the appointment of Vic Etyemezian, Ph.D., as the institution's vice president for research, effective July 1. Etyemezian has served in an interim capacity since September of 2019.
"During Vic's time as interim vice president for research, he has shown the commitment and vision to lead DRI's current and future research opportunities," said DRI President Kumud Acharya, Ph.D. "I am confident in Vic's abilities, and I look forward to his continued contributions to the advancement of DRI's research portfolio."
Before being named interim vice president for research, Etyemezian was a senior faculty member in DRI's Division of atmospheric sciences. He spent more than two decades working in dust emissions, air dispersion modeling and data analysis. He has numerous peer-reviewed publications, a record of successfully pursuing intellectual property based on DRI research and is well-known and regarded within the dust research community. He holds a Ph.D. from Carnegie Mellon University, master's degree from Johns Hopkins University and a Bachelor of Science from the California Institute of Technology.
The Desert Research Institute is a recognized world leader in basic and applied environmental research. DRI faculty, students who work alongside them, and staff have developed scientific knowledge and innovative technologies in research projects around the globe. Since 1959, DRI's research has advanced scientific knowledge on topics ranging from humans' impact on the environment to the environment's impact on humans. DRI's impactful science and inspiring solutions support Nevada's diverse economy, provide science-based educational opportunities and inform policymakers, business leaders and community members. With campuses in Las Vegas and Reno, DRI serves as the nonprofit research arm of the Nevada System of Higher Education.
FINANCE
• The Nevada Bankers Association announced its new 23 board of directors at its annual meeting last month.
Ken Mundt, senior vice president of commercial and industrial lending manager at Bank of Nevada, was installed as chairman. He accepted the gavel from Craig Kirkland, senior vice president of retail banking at Nevada State Bank, who served as 2021-2022 chairman of NBA's board.
Mundt, who has more than 26 years of experience in the Nevada banking industry, joined Bank of Nevada as vice president and senior loan officer in 2015. While serving in the military, Mundt rose in the ranks from private to lieutenant colonel and deployed to Afghanistan from 2006-2007. He has been an active member of NBA and its board.
In addition to Mundt, 2022-2023 NBA officers include:
— BJ North: NBA chair-elect, Plumas Bank
— Joyce Smith: NBA vice chair, Bank of Nevada
— H. Scott Johnson: NBA treasurer, Valley Bank of Nevada
— David Navarro: NBA secretary, Enterprise Bank & Trust
In addition to the executive officers, NBA directors are:
— Brian Cook, Charles Schwab Trust Co.
— Ivan Ferraz, Wells Fargo Bank
— Spencer Hafen, Nevada Bank & Trust
— Al Welch, Bank of America
The board oversees the association's strategic direction, legislative advocacy efforts, professional development offerings and member services.
• Nevada State Bank recently hired Laurel Lukesh to work in its commercial real estate division as senior vice president/commercial real estate relationship manager. She brings24 years of banking experience and 18 years in commercial real estate to her role.
"Laurel has a wealth of knowledge about commercial real estate lending and the industry. She also brings previous experience from other banking divisions, giving her a well-rounded perspective on clients' needs and options, which can be especially helpful in the commercial real estate world," said Mike Lane, executive vice president and director of commercial real estate at Nevada State Bank.
Lukesh is a member of NAIOP, CREW Las Vegas, and CCIM, and serves on the CREW Las Vegas finance committee. She holds a BS in business management from Marylhurst University and attended Pacific Coast Banking School at the University of Washington. Lukesh is a graduate of the Oregon Bankers Association Executive Development Program.
GOVERNMENT
• The city of Henderson announced the appointment of Alicia Albritton as Henderson Municipal Court Judge, Department One. Judge Albritton began her Henderson judgeship on Aug. 15.
In this role, Judge Albritton will preside over criminal misdemeanor cases within Henderson's Municipal Court, which for the first time ever, includes jury trials for domestic battery charges.
"Judge Albritton's extensive prosecution and jury trial experience will be a tremendous asset to Henderson Municipal Court's ability to conduct jury trials, which are now required for domestic battery cases," said Henderson Mayor Debra March. "She is recognized as a tough but fair jurist, and I'm confident she will serve the Henderson community well."
A Henderson resident for 27 years, Judge Albritton served 16 years in the Clark County District Attorney's Office as chief deputy district attorney and deputy district attorney.
Working nearly two decades as a Clark County prosecutor, Judge Albritton has handled thousands of cases, to include murders, gun crimes, sexual assaults and hundreds of battery domestic violence and driving under the influence cases. Judge Albritton also has tried over 30 cases before a jury and earned a favorable reputation among her peers.
HEALTH CARE
• Southwest Medical has added new providers:
— Zhiqi (Yuki) Chen, DPM, joins Southwest Medical's Oakey Healthcare Center location (4750 W. Oakey Blvd.) and specializes in podiatry.
— Maria Roma Paula Delarrazabal, APRN, joins Southwest Medical's Rancho Urgent Care location (888 S. Rancho DrIVE) and specializes in urgent care.
— Alexandra Acosta Owens, MD, joins Southwest Medical's Nellis Healthcare Center location (420-560 N. Nellis Blvd.) and specializes in adult medicine.
— Brock Cardon, MD, joins Southwest Medical's Rancho Urgent Care location (888 S. Rancho Drive) and specializes in urgent care.
— Sylvie Gaba, APRN, joins Southwest Medical's Del Webb Healthcare Center location (8526 Del Webb Blvd.) and specializes in neighborhood care.
— Genica Gelson, APRN, joins Southwest Medical's Tenaya Healthcare Center location (2716 N. Tenaya Way) and specializes in adult medicine.
— Shirley Hoang, APRN, joins Southwest Medical's Eastern Healthcare Center location (4475 S. Eastern Ave.) and specializes in adult medicine.
• Optum Care Lung and Allergy Care has added a physician to help meet the growing need for health services in the Las Vegas community:
— Mona Liu, MD, joins Optum Care Lung and Allergy Care (4750 W. Oakey Blvd.) and specializes in allergy.
NONPROFIT
• The Neon Museum has hired Melanie Ainsworth as controller to oversee its financial operations.
"The Neon Museum welcomes Melanie, and will greatly benefit from her vast financial experience in the private and nonprofit sectors of the entertainment industry," said Aaron Berger, executive director of The Neon Museum. "In addition, I am proud of the museum's commitment to appointing and promoting women and minorities to senior staff positions. The museum's current leadership team includes women, members of the LBGT+, Hispanic and Asian American and Pacific Islander communities."
Ainsworth has led finance teams in the public and nonprofit sectors including for the Nashville Predators, Bridgestone Arena and the Tennessee Performing Arts Center. Most recently, she served as controller at Big Machine Label Group, where she worked on the Taylor Swift master catalog sale and helped launch the Nash Icons record label imprint, which provided a music distribution platform for some of country music's most iconic artists (including Reba, Hank Williams Jr., and Ronnie Dunn). Earlier this year, while serving as controller for Big Machine Label Group, she was named one of Music Row magazine's "Next Big Thing." She also was part of the core team of staff who implemented Tessitura, the same ticketing service the museum uses, at the Tennessee Performing Arts Center.
At The Neon Museum, controller is a senior-level staff member who serves as the head of accounting and is responsible for operation, oversight and review of accounting, finance, risk management and payroll functions for nonprofit organization with approximately 50 staff members and a $5 million annual operating budget. Position responsibilities include the establishment, documentation and compliance of proper financial and other internal controls; preparation and presentation of monthly financial reporting; management of assigned staff; leadership in organizational budgeting and planning; benefits administration; and payroll oversight, processing and analysis.
REAL ESTATE
• Coldwell Banker Premier Realty, a prominent Las Vegas area real estate company with three offices and 300 agents, has promoted Allison Wax to vice president of client services. While Wax has worked with Premier for four years, she was previously with another local broker for 14 years and worked in a variety of relocation and real estate industry related roles. In her new role, she leads the company's initiatives to enhance both national and local sources of business such as corporate relocation, referrals and affinity programs.
"We are excited to promote Allison to vice president of our client services division," said Molly Hamrick, president and chief operating officer of Coldwell Banker Premier Realty. "Allison is going to take the division to the next level with her keen attention to detail and creative approach to business development. She will no doubt continue our tradition of award-winning performance."
Wax's most recent role at Premier was the director of business development and client relations, where she worked closely with local and national corporations and organizations to assist with their relocation and real estate needs.
Originally from Simi Valley, California, Wax has been a resident of Las Vegas over 27 years. She is a member of and works with many outside groups, such as the Vegas Chamber of Commerce, LVGEA, Nevada Development Authority and Las Vegas HEALS. She serves on the Women's Council of Realtors Las Vegas Board since 2019 and is the 2022 president-elect. She is a member of Relocation Director's Council.
• Corcoran Global Living announced the appointment of Christal Park Keegan, Esq., as corporate in-house counsel for its Nevada offices. She served previously with the Nevada Realtors where she transformed its Legal Information Line and provided related services, including legal articles and videos, for its more than 20,000 members. Keegan continues her own legal practice, Keegan Law, where her firm provided the most recent update to the Nevada Real Estate Division's Law and Reference Guide (Fifth Edition).
Keegan has practiced law in Nevada since 2012, specializing in the areas of real estate, estate planning and corporate and commercial law. She is licensed as an attorney in Hawai'i and holds a Nevada real estate salesperson license. Keegan has been in or around real estate her whole life; she grew up with parents and relatives actively practicing real estate in Hawai'i.
Keegan graduated from Maryknoll high school in Hawai'i, earned a degree in economics from San Diego State University and Juris Doctor from Vermont Law School, South Royalton. She has served as an attorney for the National Judicial College in Reno and the Chapman Law Firm in Northern Nevada. In Hawai'i, before relocating to Reno, she worked for an insurance defense law firm and the University of Hawai'i Manoa Athletics Department, compliance.
"We are thrilled to bring Christal on board," commented Michael Mahon, Corcoran Global Living CEO. "Her credentials, background, experience and expertise are impeccable, and she is highly regarded across the state."
As corporate counsel, Keegan will provide relevant advice on the whole spectrum of legal matters as they apply to Nevada real estate and the many facets of the transaction process. In addition, she will manage legal risks and ensure compliance with Nevada laws and regulations.
Outside of her law practice, Keegan is a competitive runner and enjoys cooking and spending time with her family.