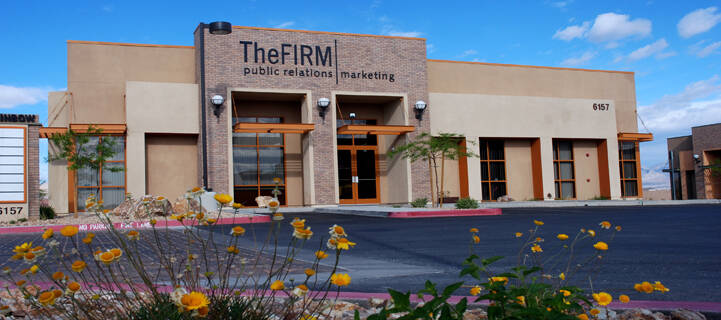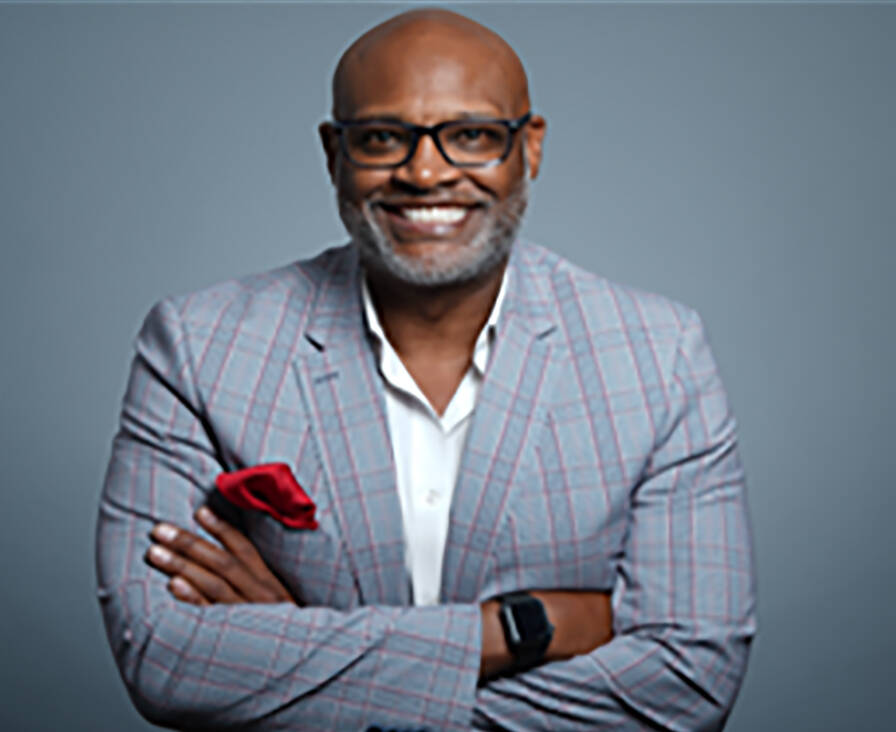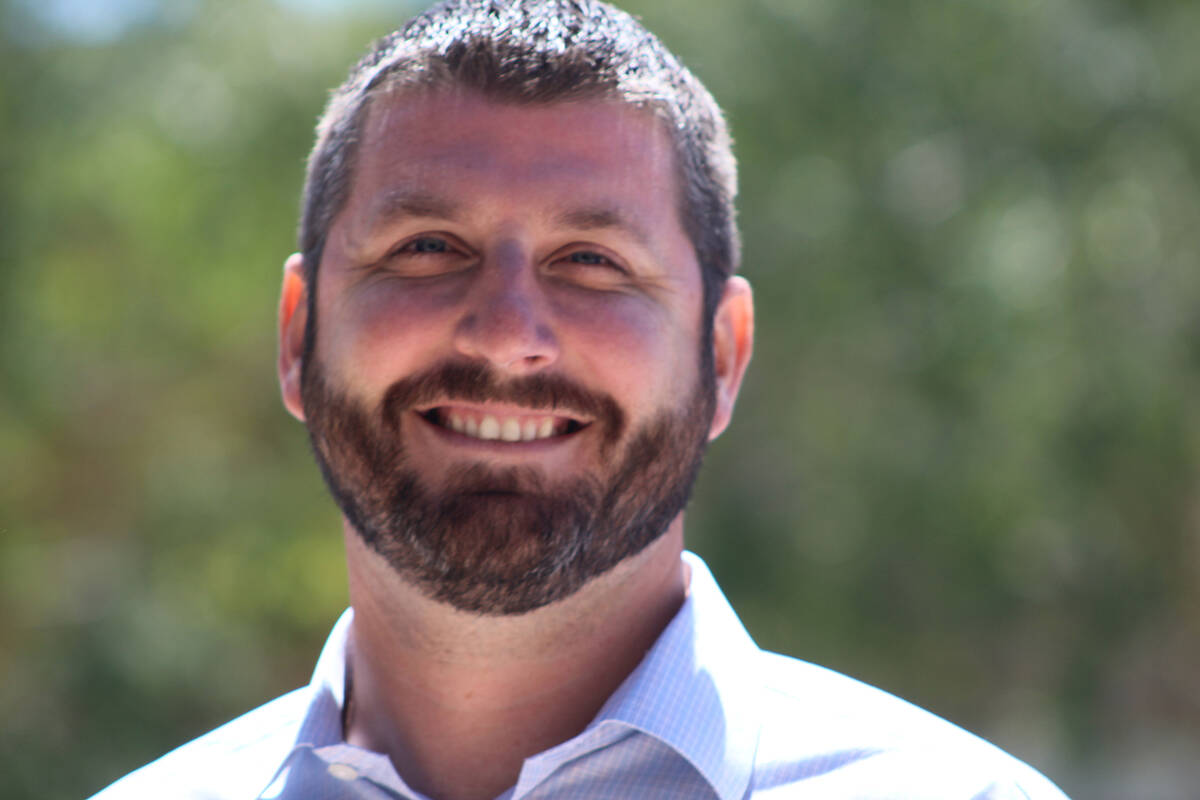 HEALTH CARE
• Urology Specialists of Nevada has added a new health care provider to help meet the growing need for urologic services in the Las Vegas community:
— Elizabeth Anne Smedley, APRN, joins Urology Specialists of Nevada and works at their 2010 Wellness Way location.
• Southwest Medical has added a new provider. Neda Azizian, MD, joins Southwest Medical's Nellis Healthcare Center location (420-560 N. Nellis Blvd.) and specializes in adult medicine.
MARKETING
• The Firm Public Relations & Marketing was recently honored with three 2022 MarCom Awards, an international awards program that recognizes excellence in marketing and communication.
The Firm earned a MarCom Platinum Award (top honor) for a publicity campaign on behalf of Comprehensive Cancer Centers of Nevada (Comprehensive) that captured the continued work to generate buzz surrounding Comprehensive's community partnership, Kay's Power Play, with Vegas Golden Knights star defensemen Shea Theodore.
Entering 2022, Comprehensive and The Firm strategized a way to keep the program and related event "fresh." The resulting press-facing engagement kept the momentum going with Theodore getting the opportunity to meet with Comprehensive patients.
The team also received a MarCom Gold Award for a publicity campaign on behalf of the Nevada Health and Bioscience Corp. that covered the much-anticipated Kirk Kerkorian Medical Education Building grand opening celebration that was two years in the making.
The Firm managed communication between multiple entities including the Kirk Kerkorian School of Medicine and government officials to ensure that messaging during media outreach was aligned. Ultimately securing media coverage for the event that maintained NHBC's role in the project as a focal point.
A media placement on behalf of The PENTA Building Group that aimed to bring attention to PENTA's role in the unique remodeling project of the Caesars Palace grand entrance also earned The Firm an Honorable Mention Award.
Since its inception in 2004, the MarCom Awards has evolved into one of the largest, most-respected creative competitions in the world and The Firm was recognized among the nearly 6,500 print and digital entries up for consideration this year.
NONPROFIT
• Chris Shelton has joined the LGBTQ Center of Southern Nevada as its new director of development. He joins during an ambitious phase for The Center as it expands programmatic work to serve a younger demographic identifying as queer and positioning the Cooper Community Health Center to fill a growing need for a full range of medical care and support in downtown Las Vegas.
Shelton recently served as the director of operations and fundraising at Booker T. Washington Community Service Center, one of the largest black-led organizations in the San Francisco Bay Area. In this role, Shelton led the organization's fund development program and successfully secured public and private funding through The Warriors Foundation, Kaiser Permanente, the city and county of San Francisco Department of Children, Youth and Families and various individual donors. Before working at Booker T. Washington Community Service Center, Shelton worked for FRH Consulting, a nonprofit that provides wraparound community services. Shelton has 26 years of experience in the pharmaceutical industry, working for several prominent companies, including Novartis, Eli Lilly and Co. and Johnson & Johnson. This experience helped hone Chris's relationship-building, storytelling and communication skills.
Shelton has a B.A. from Ball State University, where he was a four-year letterman for the men's basketball team. He received his M.A. from the University of Tulsa while serving as a graduate assistant men's basketball coach.
Shelton was born in Terre Haute, Indiana, and after attending graduate school moved to Portland, Oregon, to work as the assistant men's basketball coach at the University of Portland. After 10 years in the Pacific Northwest and 20 years in the San Francisco Bay Area, he has relocated to Las Vegas with his wife to be closer to family and friends. Shelton has three daughters and two grandchildren and enjoys spending his leisure time traveling, watching sports and visiting the Napa wine valley.
• The Henderson Chamber of Commerce welcomed Will Yepez as the government affairs supervisor. In this role, Yepez will advocate for business growth opportunities throughout the community, meeting with candidates on specific business matters, and monitoring legislation with impact on the community of Henderson.
"We could not be more happy to have Will join our organization as we continue to champion policies that foster economic growth and opportunities in Southern Nevada", said Scott Muelrath, president of Henderson Chamber of Commerce, "Will comes to our organization with a track record of success and as we approach the upcoming Legislative session, it's imperative to have a political strategist on our team who will advocate for businesses of all sizes to thrive in our community."
Will previously served as a legislative correspondent for the U.S. Senate, an associate for Targeted Victory, and most recently, government affairs manager for the National Taxpayers Union. He earned his bachelor's degree in political science from University of Nevada, Reno.
TRANSPORTATION
• Shelby American, a wholly owned subsidiary of Carroll Shelby International Inc., has announced that industry veteran Kash Singh has joined the company's successful management team as sales and marketing manager. Singh was most recently with Ford Motor Co., where he last served as Global Ford Performance Enthusiast marketing manager and in other key roles since 2004. Singh is based at the Shelby American headquarters in Las Vegas.
"Over the past 60 years, Shelby American has continually added top talent to the team," said Gary Patterson, president of Shelby American. "Our tremendous success this year led us to enhance our production and distribution teams to keep pace with demand for world-class Shelby cars and trucks. Moving into 2023, we're working closely with Ford Motor Co. to expand U.S. and international operations with our current lineup and planned new vehicles. We believe Kash Singh's experience will be of tremendous value as we develop those programs."
In his new role, Singh will lead Shelby American's sales efforts and help implement strategic objectives for the company. Singh will be part of the product development team, working closely with the Shelby American research and development department and Ford Motor Co. to create new vehicles for worldwide distribution. He will support dealers and provide input on marketing programs.
A serious automobile enthusiast, Singh developed extensive aftermarket parts, service and accessory culture knowledge through his time in the corporate OEM environment and retail sales. He has extensive expertise in business strategy, marketing, sales and product development.
In addition to working at Ford Motor Co, Singh is a lifelong performance enthusiast. He, like the rest of the executive team, enjoys high-performance motoring and actively participates in various motorsports events. Singh has built, tested and raced a Ford Mustang at Pikes Peak for the past 11 years and owns several records at the International Hill Climb.
REAL ESTATE
• The PENTA Building Group, a nationally recognized commercial contractor, announced the promotion of Chris Brooks to vice president of preconstruction. As one of the owners of PENTA, Brooks has been affiliated with the company for two decades.
In his new role, he will oversee all aspects of preconstruction, from developing estimates to coordinating with owners, design consultants and trade partners.
A major part of preconstruction efforts, Brooks will review conceptual packages and evaluate how they relate to the overall budget in order to effectively progress projects to the construction phase. In addition, he will have oversight of PENTA's marketing and virtual design and construction teams.
PENTA is headquartered in Las Vegas and also operates out of Los Angeles and Phoenix specializing in projects in the hospitality, health care and higher education sectors.