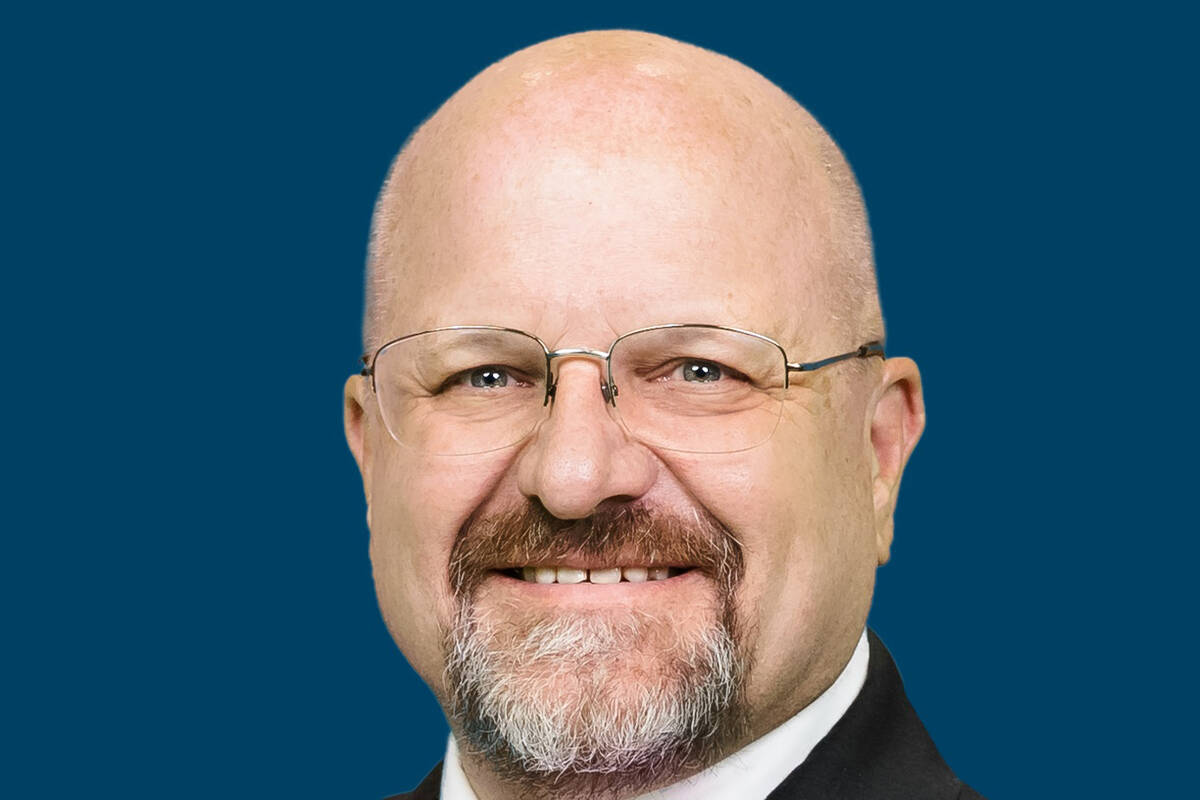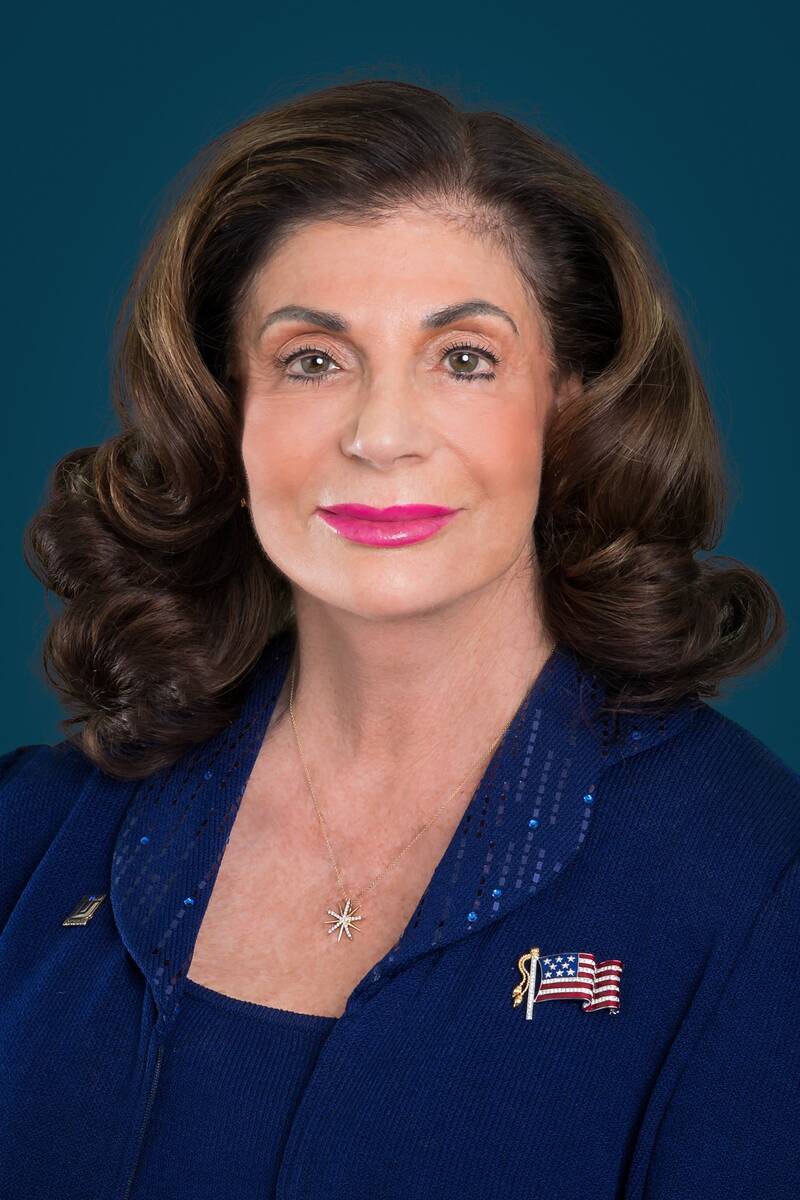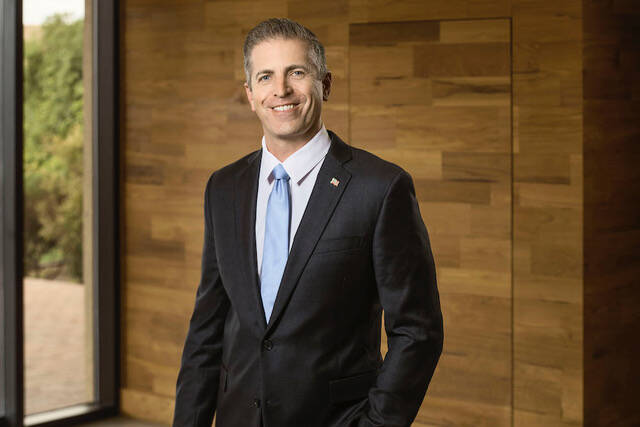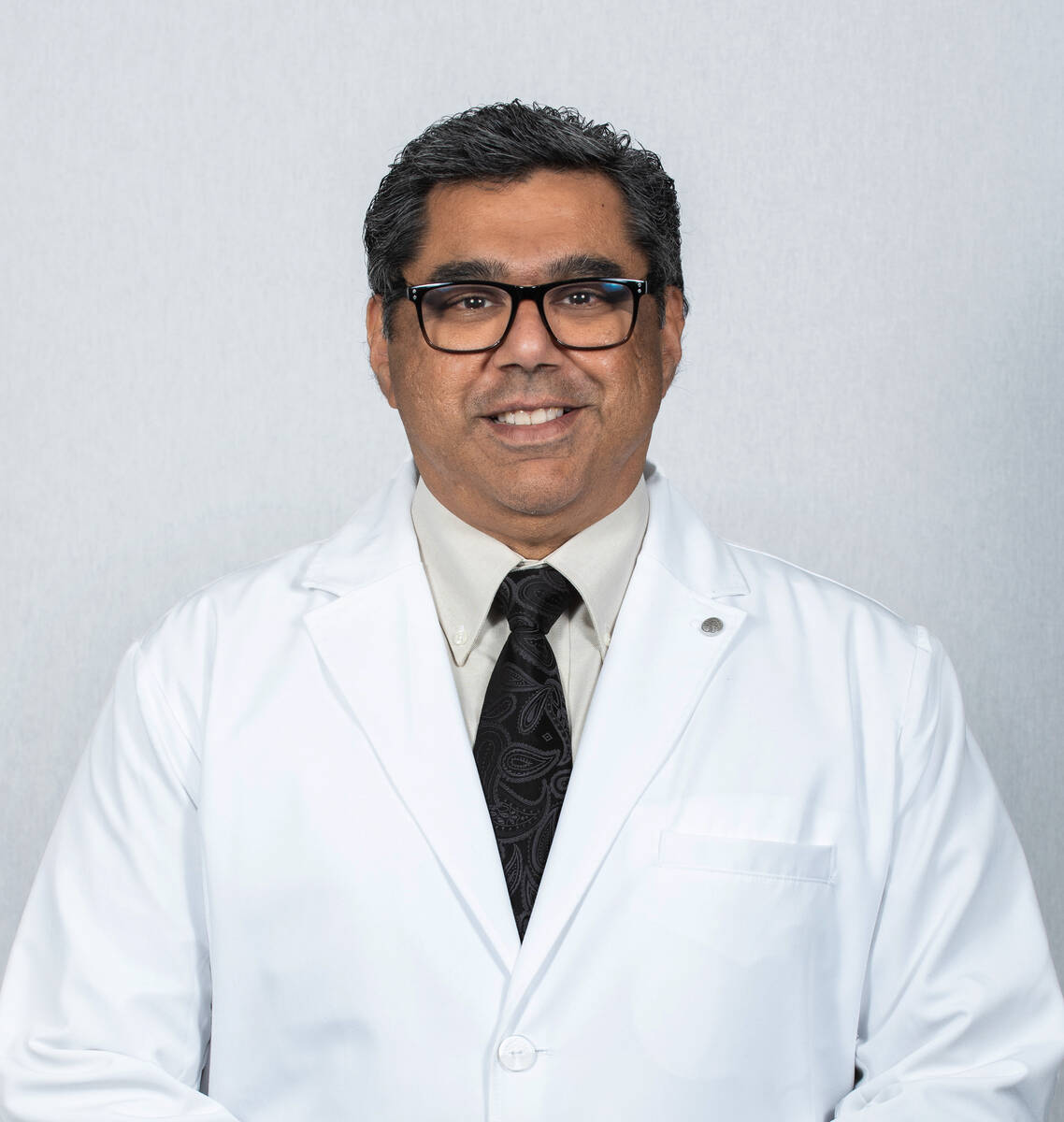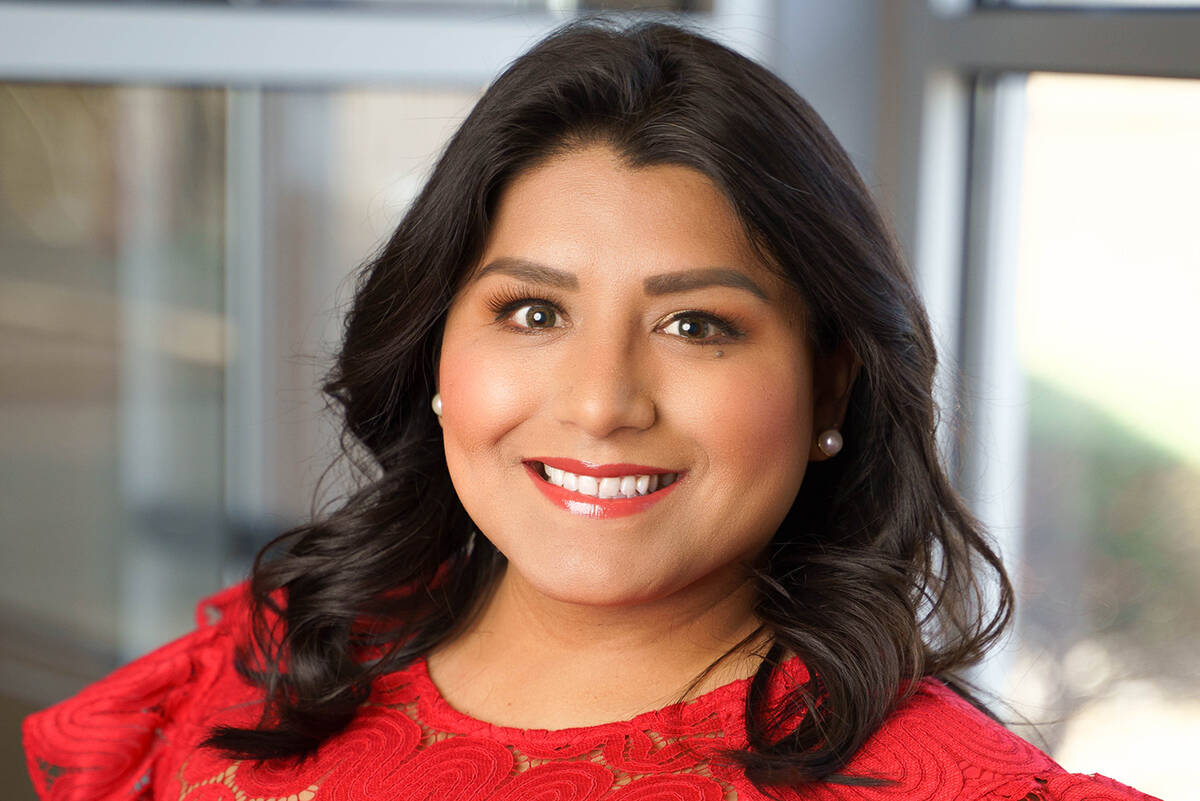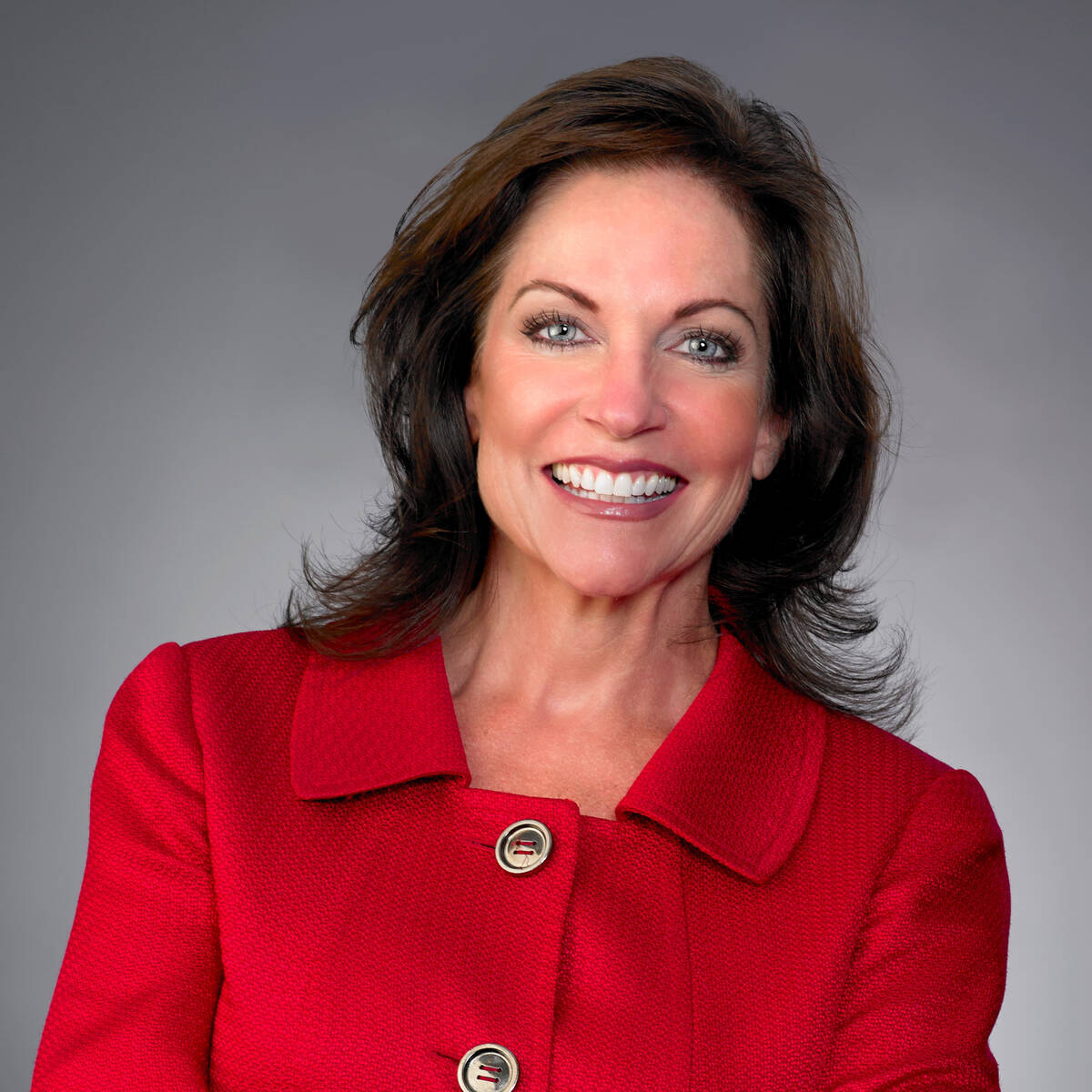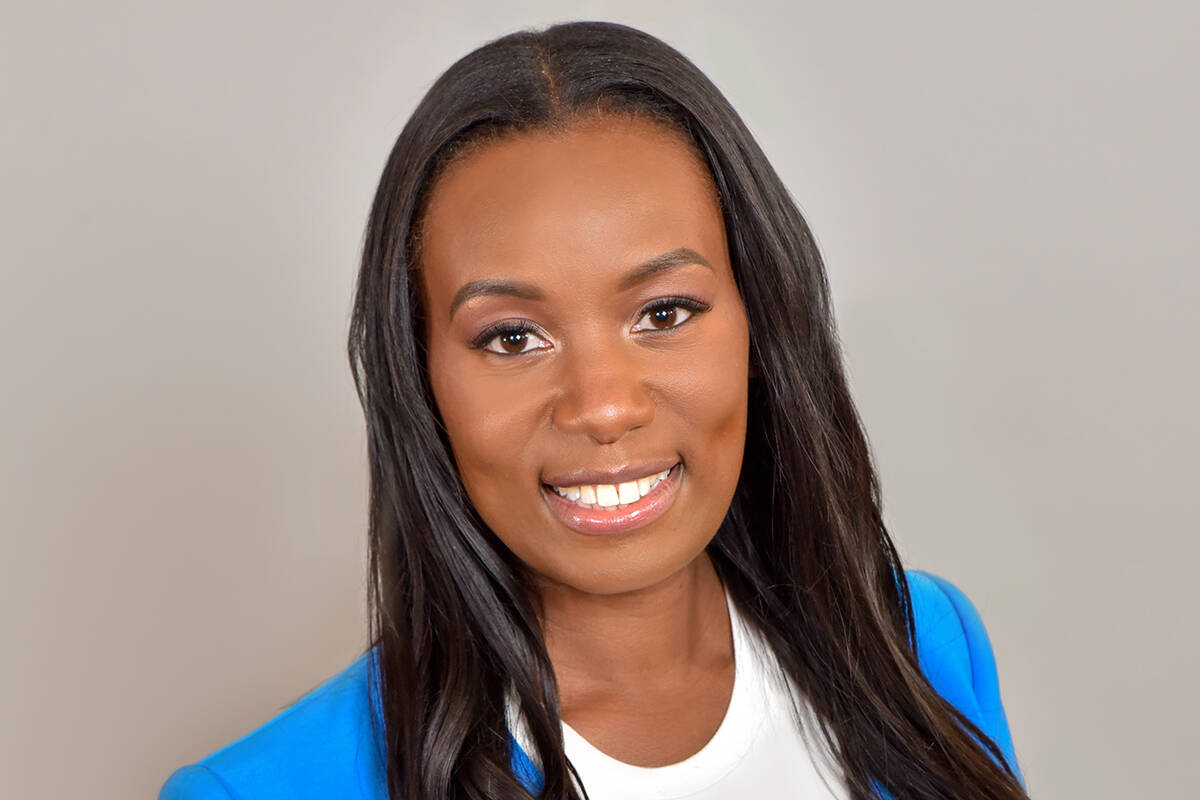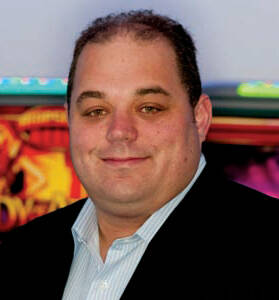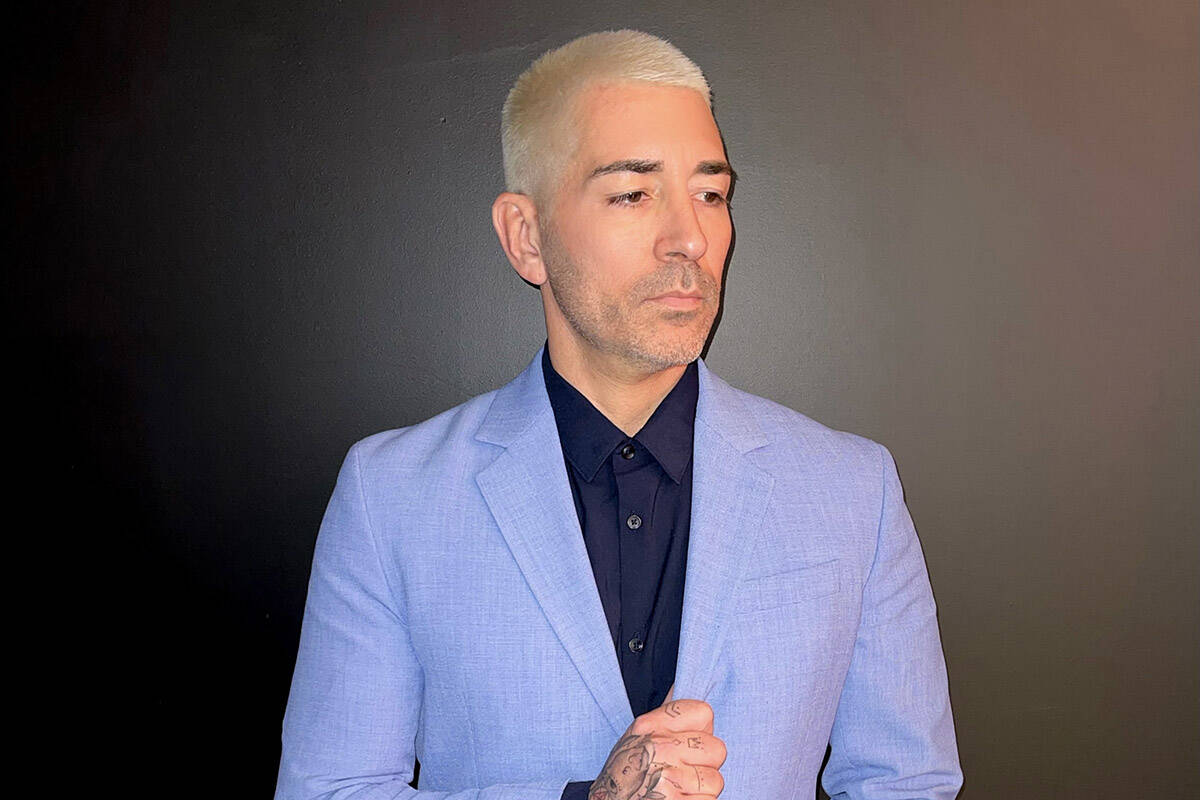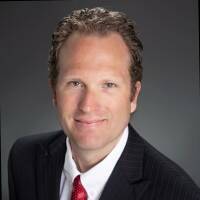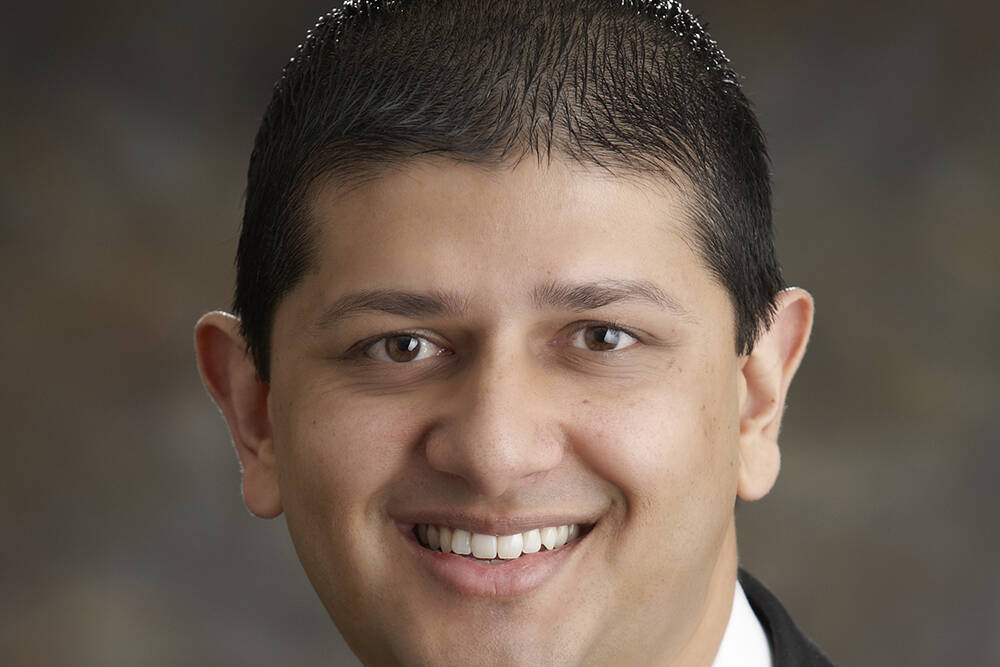 EDUCATION
• Touro University Nevada announced the appointment of Dr. Andrew Priest to campus president and provost. Shelley Berkley, who has served as the CEO and senior provost for Touro since 2014, remains with the university in a new role.
As campus president and provost, Priest will serve at the helm of the medical school, which has more than 1,500 students enrolled in a variety of programs including osteopathic medicine, physician assistant studies, education, nursing, occupational therapy, physical therapy and medical health sciences.
Most recently, Priest served as Touro's provost and chief academic officer and was responsible for Touro's academic programs and ensuring all academic affairs followed federal, regional, state and local statutes; accreditation principles and requirements; board policies; and other higher education practices. He joined Touro in 2012 as the dean of the College of Health and Human Services before being named interim provost and chief academic officer in 2020. Priest assumed the official role of provost and chief academic officer one year later. Prior to joining Touro, he held various faculty positions across the United States, including chair of the physical therapy department at Clarke University in Dubuque, Iowa, and faculty member at Texas Tech University's Health Sciences Center. Priest was a physical therapist in the U.S. Army before beginning his career in higher education.
A resident of Las Vegas for nearly 60 years, Berkley has been promoted to senior vice president of the entire Touro system. Berkley served as CEO and senior provost of touro's Western Division for nearly a decade and makes the transition with a long list of career accomplishments. During Berkley's tenure as CEO and senior provost, Touro expanded its medical school and physician assistant studies class sizes, making both the largest programs of their kind in the state of Nevada. She also secured millions of dollars in gifts and grants to enhance Touro's programs, scholarships and educational opportunities, including mobile health care outreach that has allowed Touro students to provide free health care services to thousands of Southern Nevada's most vulnerable community members.
Along with Priest, Berkley was instrumental in helping guide the university through the unprecedented times of COVID-19, which forced the campus to transition to virtual learning in the spring of 2020. Despite the challenges brought on by the pandemic, Berkley, Priest and their colleagues worked together to create a plan that ensured students could still complete their curriculum in time for graduation. Her leadership was crucial in ensuring Touro's students and faculty served on the frontlines against COVID-19, beginning with testing and treating the valley's homeless population at Cashman Center in the earliest days of the pandemic. She also worked to ensure that Touro continued to do its part by implementing testing and vaccination initiatives to keep Southern Nevadans and visitors safe and healthy.
FINANCE
• Bank of Nevada hired Michael Pizzi as managing director of commercial banking. Pizzi has served customers in the banking industry for more than 25 years, earning accolades for loan production, portfolio growth and customer service. Most recently, he led a team of bankers in 11 cities along the West Coast focused on assisting medium-sized companies.
At Bank of Nevada, Pizzi leads a team of 17 bankers focused on providing superior service and customized loan solutions that help business owners acquire real estate, equipment and other assets, or obtain lines of credit.
Pizzi has earned numerous promotions and served in several capacities since beginning his career as a bank teller. His titles and responsibilities have included branch manager, private banking manager, business banking officer, relationship manager and emerging business division leader.
Pizzi attended the University of Nevada, Las Vegas, graduating cum laude with a bachelor's degree in business and marketing.
He served three terms as a board member of Junior Achievement of Southern Nevada and continues to support the organization as a committee member. Pizzi also is a volunteer coach for his children's sports teams.
HEALTH CARE
• CenterWell Senior Primary Care has announced the addition of Dr. Khozema Rajkotwala to its center located at 2601 N Tenaya Way. Board-certified in internal medicine, Rajkotwala, who goes by "Dr. Raj," has been a practicing physician for 25 years treating patients living with conditions such as diabetes, hypertension, COPD, asthma, cardiac conditions, coronary artery disease and depression. He is also trilingual, speaking fluent English, Hindi and Gujarati.
Prior to joining CenterWell, Dr. Raj spent almost 20 years running his private internal medicine practice in Ohio where he administered acute and chronic care to over 3,500 patients. Afterwards, he was an internist at Anthem Hills Medical Center in Las Vegas.
• Southwest Medical has added three new providers to help meet the growing need for health services in the Las Vegas community.
— Alexander Abesamis, APRN, joins Southwest Medical's Tenaya Healthcare Center location (2704 N. Tenaya Way) and specializes in adult medicine.
— Timothy Brookes, DPM, joins Southwest Medical's Oakey Healthcare Center location (4750 W. Oakey Blvd.) and specializes in podiatry.
— Brady Syphus, PA, joins Southwest Medical's Rancho Urgent Care location (888 S. Rancho Drive) and specializes in urgent care.
MARKETING
• Following an extensive national search, Blueprint Sports (BPS) has announced Allison Monette has been selected as the new vice president of marketing and communications. As part of the executive leadership team, Monette will be responsible for directing strategic initiatives, branding, marketing and communications across BPS' national portfolio of name, image and likeness (NIL) collectives.
"We are delighted to welcome Allison to our growing team," said Blueprint Sports co-founder Cisco Aguilar. "Allison is a proven leader who, in addition to her broad marketing experience, brings expertise from the nonprofit and higher education worlds. The NIL marketplace is expanding and as such, consistent branding and messaging across our BPS portfolio is needed to better serve our student-athletes, alumni, fans and supporters in each community."
Monette is an Emmy Award-winning communications leader with more than 16 years of experience. She began her career in television as a news reporter for the NBC affiliate in Tri-Cities, Washington. Since leaving the newsroom, she has focused on helping nonprofits and government agencies advance their missions through strategic communications, digital marketing and social media. Prior to joining the Blueprint Sports team, Monette served as director of communications and brand management at Vegas PBS and an adjunct professor at the University of Nevada Las Vegas Hank Greenspun School of Journalism and Media Studies.
At Vegas PBS she directed the organization's brand refresh and expanded the digital marketing initiatives, to include programmatic display advertising, paid search and paid social media. During school closures at the height of the COVID-19 pandemic, Monette's swift communication action helped the station reach more than 1,000 people across social media. This effort to provide timely and accurate information to the community in a time of crisis, helped Vegas PBS earn the 2020 Nonprofit of the Year Award from VEGAS INC.
Monette holds a bachelor's degree in communication studies and Spanish from the University of San Diego and a master's degree in communication management from the University of Southern California Annenberg School for Communication and Journalism. She is a member of the Junior League of Las Vegas, Latinas In Power, Alpha Chi Omega Alumni and the Las Vegas Innovation Marketing Association.
NONPROFIT
• Mary Beth Sewald, president and CEO of the Vegas Chamber, has been elected to serve on the board of directors for ACCE, the Association of Chamber of Commerce Executives, an Alexandria, Virginia-based association of over 9,000 professionals who work for and with more than 1,600 chambers of commerce.
Members of ACCE's board of directors represent more than 50 organizations, including many of the world's largest and most influential regional chambers of commerce.
"We are pleased to welcome Mary Beth Sewald to the ACCE board of directors," said Sheree Anne Kelly, president and CEO of ACCE. "She joins the organization's volunteer leadership at a time when the role of chambers of commerce has never been more critical. As our members, communities and regions emerge from the pandemic and focus on economic recovery, Mary Beth's expertise and leadership will contribute to achieving meaningful change, continued economic recovery and more equitable prosperity."
As the chief executive of the largest and broadest-based business association in Nevada, Sewald sets the vision for the Vegas Chamber and leads its strategy of supporting local businesses and pursuing initiatives to boost job growth, a healthy economy and a vibrant community. Sewald is engaged on several policy initiatives at the local, regional, national and international levels and represents the Vegas Chamber as the leading advocate for Nevada businesses.
The mission of ACCE is to support and develop chamber professionals to lead businesses and their communities. ACCE identifies and analyzes trends affecting communities, shares best practices and develops benchmarking studies, in addition to providing other tools to help chamber leaders manage and improve operations at their organization to achieve the highest impact in their communities.
• BBB of Southern Nevada announced its voluntary board of directors for 2022.
— Chairman: Chris Hammond, (Rock 'N Roll Wine)
Executive Committee:
— Sally Rycroft (FirstCommercial Real Estate Services)
— Christopher Marini (Network Savants)
— Lonnie Wright (Hospitality International, LLC)
— Jim Marsh (Jim Marsh Kia)
— Jennifer Bradley (JB Public Relations)
Board members:
— Joy Alexander (United Health Care)
— William Boyd (Boyd Gaming Corporation)
— Thomas Lawyer (Lawyer Mechanical Services, Inc)
— Tamara Beatty Peterson (Peterson Baker, PLLC)
— Charles Tucker (Tucker & Associates)
— Robert Young (Asian Chamber of Commerce)
— Michael E. Minden ( Michael E. Minden Diamond Jewelers)
— Erica Morrison (Merlin Contracting & Developing, LLC )
— General counsel: Roger Grandgennet, II
BBB of Southern Nevada has more than 3,500 accredited businesses in good standing and is the home to over 50,000 businesses. The group works hand in hand with government agencies to warn the public of scams targeting businesses andconsumers.
• Discovery Children's Museum welcomes five additions to its board of trustees. New members include Shameeda Abdul-Mumin, director of sales for Scholastic Book Fair; Allon Englman, senior vice president of Game Development at Aristocrat Gaming; Ronn Nicolli, chief marketing officer at Resorts World; Justin Hartmann, vice president and senior portfolio manager at Northern Trust; and Suken Shah, founder of Envision Marketing.
— Abdul-Mumin is responsible for driving revenue for Scholastic Book Fairs as the director of sales. Abdul-Mumin has a proven track record of leading high-performing teams and creating value for customers and organizations across different business environments. For 13 years, Abdul-Mumin has been employed by top brands such as Coca-Cola and Nestlé Water. Abdul-Mumin holds a Bachelor of Science from the University of Nevada, Las Vegas, and a Master of Business Administration from Woodbury University. She serves on the Advisory Diversity, Equity and Inclusion Council board for Discovery Children's Museum; is a Nevada Promise Mentor for the College of Southern Nevada; and is a member of Junior League.
— Englman, is the senior vice president of game development at Aristocrat Gaming, directing content for the company. Englman and his wife, Belinda, just became American citizens last year. Englman has been in the gaming industry since 1997 and worked prior to Aristocrat at IGT for 11 years in Illinois. Englman went to the University of Technology in Sydney, Australia.
— Nicolli, is responsible for overseeing nightlife and property marketing for Resorts World Las Vegas and currently holds the titles of vice president of nightlife for Zouk Group and chief marketing officer for Resorts World. Nicolli graduated from Youngstown State with a degree in advertising and marketing. With more than 17 years of experience in luxury casino-resorts marketing and nightlife, Nicolli worked at Wynn Las Vegas for more than 13 years.
— Hartmann, has more than 15 years of experience in the financial services industry. He is responsible for portfolio management, data research, asset allocation modeling and investment solution selection. Prior to joining Northern Trust in 2013, he worked as a financial advisor helping clients better understand economic and market trends. He worked with clients to achieve their financial goals through security selection and risk management. Hartmann is a chartered financial analyst and is a member of the CFA Institute. Further, he is a past board member of the CFA Society of Nevada. Hartman played hockey for the University of Denver NCAA hockey team. He is a local youth hockey coach and part of the Vegas Junior Golden Knights hockey organization. Hartman has a Bachelor of Science in business administration with a concentration in real estate and finance from the University of Denver.
— Shah, started Envision Marketing as a side business, helping clients understand the changing media and marketing landscape. Shah's dedicated marketing trajectory began in 2000 as an undergraduate communications student at the University of Nevada, Las Vegas (UNLV). He later became the sales/executive assistant for Clear Channel Radio, where he planned promotions and compiled the station's budget. In 2004, Shah joined Cox Media, where he organized the COX/ESPN Sports Memorabilia Tour and the NFL Network Kickoff Party. In addition, Shad revamped the A Welcome Home, a program designed to find homes for foster children. As a result, Shah was honored with the Adoption Excellence Award by the U.S. Department of Health & Human Services in 2005. Shah also serves as an adjunct professor at the UNLV Lee Business School. He has served on the board of directors for the American Advertising Federation – Las Vegas and led the 200-member organization as Governor of the District.
The new members of Discovery Children Museum's board of trustees will join a group of highly respected community members. Officers on board include: Chairperson Boyd Nelson (Southwest Gas); Vice-Chairperson Rebecca Miltenberger (Brownstein Hyatt Farber Schreck), Treasurer Justin Hartmann (Northern Trust Secretary; and Secretary Kevin Holyfield (MGM Resorts International). Members-at-large include Kami Dempsey-Goudie (Accretive Consulting); Stacie Truesdell Michaels (Argentum); Todd Kefkowitz (P3 Health Partners); Joyce Schneider (philanthropist); Jennifer Curland (philanthropist); Dr. Jhone Ebert (Nevada Department of Education); Megan Farnsworth (Wells Fargo); David Gravatt (Epic Creative Solutions); Ashley Levin (philanthropist); Troy Moser (Moser Architecture Studio); and Gavin Whiteley (Caesars Entertainment). Brownstein Hyatt Farber Schreck provides general counsel for Discovery Children's Museum.