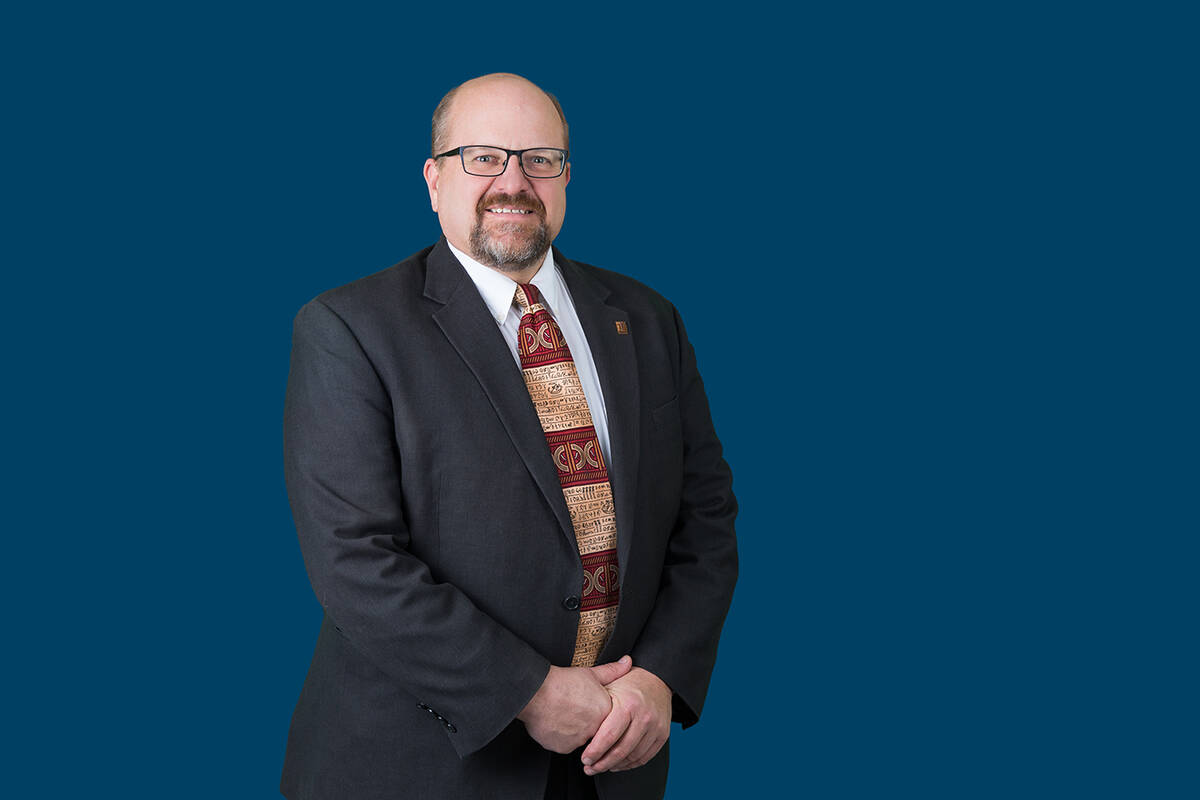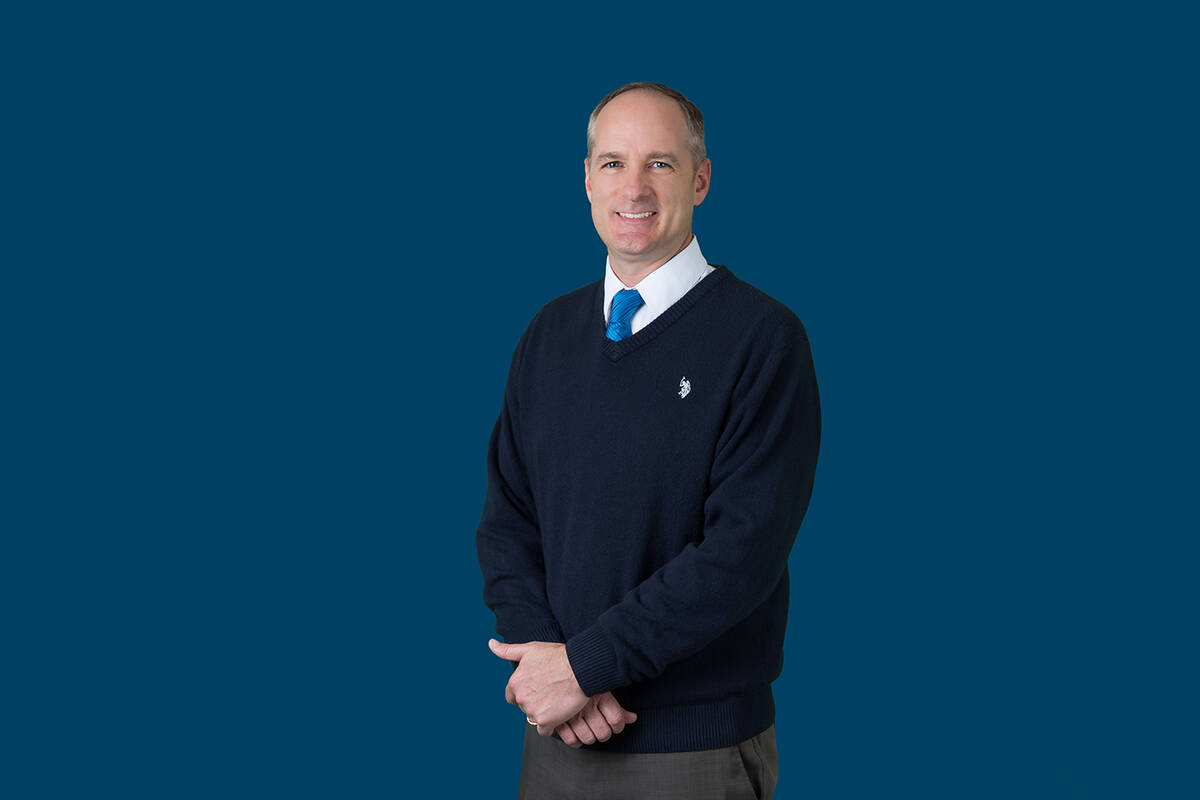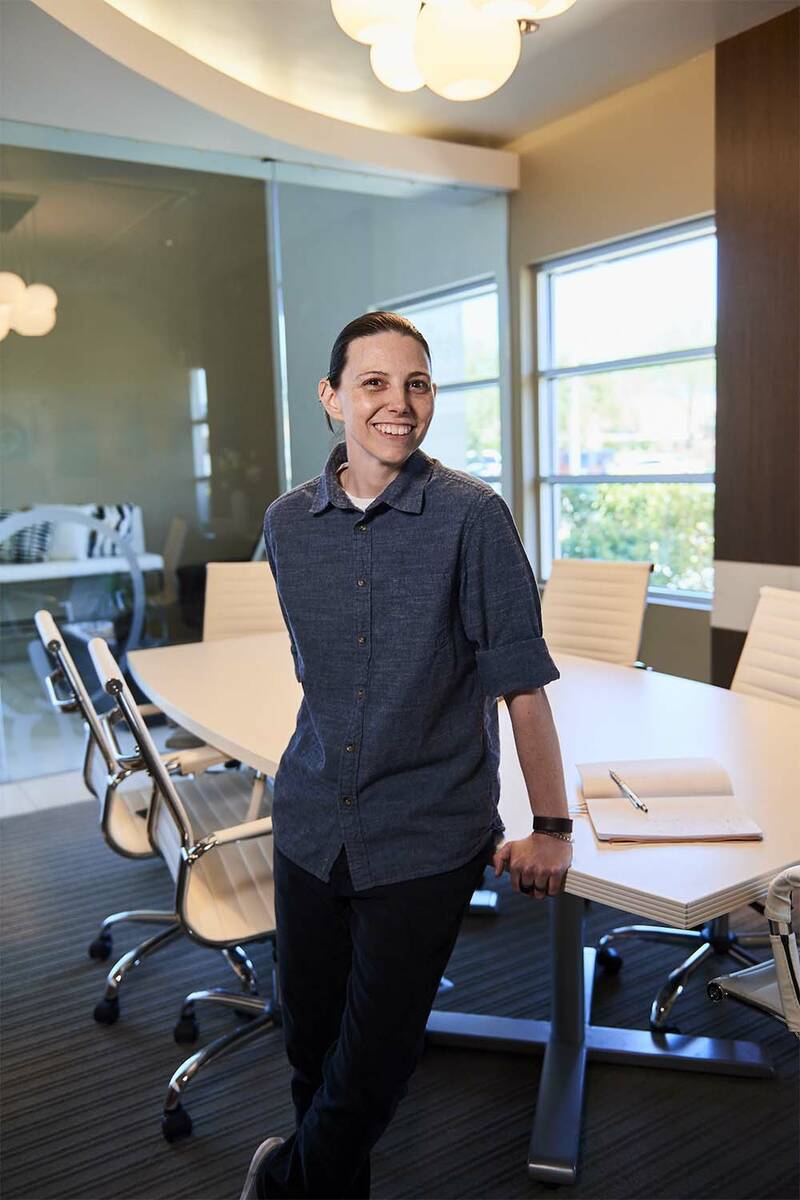 EDUCATION
• Shelley Berkley, CEO and senior provost of Touro University Nevada (Touro), announced the promotion of two executive leadership members: Dr. Andrew Priest is provost and chief academic officer; Dr. Robert Askey is dean of the College of Health and Human Services.
"I am thrilled for the advancement of these two seasoned professionals who have brought a wealth of experience, knowledge and leadership to Touro University Nevada for more than a decade, during which we endured an unprecedented global pandemic," Berkley said. "While Dr. Priest and Dr. Askey come from diverse backgrounds, they both possess a passion to better the careers of our students — our future health care providers and educators. I know they will continue to make a positive impact on our university and our students."
— As provost and chief academic officer, Priest is responsible for overseeing Touro's academic programs and ensuring all academic affairs are in accordance with federal, regional, state and local statutes; accreditation principles and requirements; board policies and other higher education practices. He started at Touro in 2012 as the dean of the College of Health and Human Services before being named interim provost and chief academic officer in summer of 2020. He assumed his current position less than one year later. Prior to joining Touro, Priest held various faculty positions, including chair of the physical therapy department at Clarke University in Dubuque, Iowa, and faculty member at Texas Tech University's Health Sciences Center. Priest was a physical therapist in the U.S. Army before starting a career in higher education.
— Askey has been promoted to the dean of the College of Health and Human Services and has been with Touro for nearly 15 years. He joined the university as an adjunct faculty member in the School of Education in 2008 and became a full-time faculty member in 2010, eventually becoming director. As dean of the College of Health and Human Services, Askey oversees the schools of physician assistant studies, physical therapy, occupational therapy, nursing and education. Prior to joining Touro, he served in various teaching positions within the Clark County School District for 14 years. Askey graduated with a master's degree in education from Lesley University in Cambridge, Massachusetts in 2001. He received a Doctorate of education degree from Nova Southeastern University in Fort Lauderdale-Davie, Florida in 2007.
FINANCE
• Nevada State Bank recently hired Martin Livermore as small business relationship manager for the Northern Nevada region.
"We are excited to have Martin on board with his knowledge of lending, treasury management and financial services to help clients with their financial goals," said Megan Comfort, senior vice president/small business banking manager.
Livermore joins NSB with more than 24 years of banking experience, including 15 in commercial lending. As small business relationship manager, Livermore works to help Northern Nevada businesses with their financial needs. He has been a Nevada resident since 1992, and he graduated from college in Sweden with studies in building design and construction.
MARKETING
• Braintrust, a certified minority-owned business and leading integrated marketing agency with offices in Las Vegas, Nashville, New York and Los Angeles, has promoted Jesse Mello to creative director and Troy Gallo to director of brand strategy.
"Both experts in their respective fields, Jesse and Troy have been an indispensable part of our agency and these new promotions are much deserved," said Kurt Ouchida, president and co-founder of Braintrust. "Their experience and dedication to our agency and client-partners is unmatched. Their tremendous insights help to elevate brands into more commercially viable consumer-focused ventures. Together, they embody a dynamic duo at the important intersection of art and commerce."
— Mello serves as creative director and oversees all creative output curated by the design, creative, web and digital teams. She is a team mentor, an avid thinker and a creative strategist. Since joining the Braintrust team in 2016 as a designer, she has worked with a diverse group of clients and has contributed a great amount to the agency's creative process and wins over the years.
— Gallo joined the agency in 2018 and previously served as a senior copywriter/brand strategist. Now, as director of brand strategy he spearheads strategic brand development initiatives by assisting clients with new or redeveloping brand identities to best differentiate themselves from competitors and to better foster an impactful brand experience. He is a frequent panelist for leading industry organizations, such as the American Marketing Association.
NONPROFIT
• Three Square Food Bank's board of directors elected Al Welch of Bank of America as the 2022 Board Chair, succeeding Frank R. Woodbeck, in addition to welcoming five new members: M.J. Maynard of the Regional Transportation Commission of Southern Nevada (RTC), David Garcia of J.P Morgan Private Bank, Alissa Wood of Nevada Gold Mines operated by Barrick, Rachel Shiffrin of Escapely and Frank Stanbrough of Southwest Gas Corp.
— Welch, Bank of America Las Vegas president, joined Three Square's board of directors in 2018. As 2022 board chair, he is responsible for leading and actively engaging with board members, in addition to supporting Three Square in its continued fight against food insecurity in Southern Nevada.
— As CEO of RTC, Maynard leads the only agency nationwide that is responsible for a region's public transportation system, traffic management, roadway and construction funding and transportation and overall planning efforts. She was recently appointed to the American Public Transportation Association's executive committee and has served on its board of directors since 2018. An active philanthropist, Maynard also serves on the board of directors of First Med Health and Wellness Center and Hope for Prisoners and on the advisory council of the Mob Museum. She earned a Bachelor of Science in hotel administration from University of Nevada Las Vegas.
— As executive director and team lead for J.P. Morgan Private Bank in Nevada, Garcia leads a team of specialists offering advice on wealth management to help clients achieve their personal and financial goals. Preceding his nearly 15-year career in the financial space, Garcia worked with two of the largest and influential law firms in the U.S. He earned his Juris Doctor and Master of Business Administration from the University of Michigan, a bachelor's degree in Latin American studies from Brigham Young University and is a certified financial planner.
— Wood has more than a decade of experience in the Corporate Social Responsibility (CSR) space. In her current role as head of communities and corporate affairs at Nevada Gold Mines operated by Barrick, she oversees stakeholder engagement and social responsibility, in addition to the Native American Affairs and mine-based CSR teams. This past year alone, Wood managed COVID-19 relief and recovery efforts and has championed programs, such as the I-80 Fund (a local small business loan program) and an initiative to bring high-speed broadband internet to rural areas in Northern Nevada.
— As founder and CEO of Escapely, a Las Vegas-based team building and escape game company, Shiffrin manages a diverse 82-person staff that has hosted more than 10,000 customers. She is an active community steward who has advocated in court for children in the foster care system through the Court Appointed Special Advocate (CASA) program, in addition to holding leadership positions with Junior League of Las Vegas. She serves as a board member for Anti-Defamation League Nevada (ADL).
— Stanbrough serves as vice president/risk management and compliance officer at Southwest Gas Corp. Responsible for overseeing the company's risk management, safety, corporate compliance, business continuity, infrastructure protection and enterprise risk management activities, he also plays a part in assisting local nonprofits. In addition to his position on Three Square's board, he also serves as a board member and treasurer for Create A Change Now. He holds a Bachelor of Science degree in accounting from the University of Nevada, Las Vegas and is a certified public accountant and a certified corporate compliance and ethics professional.
THREE SQUARE'S 2022 BOARD OFFICERS:
— Board chair: Welch,
— Board secretary: Ryann Juden, city of North Las Vegas
—Board treasurer: Cami Christensen, Westgate
2022 BOARD MEMBERS:
— Eric Aldrian, Wynn Resorts
— Brian Ayala, Ayala's Concession Group
— Diana Bennett, Paragon Gaming LLC
— Richard T. Crawford, The Crawford Group
— Brandon W. Doll, consultant
— Garcia
— Shawn Gerstenberger, University of Nevada, Las Vegas
— Forrest Griffin, Ultimate Fighting Championship
— Bill Hornbuckle, MGM Resorts International
— Maynard
— Kirk Miller, Intermountain Healthcare
— John Moon, Wells Fargo
— Anita Romero, community organizer
— Don Ross, Caesars Entertainment
— Shiffrin
— Lindy Schumacher, Fulfillment Fund Las Vegas
— Stanbrough
— Judy Stokey, community organizer
— Wood
— Woodbeck
In addition, Three Square has named new employees to director roles: John Dambrosio, IT director; and Fred Gerriets, director of business support.
REAL ESTATE
• Berkshire Hathaway HomeServices Nevada Properties real estate sales executive Scott Emerson has been named president of Las Vegas' premier organization for LGBTQ+ Realtors and real estate industry professionals, the Las Vegas Chapter of the LGBTQ+ Real Estate Alliance.
"We are pleased to support Scott in his pursuit toward expanding diversity and equality efforts within our local real estate community," said Gordon Miles, president and chief operating officer of Berkshire Hathaway HomeServices Nevada Properties. Miles is a longtime supporter of the LGBTQ+ community in Southern Nevada. He is a former Nevada representative for a national LGBTQ+ real estate association and a former board member for Golden Rainbow.
During Emerson's two-year tenure as president, he plans to develop the organization's reputation as a leader in housing equality for the LGBTQ+ community, innovate strategies for members to expand their businesses through community service and provide pathways for homeownership and education for members of the LGBTQ+ community.
"This organization will not only serve as a networking resource for Southern Nevada's LGBTQ+ real estate professionals, but also a vital means for advocacy," Miles said. "Scott is a true leader with the passion and drive needed to help it achieve its goals and make a real difference."
Emerson is joined on the board by Vice President Zak Shellhammer of Level Up Real Estate, Treasurer Todd Cowles of Urban Nest Realty and Past President Arnee Dodd of Keller Williams Realty Southwest.
Founded in 2020, the alliance is an advocate for fair housing and the promotion of homeownership for its members within the Las Vegas Valley. It offers industry professionals the opportunity to elevate professionalism through education and networking, while celebrating the diversification and inclusion within membership and its allied partners.
To learn more about the Las Vegas Chapter of the LGBTQ+ Real Estate Alliance, visit realestatealliance.org.