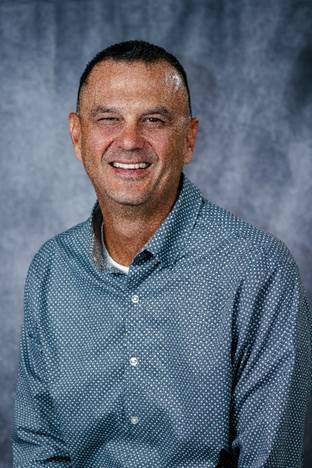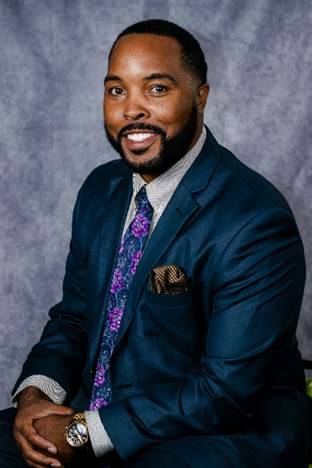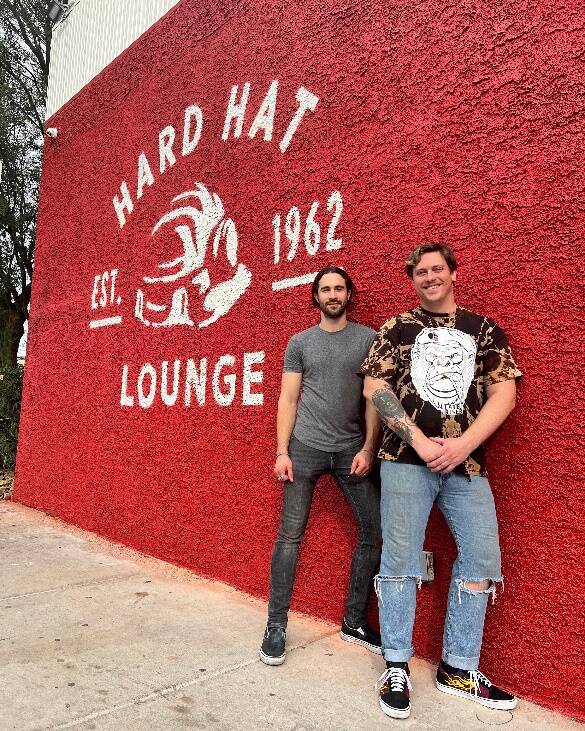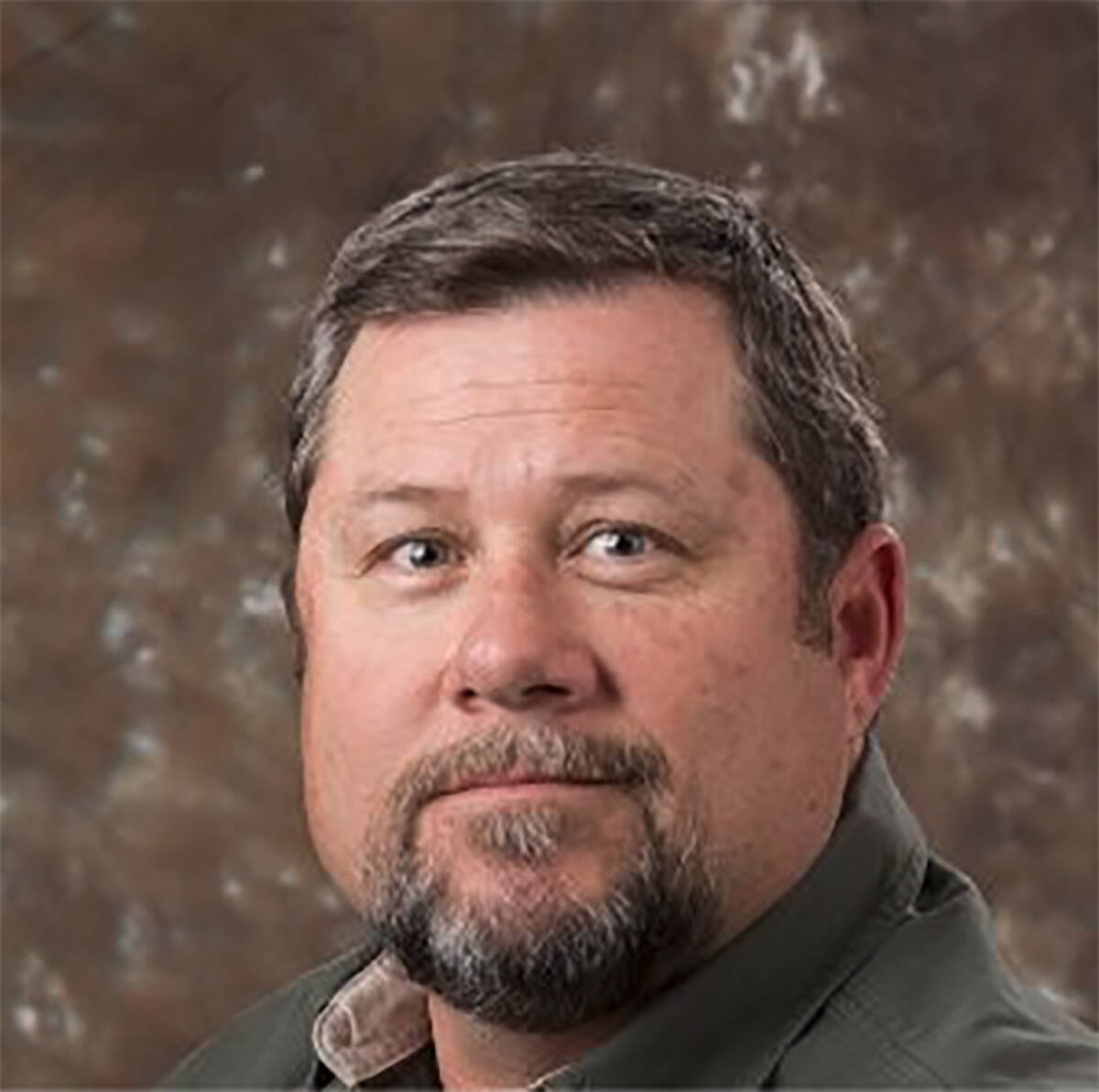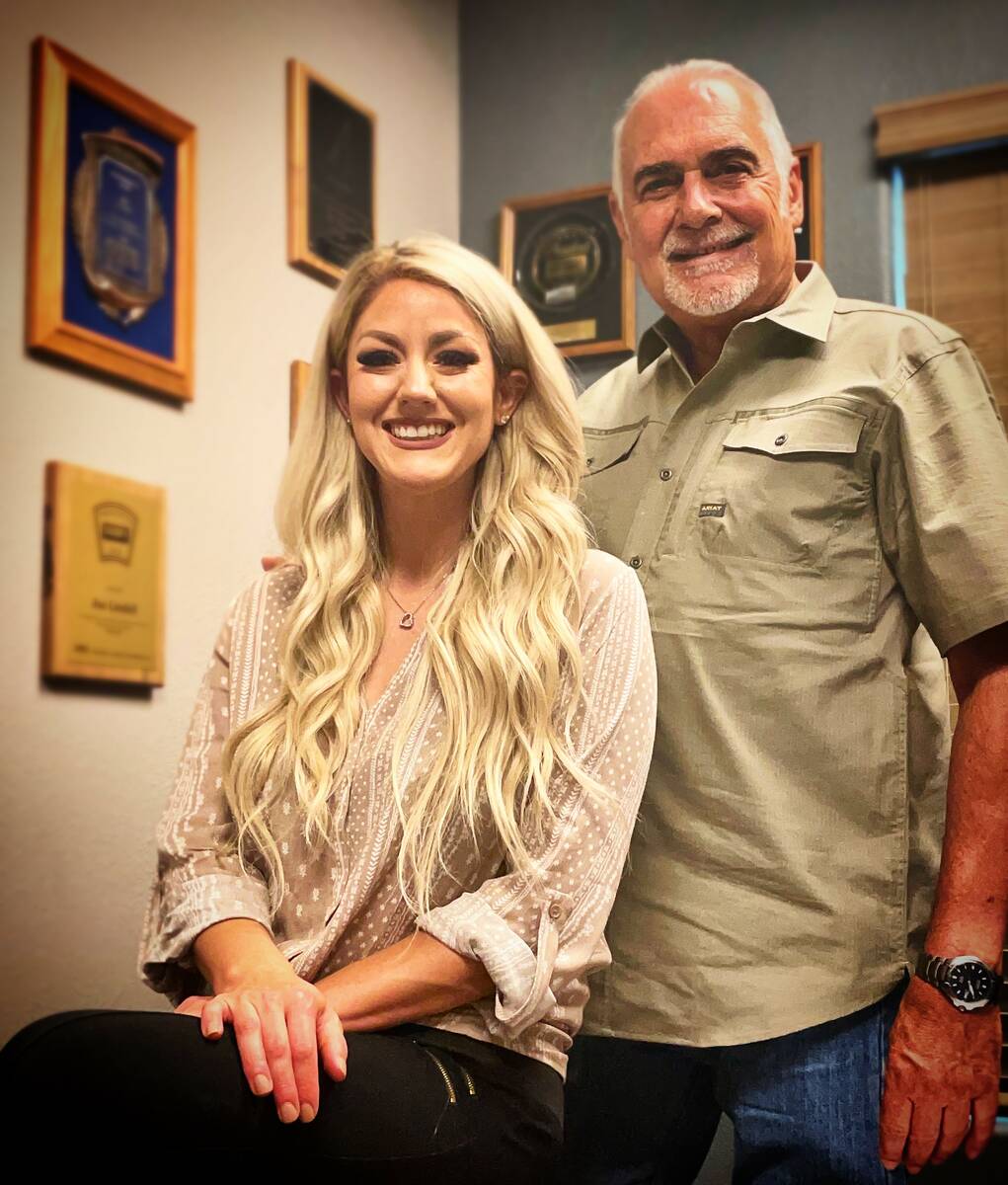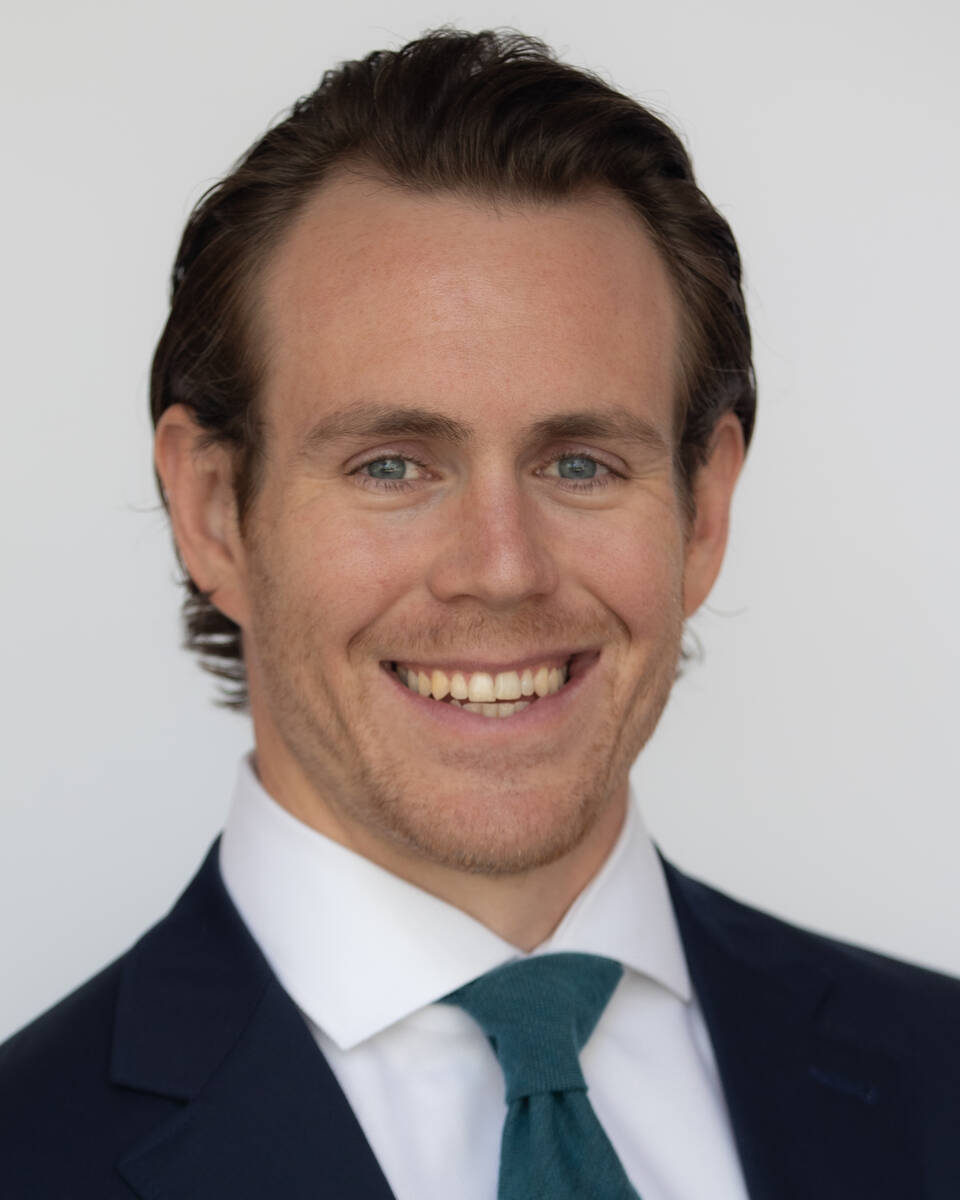 FINANCE
• United Federal Credit Union (United) is adding staff to its mortgage operation in the greater Las Vegas area. Todd Hernandez and Michael Quinn have been appointed mortgage advisors in the Summerlin area.
Hernandez and Quinn will help members find the best option to finance their homes as well as assist with virtual account access through United's online and mobile banking services.
— Hernandez has spent his entire career helping people in the Las Vegas area. He brings more than 20 years of mortgage lending and financial experience to his new role. He has worked the last 10 years to help people find their dream home.
Hernandez is familiar with the opportunities and challenges of the local housing market. He will use his extensive local industry knowledge to help people find the right mortgage option for their new home, and give step-by-step guidance throughout the entire process.
— Quinn brings more than 15 years of mortgage lending and customer service experience in the Las Vegas area. He has a passion for providing quality real estate lending advice and will use his expertise to guide members through the homebuying process.
Quinn has a bachelors degree in business administration from Nevada State College. In the community, he volunteers with Volunteer Income Tax Assistance (VITA)/Tax Counseling for the Elderly (TCE).
United plans to open a mortgage loan office in Summerlin by the end of 2022. It plans to open a mortgage loan office in Henderson this month.
United has been in the Nevada market since 2009. It currently has branches in northwest Nevada in Reno, Sparks and Carson City, as well as a loan production office in Fernley.
HEALTH CARE
• Southwest Medical has added a new physician. Kevin Uson, DO, joins Southwest Medical's Tenaya Healthcare Center location (2704 N. Tenaya Way) and specializes in adult medicine.
• Optum Care Breast Care, part of Optum Care Cancer Care has added a new health care provider. Ronald Ganzon, PA, joins Optum Care Breast Care's 4750 West Oakey Blvd. location and specializes in breast care.
HOSPITALITY
• Las Vegas' iconic dive bar Hard Hat Lounge is officially in the hands of hometown hero Frank Sidoris and Pizza-lebrity Robby Cunningham. The dynamic duo and longtime best friends bring new life to the institution. The bar opened Sept. 12.
Respecting tradition and all of the little details that make Hard Hat Lounge a beloved piece of downtown Las Vegas, Sidoris and Cunningham promise to keep the bar's loyal fans happy while adding live music and fun surprises. The lounge features great bar offerings, all the sports — including every VGK and Raiders game — and the best Detroit-style pizza in town, Guerrilla Pizza, drawing locals and tourists, regulars and new friends alike to relax, have a drink and enjoy a great pie with friends.
"I am beyond excited to be taking over one of the oldest, coolest dive bars in the entire city of Las Vegas," Cunningham said. "To have come into the kitchen two years ago on a stroke of luck and bring so much success to the bar with the pizza I was cooking out of my house is such an accomplishment. I'm excited to explore my entrepreneurship with my best friend and make this bar even more successful than it's ever been. The pizza and drinks are just going to get even better with Frank and I behind the wheel."
Sidoris, Vegas' very own rock star, has most recently toured the world as guitarist for Slash featuring Myles Kennedy and The Conspirators and Mammoth WVH. Born and raised in Las Vegas, Sidoris has a true love and appreciation for a great dive bar with good vibes and excellent music but is committed to preserving the lounge's historical charm.
"To own a bar in Vegas is something to be excited about, but to own a piece of Las Vegas history is something else entirely," Sidoris said. "My partner Robby and I couldn't be more motivated to maintain what makes the Hard Hat a staple in the downtown Vegas community and accentuate it's historical value."
Established in 1962, Hard Hat Lounge is one of the oldest operating bars in Southern Nevada. The bar is in the Arts District at 1675 S. Industrial Road.
REAL ESTATE
• WTD Development & Construction (WTD), a real estate and general construction company, has named Michael Clutts president of commercial construction.
Prior to his new role, Clutts was the company's vice president of construction. He has more than 40 years of experience in the construction industry.
Clutts will manage all contractors, scheduling, procurement inspections, testing and closeout of commercial projects WTD Development & Construction handles for its local and regional clients.
"With Michael's years of construction experience, I'm highly confident that he's perfect for our company and will be tremendously valuable in helping us grow," said William Plise, WTD's manager.
• Coldwell Banker Premier Realty announced the return of long-time associate Jac Lindell, who has come out of retirement to team up with his daughter, Ashea Lindell-Gray.
The Lindell family is deeply rooted in the Las Vegas Valley and is the namesake of both Lindell Road and Eldora Avenue.
"We're so excited to have a top-producing sales associate back in the business," said Bob Hamrick, CEO and chairman of Coldwell Banker Premier Realty. "But more importantly, we're thrilled Ashea, a new generation of Realtors, chose to start her career with us."
The Lindell family has been in Las Vegas since 1949 when Jac Lindell's grandfather, Harry Lindell, and father, Jack W. Lindell, began purchasing land parcels.
Jack W. Lindell eventually acquired 40 acres on the northwest corner of Sahara Avenue and Decatur Boulevard, becoming a self-made millionaire.
Jac Lindell's career in real estate includes being the author of the first street-by-street master plan in Clark County which led to all other county master plans, being appointed to serve as a Clark County Planning Commissioner, serving as a national real estate speaker and, consistently, ranking among the top 1 percent of Realtors for most of his career.
"Being Las Vegas natives, both Ashea and I have extensive, personal knowledge of the neighborhood known as Section 10, which runs from Sahara Avenue to Desert Inn Road, and Rainbow Boulevard to Buffalo Drive, where I specialized for many years and Ashea was raised," said Jac Lindell. "Eldora Avenue, located just South of Sahara Avenue, was named after my mother."
People around town may know Jac Lindell for his many classic cars and hot rods that he drives around the city.
Ashea Lindell-Gray, who has a decade of experience in hospitality, is also an accomplished singer, professional pool player and mother of three. She will be working closely with her father and her husband, Jeff Gray, who recently joined The Lindell Team, too.
"It's not just about helping clients buy and sell homes," Ashea Lindell-Gray said. "It's about sharing the legacy of the Las Vegas community and helping others to feel at home in Southern Nevada."
• Dermody Properties, a national private equity real estate investment, development and management company focused exclusively on the logistics real estate sector, has hired Pearce Dermody as vice president and investment manager in Nevada.
Dermody brings a breadth of experience in the federal funds allocation process, land use policy and cost structures — all critical in working with federal agencies, stakeholders and investors. He will be responsible for the sourcing and management of acquisitions and the development of logistics products all across Nevada. Dermody will support and work closely with John Ramous, partner in Nevada.
Prior to his role at Dermody Properties, Dermody was vice president at Atalyst Financial Group where he served on the executive team originating, engineering and executing investment banking transactions, as well as transactions related to securities, mortgage brokerage and real estate brokerage.
"We are thrilled to welcome Pearce to Dermody Properties," said John Ramous, partner in Nevada at Dermody Properties. "His experience in managing relationships with stakeholders and investors will be a great asset to our company and for our customers in Nevada."
Dermody holds a master's degree in real estate from Georgetown University and a bachelor's degree in political science with a minor in business administration from the University of Nevada, Reno. He also holds a Certificate in Commercial Real Estate from Cornell University.
• IndiCap, a boutique commercial real estate company specializing in industrial investment and development in Arizona and Nevada, welcomes financial professional Leah Rinta to the team to oversee the company's operational accounting, financial reporting and related internal controls functions.
"Leah is an exceptional addition to the IndiCap team," said Todd Ostransky, vice president of development at IndiCap. "She is excellent at driving the development and deployment of standardized processes and is a perfect culture fit to our collaborative team."
"Given her extensive corporate finance experience, we know Leah will be key to our growth," said Jason Kuckler, one of the principals at IndiCap. "We are grateful to have her on our team as we continue to expand our services across our growing project portfolio."
Rinta joins IndiCap with more than 15 years of experience in the financial field and has worked for such distinguished companies as Nike, Caesars Entertainment and The Cosmopolitan of Las Vegas. Before IndiCap, Rinta was the financial assurance manager at Caesars Entertainment. Rinta joined Caesars within the Internal Audit Group in a specialty role managing financial and operational audit and innovation.
Rinta is a Portland, Oregon native and a graduate of University of San Diego, earning a Bachelor's in accounting with an emphasis in finance and real estate. To add to her impressive resume, Rinta is also a certified internal auditor. In her free time, Rinta engages in philanthropic endeavors. She serves as the current treasurer and board governance chair on the board of directors for the humanitarian organization, Safe Nest. Safe Nest is Nevada's largest and most comprehensive organization devoted to ending the epidemic of domestic violence.