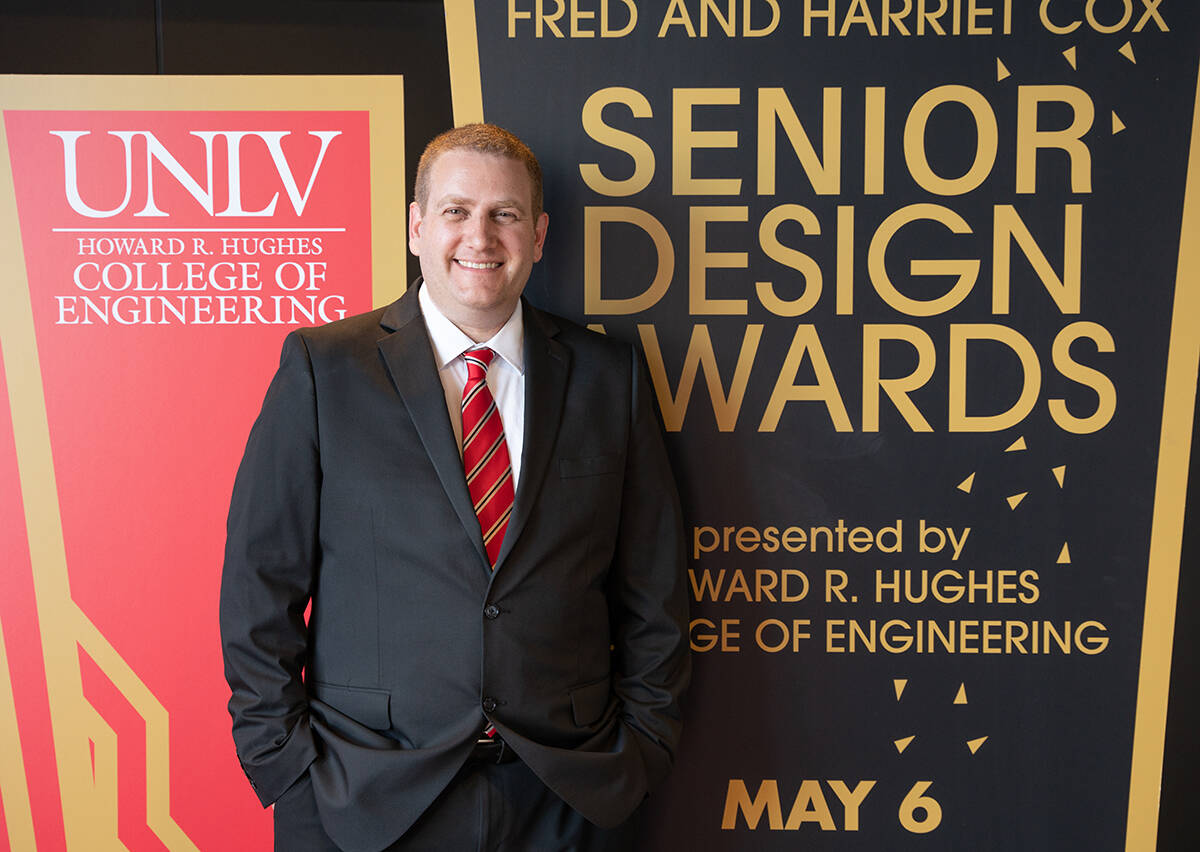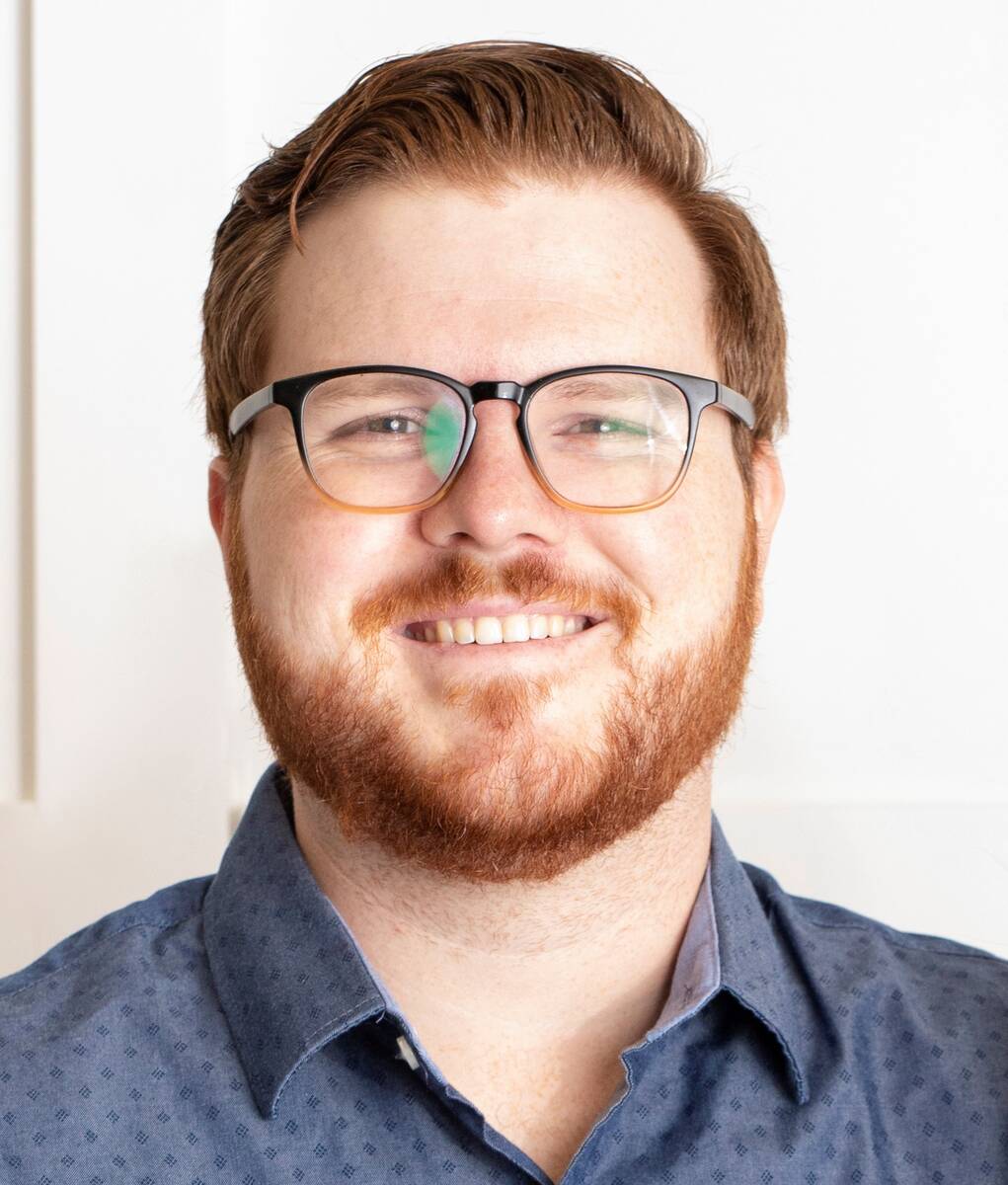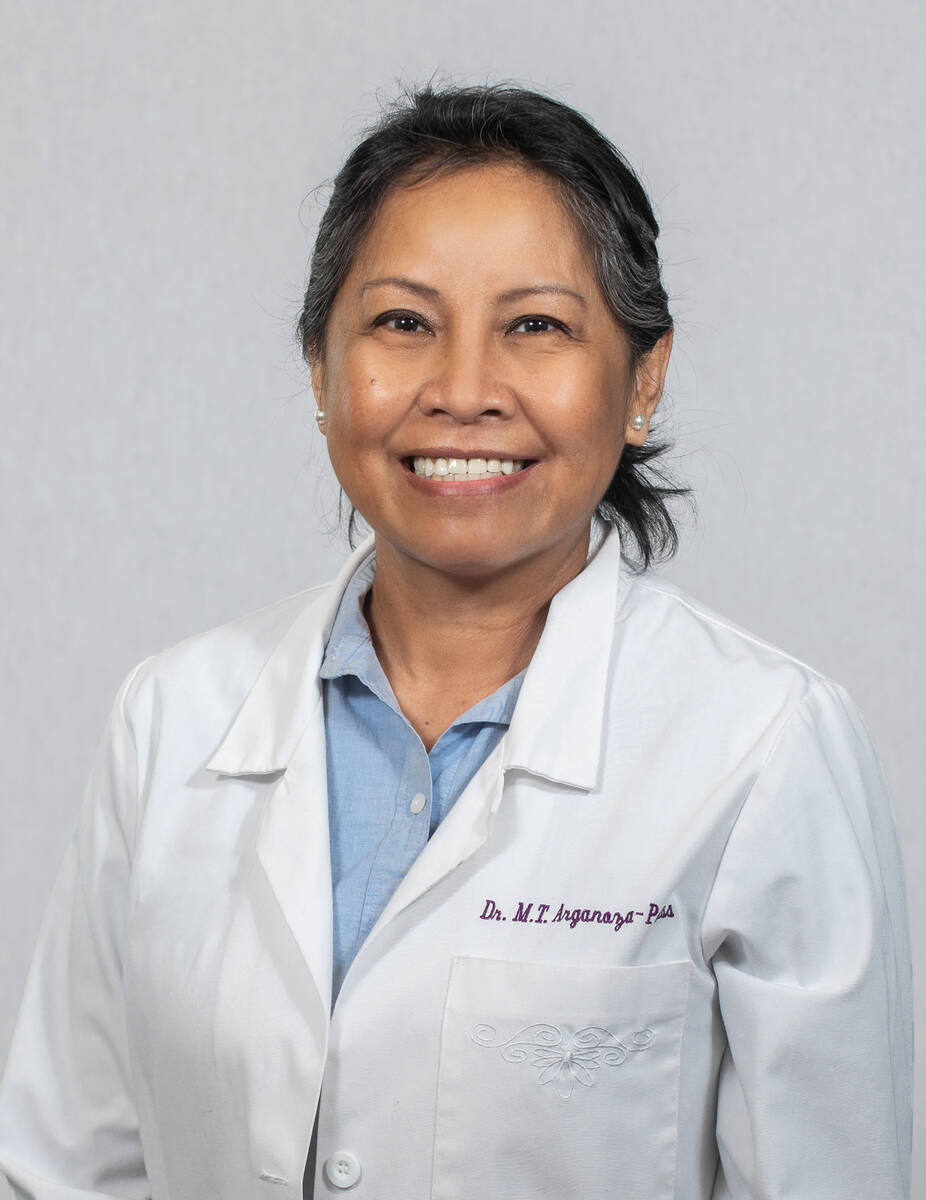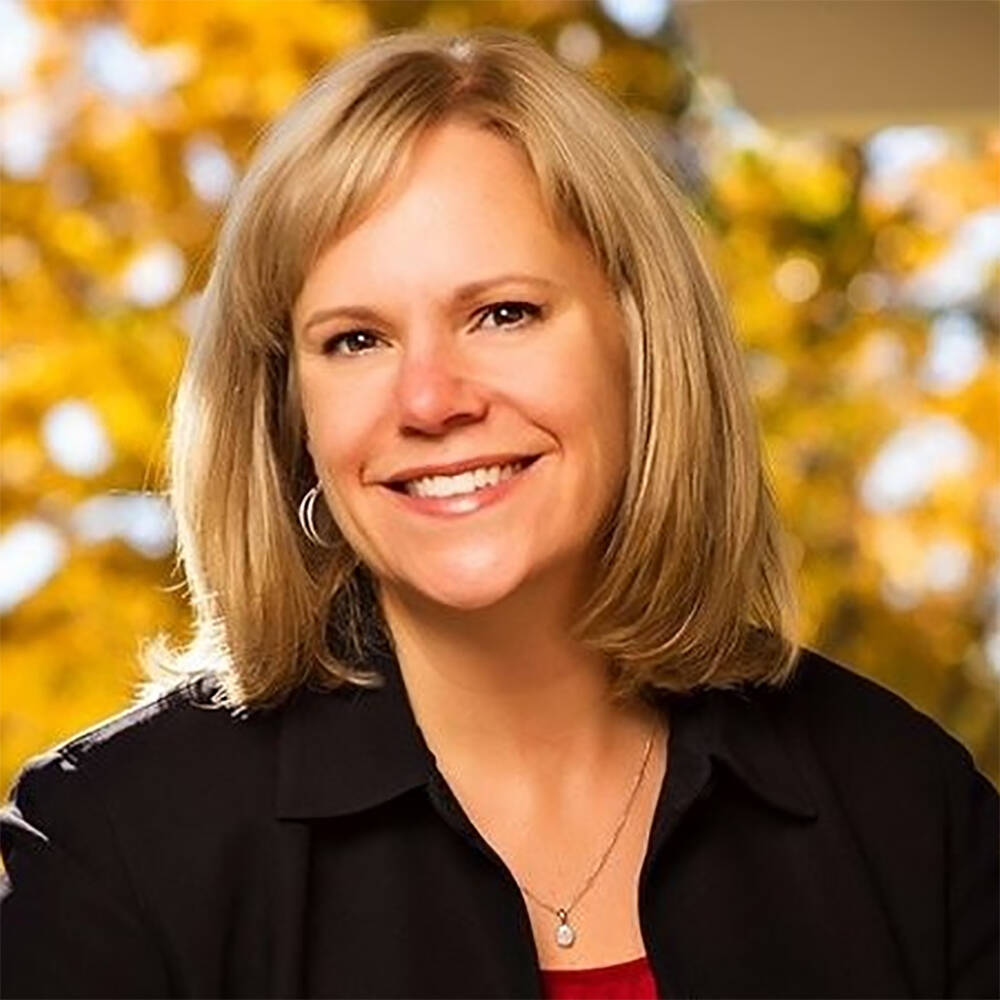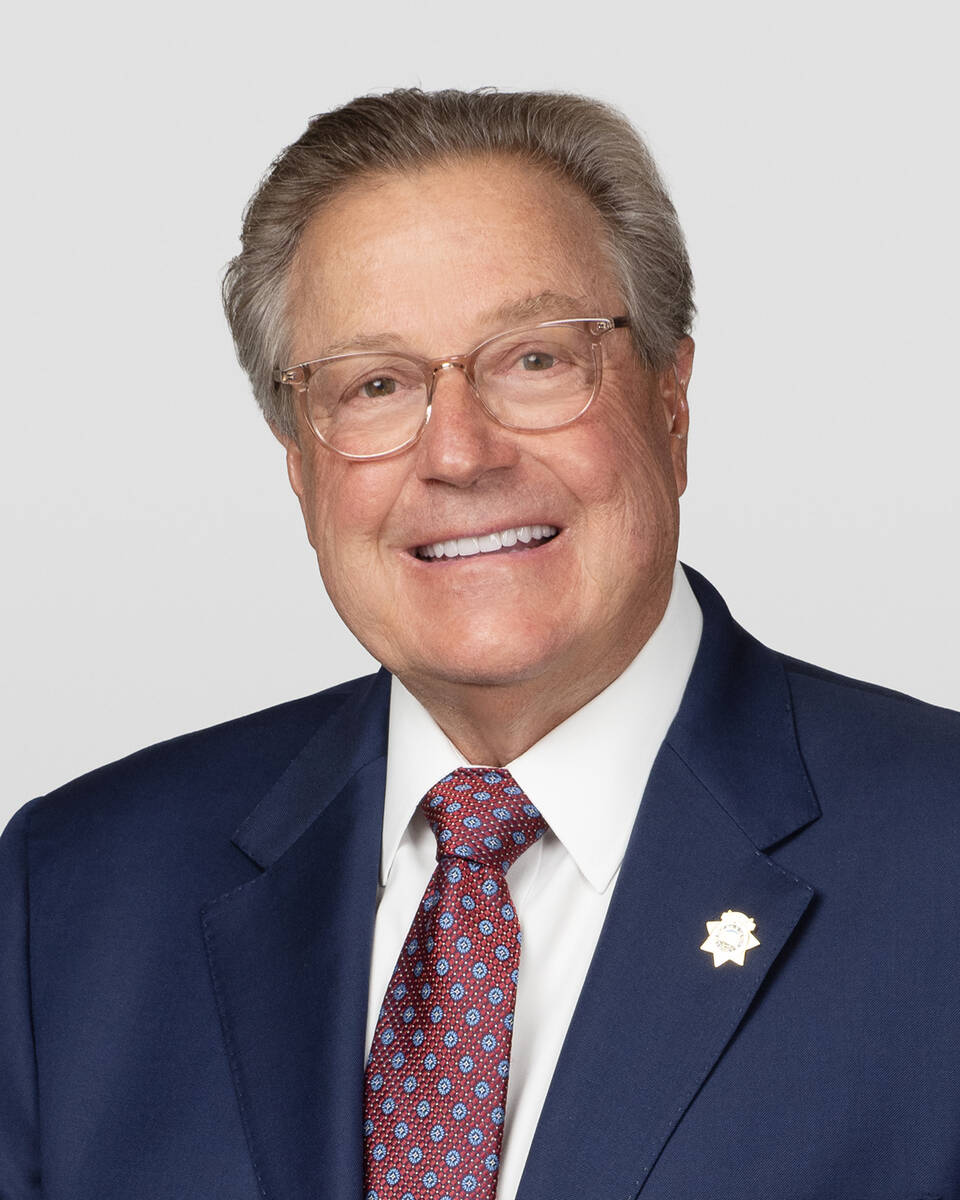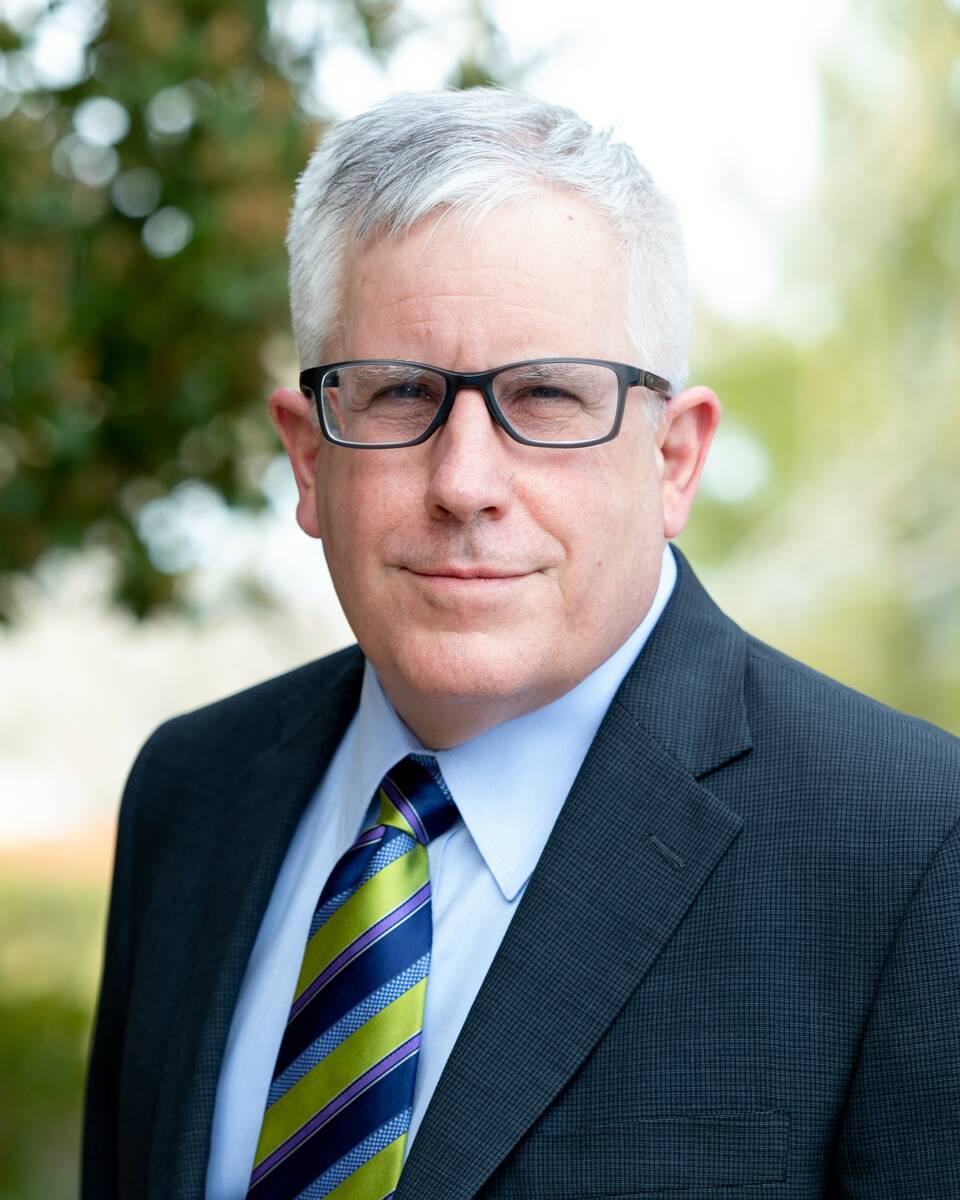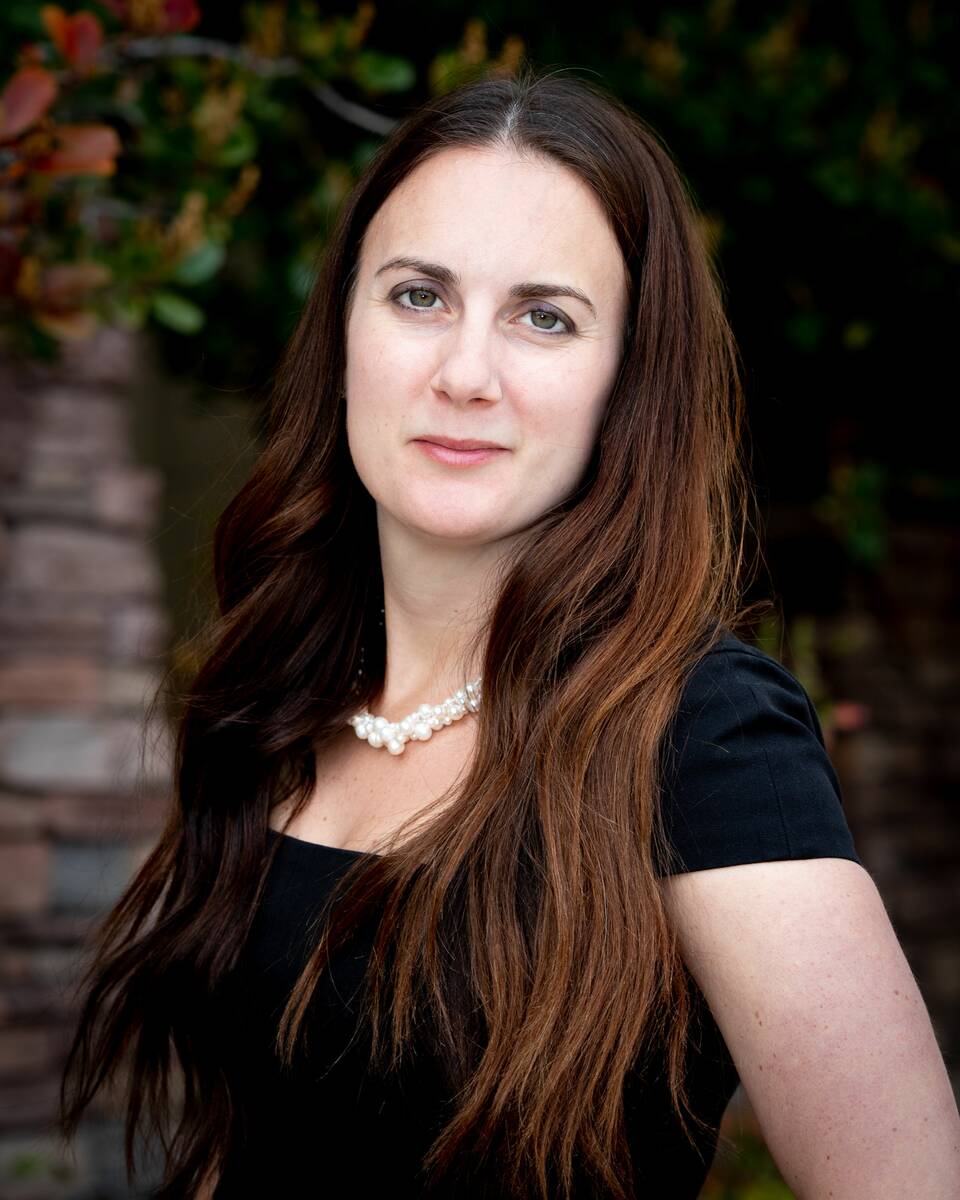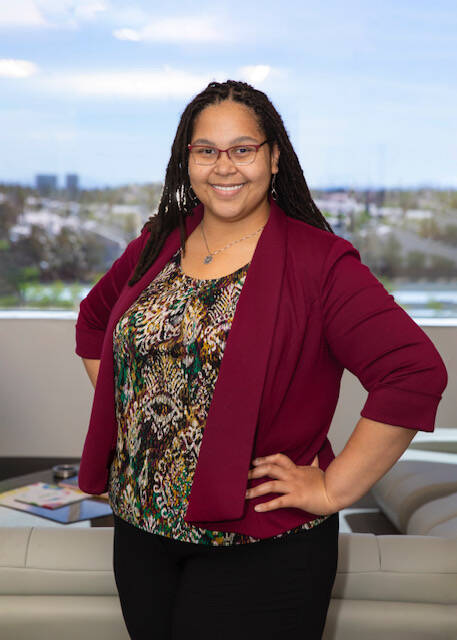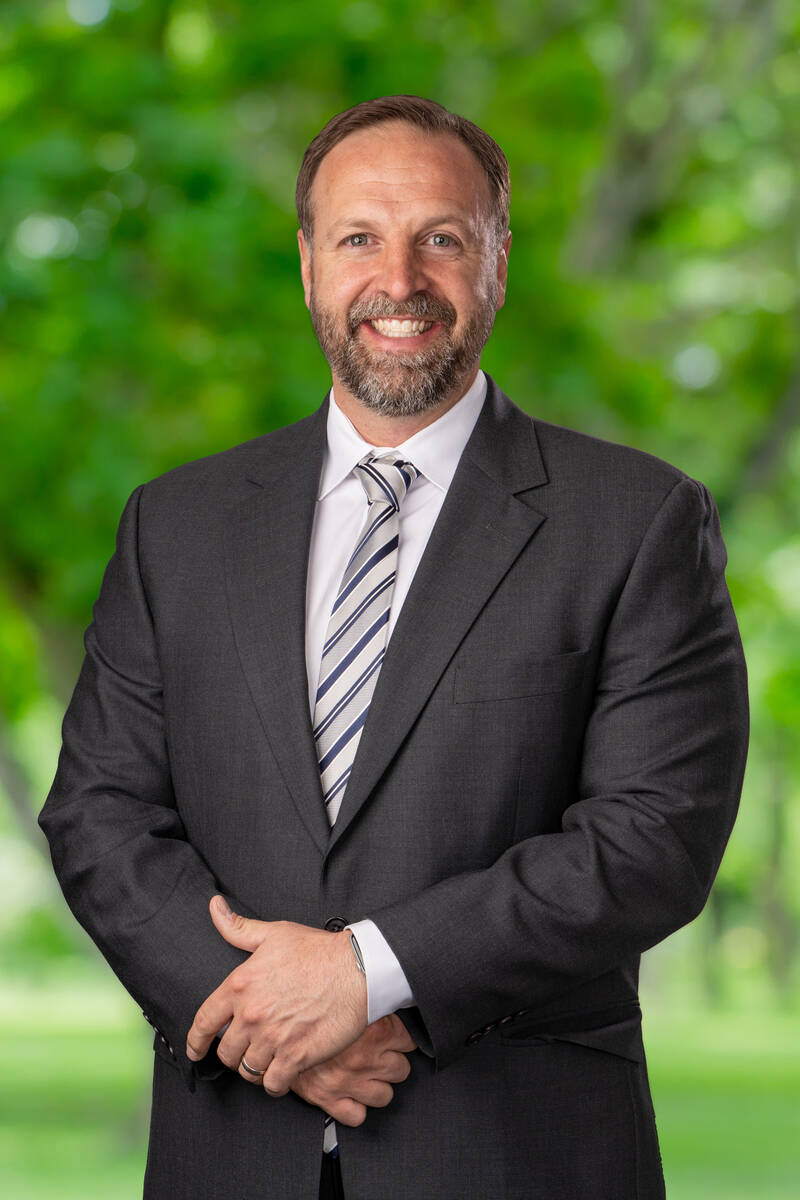 EDUCATION
• Justin Veilleux, a principal at FEA Consulting Engineers, has been appointed the University of Nevada, Las Vegas (UNLV) Howard R. Hughes College of Engineering Alumni board chair. Veilleux is serving a two-year term through 2023 to support more than 3,000 students and five departments within the college.
Veilleux earned a bachelor's in engineering from UNLV in 2004 and an MBA in 2020. He was named the COE's Alumnus of the Year in 2019 and is a regular contributor and judge for its annual Senior Design Competition. He has served on its alumni board since 2020.
During Veilleux's term as board chair, he plans to continue developing the organization's fundraising efforts. He also will help lead the college in its efforts to help advance students' skill sets and prepare students to successfully enter the industry's workforce after graduation.
"We're incredibly lucky to have alumni like Justin who choose to stay involved with our college and give countless hours to support the future engineers of Southern Nevada," said Rama Venkat, dean of the Howard R. Hughes College of Engineering. "Justin isn't just a consummate professional and success story, he is an inspiration to our students and our faculty."
As one of the select few engineers in Nevada with a dual professional engineer designation in both mechanical and electrical engineering, Veilleux also intends to leverage his experience to counsel and mentor students.
Veilleux and the COE executive committee already have several projects underway, including an alumni event to place honorary plaques on the canoes outside of the Thomas T. Beam Engineering Complex. The committee is also planning an event to highlight previous winners of the annual Senior Design Competition in an effort to exemplify alumni's achievements outside of UNLV.
FINANCE
• Ascent Multifamily Accounting, one of the nation's largest outsourced multifamily accounting firms, has appointed Jarrett Seegmiller, CPA to join its team of esteemed industry experts.
"Jarrett is the perfect addition to our team as we continue our focus on accelerating performance and growth," said Mike Ballard, partner of Ascent Multifamily Accounting. "He brings experience to our team that will help us innovate our strategies on behalf of our clients."
Seegmiller joins the team from his role at an international accounting and auditing firm where he participated in the audit of multiple Fortune 500 companies, including a range of resorts and casinos on the Strip. As part of his responsibilities, he conducted day-to-day public accounting tasks. Prior to his work in accounting and auditing, Seegmiller earned his bachelor's and master's degrees in accounting from Southern Utah University.
In his new role, Seegmiller is responsible for assisting new clients with financial conversions, managing general ledger history and transactions, reviewing financial statements and helping the firm with technological software platform issues.
Ascent Multifamily Accounting is a full-service outsourced accounting and consulting firm that focuses exclusively on the multifamily industry. Its services include human resources, payroll, bookkeeping, account reconciliations, custom reporting, training and development, business transformation and tax credit consulting.
HEALTH CARE
• Southwest Medical has added health care providers to help meet the growing need for health services in the Las Vegas community:
— Janice Bautista, PA joins Southwest Medical's Rancho Urgent Care location (888 S. Rancho Drive) and specializes in urgent care.
— Cristy Waters, PA joins Southwest Medical's Tenaya Urgent Care location (2704 N. Tenaya Way) and specializes in urgent care.
— Russell McLeod, PA, joins Southwest Medical's Rancho Urgent Care location (888 S. Rancho Drive) and specializes in urgent care.
— Jean Simon, APRN, joins Southwest Medical's Rancho Urgent Care location (888 S. Rancho Drive) and specializes in urgent care.
• CenterWell Senior Primary Care has announced the addition of Dr. Maria Arganoza-Priess to its West Craig center at 4919 West Craig Road. Board-certified in family medicine and osteopathic manipulative medicine, Arganoza-Priess has over 20 years of experience and is also trilingual — speaking English, Tagalog and Hiligaynon. Prior to joining Centerwell, Arganoza-Priess provided primary care, urgent/emergency care and outpatient care at Dignity Health Medical Group, VA Southern Nevada Healthcare System, UMC Primary Care — Nellis and Mesa View Regional Hospital.
• Optum Care Cancer Care has added a new health care provider to help meet the growing need for health services in the Las Vegas community:
— Hannah Furney, APRN, joins Optum Care Cancer Care's 3175 St. Rose Parkway in Henderson. She specializes in oncology.
INSURANCE
• LP Insurance Services LLC has appointed Melissa Marsh as director of human resources. As HR director, Marsh oversees all aspects of human resources needs and compliance throughout the footprint.
Most recently, Marsh was the owner of HRinDemand, a full-service HR consulting company in Reno.
"Melissa isa welcome addition to our team," said LP President Brian Cushard. "She has more than 25 years of experience and is well-respected in the industry."
In addition to leading LP Insurance internal human resources division, Marsh will manage the HR consulting services provided through the Risk Services division as well. Her risk team includes HR consultants, Lisa Mullen, Cassie Moir and Bailey Cummins.
A graduate of the University of Nevada, Reno (bachelor's) and the University of Nevada Las Vegas (master's), Marsh is a long-time Nevada resident who has held positions with the MGM Grand, the N9NE Group and the Greenspun Media Group among others.
LP Insurance Services LLC is a unique risk management and insurance brokerage firm, specializing in property, casualty, surety, workers' compensation, employee benefits, personal and risk management services. LP is headquartered in Reno, and has additional offices in Carson City, Elko, Fernley, Las Vegas and Sparks; Phoenix; Gold River/Sacramento and Truckee, California; Roswell and Portales, New Mexico. With 11 locations, LP Insurance serves clients throughout the West.
LAW
• Clark Hill announced today that John T. Moran Jr. has joined the firm as senior counsel of the Government & Regulatory Affairs Business Unit in Las Vegas.
Moran brings many years of experience in gaming law to Clark Hill, and he is best known for his 14 years of work on the Nevada Gaming Commission, most recently serving as chairman of the commission through 2021.
"John will be a great addition to our team in Las Vegas and add a unique element to our Government & Regulatory Affairs practice," said Las Vegas Member-in-Charge Paola Armeni. "As gaming legalization spreads nationwide, John will be a tremendous asset to our team given his years of experience in gaming law."
The son of the late Clark County Sheriff John Moran Sr., Moran served with the Clark County Sheriff's Department as a deputy sheriff beginning in 1969. Moran has been a member of the American Bar Association, the Clark County Bar Association, the National Trial Lawyers Association and the International Association of Gaming Regulators. He was enrolled to practice law before the State Gaming Control Board and Nevada Gaming Commission in 1976.
Moran also served as a member and chairman of the Colorado River Commission and the Nevada Board of Wildlife Commissioners.
Moran is a graduate of the University of Nevada Las Vegas and earned his J.D. from Loyola University School of Law in Los Angeles. He was admitted to practice law in Nevada in 1975.
• John Naylor and Jennifer Braster, founders and managing partners of Naylor & Braster, Attorneys at Law, were recently named the Clark County Bar Association's 2021 Volunteers of the Year. Both attorneys were honored by 2021 CCBA President James Harper at the organization's annual Volunteer Appreciation Luncheon.
"We are pleased to honor two very special bar members who have each made great efforts to help the CCBA," Harper said. "With their help, the CCBA has made substantial efforts toward enriching the lives and careers of our members and our community."
Naylor and Braster were recognized for their exceptional service and contributions to the organization, including contributing multiple articles for the bar journal, Communiqué, giving presentations for members' continuing legal education efforts, and regularly participating in community service events.
"Both attorneys continue to generously offer their acumen for business and their utmost in professionalism for the betterment of their community," Harper said.
Benjamin Gordon, an attorney at the firm, also received CCBA's Committee Circle of Support Award for his work on the association's Community Service Committee in 2021.
Founded in 2014, the firm has over 50 years of combined legal experience practicing in the areas of commercial litigation, appellate law, consumer finance law and construction law. The firm has also been consecutively recognized amongst the country's Best Law Firms since it became eligible in 2015.
Naylor is former U.S. Air Force judge advocate and served as an arbitrator with the American Arbitration Association. He is a volunteer attorney that handles issues on behalf of active-duty military personnel for the Nevada Attorney General's Office of Military Legal Assistance.
Braster has appeared regularly before the Eighth Judicial District Court and United States District Court for Nevada and has first-chair and second-chair trial experience. Through her practice, she is an advocate for advancing animal law in Nevada. She serves as the public board member on the Nevada State Board of Oriental Medicine and is a founding board member and board chair of Sage Collegiate Public Charter School.
The firm regularly supports and participates in CCBA charitable events to benefit animal organizations, educational efforts, homeless initiatives and children's organizations.
• Mead Law Group, a construction industry focused firm, welcomes new attorney, Megan Walls. Locating to Las Vegas in August 2019, as a solo attorney, Walls concentrated in the area of Federal Sector Equal Opportunity Employment, and also participated in the State Bar's Incubator Program in 2021. Originally from Yakima, Washington, she received her B.A. in political science and J.D. from Gonzaga University in Spokane, Washington. She joined the Nevada State Bar in 2018 while clerking in the U.S. Virgin Islands for the Hon. HWL Willocks, Presiding Judge of the Superior Court.
Walls serves on the board of the Southern Nevada Adaptive Sports Foundation, an organization that sponsors adaptive recreation for Las Vegas locals. Their wheelchair basketball team is on track for a big win at the National Championship. She also is co-teaching a history course at the Osher Lifelong Learn Institute at UNLV.
REAL ESTATE
• Nevada-based Logic Commercial Real Estate has welcomed Joe Carbone as chief operating officer as the company continues to build its industry-leading team. In his role, Carbone will be responsible for the design and implementation of business operations, establishing organizational performance metrics, supporting strategic direction and assisting with the future expansion and development of the company.
"Joe's analytic brain melds perfectly with the existing skill sets on the leadership team at Logic, and a more fitting title might be Director of Efficiency," said Brendan Keating, CEO. "With his previous experience in managing casinos and franchises, he is a welcomed piece to our puzzle. His excellent business experience is valuable to our growing company and if we keep stacking the deck with great humans, I believe even greater things will occur for Logic."
Carbone's career in Las Vegas began spanning the casino, venture capital/family office and consulting industries. His experience was cultivated in a diverse set of organizations. This included entrepreneurial enterprises in various phases of the corporate life cycle. He is versed in the fields of finance, accounting, human resources and operations.
He holds a B.S. in finance from Iowa State University with an emphasis in international business, which was earned while attending a consortium university program in Italy. He achieved the designation of Certified Financial Planner, inclusive of the requisite collegiate courses through the University of California, Los Angeles. His community involvement centers around volunteering, being a member of Los Vaqueros Las Vegas, and he previously held committee and board positions at various local charities.