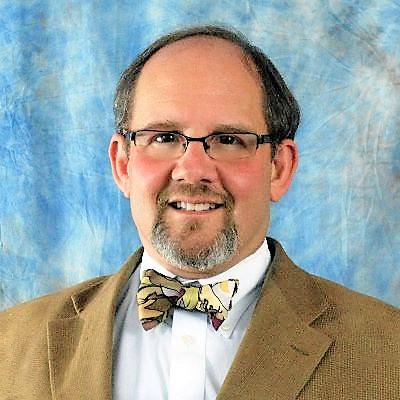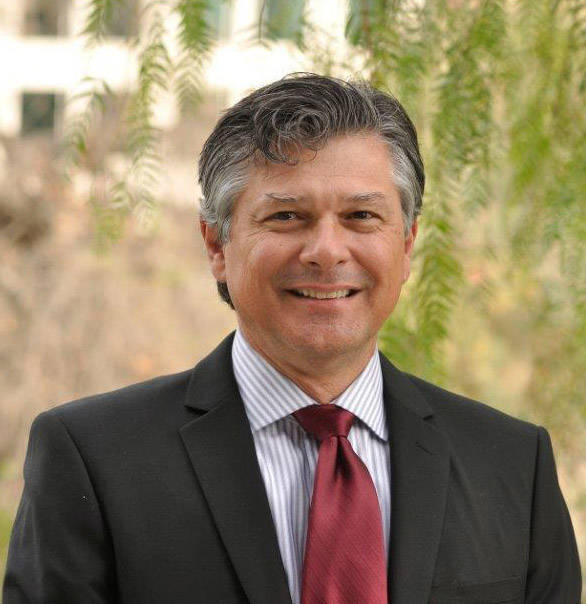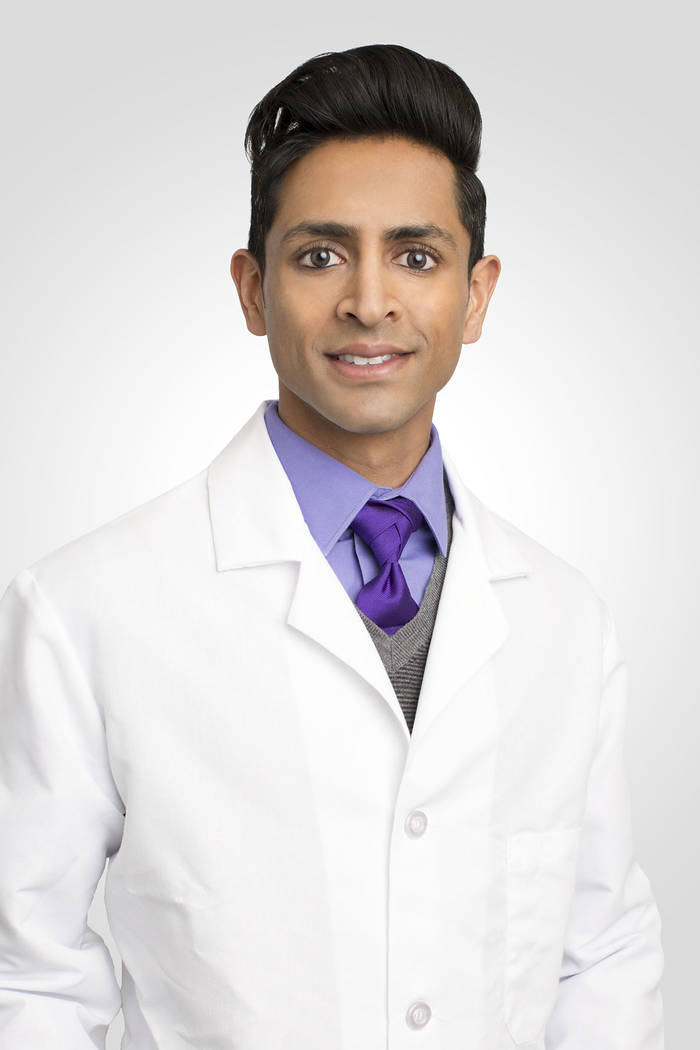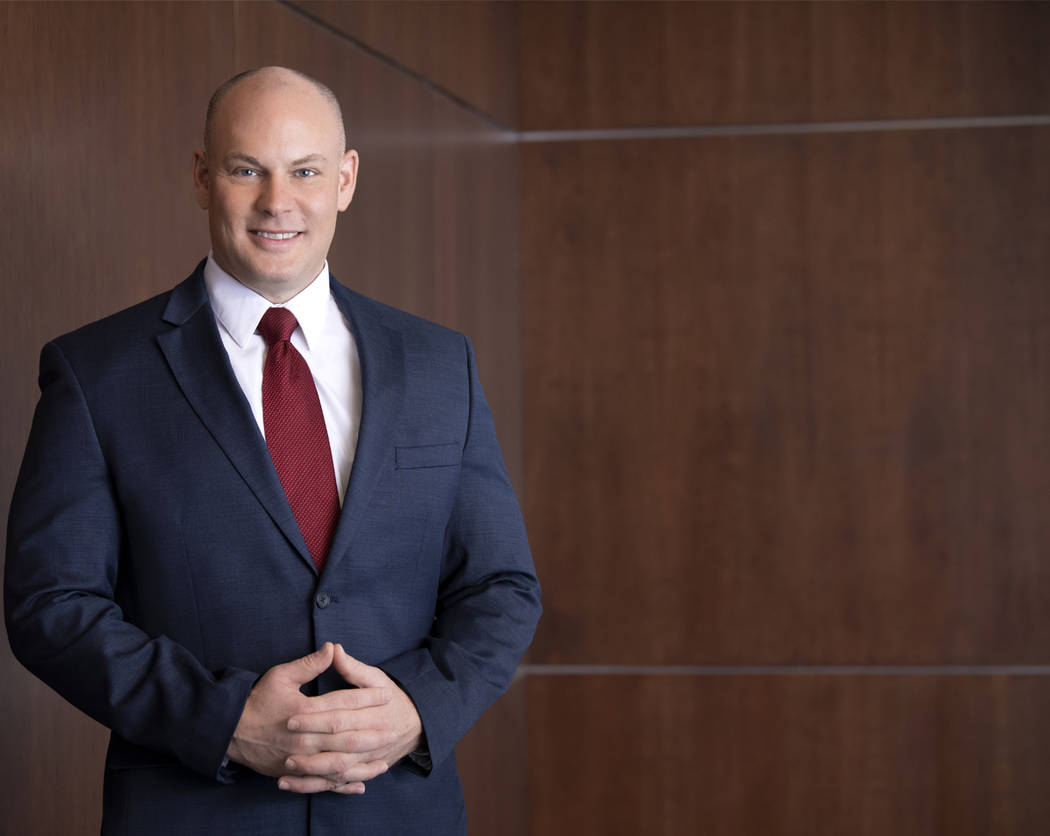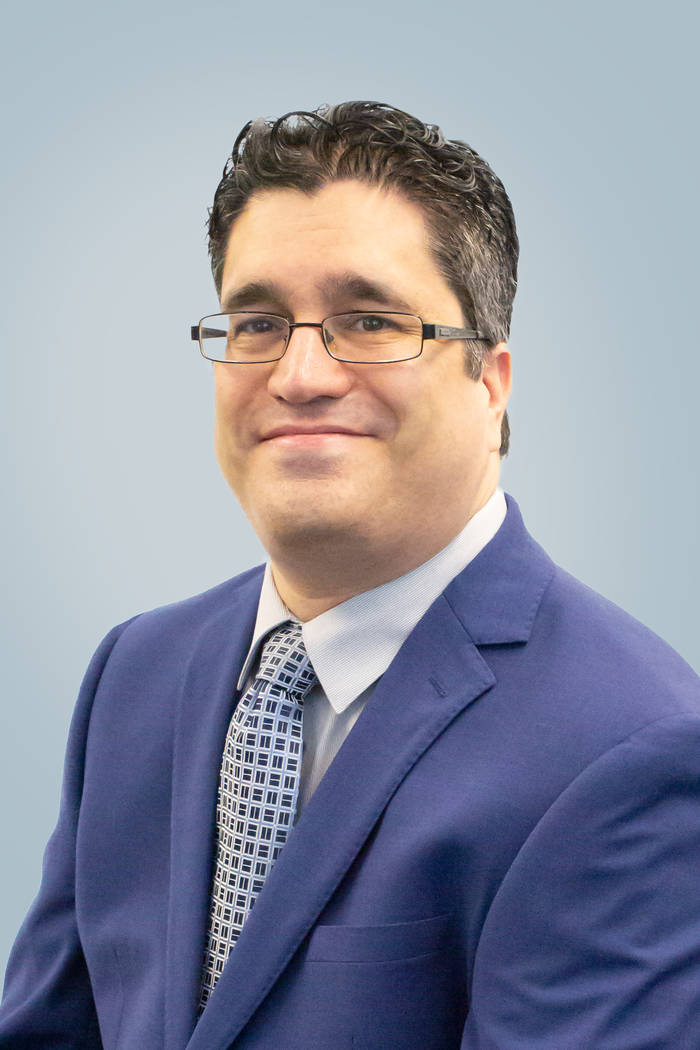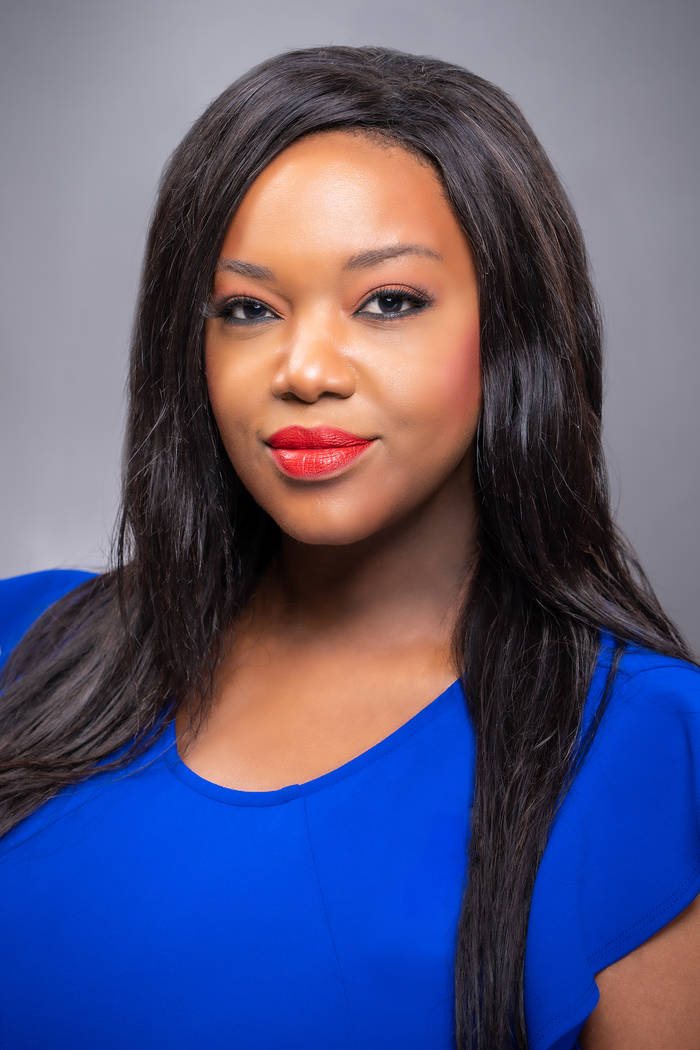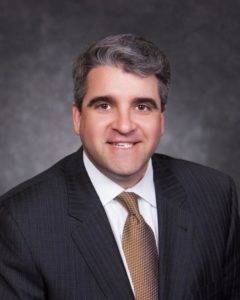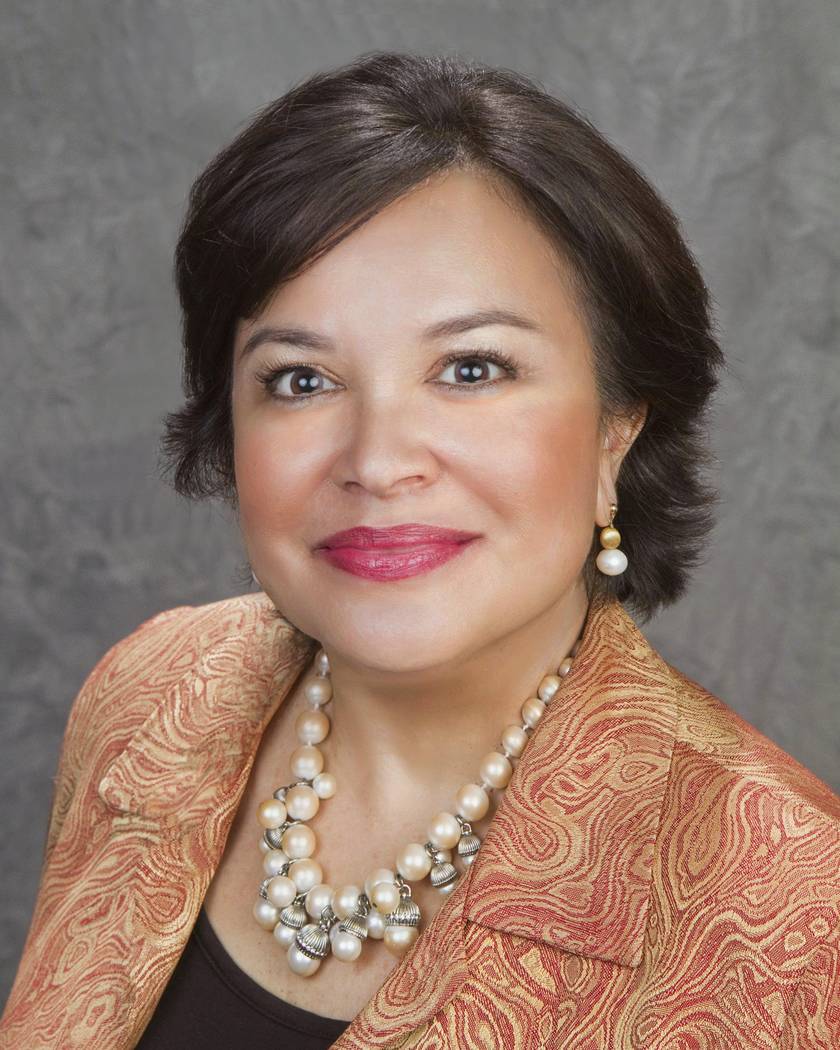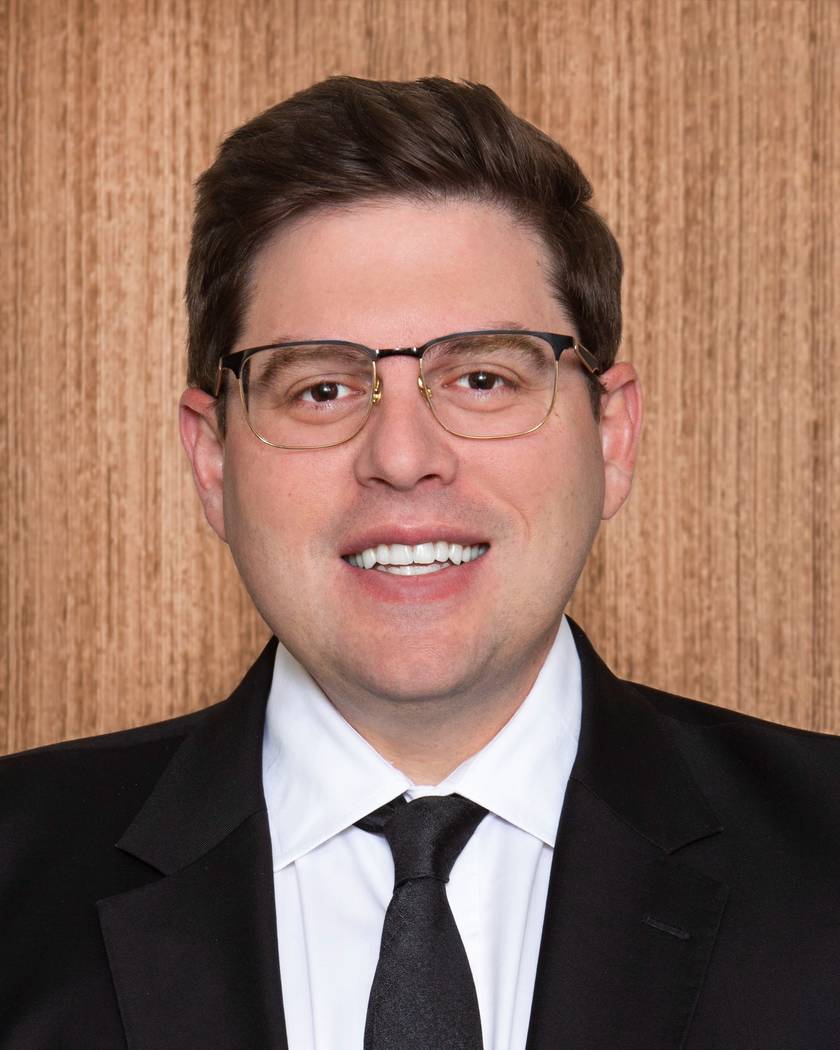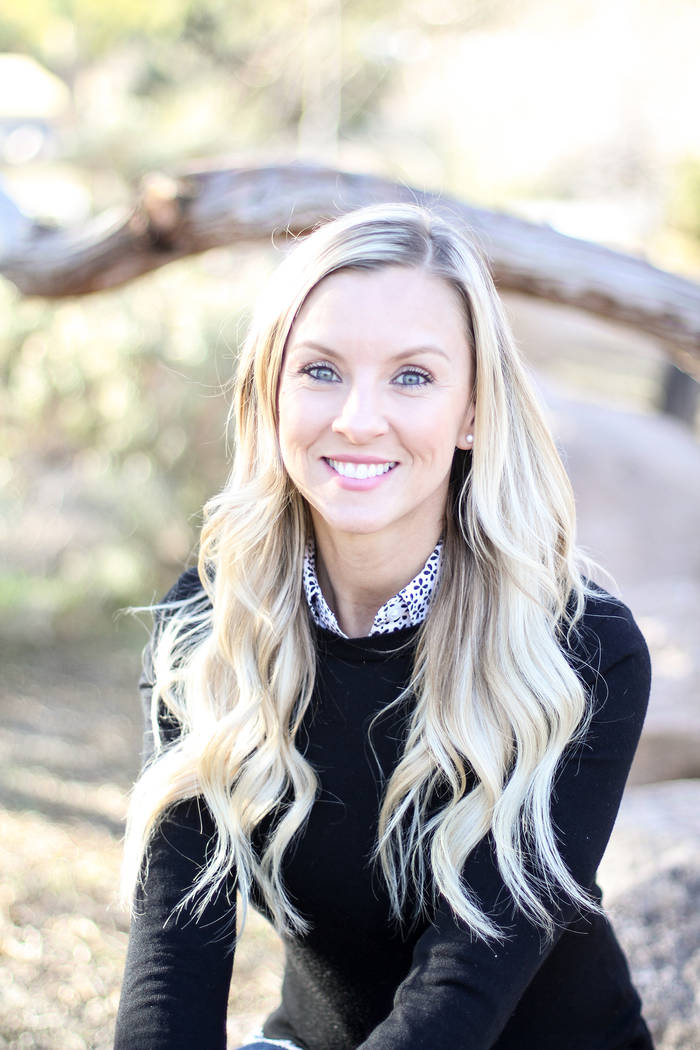 EDUCATION
UNLV has announced Dr. Marc J. Kahn as the new dean of the School of Medicine. He is a senior associate dean at Tulane University School of Medicine and was selected following a national search for the position. He takes his post at UNLV on April 1.
"Dr. Kahn is an experienced leader and innovator who will continue the upward trajectory of our UNLV School of Medicine," said UNLV President Marta Meana. "We were extremely pleased with the high caliber of candidates who stepped forward to lead the school, which speaks to its growing positive reputation across the country."
Kahn takes over for Interim Dean Dr. John Fildes, inaugural chair of the UNLV School of Medicine Department of Surgery and world-renowned trauma surgeon. Fildes had assumed the role in September, stepping in as Founding Dean Dr. Barbara Atkinson transitioned into an advisory leadership role with the school.
"I am very grateful to Dr. John Fildes for his steadfast leadership and for carrying our vision forward as interim dean," Meana said. "He continues to be a tremendous asset and a deeply respected professor and surgeon in our school and in this community."
A hematologist and medical oncologist by training, Kahn oversees admissions and student affairs at Tulane University School of Medicine. He also is a professor of medicine and the school's Peterman-Prosser professor, a position established to introduce students of science-oriented disciplines to the humanities.
The UNLV School of Medicine, which welcomed its first class in July of 2017, now totals 180 medical students and nearly 335 residents and fellows. At UNLV Medicine, the school's clinical arm, 150 faculty physicians see approximately 10,000 patients per month at 19 specialty medical clinics.
In addition to his medical training, Kahn has an MBA with concentrations in finance and international business. At Tulane, he was instrumental in developing the school's four-year medical MBA program and its BS/MD program, which includes a mandatory year of public service with AmeriCorps VISTA.
Prior to his role as senior associate dean at Tulane, Kahn served as director of the MD/MBA Program, chief of staff at Tulane University Hospital and Clinic and as medical director of the Tulane Physician's Organization. He was also chief medical resident at the Hospital of the University of Pennsylvania in the early days of the AIDS epidemic.
In September, he was one of only a few physicians not trained in the United Kingdom to be elected as a fellow of the Royal College of Physicians of London, which is the oldest medical college in England. He has won numerous teaching and speaking awards. In 2018, he was named a Master of the American College of Physicians.
Kahn, who is married and has two children, has served on numerous professional medical boards and committees, and serves on hematology board for the American Board of Internal Medicine and as chair of the American Society of Hematology Committee on Educational Affairs.
ENGINEERING
• David Evans and Associates Inc., a professional services consulting firm headquartered in Portland, Oregon, has opened an office in Las Vegas. The office will be led by DEA Associate and Project Manager Dean Paradise, PE.
Paradise has more than 35 years of civil engineering experience working on large development projects in Nevada, Arizona, California and Texas. Paradise lives in Las Vegas, and is a member of National Association for Industrial and Office Parks (NAIOP), Southern Nevada Home Builders Association (SNHBA), American Society of Civil Engineers (ASCE) and a board member of the Southern California Building Industry Association, Baldy View Chapter.
According to DEA CEO Al Barkouli, "DEA's Las Vegas office fits squarely within our strategic focus on the western U.S. It is also in alignment with our philosophy of finding outstanding professionals and giving them the freedom and support to do what they do best."
The new office is at 750 East Pilot Road in Las Vegas.
For more than 40 years, DEA has provided clients with design services for transportation, water, environmental, land, energy and marine infrastructure systems. DEA's staff includes engineers, surveyors, hydrographers, planners, landscape architects and natural resources scientists. The firm has 30 offices in 11 states. DEA is an employee-owned corporation and consistently ranks among ENR's (Engineering News Record's) "Top 100 Pure Design Firms" in the U.S.
HEALTH CARE
• Dr. Neil Gokal, medical director of clinical education for Southwest Medical Associates has recently joined the Nevada Academy of Family Physicians (NAFP) as a board member. The NAFP works to assist Nevada family physician members in providing the highest quality of care for their patients.
LAW
• Holland & Hart announced the addition of Dirk Gaspar, Of Counsel in the firm's Las Vegas office. Gaspar strengthens Holland & Hart's construction practice by bringing experience serving as lead attorney on litigation and transactional matters involving industrial/infrastructure, commercial and residential disputes, insurance issues and contract negotiation and drafting.
Gaspar focuses his practice on all aspects of construction law, including contract negotiation and drafting, construction defect litigation, disputes and liens. He has counseled some of the largest developers and general contractors in Southern California and Nevada, including clients in the sports and entertainment, mining, development and construction industries. Utilizing his background in architecture, Gaspar has represented clients on industrial, commercial and residential projects.
Prior to joining Holland & Hart, Gaspar worked for boutique construction law firms in Las Vegas and Southern California. He is admitted to practice in Nevada, California, U.S. District Court for the Southern District of California and U.S. District Court for the District of Nevada.
Founded in 1947, Holland & Hart is a full-service Am Law 200 firm with offices in eight states and in Washington, D.C.
• Naqvi Injury Law welcomes its newest attorney, Ryan Venci. Venci brings two decades' of experience in the area of insurance defense to work on behalf of the firm's personal injury clients.
"I've known and worked with Ryan for many years and have a tremendous amount of respect for him," said Farhan Naqvi, founder and managing attorney of Naqvi Injury Law. "My own experience in insurance defense has been invaluable to the success of my firm because I know how insurance companies operate and use it to benefit my clients' cases."
Prior to joining Naqvi Injury Law, Venci spent 19 years representing insurance companies and their insured. "Ryan's extensive knowledge of how insurance companies evaluate and value cases provides tremendous value to our clients," Naqvi said. "He knows how to maximize our clients' recovery for injuries resulting from the negligence of others, which is a significant advantage for their cases."
Venci's areas of practice also include litigation, wrongful death and defective and dangerous products.
Venci was born and raised in Green Bay, Wisconsin, and graduated from the University of Minnesota with a bachelor's degree in journalism and mass communication and a double minor in history and political science. He earned his juris doctorate from the University of San Francisco School of Law, where he graduated cum laude.
NONPROFIT
• First Friday Foundation Las Vegas (FFFLV), a 501(c)3 nonprofit organization, announces that Corey Fagan has been named as FFFLV's executive director. Fagan has been working with First Friday since 2012 in various roles, most recently as the foundation's development director since 2016.
Fagan's primary goal is to ensure the infrastructure of the monthly event is streamlined and cost-efficient, and she is committed to working with the board of directors to improve the event's art programs, lighting, footprint and entertainment. She initiated several community outreach programs during her tenure as development director and is committed to add even more.
Fagan brings a wealth of event, art and community relations experience to her position. She was community relations manager for Life is Beautiful from 2015 through 2019; marketing and events coordinator for the Idaho Cutting Horse Association/NSPRA from 2009 through 2014. Her career has encompassed marketing and writing positions.
Michael Cornthwaite, board president of the foundation, states that, "Corey is a force to be reckoned with when it comes to producing a first-class event. She works hard to ensure that our Las Vegas community receives diverse cultural, musical and artistic programming while providing a venue that fosters and supports artists and artisans. Her relationships with the many First Friday sponsors, donors, community stakeholders and partners have led to a strong and sustainable event that is critical to the life and growth of the Arts District."
Over 17 years (the festival was founded in October 2002), the First Friday event has hosted an estimated 2 million collective visitors and provided a venue for the work of 13,000 artists. For the past few years, First Friday has organized and executed art-related community outreach programs that include bringing art initiatives to several Title One schools. Since Clark County School District experienced a large budget cut in 2017, specifically in the art and music departments, Fagan has increased the organization's focus on these activities to help close the gap.
Currently, First Friday offers funding for field trips to DISCOVERY Children's Museum that include an empowerment assembly to inspire creativity in our youth. First Friday has helped to build school gardens and works with artists connected to the foundation to create murals in schools; plan "art" visits at Senior Day Care centers and support important community events like National Night Out and those that focus on Suicide Prevention, trash and recycling and other cultural city events.
• Goodwill of Southern Nevada has announced the addition of Latoya Bembry and John Helderman to its board of directors. Bembry, the director of strategic communications for The Ferraro Group, has an extensive background in communications and will provide vital expertise to the board. Helderman, a former board member, and CEO of Goodwill of Southern Nevada, returns to the board of directors and brings an established understanding and prevalent insight to the organization.
"I am honored to announce Latoya Bembry and John Helderman are now members of our board of directors," said Rick Neal, president and CEO of Goodwill of Southern Nevada. "Both individuals have had tremendous success in their professional endeavors and will provide much-needed support and insight to our board. I look forward to the future accomplishments of our organization with the assistance of John and Latoya."
— In her current position, Bembry is responsible for planning, managing, expanding and implementing communications and public relations strategies and programs designed to support The Ferraro Group's client goals and initiatives. Bembry began her career in 2003 with The Ferraro Group and has since worked with clients that span a wide range of industries including health care, law, education and nonprofit. In recognition for her exemplary contributions within her community and company, Bembry was named one of Vegas Inc.'s "40 Under 40" honorees in 2017.
— Helderman, who became the CEO of Goodwill of Southern Nevada in May 2017, led the nonprofit in a complete restructuring that greatly improved the organization. Now, as the vice chairman of the board, Helderman is excited to continue supporting Goodwill and its mission. Prior to his position with Goodwill, Helderman held several titles with Caesars Entertainment including vice president of finance for the Flamingo, LINQ and the Cromwell, and corporate vice president of Capital Planning.
• University of Nevada Las Vegas Alumni Association (UNLVAA) has announced the installation of Stacey Purcell as president. Purcell, a seasoned sales and hospitality professional, brings a wealth of knowledge and leadership experience to the position. Currently, Purcell serves as a sales executive with Caesars Entertainment, providing training and coaching to a diverse group of sales managers.
"We know Stacey will provide valuable insight and direction for our organization. Our board of directors is comprised of Southern Nevada leaders who volunteer their time and we would not be able to do the work we do without their guidance and support," said Blake Douglas, interim associate vice president and interim executive director of UNLV Alumni Association.
Purcell attended the University of Nevada, Las Vegas where she earned a degree in hotel administration from the William F. Harrah College of Hospitality. Positions held throughout her career include various management roles throughout her 28 years with Caesars Entertainment. Purcell has consistently been a top producer in revenue, a contributor toward continuous improvement, and a driver of the sales culture for Caesars Entertainment. In 2018, she earned the highly coveted seat in the distinguished Emperor's Club, an award that goes to the top producer for the sales organization based on the highest percentage to goal for the year.
In addition, Purcell is a member of the advisory board of the Las Vegas Hospitality Association and recently served on the Academy of Hospitality and Tourism Advisory Board of Directors.
• DISCOVERY Children's Museum welcomes Charlie Stone, senior vice president of casino operation at Wynn Las Vegas, as the newest member to its board of trustees.
Drawing on more than a decade of experience in the gaming industry, Stone joined Wynn Las Vegas in 2006 and has held positions as a casino analyst, director of casino profitability, director of casino operations and vice president of table games. Now serving as the senior vice president of casino operations, Stone is responsible for ensuring and maintaining efficient and profitable gaming operations for Wynn Las Vegas and Encore Las Vegas. Beyond his professional accomplishments, Charlie has been an active member of the community and a longstanding supporter of DISCOVERY Children's Museum.
Officers on the board include Chair Stacie Truesdell Michaels, Vice Chair Pat Skorkowsky (former CCSD Superintendent), Secretary Kevin Holyfield (Mandalay Bay Resort) and Treasurer Boyd Nelson (Southwest Gas). Members-at-large include Ashlee Andrews (Bank of America), Brad Anthony (Treasure Island), Carrie Carter-Cooper (BESTAgency), Judy Cebulko (community leader), Kami Dempsey-Goudie (Accretive Consulting), Todd Lefkowitz (P3 Healthcare Partners), Rebecca Miltenberger (Brownstein Hyatt Farber Schreck LLP), Troy Moser (MOSER Architecture Studio), Joyce Schneider (philanthropist), Lynda Tache (founder of Grant a Gift for Autism Foundation and owner of NextGEN Strategic Solutions LLC), Gavin Whiteley (Caesars Entertainment), Megan Farnsworth (Wells Fargo's Consumer Bank) and Jennifer Curland (philanthropist). General Counsel for DISCOVERY Children's Museum is provided by Brownstein Hyatt Farber Schreck.
Celebrating 30 years, DISCOVERY Children's Museum, is the top interactive museum in the Las Vegas Valley, welcoming children and families to explore three complete floors filled with heart-pumping, brain-boosting, curiosity-satisfying fun, adventure and discovery. The nonprofit educational institution re-located to Symphony Park in March 2013 and serves as Las Vegas' only children's museum. The three-story museum encompassing 26,000 square feet is complete with nine exhibition galleries featuring immersive traveling exhibitions, daily programs, demonstrations and activities and collaborative cultural programming for all occasions. DISCOVERY Children's Museum offers children the opportunity to explore their curiosities while addressing the core educational areas of science and nature, art and culture and early childhood development.
REAL ESTATE
• Acoustic Design Systems (ADS), a commercial and residential automation and security solutions company, has launched an acoustic panel division to accommodate client and consumer demand, as well as expand its executive team with the hiring of Amanda Crigar as director of marketing.
As builders continue to incorporate large glass windows, concrete walls and high ceilings into new construction, Acoustic Panels have grown in popularity as an on-trend, functional interior design element that improves voice articulation and music fidelity while reducing noise in any room. ADS now custom designs decorative acoustic panel layouts to serve as both an audio solution and as living artwork.