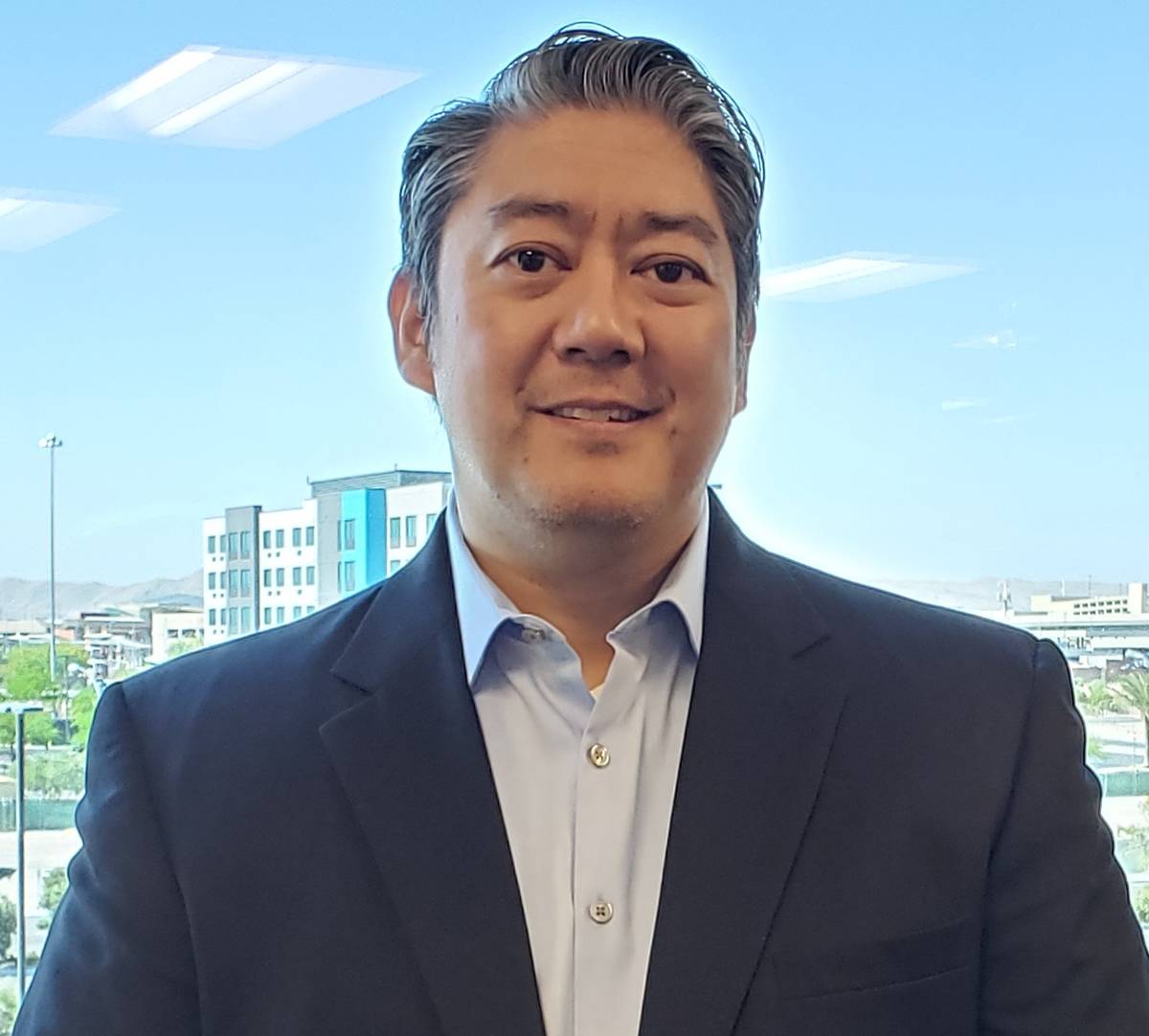 EDUCATION
• Katelyn Brinkerhoff, the new state coordinator for University of Nevada, Reno Extension's Master Gardeners of Nevada, is bringing plant-growing education and training online to ensure consistency and broader accessibility for the program.
As state coordinator, Brinkerhoff is providing leadership for the Master Gardener Program across Nevada by creating statewide courses for all counties. One of her main goals is to move the mandatory training for Master Gardeners online, so that all new Master Gardener volunteers have access to the same quality training materials and information.
In order to become a certified Master Gardener, volunteers must go through at least 50 hours of instruction. Extension staff, specialists and local gardening professionals teach a series of classes to train volunteers in research-based home horticulture practices. Afterwards, Master Gardeners volunteer at least 50 hours a year wherever their knowledge and skills best fit community needs.
As volunteers, their goal is to provide free, research-based horticulture information to their communities. They contribute volunteer hours through a variety of projects, including answering telephone and email questions, staffing booths at events, conducting educational presentations, serving as docents at area demonstration gardens and consulting at school and community gardens. Master Gardeners also provide plant diagnostic services and can help identify plants and insects.
Although the online Master Gardener training will be the same across the state, this new system will give local coordinators more time to develop county-specific education and activities, as well as focus energy on sharing the benefits of the program with the community.
"Extension is excited to have Katelyn leading Nevada's Master Gardener Program," said Holly Gatzke, Extension northern area director. "Her experience will enable us to expand and teach more people in Nevada on plant growing for food, beauty and environmental improvements."
Brinkerhoff previously worked for Iowa State University Extension and Outreach as a horticulture educator. She worked with Master Gardeners on creating sustainable projects and coordinated yearly trainings and continuing education, which moved online the last two years. After working closely with the state coordinator in Iowa, she decided to apply her knowledge and skills on a statewide level.
Brinkerhoff's long-term goal is to grow the volunteer program here in Nevada, while focusing on projects such as a coordinator's guide and a volunteer handbook and management system to track data and impact more accurately.
LAW
Paola Armeni, founding member and longtime board member of the Las Vegas Business Academy, has officially been sworn in as president-elect of the prestigious State Bar of Nevada.
Armeni will work alongside State Bar of Nevada President Ann Morgan, Vice President Julie Cavanaugh–Bill and Governor Marisa Rodriguez to carry out the state bar's administrative functions, set policies and procedures, affect rule changes, take legislative positions relative to the administration of justice and oversee the bar's fiduciary responsibilities.
Further, the swearing in of Armeni, Morgan, Cavanaugh-Bill and Rodriguez marks the first time the State Bar of Nevada has had all of its board officer roles filled by women.
As a founding member, longtime board member and mentor with the Las Vegas Business Academy, Armeni assists in developing future business and community leaders in Las Vegas through mentorship and scholarships. An attorney at the Clark Hill law firm in its Las Vegas office, Armeni litigates civil rights actions and criminal defense cases. She protects individuals whose constitutional rights have been violated and defends those accused of crimes.
Founded in 1928, the State Bar of Nevada is a public corporation that operates under the supervision of the Nevada Supreme Court. The state bar regulates attorneys in Nevada and provides education and development programs for the legal profession and the public.
The Las Vegas Business Academy, a 501c (3), was founded in 2011. It provides full payment of tuition, fees and books to selected students pursuing their graduate degree while residing in Las Vegas. It also supports Clark County school teachers in gaining their graduate degrees. Students gain exposure to social etiquette, financial health and wellness, interview and resume building, sales and marketing.
MARKETING
• YESCO, the 101-year-old company known for creating, repairing and maintaining internationally recognizable signs, announces a transition in leadership, effectively immediately. Fourth-generation family members Ryan, Joshua and Nathan Young have been named to the Young Electric Sign Co. board of directors. In addition, Ryan Young has been named president and chief executive officer of Young Electric Sign Co., the parent company of YESCO, while Joshua Young has been appointed president of YESCO Custom Signs and YESCO Sign and Lighting Service.
"I was bolstered early in my career with the confidence my father had in me to carry this business forward. I have just as much confidence in the fourth generation to meet the opportunities that await this great organization," said Thomas Young Jr., second-generation family member and chairman of the board directors, Young Electric Sign Co.
Prior to his appointment as president and CEO, Ryan Young served as regional vice president of the Rocky Mountain region, where he managed the Salt Lake City facility, as well as seven satellite sales and service offices throughout Colorado, Utah, Montana, Northern Nevada and Idaho. He joined the company in 1996. He holds a Bachelor of Arts degree in economics and a master's degree in business administration from the University of Utah.
Ryan Young replaces Michael Young, president and CEO for the past 33 years. Michael Young will continue to be active in the company's day-to-day activities and will assume the role of executive chairman of the board.
Joshua Young previously served as president of YESCO Franchising, which operates across the United States and Canada. Joshua began his career working in fabrication and then became an account executive for YESCO Outdoor Media. He proved instrumental in organizing and launching the YESCO Franchise business in 2011. Joshua Young holds a Bachelor of Science degree in business management from Westminster College and a master's degree in business administration from the University of Utah.
Stephen Jones, who held the role of president of YESCO Custom Signs and YESCO Sign and Lighting Service for seven years, will now assume the role of senior vice president of YESCO Sign and Lighting Service.
Sam Fisher, who served previously as franchise development manager, will assume a new position as senior vice president of YESCO Franchising.
Thomas Young, Jr. retains his role as chairman of the board of directors, while Paul Young and Jeff Young continue to serve on the board and as executive vice presidents.
TRANSPORTATION
• Eugene "Gene" Ramos, PE, has been named HNTB Corp.'s Nevada practice builder/group director and associate vice president, based in the firm's Las Vegas office. Ramos brings more than 20 years of infrastructure experience in Nevada and leads HNTB's strategy to continue growing in the state.
"We are thrilled to have Gene's leadership at HNTB as we continue in our commitment to meet the evolving transportation needs across Nevada," said Wayne Feuerborn, HNTB West Division president. "Gene has the proven ability to understand and deliver what our clients need most — leading large multidisciplinary teams to successful outcomes."
Ramos spent more than 11 years with the Las Vegas Valley Water District, and more recently served as senior civil engineer and project manager for other consulting firms. He has worked on a variety of critical transportation projects in Nevada, including Project NEON (I-15/U.S. 95) Design-Build, Reno Spaghetti Bowl I-80/I-580/U.S. 395 System to System Interchange Reconstruction and the I-11 Boulder City Bypass Design-Build.
Ramos earned a Bachelor of Science in civil engineering at the University of Nevada, Las Vegas and a Master of Science in public administration from Norwich University. He is a registered professional engineer in Nevada and seven other states. His professional affiliations include the American Society of Civil Engineers and the American Public Works Association.