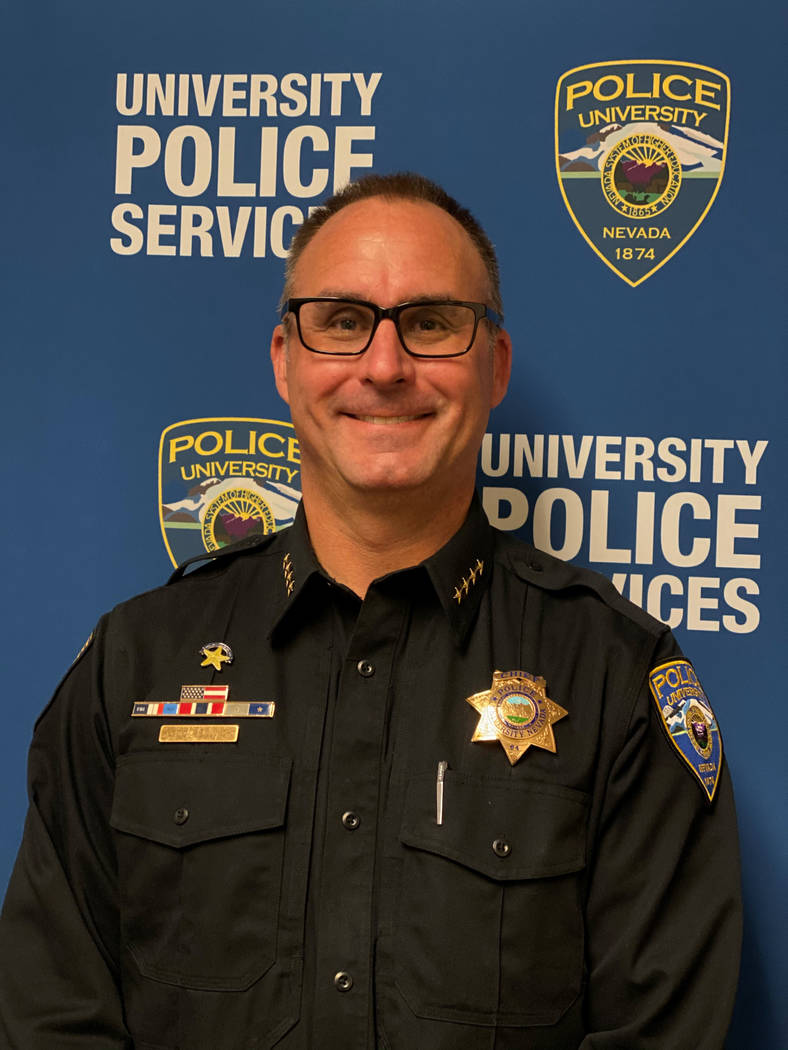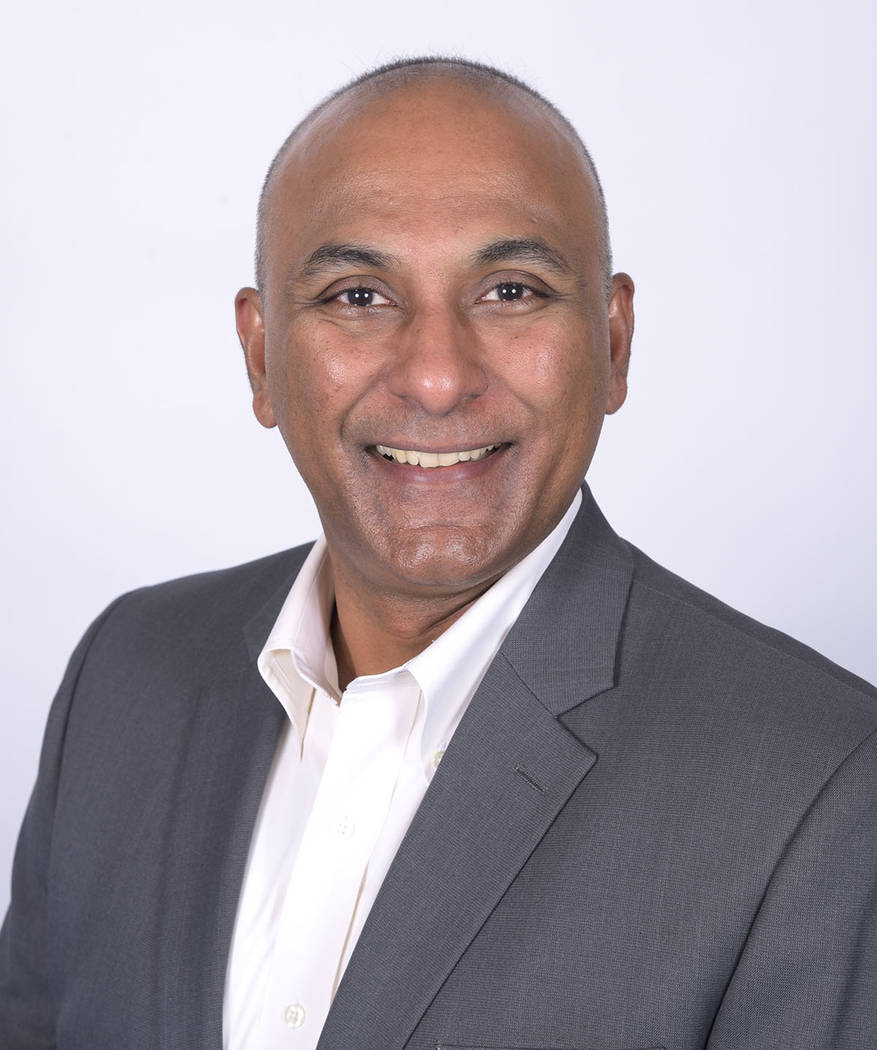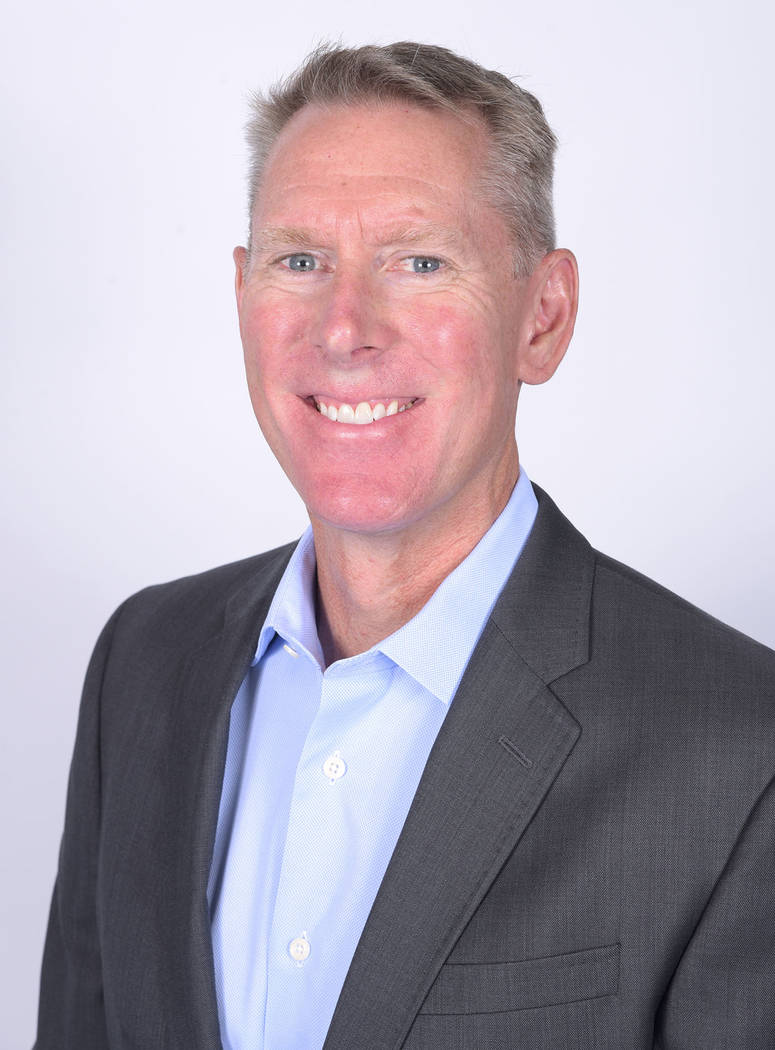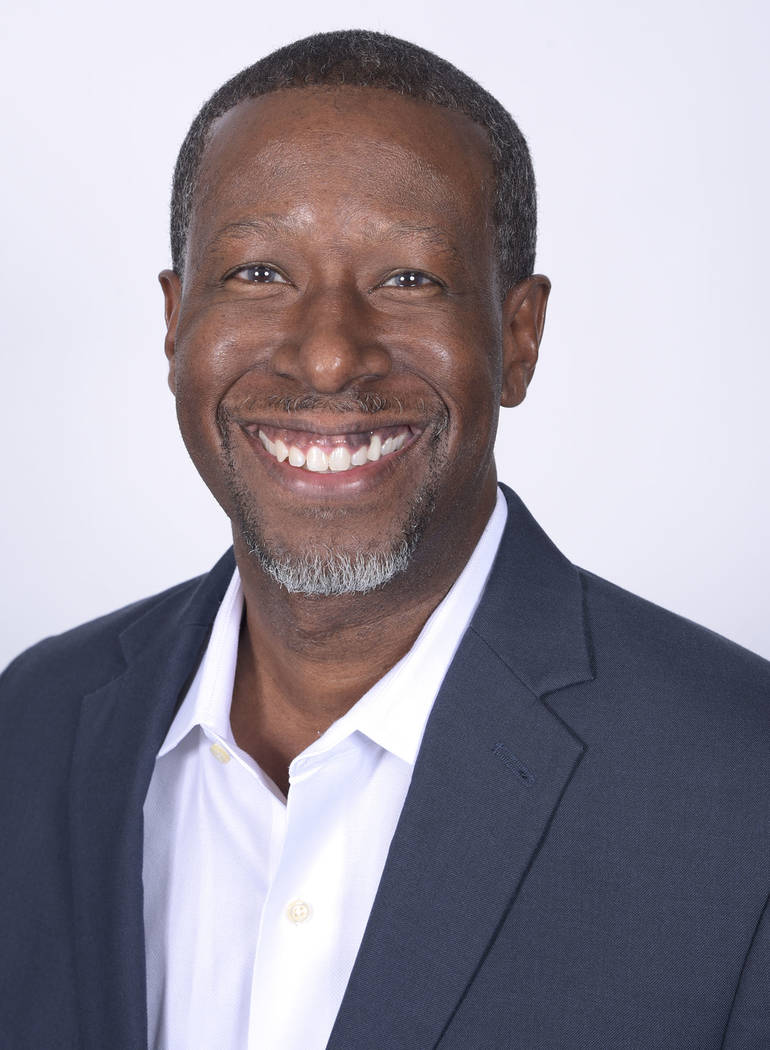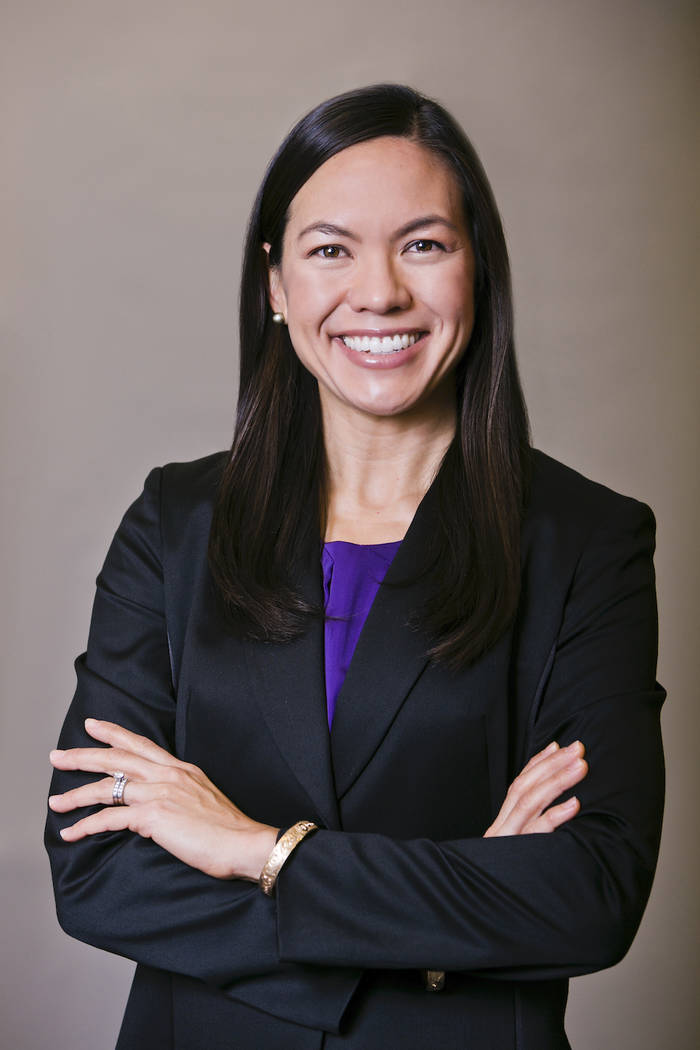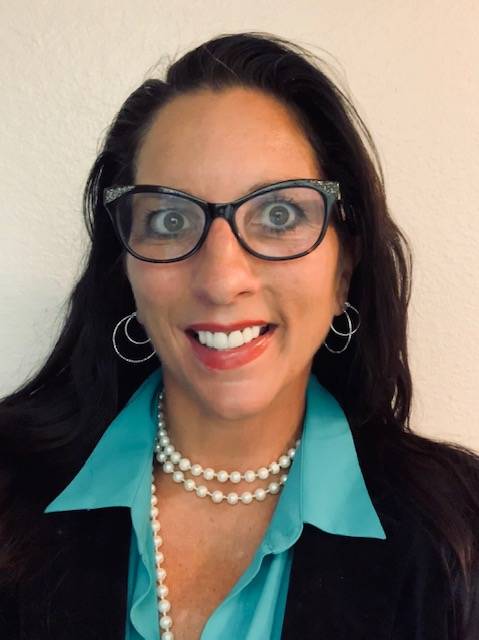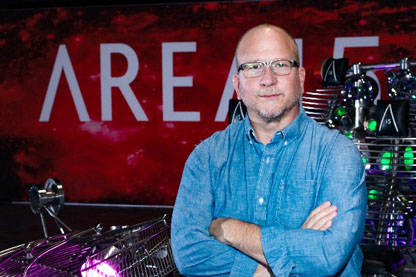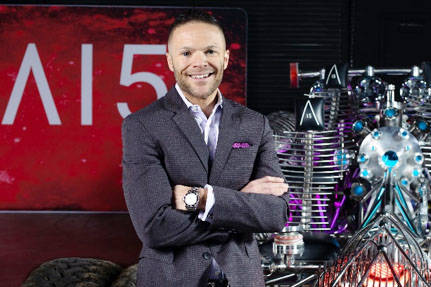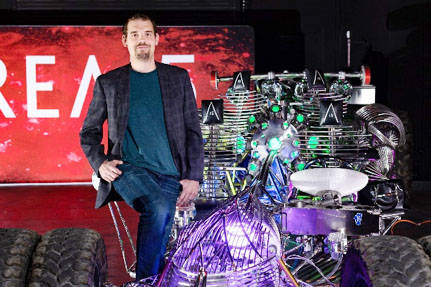 EDUCATION
• Todd Renwick has been named assistant vice president and chief of university police services following a national search.
Renwick, whose career at the UNR spans more than two decades, had served in an interim capacity since February. University Police Services is responsible for coordinating safety and security activities at all of the Northern NSHE campuses including UNR and its satellite campuses, Truckee Meadows Community College, Western Nevada College, Desert Research Institution – North, and Great Basin College.
"Throughout his time at the University, Todd has done an outstanding job in understanding the unique role that law enforcement has on a college campus," said Vic Redding, the university's vice president of administration and finance (VPAF). Police Services is a unit within VPAF. "His level of experience, coupled with his deep connection to the campus community and his development of important collaborative agreements with the law enforcement community of Northern Nevada, make him the perfect person to advance police services' goals of making NSHE Northern institutions a safe and welcoming environment for our students, faculty, staff and visitors."
Renwick joined the University Police Department in 1998, and quickly rose through the ranks. He previously served as interim director (2001-2002), associate director (2002-2008), commander (2008-2016) and associate director (2016-19). Over the past nine months, Renwick helped finalize consolidation of services with Western Nevada College, completed an inter-institutional memorandum of understanding with Great Basin College in Elko to provide additional support services and helped recruit and hire a victim advocate for the campus as part of a $275,000 grant, He earned widespread praise from the public safety community of Nevada for his work in the wake of the Argenta residential hall explosion July 5. This effort included developing a comprehensive safety plan for the more than 1,000 students, who were relocated to Wolf Pack Tower in August.
In addition to his policing duties, Renwick has served on numerous campus committees over the years, including Faculty Senate, the Emergency Planning and Advisory Board and the Hate and Bias committees. A native of Reno and a graduate of Reno's Wooster High School, Renwick holds a Bachelor of Science in business management from the University of Phoenix.
FINANCE
• Credit One Bank has added four new senior vice presidents to its leadership team. The newly appointed executives are: Allan Shutt, senior vice president of audit; Anant Subramanian, senior vice president of digital solutions acceleration; David Herpers, senior vice president of digital banking; and Marlon Madden, senior vice president of fleet card.
— Shutt returns to Credit One Bank after serving as vice president and compliance officer from 2007 to 2015. Shutt was most recently at Lawdesk.com, where he was founder and general counsel. He brings vast experience in the financial industry, as well as his legal background, to Credit One Bank.
— Subramanian joined the Credit One Bank team from Comcast Corp., where he served as senior director, business-technology transformation. In his new role as senior vice president of digital solutions acceleration, Subramanian will help establish and manage a digital vision that aligns with the bank's strategic plan. He will be relocating to Las Vegas from Cherry Hill, New Jersey.
— Herpers most recently served as senior vice president of wealth management and omnichannel sales optimization at U.S. Bank. In his new role as head of digital banking and customer engagement at Credit One Bank, he will lead the creation of the digital banking strategy. Herpers is a seasoned leader with significant expertise in digital banking, product innovation and client acquisition.
HEALTH CARE
JanOne Inc., a company focused on reducing opioid addiction by finding treatments for conditions accompanied by pain and bringing to market drugs and therapies with nonaddictive pain-relieving properties, announced the hiring of Tony Giordano, Ph.D. to serve as its chief scientific officer.
Dr. Giordano is JanOne's founding scientist. As chief scientific officer, he will oversee development of the company's recently announced PAD treatment, TV1001SR, including the Phase 2b clinical protocol, manufacturing and Phase 2b clinical trials. In addition to his role with JanOne, he also serves as senior director of special projects in the Innovations Center at the Cleveland Clinic.
"I'm delighted to announce Dr. Giordano's appointment as chief scientific officer," said Eric Bolling, president of JanOne. "His knowledge and his experience in the sciences are invaluable in helping create and advance JanOne's mission. We look forward to his leadership as we work to develop JanOne's pipeline of drug treatments to target the cause of pain, or pain itself, and that in the future may replace opioids currently in medicine cabinets across America."
"Dr. Giordano will play a key role in the identification of future clinical candidates as we develop our pipeline, targeting solutions that can treat an underlying condition and associated pain without the need for opioids," said Tony Isaac, JanOne's CEO.
As an experienced researcher and bioscientist, Giordano has held senior positions at cutting-edge biotechnology companies. As president of Sulfagenix Inc., he managed the completion of a Phase 1 clinical study, GRAS affirmation and launch of medical food product. As CEO of Theravasc Inc., he managed collaborations and development of a new drug formulation, TV1001SR, which JanOne licensed and oversaw and managed the Phase 1 clinical study and two Phase 2 studies. He also held senior positions at Message Pharmaceuticals Inc., Nucleonics Inc., and Alteris Inc.
Prior to Theravasc, Giordano had served as an adjunct professor of biology at Case Western University, special advisor to the chancellor at LSU Health Sciences Shreveport and as the assistant dean of research and business development at Louisiana State University's Health & Sciences Center. At Louisiana State he worked with faculty to define the commercial potential of research and identified and brought funding through sponsored research agreements. Additionally, Giordano served as director of experimental therapeutics in the Feist-Weiller Cancer Center and as associate professor in the pharmacology and biochemistry departments.
He served as advisor to three biotechnology venture capital funds, a consultant to the Biomedical Research Foundation and was appointed by the governor of Louisiana to the Innovation Council. Giordano has more than 20 issued patents and a number of pending patent applications and has published more than 50 research studies. Before beginning his career in biotech, Giordano was a senior scientist at Abbott Laboratories. He earned a Ph.D. in molecular genetics at Ohio State University.
REAL ESTATE
• The statewide Nevada Realtors hired Reno-based attorney Christal Park Keegan to manage its Legal Information Line and provide related services for its more than 18,000 members.
Her responsibilities will include managing the association's Legal Information Line and authoring and contributing to articles for its website and publications.
Keegan, who has a Nevada real estate license, has years of experience in real estate law. She graduated from high school in Hawaii, earned a degree in economics from San Diego State University and a law degree from Vermont Law School.
Her professional experience includes working as an attorney for the National Judicial College in Reno and for the Chapman Law Firm in Northern Nevada. She also has her own legal practice, Keegan Law.
Before moving to Reno in 2012, she worked for a law firm in Honolulu and for the University of Hawaii Manoa Athletics Department as its assistant director of compliance. She previously worked as an intern for the National Collegiate Athletic Association, where she helped with appellate cases and academic fraud investigations.
Outside of the law, Keegan is a competitive runner and enjoys playing the piano. She is married and a proud mother of two boys.
• NDL Group Inc., has hired Tori Field as the project manager. As an experienced professional in commercial construction, she has designed restaurant, bars and office spaces in Las Vegas, within budgets and time constraints.
RETAIL
• AREA15, the experiential retail and entertainment complex opening in early 2020, announces its newest additions to the corporate and Las Vegas team: Chief Technology Officer Mark Stutzman, Head of Partnerships Michael Casper and Head of Talent and Promotion Howard Weiss.
As the CTO for AREA15, Stutzman establishes and implements AREA15's technical vision and infrastructure to bring the immersive entertainment and retail complex to life. Working collaboratively and cross-functionally with development and construction, design, marketing, production and operations, he builds the technology infrastructure that will enhance the visitor experience at AREA15. As an experienced entrepreneur and product executive, Stutzman brings more than 20 years' experience delivering elegant and effective scalable applications.
Casper has a new role in the growing Las Vegas team. He is responsible for implementing and developing commercial and strategic relationships with outside companies and brands in order to provide unprecedented experiences inside AREA15. Casper has a storied career in the hospitality and arena industry, holding roles of director of partnerships, commercial manager and partnerships executive. He comes to AREA15 from the Hard Rock Hotel Las Vegas, but began his career at Anschutz Entertainment Group, where he was part of the opening team of The O2 Arena in London and later became director of partnerships for the Ülker Sports Arena.
As the head of talent and promotion for AREA15, Weiss is responsible for booking all talent, special events and event promotion, including festivals, concerts, comedy shows, artist and celebrity appearances. In addition, Weiss will handle live entertainment activations and ticketing for the complex. Weiss comes with nearly 20 years of experience in hospitality and entertainment holding a variety of leadership roles in companies such as Element Hospitality, AEG Presents, Penn National Gaming, Pure Management Group and Caesars Entertainment Corp. With a solid history of building large food and beverage teams, marketing, entertainment daylife and nightlife bookings, ticketing, promotions and nightlife strategy and operations Weiss' background makes him an invaluable addition to the AREA15 executive team.
AREA15 will announce additional attractions and food and beverage experiences this fall. With a growing collection of dynamic destinations including Nomadic, Emporium, Oddwood, Dueling Axes and its anchor experience, Meow Wolf Las Vegas, AREA15 will also host ongoing pop-up events designed to attract locals and tourists of all ages when it opens in 2020. AREA15 is the development project led by a joint venture between real estate development firm Fisher Brothers and creative agency Beneville Studios, both of New York.