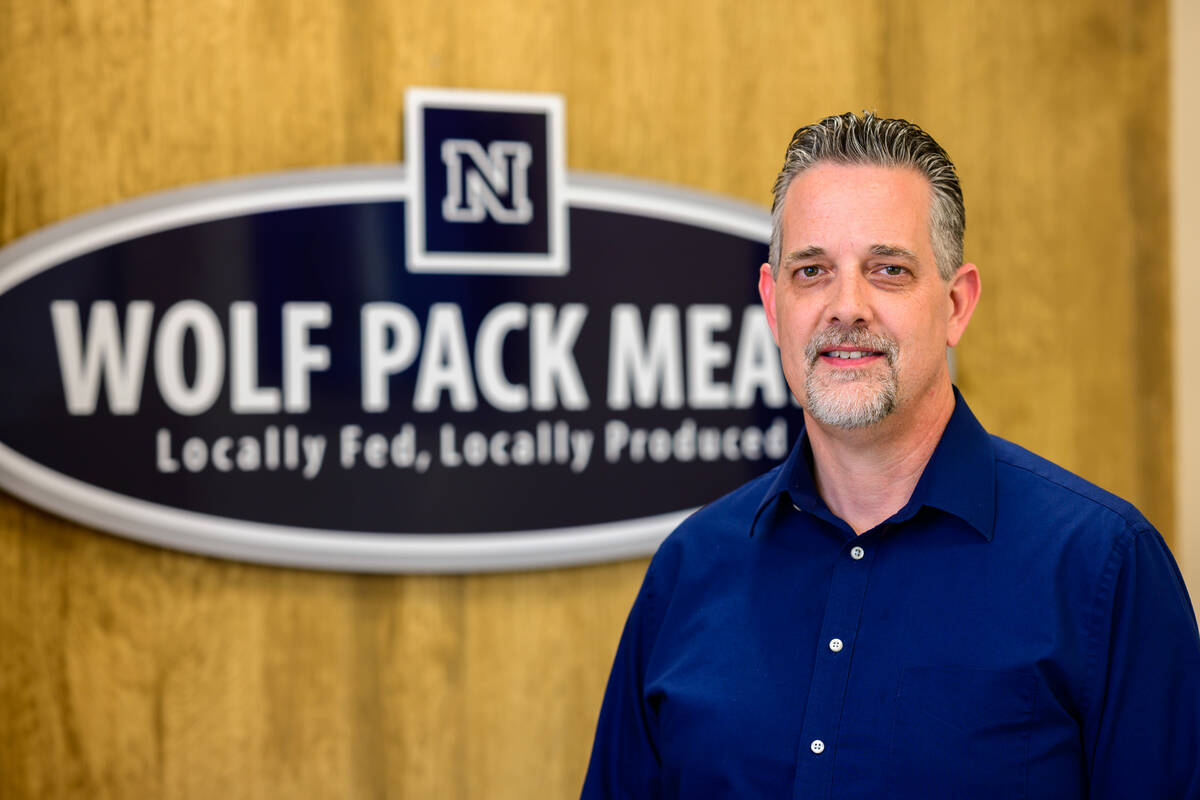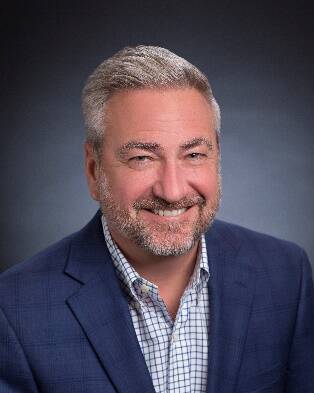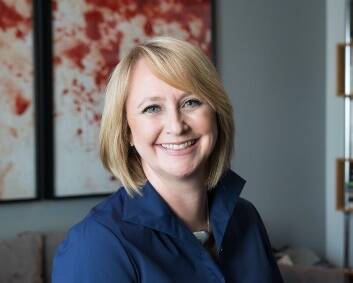 EDUCATION
• Tom Kulas has joined the University of Nevada, Reno Experiment Station's Wolf Pack Meats facility as the new operations manager. Kulas will be overseeing the operations of the facility, which includes the slaughter, processing and packaging of livestock such as beef, lamb and sheep, swine and goat.
Wolf Pack Meats is a USDA-approved facility that offers students the opportunity to learn the ins and outs of meat technology while using the industry's best machinery. Kulas is focusing on continuing the facility's efforts in teaching, research and outreach to offer students and faculty a first-hand experience in meat production, retail distribution and packaging.
Kulas has been in professional management for over 20 years in various industries, gaining experience in managing and motivating teams and overseeing program finances. He plans to use his knowledge and experience to grow the Wolf Pack Meats team and increase the production of the facility to better serve northern Nevada consumers.
"We are delighted to have been able to bring someone of Tom's experience in management and business operations to Wolf Pack Meats," said Chris Pritsos, director of the University of Nevada, Reno Experiment Station. "Under Tom's leadership, we expect that Wolf Pack Meats will be able to better serve our students, faculty and stakeholders."
Located at the Main Station Field Lab in east Reno, Wolf Pack Meats is one of only two meat-processing plants in Nevada capable of providing U.S. Department of Agriculture-inspected harvesting services to local farmers. The facility maintains its own herd, which it uses to study ways to produce meat in greater quantities with higher quality.
The facility harvests about 3,000 animals each year, while providing students with the chance to not only see the commercial process in action, but also receive hands-on training and experience in a real commercial facility.
Experiment Station is a unit of the University of Nevada, Reno's College of Agriculture, Biotechnology & Natural Resources that maintains a network of field stations across the state and conducts research that supports agriculture, promotes community health, sustains natural resources and stimulates economic development. It is a state-federal partnership.
• Cristo Rey St. Viator College Preparatory High School (CRSV), a local private school that offers students unique opportunities through mandatory work-study programs, is presenting Southwest Gas Corp. President and CEO John Hester with its coveted Executive of the Year Award. The event recognizes senior leadership within its group of Corporate Work Study Program (CWSP) partners who go above and beyond in their commitment to furthering education and students' professional development.
Southwest Gas is a founding member of the CWSP, a program that allows companies to pay the tuition for students while giving them real-life business experiences in return. Since 2019, 30 students have joined Southwest Gas through CWSP in the engineering, operations, contract administration, public affairs and diversity, equity & inclusion departments. This includes mentoring students via Zoom during the 2020-21 COVID-restricted school year. Southwest Gas also sponsored eight students to work at local nonprofit agencies during the current school year: Nevada Legal Services, Heaven Can Wait Animal Society, the Latin Chamber of Commerce and Children's Heart Foundation.
"The partnership with Southwest Gas under the leadership of Mr. John Hester has given our students the opportunity to dream big dreams and realize that they are gifted, important and valued just like their peers who come from privileged families in our Las Vegas community," says Fr. Thomas von Behren, C.S.V., president of Cristo Rey St. Viator. "Our students are given opportunities to excel and become future leaders because of companies and businesses like Southwest Gas. We are so grateful."
HEALTH CARE
• Constantino "Tino" Anastassiou, Doctor of Chiropractic, announces the opening of the new office for Holistic Synergy at 8350 W. Sahara Ave, Suite 250, in the Great American Plaza, between Cimarron and Durango. Founded in 2008, Holistic Synergy was formally on West Lake Mead.
Dr. Anastassiou also welcomes certified massage therapist Misleidys "Mily" Crespo Salceiro to the team at Holistic Synergy.
Holistic Synergy was established in 2008 by Anastassiou. The practice is founded on the approach of functional health-optimizing the performance of the entire body and its organs through scientific diagnostics and comprehensive customized patient-centered care.
NONPROFIT
• Jeff Victor and Michele Quinn have joined The Neon Museum board of trustees. The board also approved a new slate of officers, who will take office July 1. Stevi Wara, senior vice president of sales and marketing special projects at Hilton Grand Vacations, will serve as board chair, taking over for Uri Vaknin, whose tenure included notable achievements, including the museum receiving its national accreditation from American Alliance of Museums and conducting a search for a new executive director.
Joining Wara as officers are Adam Barthelmess, president of Clear Channel Outdoor Las Vegas, as vice chair; John Restrepo, principal of RCG Economics, as treasurer; and Tim Hunter, senior counsel at Travelers Insurance Co., as secretary.
"The leadership of The Neon Museum's Board of Trustees is integral to the continued success and future growth of the museum," said , executive director of The Neon Museum. "The addition of Jeff and Michele bring to the board a breadth of experience in the hospitality and arts industries that will help to build partnerships and enhance our collaborations. The board and staff are excited to welcome the new members, and begin strategically plotting the museum's educational initiatives, expansion opportunities, while continuing to ensure an unforgettable guest experience."
— With over 35 years of professional business management experience, Victor has worked in a variety of entertainment segments including concerts, festivals, special events, stage shows and amusement parks and attractions, the majority of which have been in, or associated with, the casino/hospitality industry. For the past seven years, he has served as vice president of operations for Circa Hospitality Group and its properties including The D Casino, the Golden Gate Casino, the Downtown Las Vegas Event Center and Circa Casino. He previously served as president of the Fremont Street Experience for nearly a decade. A father of three Nevada-born sons, he is active on various professional and community organizations, including as a member of Young Presidents Organization, graduate of Leadership Las Vegas, founding member of the Downtown Vegas Alliance, board member of Fremont Street Experience and board member of Las Vegas Business Academy.
— Quinn has built a career as a gallerist and private art consultant, specializing in post-war and contemporary art. She has served as curatorial advisor for some the largest private and corporate contemporary art collections in the country. After a successful art career in New York City, working for high-profile institutions, such as Christie's, Sotheby's, Brooke Alexander and Gemini GEL at Joni Weyl, Quinn returned to her childhood home of Las Vegas in 2003 to explore new opportunities for her contemporary art interests and elevate the city's status as a cultural arts destination.
Through the years, Quinn/MCQ FINE ART has served as the art consultant to several major corporate collections, including Wynn Resorts, MGM Resorts and Station Casinos. She is a certified member of the Women's Business Enterprise, a previous board member and current member of the Association of Professional Art Advisors and a prior member of ArtTable, a leadership organization for professional women in the arts. She also served on the board of directors for the Art Museum at Symphony Park and transitioned to the board of trustees for the Nevada Museum of Art in 2018 when the two entities merged.
Founded in 1996, The Neon Museum is a nonprofit 501(c)3 organization dedicated to collecting, preserving, studying and exhibiting iconic Las Vegas signs for educational, historic, arts and cultural enrichment.
• The Las Vegas Metropolitan Police Department Foundation is guided by a diverse board of directors. It has announce the appointments of five women as board members on International Women's Day, a day commemorating the social, political and economic achievements of women.
The organization's new board members include: Lisa Bogard, president and CEO of the Anthem Nevada Medicaid Market; Rosie Bone, senior vice president, community relations and public affairs, Las Vegas Raiders; Kimberly Shaw, president/CEO, Dignity Healthy St. Rose Dominican San Martin; Olivia J. Smith, growth and development director, Health Plan of NV, United Healthcare; and Donna Stanfel, vice president retail market manager, Nevada State Bank.
The announcement underscores the LVMPD Foundation's commitment to expanding its board to both reflect the community and tap into the significant talent of many of the valley's business and community leaders. With these new members, 50 percent of the LVMPD Foundation board is now comprised of women.
— Bogard was the chief operations officer and regional vice president for Nevada Medicaid. She earned a Bachelor of Arts in psychology from Southern New Hampshire University.
— Bone oversees community relations, event operations for the Raiders Foundation, and youth football for the Silver and Black. She also serves on the board of directors for the Henderson Chamber of Commerce, and the advisory board for Special Olympics of Nevada. Bone earned a Bachelor of Arts in communication from the University of Saint Mary.
— Shaw, MBA, BSN, RN, FACHE, earned a Bachelor of Science in nursing and an MBA from Texas Women's University. She held the positions of director of critical care and cardiology services for Valley View Hospital; director of critical care services/interim chief nursing officer at St. Luke's Sugar Land Hospital; and vice president of patient care services and chief nurse executive officer for Dignity Health Mercy Medical Center. In 2017, Shaw accepted the role of chief operations officer for Dignity Health, St. Rose Dominican Siena Campus. She became president and CEO of St. Rose Martin in 2019.
— Smith holds a Bachelor of Science in nursing and has over 20 years of experience in medical operations. Her philanthropic work includes the development of community programs for low-income families; working with 11 LVMPD substations' Community Oriented Police (COP) teams to drive community events; and serves on the event planning committees for the Office of Community Engagement (OCE), LVMPD Foundation, and Three Square.
— Stanfel has more than 18 years of banking experience. She earned a Bachelor of Business from the University of Nevada, Las Vegas, as well as her MBA from the UNLV Executive MBA program. Over the past decade, she has coordinated Nevada State Bank's support of Junior Achievement, including fundraising and volunteer efforts. Stanfel serves as a Las Vegas Leadership Alumna, expanding her reach with other leaders in the community.
"For over two decades the LVMPD Foundation board has ensured the organization is an engaged and respectful partner of the LVMPD," said Tom Kovach, executive director of the LVMPD Foundation. "These latest trustee appointments continue to bolster our ability to support the many critical and important initiatives of the LVMPD that make Southern Nevada a safer place to live, work, and visit."
Las Vegas Metropolitan Police Department (LVMPD) Foundation is a 501(c)3 nonprofit organization that raises funds to support and supplement Las Vegas Metropolitan Police Department programs and initiatives. The LVMPD Foundation was established in 1999 and is dedicated to supporting LVMPD area commands, special units, equipment, training and hundreds of community engagement programs and initiatives that build relationships between law enforcement and the communities they serve.