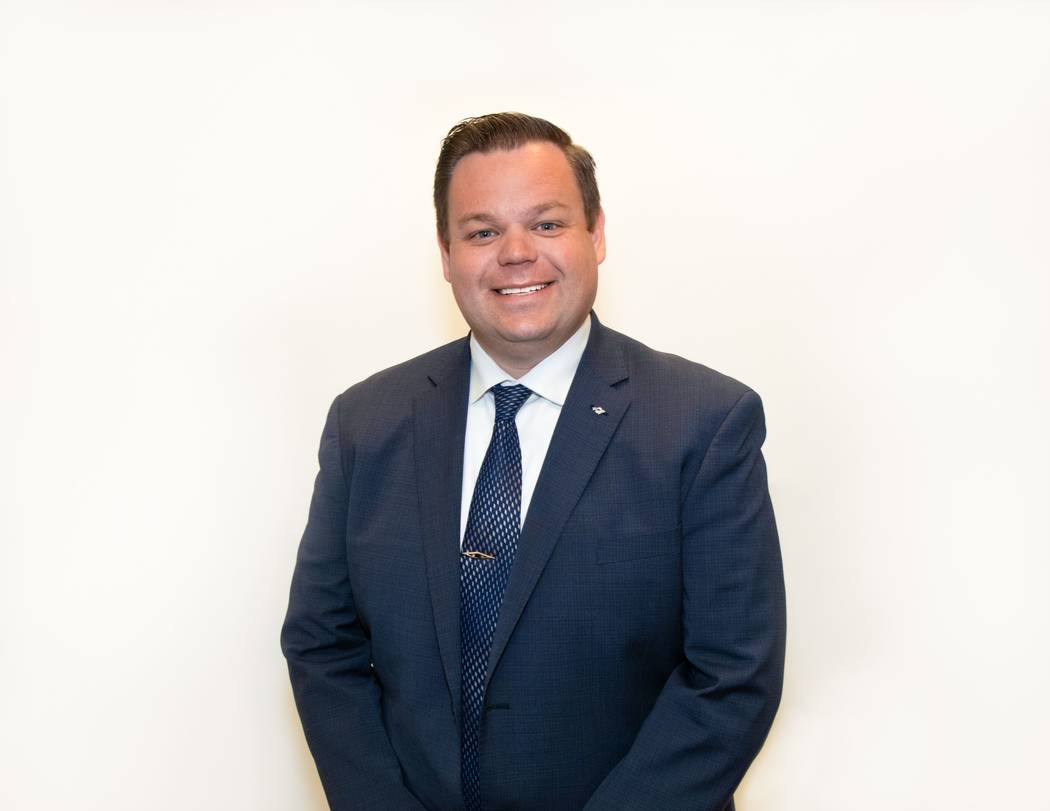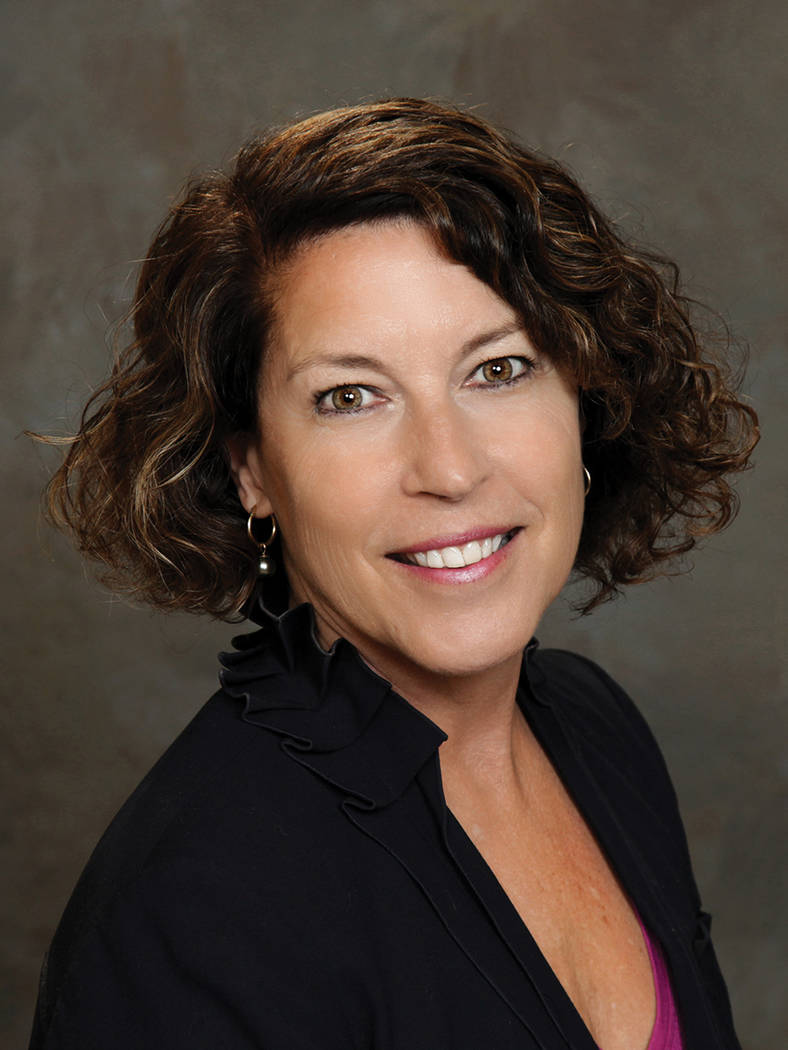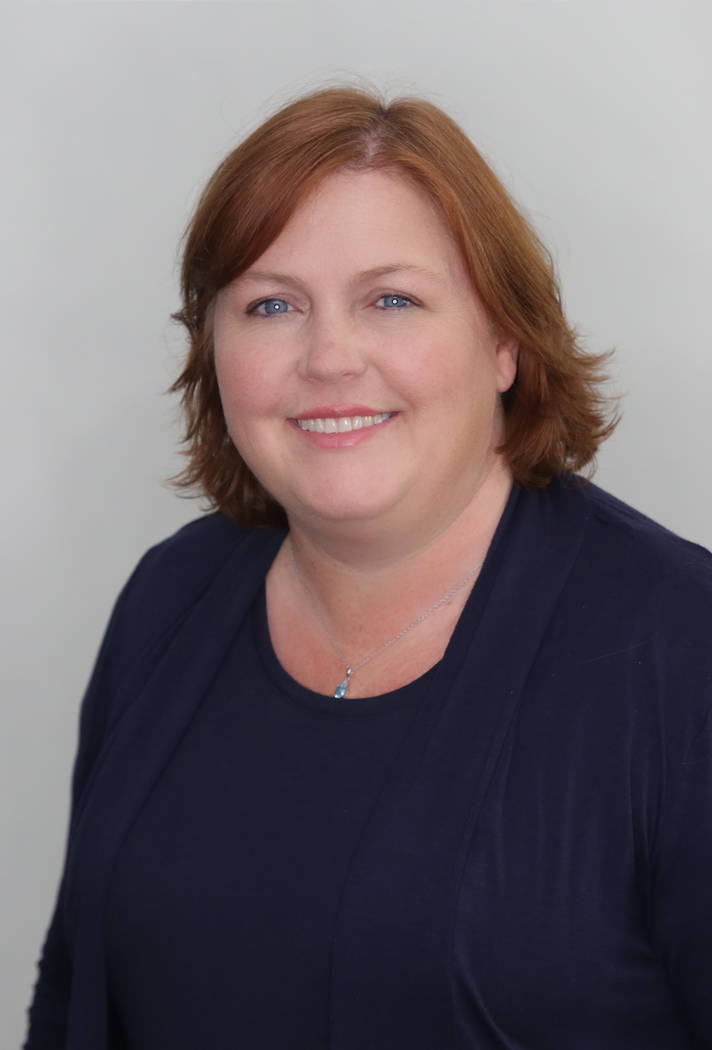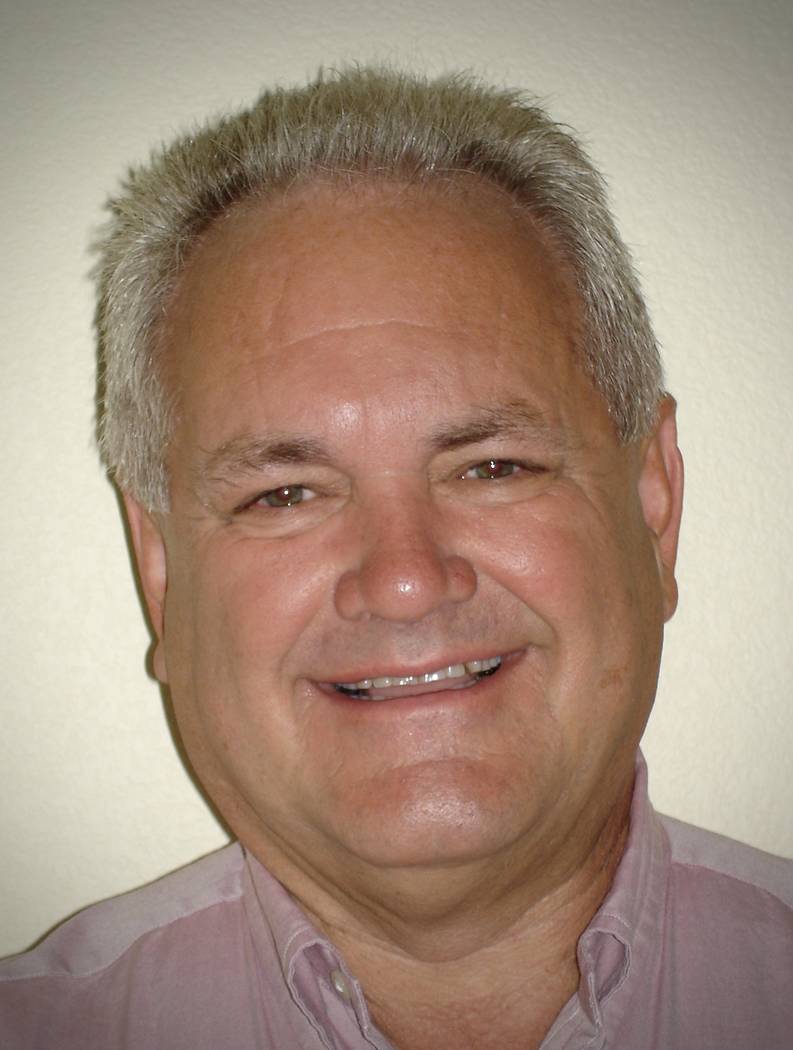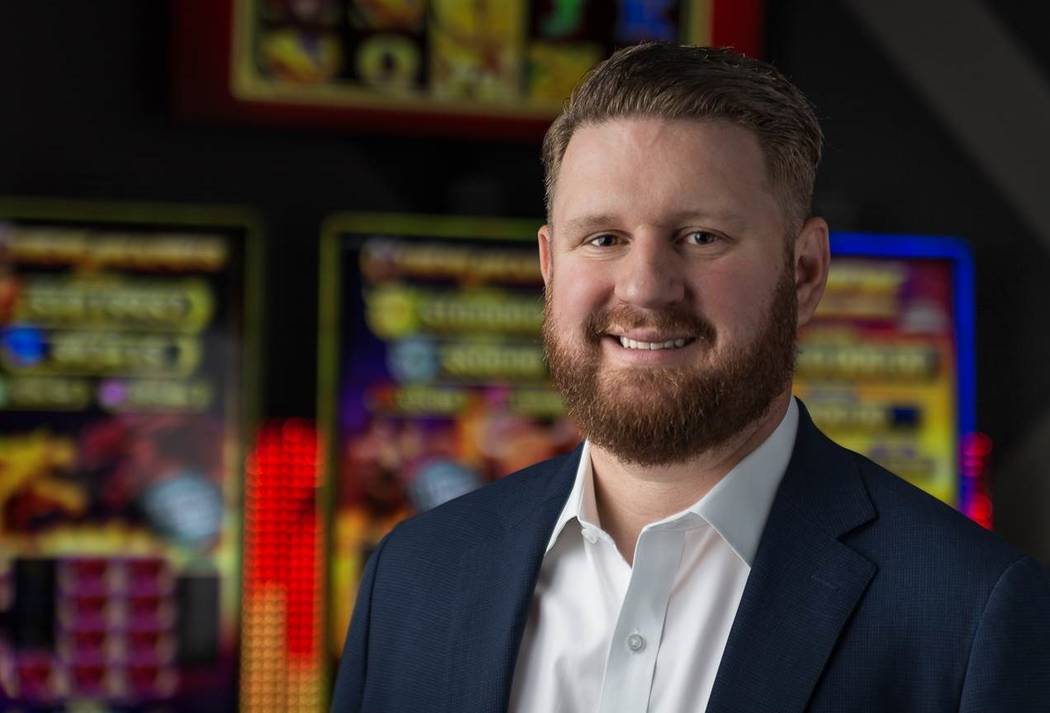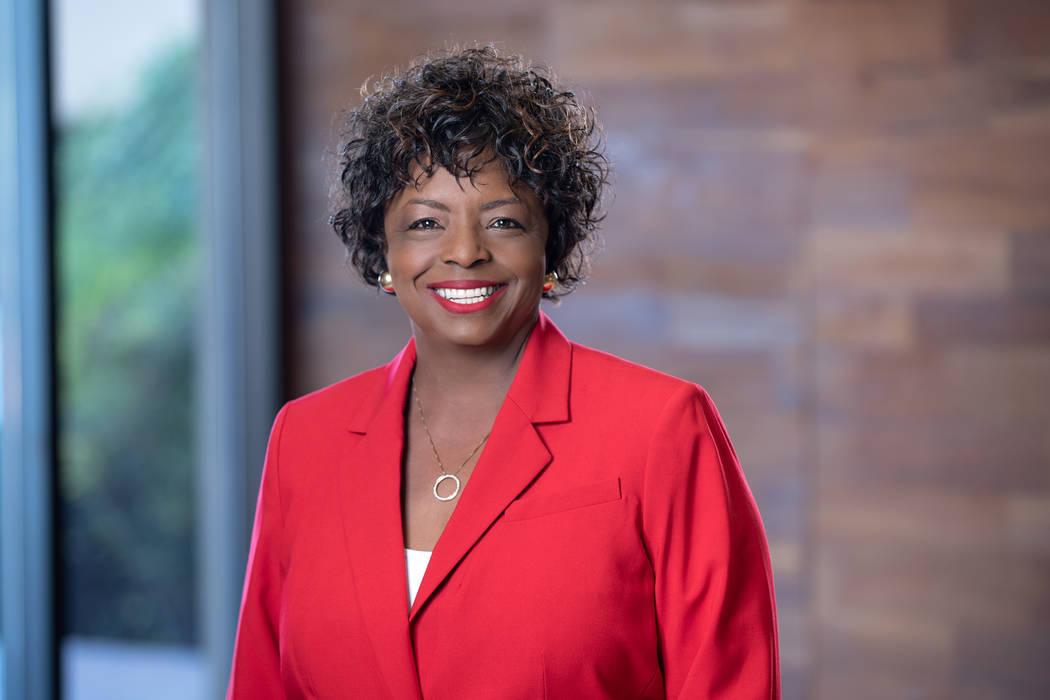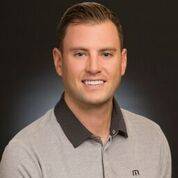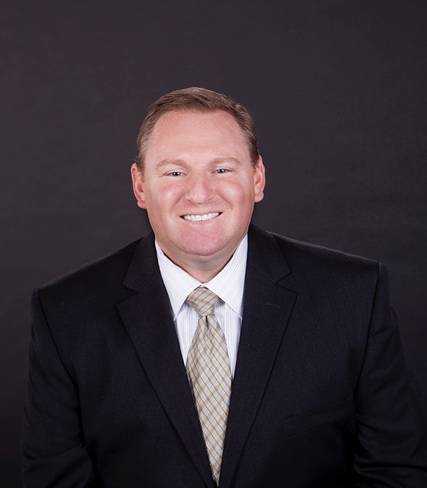 FINANCE
• Whalen Financial, a Las Vegas-based investment and wealth management firm, has announced Reid Rasner as the newest adviser to join its team of financial professionals. As a wealth advisor, Rasner will manage client assets and build retirement plans for the firm's clients.
"As we continue to build our team of qualified, knowledgeable financial professionals, we are thrilled to welcome Reid to Whalen Financial," said Andrew Whalen, CEO of Whalen Financial. "After gaining experience with one of the world's largest wirehouse brokerage firms and with a background in financial markets and real estate, we believe Reid will be able to help our clients create retirement plans that can help them grow their wealth, preserve their assets and ultimately set them on the right path to achieve their financial goals."
Rasner is a wealth advisor, an investment advisor representative and is life and variable insurance incensed. Prior to joining Whalen Financial, Rasner worked as a financial advisor for Edward Jones and before that, as a commercial real estate executive.
LAW
• Duane Morris LLP trial partner Dominica C. Anderson has been appointed to the firm's six-member Executive Committee. Anderson is managing partner of Duane Morris' Las Vegas office and practices in the firm's Las Vegas and San Francisco offices. She is a member of the firm's governing Partners Board and vice chair of the Duane Morris Women's Impact Network for Success Steering Committee.
"We're thrilled that the firm's Executive Committee will benefit from Dominica's deep experience and insights," said Matthew A. Taylor, Duane Morris Chairman and CEO. "I know she will make dynamic contributions to the continued growth and success of Duane Morris as a senior leader of our firm."
Anderson has more than 30 years of experience in high-stakes commercial litigation, including representing insurance companies in complex insurance coverage cases, CGL and D&O throughout the United States, and works with numerous clients to resolve issues abroad. Additionally, she represents businesses in complex contract disputes; unfair competition; business interference; false advertising; securities; antitrust; defamation; e-commerce and intellectual property issues; domain name disputes; and trademark, trade secrets and copyright issues. Anderson also serves as a team lead for the Duane Morris Fashion/Retail/Consumer Branded Products industry group. She advises and represents iconic and budding fashion designers and related companies and retail entities.
Anderson is a 1986 cum laude graduate of the University of San Francisco Law School and a graduate, with high honors, of the University of California at Berkeley, where she was elected to Phi Beta Kappa. She is a member of the American Bar Association, vice chair of the Professional Business Women of California and a member of the National Association of Women Lawyers.
MARKETING
• Imagine Communications names Ginger Meurer public relations coordinator for the PR/advertising agency.
In her new position, Meurer is responsible for editing press releases, media advisories, marketing materials and media kits, as well as website and social media content. She will assist PR Director, Tiffannie Bond, in creating detailed public relations campaigns and develop relationships with the media.
Meurer has more than two decades of journalism experience beginning at the Ogden Standard Examiner and Lakeside Review in Utah and culminating in Las Vegas. She worked her way up from reporter to copy editor and finally editor at the View newspapers, a group of community weekly publications produced by the Las Vegas Review-Journal. While there, she was named employee of the quarter and was the recipient of several Nevada Press Association awards, lauding her skills in headline writing, page design and editorial page excellence.
Meurer also freelanced for local and national magazines and newspapers and worked in publishing. She dove in at the Utah-based fine arts and crafts book packaging studio Chapelle Ltd. working in all aspects of book submissions from proposal to finished product for publishers like Andrews & McMeel, Time Life and Sterling.
In Las Vegas, she co-wrote "Sinning in the City: A Girl's Guide to Las Vegas" and freelance edited books for Stephens Press, including Marta Becket's award-winning memoir "To Dance on Sands: The Life and Art of Death Valley's Marta Becket."
Meurer earned a bachelor's degree in English and political science from Weber State University. She and her husband, Josh, live in North Las Vegas in a home packed with four kids, three dogs and too many books to count.
"Ginger is a valuable addition to the Imagine team. Her experience and skill set is exactly what we were looking for. Our clients are already seeing an immediate positive impact." says Brian Rouff, managing partner Imagine Communications.
NONPROFIT
• Goodwill of Southern Nevada has announced the addition of Roger Wagner and Andrew Burke to their board of directors earlier this month.
Wagner has 45 years of experience in the gaming and hotel management industry and serves on the board of directors of Eldorado Resorts Inc. Before retiring in 2010, Wagner was president and chief operating officer of Binion Enterprises LLC, where he was responsible for identifying, evaluating and executing all aspects of casino gaming operations. Prior to that, Wagner served as chief operating officer of Resorts International, a division of Colony Capital, and before that was a founding partner at House Advantage LLC, a gaming consulting group.
Wagner also previously held the position of president of Horseshoe Gaming Holding Corp. He served as president of the development company for Trump Hotels & Casino Resorts, as well as president and chief operating officer at the Trump Castle Casino Resort in Atlantic City.
Burke is a senior vice president for AGS, a Nevada-based gaming company, where he oversees the company's slot business. His industry experience with mergers and acquisitions helped him usher AGS through the purchase of Colossal Gaming and Cadillac Jack, two key transactions that have helped transform AGS into a diversified and growing casino industry supplier. Burke has been recognized as one of Global Gaming Business Magazine's "40 Under 40" and one of 2018's "Top 25 People To Watch" in the gaming industry.
"We are thrilled that Roger and Andrew have joined our board of directors, and appreciate the expertise they will bring to our organization," said John Helderman, CEO of GSN. "Roger and Andrew's individual backgrounds and work experiences are wonderful fits for our board. They both support Goodwill's mission of helping job seekers find work, and we appreciate their commitment to Goodwill of Southern Nevada."
• Accion, a nationally recognized, regional nonprofit lending organization, recently announced that Jerrie Merritt has been elected to the organization's board of directors.
Merritt serves as senior vice president and community development manager for Bank of Nevada. Her banking career spans more than 35 years. Merritt's responsibilities include the progression and coordination of all community development activities, as well as liaison responsibilities with state and local agencies, nonprofit development groups and other participants in community and economic development programs and projects. Her primary focus is to strengthen existing client relationships and building strong community partnerships.
"We are honored to have Jerrie Merritt join our board," said president and CEO of Accion, Anne Haines. "Jerrie is a champion for small business and an outstanding community leader. I'm delighted to have her expertise in helping advance Accion's mission of supporting underserved entrepreneurs across our region."
With a spirit of excellence, Merritt lends her experience and expertise to the board of the Urban Chamber of Commerce, The Links Inc., Coalition of 100 Black Women, Valley Hospital Medical Center, Help of Southern Nevada, American Business Women Association, Workforce Connections and Trustee Board for The Champions Center Church.
Merritt has been recognized for her skillful leadership, performance and contributions to the financial arena. She was awarded the Women of Distinction Award by the National Association of Women Business Owners and was featured as an Interesting Personality in the Inaugural Edition of Who's Who In Black Las Vegas and chosen as a Woman to Watch in 2016 by Vegas Inc. She has been married for 43 years and has one son.
Merritt is joined on Accion's board of directors by the following business leaders: Betty Carter Arkell, partner, Dorsey & Whitney LLP; Michelle Coons, senior vice president/regional president, Washington Federal Inc.; Edmond Johnson, president and CEO, Premier Manufacturing Inc.; Greg Levenson, president and CEO of Southwest Capital Bank; Clarence McAllister, CEO of Fortis Networks; Yashoda Naidoo, president and owner of Annapurna's World Vegetarian Café Restaurants; Bill Ridenour, attorney of counsel with Fennemore Craig, P.C. and Gail Warrior, CEO of CASPR Group.
Founded in 1994 and serving the five-state region of Arizona, Colorado, Nevada, New Mexico, and Texas, Accion has provided over 14,171 loans totaling more than $142 million to fuel the growth of 9,252 businesses. These businesses support an estimated 19,780 jobs.
REAL ESTATE
• Northcap Commercial welcomes Mark J. Musser as director of investment sales. Musser has built his career in Las Vegas over the last 20 years and specializes in the sale of investment properties including retail, office, industrial and NNN sales.
He graduated from The Pennsylvania State University with a B.S. in Real Estate. Musser immediately moved to Las Vegas and started his career with a national real estate firm as a sales broker. He has been a key sales producer at every firm including two national firms and his own firm MusserCap Real Estate Advisors.
John Tippins, CEO at Northcap said, "Mark is great fit for our expanding commercial sales division. He understands our company and business. He is a veteran broker and fits in with Northcap's growing company and culture."
Musser is a member with several local real estate organizations throughout his career including CCIM and NAIOP. He donates to several charities including HELP Southern NV and the Rebel Athletic Fund.
• Grand Canyon Development Partners, a Las Vegas-based construction and real estate development and construction management company, has announced it has promoted Cody Wingert to project manager.
In addition, Wingert earned the U.S. Green Building Council's "LEED Green Associate" credential, which designates individuals who have a documented, up-to-date understanding of the most current green building principles and practices.
"Over the past four years with the firm, Cody has grown and continuously improves his knowledge and skills to earn him the promotion to a project manager," said Sam Nicholson, president of GCDP. "He has proven himself invaluable to our company and to our clients, and we look forward to his growing success as a member of our team. In addition, our goal at Grand Canyon Development Partners is to exceed currently defined levels of sustainable development while ensuring profitable green building for our clients, so we're excited about Cody receiving his LEED Green Associate credential."
In Wingert's new position, he will oversee the management operations of different projects. He is managing The Oquendo Center Additions and Renovations, a project expanding on a full-service medical facility in Las Vegas, which provides year-round continuing education to veterinary and human health care professionals. The project includes a brand new two-story office building, the addition of a new theater and conference space and large animal facility.
Before joining GCDP, Wingert previously served as the district manager for Automatic Data Processing in Irvine, California, and as a construction management intern at The Cosmopolitan working with the Grand Canyon Development team.
Wingert earned a Bachelor of Science degree in urban and regional development from the University of Arizona in Tucson, Arizona.