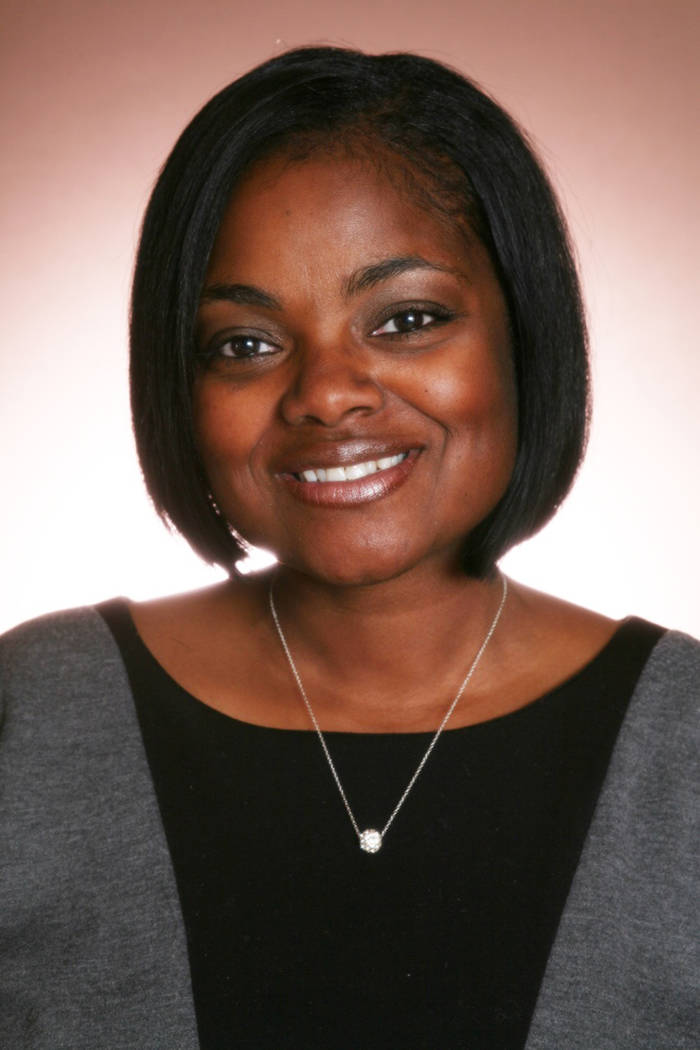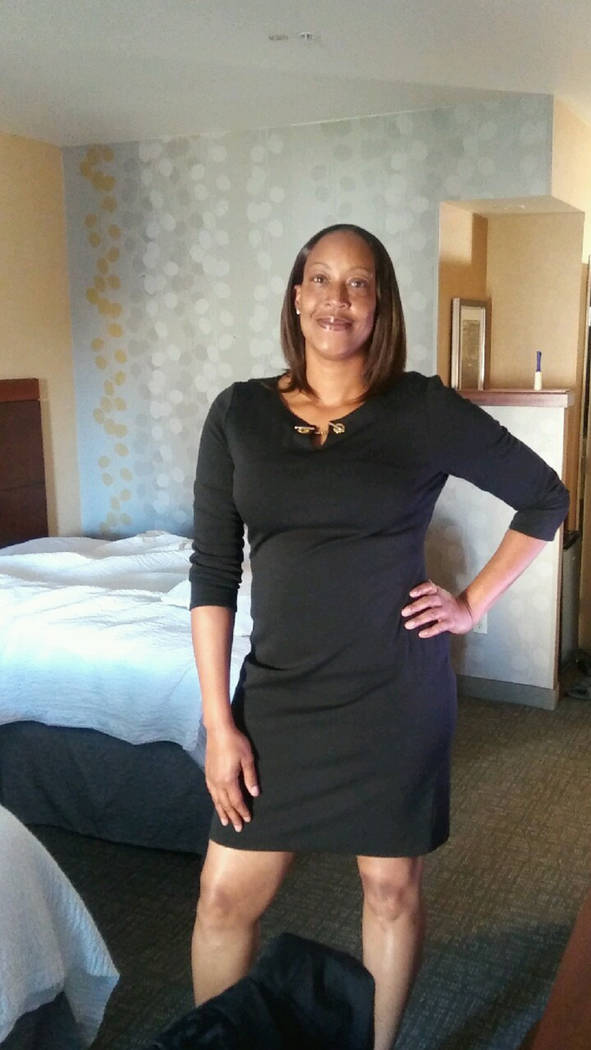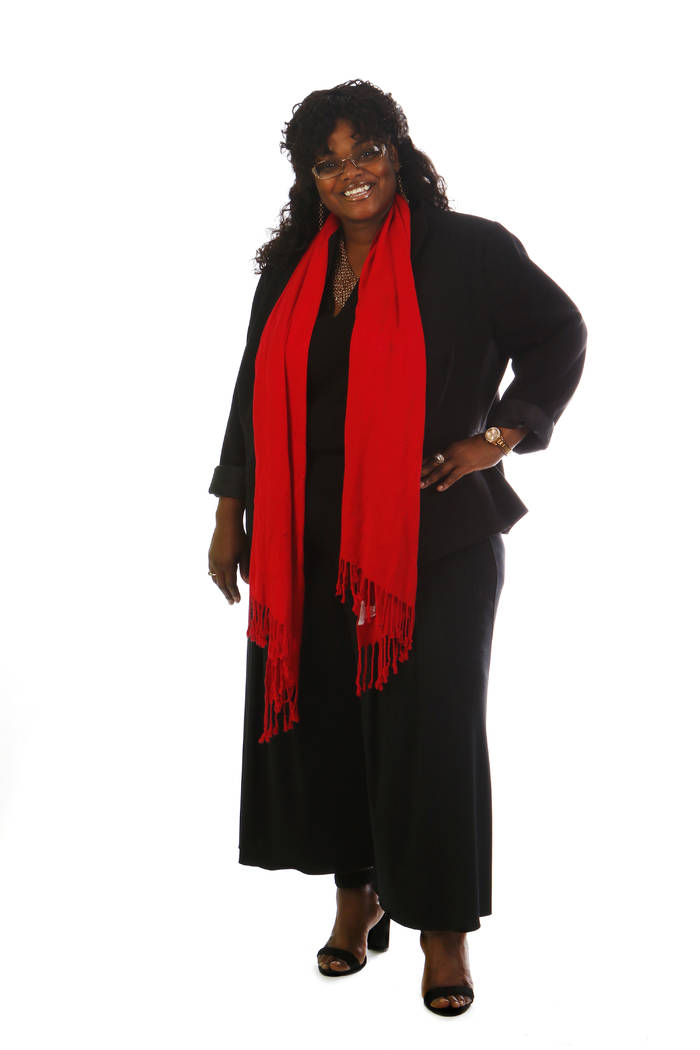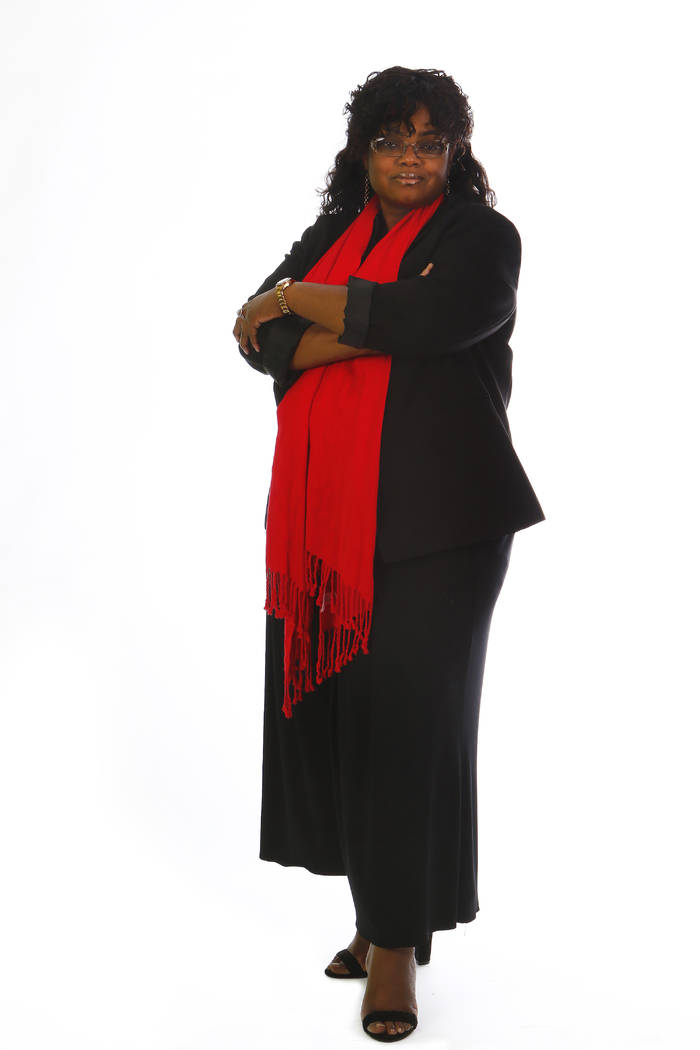 Nevada Allstate agency owners earned an award from the Allstate Foundation for their outstanding commitment to community service. Their volunteer efforts helped a local nonprofit earn a $28,000 grant from the Allstate Foundation.
The volunteer work of Patrick Becker, Elisa Conner, James Bell, John Cleveland, Kevin Walker, Mark Taylor, Melissa Hudson, Debbie Gault, Gary Porfert, Jayna Magliaro, Joel Gonzalez, Justin Loeber, Linda Baumann, Maria Madrid, Mark Crowson, Marty Martinez, Michael Gross, Robert Beck, Tim Hacker, William Duran and Yvette Beck, Nevada Allstate exclusive agency owners and financial specialists, helped secure the $28,000 grant from the Allstate Foundation to support PSI World.
The agency owners' volunteer efforts were led by Patrick Becker.
UNLV Ladies' hoop famer
helps HopeLink
Since sixth grade, Tascia Bradley-Jones was a highly recruited basketball star. Her UNLV career landed her in the UNLV Sports Hall of Fame in 1990 and next month in the Pasadena Sports Hall of Fame, bearing the prestigious Victor Wright Award for her contributions to the sport while playing in Southern California. Now 46, Branton-Jones scores housing, food and assistance for families in crisis at HopeLink of Southern Nevada, doing her second favorite thing next to the game that made her famous.
Bradley-Jones is now a star to an entirely different audience, the 8,000 to 10,000 clients served annually by the local nonprofit in its 25th year. As a Family Resource Center case manager, Tascia specializes in housing services for families and seniors in crisis, finding shelter, homes and apartments and enrolling clients in the agency's many second-chance programs designed to lift families out of poverty and into self-sufficiency.
Tascia and her own family will travel to Pasadena on April 15 for her induction into the Pasadena Sports Hall of Fame along with her teammates of the 1986 John Muir High School girls basketball team which earned a No. 1 ranking nationwide among high school teams.
Executive director honored
Monique Harris, executive director of Southern Nevada Children First, will be honored next month with the Las Vegas Black Image Magazine Award.
The nonprofit organization, helping homeless, pregnant and parenting youth, is hosting its 10th anniversary gala April 22 at Texas Station.
For more information, visit childrenfirst-nv.org/event/10th-anniversary-gala.
Green Chips announces annual awards at Convene for green
At its annual summit, Convene For Green: Our Future In Focus at Rio, Green Chips announced its Community Sustainability Awards. The awards are given to those who have shown exemplary effort and achievement in making Southern Nevada a better, more productive and sustainable place to live.
Past honorees include business leaders, educators, public officials and leading organizations. In recent years, Green Chips has evolved to include social and economic sustainability. The awards are selected through a community nominating process and decided upon by a vote of Green Chips board of directors and trustees.
Green Chips recognized three individuals/organizations for their sustainability contributions to the community: Arash Ghafoori, executive director, Nevada Partnership for Homeless Youth, Sustainable Leader Award 2017; Conservation District of Southern Nevada, Sustainable Community Award 2017; West Technical and Career Academy, Sustainable Future Award 2017. Also, Gary Wood, Green Chips co-founder and Renewable Energy Program Manager for the Las Vegas Valley Water District/Southern Nevada Water Authority, was honored with the Lifetime Achievement in Sustainability 2017.
In its ninth year, the event, sponsored by Caesars Entertainment Corporation Caesars Foundation and MGM Resorts International, has provided the community a forum to discuss and address significant energy, environmental, social and economic issues facing Southern Nevada. This year, Convene For Green hosted panels on topics including our state's energy future, Cirque Du Soleil's sustainability and social responsibility efforts, Southern Nevada's medical future and our community's food insecurity and urban gardening collaboration.
UNLV Harrah Hotel College ranked world's best of Its kind
UNLV's William F. Harrah Hotel College was ranked the world's best for hospitality and leisure. The annual QS World University Rankings highlight top-performing programs in 46 disciplines and this year added Hospitality &Leisure Management as one of four new "by-subject" categories. The annual rankings, released March 7, are considered among the most widely read international university rankings.
Momentum is at an all-time high for Harrah Hotel College students, faculty, donors and alumni as the college prepares to celebrate its 50th anniversary and experience the grand opening of Hospitality Hall, in which classes will begin spring of 2018.
Glenn Group wins overall best of show at ADDY Awards
The Glenn Group, creative marketing for Nevada companies, won overall best of show at the American Advertising Federation Reno 2017 ADDY Awards ceremony, for the agency's copywriting work on the "Wild &Free" RSCVA pitch video. The agency also won five additional awards, a Gold ADDY for the design of The Loop logo (logo design category); a Silver ADDY for the Reno Air Races program cover (publication design cover category); a Silver ADDY for the Reno Air Races program (publication design/magazine design category); a Silver ADDY for the American Heart Association Heart Gala invitation (invitation, card, announcement category); and a Silver ADDY for the Shot Glass Off Beat Music Festival ad (advertising industry self-promo category).
The Glenn Group will now compete against other winners in AAF District 14, which covers Northern Nevada and Northern California. District ADDY winners are then forwarded to compete at the national level of the American Advertising Awards, which will take place in June in New Orleans.
Local design and consulting firms win award
Tielemans Design and Venture Catalysts, two local graphic design and consulting firms, received the prestigious Design Annual Graphis Gold Award and the Logo Design 9 Graphis Gold Award for Design at the 2017 International Design Competitions. The awards were presented for Venture Catalysts' logo.
Tielemans Design's logo for Venture Catalysts also received several additional awards including a Silver Award in the 2016 International Visual Identity competition, an American Graphic Design Award from Graphic Design USA as well as top honors in the District 15 (Southern California and Southern Nevada) regional level competition sponsored by the American Advertising Federation.