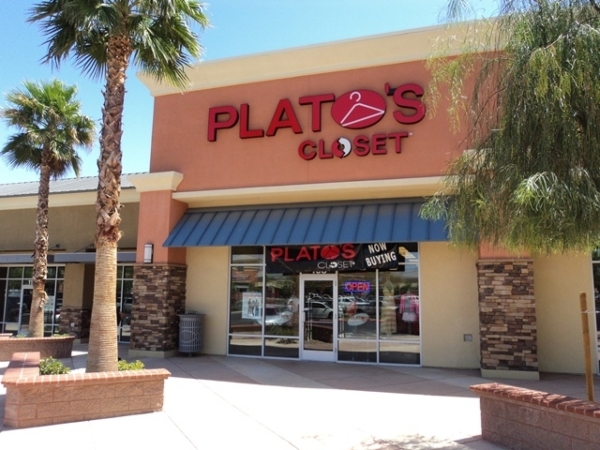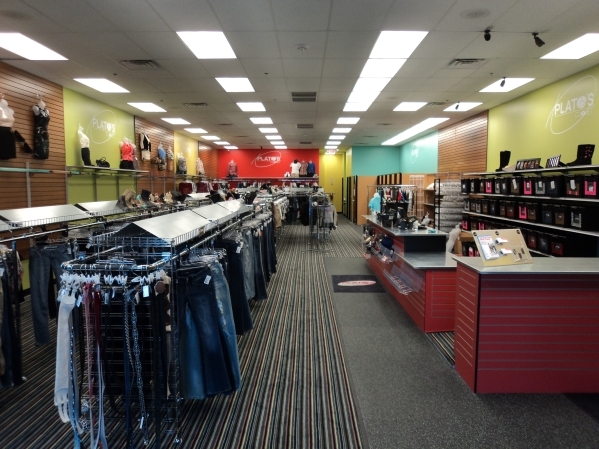 Winmark Corp. — the parent company of Plato's Closet, Once Upon A Child, Play It Again Sports, Music Go Round and Style Encore — is eyeing Las Vegas for its next major market expansion.
The Minneapolis-based company, whose five concepts revolve around buying and selling gently used merchandise, is no stranger to Las Vegas.
Plato's Closet, which boasts a selection of clothing, shoes and accessories geared toward teens and young adults, has locations at Centennial Center and the Galleria Pavilion in Henderson.
"We've been looking to get into the market for a while and we know that our other brands can dovetail off the success that Plato's has had," said Pete First, director of franchise development for Winmark Corp. "There's also a lot of real estate that will work for us on the retail side."
According to First, the company plans to add an additional two Plato's Closet, four Once Upon A Child, four Style Encore, four Play It Again Sports, and two Music Go Round locations.
Once Upon A Child buys and sells gently used children's clothing, toys and equipment, while Style Encore focuses on women's clothing, shoes and accessories, Music Go Round on music instruments and equipment and Play It Again Sports on sports equipment and gear.
Specifically, First said the company is looking at the Centennial Parkway area for Once Upon A Child, Style Encore and Play It Again Sports, as well as Sunrise Manor and Summerlin for all five concepts and Henderson for all except Plato's Closet.
"We focus on the gently used component to bring used items back into the market," First said. "We're bringing a good quality value to the community."
First said the company is in the midst of seeking franchise owners for the 16 new stores.
"Most of our concepts will be the first to market in the Las Vegas area so we want to make sure we find the right person because we're going to be working with them and relying on them to set a good example for future franchisees," he said. "They need to have a passion for the brand they're interested in and have some business background because it's retail so a lot of work goes into it and we don't sugarcoat that."
Before signing an agreement, potential franchisees must financially qualify before being invited to the company's headquarters to meet the top leaders and other franchise owners.
"We're very active with our franchise owners and each store has a field operations manager that visits the store between two and four times a year," First said. "We also have national conventions for our franchisees to attend at least once a year as well as regional meetings so we offer a lot of support and assistance."
After franchise owners are made official, First said it takes between nine to 10 months until the store is able to open, during which eight weeks is spent acquiring inventory from the public.
He added that most franchise owners choose no less than 3,000-square-foot locations in strip malls, close to big box retailers.
"We want to be in where the action is," he said.
According to First, there's no better time than the present to expand the company's footprint in Southern Nevada.
"We'd like to fill the market and growth will come as franchisees come onboard," he said. "We have five concepts and only one in Las Vegas so we have a lot of opportunity to grow. Our system-wide sales are as high as they've ever been and this is a great opportunity for business owners so now is the right time."