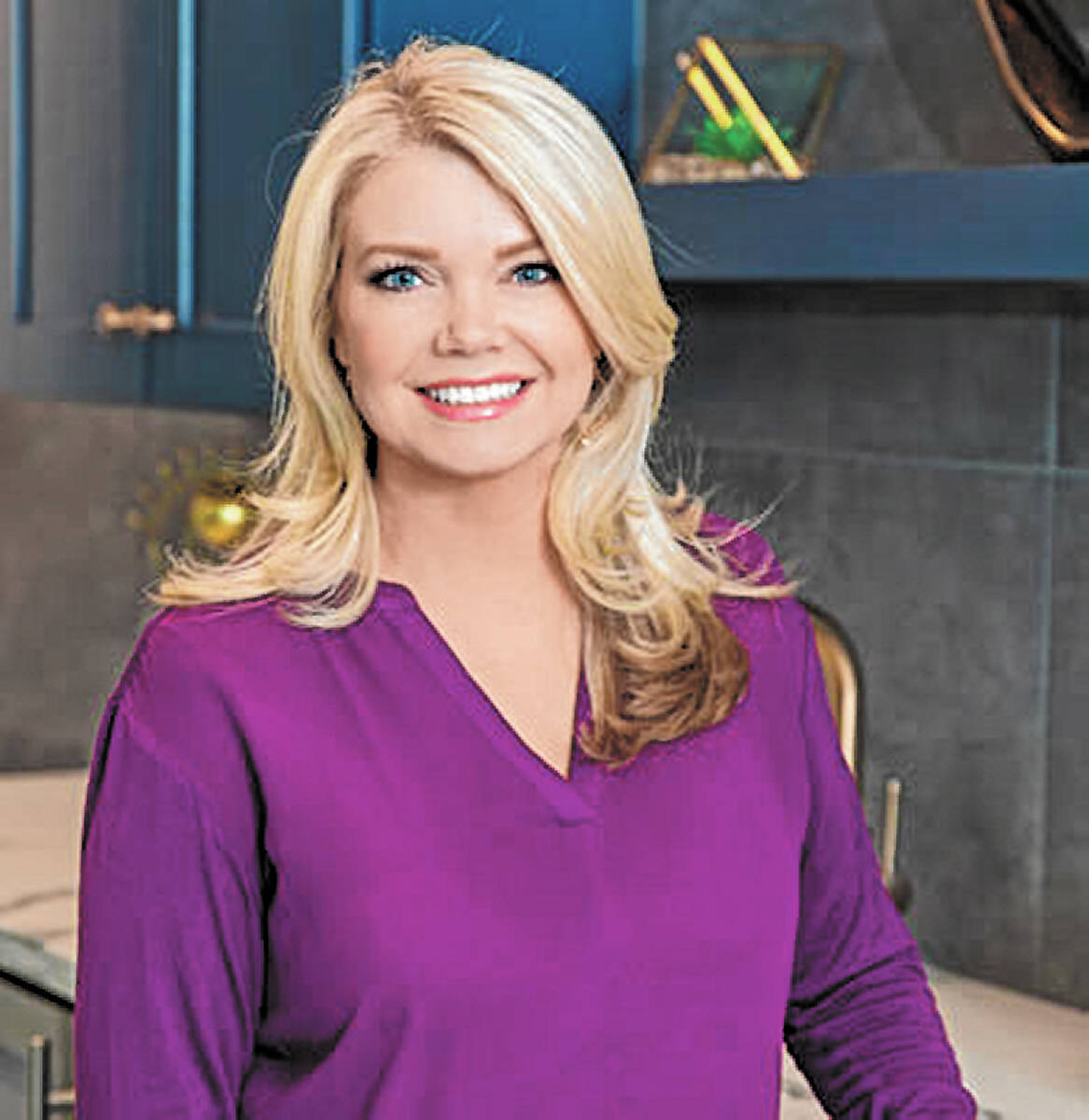 Interior design trends are always in flux. From minimalist to maximalist, Tuscan to contemporary, as a design consultant for Tri Pointe Homes, Andrea Polednak navigates the ebbs and flows of an ever-changing industry.
"One thing Andrea is particularly good at is anticipating buyers' wants and desires and looking for great solutions," Tri Pointe Homes Division President Klif Andrews said. "She is very good at getting buyers excited about customizing their home and making it their own."
Polednak is the recipient of the inaugural Silver Nugget for Design Studio Consultant of the Year.
"She is consistently at the top of the leader board in our customer satisfaction surveys," Andrews said. "She has a very professional demeanor and is good at keeping her composure."
Desert contemporary, according to Polednak is the dominant design trend in Las Vegas. Rich, warm interiors build off a mixture of colors and textures, including a variation of woods.
"We try to select finishes that have a forward contemporary design," Polednak said. "And a look that will be timeless."
Kitchen cabinet choices reflect a clean flat front or Shaker style. Owners are using less carpet, turning instead to large format tile or luxury vinyl plank flooring.
"At Tri Pointe, there are so many options available to our homebuyers to customize their home," Polednak said. "Depending on the community, some could have 26 pages of options available."
According to Andrews, long-standing trends, like neutrals are on their way out, paving the way for unexpected colors and accents like wallpaper.
"Contemporary is still a very strong trend, but within contemporary, it evolves in terms of color and styles," Andrews added. "Today, we're selling a ton of colored cabinets and tile along with richer-looking quartz countertops."
Earning her bachelor's degree in business with a marketing minor from Washington State University, Polednak never envisioned a career in interior design.
"I remember going to Street of Dreams homes as a child," said Polednak, who recalled wanting to be involved in some aspect of design. "It's always been something I'm drawn to."
Her career began shortly after moving to Las Vegas in 1995 and responding to a newspaper ad for Carpet Barn's design studio.
"Everything started after that position," Polednak said. "It led from one opportunity to the next. The right people came along at the right time, and here I am."
She went on to work in the design studios for Adams Brothers Interiors and DelGrosso Floor Covering Inc. She joined Pardee Homes, now Tri Pointe Homes, in June 2015.
"Everything I've learned has been in the trenches," Polednak said. "Especially in those early days, which I think is the best way to learn."
Now, with over 20 years of experience in the industry, Polednak guides clients through the entire home customization process from the comfort of Tri Pointe's new 7,500-square-foot Design Studio.
"Our showroom is beautiful and very well-laid out," Polednak said. "It's kind of like an Apple Store in that it's very clean and white."
The impressive studio, which opened in 2019, exhibits a collection of styles and product options by using displays, vignettes and samples.
It is a vital tool for Polednak, providing her clients a sensory experience. It allows them to see, touch and feel samples while pondering the choices.
With the incredible design studio, Tri Pointe's diverse community offerings from town homes to luxury properties provide Polednak opportunities to meet a divergent group of clients and design levels.
Spending an average of seven hours with each client, Polednak's goal is to complete the design and customization process 45 to 50 days after signing the contract.
"There's a lot of different pieces and parts that go into each one," Polednak said. "We want to make sure we got it right and that the buyers are happy through the process."
Tri Pointe has 12 communities at varying stages of completion. Polednak is assigned specific neighborhoods, requiring her to learn distinct sets of options and budget restrictions.
"We don't have the same options for every community," Polednak said. "We have entry-level to communities where there is no budget ceiling. It's really fun to have a mix of communities like that."
According to Andrews, clients typically spend from 8 to 25 percent of the home's value on customizations.
"The three top categories are flooring, cabinets and countertops," Andrews said. "That is what people want to spend their money on."
Navigating the pandemic last year was challenging for Polednak and the entire Design Studio team.
Considered essential workers, the studio remained open, requiring Polednak and staff to develop new ways to work while navigating material shortages and staff reductions.
"It was so important that we keep construction moving forward for our homebuyers," Polednak said. "We had to figure out the best way to keep them engaged. We got good with webcams and Zoom."
Though businesses began to reopen with safety protocols in place, 50 percent of her business remained virtual.
"The pandemic forced us to pivot and learn new ways to communicate and serve our homebuyers," Polednak said. "I'm grateful for the new tools we have."
The trend continues today. Twenty-five percent of Polednak's out-of-state clients prefer to work with her virtually.
"Our online Design Studio allows them to view, research and see pricing for their options," Polednak said. "They can do it at their own pace, from the comfort of their home."
Besides adapting to a virtual workplace, a reduction in staff forced her to take on more clients and responsibilities. Averaging over 70 hours a week, Polednak completed 350 home customizations last year. Normally, she averages 55 hours a week and guides the process for approximately 300 clients annually.
"We did it," Polednak said. "I learned I possessed an inner strength to pressure that I ever knew I had. Squeezed on all sides but never crushed as they say."