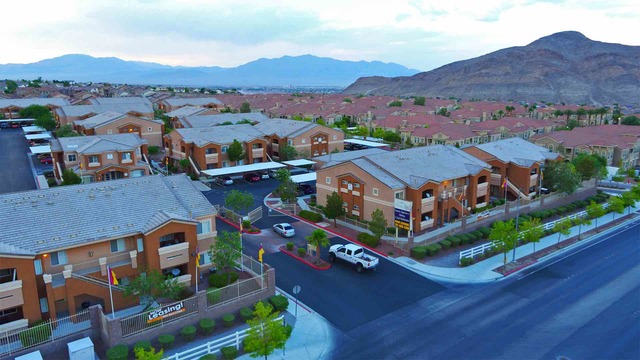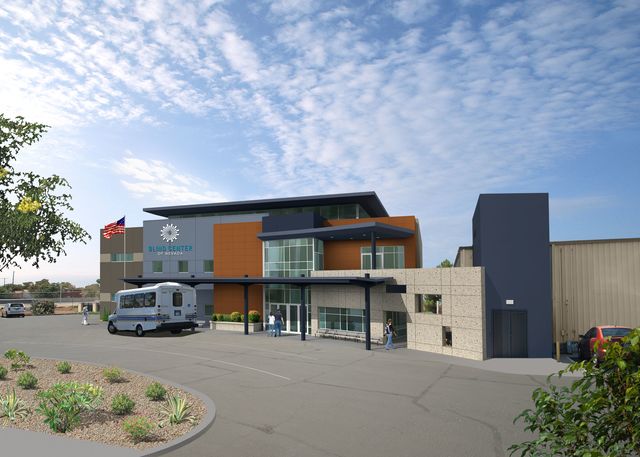 The Bascom Group, an Irvine, California-based firm with several multifamily holdings in Las Vegas and across the U.S., increased its Southern Nevada footprint at the end of 2016.
Bascom acquired two apartment communities in the west end of the valley, according to data from CoStar.com, a commercial real estate news website.
One of the properties is the Spectrum apartments, at 9242 W. Russell Road. Bascom purchased the property, containing 14 three-story buildings, for $38.5 million, $152,000 per unit, from Tilden Properties, CoStar.com reported.
Spectrum contains one- and two-bedroom apartment and townhome floor plans. Bascom plans to renovate and enhance the interior finishes and build on the existing amenity package at the property, CoStar.com reported.
The Bascom Group also acquired a 90-unit luxury apartment community, Pebble Cove, for $9.1 million, $101,000 per unit, according to data from CoStar.com.
Pebble Cove is at 5101 O'Bannon Drive, near South Decatur and Oakey boulevards, and contains one-, two- and three-bedroom floor plans.
The sellers on both transactions were represented by Patrick Sauter and Art Carll from NAI Vegas.
These deals add to Bascom's large portfolio in the valley. In the first half of 2016, Bascom partnered with Oaktree Capital Management to acquire Camden Property Trust's more than 4,900-unit portfolio in Southern Nevada.
Nonprofit to build new facility with $3 million grant
The Blind Center of Nevada, a local nonprofit, is expanding its offerings to the blind with construction of a new facility. The move is possible through a $3 million grant from the Engelstad Family Foundation.
The planned 36,000-square-foot facility will be at its current headquarters, 1001 N. Bruce St.
The project is set to increase employment opportunities and essential services the organization is able to offer, including mobility training, Braille classes and recreational and fitness options, according to a press release from the group.
"The Blind Center of Nevada thanks the Engelstad Family Foundation for its generosity and commitment to the advancement of Southern Nevada's blind and visually impaired community," said Cory Nelson, president of the Blind Center of Nevada. "It is the home away from home for hundreds of men and women, a place where lifelong friendships are formed. We look forward to breaking ground on a new facility, ensuring generations of blind and visually impaired individuals will have access to much-needed services."
The project is set to break ground in the spring and be completed in November 2017.
San Diego firm EXPANDS its Southern Nevada portfolio
San Diego-based Pathfinder Partners acquired a multifamily property in Las Vegas, the firm's third large-scale purchase in Southern Nevada in 2016.
In its most recent deal, the firm purchased the Tierra Bella apartments, an 89-unit property at 10620 Alexander Road in Las Vegas, for $12.5 million.
"We plan to modernize and rebrand the property to create a greater sense of community through extensive common-area improvements and interior renovations," said Lorne Polger, senior managing director at Pathfinder.
The property was built in 2003 and contains one-, two- and three-bedroom units ranging from 772 to 1,204 square feet. The deal was brokered by ARA Newmark's Las Vegas office.
In 2016, Pathfinder acquired 39 of 83 units in Park House Condominiums, at 8925 W. Flamingo Road. The group also purchased 64 of the 409 units in the Sky Condominiums on Las Vegas Boulevard, just north of Circus Circus on the Strip.
Hotel goes to auction
The 221-room Rita Suites, at 344 E. Desert Inn Road in Las Vegas, is heading to the auction block, CBRE reported on Jan. 12.
"With excellent, current net operating income and strong profit margins, this all-suite, fee simple property offers a tremendous upside opportunity to affiliate with a national hotel brand or as a multifamily or mixed-use redevelopment play," said Chris Komanowski, senior vice president of CBRE Hotels in Las Vegas. "We are offering the Rita Suites in an auction format with bids due on March 1."