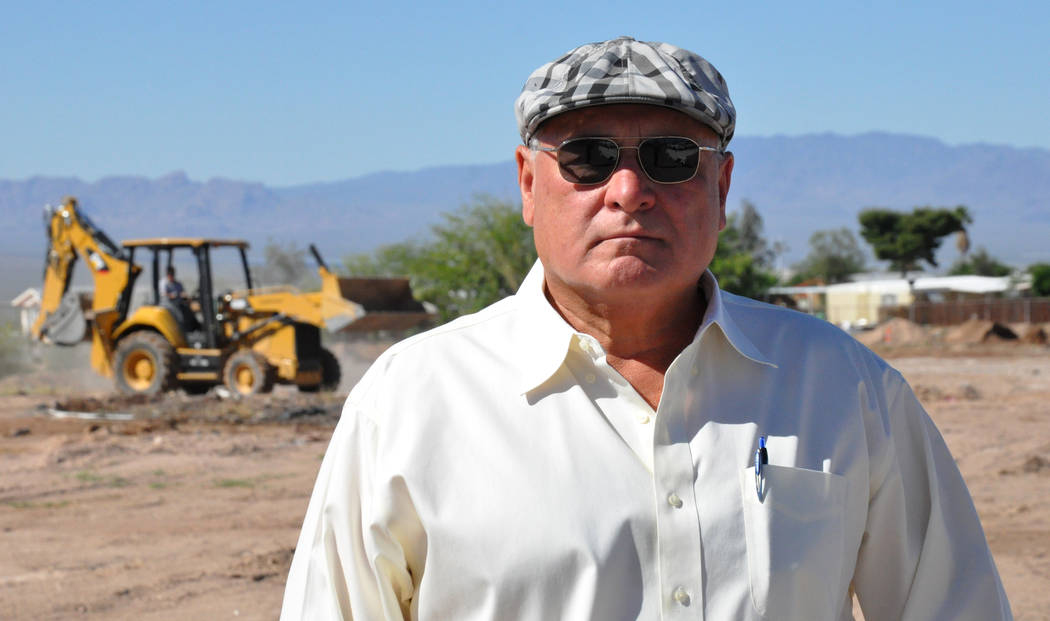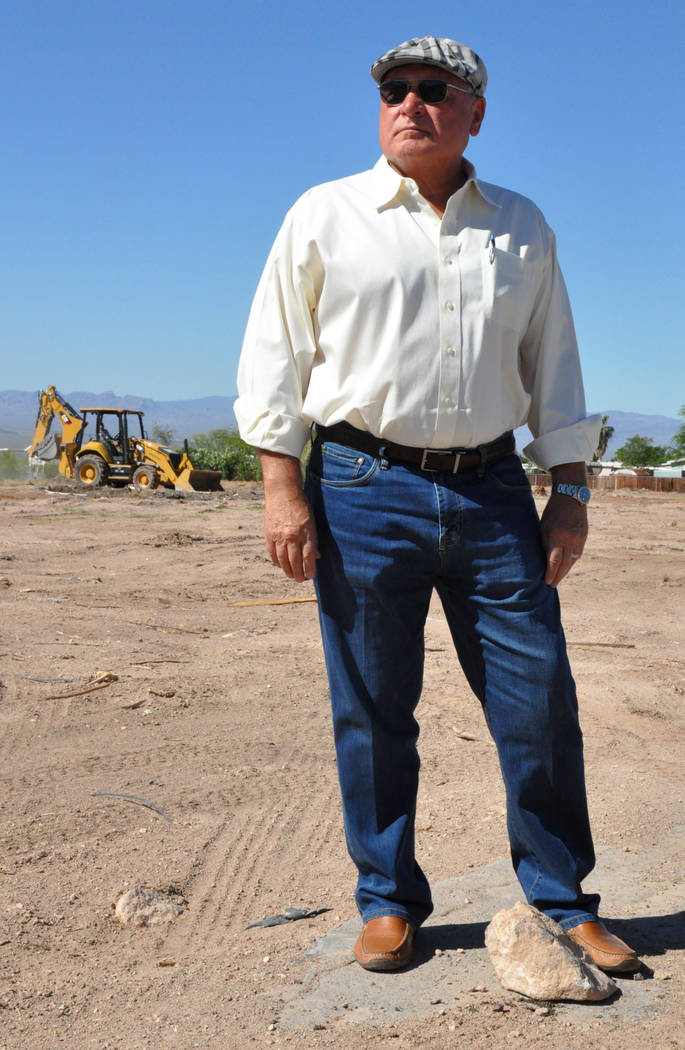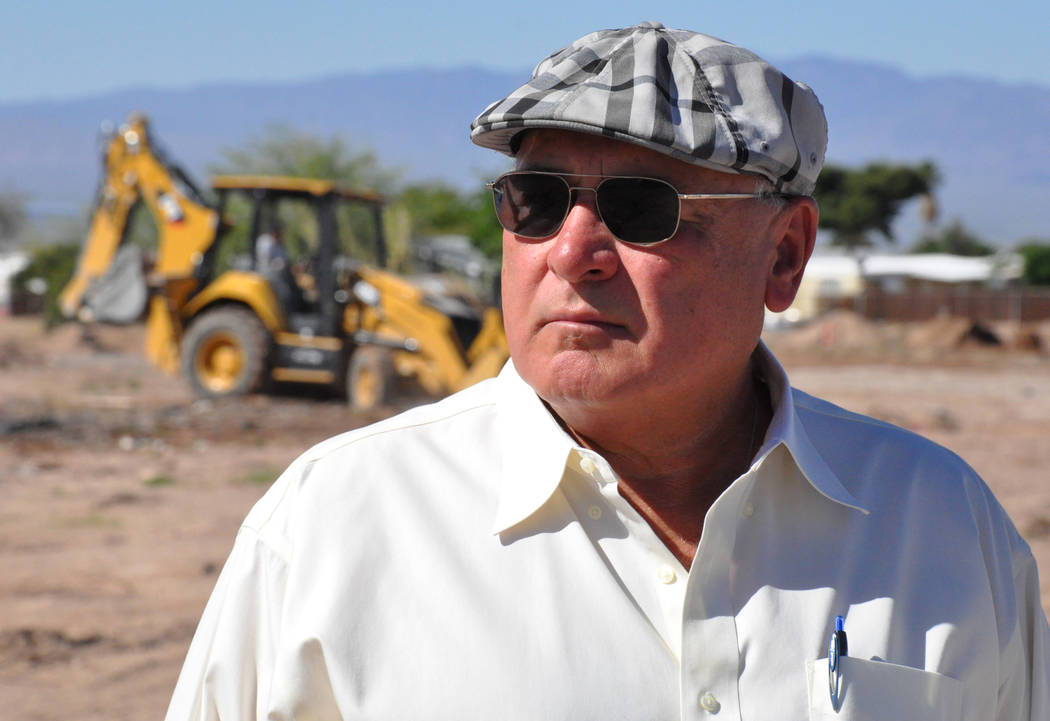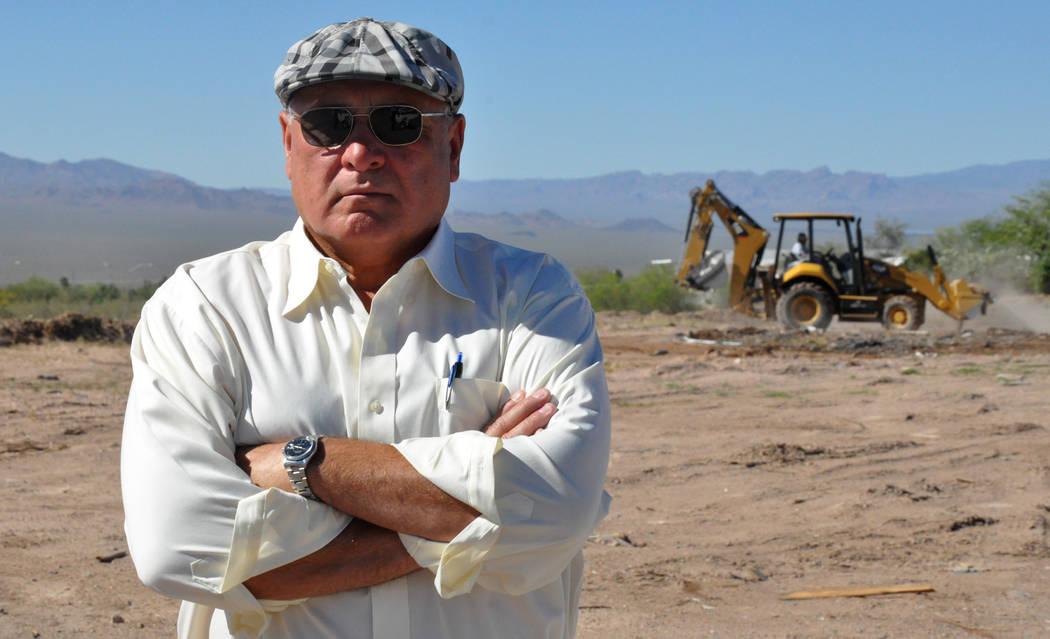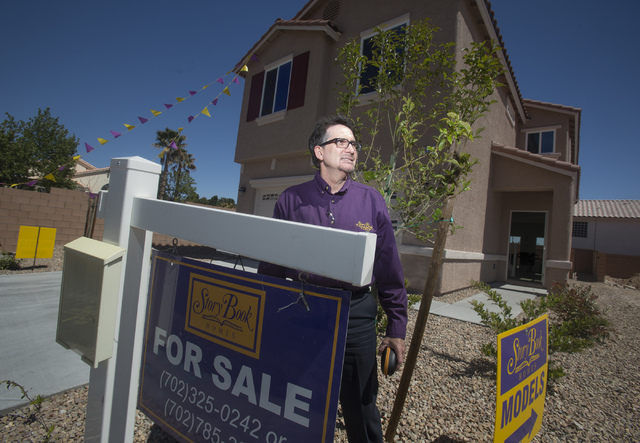 Two residential real estate developers are drawing up plans for new housing in Boulder City, an area not well-known for its explosive growth, tucked away just south of Henderson and Las Vegas.
Wayne Laska, principal at StoryBook Homes, is making his way through the City Council in hope of eventually getting permits to build on 128 lots across 30 acres at the southeast corner of Bristlecone Drive and Adams Boulevard. The development sits adjacent to the Boulder Creek Golf Course.
The second developer is Randy Schams of RPS Homes, based in Boulder City. Schams, who has been building in the area for more than 20 years, is planning to raise 65 new townhomes at what was once known as the Boulder City Mobile Home Park at 1501 Nevada Highway, near the entrance of town on the way south from Henderson.
Schams moved one step closer to construction near the end of April, when the Planning Commission approved a variance for his The Cottages project and recommended the tentative map for the project go to the City Council.
Schams may receive council approval, but not many projects of that size and scope are given the green light in Boulder City.
The Controlled Growth Management Plan limits new construction to 120 single-family homes or multi-residential units per year in Boulder City. Also, the same individual or company can build only up to 30 units per year. RPS' townhome project was an exception to the maximum of 30 permits each year per builder.
"That's all we could build until we bought The Cottages, said Schams. "Because it was an existing project, we can build 65."
Typically, Boulder City has not seen anywhere near the 120 building permits on single-family product allowed by law, according to data from City-data.com. For many years, only around 12 to 24 single-family home permits were issued.
Schams closed on the 7.5-acre property at the end of 2015 for $1.4 million, county records show. The property was previously owned by Brett Caruso, who lost it in bankruptcy.
Laska's journey to development in Boulder City has also been unconventional compared with other cities in Clark County.
His experience stems from a rule voted into the city charter in 1995 that allows residents to vote on whether to approve public land sales to private parties on any land parcels over 1 acre. This is different from municipalities in the Las Vegas Valley that leave this in the hands of their city councils.
Laska is in negotiations with Boulder City on the purchase of Tract 349, a 30-acre parcel that Boulder City residents voted to sell during the 2014 general election.
Laska's proposal would bring $300,000 per acre, documents submitted to the City Council show.
The documents also show plans to raise the development in three phases, from May 2017 to May 2019. The land, at Laska's proposed price, would bring the city more than $9 million.
Laska's proposal also showed plans for three single-story floor plans ranging in size from 2,000 to 2,800 square feet. There was also a proposed two-story model ranging from 2,500 to 3,000 square feet. Prices were estimated to be between $350,000 and $450,000, though those are still preliminary estimates.
Schams' project will contain homes with a smaller footprint than StoryBook's. The Cottages will offer three plans ranging from 1,300 to 1,400 square feet.
Schams' daughter, Jackie, who works in the family business, said there has already been interest in The Cottages, with a waiting list of 18 already. Empty-nesters and retirees have shown the greatest interested in the properties.
Jackie Schams said the developer thought there would be more families interested in the project, but she hasn't seen any yet.
Prices on The Cottages are projected to be in the low $200,000 range, though she said the company is still in a preliminary stage on the project, so that could change.
Despite the recent development plans and other construction over the past several years, Cokie Booth, a broker and owner of BC Real Estate, said there is a shortage of affordable homes in the Boulder City area.
"We don't have any affordable product in Boulder City," said Booth. "It's very hard for a young family to move to Boulder City."
She explained that a lot of what a young family would be looking at is "going to be in the high $200,000 range to low $300,000 range, and it's going to be several years old. It's going to need some repair more than likely."
Booth said she'd like to see more development in the low $300,000 to $400,000 range to attract young families to town.
"To me, a young family is just as important as someone like me, who is mature and can afford a more expensive home," Booth said. "To have a pie, you need all the ingredients. You need all the ingredients to be a community."
By the numbers, Boulder City had a median sales price much higher than the Las Vegas area.
In March, the median price in Boulder City was $273,000, a slight drop from the same time in 2016, when the median price sat at $275,000, according to Greater Las Vegas Association of Realtors.
Comparably, the Las Vegas area saw a median price of $242,000 in March 2017. However, there were more than 3,900 units moved in the valley, while 20 homes sold in Boulder City in March. This number was up from 13 in March 2016.
Jackie Schams does have some concerns about the future of Boulder City with Interstate 11 opening soon.
Several figures have been thrown around by city officials on how much traffic will be reduced in Boulder City when traffic starts to be diverted around the city, instead of heading directly through it. But most agree it will be significant, likely a double-digit percentage drop of traffic flow.
If businesses start to be affected by lower traffic numbers, which could affect their bottom line, homebuilders could be affected in the long run, she said.
"I think that's going to be the long-term effect if that isn't fixed," she said. "If (a slowdown) does happen, if businesses start failing, I think that people move places that are convenient for them or because of what it has. If there isn't anything here, that's going to be the effect on homebuilders."