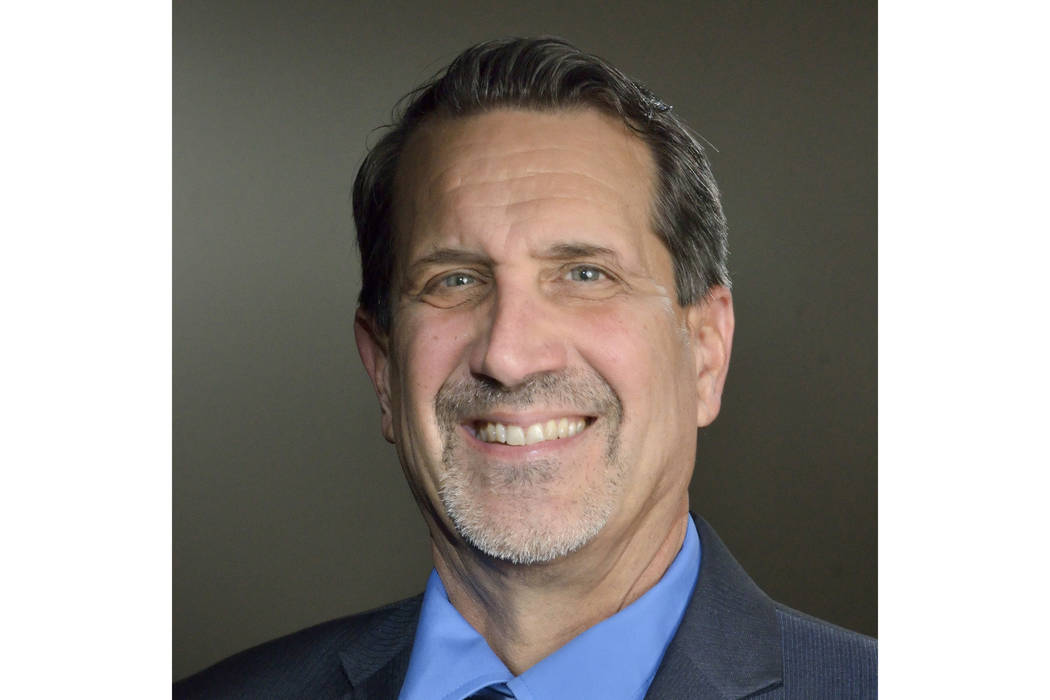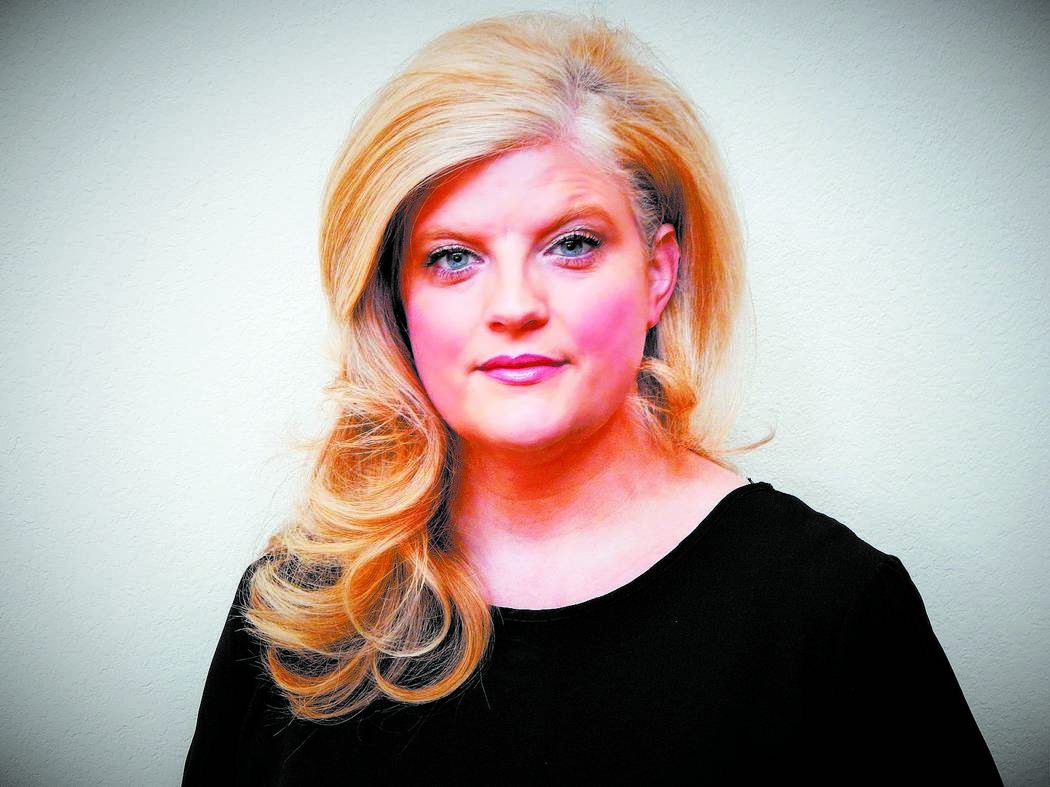 A group of homebuilders lamented the growing problem with affordability and suggested town homes and higher-density projects will help address it.
The builders and economists who attended the two-day Las Vegas Property Development & Infrastructure Conference last week at the South Point Hotel said to expect the housing market to remain steady despite a drop from the first quarter of 2018. They weren't expecting any fall off in the economy despite concerns raised nationally by some economists for 2020 or 2021.
Housing research firm SalesTraq reported, last week, new home closings were down more than 20 percent in March after increasing 28 percent in February compared to a year earlier. The firm had new home closings falling more than 12 percent in January.
Nicole Bloom, division president of Richmond American Homes, said after the decline in the fourth quarter of 2018 and first quarter of 2019, no one should think the market is falling off a cliff.
What happened during the first quarter of 2018 was "not normal and pretty crazy" with the demand and what's happening so far this year would fall in the normal and steady stage, Bloom said.
One reason builders are optimistic is interest rates are back down after reaching 5 percent last fall.
There's also a lot of excitement about the economy, job growth, new casinos opening in 2020 and beyond and the arrival of the Raiders in 2020.
John McLaury, vice president of marketing for KB Homes, said the housing market is heating up and expects robust sales going forward in 2019.
Brian Plaster, vice president of operations with Signature Management, said he's excited because not only are there buyers from out of state, but they're noticing that as Las Vegas residents have recovered all of the equity in their homes from the housing downturn a decade ago, they're selling and moving into newer homes.
"We have 60,000 people moving here, and we're not building enough houses for them and the apartment guys aren't building enough so I am not sure how a slowdown is possible even if we wanted to slow down," added Nat Hodgson, CEO of the Southern Nevada Home Builders Association. "For people coming from California, Nevada is very affordable to them."
Bloom said not only are they seeing California residents but buyers from the Midwest and Mid-Atlantic states because people are drawn to the warmer and milder weather.
"People are saying they're done with the crazy winter, and it's a big draw for us," Bloom said.
In its new report, SalesTraq says the Southern Nevada housing market because of strong population and employment growth will continue to have strong demand. A big difference for the Las Vegas housing market relative to other major metro areas is the near nation-leading rate of population growth fueling demand, it reported.
And, with modest availability, that should continue to push prices higher than a year ago, even though the pace of price growth appears to be slowing, the report said.
"The market's ability to continue to experience double-digit rates of annual appreciation is limited," the report said. "Housing affordability is becoming increasingly concerning for many, particularly when price increases are combined with potential interest rate pressures down the road. In addition to pricing challenges for prospective homebuyers, the homebuilding community faces pricing challenges."
In addition to elevated land and materials costs, wages in the construction sector continue to rise, the report added. Construction is the fastest-growing employment sector in Southern Nevada, yet many builders are finding it difficult to acquire sufficient labor. The shortage has resulted in rising wages; average hourly earnings within the construction sector in Las Vegas are up 14.3 percent, according to SalesTraq.
"Builder cost increases ultimately translate into higher prices in the new home segment of the market," the report said. "While resales provide a potentially lower cost of entry, much of the inventory requires additional capital investment to achieve an acceptable standard of living. Going forward, it will be important to monitor the balance between incomes and home prices, as they are more likely to trend more similarly over the long run."
Rising housing costs, however, continue to be a concern for the homebuilding industry overall for people who want to live in the Las Vegas Valley and not have to commute from outlying areas in Clark and Nye counties.
So far new home prices are up between 6.7 percent and 8.6 percent year over year for the first three months of the year. The median price was $390,530 in March. Two years ago in March 2017, the median price was $333,372. It was $359,633 in March 2018, according to SalesTraq.
That increase in prices that's hurt affordability is why builders have moved to building more attached products, Hodgson said. In 2013 and 2014, attached product such as town homes, condos and duplexes was 1 percent of production. That's grown to 12 percent to 13 percent, today, and should reach 20 percent next year, he said.
Bloom said Richmond American's bid on a parcel, in recently offering $700,000 an acre, but it still didn't have the winning offer. That's a strong indication of where the land market is at, she said.
"The challenge is people sometimes forget about the land price," Bloom said. "If you have to spend $600,000 to $700,000 an acre, it's hard to make a $200,000 house pencil on that. The escalation of land prices because of the scarcity is one of the biggest reasons why we struggle to get affordable (housing) out there for homebuyers."
Hodgson said land selling for $700,000 an acre, today, could have been bought five to six years ago for $150,000 an acre.
That's why Hodgson said it's important for the public to support ongoing efforts for Congress to open more federal lands for home construction and make more housing available at affordable prices.
"We're talking about land, and we haven't even touched on trade issues (with tariffs) for copper and steel," Hodgson said. "It's not hard to explain when you build a $350,000 home you can't sell it for $300,000. It's simple economics."
Bloom said while construction of condos, town homes, and single-family attached has increased, builders continue to be concerned about construction defect legislation making its way through the Nevada Legislature that would undo a 2015 law that paved the way for the more attached housing. If the law is changed, it would be easier for homeowners to file lawsuits against builders.
"If there are significant changes in the construction defect law, it will make it hard to build town homes," Bloom said. "
Hodgson told the audience that one builder is set to go with attached product but won't be able to if a construction defect bill is enacted.
"He won't be able to get insurance," Hodgson said. "It's not a matter of cost. If you can't get insurance, you can't build."
If current laws remain in place, Hodgson said the percentage of attached housing could constitute 25 percent of new construction in the next couple of years.
As for helping with affordability, McLaury said there's been a lot of interest from buyers in single-story homes and KB is building units as small as 1,000 square feet to 1,100 square feet for affordability.
Bloom said single-stories are a big focus because people are thinking about their mobility as they age.
That segment makes up 40 to 50 percent of their closings, she said.
The builders said the southwest valley will continue to be a strong locale for home construction along with Henderson but the community to watch is North Las Vegas — the most undeveloped of all the cities, with available land at lower prices.
"They are builder-friendly and want to make it easier to build homes out there," Bloom said. "That will be a strong spot for several years."