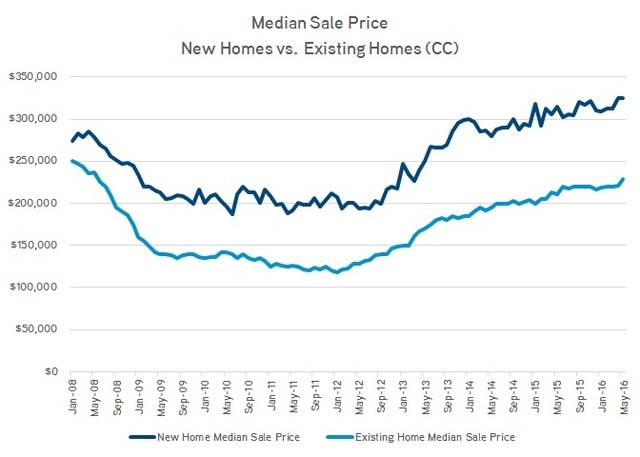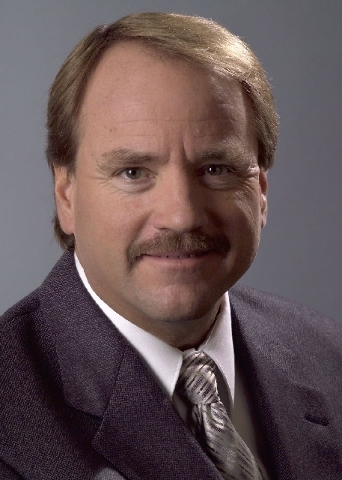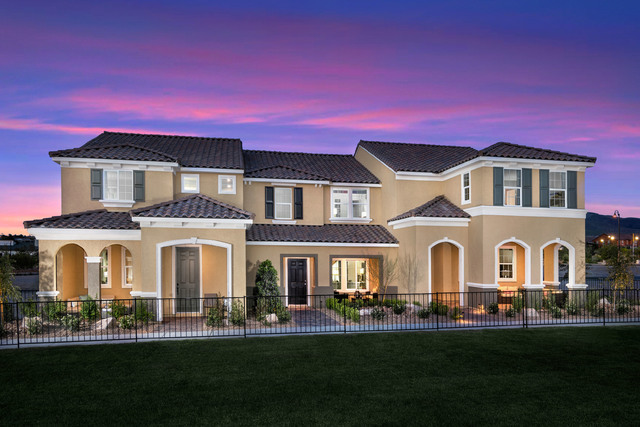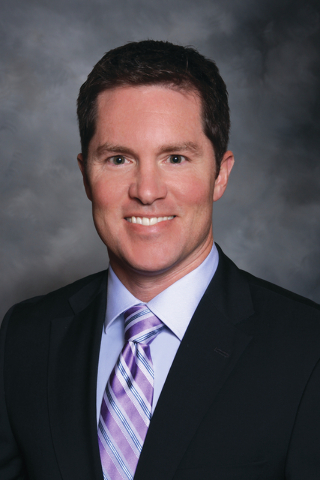 Some of Southern Nevada's top homebuilders have reported doubling their business in the past few years after the industry came to a screeching halt during the Great Recession. Many are developing new product types in the affordable and luxury markets.
As of about mid-August, 237 new-home communities around the valley are reporting sales traffic, according to data from Las Vegas-based Home Builders Research.
That's an increase over August 2015's numbers of 216 reporting and 176 in August 2014. Comparably, the valley hit a low-point of 136 communities reporting traffic in April 2013.
"Over the last 2½ years, we've really doubled the size of our business that we've gotten, doubled the size of communities that we have," said Robert McGibney, president of KB Home's Las Vegas division.
McGibney said KB has broken ground on about 15 communities around Las Vegas in that two-and-a-half-year period. Of those groundbreakings, McGibney said there was a mixture of newly formed housing communities, as well as reactivations. In total, KB is selling from 24 locations around the city.
KB was the third-biggest mover of single-family homes from July 2015 through June 2016, according to data from the Clark County recorder's office and Business Press research.
During that time, KB sold 850 homes across 23 neighborhoods. The builder trailed Lennar Homes and D.R. Horton, which moved 1,010 and 912 units, respectively, in the same time period.
After that, the top builders in descending order were CalAtlantic Homes, Richmond American Homes, PulteGroup, Pardee Homes of Nevada, William Lyon Homes, Woodside Homes of Nevada and Toll Brothers.
With more homes, the product types being offered have increased in Las Vegas.
One of KB's most recent projects offered buyers townhomes under its Groves at Inspirada collection, where pricing starts at just below $195,000 with square footage starting at 1,366.
"There is not a lot of townhome-type product getting built, but it's a way to create a product that's attainable for a lot of buyers," McGibney said.
KB also is offering homes to attract the first-time homebuyer with its Landing series, McGibney said.
Some of the Landings' communities start at just over $223,000 in Las Vegas.
The first-time homebuyer market is an area that McGibney said KB is interested in pursuing in the future.
"We definitely want to be in that segment of the market," McGibney said.
That is a segment that Rocky Cochran, vice president of construction, Pardee Homes, said his brand has pursued, though a new market is budding in the Las Vegas region: luxury homes.
Cochran said Pardee is planning to start work on models for its planned Axis community, just south of Horizon Ridge Parkway and Green Valley Parkway, where starting prices will be about $750,000. Pardee will start moving on that project Oct. 1.
"We've kind of been moving in that direction as a homebuilder trying to fill that upper level of a move-up, as well as getting into now a luxury product," Cochran said.
One of the drivers for the luxury space increasing in Las Vegas is a segment of higher-end retirees choosing to settle in the Southern Nevada region, Cochran said.
"Also, we've got some higher-end paying jobs," Cochran said.
Cochran said that the valley was traditionally predominantly supported by two industries: entertainment and gaming and construction. That's changing, according to Cochran, and higher-paying positions are moving into Southern Nevada.
Another builder, CalAtlantic, is constructing luxury in Las Vegas at its Estates at Serene project between Eastern Avenue and the Green Valley Ranch community.
Dana Rogers, Las Vegas president at CalAtlantic Homes, said the community has floor plans that go up to 4,500 square feet on half-acre lots. Prices start at just over $622,000.
Rick Sharga, chief marketing officer at Ten-X, a research firm and online platform where users can sell and acquire residential and commercial real estate, said this move into the luxury space by homebuilders is not that uncommon throughout most of the country.
Sharga said that trend is part of the reason the median home prices in Las Vegas for new product sat at a higher level than existing product.
According to Dennis Smith, president and CEO at Homebuilders Research, the median home prices on new product in the Las Vegas Valley sat at just over $321,000 in August. And the median price on existing single-family homes rested at $206,900.
According to Sharga, the phenomenon of median home prices on new product being higher than existing single-family product is common across the United States, as it gets a higher value just because it's new.
Smith said the average prices on land is also affecting the retail price of new homes. The cost per acre varies around the valley, but in areas such as Summerlin or Henderson, it can be as much as $500,000. Midlevel to low-priced land would cost closer to $350,000 to $400,000.
Data from Applied Analysis show that average land prices per acre were around $150,000 in 2012, moving to an average nearing $368,000 per acre in the second quarter of 2016.
Smith said the gap between the median prices between new and existing single-family homes happened around mid-2008, when the prices were moving apart by $20,000 to $30,000 each month.
Data from Colliers International, Las Vegas office, show the median price for existing homes in January 2008 at about $250,000 and new homes resting at around $275,000. By the beginning of 2009, the median price for new homes was about $225,000, while existing product rested just over $150,000. That gap has continued to appear, widening even further today.
Construction permits are also on the uptick for the year. In 2016, through July, there were 5,282 permits distributed — a 9.8 percent increase over past year, Smith said. In 2014, there were 6.632 permits distributed, which still seems far from the more than 32,000 distributed in 2004.
During the recession, the average number of permits allocated was about 3,900 with a low of 3,732 in 2011 Smith said. Comparing the highest level leaves more than an 80 percent gap.
Housing starts were also on the rise with a seasonally adjusted rate of 9,364 through mid-August, according to Sharga. That was an improvement of 11.1 percent over past year, which would have equated to just over 8,300 starts. But again, the number still sat far below the pre-recession peak of nearly 35,000, he added.
In general, Sharga said things are moving in the right direction because of a better local job market and an increasing population in Southern Nevada.
Cochran said Pardee, which is building four communities around the valley, is also positive on the market, but cautious as well.
"I don't think we're going to see these big fluctuations that we saw in the past," Cochran said. "I think it's going to get back to more of what it was like in the 1970s and the 1980s."
During those periods, the yearly average was more around 12,000 to 18,000 permits annually, said Cochran.
Cochran said Pardee will build about six to eight houses, where 40 percent of those homes are sold before building starts. From there, Pardee has about four to five months to sell out.
At the same time, Cochran said there are certain areas of town that Pardee builds in where turnkey product is necessary, especially near Nellis Air Force Base, where members of the military come in and out at a rapid pace.