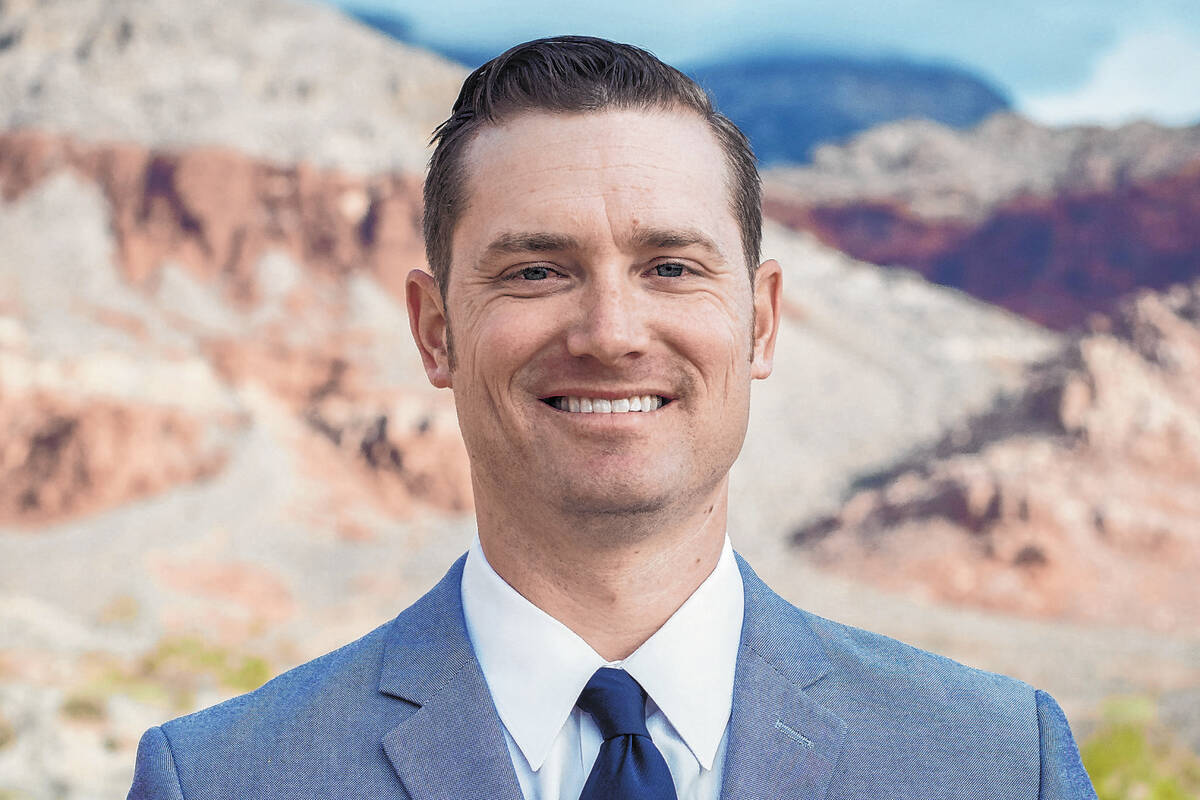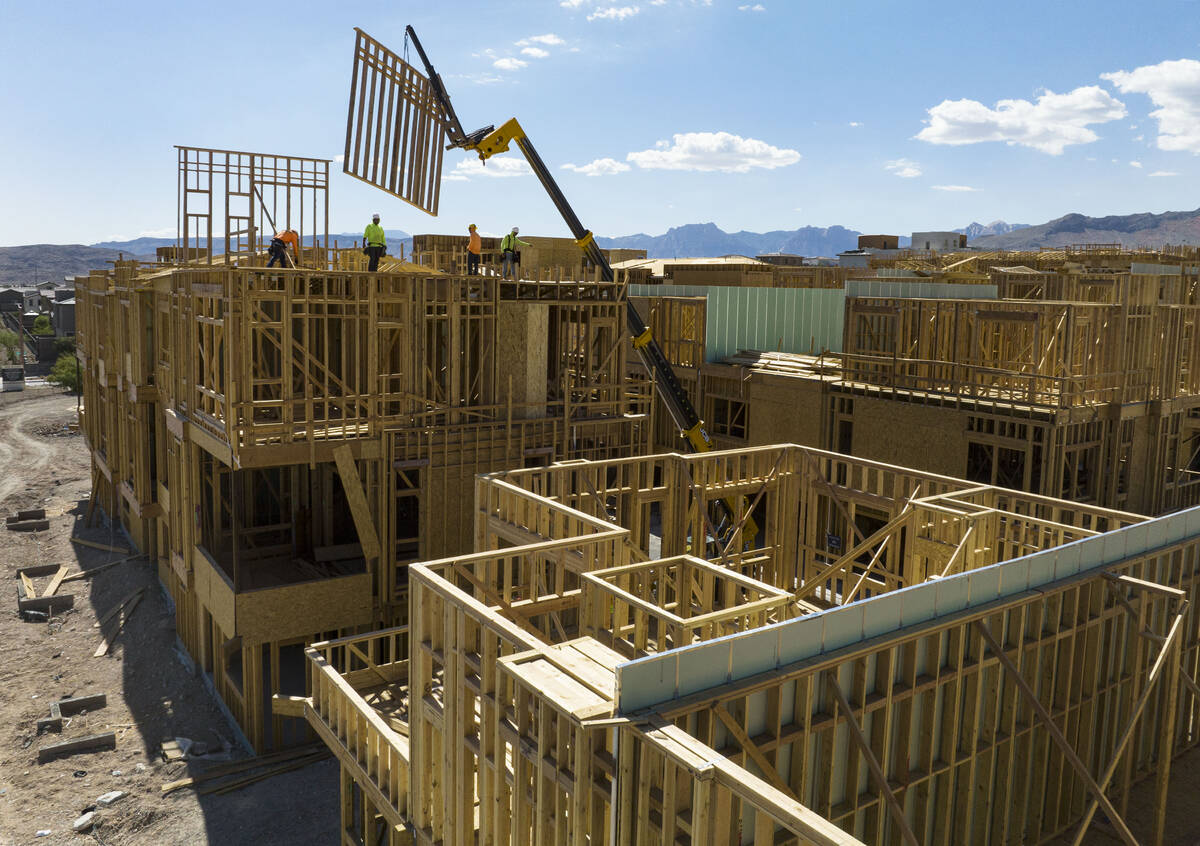 Lennar retained its top spot as the No. 1 builder in Southern Nevada in the latest midyear rankings that show sales dipped 4.1 percent during the first half of 2023 among the builders that report to Las Vegas-based Home Builders Research.
There were 5,589 net sales among the top 20 builders in Las Vegas and Southern Nevada, down from 5,830 during the first six months of 2022. But the good news is builders continue to capture market share because of the lack of inventory of existing homes as homeowners shy away from paying higher interest rates to change homes.
Lennar, which was No. 1 to close out 2022 and No. 1 at the midyear rankings a year ago, recorded 1,009 net sales — sales minus cancellations — during the first six months of 2023. That's a 4.3 percent drop between January and June 2022.
Lennar came in third during the second quarter ranking with 445 net sales. As it did to end 2022, Lennar beat out D.R. Horton with its 879 net sales. D.R. Horton was fourth at the midyear ranking in 2022 when it only had 699 sales at the time and finished the second half strong. It's 25.7 percent better than a year ago through the first half of the year. During the second quarter, D.R. Horton led the way in net sales with 487.
KB Home ranked third with 856 net sales, a 6.7 percent increase over the 2022 midyear ranking. KB Home finished 2022 with 1,196 sales, a 44.6 percent decline from 2,158 sales in 2021 as it faced a tougher second half of the year with higher interest rates. KB Home was second in the second quarter rankings with 462 net sales.
Pulte Group, which was No. 2 at midyear 2022 and No. 4 to end the year, came in fourth with 785 net sales, down from 805 a year ago through the first six months. Pulte was fourth in the second quarter with 424 net sales.
Richmond American Homes, like a year ago at this point, ranked No. 5 with 422 net sales, down from 438 a year ago. It had 214 net sales during the second quarter.
Beazer Homes went from seventh to sixth in the midyear rankings with 257 net sales, down from 261 a year ago.
Touchstone Living dropped one spot to seventh with 244 sales, down from 360 sales during the first six months of 2022. It had 146 net sales in the second quarter.
Taylor Morrison jumped from 11th a year ago to eighth with net 195 sales, down from 212 a year ago. It had 104 net sales in the second quarter.
Tri Pointe Homes was ninth with net 191 sales, down from 260 a year ago when it ranked eighth. It had 103 net sales in the second quarter.
Century Communities closed out the top 10 with 185 net sales, down from 238 a year ago when it was ninth in the rankings. It had 116 net sales in the second quarter.
Toll Brothers fell out of the tenth spot to No. 11 with net 145 sales, down from 222 a year ago.
The rest of the top 20 and net sales compared to 2022 includes Woodside Homes, 108 (down from 139); Harmony Homes, 94 (down from 12); Storybook Homes, 87 (up from 34); Shea Homes, 43 (down from 70); Pinnacle Homes, 33 (up from 30); Signature Homes, 23 (down from 34); Warmington, 14 (down from 23); Paragon Life Builders, 11 (up from 10); and Summit Homes, 6 (down from 16).
Builders obtained 1,006 permits in June, 11 percent more than June 2022, which bodes well for continued sales increases over the next couple of months at least. The second quarter total was 3,144, which was up 2 percent from the second quarter of 2022. That helped offset the first quarter because the six-month total of 5,837 was down 23 percent from 2022, according to Home Builders Research.
Lennar is positioned well as it pulled more than 100 permits, higher than its nearest competitor in June.
Four new communities opened for sale in June, bringing 226 lots to the market, Home Builders Research President Andrew Smith said. The average base asking price for these new communities is $716,807.
Lennar opened another line in the Black Mountain Ranch community in Henderson known as Founders Village and Tri Pointe Homes debuted a town home project in the Inspirada master-planned community in Henderson called Highview.
There were also 12 communities that sold out during June, Smith said.
New home market share in terms of overall closings in June 2023 was 25 percent, well above the historical average of 15 percent, Smith said.
"With resale inventory so low and builders having a higher market share of sales since the early 1990s, they may pull more permits so they can keep up," Smith said. "We knew this would happen. When interest rates went up and sales went down during last year, the permit activity fell off. Even then, we were saying it makes sense to do that now, but it's going to set yourself up for a shortfall in 2023. That's what we were seeing the last couple of months. They're trying to catch up since they sold through the inventory they had."
According to Clark County data, Smith said 17 percent of new home closings in May were done with cash. Of those using financing, the average loan amount was $433,535. The median new home closing price for single-family detached products was $501,000 or a 2 percent year-to- year decrease from June 2022, Smith said.
The northwest valley continues to grow its market share among builders with 30 percent of the net sales so far in 2023 in the northwest valley, surpassing the 27 percent for all of 2022.
That area covers Summerlin, Skye Canyon and Sunstone master plans.
The southwest valley continues to grow its market share at 27 percent, up from 22 percent a year ago despite many master plans having closed out their communities, according to Smith.
Henderson held steady at 23 percent, up from 22 percent a year ago.
North Las Vegas, which had been a market leader before the pandemic when it had greater inventory, dropped down to 11 percent in the first six months after reaching 17 percent in 2022.
The percentage of homes sold under $400,000 continued to decrease. There were 21.9 percent of the homes sold between $300,000 and $399,999 during the first six months down from 26.3 percent for all of 2022. Homes sold under $300,000 failed to register a percentage point again.
Homes priced $400,000 to $499,999 made up 46.1 percent, up from 40.7 percent a year ago. The category of $500,000 to $749,999 remained steady at 26.3 percent while the percentage of sales of homes $750,000 and above fell to 5.6 percent, down from 6.8 percent a year ago.