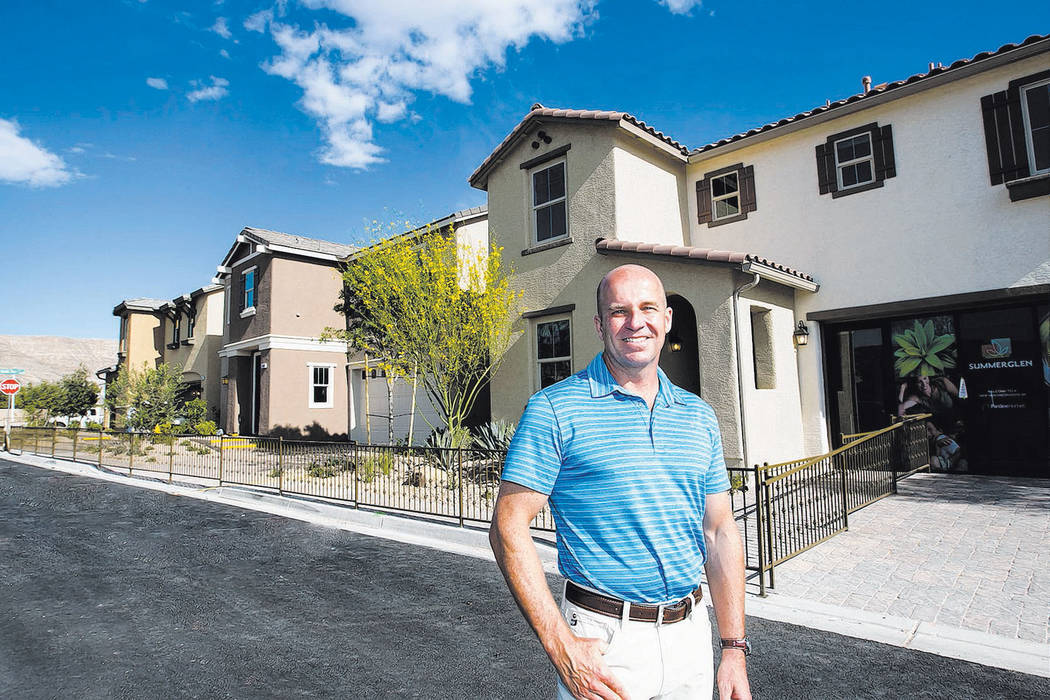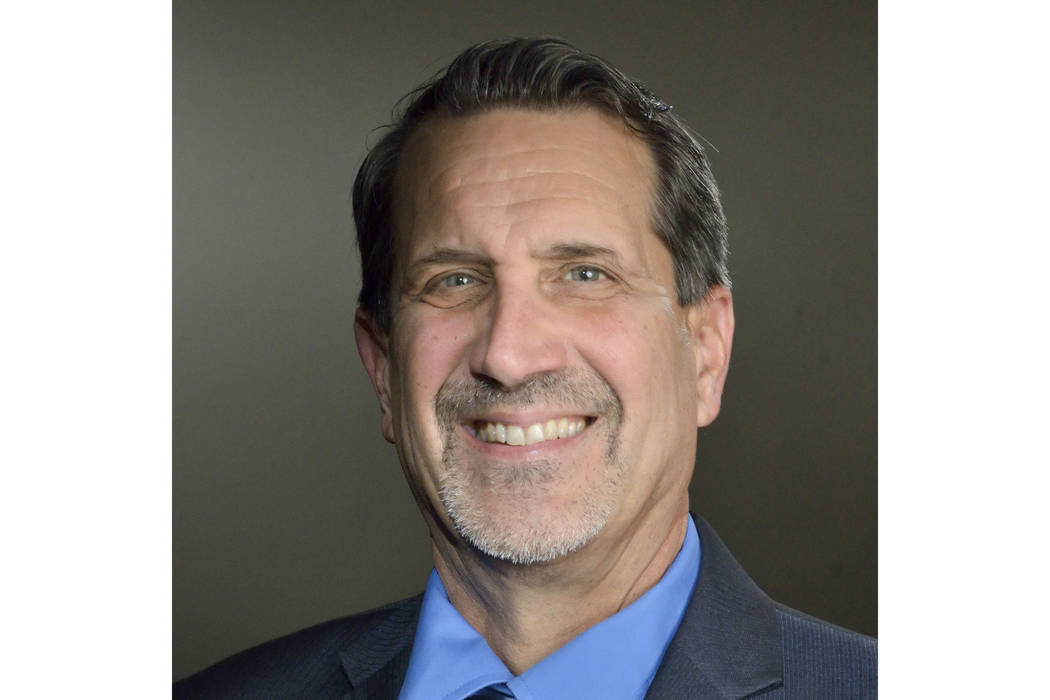 Nevada homebuilders think they've dodged a bullet with changes to the state's construction defect laws. Because of that, the surge in town home and condos development over the last two years won't be slowed.
Builders raised those concerns in April after the Nevada Assembly passed Assembily Bill 421 that effectively repealed most of the builder-backed state law enacted in 2015. The builders said AB 421 made it possible to start building attached housing again.
The bill was amended in the state senate in May, and the version signed by Gov. Brian Sandoval in June, was more palatable to builders, even though they don't agree with some of the changes that will likely increase their costs that would be passed on to homebuyers.
Nat Hodgson, CEO of the Southern Nevada Home Builders Association, said it's difficult to predict how changes in a law will play out until they are tested in the court system, but he's optimistic at this time.
"Nevada dodged a bullet because it's about people being able to buy a home," Hodgson said, especially when it comes to attached housing construction that was negligible four years and is double digits of the marketplace today and rising. He previously predicted builders were ready to pull projects if the law was drastically changed, especially if homeowner associations were able to litigate construction defects within units.
"We're hoping with the last amendments that we stopped that from happening, which is in the homeowner's best interest," Hodgson said of town home construction. It was devastating the way it was introduced. It would have helped out nobody."
The Nevada Justice Association, which backed changes in the law, said the 2015 legislation has kept attorneys from taking many cases because of the statute of limitations. It's was six years from completion of the home to put the builder on notice to inspect and repair and go through mediationbefore a lawsuit can be filed. That has been changed to 10 years.
Lawsuits dwindled, builders say, because the 2015 legislation required detailed notices of defects on a home-by-home basis and required home warranties be explored and exhausted before going to court.
"The most concerning part is a six-year statute of repose to 10 years," Hodgson said. "That's all insurance costs, because now coverages go four years later. We don't know what that cost is yet, but it will be an increase from what we pay, today."
Las Vegas attorney Scott Canepa, co-chairman of the Citizens for Justice Political Action Committee ofthe Nevada Justice Association said they worked with builders and trade groups, unlike what happened in 2015 when his group was shut out of the legislative process.
"It was a very lopsided effort in 2015," Canepa said. "We're cautiously optimistic that the new measures signed into law by the governor will restore access to the civil justice system for homeowners sold defective dwellings," Canepa said. "The law enacted in 2015 erected procedural barriers to the courthouse doors for the homeowner. The number of new filings went close to zero. You can't always tell how the law will play out, but it was a step in the right direction. We tried to come to a compromise, and we think we achieved that objective."
Canepa said it's about holding builders accountable if they sold defective homes or condos and don't step up and "do the right thing," and make repairs.
The 2015 law required homeowners to pursue home warranties before giving notice to builders but no such process existed, Canepa said. The movement of the statute of limitations from six years to 10 years puts it at the national average, according to Canepa who said Nevada was at the lower end.
Canepa said that change is important because homes built on expansive clay soil may not show any defects if there is a drought. It may be seven to 10 years before it's revealed a pad was improperly prepared, he said.
"I think the changes in the law restore confidence if people are sold a defective home," Canepa said.
"Builders are human, and it's an imperfect science, and when that happens they can get relief without substantial delay."
Hodgson said builders want to work with customers to get issues resolved without having to go through the court system. He said there were some minor changes in the law about homeowners having to specify the exact location of a defect to approximate location.
He said it appears to be semantics but hopes that's not a problem.
The 2015 law allowed costs to be awarded as damages for proven defects, and now the court will have discretion to allow it if it's not proven to be a defect, Hodgson said.
Klif Andrews, the division president of Pardee Homes, said he sees the legislation as "minor changes to a good existing law." The homebuilding industry is disappointed the law is being modified, but the changes "aren't too huge, and the industry will continue to do a great job of taking care of customers," he said.
Andrews said it's too early to tell what the long- term impact will be on attached home construction but there continue to be concerns until the law plays out over time. About 10 percent of Pardee's portfolio in Las Vegas is attached housing, he said.
"What the Legislature did in 2015 made it easier for us to move into the attached space, which we only did last year," Andrews said.