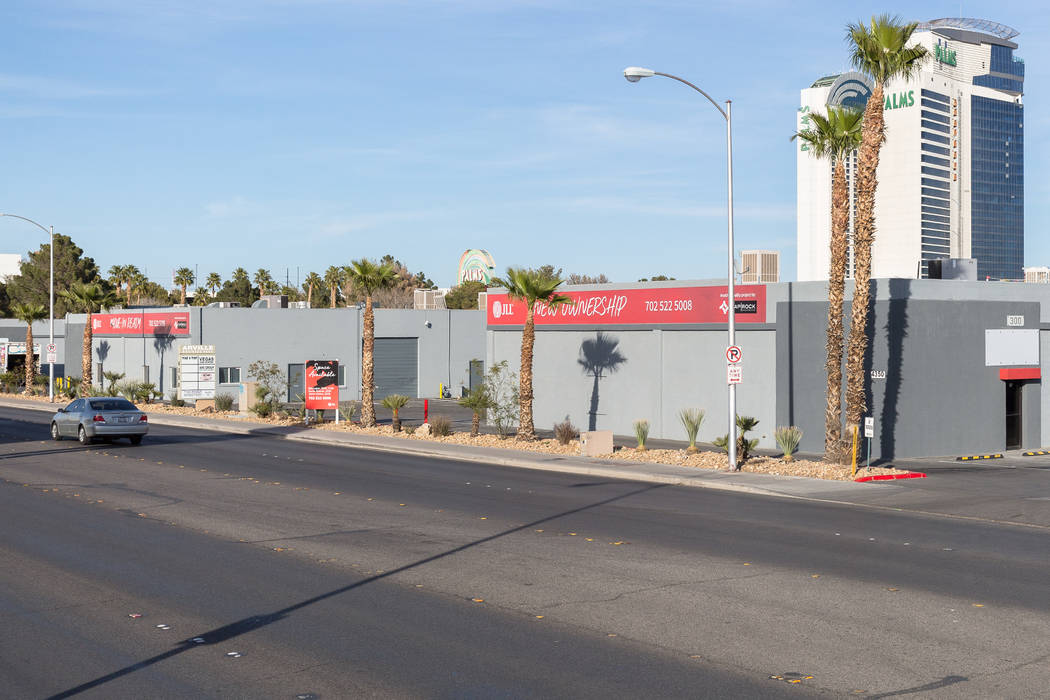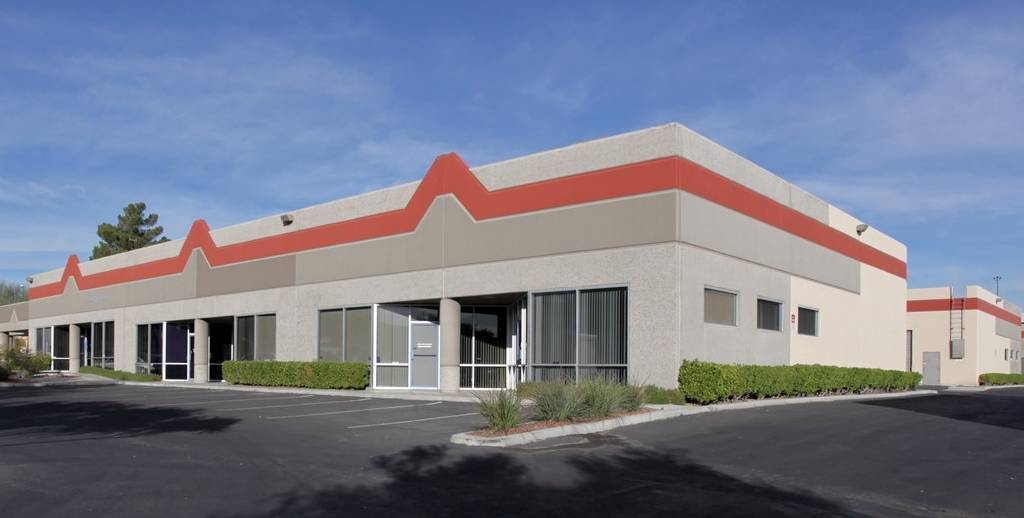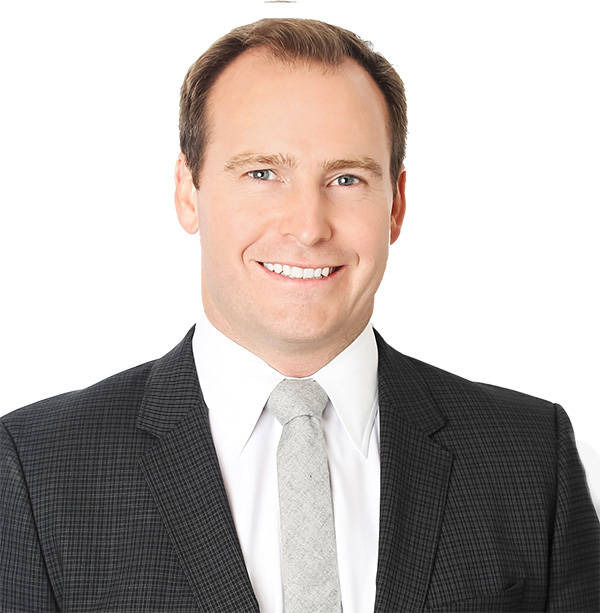 A Southern California private industrial real estate investment and development firm made its first play in the Las Vegas market in 2017, and is actively looking to invest in the valley.
Newport Beach-based CapRock Partners has acquired just under 300,000 square feet of multitenant industrial space in the west and southwest area of the Las Vegas Valley. The group has a portfolio size of more than 11 million square feet, which includes its development and acquisitions.
Arnett added that the Las Vegas economy is better off than it was a decade ago.
"I think when you look at the metrics of the Las Vegas industrial market, it's got very strong fundamentals — vacancy rate is low, 5 percent," said Taylor Arnett, vice president of acquisitions at CapRock. "There's an economy that I think is a lot more diversified than it was in the past."
CapRock has the majority of its holdings in California in the Inland Empire. But the group also has investments in Los Angeles, San Diego and Northern California. More recently, CapRock has expanded its reach to Las Vegas and Phoenix in 2017, Arnett said.
Arnett said CapRock started to look at Las Vegas as a target in 2015 and made its first moves a couple years later.
The group acquired three assets in the valley: one at 5190 S. Valley View Blvd.; another at 4350 Arville St.; and another that sits along Valley View Boulevard, near Desert Inn Road.
"The property on Arville (Street) that we purchased, we underwent a major renovation, and we completely rebranded the property," Arnett said.
That property has been leased up to a good occupancy level, he said.
All of the three acquisitions made by CapRock were of off-market properties that the group felt "had a descent amount of upside," according to Arnett.
"We feel like we do a pretty good job of rolling our sleeves up — managing properties and repositioning properties, to get the most value out of them as possible," Arnett said.
Arnett explained that CapRock identified the Las Vegas properties "in a submarket that we like and were able to move quickly and purchase from owners, who had owned them for a longer period. And we feel like there's a lot of repositioning that can be done to these properties to increase their value over the next two to three years."
The group doesn't have any plans for converting the properties in the future, according to Arnett. The Arville Street property is near the 65,000-seat Raider's Stadium. Arnett noted the benefit of being near a major project, but he doesn't forsee switching to other uses such as residential or multifamily.
The CapRock group is seeking other potential opportunities in Las Vegas.
"Fortunately, we don't have a mandate where we don't have to put out capital in Las Vegas. I think that allows us to remain very disciplined," Arnett said. "That being said, I'm working on a handful of projects right now, and I get calls on a daily basis about new acquisition opportunities."
Those opportunities include acquisition and industrial developments. CapRock mostly focuses on smaller tenant and multitenant industrial properties.
"What we like about the product that we own and that we invest in is that it's multitenant industrial properties with smaller tenant sizes, and there doesn't seem to be a lot of that being built at the moment (in Las Vegas)," Arnett said.
Arnett noted an estimated 6 million square feet of industrial space set to come online in 2018, and similar figures for 2019, with more than 90 percent of those projects estimated to be big box distribution space.
"We like the smaller tenant, multitenant space, because we think there isn't a lot of supply coming online, and that we can push rents in that particular segment," Arnett said. "A lot of it's driven off the fact that a lot of these small business owners want their businesses near where they live."
Arnett noted that a lot of business owners in the valley are in the west and southwest part of town. CapRock is also targeting the airport submarket, which Arnett said will draw the Henderson residential area.
Brian Gordon, principal at Applied Analysis, agreed that a majority of the industrial product coming online is for larger tenants, but the smaller product is still being built.
"Developers are seeing the opportunity that exists in the market and the latest trends that have emerged, and are looking to take advantage of that," Gordon said. "I don't think developers are abandoning multitenant product. I should say smaller, multitenant product — all together — but some of those projects may not be as headline-grabbing as some of the 500,000-square-foot-plus buildings that are in the pipeline."
Gordon said that the multitenant buildings are a key component in the overall industrial market.